The Education in Spain: An Overview of the System
November 8, 2022
Updated:

February 14, 2023
Published: November 8, 2022
Education is one of the main pillars of society. In many countries, it is a privilege to have functioning educational systems. You may be surprised to realize that the education system in Spain provides young students with a solid foundation for university studies. And it also trains them to work through various subjects and areas of knowledge that prepare them for life. But how is it structured?
In Spain, the system is organized into stages, cycles, grades, courses, and levels of Education, which I'll explain in this post in great detail!
And, if you're curious to learn about the difference and similarities of this system compared to the United States, I may have something for you at the end, so stay tuned!
If you're wondering whether Education in Spain is mandatory, free of charge for everyone, or anything like this, I hope this article can solve all your doubts:
---
Early Childhood Education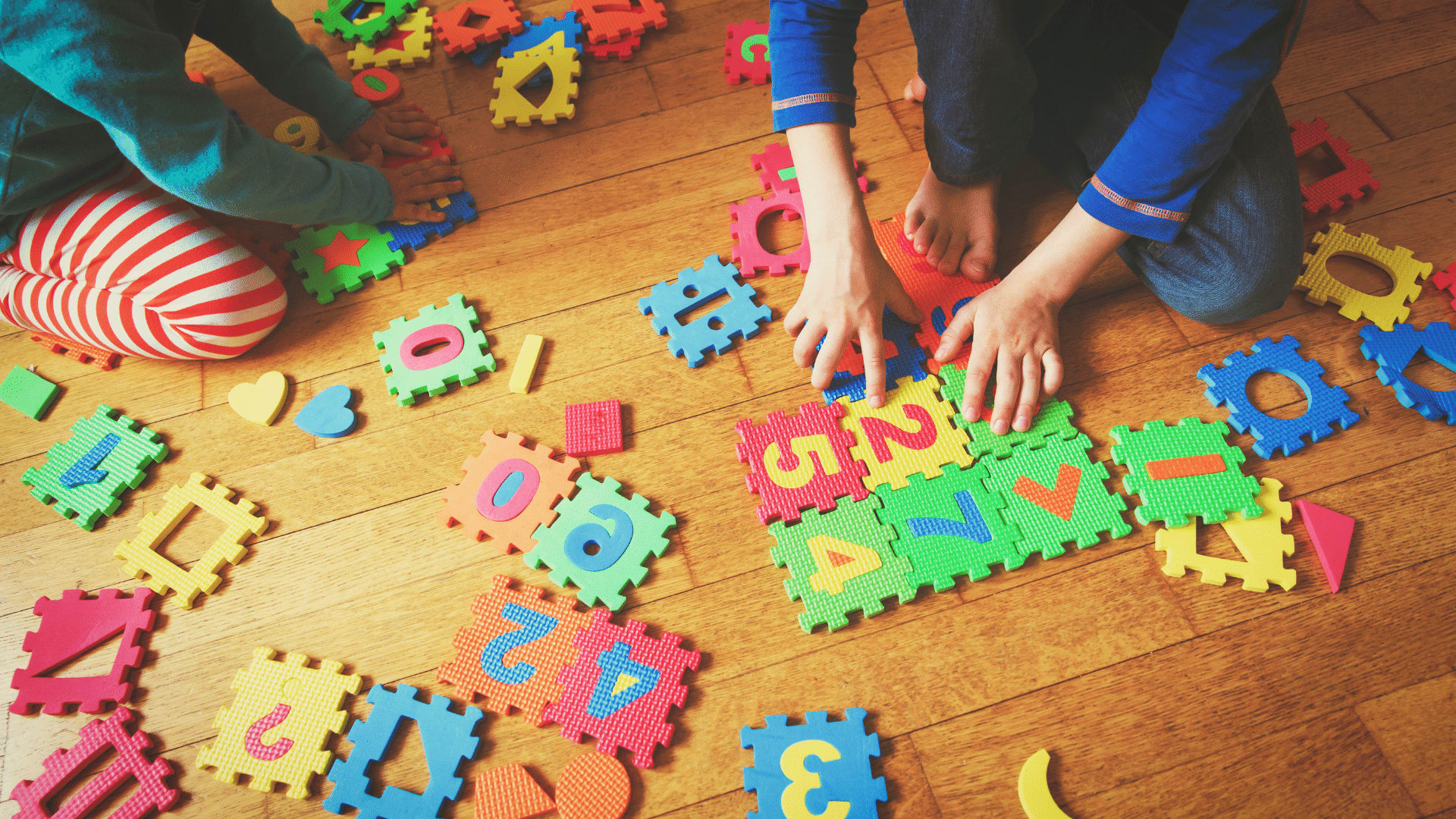 Early Childhood Education is the first level in the Spanish education system. It comprises ages from 0 to 6 years and is divided into two cycles: the first cycle, from 0 to 3 years, and the second cycle, from 3-6 years. Its main objective, as the Constitution states, is "to contribute to children's physical, affective, social, and intellectual development." Both are not mandatory since compulsory education begins at age 6.
These cycles target affective development, emotional management, movement, body control habits, achieve better communication and language, and develop healthy social relationships with their peers. It helps them understand the discovery of the environment along with an education in values. This stage makes it easier for girls and boys to develop a positive image of themselves, have personal autonomy and respect their surroundings.
The first years of life in a boy or a girl are crucial. Tell me about it… Several studies have confirmed that the earliest phases of a person's life are essential for successful development, and I totally agree with that!
Now, the first cycle is taught in nursery schools. However, it is still not offered by the Spanish Ministry of Education (MECD) due to the difficulty of its implementation in ordinary centers, meaning that this cycle is not free. Whereas the second cycle, taught in early childhood or primary education centers, is offered free for Spanish citizens by the Spanish Ministry of Education and the different Spanish autonomous communities.
---
Primary Education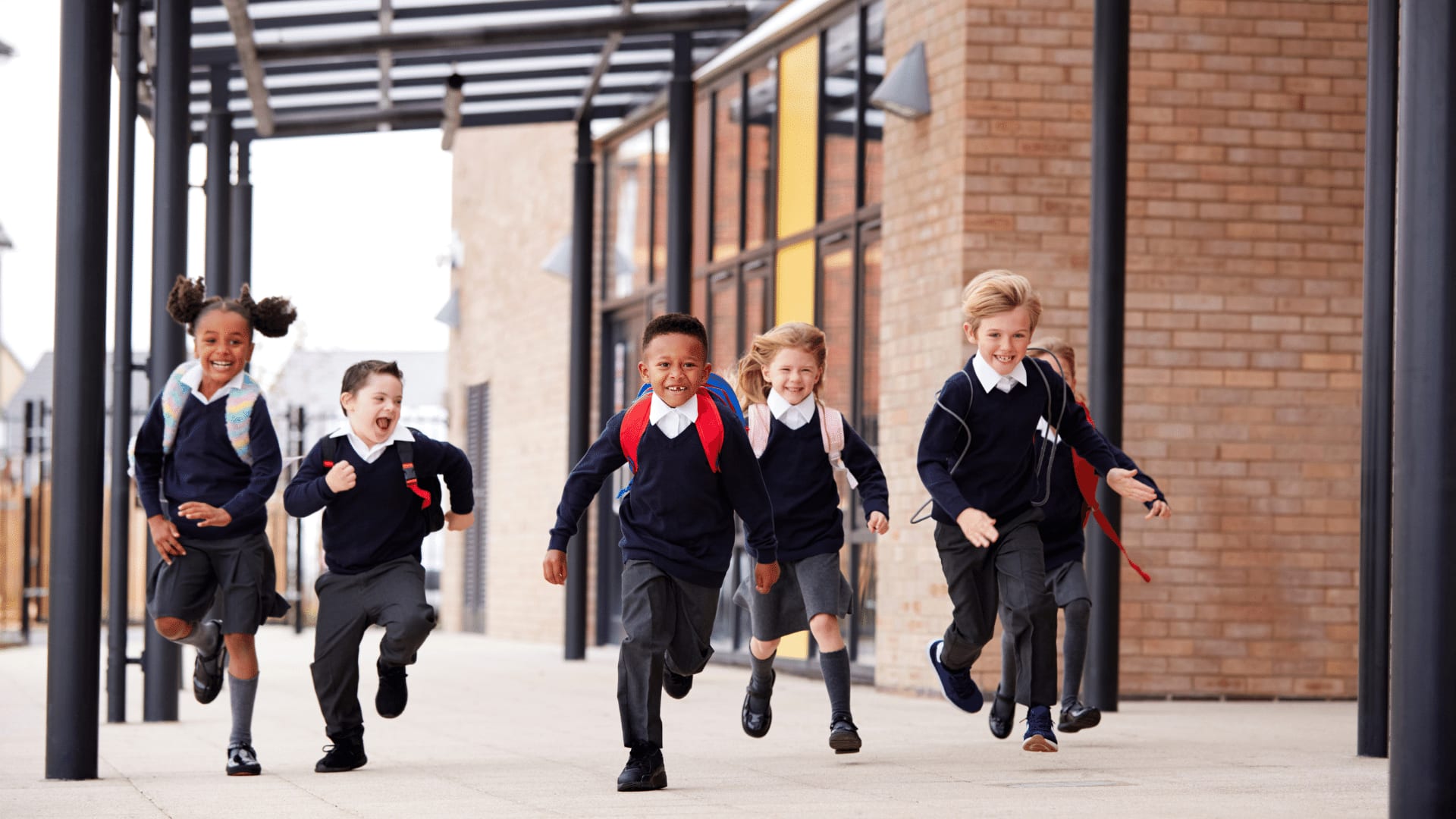 Primary Education in Spain comprises ages between 6 and 12 years. It has six courses and is mandatory by law. Therefore, it is financed by taxes and the government in public institutions and concerted schools.
The stages of Primary Education in Spain are divided like this:
First cycle: First and Second grades (6–8 years old)
Second cycle: Third and Fourth grades (8–10 years old)
Third cycle: Fifth and Sixth grades (10–12 years old)
And, the purpose of Primary Education is that children can have the following learnings:
Oral expression and comprehension
Reading and Writing
The calculation, logic, and mathematical skills
Acquisition of basic notions of culture
The habit of coexistence
Artistic sense, creativity, and affectivity
All of this guarantees an education that really contributes to the development of their personality, wihch prepares them for the following stage, which we'll see next.
Continuing, Primary education is taught by teachers who are professionals in subject areas such as mathematics, language and literature, social sciences, biology, natural sciences and sports.
The schedules and the exact school hours vary depending on the school. But the most common hours are from 9 a.m. to 5 p.m., with a two-hour break for lunch. Other schools finish at 2 in the afternoon so the student can have lunch at home with their parents.
Something very particular is that some schools offer a morning program starting at 7, complemented by an after-school program to cover the afternoon hours after 2 to support working parents.
In Spain, there are 174 days of class in Primary School, 168 days in Secondary, and 164 days in High School. It is the country in the European Union with the fewest days of class.
---
Secondary Education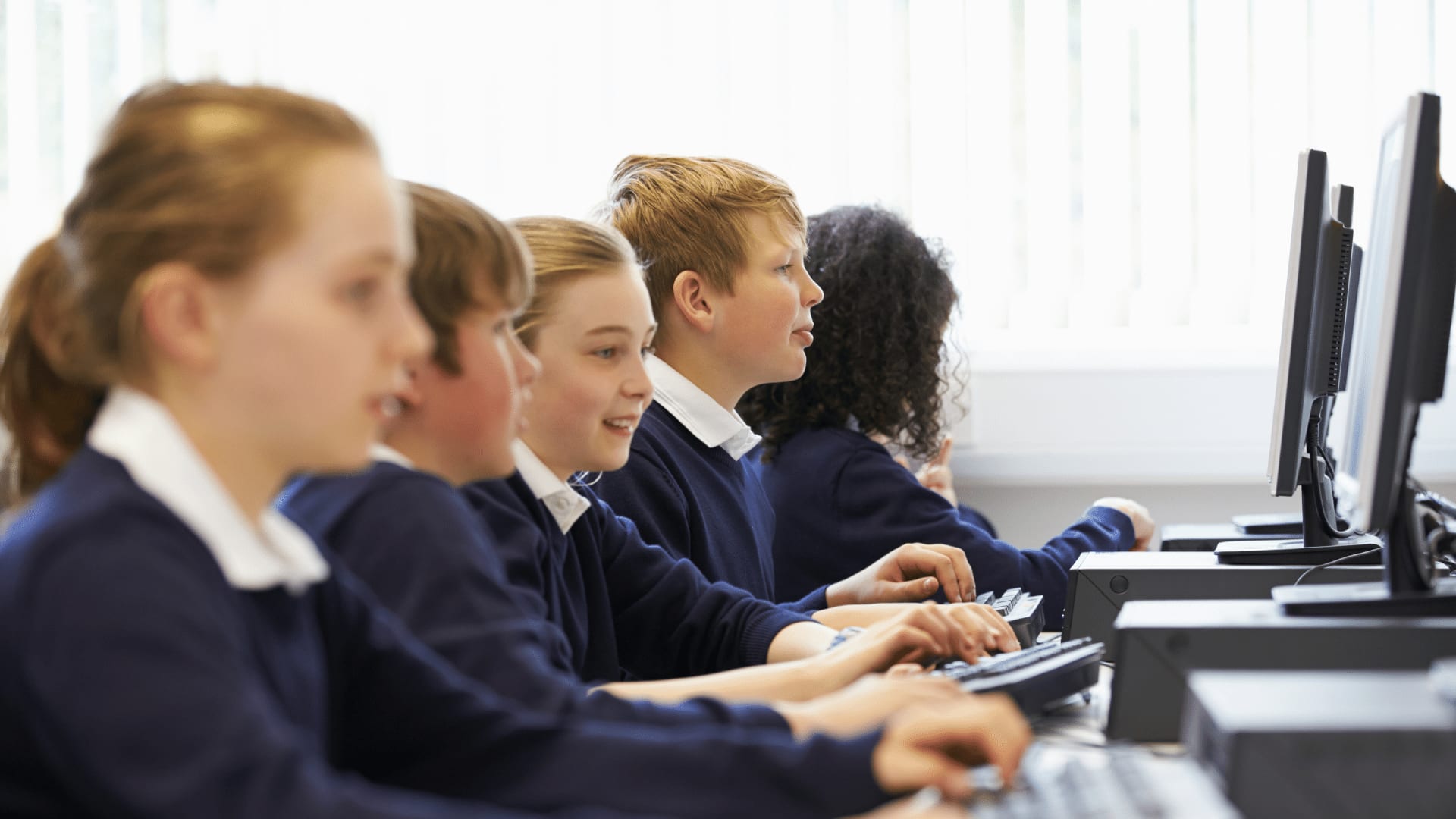 Then we have Secondary Education, commonly known as ESO, which is also compulsory by law and includes the next four years after primary education. (from 12-16 years old) and is divided into two cycles:
The first cycle (12–14 years): 1st ESO and 2nd ESO.
Second cycle (14–16 years): 3rd ESO and 4th ESO. 
Although it can be extended up to 18 years old if children fail and repeat the course.
At the end of these studies, children obtain the Graduate in Compulsory Secondary Education title. In addition, all students receive an official certification that allows them to certify the years of study completed and the level of skills acquisition at this stage. After graduating from ESO in Spain, children attend High School (the most common thing to do). But there are other things they can do, like joining a sports education program or non-official teaching programs. However, if kids don't finish ESO, they can get occupational training and programs like non-regulated specific training in private academies to gain the necessary skills to have an occupation.
It is important to mention that most autonomous communities developed their own secondary educational program in which they divide and delimitate the course subjects according to their criteria.
So, in short, Secondary Education wants to provide students with essential elements of culture, help them develop study and work habits, and acquire critical thinking.
---
High School - Baccalaureate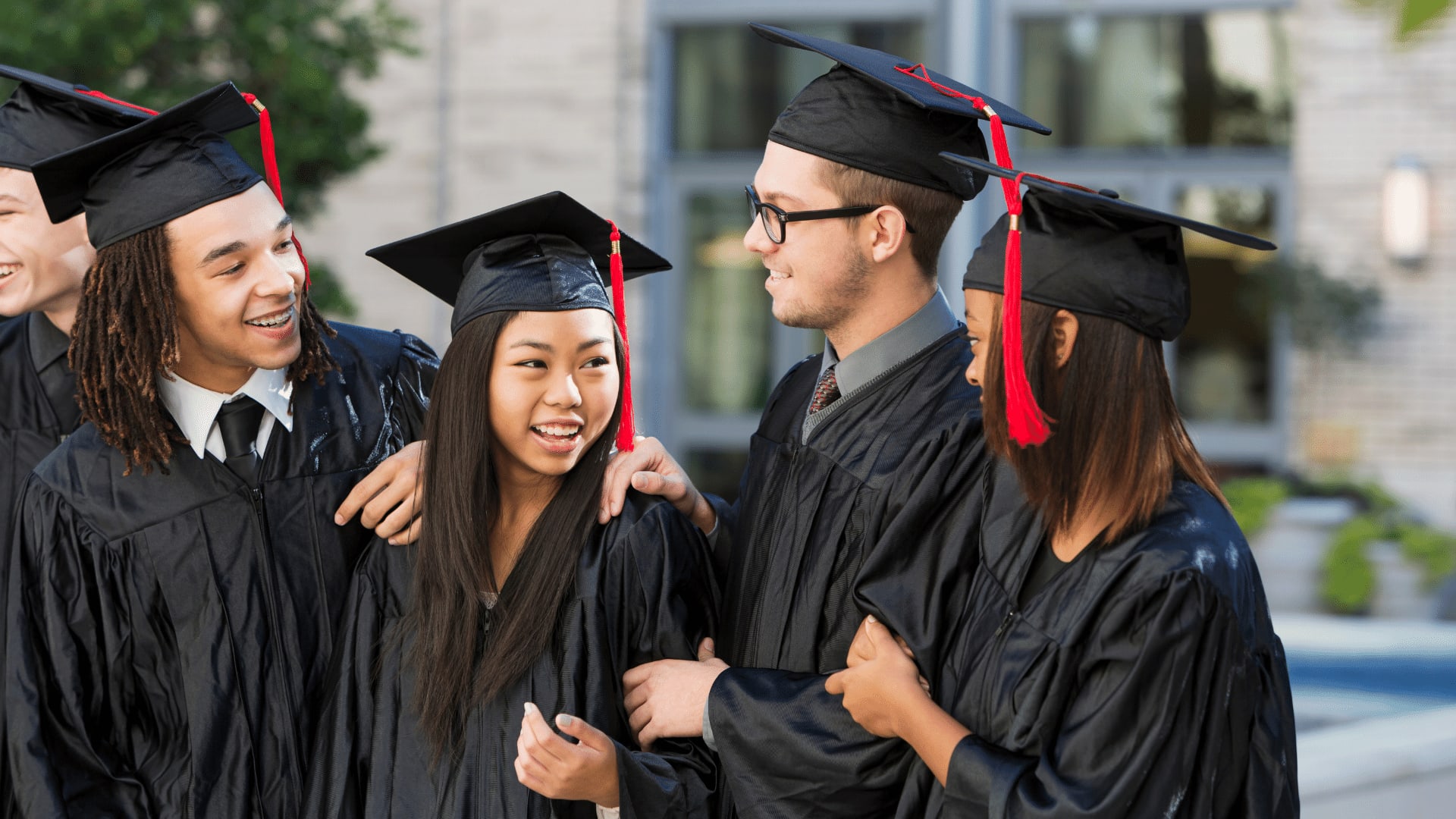 High School or Baccalaureate is the post-compulsory secondary education, generally taken between 16 and 18 years, and comprises two academic years. There are four Baccalaureate modalities from which you can choose based on your needs and interests and the available offers in the centers where you want to study. And these are Sciences and Technology, Humanities and Social Sciences, and General.
The main purpose of these studies is to train students to access higher education.
During the two courses, students must take a series of subjects classified as follows:
Common subjects: these are compulsory for all students to provide general training to students.
Specific subjects of modality: to get more profound knowledge about the modality chosen.
Optional subjects: these depend on the autonomous communities and the centers themselves.
In case you're wondering… Yes, you can change the modality you've chosen at some point if you realize you've made a mistake. During the first weeks of the course, school centers generally allow you to request a modality change. You can also request the change in the 2nd year. In this case, you must meet a series of conditions depending on the regulation applied in your autonomous community.
---
What is "Selectividad" in Spain?
Selectividad, also known as selectivity, and The Baccalaureate Assessment for University Access (EBAU or EvAU), is a compulsory test for High School students or students with equivalent degrees who want to access university.
Many foreigners wonder what this test consists of and why Spaniards must take it to graduate. This exam period is very tedious for many students since it is known to be challenging and requires a lot of preparation.
This test aims to assess the knowledge and skills acquired during these studies and see if students have the ability to complete a university degree successfully. The tests are based on high school subjects and structured in two phases: the general phase and the specific phase. And they can also determine whether you enter a particular course or a specific university based on the grade you have obtained.
---
Vocational Education and Training
In Spain, education in academic institutes at a technical level is called Vocational Training. Its purpose is to prepare students for work, providing them with diversified training that allows them to join the labor market or continue studies at the university in related careers.
For each speciality students can choose between different levels of training:
Initial Vocational Training: for students between 16 and 18 years old who decide to start working. 
Specific Intermediate Vocational Training: This is for 18-year-old students that have finished ESO. The training lasts one year and a half or 2, including training in work centers and having the title of Technician.
Specific Higher Level Vocational Training: this is for young people over 20 years with a degree in High School, obtaining the title of Superior Technician in the selected specialty.
Continuous Training: made up of specialization courses that seek permanent updating of the worker in his area.
Vocational training is actually a very attractive option for young people who hope to obtain a quick labor insertion since it's very accessible and flexible.
---
Tertiary / Higher Education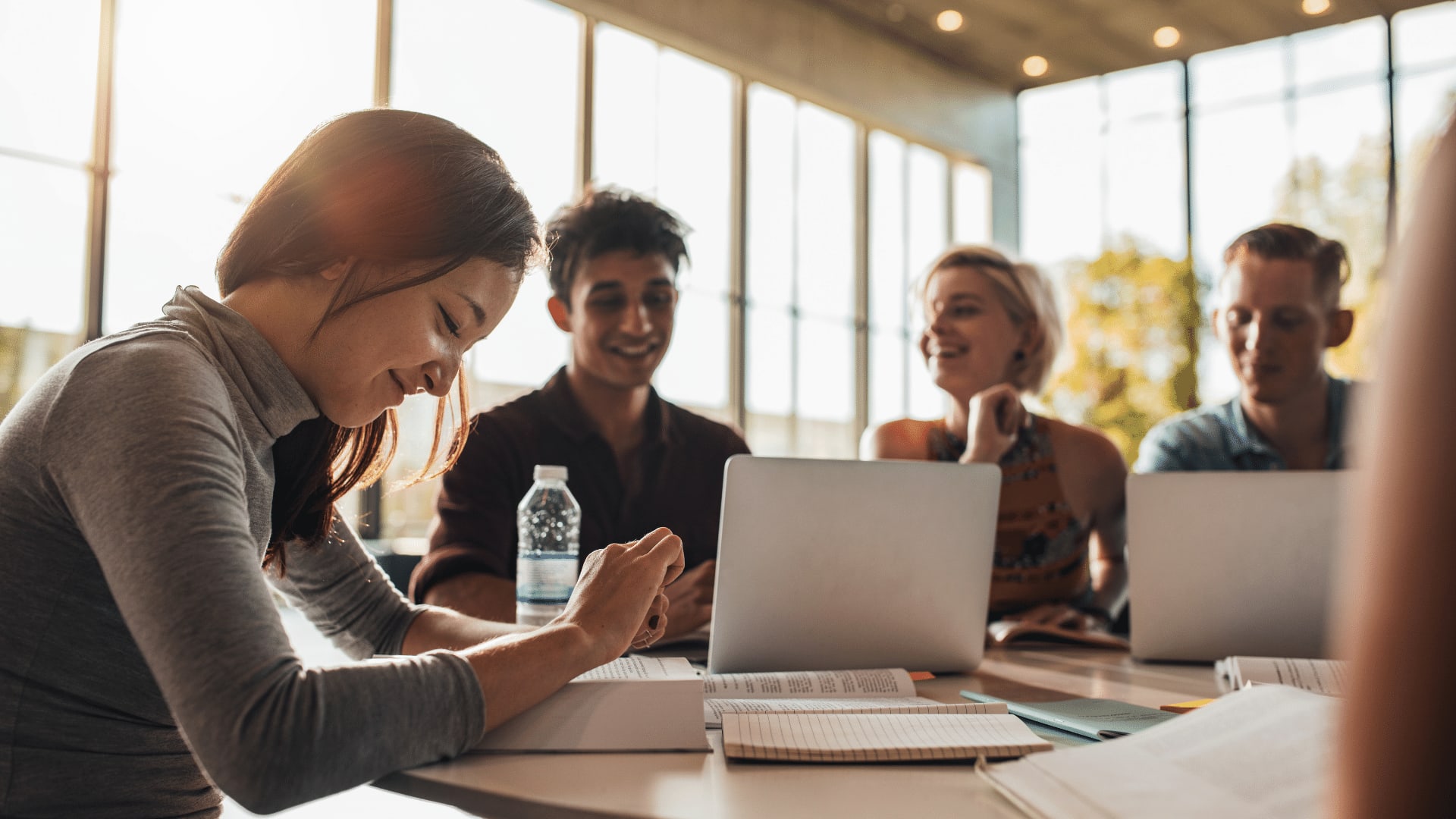 Higher Education or Tertiary Education includes Bachelor's, Official Master's, and doctorate degrees, along with Higher-Level Vocational Training:
University Degree: This is the first cycle of the higher-education degree. It is achieved at the end of a university degree of between three and six years. The duration depends on the specific university you attend. 
The degree consists of 240 ECTS credits, equivalent to four academic years.
But, for my med school students, studying Medicine in Spain differs from all other disciplines since it has more credits because the degree has to follow European guidelines. The career lasts six courses (six years) and begins with a theory stage. Once the preclinical training is completed, the students begin their clinical studies under medical supervision. Finally, they can move on to their specialization to continue training through the MIR (Resident Internal Medicine).
Spain is one of the best destinations in the world for studying abroad to get a university or master's degree and spend an academic year. Prestigious universities, a universal language, a vibrant culture, delicious food, and traditions are among the few reasons why students from all over the world decide to study in Spain. Here's more about it:
Top 10 Universities in Spain for an outstanding College Experience
Master's degree: it is the second cycle of official university studies, it provides you with a higher-degree education diploma and advanced training of a specialized or multidisciplinary nature, oriented to academic or professional specialization or initiation into research tasks. It requires up to 60 to 120 ECTS credits, typically completed in one or two academic years, and ends with the presentation of a final master's or research project.
It is important to highlight that the educational system in Spain contains a considerable offer of master's degrees of all kinds. There are presential, online, hybrid, public, private, official, and unofficial courses, making it the perfect destination for studying abroad!!
Doctorate Degree: is the third cycle of official university studies, leading to acquiring skills and abilities related to quality scientific research. The maximum duration of full-time doctoral studies is three years (extendable up to a maximum of 5), and the maximum time for completing part-time doctoral studies is five years (extendable to a maximum of 8).
Teachings of the Special Regime
For students who want training cycles with their own structure and level. They range from elementary training to studies equivalent to a technical diploma or a bachelor's degree, covering the following areas: plastic arts and design, conservation and restoration of cultural property, music, dance, sports, theater, languages ​​, and a military career.
Adapting these teachings to students with special educational needs, distance education for students who cannot attend school regularly, and adult education is also contemplated in the education system.
Main Differences with the USA
Now see what it's like to study in both countries:
Studying in an institute or school in Spain and the United States is very different in structure. The American educational system begins with the Preschool stage, which covers ages 3 to 6 and is not compulsory until the first level, which is Elementary and has five courses starting at 6-7 years until 10-11 years old. Then they have Middle School, which would be more or less Secondary Education and includes children from 11-12 years to 14-15 years. This stage consists of three courses: sixth, seventh and eighth grade. Then they have High School (from ages 14-15 to 17-18) starting with Freshman Year or 9th grade, Sophomore or 10th, Junior Year or 11th, and Senior Year or 12th. 
It is also said that subjects taught in Spain are usually very general, while in the US, the classes are more specific, and students, apart from the compulsory subjects, can choose between the elective subjects offered by each High School. 
Some similarities are that US students must take an SAT test to get admitted, which would be the same as "Selectividad" in Spain. Also, they have other options, such as technical degrees and other educational programs to start working. As for the differences, US students must prove their skills and present their academic records when admitted to any university. The transcript includes grades and their GPA (Grade Point Average or grade point average). Depending on the joint note obtained in the file, the universities may or may not choose the student. Another thing to mention is that the center where the student completed high school greatly influences admission. 
And, we can't forget to mention that University in the United States is way more expensive than in Spain, even the public or state options. The average tuition is around 38,185 dollars for private universities and 10,388 dollarsfor public universities. In Spain, the average tuition is 9,500 euros for a private university and 1,000 euros for public universities (without adding accommodation and maintenance resources.)
And the last one, as simple as it sounds, Spaniards always wear uniforms to school. It is mandatory in public and private schools.
So, now you're an expert in Education in Spain. I hope you enjoyed this post, and if you've had an experience studying in Spain, we would really appreciate you telling us about it in the comment section! :)