Spanish Ethnicity is NOT the same everywhere! I'll tell you why
September 16, 2022
Updated:

June 12, 2023
Published: September 16, 2022
Spanish people give different answers when you ask them where they're from. It doesn't matter if you're in France and meet a Spaniard, he will say he's Galician, and you'll be like… okay?
This is normal. But I'm here to explain everything about Spanish Ethnicity and why it is different from Race, and people often confuse those terms… I'll tell you where Spaniards come from and the beautiful mix of culture and traditions that make Spain so unique!
If you want to know what brings all Spanish people together and see how language, religion, and customs join in a single place, then this post is for you!
Believe me when I say that most people I know confuse Race and Ethnicity, so let's start with some key definitions crucial for understanding the following. Soo… take notes!
P.S: In the end of this article you'll find a video with the most popular Spanish stereotypes, so you get to know us better! ;)
1. Difference between Race and Ethnicity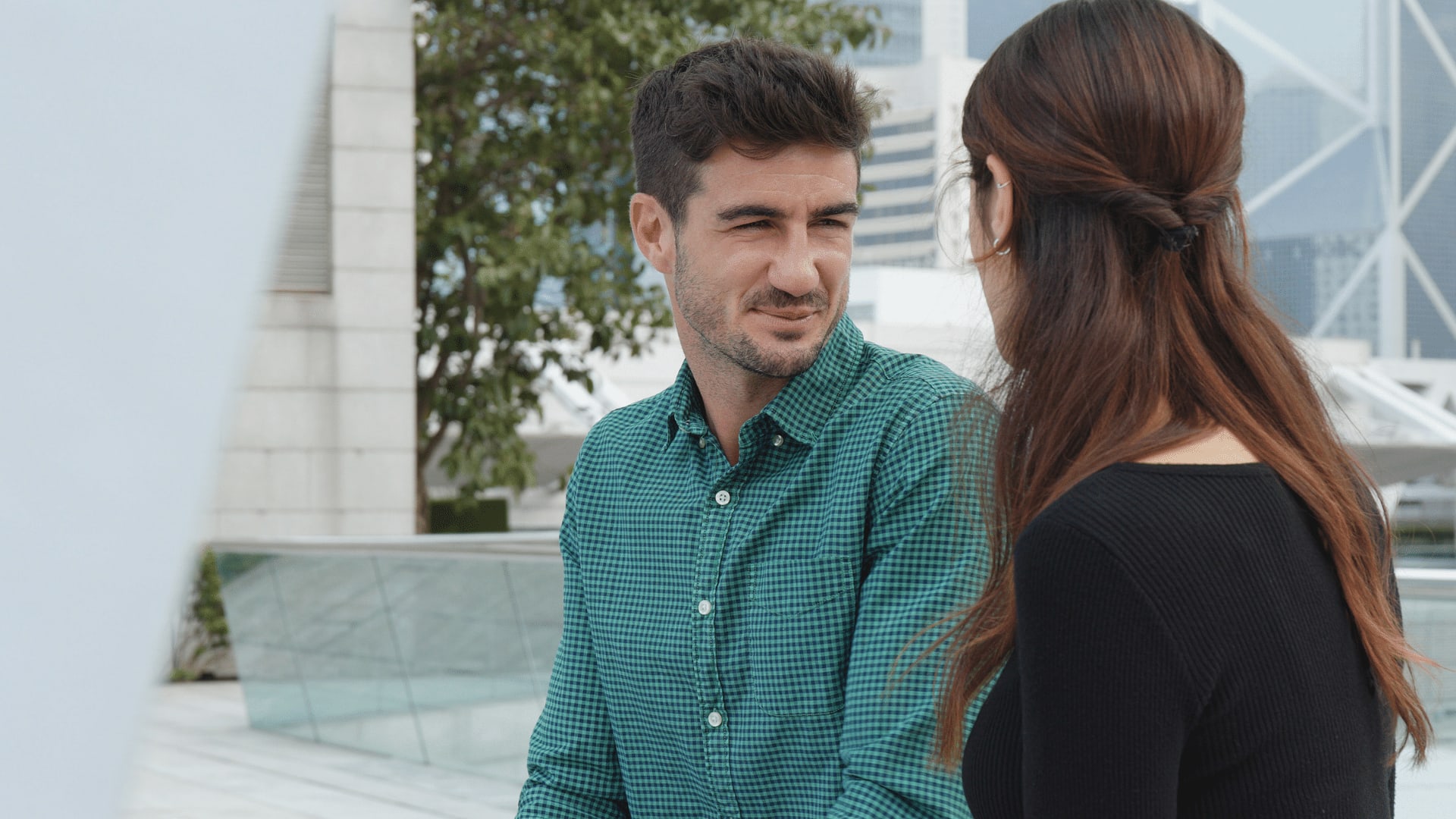 Before we get deep into our topic, we all need to have clear what our key concepts mean! Race and Ethnicity are different terms. They're not the same and are often used interchangeably, but that's wrong. I'm here to take you out of that bucket!
The main difference between Race and Ethnicity is that Race is a biological term used to describe physical traits that are genetically inherited from your ancestors. Ethnicity is broader. It refers to cultural identity based on expressions, identification forms, and places of origin.
Race is mainly associated with science and relates to physical characteristics only: Skin color and hair texture and is narrower than Ethnicity. People of similar complexions and hair can be from different races! It's a beautiful world. And people of the same Race can be considered another ethnicity based on the place they're raised or simply with what they identify the most.
Ethnicity has more "chicha" (the term for spice in Spain). It is broader and includes cultural expressions, identifications, religion, language, and culture that describe someone's ethnic group.
In Spain, for example, you can find people who say their Race is "Black," but their Ethnicity is "Spanish."
Some examples of Races are: White, Black or African American, Asian, American Indian or Alaska Native, Native Hawaiian or Pacific Islander
2. Understanding Spain's Ethnicity
Spanish or Spaniards is the Ethnicity of individuals who are - or have origins from Spain.
Spaniards are an ethnic group from Southern Europe, and they are several regional identities that represent Spain's complex history and its diverse mix of cultures! The primary language we speak is Castilian Spanish, but many other languages and dialects are spoken in the country.
In modern Spain, we can find many different ethnicities since Spain is such a diverse country. But I'll talk about the most important ones:
Iberic
The region of Iberia is Spain and Portugal. And they have been built by many civilizations and populations that I'll explain later with a cute infographic :)
What you need to know now is that in 1942 Jews were expelled from the Iberic peninsula, and Columbus went to America, where he practically conquered this new world. Iberians spread across American countries and some parts of Africa and left their identity and genes everywhere. People with Spanish and Portuguese backgrounds are considered Iberian. Later on, we'll see what they represent today in modern Spanish society.
North African (Moroccan)
The foreign nationality with the most significant contribution to Spain is, by far, Morocco, with 872,000 people. But the presence of nationalities such as Algeria, Tunisia, and Libya are also found in Spain. They also share some genetic traits with Southern European people. The religion and culture of North African countries were also affected by the Arabs after the 6th century CE.
North and West European Ethnicity
The population of Northern and Western Europe includes French, German, and Dutch people. Important events in history like the reformation of the Catholic Church, the Renaissance, the Protestant Reformation, and the Industrial Revolution were spread to Spain.
Rumania
Today, they're the second largest group of people that immigrate to Spain. Their reasons are practically economic. Wages are higher, and the language is similar, both coming from the Romance languages. There are 644.473 people with Rumanian nationality present in almost every part of the country, mainly in Madrid, Valencia, and Zaragoza.
Gypsies
Another ethnic group in Spain is the gypsy people. Often called the caló or Calé people, by the way. They have been in Spain for over six decades and came with migratory waves. They have a unique language that comes from Romany and their own identity and cultural traits (see the difference between Race and Ethnicity here?)
Gypsies in Spain are seen in high rates of poverty and, sadly, social exclusion and are associated with criminality. (sad, but I'm here to tell you the truth)
Andalusia has the highest gypsy population but can also be found in Catalonia, Valencia, Madrid, and throughout the country. Until recently, they only married each other. They are "in danger of extinction" but are still considered an essential ethnic minority in Spain.
The ethnicities that are most common in Spain, according to MyHeritage data and users, are:
| Ethnicity | Percentage |
| --- | --- |
| Iberian | 85.60% |
| Italian | 35% |
| North African | 21.40% |
| Western European | 20.70% |
| Scandinavian | 13.60% |
| Sardinian | 13.20% |
| Balkan | 10.70% |
| Greeks & Southern Italy | 10.60% |
| Mesoamerican & Andean | 7.70% |
| English | 7.60% |
| Eastern European | 7.20% |
| Ashkenazi Jew | 7.10% |
| Irish, Scottish & Gales | 6.40% |
| Baltic | 4.10% |
| Middle Eastern | 3.10% |
| Asian Occidental | 2.80% |
| Finnish | 2.50% |
| Nigerian | 2.40% |
| Sephardic Jew - North African | 2.20% |
| South Asian | 1% |
Here's the source :) https://www.myheritage.es/ethnicities/spain/country-ethnicity-distribution
3. Understanding Spanish Race:
Spanish people's Race is Mediterranean. This Race was attributed (by science) to the specific physical type of people that were mostly in Southern Europe. This includes countries like Portugal, Spain, Southern Italy and France, Greece, and other countries in North Africa, mainly in Morocco, Algeria, Tunisia, Egypt, and Libya. There are many more countries, but if you want to know how a Spanish person looks, then you should look at this post: 10 Easy Ways to Recognize a Spanish by how they look.
The Mediterranean race is one of the variants of the Caucasoid or white Race, which was found in Europe in places such as Italy, Portugal, Greece, and other parts of France. (Italy, Spain, Portugal, southern France, parts of Greece, and Mediterranean islands)
The Mediterranean race extended to North Africa, resulting from a racial mixture of European and African populations. What did it look like? Basically, dark hair color and brown-white skin color. It's not a stereotype. It's just science! There's so much beauty in knowing that there's so much more than physical appearance, and critically judging someone on how they look is not something we need to do.
There are also many Mestizos. You might be wondering: What is a Mestizo? A person who's a mix of two different ethnicities: Spanish and indigenous. Due to Spain's history and colonization in America, many countries (that were once indigenous) have this mixed background.
The Spaniards used the term mestizo when they arrived in America to name children from a Spanish or white European father and an indigenous mother.
4. Different Nationalities and Regions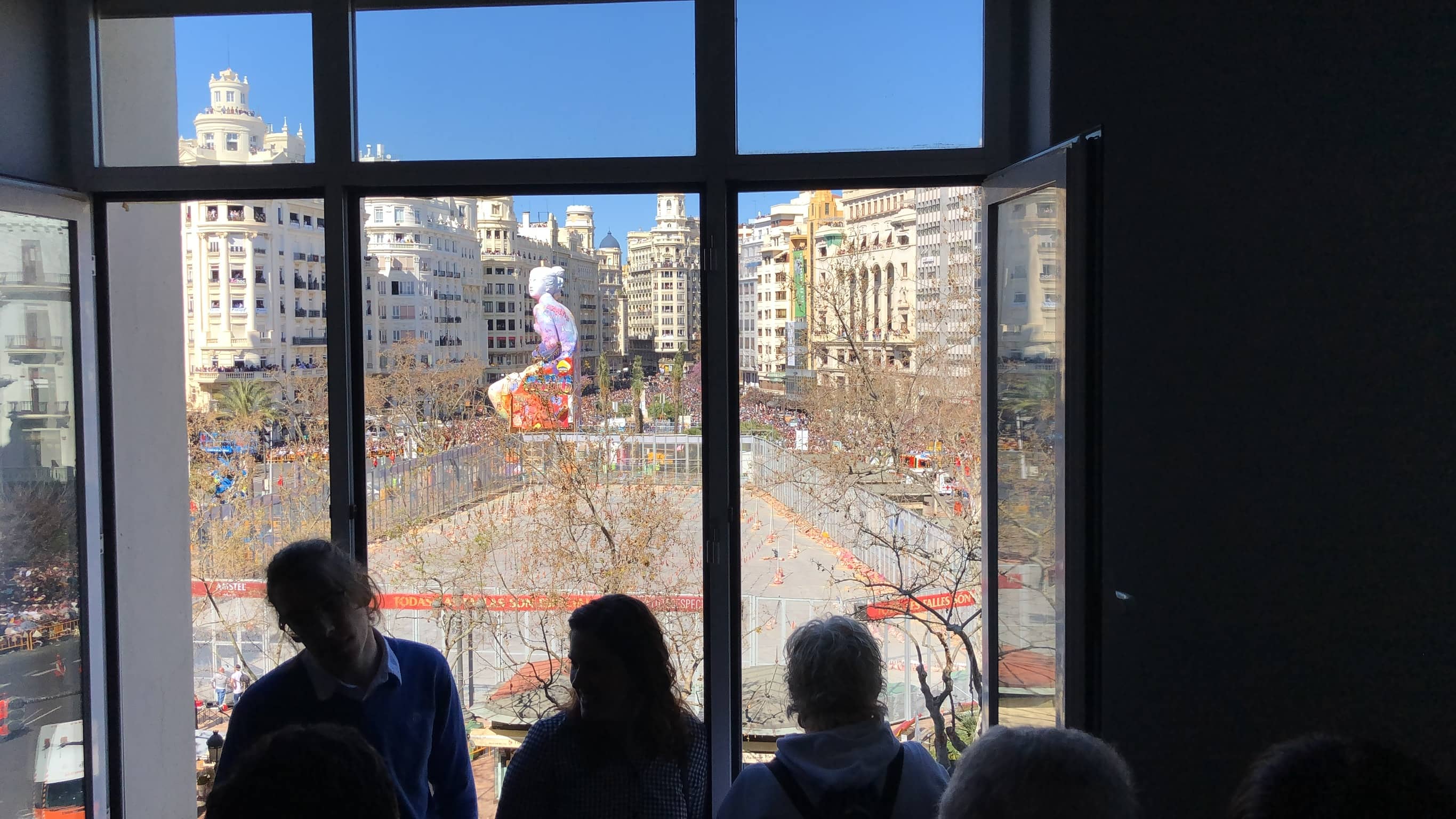 Our beloved Spain is a mix of different cultures and traditions. There are various nationalities and regional populations. Keep in mind that if you come to Spain, you should respect Spanish multiculturalism a lot. There is a strong regional identity in many regions, like in Andalusia, Asturias, Aragon, Leon, and the Canary Islands, while in others like Catalonia, Basque Country, and Galicia, there's a strong national sentiment.
Many people don't identify with the Spanish ethnic group and choose their regional gentilism. Just take notes and don't joke around asking imprudent questions about these topics because some Spanish might get mad! (If you're curious, I suggest you ask respectful questions to inform yourself) Here is a list of different nationalities and regional identities that people from Spain have based on their region of origin:
Andalusian
Valencian
Aragonese
Leonese
Asturian
Galician
Balearic
Extremaduran
Basque
Catalan
Canary Islanders
Cantabrian
Castilian
Navarrans
Riojans
Murcians
Madrilians
5. Hispanic Americans in Spain
Hispanic Americans are a highly diverse group of people. They're not an ethnicity since the term englobes people from different nationalities, but I believe highlighting them is essential because Hispanics in Spain are almost 1 million 500 thousand people, representing nearly 30% of the total foreign population. 
A significant characteristic of Hispanic Americans in Spain is that they contribute a lot every year to Spain's economy with their job and to their home countries' economies by sending money remittances.
I've been talking about Hispanic Americans and almost forgot to tell you what they are…
Hispanic Americans are people coming from Spanish-speaking countries that are geographically located on the America Continent. They're also known as Latinos but actually, not all Latinos are Hispanic. If you want to see the difference between each term, then this post is for you: Hispanic Countries: A complete list guide to getting it right!
Fun fact: Hispanic Americans are also the most significant ethnic minority in the United States. They're more than one-sixth of the total population!
Madrid is considered to be the most diverse city in Spain! I can tell you myself that almost on every corner, you can already see Venezuelan Arepas, Tacos al Pastor, Dominican hairdressers, and South American grocery stores! Hispanics are primarily found in construction, hospitality, agriculture, commerce, and business industries. 
This ethnic group contributes to Spain's economy in many ways, and the most important ones are: Colombia (291,000 people), Ecuador (123,000 people ), Venezuela (200,000 people), Honduras (130,000 people), and Peru (111,000 people), along with others, are the biggest. 
Also, there's an increasing number of active working people in Spain thanks to this group of immigrants, they also contribute to taking care of our beloved and respected older people and housekeeping. 
They're likely to come to Europe for many reasons. For example, the language is the same, and there are cultural and ethnic ties between these countries. There's an excellent education system and university opportunities compared to their home countries. Study loans are more available and accessible; historically, they've always been tied to culture somehow. 
6. Historical Background: Where do Spaniards come from?
This graph explains it better than I could ever will! Spanish history is fascinating.
7. Shared Characteristics and Identity
Languages
Castilian Spanish is the official language in Spain nationwide and the one they speak in the central government. But in Spain, many other regions speak different languages (from Spanish), which are official regional languages spoken by natives from each city. 
| Language | Percentage of Speakers |
| --- | --- |
| Castilian Spanish | 74% |
| Catalan (Official in Catalonia, the Balearic Islands and Valencia) | 17% |
| Galician (Official in Galicia) | 7% |
| Basque (Official in the Basque Country and in the Basque-speaking area of Navarre) | 2% |
| Aranese (Official in the Northwest corner of Catalonia - Vall d'Aran) along with Catalan | <5000 speakers |
Religion
Religion in Spain is primarily Catholic, but there's also a substantial number of people who follow Islam, Judaism, Hinduism, Protestantism, and people who don't have religion at all. 
In simple words, Spain is no longer considered a catholic country, particularly politically and culturally.The church and the state are separated from each other. There's religious freedom guaranteed by the constitution, prohibiting discrimination based on religious beliefs. 
But Catholicism plays a vital role in most Spanish traditions and customs because it's already intense in Spain's roots. 
However, Spain's globalization, immigration, and religious diversity have allowed more people to introduce new communities with their own beliefs. Older people tend to be more catholic, and younger Spanish people are less likely even to have religion nowadays. 
| Religions | Percentage of Spanish People |
| --- | --- |
| Roman Catholic | 58.2% |
| Atheist | 16.2% |
| Agnostic | 10.8% |
| Other | 2.7% |
| Non-believer | 10.5% |
| Unspecified | 1.7% |
Traditions & Culture
Uff… where should I begin? This topic is extensive. We could talk about traditions and culture in Spain for ages, so I'll focus on showing you the culture of Spain's five most significant ethnicities.  
Andalusian
This region is characterized by brilliant Islamic and renascent architecture. Also, there's a wide variety of festivals and celebrations in Andalusia, such as "Fiestas de primavera" or spring parties in which they manifest everything about their art, culture, gastronomy, music, and religious beliefs. 
Andalusians are said to be loud people, like their noisy carnivals. They're warm and friendly people who like celebrating big! And lastly, it's also essential to highlight their artisans, ceramic, and pottery skills, which are widely known in Spain. 
Catalans
Catalans are natives of the Catalonia region. An important part of Catalan culture and traditions is their festivities. Sant Jordi, for example, is an emotional festival in which lovers exchange a rose and a book. It is a famous and peaceful festival celebrating love, patriotism, and culture! It is called like that because the Patron Saint of Catalonia is called Sant Jordi. Correfocs, Castellers, and Castanyadas are some of their other experiences and festivities. 
Basque
Basque culture has its own language called Euskera. Their most typical dances are the Fandango, the Mutxikos, and the open or closed chain dances. The "Irrintzi" represents the unmistakable traditional Basque song (a cappella).
Now let's talk about their gastronomy. Basque products form their traditional regional dishes, such as the chistorra, the Bayonne ham, the marmitako or the Basque cake and the ardi-gasna (sheep's cheese).
Valencians
They're known for being warm and loud people who like partying. I'm sure you've heard this stereotype before. Let me tell you that there are a lot of stereotypes people think are true about Spanish people but they're NOT! 
Following with some Valencian traditions, we need to highlight "Las Fallas," The Bonfires of San Juan, La Magdalena, the Moors, and Christian festivities. Many others revolve around bulls or heifers. Valencians are really tied to their families and love music!
Galicians
Music, dances, theater, literature, and artisans are one of the most important things to highlight about culture in Galicia. The sounds most associated with Galicia are those of the bagpipe and the tambourine, which are the two essential instruments for any traditional piece. It seems cool, right? But other people in Spain don't think like this about Galicians… There are some stereotypes by region worth knowing!
Here are some of the most popular stereotypes!