Family Values in Spain: 7 Key Aspects that Matter to Us
September 16, 2022
Updated:

February 14, 2023
Published: September 16, 2022
I wonder if you were expecting a detailed list of values. Were you? 'Cause, this is more complex than that. I mean… I'm giving you a list, but a different one. Values are abstract, and each family has its own. 
I won't leave you curious. Instead, I'm gonna give you a sneak peek into this post: Spain is almost childless. 
Yep! I am not lying. But that doesn't mean we don't appreciate family. I want to share with you 7 key aspects that will help you understand the situation of families in my country. 
Let's dive in!
Family Structure
1. Size
Okay…just like in any other country, the size of families is pretty varied, but I have divided them into two groups.
Familias Numerosas
The first group is called "familias numerosas" or large families. I believe a minority of families in Spain belong to this size. The country has gone through so much economic struggle that couples have fewer and fewer children each year. 
But let's continue with this group. So, in Spain, a family is considered big when a couple has three or more children. You might be thinking, "yeah…in Spain and everywhere else!". True, but here it is important because large families receive a lot of support from the government or private companies. 
For example, when kids belong to big families, they (and their parents) get an official governmental ID called "Título de Familia numerosa," or large families carnet. This ID allows this type of family to get special discounts. 
Average Family
Let's go back to what I said about the economic struggle. From 2008 to 2014, Spain suffered a lot economically, which, of course, affected everyone but especially young people! Those who were finishing university and looking for jobs had a really tough time. And what happened? People became more cautious. 
Nowadays, young Spanish adults live with their parents until their late twenties, and maybe, maybe, get married or move in with their partner in their thirties. This has caused Spain to have the lowest birthrate in Europe. 
The result? The average family in Spain has one or two children. 
With that said, you might see that size is an important aspect for Spanish people that might consider having a family of their own. 
2. Types of families
Types…another thing that can be easily argued 'cause each family is unique, but we have 3 common types of families.
The Couple or Nuclear Family: this is what it sounds like. This type of family is made up of two partners that have decided to get married or live together.
The Extended Family: pretty easy to figure out. An extended family is an average size or a large family with grandparents. It's pretty common for Spanish couples and their children to live under the same roof as their grandparents, especially for the benefits that it implies. We'll see this in a bit.
The Single-parent Family: Spain is the 4th country with the highest divorce rate in Europe. So, this type of family is pretty common. In single-parent families, children usually live with their mothers. 
As an additional fact about families in Spain, most of them live in flats instead of houses. This might appear a bit odd for people in the States or Latin America, where living in a home is the normal situation. 
3. Close Relationship
I am pretty proud of this one. Even if our nuclear family is just our partner, we rely on each other's relatives. In Spain, families are a supportive structure. We are raised with close relationships and strong bonds. 
We enjoy spending time with our families, on every occasion. So, if you're open to dating in Spain, it is very important that you take this into consideration. 
4. The Importance of grandparents
I am going to paint a quick picture for you. I bet you've never heard of this before. So, imagine you choose to study for your degree in Spain. Let's go to the small city of Pamplona. You are studying your career in Pamplona…been there for a while…long enough to start noticing patterns in its people. What would you see? Grandparents and children.
When I studied at the University of Navarra a few years ago, I was amazed by the amount of pretty-old grandparents taking care of their very, very young grandchildren.
In Spain, grandparents are highly considered and respected. It's uncommon for them to be in a retirement home unless they are very sick. Grandparents have a crucial role in young Spanish families because they're the primary caretakers. Couples have such long working hours that they rely on their parents to take care of children during the day.
Once again, we rely on a supportive family structure.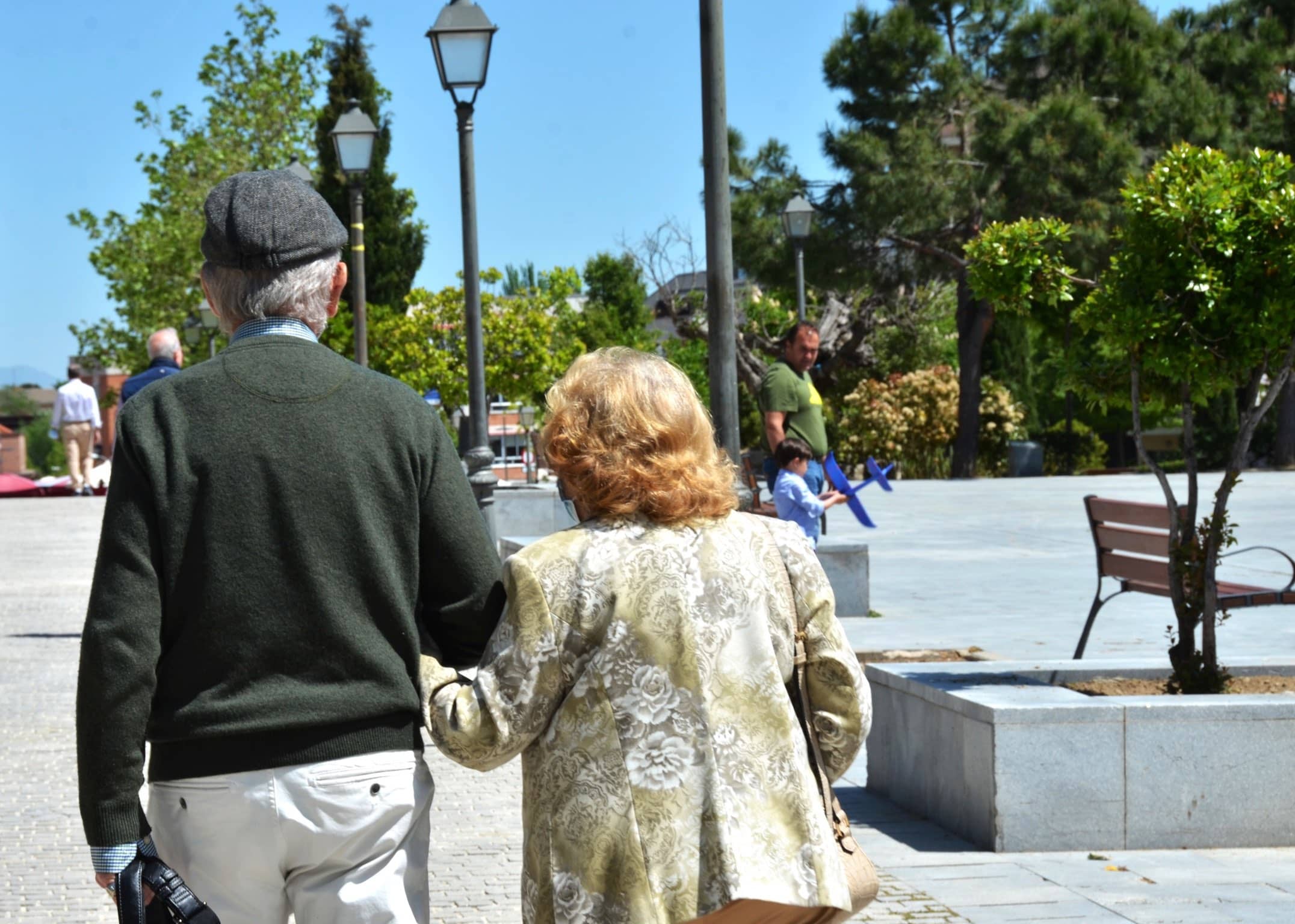 Traditions and Holidays
5. We bond over food
If we are generally food lovers, imagine how much greater we feel when we share it with our families!!! Sharing meals creates a sense of community, and we live for that.
It's very common for Spanish families to gather on Sundays for "la comida" or lunch. And when I say gather, I mean cook, talk, eat and talk some more. That is why our lunches are usually pretty long. 
How's a typical Sunday lunch? Well, I would head to my parent's house with a bottle of Rioja and open it while cooking. It's 14:00, the main course is on track, and we eat some appetizers like tapas. Then we sit for the main with more wine and more conversation. Finally, dessert comes, and we stay to do some "sobremesa" until 18:00.
Nice right?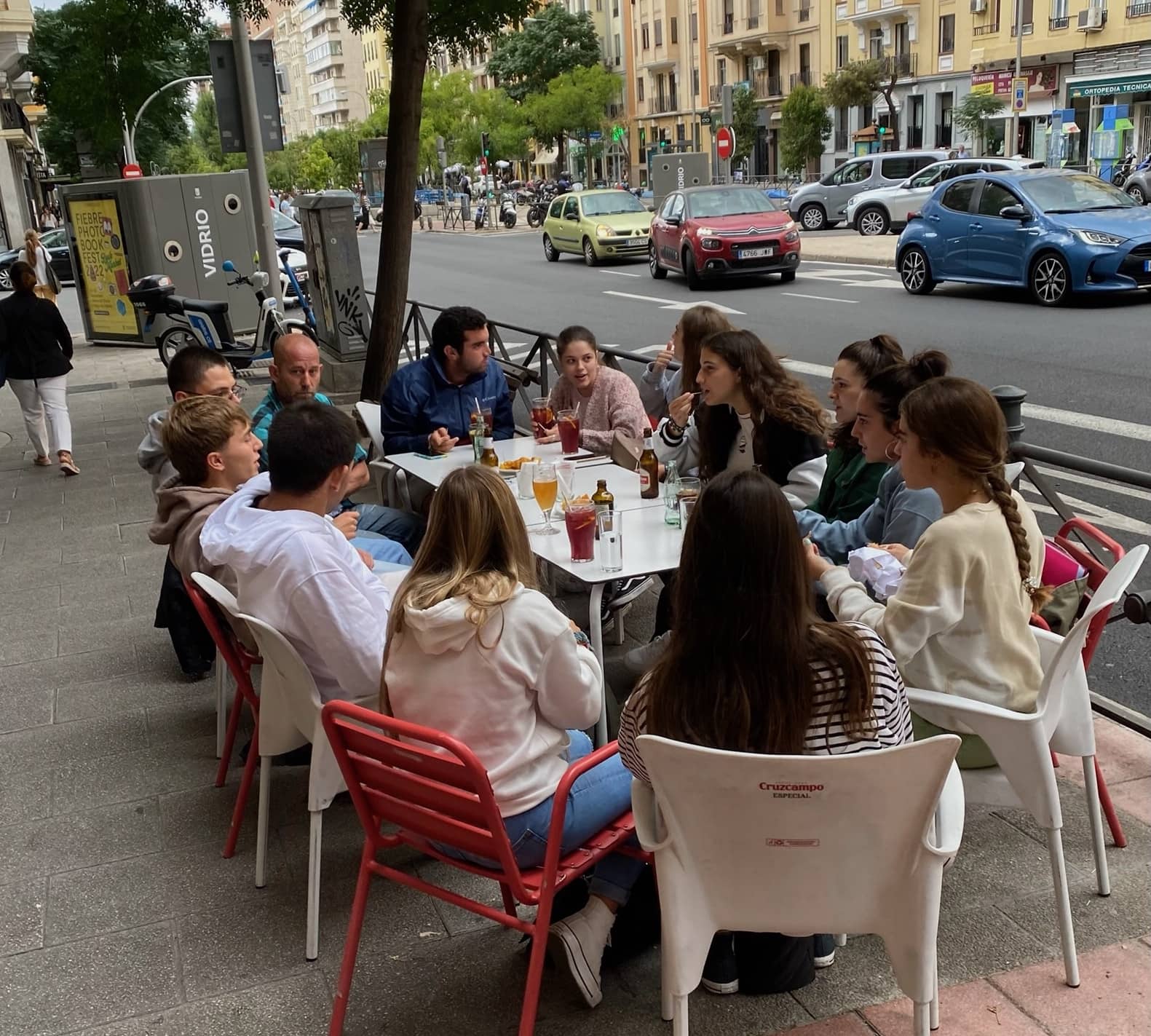 6. Valuable Holidays to Enjoy Together
What else do we do together? Holidays, of course!
Holidays are a family season in Spain. The three most important are Christmas, New Year, and the Three Wise Men.
For Christmas, we gather for mass and then a nice dinner together. New Year's is a bit more active, especially for teens and young adults. After a nice dinner and eating the twelve grapes with our families, the youngest of the family went partying with friends. The Wise Men Kings Day (Día de Reyes) is the most familiar, especially with children. On that day, kids get presents from the three Wise Men who visited Jesus after his birth. This holiday is celebrated on the 6th of January, and in some cities, families gather for the Three Wise Men parades. 
Lifestyle
7. Religion and family
Each family has its own lifestyle. I want to stand out on the importance of religion in Spanish families. 
To go through some numbers, around 46.8% of people in Spain are Catholics, 27.9% are Atheists, 7.3% are Agnostic, and the rest 18% go for other beliefs. Why am I telling you this? Because Catholic families have different traditions that join them together.
These families would see each other in church most Sundays and share more celebrations as a family. For example, they would see each other in ceremonies such as the children's baptism, first communion, and confirmation.
A day in a life of a Spanish Family 
To wrap this up, I want to leave you with a bit of insight into a day of a Spanish family from our friend Ana, a 21-year-old student in Madrid. 
My family's typical day starts around 8am for my parents to go to work, and I head to the university. Parents have a break for lunch at 2pm or 3pm, which may last an hour or two. My lunch depends on the day's schedule as I am studying, but I have around 3. 

I usually head home around 7pm and my parents at 9pm. In Spain, it is very common to work till this time. This makes us have dinner at late hours, like 10:30pm. And we go to bed around 12:30pm.
We've been through the 7 aspects that matter the most to us regarding family. For us, our family is a fundamental structure that we can rely on. Spain is diverse and ever-changing, but something that has remained for years is the meaning of family.
If you ever get yourself a group of Spanish friends, be sure that you will never, and I mean, never feel alone. For us, friends are family!