Is Tipping in Spain Mandatory? When and How Much?
May 25, 2023
Updated:

May 30, 2023
Published: May 25, 2023
Is it obligatory by law to leave a tip in most Spanish restaurants? Or worse, is it impolite not to tip my hairdresser? What should I do?
When it comes to tipping, every culture has its ways. And it shows respect and appreciation for the country you're visiting and that you're familiar with the local customs, so you're not caught off-guard by doing anything wrong. 
Some countries like to add it to the bill, while in other countries, it plays a huge role in the workers' daily salary. However, in Spain, this practice is not so widespread, and it usually raises doubts because foreigners and visitors are not sure what ideal amount should be left.
In this article, we'll dive deep into every situation in which people should leave a tip, when it is not required, and how much you should leave in Spain to clear everyone's doubts. 
So, let's take a look at the check!
---
Is Tipping Mandatory in Spain?
Tipping is not mandatory by law in Spain. However, it is appreciated and seen as a gesture of gratitude for excellent service. 
When we do not leave extra money, this gesture is not frowned upon, nor is leaving money considered rude as it is in other countries such as China or Japan.
No one can force you to leave a tip. This type of gratuity is voluntary. Otherwise, the receipt will specify an increase of 10% (per example) to the final bill, which has to be communicated to the customers.
Instead, what you will see more common in Spain are the establishments with "botes." These are piggy banks where people deposit money they want to leave behind while paying their bills, which are later distributed to the staff.
Nor is it like in the USA, where the custom is to leave between 15%, the average of 18%, and 20% as a tip.
| Scenario | Tipping in Spain | Tipping in USA |
| --- | --- | --- |
| Regular Bar/Restaurant | Optional and less common. Rounding up the bill | Expected and customary. 15-20% of the bill as a tip |
| Hairdresser | Optional. 5-10% of the total bill | Expected. 15-20% of the total bill |
| Hotel Staff | Optional. Small tips for exceptional service | Expected. Bellhops: $1-2 per bag; Housekeeping: $2-5 per day |
| Fancy Restaurant | Optional. 5-10% of the total bill | Expected. 15-20% of the total bill |
| Taxi | Not usual. Rounding up to the nearest euro | Expected. 10-20% of the fare |
| Delivery Drivers | Optional. Small tips for good service | Expected. 10-15% of the order total |
| Tour Guides | Optional. Small tips for exceptional service | Expected. 10-20% of the tour cost |
Tipping in Tapas Bars and Cafes in Spain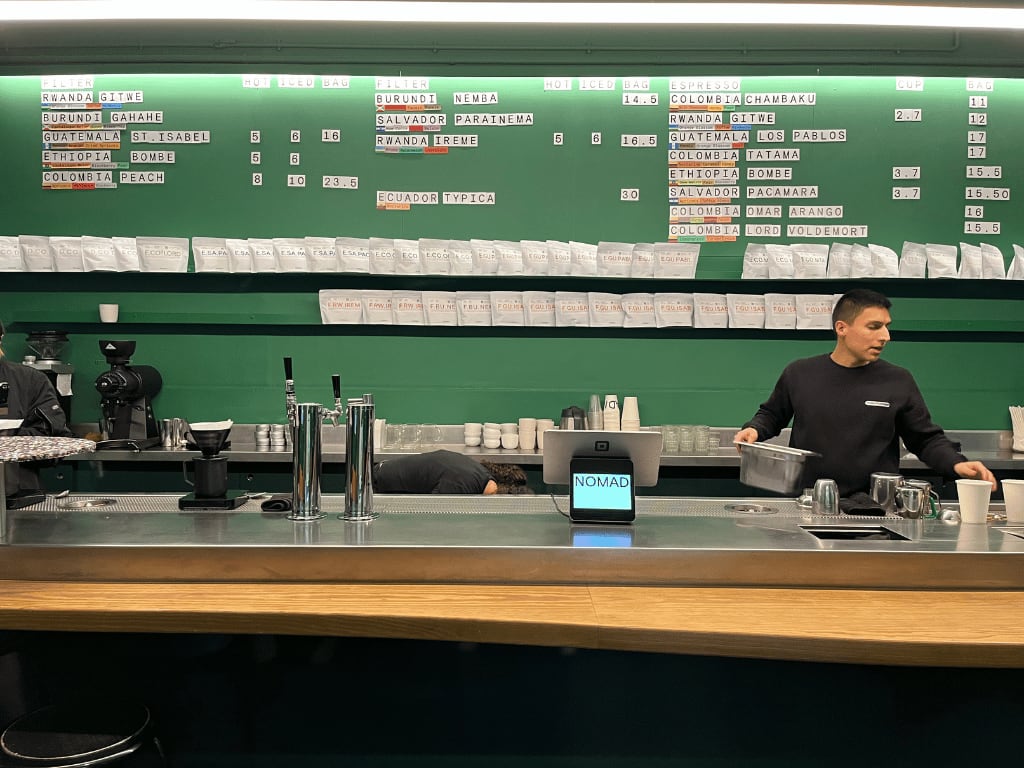 If you go to a tapas bar or a cafe, leaving a tip is unnecessary unless you want to leave a small change to round up the bill. 
You can totally leave the extra euro you have left and don't be ashamed of it since they are not expecting anything in the first place, nor is the tip part of anyone's salary. 
And needless to say that fast food restaurants won't require you to tip anything. 
Tipping in high-end restaurants
Although not a formal rule, tipping is more common for larger group meals at more elegant restaurants. You can leave from 5 to 10% percent of the total bill as a tip.
Leaving the rest of your coins while paying in cash is also valid. Just make sure you do not leave a few cents on a 120 euros bill. Even if it isn't a written rule, that low amount does not make much sense compared to the total invoice. However, leaving the remaining coins would be fine if you paid a Coke for 2.5 euros and got 30 cents back. Do you get my point?
Tipping delivery drivers
There's also a lot of confusion about whether it is necessary to tip delivery drivers. There is no written rule in this case, and it is not usual to tip them, but leaving around 5-10% of the order is okay. 
It can be given in cash to the delivery man or added as a plus in the application through which the order is made, like Glovo, Deliveroo, or Uber Eats. 
Tipping the hotel staff
Hotel staff, concierges, and room service people are often charming, and people tend to feel more gratitude towards them since they do it intentionally. 
It is not mandatory to leave any tips at hotels. However, it depends on your custom, and receiving tips in this area is more typical. In these cases, they are usually around 10% of the service provided.
If someone takes your bags from your car or the lobby to your room and you'd like to tip them, €1 per bag up to a total of €5 is more than enough, remember that they expect nothing. These service-industry professionals are often well-paid. 
Tipping tour guides
On the other hand, the custom of tipping tour guides is more widespread since they are the ones who ask for it in the first place. Unless they come from a big company that ensures they're well paid, these people will highly appreciate a reward for their hard work, so I suggest you tip them around 10% of the tour.
Tipping hairdressers and barbers in Spain
Tipping is not required in hairdressers and barbershops in Spain. However, if you love your new haircut or any service you received, you can tip your stylist up to 10% (1 or a couple of euros) of the total cost. They will certainly appreciate it! 
The other day I was at the hairdresser, and I overheard a lady leaving the salon with a complete makeover. She had just spent 5 hours there, was super proud of the hairdresser's work, and repeatedly said she loved it.

However, she left without tipping (which is not wrong since it is not required). After it, the hairdresser was gossiping with a coworker that it was unthoughtful of her since she spent so much time and effort on her hair. It got me wondering: Who was right in this situation?

On the one hand, the hairdresser excelled at her job; she probably expected a tip. On the other hand, the girl had spent a significant amount of money on her hair and maybe couldn't spend a few more bucks… who knows?

This is an example of a situation where tipping depends on the individual's customs and capabilities.
Tipping taxi drivers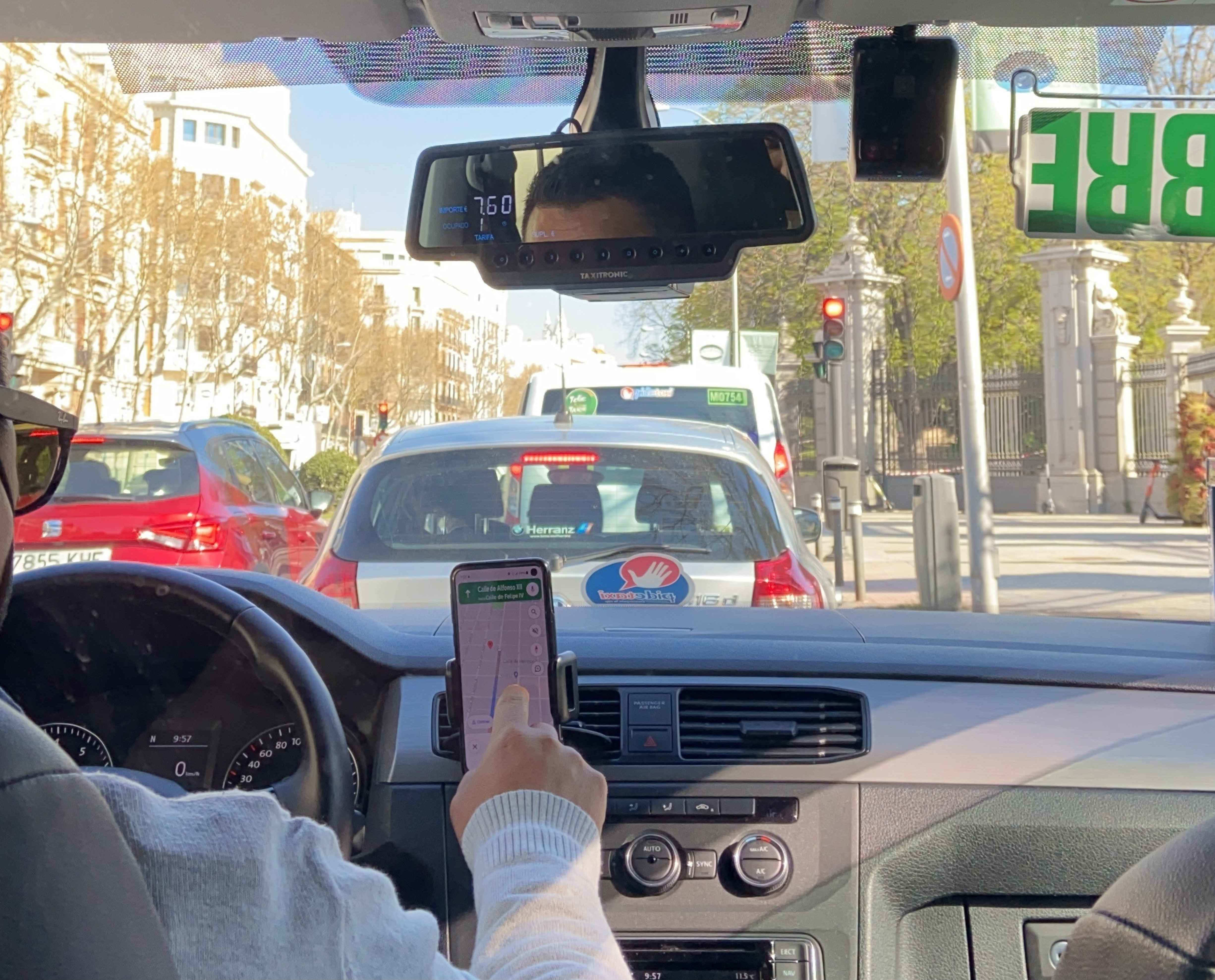 Spaniards don't tip taxi drivers in Spain. Additionally, taxi culture is not something deeply rooted in Spanish society. Hopping in a taxi to go to a place or another is considered expensive and unnecessary unless you go late, far, or on a specific occasion.
How Much to Tip in Spain
There's no specific amount of money you should tip in any situation in Spain. The customer decides how much it is appropriate. However, the general rule is that establishments already include a service charge on the bill, which usually ranges between 7% and 15% of the total amount of the bill. 
Tipping Etiquette and Considerations for Visitors
In the case of the United States, the tip is mandatory and ranges between 15-20% above the total. It is compulsory because that tip is part of the employees' salaries, thus compensating for their low wages. However, the tip is not part of the waiter's salary in Spain but is an extra he receives as a reward for good service.
Always check your bill carefully before leaving a tip, as some restaurants may include a "suggested tip" or "charity donation." Still, none are required, and please do not feel any pressure to leave an extra tip. 
It is also possible to leave a tip while paying with a card. It can be done automatically from the card terminal and is applied directly to the final bill. 
---
To conclude, you should tip whenever you feel like it! Your tip will be appreciated if you're used to tipping and the situation deserves it.
I hope this article cleared your mind and helped you out. Now you know in which situations you should leave a tip and remember not to feel embarrassed for not carrying a few extra bucks. 
To learn more about typical Spanish customs, watch the following video!