Does Spain have a queen? If so, how much power does she have?
October 17, 2022
Updated:

February 14, 2023
Published: October 17, 2022
Maybe you didn't know this about Spain… But there's a current royal family recognized by the Spanish state. Does it include a Queen?
This is exactly what I'll tell you in this post. You'll find out everything about the Queen of Spain. Her role, her legacy, past Queens in history (and perhaps I'll tell you something about who's coming next in the royal line, who knows?)
First, if you haven't read this post about the Spanish Monarchy, I suggest you read it for background info on what we'll discuss here.
Now, let's answer your question:
---
1. Queen Letizia of Spain: A Quick Biography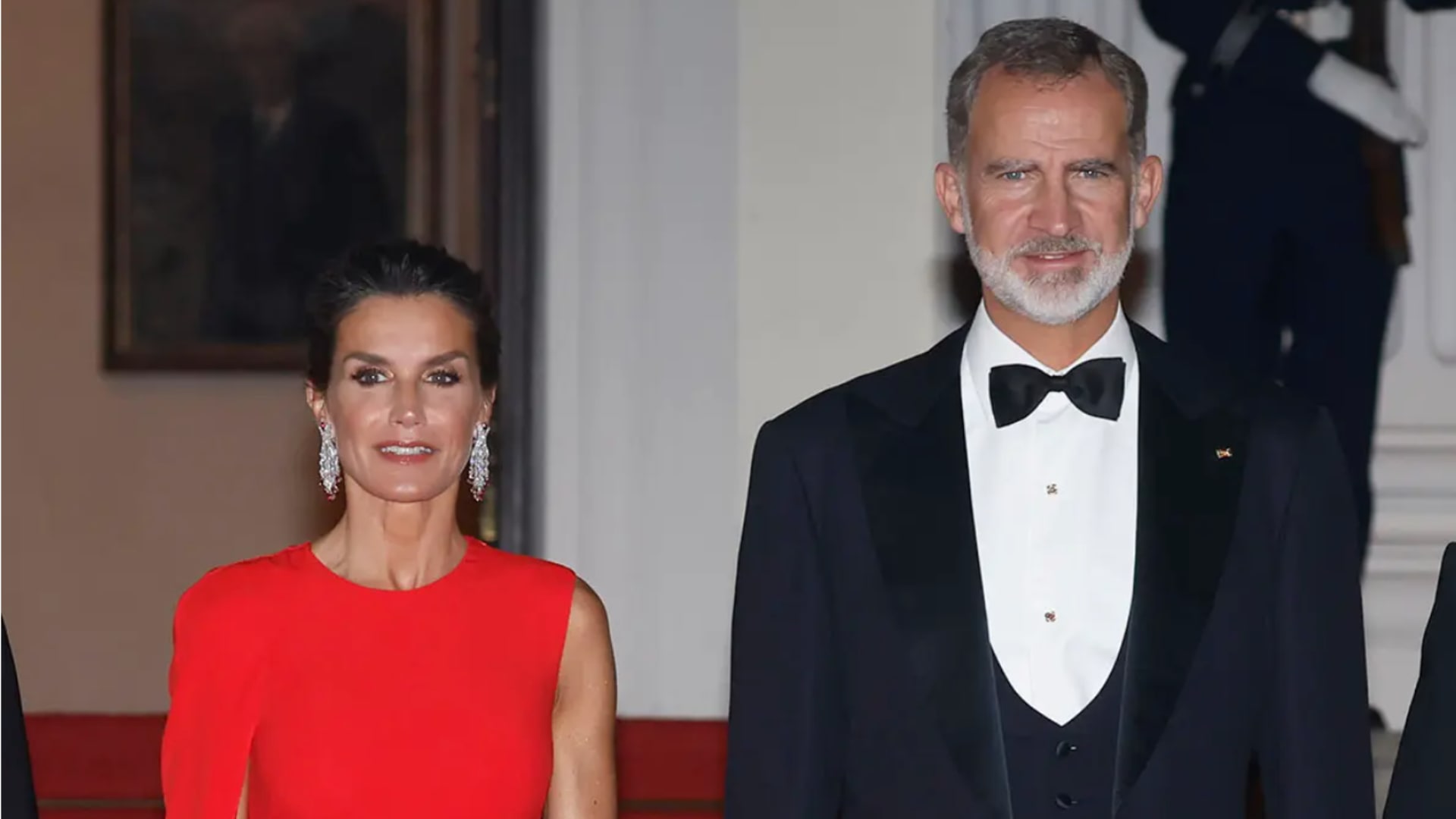 Spain does have a Queen. Her Majesty, Mrs. Letizia Ortiz Rocasolano, has been the queen consort of Spain since June 19, 2014, from her marriage to King Felipe VI. She was born in Oviedo, Asturias, on September 15, 1972.
Mrs. Letizia, a journalist by profession, is the first wife of a king of Spain who does not belong to royalty ("First Queen that is not blue-blooded"). Before her marriage, Letizia worked as a journalist in several newspapers and television networks, being a presenter of the Spanish Television Newscast until a few months before marrying the then Prince Felipe on May 22, 2004.
Letizia began her studies in Oviedo, at the La Gesta public school, and, later, at the Alfonso II Institute. When she was 14, she moved with his parents and sisters to Madrid, where she finished her studies at the Ramiro de Maeztu Institute.
Her Majesty has an Information Sciences and Journalism degree from the Complutense University of Madrid. She also has a Master's Degree in Audiovisual Journalism from the Institute of Audiovisual Journalism Studies.
She is the daughter of Mr. Jesús Ortiz Álvarez and Mrs. Paloma Rocasolano Rodríguez. On August 7, 1998, Letizia Ortiz and Alonso Guerrero contracted a civil marriage and divorced in 1999.
In October 2002, the veteran journalist Pedro Erquicia organized a dinner at his house, including Prince Felipe (Now King of Spain) and Letizia, who did not know each other. However, that was their first meeting, and nothing else happened.
The relationship began to consolidate when she returned from covering the war in Iraq and the presence of Spanish troops in that country. They managed to keep the relationship secret for half a year without raising suspicions.
The Royal Household of Spain announced on November 1, 2003, the journalist's marriage commitment to the Prince of Asturias, Felipe de Borbón. (Felipe VI of Spain and the current King of Spain). The religious ceremony was on May 22, 2004, in the Cathedral of Santa María la Real de la Almudena in Madrid. Later, they had two daughters, Leonor, Princess of Asturias, and Infanta Sofía, both in Madrid.
In Madrid, the cathedral of La Almudena hosted the wedding with more than 1,200 guests, including thirty heads of state and government. And -in case you were wondering: their honeymoon trip was to several Spanish cities, the first being Cuenca and Petra, Jordan.
After the wedding, Mrs. Letizia began her own agenda as a Queen, apart from the acts with Don Felipe, with whom she stars in her first official trip abroad to Mexico in July 2004.
2. When Did She Become Queen of Spain?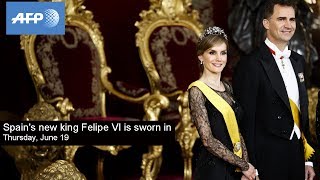 Letizia Ortiz became Queen of Spain on June 19, 2014, when Felipe VI was proclaimed King.
She was first a Princess of Asturias, meaning that her responsibilities changed once she became Queen of Spain. A Queen, unlike a Princess, has a leading role in all institutional acts attended by the King and Royal Family, as well as in forums and social actions. 
Also, the Queen has the vital role of raising Princess Leonor and Infanta Sofía and Princess Leonor, the current Princess of Asturias and first in line to the Spanish throne, as the eldest daughter of King Felipe VI. In addition to Princess of Asturias, she holds the other titles traditionally linked to the heir to the Spanish Crown.
Where do the kings of Spain live? Since they got engaged, the kings of Spain have lived in the Palacio de la Zarzuela, located on the outskirts of Madrid, in the middle of a natural area known as Monte del Pardo. 
3. The Queen's Role in the Royal Family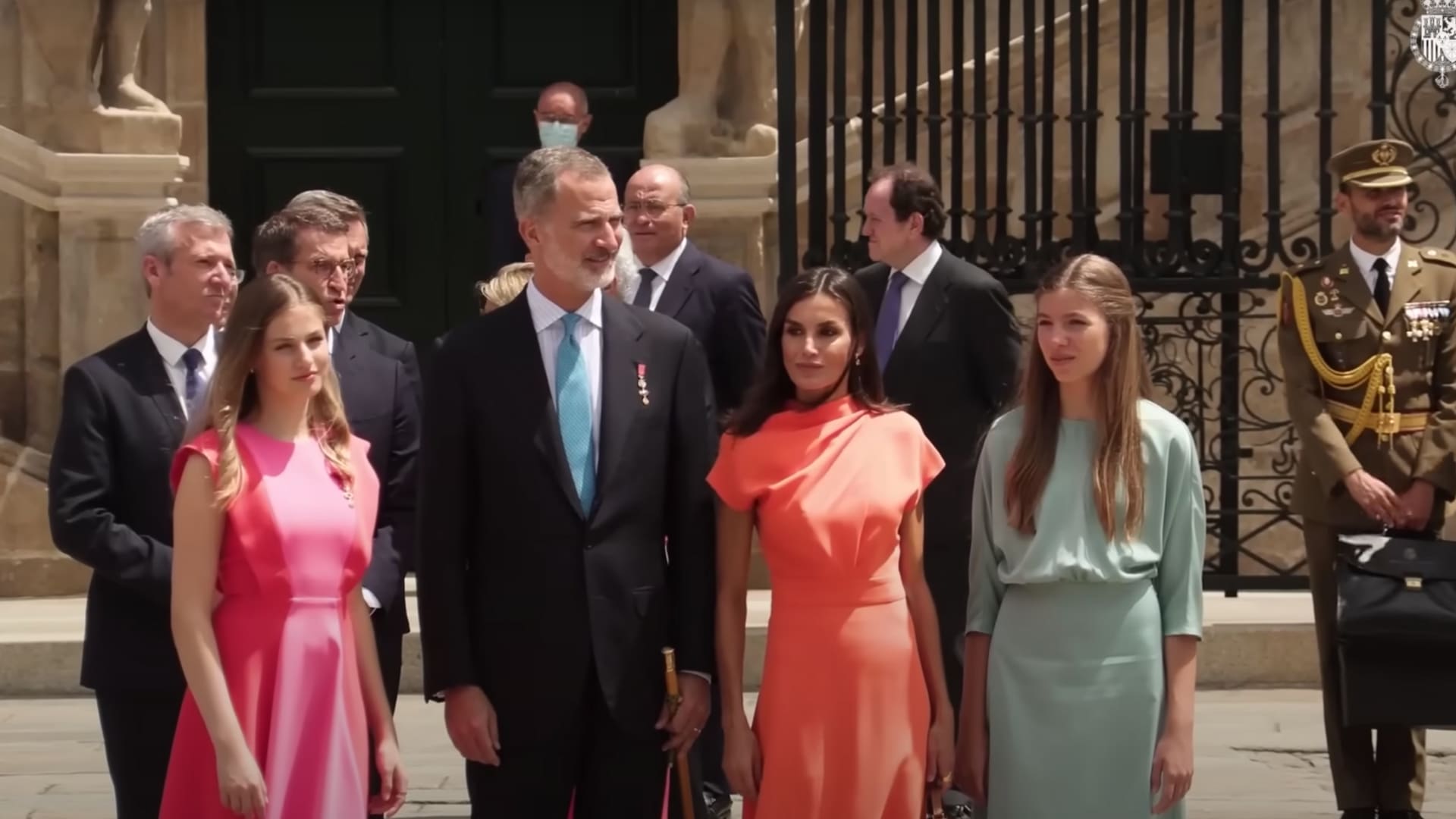 One of the Queen's main commitments is to promote scientific research about rare diseases, disabilities, and cancer while helping all initiatives that facilitate scientific research as one of the fundamental pillars of education, health, and innovation. In September 2010, the Queen took the Honorary Presidency of the Spanish Association Against Cancer and its Scientific Foundation committing to this important social cause and disease.
The Queen has provided institutional support to various groups in Spanish society, from people with visual disabilities to those affected by deafness or autism spectrum disorders, to name just a few.
The Queen also maintains contact with the armies by attending Armed Forces Day. There's an act of Swearing to the Flag in the Royal Guard, and her Majesty accompanies the King on his annual official trips abroad and goes with him to many activities.
4. Queens of Spain throughout the years
Here is a list of all Queens of Spain throughout the years until the present.
| Queen | From | Until |
| --- | --- | --- |
| Isabella of Portugal | March 10, 1526 | May 1, 1539 |
| Mary I of England | January 16, 1556 | November 17, 1558 |
| Elisabeth of Valois | June 22, 1559 | October 3, 1568 |
| Anna of Austria | May 4, 1570 | October 26, 1580 |
| Margaret of Austria | September 13, 1598 | October 3, 1611 |
| Elisabeth of France | March 31, 1621 | October 6, 1644 |
| Mariana of Austria | October 7, 1649 | September 17, 1665 |
| Marie Louise d'Orléans | November 11, 1679 | February 12, 1689 |
| Maria Anna of Neuburg | August 28, 1689 | November 1, 1700 |
| Isabelle Cristina of Brunswick-Wolfenbüttel | September 12, 1703 | July 2, 1715 |
| Maria Luisa of Savoy | November 2, 1701 | February 14, 1714 |
| Elisabeth Farnese | December 24, 1714 | January 14, 1724 |
| Louise Élisabeth d'Orléans | January 15, 1724 | August 31, 1724 |
| Elisabeth Farnese | September 6, 1724 | July 9, 1746 |
| Barbara of Portugal | July 9, 1746 | August 27, 1758 |
| Maria Amalia of Saxony | August 10, 1759 | September 27, 1760 |
| Maria Luisa of Parma | December 14, 1788 | March 19, 1808 |
| Marie Julie Clary | June 6, 1808 | December 11, 1813 |
| Maria Isabel of Portugal | September 29, 1816 | December 26 - 1818 |
| Maria Josepha Amalia of Saxony | October 20, 1819 | May 18, 1829 |
| Maria Cristina of the Two Sicilies | December 11, 1829 | September 29, 1833 |
| Francis, Duke of Cádiz | October 10, 1846 | September 19, 1868 |
| Maria Vittoria dal Pozzo | November 6, 1870 | February 11, 1873 |
| Mercedes of Orléans | January 23, 1878 | June 26, 1878 |
| Maria Cristina of Austria | November 29, 1879 | November 25, 1885 |
| Victoria Eugenie of Battenberg | May 31, 1906 | April 14, 1931 |
| Sophia of Greece and Denmark | November 22, 1975 | June 19, 2014 |
| Letizia Ortiz Rocasolano | June 19, 2014 | Present |
Now you know everything about the Queen of Spain, but if you're interested in the Spanish Monarchy, you should take a look at the following post :)