What are the main cultures in Spain? 17 Most Important Groups
September 20, 2022
Updated:

June 16, 2023
Published: September 20, 2022
Imagine you've been learning Spanish for a year to backpack through Spain. Your first stop is Madrid, and you nailed the conversation with the hostel manager. Nice!!! Your next destination is San Sebastian in the Basque Country. And…oh no! People have completely different accents and language. Kaixo?!? You didn't know that you had to learn Basque, Catalan, Galician and Valencian to travel to Spain!
Don't worry, I am completely kidding (kind of), you CAN travel to Spain with a beginner's level of Spanish.
But! Knowing more about the 17 different cultures that exist in Spain will be a great way to prepare for a future trip.
Pay careful attention to the important differences between some cultures, and your trip will be successful. But before we dive into each of them, let's take a look at the origin of it all.
Brief Intro to the Origin of Different Cultures in Spain
I am not making this origin section too long. I promise. But I think it is important to understand why we have so many cultures in one country.
To begin with, before the legendary Spanish Empire even existed, we had plenty of other kingdoms that controlled the territory.
Spain's most important cultural influences were the Roman Empire, the Visigoth Kingdom, and the Ummayad Caliphate.
When the Roman Empire took over the whole Iberian peninsula, we adapted everything from them. Hispania shared the same architecture, language, religion, and political system. After the Roman Empire fell in the 5th century AD, the Visigoths (a Germanic kingdom) took control of the peninsula. During this time, the capital was Toledo, and the culture remained pretty much the same as in the Roman Empire.
That is not it! In the 7th century, a new religion appeared, Islam, taking over everything they could touch. It wasn't until 712 (8th century) that the Ummayad Caliphate (Islamic power) defeated the Visigoth Kingdom. They named the Iberian peninsula Al- Andalus and named Cordoba their new capital.
After this came the Reconquest wars from the 10th to the 13th century. When Christians recovered the Iberian Peninsula. From that on, the Spanish Empire continue expanding.
Another important moment that reflects the variety of cultures is the 11th century. When the Christians took over the previous Visigoth capital, Toledo, they found a city of three cultures. Toledo was inhabited by mudejares (Muslims that wanted to remain peacefully in Spain), Jews, and Christians. The result of this wasn't the best. Jews suffered awful persecution that led to forced conversions and migrations. Although some restrictions were imposed on the Islamic community, they were more accepted.
That's just the beginning of a country that's home to more than 17 cultures. Now I want to show the percentage of Spaniards that belong to each culture before we dive into them.
Cultures in Spain
1. Population per Culture: Data Speaks for Itself
Here you can see the most predominant cultures in Spain (peninsula and islands). The data that I am showing you below is the percentage of people in each region compared to Spain's population.
| How many cultures are there in Spain? | |
| --- | --- |
| Culture per region | % |
| Andalusia | 17,96% |
| Catalonia | 16,19% |
| Madrid | 14,27% |
| Community of Valencia | 10,69% |
| Galicia | 5,67% |
| Castilla & León | 5,01% |
| Canary Islands | 4,75% |
| Basque Country | 4,59% |
| Castilla - La Mancha | 4,32% |
| Murcia | 3,21% |
| Aragon | 2,77% |
| Balearic Islands | 2,58% |
| Extremadura | 2,22% |
| Asturias | 2,12% |
| Navarre | 1,39% |
| Cantabria | 1,23% |
| La Rioja | 0,67% |
| | |
| Source: INE, 2022 | |
2. Cultures in Spain by Region
Each Autonomous Region in Spain has a unique culture. Even if we share some similarities with one another, each one has important differences.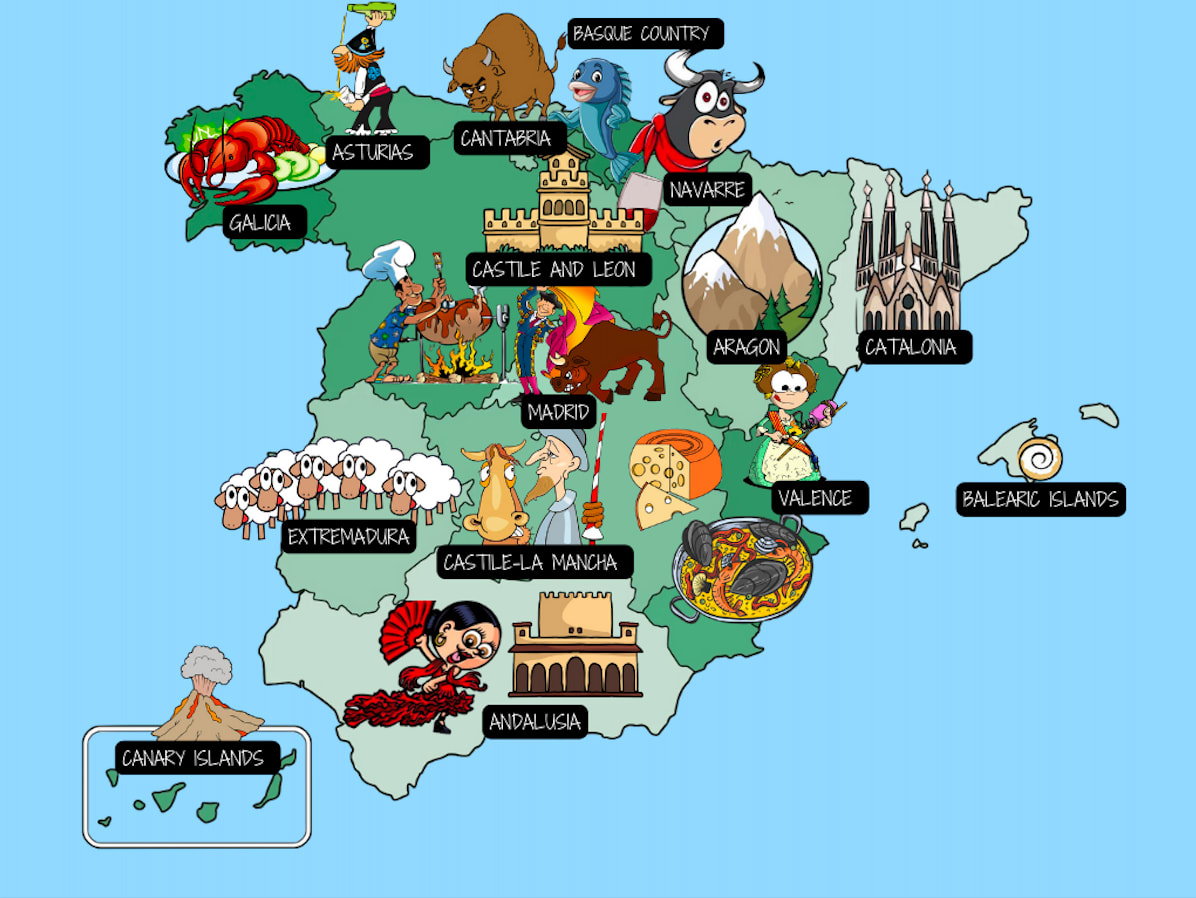 Andalusia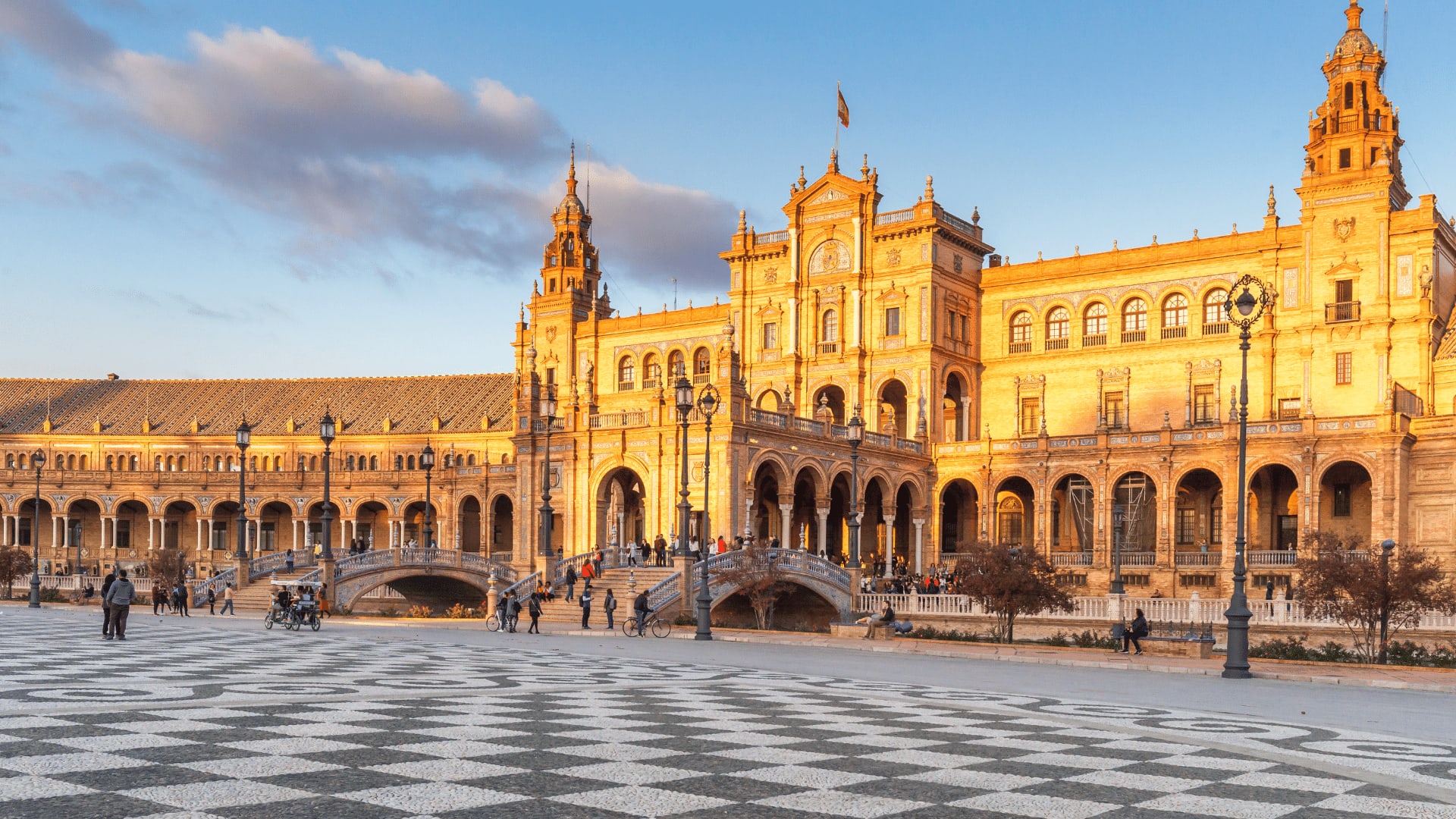 Andalusia is mostly known for its iconic landmarks, traditions, art, climate, and beaches. The name Andalusia comes from the previous Muslim administration, Al- Andalus, which left a heritage of beautiful architecture and history.  As this territory was the main home to the caliphate, Andalusians have mixed beliefs between Islam and Christianity. That is also reflected in their art: mudejar, which is the result of two cultures coexisting. This art is characterized by using cheap materials such as brick, ceramic, and geometric ornamentation. 
In Adalusia you don't have to worry about knowing a different language, Spanish is just fine. However! You will notice that they speak super fast (faster than any other Spaniard), and they either pronounce the "S" strongly or just cut it off at the end of the word.
Like the rest of Spain, Andulisians are known for being a bit late but very hospitable and relaxed. Maybe that due to the climate!
I remember I visited a friend last summer; we went to his grandma's house to rest for a while, and I was welcomed with big smiles, hugs, and food. 
Famous dishes from this region are gazpacho (cold tomato drink), ajoblanco (cold garlic soup), tortilla de camarones (shrimp cakes), and rabo de toro (bull's tail).
When it comes to celebrations, they have 2 of the most famous events in Spain: Holy Week or Semana Santa (Sevilla and Malaga) and Feria de Abril (Sevilla). Here you have read more details about this traditions.
Andalusia has 8 cities, but the most iconic are Sevilla, Granada, Cordoba, y Malaga. 
Catalonia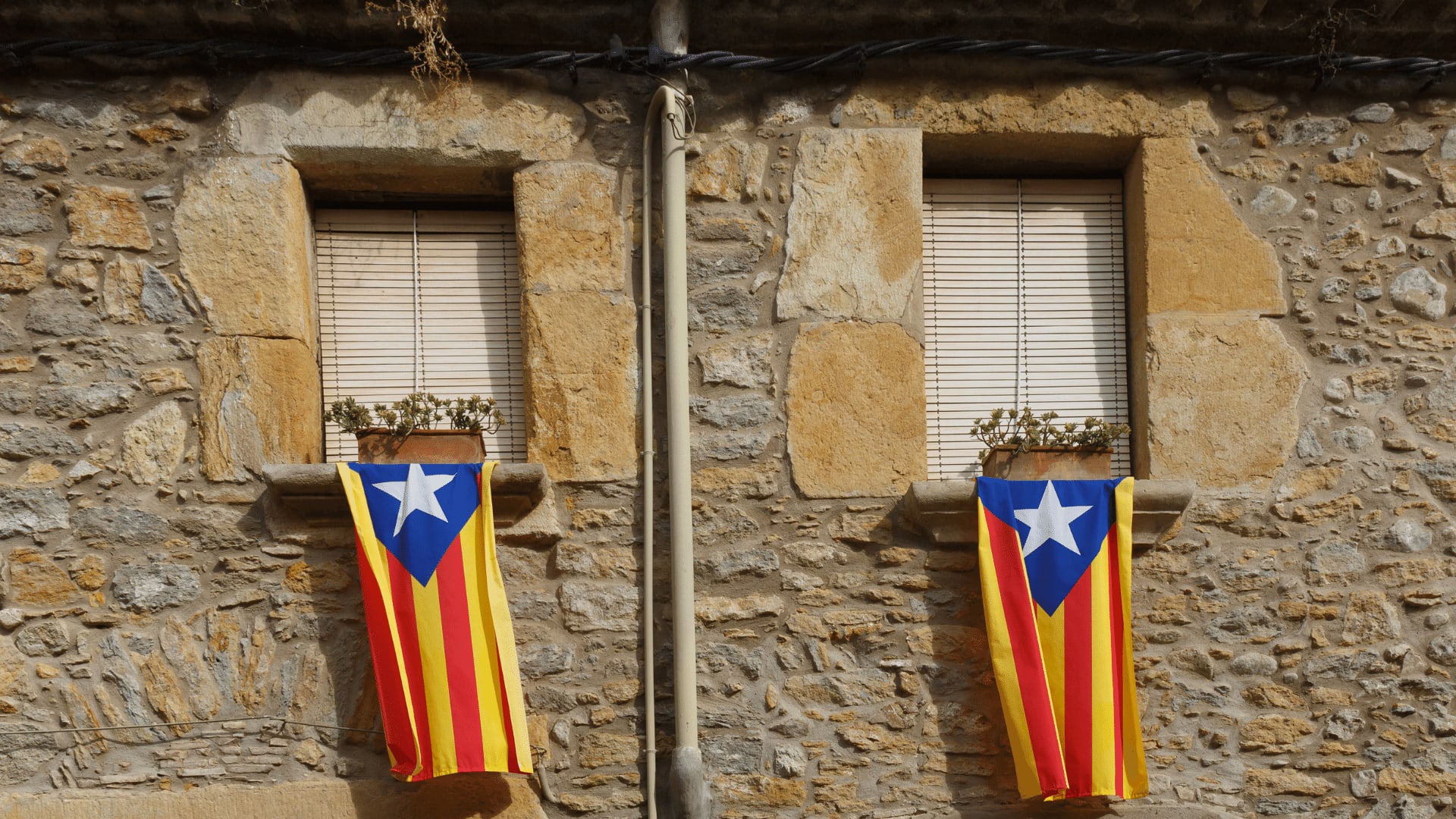 You might already know a bit about Catalonia or Catalunya as it is written in Catalan thanks to Barcelona. This culture has its own dialect, Catalan, which is spoken by almost 94% of its population and understood by 82%.
Don't worry! This doesn't mean you can't visit. They speak both Spanish and Catalan. 
Catalans are known for being very proud of their culture, to enjoy good food and drinks. Some common stereotypes about their culture is being tight, penny pinchers, and highly appreciate if you know the language. 
Traditions Catalan foods are pan tumaca (bread with tomato), fideùa (fi-de-bu-a), and fuet (cold cured meat). 
The most famous holiday in Catalonia is Saint Jordi on 23rd of April. In this day people celebrate love and culture by giving away books and roses. For example, on Saint Jordi Barcelona's streets are filled with books and roses stands. The tradition is for men to gift flowers to women, and women books to men. 
Top cities to visit in Catalonia are Barcelona (capital), Girona, Sitges, Terragona and all (I say all!) La Costa Brava (coast side).
3. Madrid
In Madrid you don't have to worry about knowing any other language. Our first language is Castilian (Spaniard's Spanish), and we have a pretty good level of English.
The architect and writer Fernando Chueca says that being a Madrileño is a lifestyle, more than specific ethnic traits. He describes the personality of Madrileño to be bright, light, warm, and intelligent. In Madrid, you will find enthusiasm for fashion and a sense of pride for being a native of the country's capital. 
Typical dishes to be found in Madrid are cocido madrileño (bean and meat soup), bocadillo de calamares (squid sandwich), tortilla de patata (potato omelette) and croquetas!
The Madrileños know about New Year's celebrations for which they party in Puerta del Sol. Another relevant party is the day of San Isidro. This one is special because he is Madrid's own saint. People celebrate with lemonade and pastries, and women wear a red carnation to symbolize joy.  
Madrid is an autonomous community with different municipalities from which I recommend visiting Alcala de Henares (home to writer Miguel de Cervantes), natural parks in Hoyo de Manzanares, and El Escorial
4. Communtiy of Valencia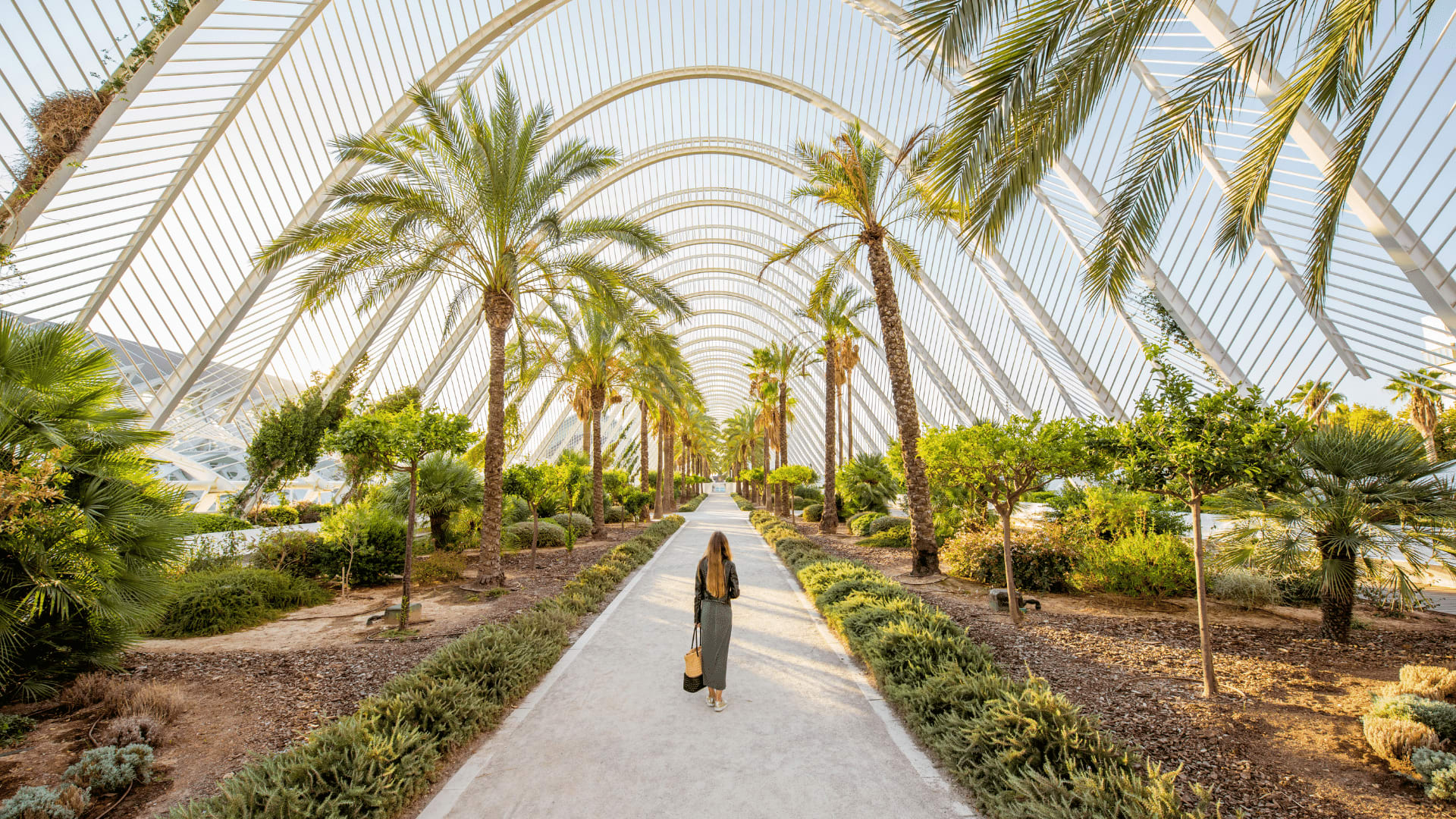 People from Valencia speak Valenciano (similar to Catalan but not the same) and Castillian Spanish. Unlike Catalans, Valencians don't mind if you don't speak their antive language and are very open and willing to switch to Spanish or English.
Anyone can enjoy a good time in Valencia because people are warm. Valencians are open, hospitable, and very zen or laidback. People from Valencia are loud, enjoy parties, and can be a little carefree. 
Typical dishes from Valencia are paella, Arroz negro (black seafood rice), and fartons with horchata. 
People from Valencia are known for celebrating Las Fallas in March, on that day they celebrate Saint Joseph, build giant sculptures and burn them. Another traditions is La Tomatina (literally a tomato fight party). Here you can read more about these two traditions. 
Where should you go? Definitely to Valencia, Alicante, and the complete Costa Blanca (the region's coast side). 
5. Galicia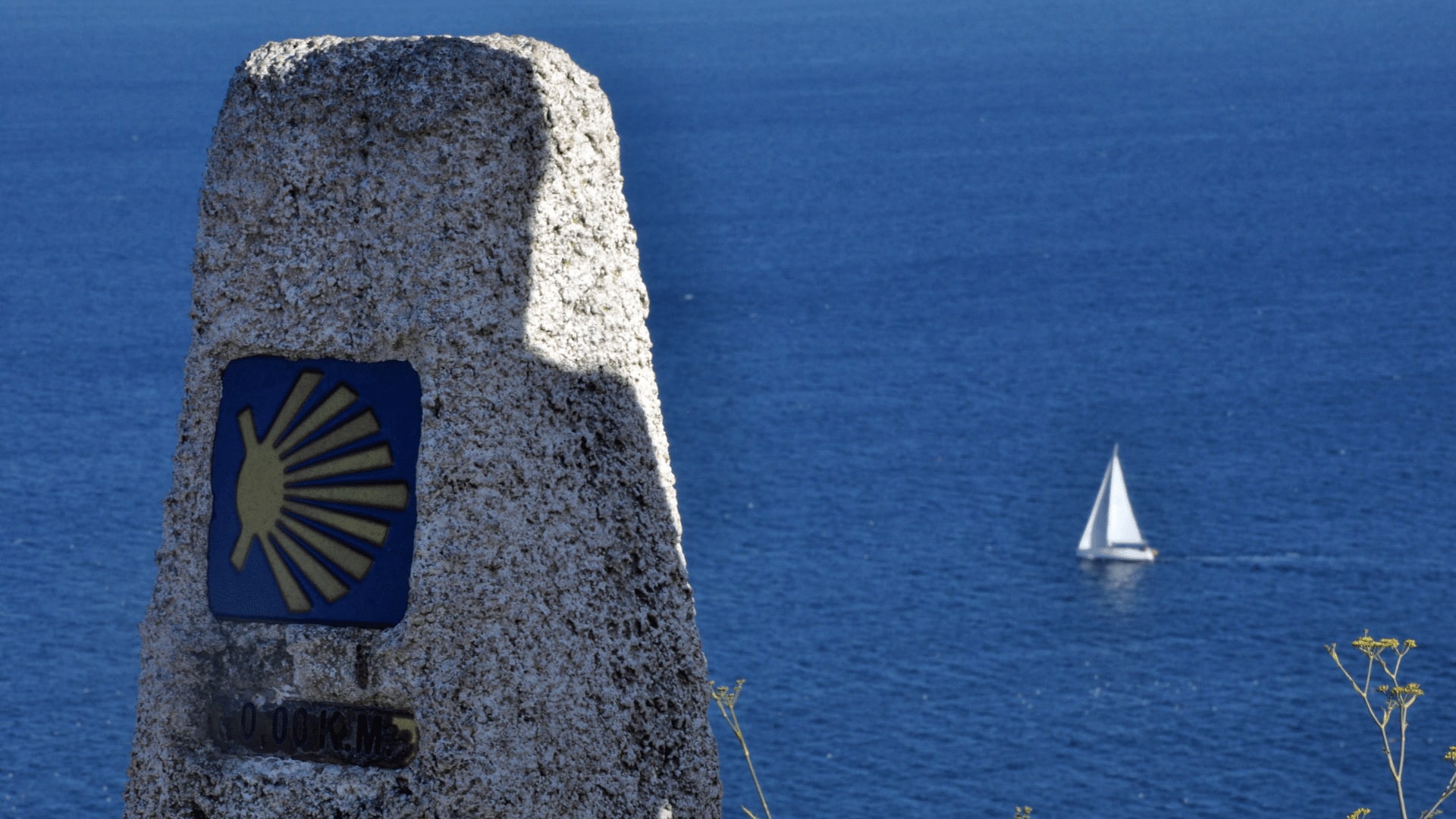 Like French and Catalan, Galician is an evolution of Latin, and almost half of the population speaks the native language. Besides, the Galician people from this region also speak Spanish, so you can visit without fear.  
Unlike Catalans and Mdrileños, Galicians are shy, simple, and humble people. They might seem a bit closed-minded, but they are also very hospitable. Another thing should know about their culture is that they enjoy partying. I know I have said this before, but after all, we are known for our partying lifestyle. 
Galicians have a saying, "fiesta rachada," which means celebrating like there is no tomorrow. 
Typical dishes from here are pulpo a la gallega (their famous grilled octopus), empanada (pig pie), and the appetizer pimientos de padrón (green peppers). 
There are three relevant traditions to highlight. First, they have the Carnival, which is said to be originated by the Celts or the Romans. For the Carnival, Galicians dress up as Peliqueiros characters, a traditions custom for this ancient tradition. The Parties of San Xoán for which they head to the beaches at midnight for fireworks and bonfires. Finally, they have a tradition called A Rapa Das Bestas which means 'Capture of Wildhorses', which is quite controversial but still practiced.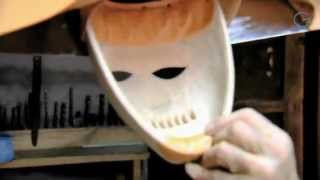 Galicia is filled with beautiful nature, but must-sees are Santiago de Compostela, Vigo, Lugo, and Cabo de Finisterre. 
6. Castilla & León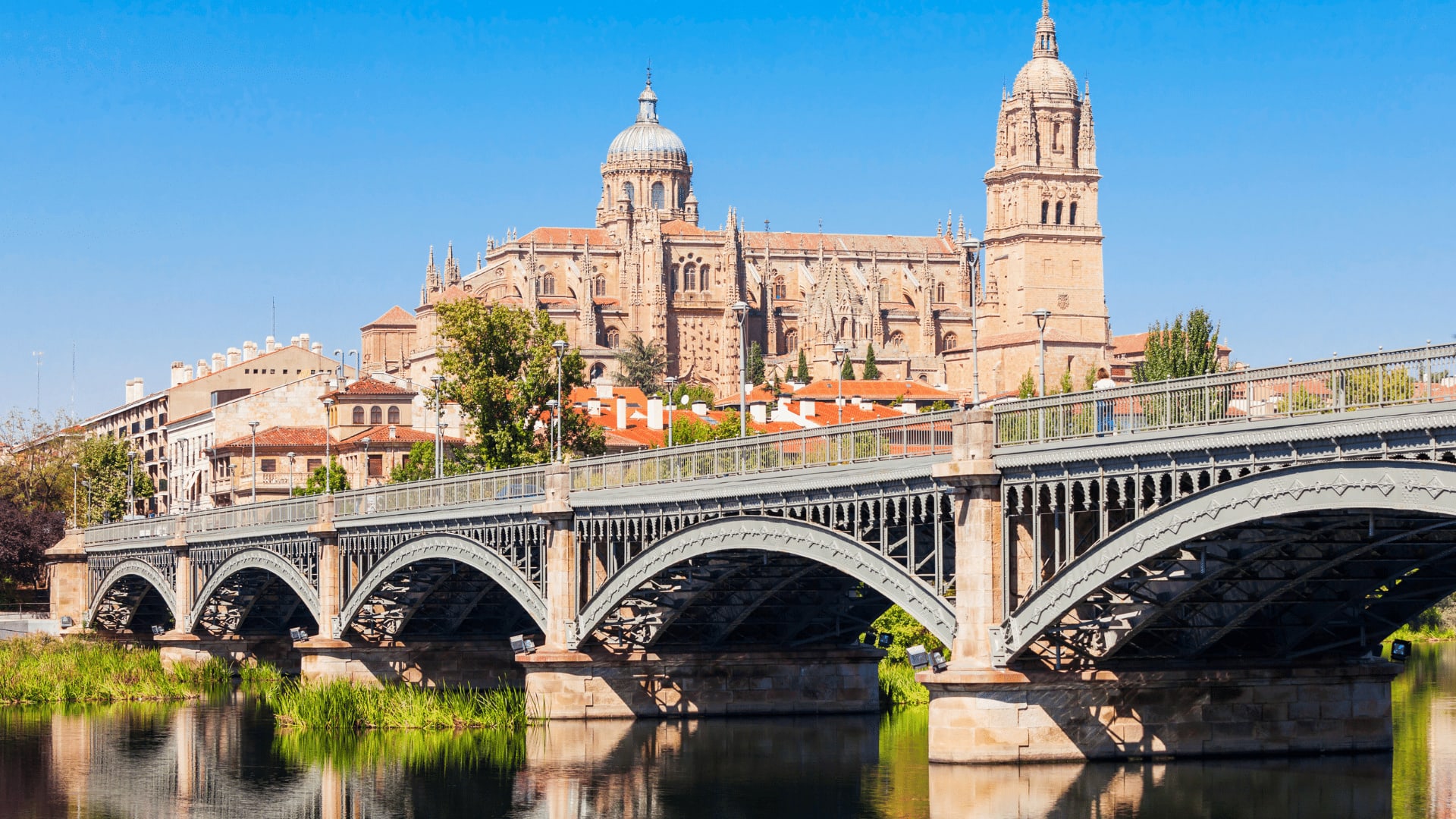 In Castilla & León, leoneses speak Castillian Spanish. 
People from the region are known for being hard workiers, ordered, and serious. 
Traditional dishes form here are the famous cochinillo de Segovia (Segovian Pig), the meat is so tender that they cut it with a plate. Then, torreznos (bacon slices), chuletón de Avila and *morcilla (*blood sausage).
Castilla & Leóneach municipality has its own carnival. For example, In Avila, people celebrate the Cebreros Carnival, which is full of parades, traditional dances (Rondón), and parties with friends and families. In Salamanca, they have the Carnaval del Toro de Cuidad Rodrigo, which is documented as one of the oldest carnivals in this region, with proof that it was present during the reign of the Catholic Kings. 
The best places in Castilla & León are Salamanca, Segovia, Avila, and León.
7. Canary Islands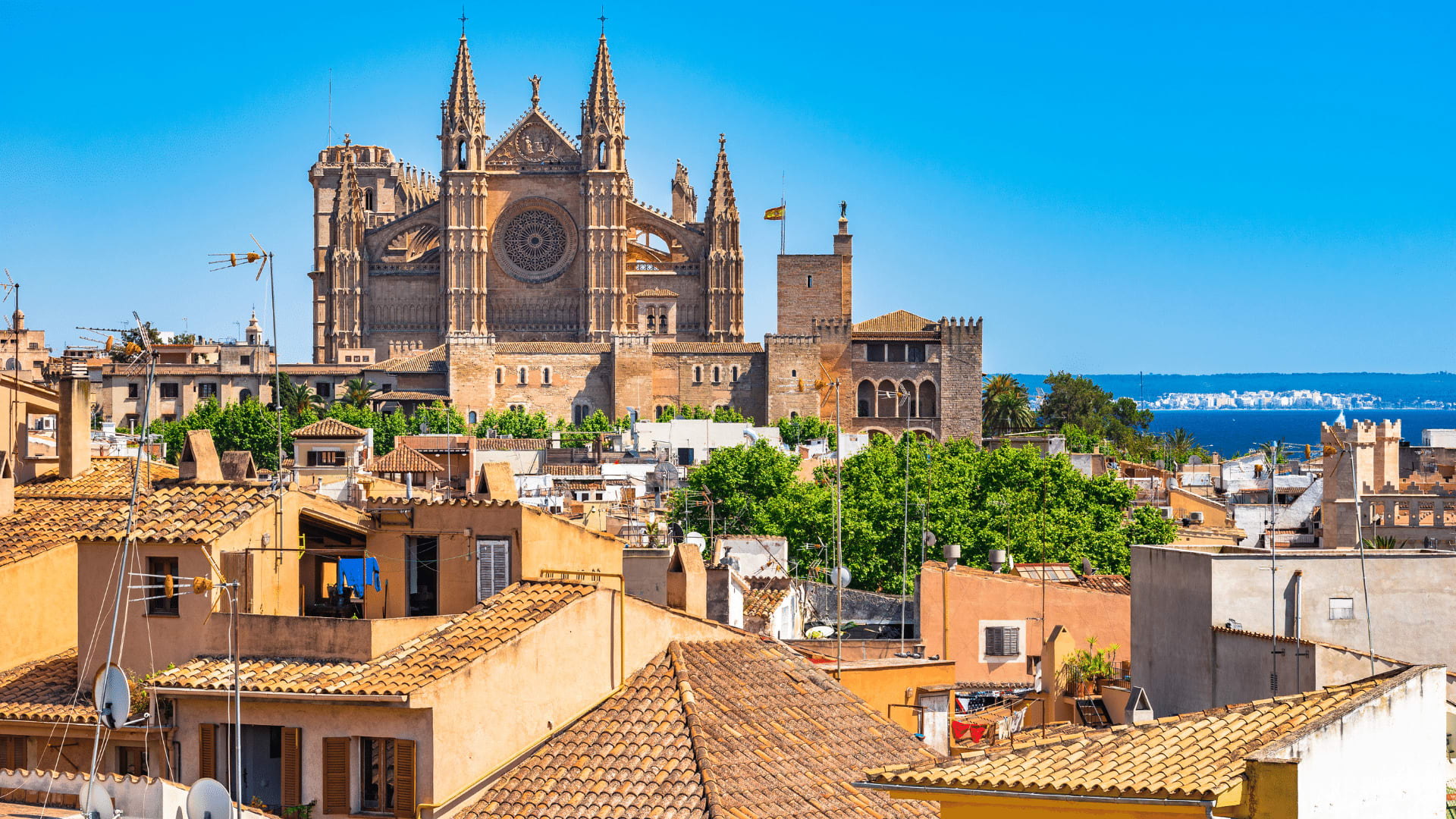 An essential fact about the Canary Islands is that their natives were called Guanches. Before the Castillian conquest in 1496, the Guanches were natives of the island of Tenerife. Historians say they were probably descended from North African tribes known as bereberes. 
In the Canary Islands, people speak Castilian Spanish, and have a good level of English.
Canary Islanders have sweet and joyful personalities. They are known for giving a lot of compliments, don't be surprised if you are called guapo (handsome) or reina (queen) by random people when you visit! Islanders are also very hospitable, open-minded, and carry a relaxed lifestyle. 
Before mentioning the typical dishes, I'll explain what mojo is. This sauce is made of garlic, cumin, vinegar, and olive oil and is used in different dishes. 
Some typical dishes from here are papas con mojo (potatoes with mojo as an appetizer), caldo de millo (corn soup), queso asado con mojo (baked cheese with mojo), and escaldón de gaifo (mashed corn with meat or fish). 
Traditions
Two traditions to highlight from the Canary Islands are el Perro Maldito and Fiesta del Charco de la Aldea. El Perro Maldito or Damned Dog is the name islanders give to the devil. This tradition happens the day before Saint Bartolome's, a is kind of a performance tradition. Islanders believe that before saint's day, the devil is around them, and they sing prayers to ask Bartolome to chain it. 
La Fiesta del Charco de la Aldea is a tradition held on Aldea Island. The tradition originates from ancient fishing techniques and is celebrated on September 11th. During that day, people gather around a literal sea puddle to try and catch fish. History says that people wear old-fashioned clothes because, during the 19th century, a bishop commanded they perform that ritual dressed to avoid indecency. 
Top places
The top places to visit in the archipelago are Tenerife, Lanzarote, Fuerteventura, and la Palma. 
8. Basque Country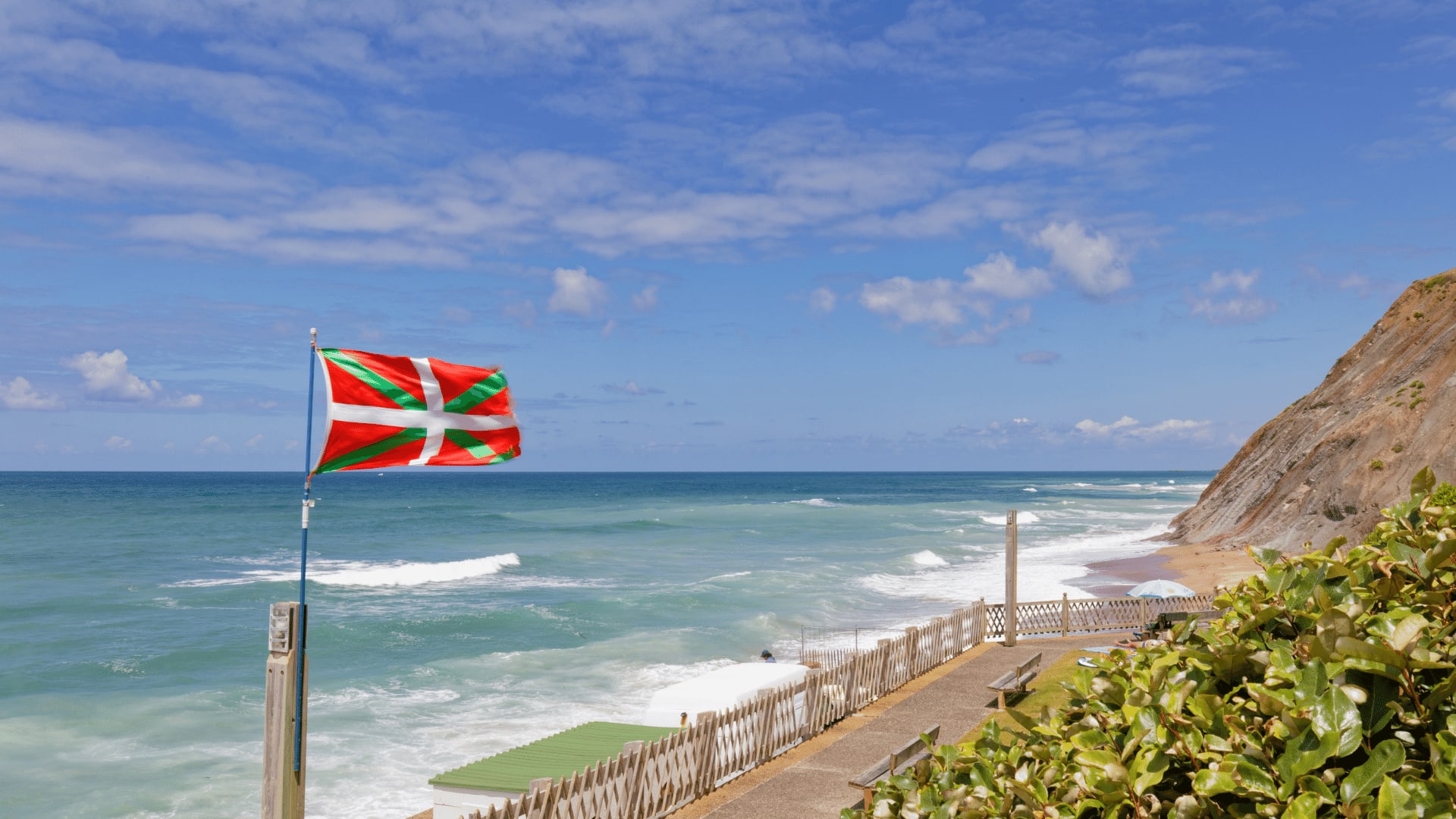 Did you know that the Basque Country has more than 200.000 years of history? That's why they are so different from the rest of Spain. This culture was born thousand of years ago and survived until now. It existed even before the Roman Empire got to the peninsula!
Kaixo! Sound familiar? No? Okay…we have come a long way since we began this post. In the Basque Country, people speak Euskera (Basque) and Castillian Spanish. Unlike Catalonia, in this region, less than half of its population says and understands Basque. 
People from the Basque Country are sober, peaceful, and straightforward. If you ever want to win a Basque's trust, you'll have to go through his cuadrilla (groups of friends). 
Pintxos! The Basque Country has one of the most delicious pintxos in Spain. Some typical dishes include mirmitako (fish and potato soup), a meal for seamen, merluza in salsa verde (hake in green sauce), basque cake (cream pastry filled with jam), and bacalao pil pil (col in olive oil). 
In Spain, the Basques are known for folk dances like the Fandango (video below), Aurresko, and Mutxikos. And for being passionate about their carnivals. The most famous one is the Zalduondo Carnival.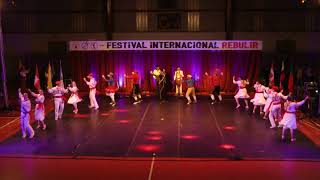 I am being serious when I say you should visit all of the villages in the Basque Country, but the top ones are Donostia- San Sebastian, Hondarribia, Zaraitz and Bilbao. 
9. Castilla- La Mancha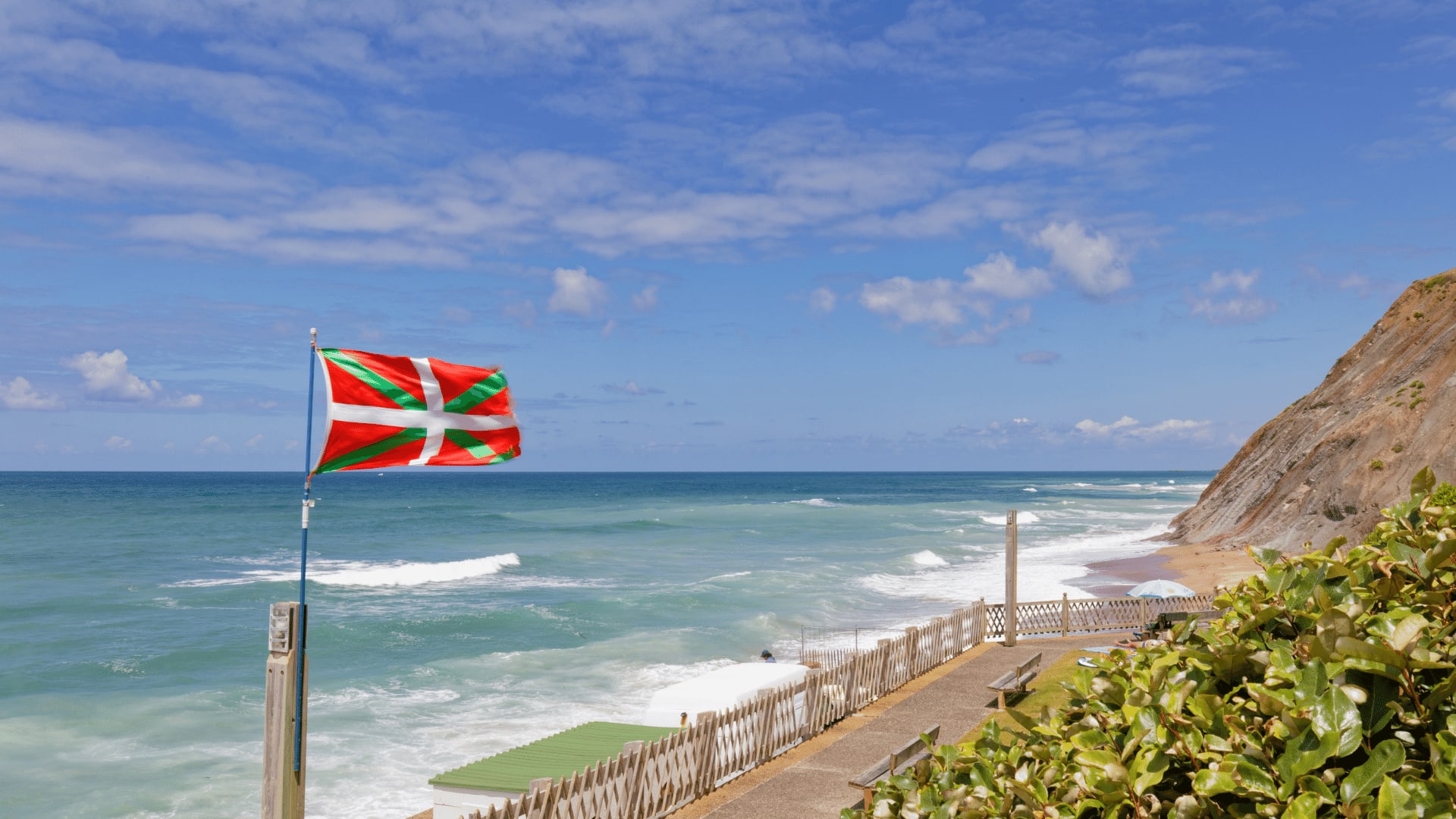 Castilla- La Mancha and Castilla- León are super close to Madrid, so their culture is pretty similar. The first langiag eof this people is Castilian Spanish and they usually talk little English.
People form Castilla- La Mancha are also pretty simple and hospitable. Most of them don't really like or enjoy Madrid because its a loud and crazy city.
Traditional food from Castilla- La Mancha is (ouf course) Manchego Cheese! Yes, there is where this delicios cheese comes from. Beside that, they have migas manchegas (bread crumbs with cold cuts), gazpacho and garlic sooup.
Famous tradition from Castilla- La Mancha are the *Tamboradas de Hellin & Tobain (*drums parade) that are performed during Holy Week. The Chritsmas Carnival of Alcazar de San Juan celebrated a day before the lottery draw (21sth December) until Spanish Fool's Day (28th December).
The best places to visit in Castilla- La Mancha are Toledo, Guadalajara, Albacete and Ciudad Real.
10. Murcia
Just like people from Andalusia, murcianos speak Castilian Spanish but with a bit less thick accent. Their way of speaking is characterized by having open vocals and eliminating the -s from certain words.
Murcianos are know for being proud fo their community. They have a strong and impulsive character, but they are aslo very social and happy.
Traditional dishes from Murcia are:
Michirones (broad beans with meat).
Caldero de mar (rice cooked in fish broth).
Zarangollo (scrambled eggs with zucchini).
Traditions
There are two traditions I'll mention from Murcia:
Fiesta de Moros & Cristianos commemorates the city's foundation, or Moorish and Christians Party tradition. It is a mix of historical events as it was the foundations of Murcia by the Arabs and the reconquest by King Alfonso X.
El Bando de la Huerta is celebrated after the first week of Holy Week. People dress in traditional costumes, enjoy parades, and perform dances.
Top places
The most recommended places to visit in Murcia are Murcia (obviously), Cartagena, La Manga, and Costa Caladia (the region's warm coast).
11. Aragon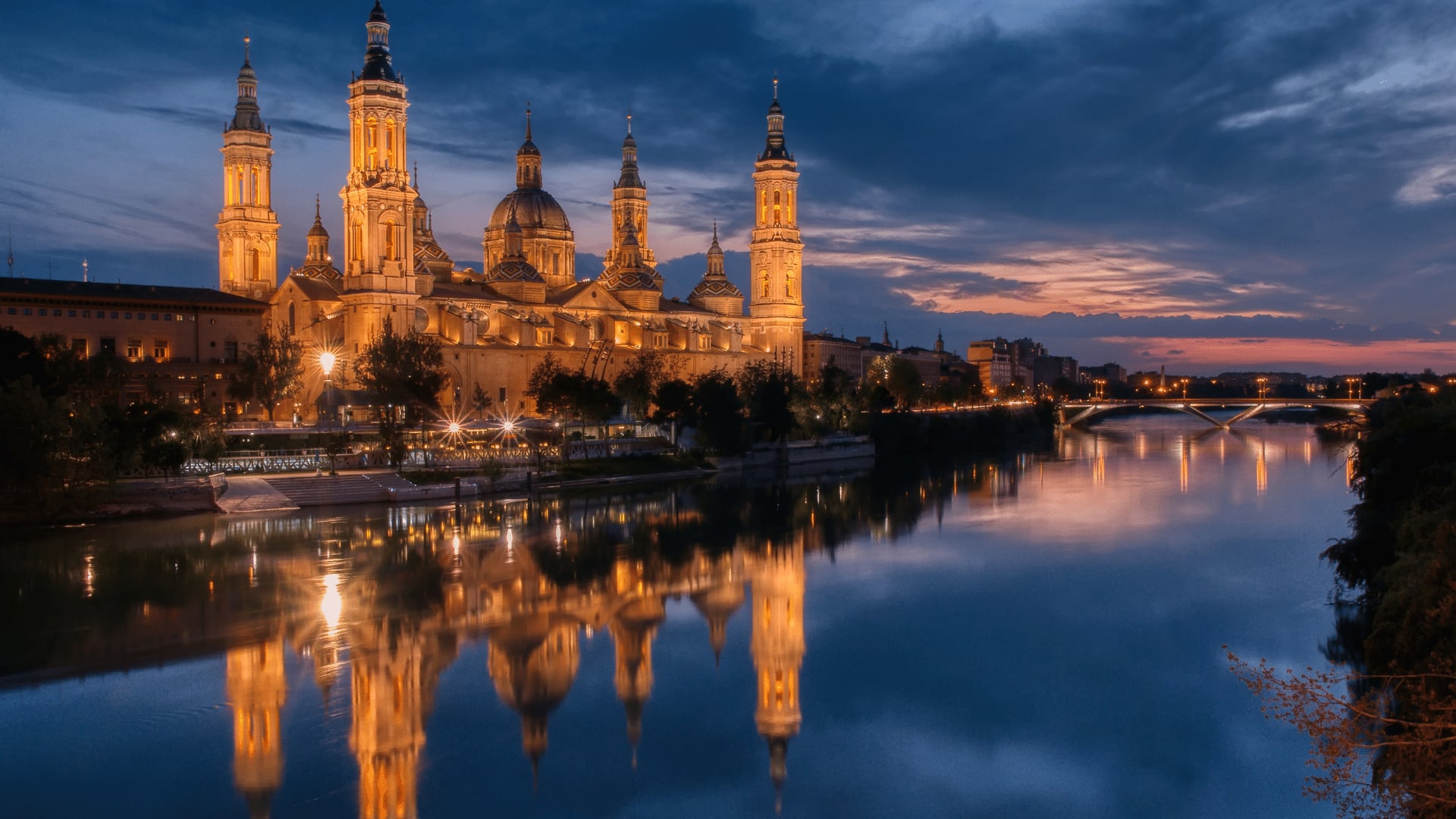 Just like the rest, the official language of Aragon is Castilian Spanish. But, Aragon is part of the autonomous regions with its own language, Aranese. UNESCO considers it a language in danger of extinction.
Personality

People from Aragon are decisive, temperamental, and also very noble.

Food
Some typical dishes from Aragon are huevos al salmorrejo (eggs with vegetables), bacalao ajoarriero (garlic cod), and trenza de Almúdevar (braided bread).
The most famous tradition in Aragon is the Day of Virgen del Pilar. On October 12th, people in Zaragoza celebrate the appearance of the Virgin in the city.
The best places to visit in Aragon are Zaragoza, Huesca and Teruel.
12. Balearic Islands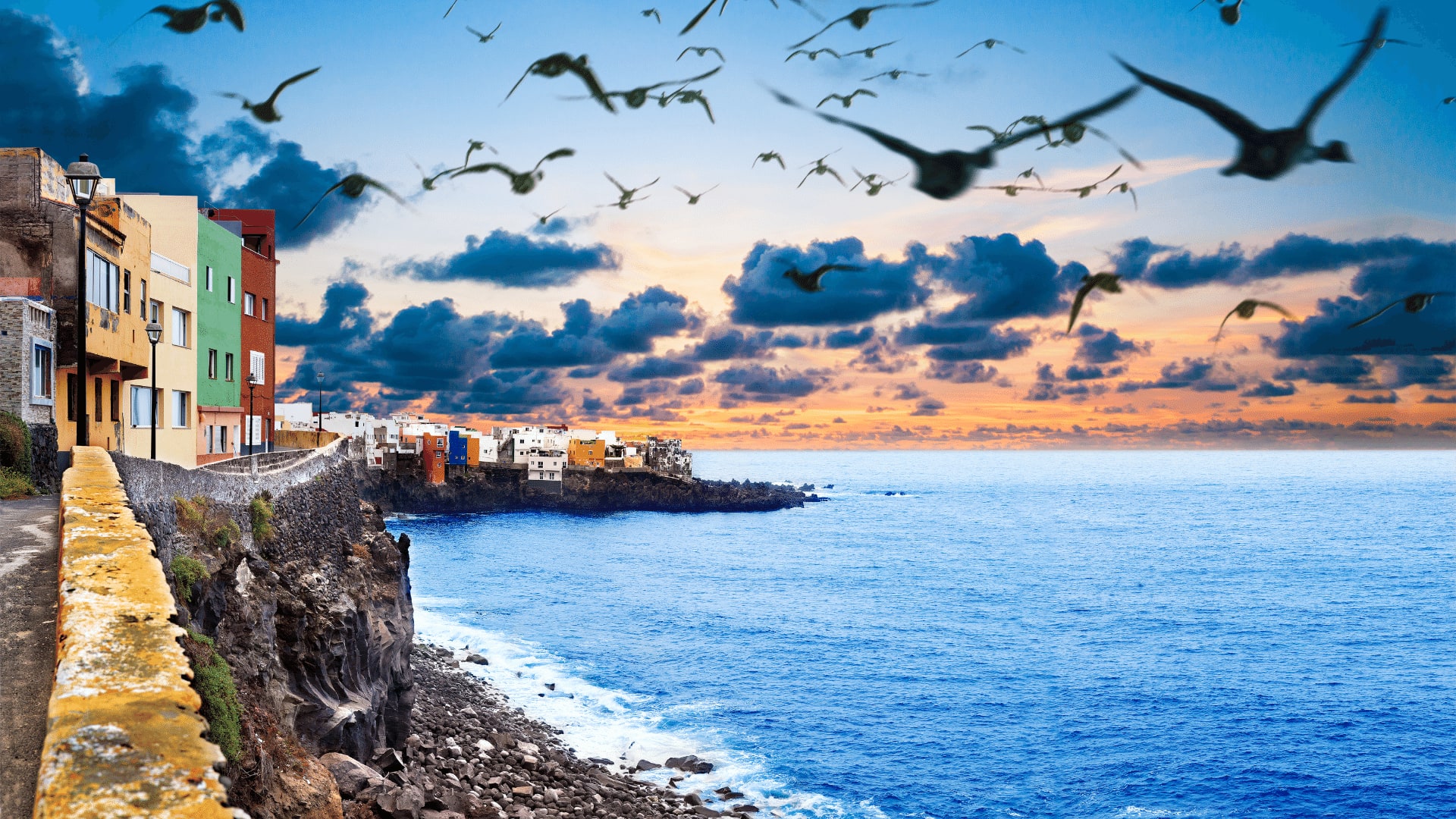 The Balearic Islands have two official languages, Catalan and Castilian Spanish. But, they prefer to replace the name Catalan by "mallorquin" or "menorquin".
Sadly I don't have a lot of information about people from the Balearic Islands, but I bet their beautiful location allows them to be laid-back and happy. Also, I would say they are open-minded and hospitable as their islands are a hotspot for thousands of people every year.
Traditional dishes from this archipielago are frito mallorquin (lamb and potatos), bullit de peix (fish stew)and caldereta de langosta (lobster).
Traditions from the archipelago are:
Canto de Sibila is a Medieval liturgical performance sung on Christmas. UNESCO named this tradition World Heritage, as it has been performed in the islands since the 10th century. 
Batalla de Moros y Cristianos or the Battle between Moors and Christians. In this tradition, people celebrate the entrance of the Moors to the island of Mallorca. In the parades, you can see people disguised in Moorish outfits. 
The places that I am about to mention are probably in your top wish list. In the Balearic Islands you should visit Mallorca, Formentera, Minorca, Ibiza and Palma.
13. Extremadura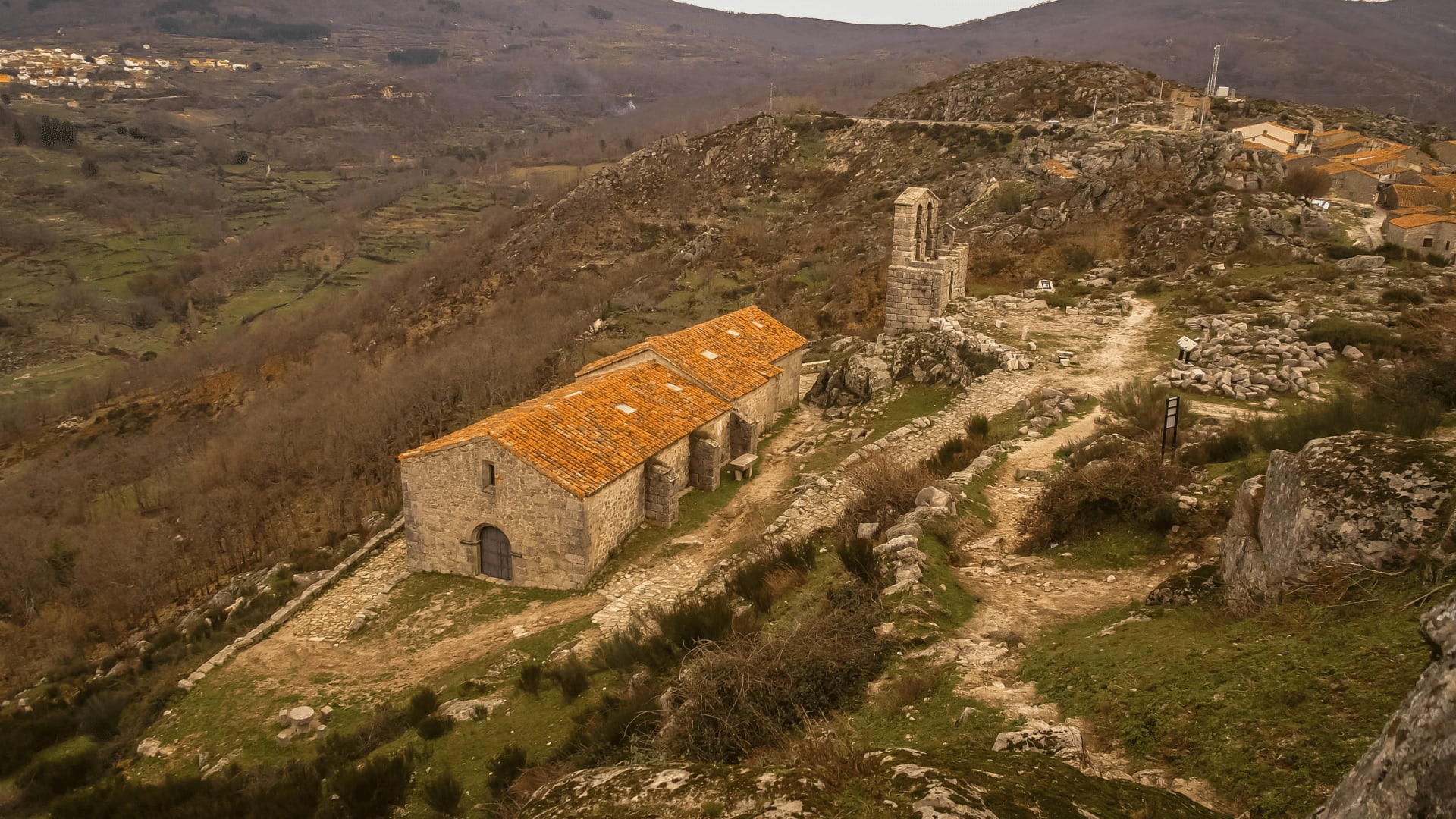 Language

In Extremadura people speak Castilian Spanish, but some people speak Galician.

Personality

The extremeños are honest, reserved, open-minded and hospitable. Turists don't usually visit that part of Spain, but if they do they will find simple people willing to receive them.

Food

Typical dishes from this autonomous community are migas extremeñas (bread crumbs with vegetables and olive oil); chanfaina extremeña (guts of a lamb), and cojondongo (fresh soup of garlic, bread, tomato, peppers, an onion).

Traditions

One of their most interesting traditions in Extremadura is Los Empalaos. It is held during Holy Week and people who participate make a barefoot procession as an offering to God.

Top places
Must-see places in Extremadura are Cáceres, Mérida and Badajoz. Mérida is home to ancient structures like a Roman Theater.
14. Asturias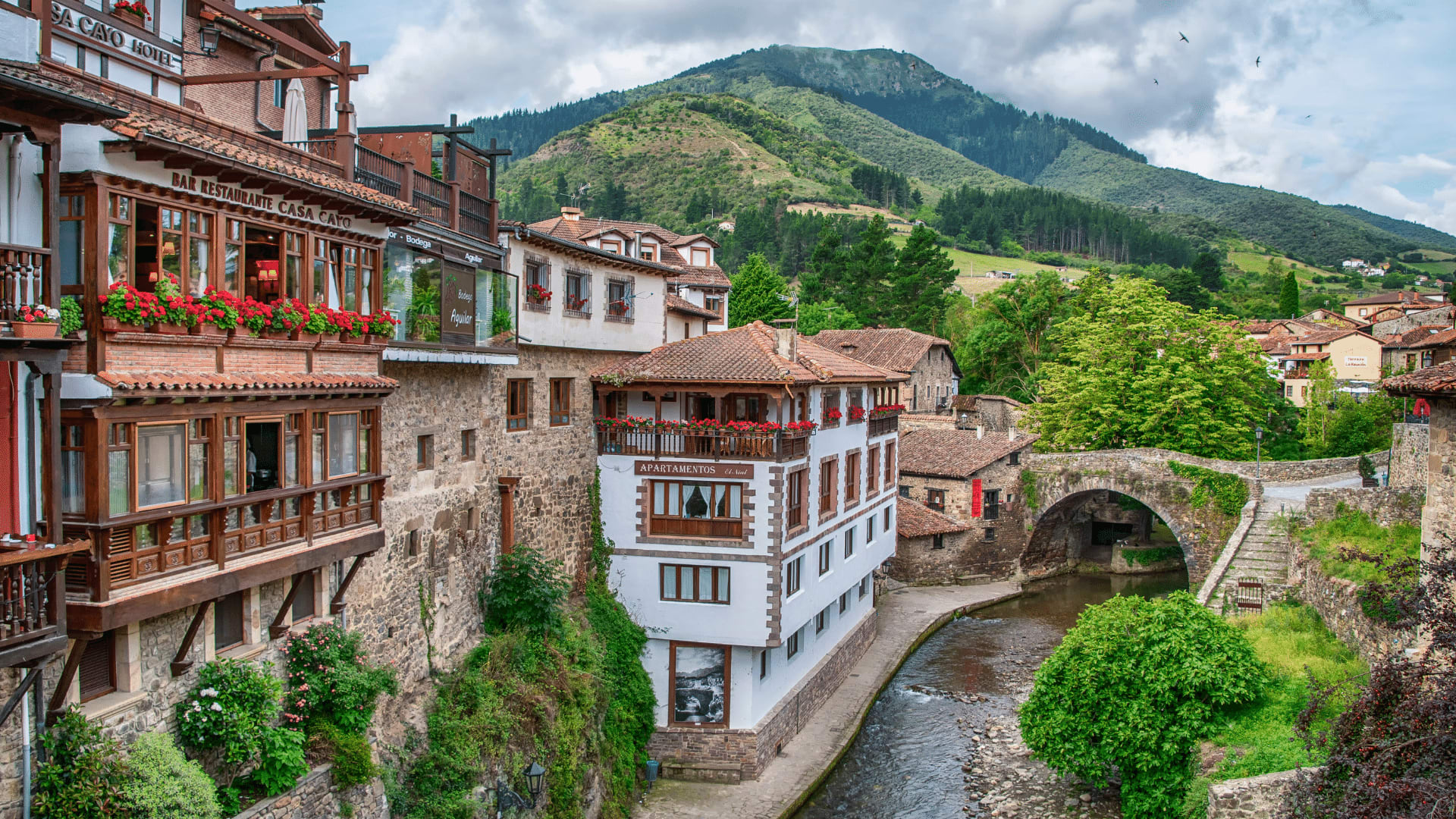 Language

The official language in Asturias is Castilian Spanish, but they have their own dialect. Known as bable or Asturian is another variation of Latin not commonly spoken in the region.

Personality

Asturians are known for their flirty personality and firm, straightforward character. It's very common to find one that is mad about nature.

Food

Some traditional foods from Asturias are fabada (beans with meat), their variety of cheese such as cabrales and vidiago, and (of course!!!) their sidra (cider).

Traditions

Important traditions from Asturias are their cider festivals to honor the beverage, and the Descenso Internacional del Sella a sporting event where people canoe down the Sella River

Top places

Beautiful places in this part of Spain are Oviedo, Gijón and Luarca.
15. Navarra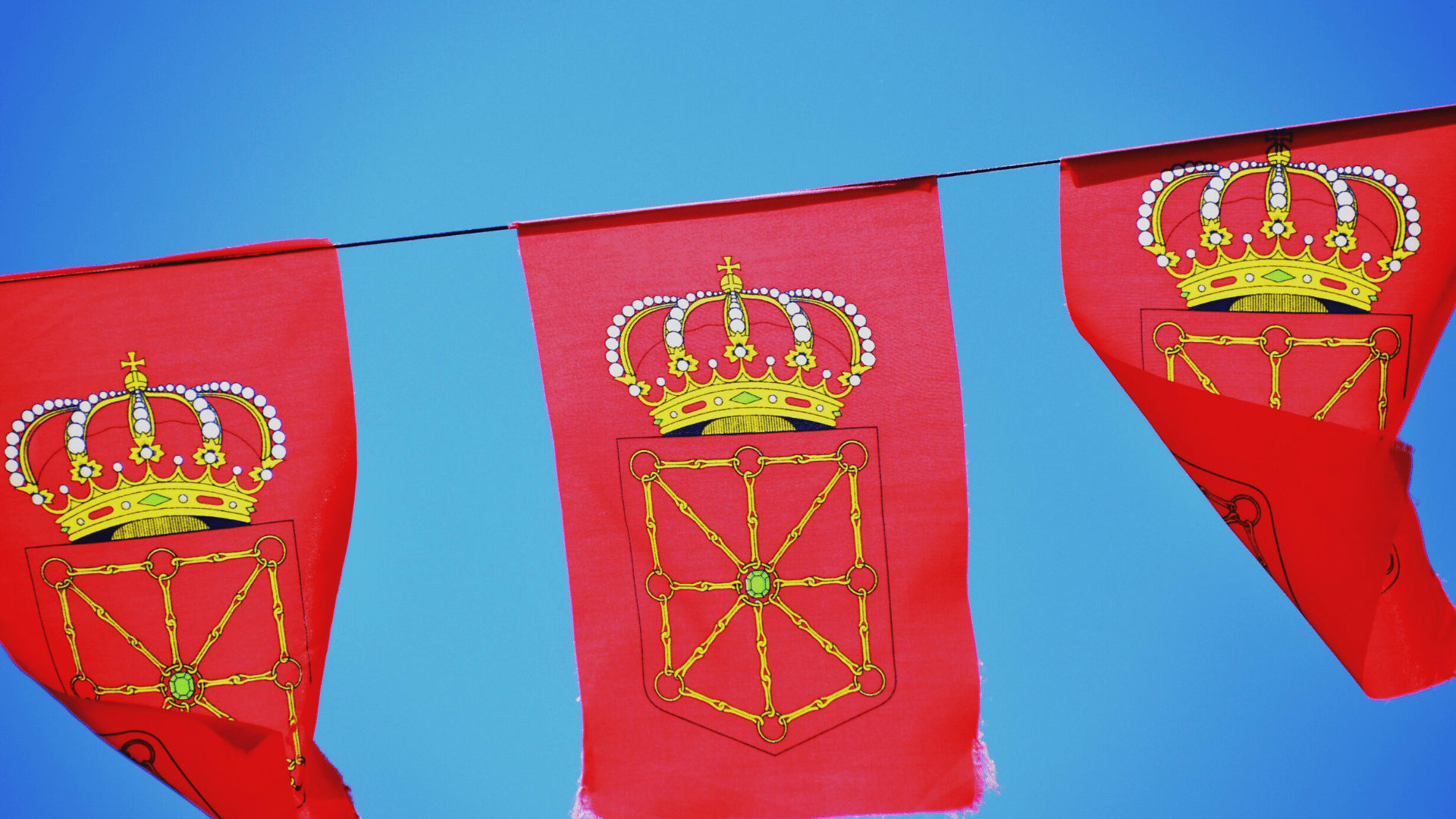 Language

The official language in Navarra is Castilian Spanish, and a very small percentage of people speak a little of Basque.

Personality

Navarros are known for being proud, stubborn, and straightforward. But they are also very noble, hospitable, and love big parties.

Food

Some traditional food from Navarra is their famous white asparagus (delicious and expensive). Another known delicacy is their chistorra (fast-cured sausage) and of course, pintxos. In Pamplona, they have a designated day to go out for pintxos. This happens every Thursday of the year, and it's called Juevintxos.

Traditions

From Navarra, I must stand out three traditions: San Fermin, La Javierada, and Olentzero.

San Fermin is the most popular celebration in Navarra. It is hosted in the city of Pamplona from July 6 until the 14th. This tradition is mainly known for its bull running and 7 days of endless partying.

La Javierada is a religious tradition held in March. During that day, people from different cities in Navarra gather in groups to pilgrim to Javier's Castle in honor of Navarra's Patron Saint.

Olentzero is the Santa Claus of Navarra and the Basque Country. It's a mythical character passed down throguh oral storytelling. This story says that he was a coal merchant that announced the news of Christmas Eve and brought presents to children.

Top places
Four must-see places in Navarra are Pamplona, Olite, Tudela and Arguedas. The last two are home to beautiful natural parks like Bardenas Reales.
16. Cantabria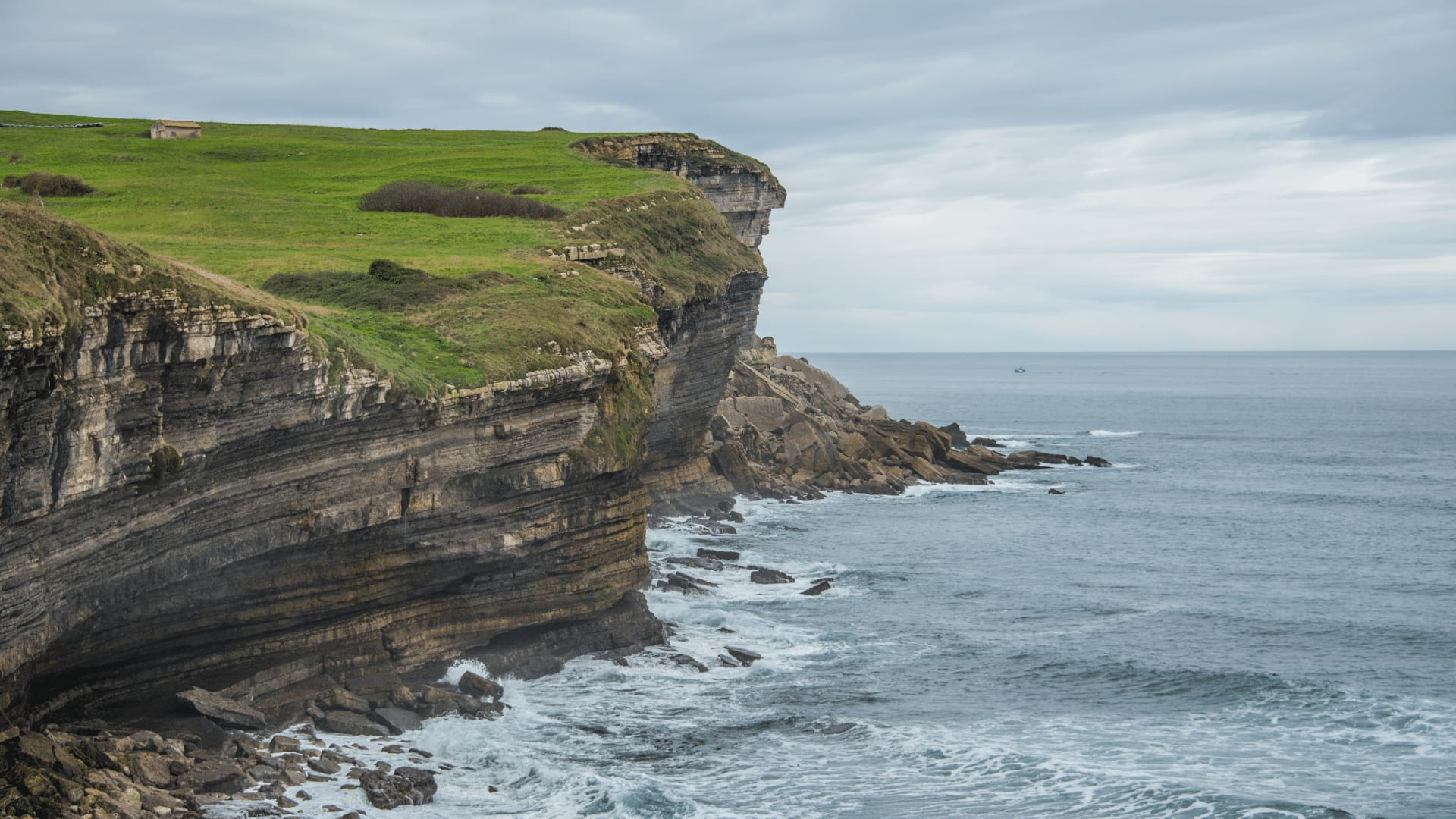 Language

In Cantabria the official language is Castilian Spanish.

Personality

Cántabros have quite a reputation. They are known for their sarcastic humor, for being serious, close-minded and reserved. Still, that should never stop you from visiting its beautiful cities.

Food

The products we all love from Cantabria are their anchovies in olive oil, their cheeses, and of course, rabas which are fried squid.

Traditions

When it comes to traditions in Cantabria, I believe the Battle of Flowers is most iconic. The Batalla de Flores de Loredo or Flower Battle is celebrated in August to say goodbye to summer. The tradition consists of building sculptures of flowers and making a parade.

Top places

Cantabria might be small but it is home to beautiful villages and beaches. From all of them, I think the most stunning are Santander, Comillas which was one of Gaudi's secret refuges and Santillana del Mar.
17. La Rioja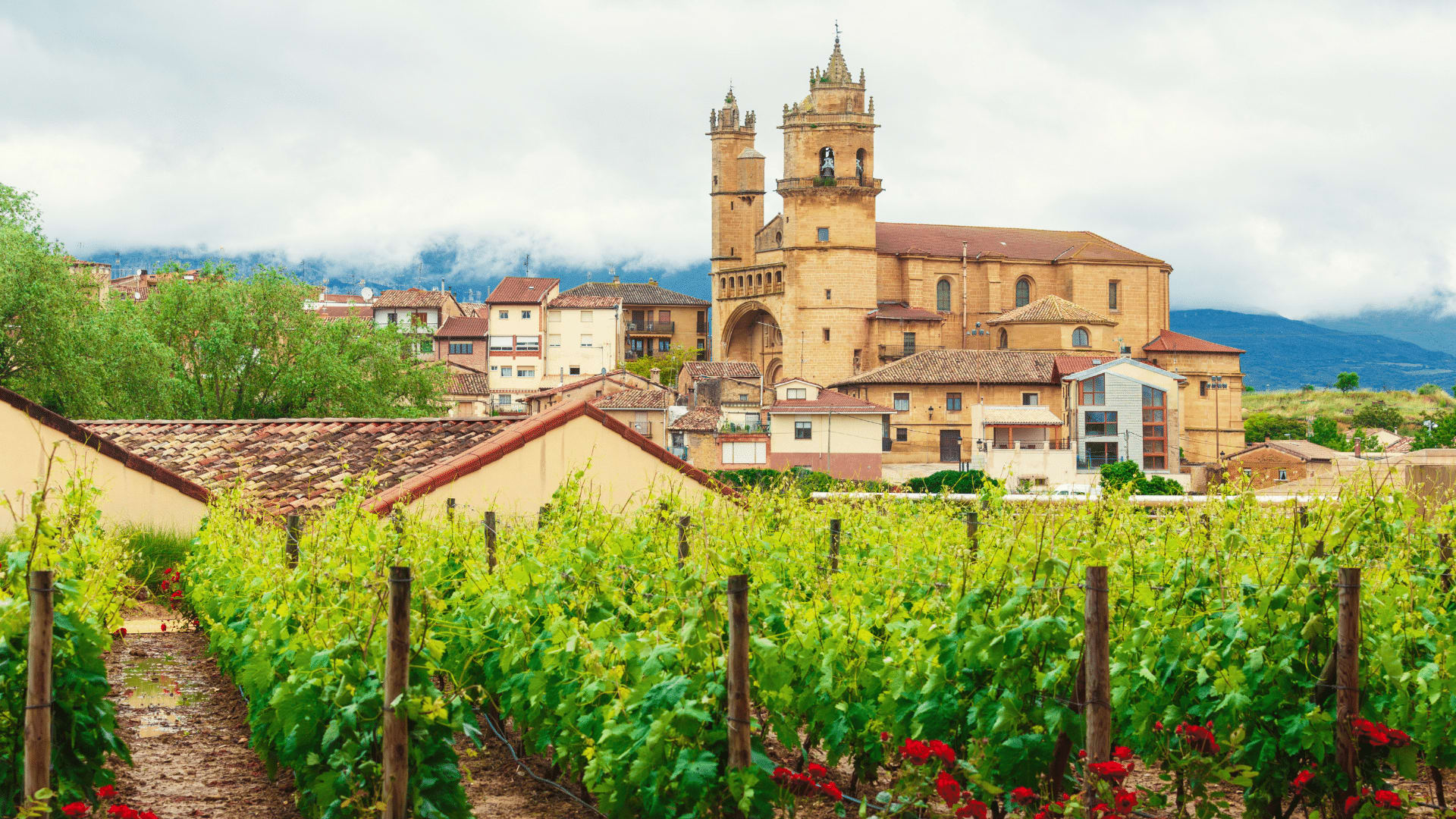 Language

The official language of La Rioja is Castilain Spanish, and their special trait comes from their singing accent.

Personality

People from La Rioja have kind and attentive personalities. They can make everybody feel welcome when they visit the community. They are also very loud and have a lively-party spirit.

Food

Typical products from La Rioja are wine (their best product of all time), the menestra de verduras (vegetable stew) and torrijas (the Spanish version of French toast).

Traditions

Can you guess what is the most famous tradition in La Rioja? No?? Well…as you might expect it for the day of Saint Peter on June 29th people from La Rioja get together to for the Haro Wine Festival where they experience THE Wine Battle.
Another tradition that they hold each year is the Jornadas Medievales de Briones. People from Briones recreate the lifestyle of a medieval town for an entire weekend.
La Rioja also has its own traditional dance called Danza de Los Zancos (video below), in which young men accompany the procession of the image of Mary Magdaleine.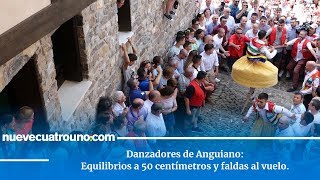 Besides visiting all the wine cellars possible in La Rioja, I would recommend the municipalities of Logroño, Arnedo, and Brinñas.
Okay everyone! That was a looooog ride. Now you know that there are 17 different cultures in Spain that belong to our 17 regions. Here are the most common cultural shocks that foreigners perceive while in Spain.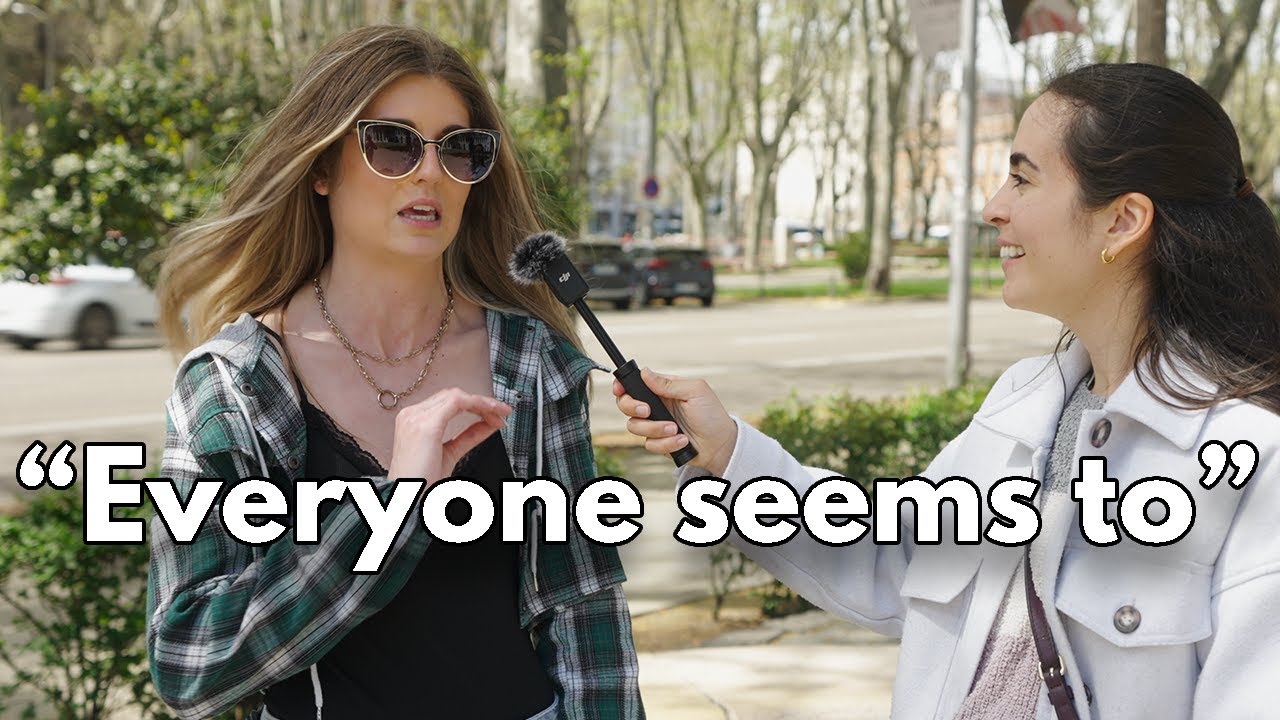 After all this, you have all the information you need for a future trip. The only thing you have to do is decide where. We have enough places and cultures for you to visit us for years. I hope you enjoyed this post. See you soon!