Is Spain a socialist country? In the Middle of 2 Political Systems
January 24, 2023
Updated:

March 29, 2023
Published: January 24, 2023
What is the first thing you do when you want to visit a country? Besides checking the prices of the plane and hotels, of course.
Well, if you are planning to study or move to Spain, you have to keep up with their political context. Is Spain liberal, is it authoritarian, or is it socialist?
After reading this article, you will have a bigger picture of Spain's political system, which sometimes could be confusing.
So, pay close attention! I read several official websites and papers to answer the question, 'is Spain a socialist country'? Let's find out!Is Spain a socialist country? 
Spain's political system is a constitutional monarchy, which means that the monarch exercises its authority within the boundaries and limits of the constitution and is not left alone in its decision-making. 
A constitutional monarchy means that the king or queen, in this case, Felipe VI has a degree of authority, but the country holds democratic elections. 
Spain's current prime minister is the leader of the political party PSEO or Spanish Socialist Worker's Party, and their social-democratic ideology is ruling the country. 
However, Spain's political situation is more complex than we expect. To have a clear vision of how the country's politics work, we will look at what an independent organization, such as the World Population Review, says about Spain. 
Socialism According to the World Population Review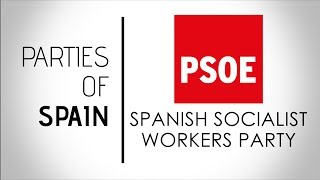 The best way to determine if Spain is a socialist country is by defining the spectrum of socialism itself. To do that, in this article, we will hold on to the definitions of the World Population Review.
The WPR is an independent organization that shares current population data and creates projections. I am using this platform as a reference because, after thorough research, they have been the only ones to offer clear definitions and data on the matter. 
So, let us first define socialism:
"It is a political and economic theory that seeks to close the gap between a nation's rich and poor by ensuring that the means of production, distribution, and exchange of goods and services are publicly owned, not privately owned, so that the profits are shared by all, not hoarded by a few rich owners." - World Population Review.
In real life, applying socialism can be more complicated, and governments are either inclined towards democratic socialism or a more conservative type of philosophy.  
To consider a country as 'purely' socialist, it must declare itself as so or have socialist references in its constitutions. From the last group, there is a list of nine states:
Bangladesh (The People's Republic of Bangladesh)
Eritrea (State of Eritrea)
Guyana (Co-operative Republic of Guyana)
India (Republic of India)
Nepal (Federal Democratic Republic of Nepal)
Nicaragua (Republic of Nicaragua)
Portugal (Portuguese Republic)
Sri Lanka (Democratic Socialist Republic of Sri Lanka)
Tanzania (United Republic of Tanzania).
As you can see, Spain is not on the list. However, remember that I mentioned that the leader of the socialist working party governs the Spanish? 
Well, the WPR also has a list of nations that are ruled by socialist parties. This means that although the following countries have moved towards democratic or capitalist systems and have no reference to socialism in their constitutions, the ruling parties operate under socialist ideologies. 
The nations are:
Algeria
Angola
Argentina
Bangladesh
Barbados
Bolivia
Republic of the Congo
Djibouti
Guinea-Bissau
Guyana
Mauritius
Mexico
Moldova
Mozambique
Namibia
Nepal
Nicaragua
Peru
Portugal
Saint Vincent and the Grenadines
South Africa
Sri Lanka
Syria
Tanzania
Venezuela
Zambia
Zimbabwe.
As you noticed, Spain is not here either! And we can ask ourselves again, is Spain a socialist country?
Spain is a parliamentary monarchy with a mixed economy system. over the years, Spain has successfully incorporated socialist policies and ideals to improve society. The latter is reflected in services such as public healthcare and public education. In the Democracy Index, Spain is categorized as a 'flawed democracy' with a score of 7.94 (Eurotopics, 2022).
Even though I might sound negative to e called 'a flawed democracy', Spain is in position 24th of more than a hundred. Spain is in the middle of two political systems, taking a few different philosophies to rule the country.
Who was Spain's first socialist leader?
Pablo Iglesias Posse
Pablo Iglesias Posse was the founder of PSEO (Partido Socialista Obrero de España) in 1879, and seven years later, he founded the General Worker's Union in the country. 
Inglesias is considered the father of Spanish Socialism; he never ruled as president or prime minister, but Pablo served as a member of Madrid's Municipality Council. 
Felipe González Márquez
Felipe González Márquez was the first member of the PSEO to become Spain's prime minister. González ruled from 192 to 1996, and his government achieved international connections for the country. Felipe was the third democratic leader after Franco, and he consolidated Spain's democracy, achieved economic growth, and brought Spain into the European Economic Community (EEC; succeeded by the European Union).
What are Spanish socialists parties?
Spain has a multiparty system, but in the last years, mainly two parties have dominated the government, the PSEO and PP (Partido Popular). There is also a constant fight between the left and the right wing in Spain.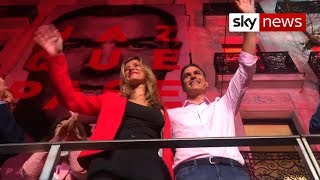 Parties that can be related to Socialism are the democratic socialists and left-wing parties. We have already mentioned the PSEO, but some others in the country are Podemos, Sobiranistes (Catalonia), Coalició Compromís (Valencia), Galician Nationalist Bloc (Galicia), Chunta Aragonesista (Aragon), Més per Mallorca (Mallorca/Majorca), Socialist Party of Majorca (Mallorca/Majorca).
What are Spanish public services? 
Civio is a platform that recollects all the information published by the Ministry of Finance and Public Administration to give precise data to each citizen.
An evident aspect of Spain's practice of socialist ideas and policies is the use of taxes to ensure no gap between the services available to the higher and lower classes. 
The government currently spends on many services for everyone; these are:
Benefits for the unemployed and employment promotion
Security
Social services
Education (primary, elementary, and higher level)
Healthcare
Transport subsidies
Justice
Culture
These are only a few services the government invests in so everyone has equal access to needs that improve daily life. 
---
As you can see, Spain is in the middle of two political systems, or even more than one. Remember that Spain is a constitutional monarchy whose government and style of rule combine democracy with socialist ideas and policies and carry out a mixed capitalist economy. 
If you are interested in knowing more about Spain's politics, check the following articles:
Is Spain a liberal country? An Easy Way into Politics

Is Spain a Powerful Country? 10 Reasons why it is and isn't

How Authoritarian is Spain? Freedom Index, Democracy & Corruption