La Liga vs Serie A: Which one is better? 9 Key Metrics
January 30, 2023
Updated:

April 14, 2023
Published: January 30, 2023
We're all biased, after all.
Saying that one team is better than the other seems like a never-ending debate.
The Spanish league has never failed to give high-class football to fans, which is one reason Spanish football is one of the strongest in the world.
And the Italian top division is not left behind! (not that much) since it was once the model of European football, masters like Diego Maradona, Roberto Baggio, and Maldini were the faces of the league.
In this article, 9 key metrics will determine the best team between these two great rivals: LaLiga and Serie A.
After reading it, you will have the necessary arguments to defend your favorite team. And most importantly, in which aspects you should refrain from the debate and say:
"Well, but this is the team I like." —Which is also valid.
PS: There's a video at the end showing how passionate Spanish people can be when it comes to football!
If you still need some explanation of what La Liga is, here's an introductory article that might be helpful:
What is LaLiga for Dummies: League Rules, Teams, Players, etc
But, things as they are. There is only one winner here, and we will see that shortly.
Let the match begin!
Compared Revenue Between LaLiga and Serie A
Serie A accumulated €308 million ($333.5 million) in revenues last year, experiencing a slight 7% decrease compared to 2021. According to Forbes. While Ligue 1 generated an estimated revenue of 1.6 billion euros in the 2021/22 season. According to Statista.
Conclusion: La Liga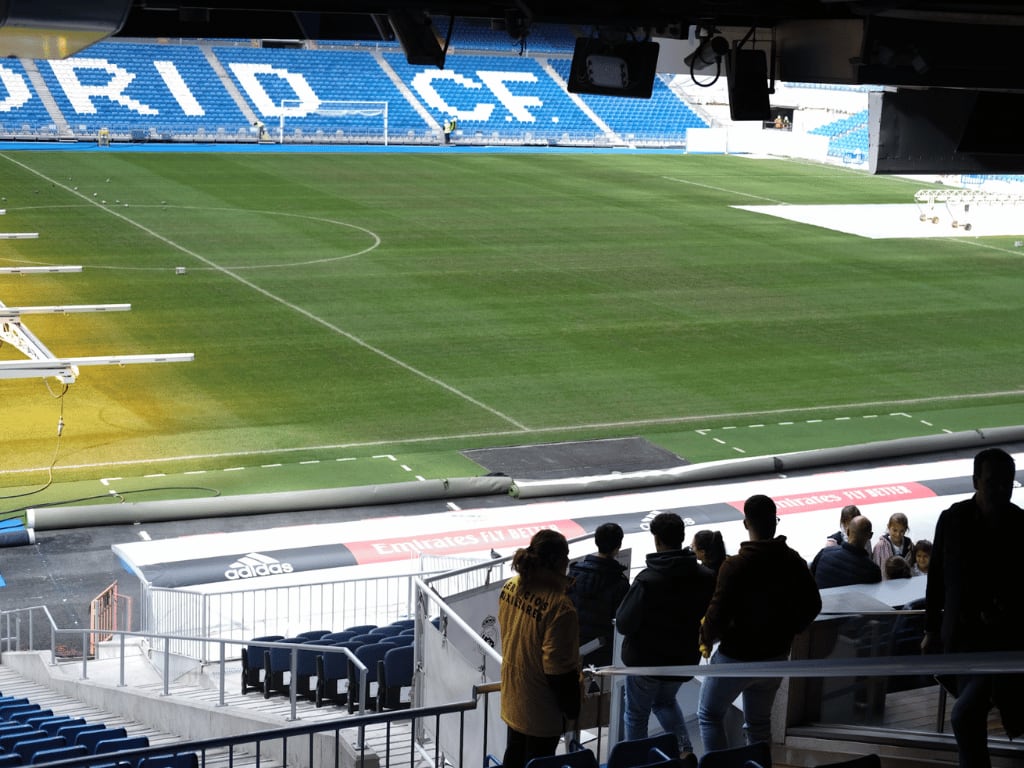 Average Match Attendance Between LaLiga and Serie A
As for season 2022/23, Serie A had an average Attendance Per Game of 29,701 individuals and a Combined Attendance of 831,630 across 199 matches, whereas the average attendance per match in the 2022/23 La Liga season was around 28,978 spectators. 
Conclusion: La Liga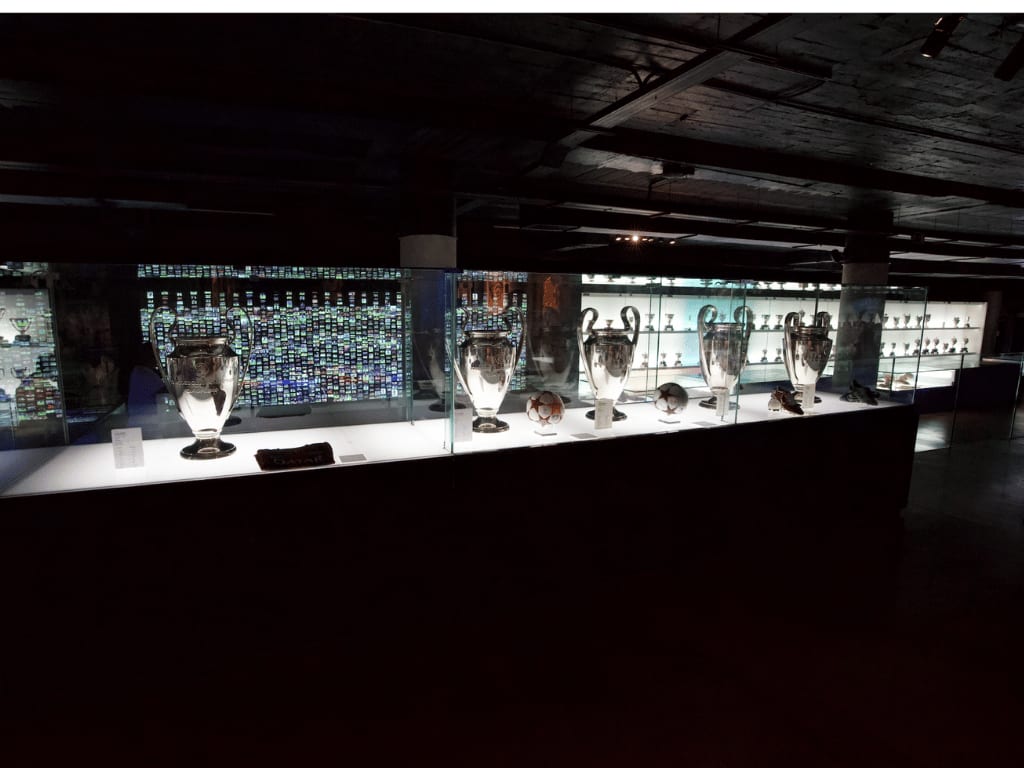 TV Viewership
The viewership of La Liga has 2.5 billion viewers worldwide, and it is 2nd on the list after the Premier League. On the other hand, about 4.3 million fans tuned in for Serie A's opening weekend in 2021. Nevertheless, it has decreased considerably in viewership and popularity due to less competitiveness, a lack of superstars, and the decline of famous clubs.
Yes, in case you were wondering, the famous Cristiano Ronaldo, one of the most popular footballers, boosted Juventus and the entire Serie A when he arrived in the summer of 2018.
There was a noted increase in sponsorship and television revenue from his arrival.
It may be a sign for Serie A to increase its international people to close the gap with the other European Leagues at the top.
Who knows?
Either way, La Liga has more TV viewership since it has more well-known players, competitiveness, and fans worldwide.
Conclusion: La Liga
UEFA Coefficients
Spain has been leading Europe only behind England every year. Currently with 12.428 and Italy 11.928 points.
According to UEFA's league coefficient rankings:
| Country | 2018/2019 | 2019/2020 | 2020/2021 | 21/22 | 22/23 |
| --- | --- | --- | --- | --- | --- |
| England | 22.642 | 18.571 | 24.357 | 21.000 | 16.571 |
| Spain | 19.571 | 18.928 | 19.500 | 18.428 | 12.428 |
| Germany | 15.214 | 18.714 | 15.214 | 16.214 | 13.750 |
| Italy | 12.642 | 14.928 | 16.285 | 15.714 | 11.928 |
| France | 10.583 | 11.666 | 7.916 | 18.416 | 10.916 |
In case you're not familiar with this: A club's coefficient is calculated by adding up the total number of points a club obtains in a given season in the UEFA Champions League, the UEFA Europa League, and the UEFA Europa Conference League.
Conclusion: La Liga
Which is the most competitive championship, Serie A or LaLiga?
Real Madrid and FC Barcelona are the two clubs that have dominated Spain all their lives because they also have the most money (by far). Still, Juventus in Italy is not far behind. Eight consecutive titles in the last eight years make the debate about who is more competitive a close one. But the answer is one.
People say that Juventus are good in Italy and bad outside of it. There's no competition for Juventus in Serie A. therefore, there's no proper training either.
In Spain, the difference in points between the first classified and the fifth resides in the existence of three competitors for the big title, which is not the case in Italy.
And, regarding matches, Let's hear it from Cristiano Ronaldo's words. After playing in both leagues, he is qualified enough to give his point of view on this matter.
"I've adapted to the Italian league, and it's a difficult league, the most difficult for all strikers."

"I didn't expect so much quality in the Italian league. They are very good."

"Things are going well, in my opinion. It's more challenging to score in the Italian league than in the Spanish league. The Spanish league is more open, and teams take more risks. Here, less."

"Here, the team's priority is to defend first and then attack. That doesn't happen in Spain. Spanish games are more open. The English league, where I played for five years (at Manchester United), is the same."
So, he believes Serie A lives up to its reputation as the most defensive league in the world.
It is not easy to draw a conclusion about which league is more competitive. If we refer to the fight for the title, La Liga is the most competitive league, given that there are 3 candidates. If we apply that to participants, Italy is the most evenly matched competition. But, at the same time, Spain wins at inequality since there's a high difference in the money Real Madrid has compared to others.
Conclusion: La Liga
Average UEFA Titles Between LaLiga and Serie A
By country, Spain dominates the list of winners with 18 titles, followed by England (13) and Italy (12).
Conclusion: La Liga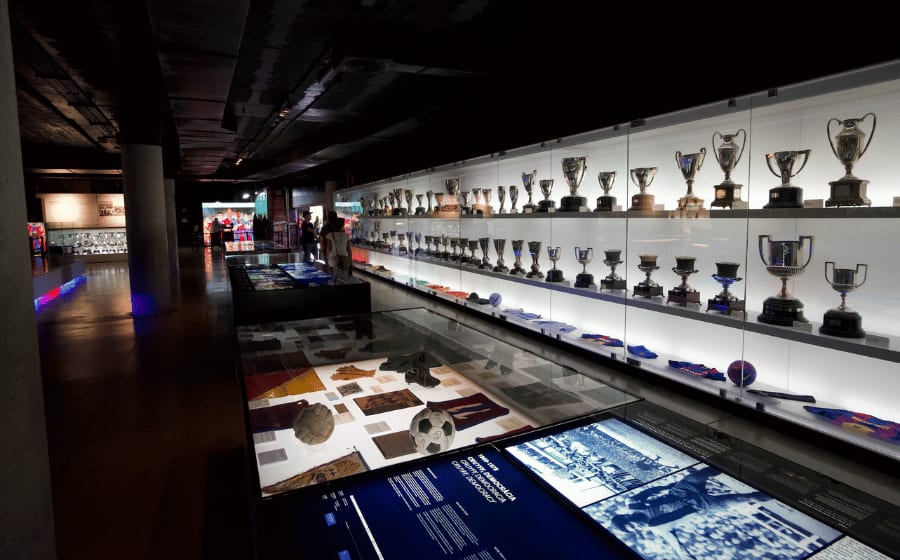 Which league sells more TV rights?
Sorry to break it to you, but once again, the Spanish La Liga tops the ranking of selling more TV rights. The annual broadcasting rights revenue for Serie A in the 2021/2022 season was €1,123 million. While La Liga was almost twice as much, €2,049 million.
Conclusion: La Liga
Average salary of players in LaLiga and the Serie A
These are the highest-paid players of La Liga and Serie A in the 2022/2023 season.
The highest salaries of footballers playing in Spain's First Division are concentrated in three teams: Real Madrid, FC Barcelona, and Atlético de Madrid. While in Italy, they are distributed between Juventus and Inter Milan.
Highest salaries in Serie A
| Player | Salary | Age |
| --- | --- | --- |
| Eden Hazard | 31.250.000€ | 31 |
| Frenkie de Jong* | 29.170.000€ | 25 |
| Karim Benzema | 24.000.000€ | 34 |
| David Alaba | 22.500.000€ | 30 |
| Sergio Busquets | 22.000.000€ | 34 |
| Toni Kroos | 21.940.000€ | 32 |
| Vinícius Júnior | 20.830.000€ | 22 |
| Antoine Griezmann | 20.830.000€ | 31 |
| Jordi Alba | 20.830.000€ | 33 |
Highest salaries in Serie A
| Player | Salary | Age |
| --- | --- | --- |
| Dusan Vlahovic | 12.960.000€ | 22 |
| Wojciech Szczesny | 12.040.000€ | 32 |
| Leonardo Bonucci | 12.040.000€ | 35 |
| Lautaro Martínez | 11.110.000€ | 25 |
| Marcelo Brozovic | 11.110.000€ | 29 |
| Alex Sandro | 11.110.000€ | 31 |
| Romelu Lukaku | 10.260.000€ | 29 |
| Paul Pogba | 10.260.000€ | 29 |
| Edin Dzeko | 9.260.000€ | 36 |
| Nicolò Barrella | 9.260.000 € | 25 |
Conclusion: La Liga
Average Goals per Game Between LaLiga and Serie A
For this one, the Italian league Serie A outperforms La Liga in the year 2022, according to statistics published by the global Opta network. Serie A average is 2.65 goals per game, while the Spanish La Liga averages 2.51.
But, as a Spaniard, I can explain it.
Football in Spain is more about possession and touch than physicality and pace. In our league, ball circulation, touch, and control over the ball mean there are fewer chances to the box than we see in other leagues. Although there are some exceptions, that's how things work here.
So, the clear winner is La Liga. Spanish Football is home to an entertaining sport that has been a perfect hub for fans since its beginning. And, although we're not at our peak, Spaniards unite at once when it comes to this sport and all the joy it brings. That's what really matters.
See it by yourself: