Why is soccer so famous in Spain? (Ps: Don't Call it soccer!)
January 20, 2023
Updated:

April 14, 2023
Published: January 20, 2023
Need a quick run-through of Spanish soccer? Rule number one, don't call it soccer. The word is only used in the United States; in Spain, this sport is football.
Football is a great part of Spanish culture; we breathe and bleed football! I am not joking. If you plan to visit Spain, I recommend you go to a match. It doesn't matter if it is Real Madrid or Barcelona, I promise you will enjoy it and feel our passion in your heart. 
See it by yourself: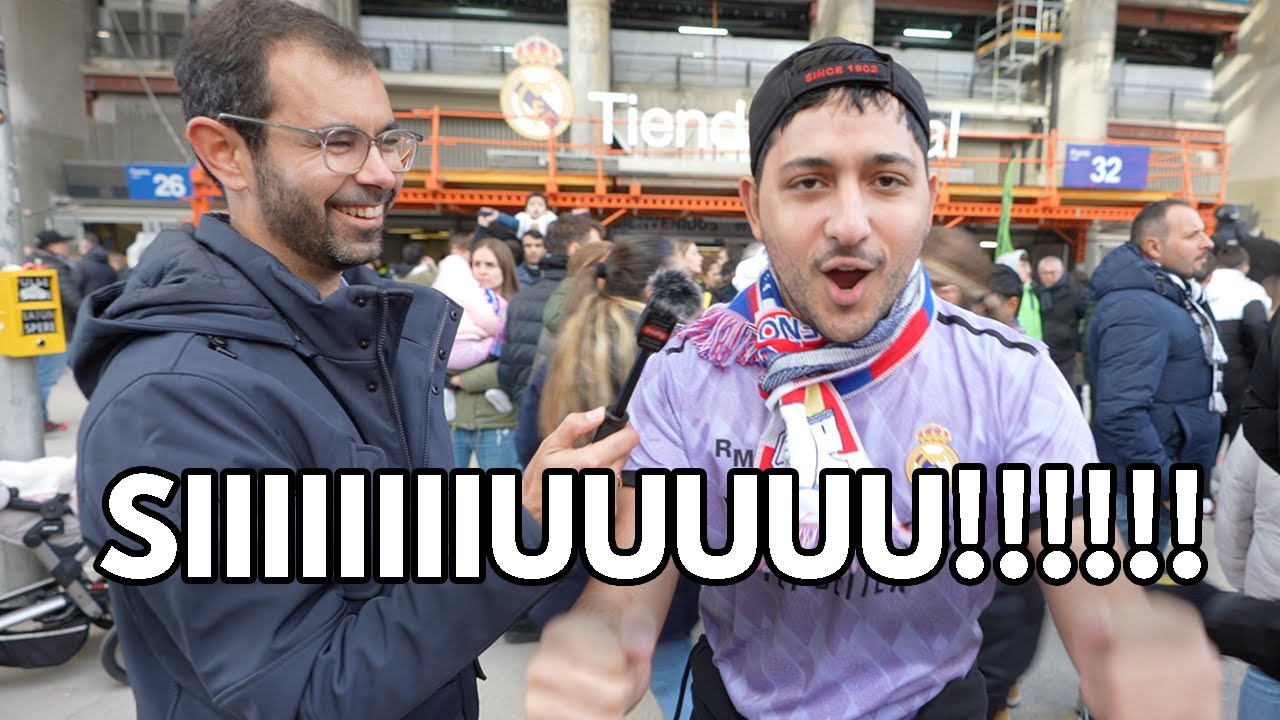 If you are new to Spanish football, this article will give you all the details you need to keep up with our national teams and leagues. If you are already a football fanatic, we are open to hearing your feedback on our article. 
So, let's get started!
1. What do they call soccer in Spain?
Technically, soccer and football are the same sport. In Spain, soccer is called football, like in the rest of the world. Unlike sports fans from the United States who know football as 'soccer' because their football is different or what we call 'American football.' 
2. How is the football culture in Spain?
Spain is not only known for its food, fiestas, flamenco… it's also known for the incredible passion that people have for football. We have some outstanding football teams, the most popular sport in Spain. When there is an important soccer game, the country can stop for a few hours and cheer for its team.

Spaniards like to watch the matches at home, in bars, or, if you are lucky, at the stadium. 
Spain has the biggest stadium in Europe! Camp Nou, or Spotify Nou, has a capacity of almost 100 thousand people.
Spaniards usually enjoy a match with friends while having some beers or tapas. You will see Spaniards cheering and yelling at the player as if they could hear them! That is just a hint of how crazy people go for football. This is a hilarious scene for someone from another country! 
They will also wear their favorite football team t-shirts, scarves, and jackets. During the game, they will sing and criticize the opposing team, but most importantly, they will have a great time. 
Now, suppose the Spanish soccer team plays an important game, which is very usual. A giant television is placed in the city's center so everyone can watch it. 
Other options are to go to a bar, but go with enough time because it will be crowded when the game starts. 
If you are in Spain for a Real Madrid match, you should know that fans go to 'La Fuente de Cibeles' to celebrate the victory. Atlético de Madrid fans go to 'Fuente de Neptuno.' In Barcelona, Barça fans go to `La Fuente de la Canaletas.'
3. What are the most important competitions that Spain has been part of (in Europe)? 
Champions League: The Champions League is celebrated every year. It's a tournament organized by the Union of European Football Associations (UEFA). They only qualify for the top four sides in the Premier League. It's important to highlight that this is one of the most popular competitions in the world, the most prestigious club tournament in European soccer, and the most-watched annual sporting event in the world. Spanish clubs have the highest number of victories (19 wins).
Europa League: The UEFA Europa League is an annual competition; it started in 1971 for European football clubs. It is the second-tier competition of European club football, ranking below the Champions League and above the Europa Conference League. They get classified by those teams which are in the fifth position. Spanish clubs also have the highest number of victories (13 wins) here.
Conference League: this is an annual football club competition. The competition is mainly for those teams from lower-ranked UEFA member associations. No teams qualify directly to the group stage, with ten teams eliminated in the Europa League play-offs and the rest coming from the Europa Conference League qualifiers. They qualify up to the seventh position. The competition winners are awarded a place in the Europa League the following season unless they qualify for the Champions League.
And here you can read more about LaLiga versus other European leagues:
 La Liga vs Serie A: Which one is better? 9 Key Metrics

LaLiga vs Premier League: 1 Clear Winner according to 8 Key Metrics 

La Liga vs Ligue 1: Two Competitive Rivals (with 1 clear winner)
4. What are the most important competitions Spain has been part of? 
The video below are the best goals of La Copa del Rey or King's Cup, one of our oldest championships!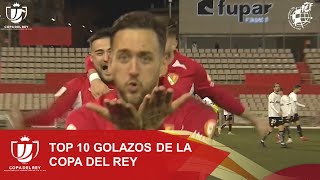 King's Cup: It is a national championship that takes place every year, and in the last edition, FC Barcelona won, obtaining its 29th cup. This is the oldest national soccer championship that exists in the country.
LaLiga: This is the main competition when talking about first-division club levels in Spain; it's considered one of the best leagues in the world, according to the International Federation of Football History and Statistics (IFFHS). Only nine clubs have been champions in the past few years, with Real Madrid being the team with the most victories (33 championships).
Spanish Supercopa: In this soccer competition, they classify the top two finishers of the First Division League and the two finalists of the previous season's Copa del Rey against each other. Barcelona is the team that has won 14 titles, followed by Real Madrid, Athletic Club, and Real Club Deportivo de La Coruña. 
 Here you have more information on our national leagues:
What is the Copa del Rey? The 1st National Spanish Football Cup

What is LaLiga for Dummies: League Rules, Teams, Players, etc
5. What are the most successful Spanish men's football teams?
Real Madrid with 4786 points. It was founded in 1902, and these football teams have achieved everything they wanted. It has 33 La Liga titles, 19 King's Cup trophies, 14 Champions League, and 2 UEFA Cups. Many of the best players in the world have played here, including Alfredo Di Stéfano, Cristiano Ronaldo, and Ferenc Puskás.
FC Barcelona with 4676 points. It was founded in 1903, and it's one of the best football teams in the world. Why do I say this? They have won 26 La Liga titles, 31 King's Cup trophies, 5 Champions League, and 0 Europa League Cups. They are three of the best players in FC. Barcelona are Messi, Ronaldinho and Maradona.
Atlético de Madrid with 3824. It's the second-best team in the capital, according to the points they have. It was founded in 1903, the same year as FC. Barcelona. It has 11 La Liga titles, 10 King's Cup trophies, 0 Champions League, and 3 Europa League Cups. Fernando Torres, Luis Aragonés, and Diego Godin are considered some of the legends of all time. 
6. What are the most successful Spanish women's football teams?
Here is an interview with the best Spanish player in women's football: Alexia Putellas, the first Spanish woman to earn a Ballon D'Or!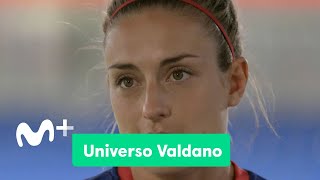 Athletic de Bilbao: Athletic Club is a Spanish women's association football team based in Bilbao. In 2002 the Athletic Bilbao football team decided to introduce a women's section to their football activities. At the same time, they introduced a women's reserve team to develop players for the senior side.
Atlético de Madrid: Another of the reference teams in national women's football is Atlético de Madrid, whose first team currently plays in Liga F, the top women's soccer competition in Spain. The Atletico de Madrid women's football has won four Leagues (three of them in a row), a Queen's Cup, and a Spanish Super Cup.
Barcelona: On Christmas Day 1970, sixteen girls lived one of the most incredible experiences. Even though some had barely touched a ball, they jumped into Camp Nou to play the first women's soccer match in Barça's history.
7. How many FIFA World Cups does Spain have?
Spain won 1 World Cup in 2010; I remember this as one of my favorite days! Germany and Italy are the ones that have won the World Cup, with four titles each. Argentina was the winner of 2022, and they have won three World Cups in total.
8. How many Eurocopas does Spain have?
Spain has participated in eleven European Championships, and they won three titles. The three times they won were; In 1964, the Eurocopa was in Spain, Spain won, then they won in 2008, Austria and Switzerland, and in 2012 in Poland and Ukraine.
9. How many Ballon D'or do Spanish players have?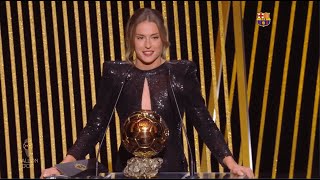 Spain, in the 1960s, won two Ballon d'Ors. 
The first Spaniard to win one was the legendary Alfredo Di Stefano in 1957, who received another two years later. 
Alfredo Di Stefano was born in Argentina but adopted Spanish nationality in 1956, so he could get the award.
 The latest Spaniard to receive the Ballon d'Or was one of the essential legends from Barcelona, Luis Suarez, in 1960. Since then, years went through until Alexia Putella became the first Spanish woman to wint the title.
---
Are you getting the Spanish passion already? If you are not, check out any upcoming match; I bet that will be the last thing you need to get our football fever.