7 remarkable Spanish Countryside Locations for a perfect getaway
September 28, 2022
Updated:

January 23, 2023
Published: September 28, 2022
Nature, calm, fresh water, what else do we need?
Home to the most beautiful landscapes in Europe, Spain offers you endless possibilities to spend a lovely getaway!
From farmland to fields of wildflowers, mountains, country houses, rural properties, chalets, villas, and everything in between, this great country has a rural charm that is truly something special.
Since most of the population is concentrated in the Costas and major cities, it leaves much of the rural countryside untouched for us to discover!
In this post, I'll show you the best rural destinations to visit to prove Spain is not only about beaches and big cities! You can even see gnomes sticking out their snouts in some Spanish forest!!
So… Get ready because it's time to detox:
1. Candeleda, Ávila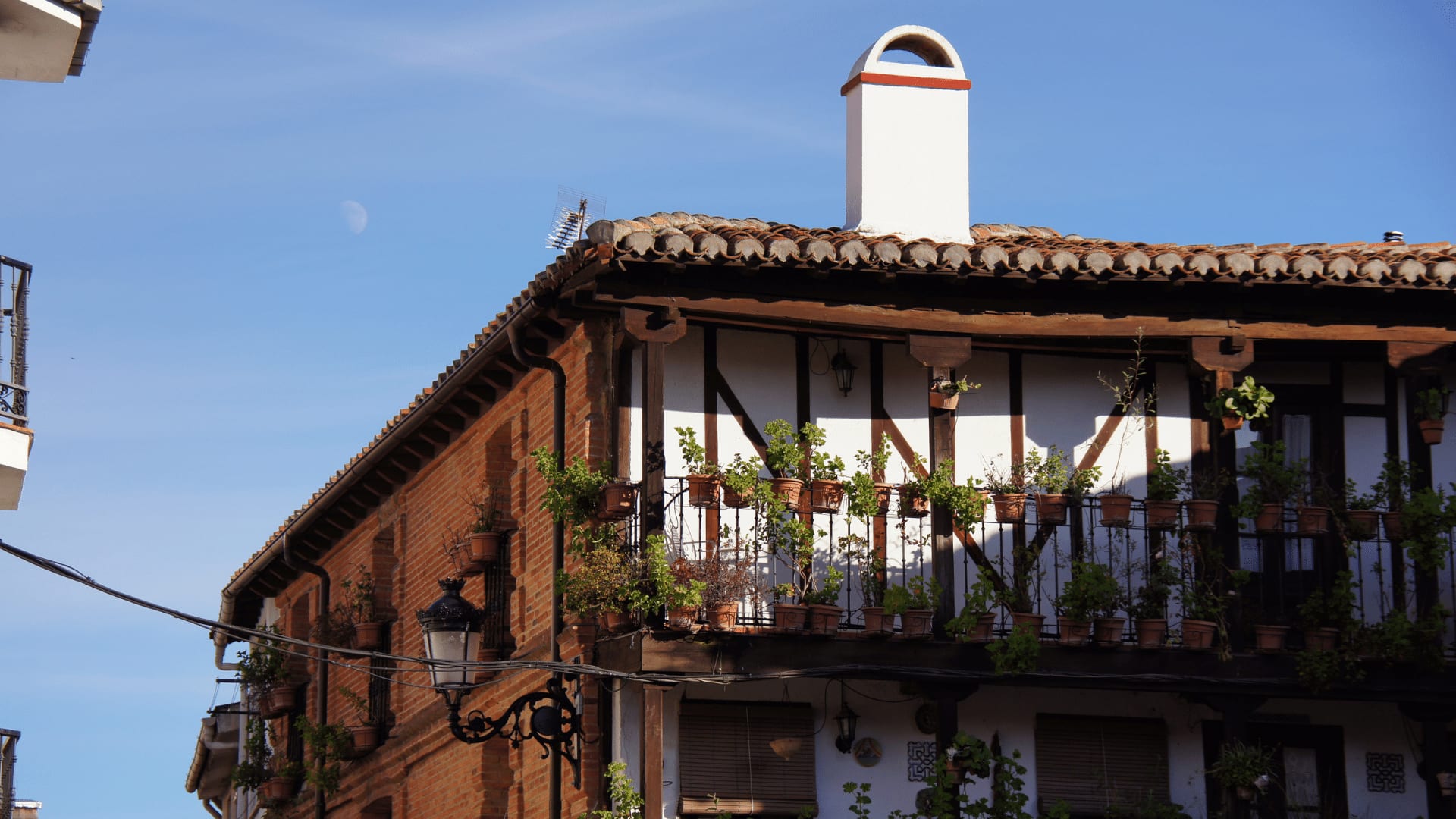 Candeleda is one of the most stunning villages in Spain. 
In this small town, you'll definitely find the calm you need to push your worries away! Candeleda has many friendly people, beautiful sunsets, mild temperatures, and abundant landscapes. This convenient location is just over two hours from Madrid. Making it the perfect detox place to have a quick weekend getaway!
The town only has 5,000 inhabitants and is characterized by its medieval origin. It is located in the Tiétar Valley (Ávila) and sheltered by the stunning Sierra de Gredos. Candeleda is south of the province of Ávila, in the autonomous community of Castilla y León, about 432 meters above sea level. So it has a microclimate with a Mediterranean thermal range of mild winters and hot summers, with average summer temperatures of 26 °C.
There are some must-go excursions in the area, such as The Vetton settlement of El Castro in the town of El Raso; The Sanctuary of Chilla, between gardens and unmissable views; and Pico Almanzor, where you see the Anillo de Gredos from the above. If you go in summer, you can dip in the natural pools or "charcos" of Palomas and Carreras in the famous Garganta de Santa María. Still, you can visit the Juguete de Hojalata Museum if you're on a chill vibe. 
You can take a 14 kilometers walk/hike to the Port of Candeleda (more than 2,000 meters above sea level), passing through another of the most photographed corners, the Puente del Puerto.
Marta, 27 years-old living in Madrid: Candeleda's microclimate, transparent water, and neighbors make it a natural paradise. It allows any type of tourist of any age to enjoy different activities, such as golf, paddle, tennis, horseback riding, and hiking. I'll definitely be back soon! What I love the most is that there are many locations and spots to spend the night, ranging in all prices and budgets! The most famous are La casa de los tomillares, Nabia and Quinta San Cayetano.
Local tip: Don't forget to visit Quesería Valdecabras! a small family business that produces artisanal dairy products and goat's milk from Tiétar. You can buy fresh and mature cheeses and desserts.
Its most popular food is Goat cheese / "Queso de Cabra," Goat meat / "Cabrito de Candeleda," Figs / "Higos," Peppers / "Pimenton de Candeleda," and Cherries / "Cerezas." 
Moreover, they have excellent virgin olive oil, made through an artisanal process. And some of their most popular food are Goat cheese / "Queso de Cabra," Goat meat / "Cabrito de Candeleda," Figs / "Higos," Peppers / "Pimenton de Candeleda," and Cherries / "Cerezas." 
2. Irati, Navarra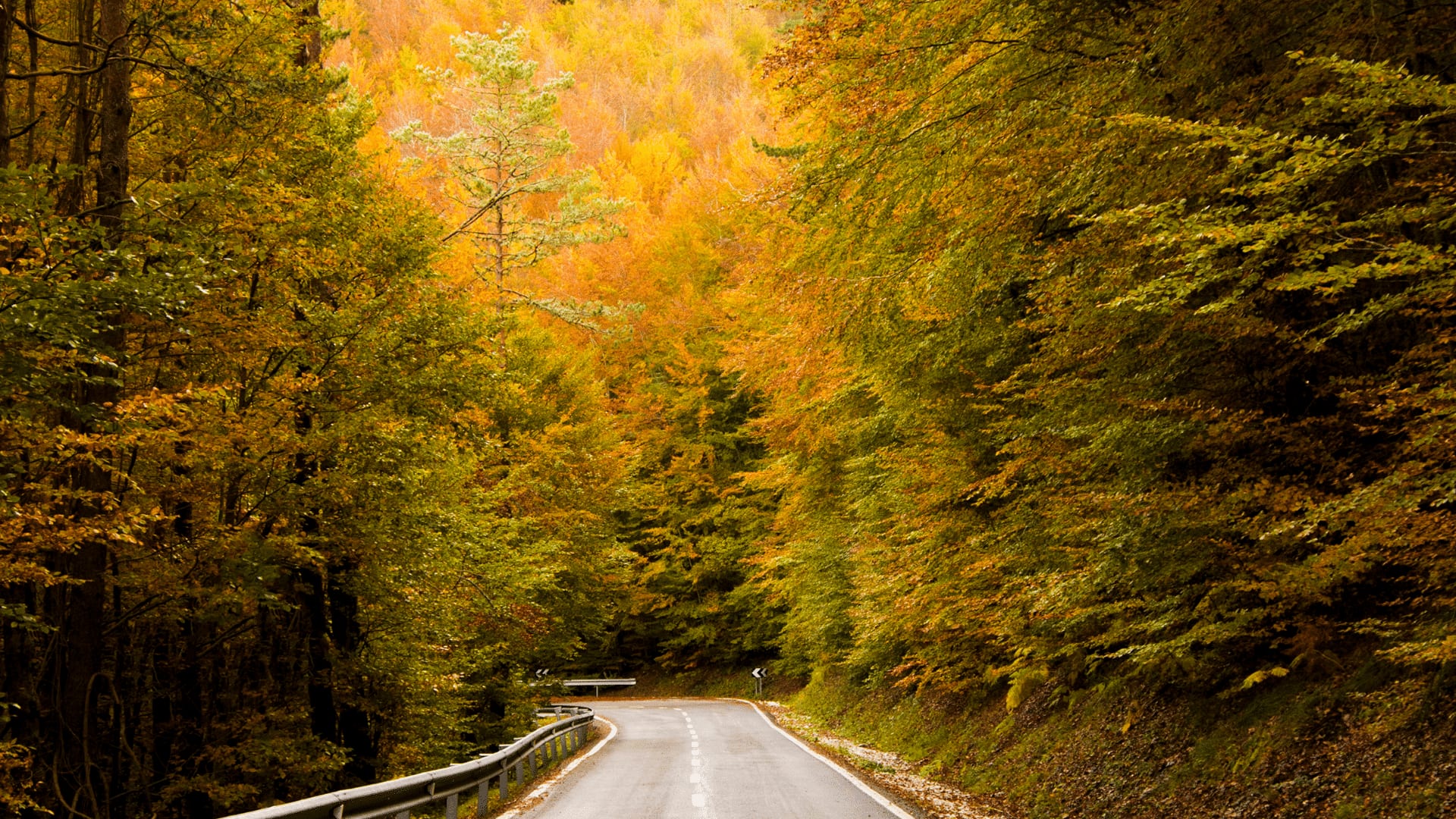 If you're craving a massive natural experience, appreciating silence, and activating your muscles, you NEED to go to Irati Jungle. It is located in Navarra, but its extension crosses the Atlantic Pyrenees of Sola and Lower Navarra until it reaches the southwest of France with more than 18,000 hectares. 
It is the best preserved and the second largest beech-fir forest in Europe (only surpassed by the Black Forest in Germany). 
October and November are the best time to visit Irati, in Autumn! Trust me, you'll appreciate leafs falling with an intense explosion of red, yellow, and warm brown undertone colors.
However, anytime is perfect for visiting this natural site in Northern Spain since it is extremely rich in landscape. It depends on what you want to see. 
I suggest you spend at least one entire day visiting the Irati Forest, so you can calmly appreciate it. You'll see different wild species of animals and species of mushrooms and fungi. If you're a sports lover, there are numerous bike routes and hikes worth doing! 
There is also a particular Bird Protection Area called Lizarboia Integral Reserve and the Mendilatz and Tristuibartea Nature Reserves, where the singing of different bird species will be your walk's soundtrack. 
Activities here are endless, from visiting Irati villages to walking/hiking on these beautiful paths and trails. Routes are well tailored for children, seniors, adults, and athletes, all being accurately signposted. Its most popular activities are:
Passerelle d'Holzarte
Gorges Kakuetta
Port de Larrau
Pic d'Orhy
Hiking trails & Irati Forest views
Waterfall Cube
The entrance fee to the Irati jungle is €2 per car or €1 per motorcycle. In Orbaizeta and Ochagavía, as well as in the nearby towns, there is a wide range of accommodations (hotels, apartments, and rural houses.)
Suppose you're looking for a fancier experience to enjoy with a partner. In that case, some Rural Houses and Hotels like Hotel Rural in Jaurrieta, Irati Barnean, Heredad Beragu Hotel, Hotel Rural Besaro, and Hotel La Casuena are excellent options!
If you travel in a motorhome or camper, consider it is forbidden to spend the night inside the Irati Forest. However, there is a camping area in Orbaizeta with toilets and a sink for washing dishes. It also has tables, BBQ, and garbage containers. In the interior of Irati, you cannot spend the night, but in the neighboring towns, there are areas where overnight stays are allowed.
Camping options are also available such as Camping Murkuzuria, Camping Urrobi, and Camping Osate. And the distance between Pamplona (Navarra's main city) and the Irati Forest is 1 hour and 45 minutes by car.
3. Matarraña, Aragon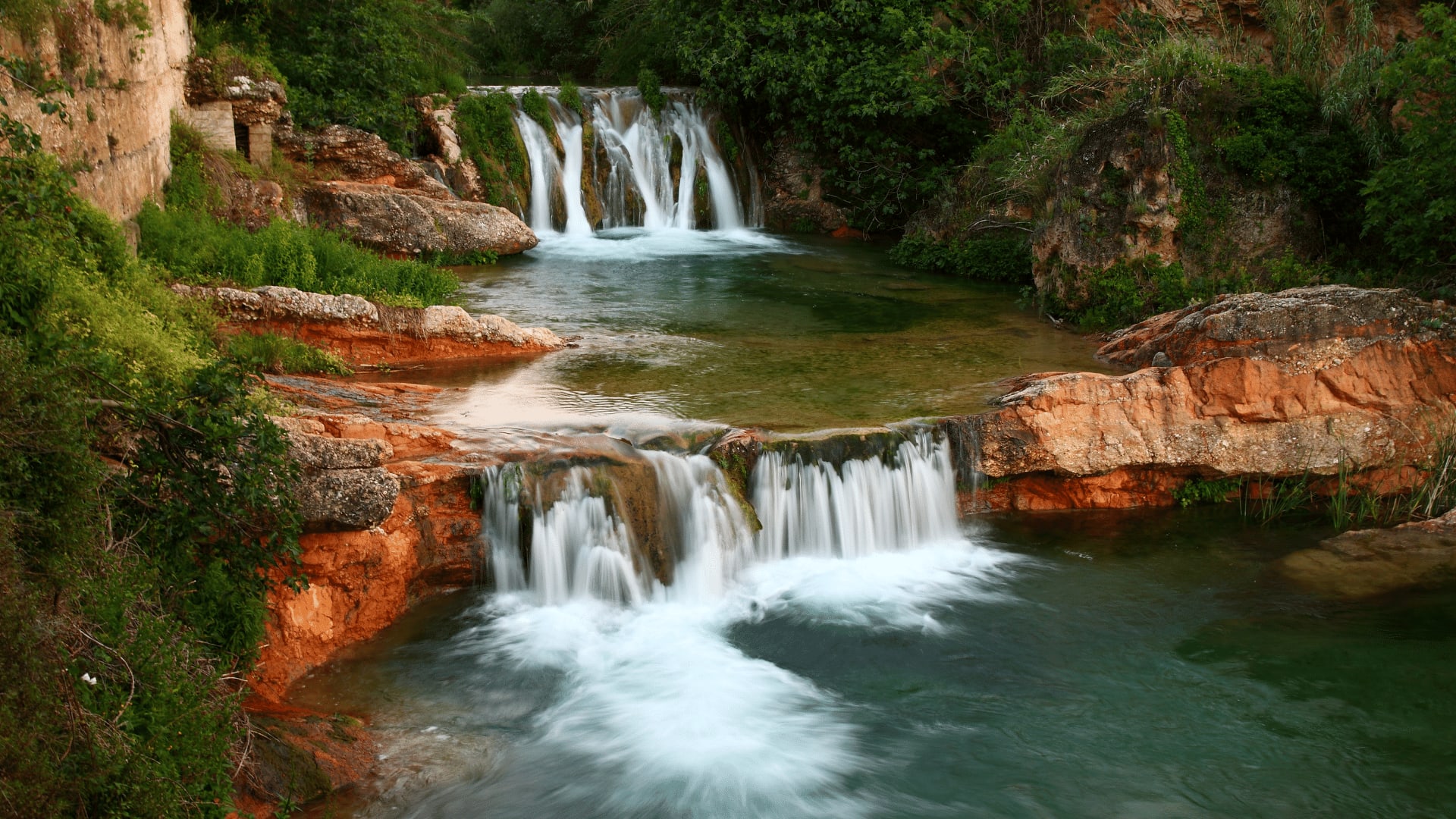 Matarraña, known as the 'Aragonese Tuscany', is characterized for owning authentic artistic and natural treasures. 
Valderrobres is the capital of Matarraña. After appreciating its medieval and renaissance towns, you'll definitely feel you're in a different era! This countryside part of Spain is a charming old town full of steep alleys in the province of Teruel, a province in Aragon.
Historically, it has been located in a geographical link between the interior lands and the Mediterranean coast, at a point of union between the Valencian Community and Catalonia.
This comarca is made up of 18 towns with just over 8,000 inhabitants spread over a fairly extensive territory. And it has a great diversity of landscapes, from mountainous territories with peaks that exceed 1,300 meters in height to immense olive groves, its hallmark.
I'll tell you what you need to see if you visit this gorgeous location:
Valderrobles: The most important square to see in Valderrobres is the Plaza de España. It is medium-sized but really spectacular, with the entire perimeter full of stone buildings that take us back to the medieval period. There is also Casa Consistorial or Ayuntamiento de Valderrobres. 
Embalse de Pena: This small swamp comes from the Pena River, which takes its name from the surrounding mountain, La Caixa. Its use is eminently agricultural.
Lucia from Barcelona: The easiest way to get there is by the roadway between Valderrobres y Fuentespalda. You can also get there from Beceite or Peñarroya. Perfect for a quiet bath, a picnic, and a Spanish siesta! 
There are also some other gorgeous spots, such as Cretas, Calaceite, Los Roques de Masmut, Parrizal de Beceit, and Pozas de la Pesquera. The best time of the year for visiting Matarraña is definitely summer!
4. Besalú, Girona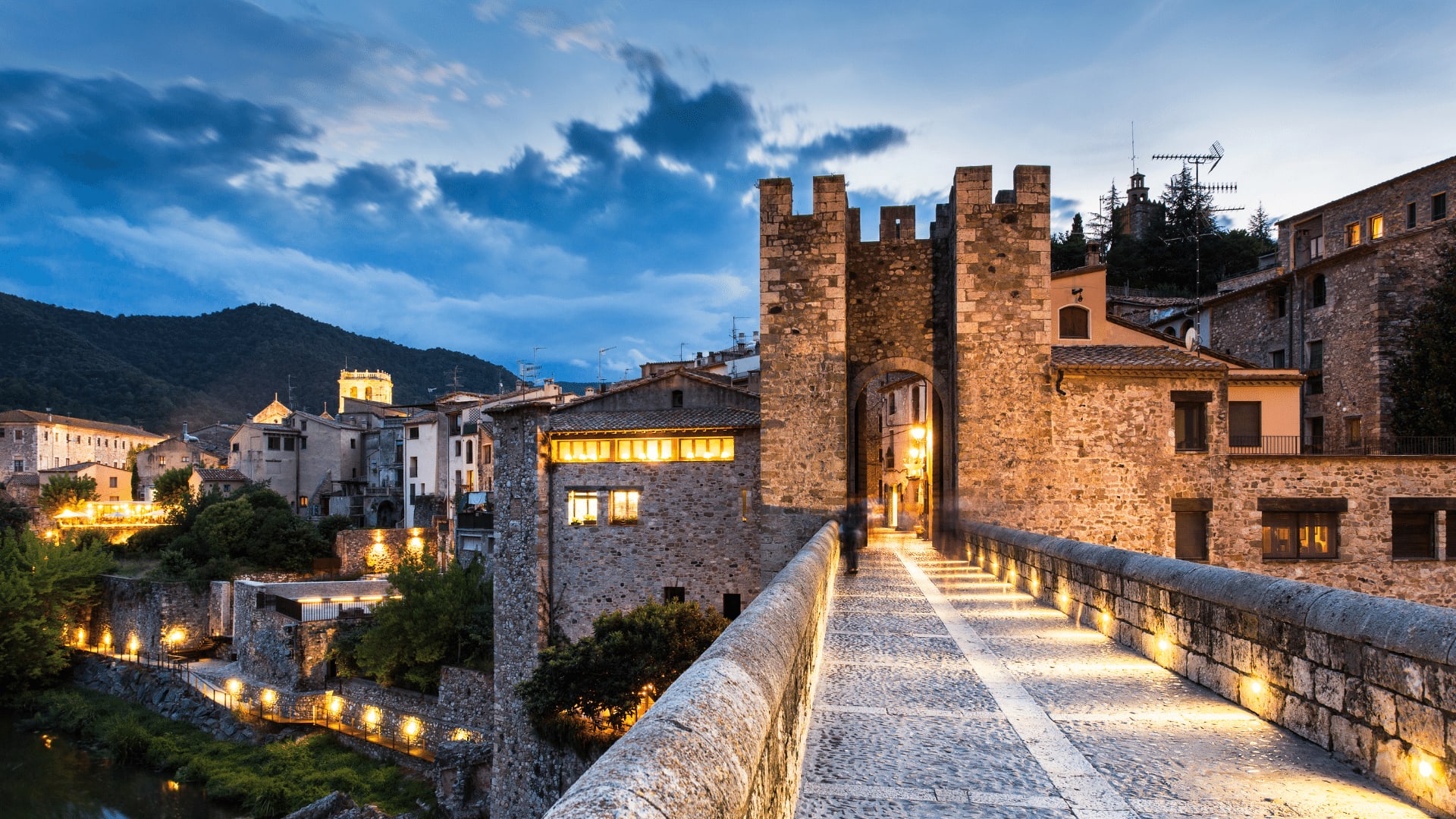 Do you want to travel to the Medieval Era? Then you must visit Besalú! One of the best preserved medieval ensembles in Catalonia.
Besalú is located less than 200 meters above sea level. (about 5 square kilometers). Nearly 2,360 inhabitants live there. However, during the summer period, the population of Besalú multiplies!
The town is of medieval origin and grew up around a fortress, the Castle of Besalú, the former center of administration and power in the territory. This castle is documented from the early 10th century.
Its privileged location can be found at a crossroad between Olot (20 km away), Girona (40 km away), and Figueras (about 22 km away). And just 130 kilometers from Barcelona! which is ​​approximately an hour and a half drive on the AP-7 road.
Nowadays, what surprises the most about Besalú is its excellent state of conservation. It takes you straight to the Medieval Era.
Its impeccable aspect has all visitants stunned!
Alfonso, from Girona: Besalú is your ideal place for a romantic afternoon or a couple's date. It is a small town, but it will take you to another era.
It has also seduced many film and tv directors. They have recorded many scenes from famous movies and series like: Westworld, a science fiction series that presumes to be one of the most viewed on the HBO platform.
For nature lovers, Besalú offers the possibility of hiking, as the municipality is crossed by numerous routes, among which the Ruta del Pirineu Comtal stands out.
If you're planning your trip to Besalú, you can't forget to visit the Miqvé or ritual bathhouse of Besalú. Which is (together with that of Girona) the only Jewish bathhouse discovered so far in the Iberian Peninsula. It is a stone house with a barrel vault, typically Romanesque, from the 12th century.
5. Gorafe, Granada
Gorafe is a lovely Spanish town in the province of Granada, in the autonomous community of Andalusia. 
The town is located on the banks of the Gor River. The main attraction of this small town is its 240 Neolithic dolmens spread over 10 necropolises, which make it the largest concentration of prehistoric burial mounds in Spain!
But why do they have so many dolmens? It is because of the Gor stream, a natural depression located in a geographical corridor that was heavily traveled during prehistory. 
So, Gorafe is an ideal place for archaeology junkies and people who love cultural and rural tourism. In its surroundings, you can practice hiking and cycling routes with an impressive landscape made of a canyon. While in the urban core, visitors can contemplate and acquire handicrafts made in Gorafe with esparto grass and olive wood.
The town has numerous cave houses endowed by the Almohad settlement of Los Algarves, from the 12th century. In addition, a part of the population lives in caves.
You really must visit The Megalithic Park of Gorafe. It integrates 3 routes: The Hoyas del Coquín, Llano del Olivares, and Las Majadillas, which allow the visit of up to 37 dolmens and information panels to which they interpret!
You can find the main interpretation center on Calle Granada in the town!
Other key locations to visit are Gorafe's Castle, the Granada Geopark (A landmark recognized by UNESCO), El Cuervo​ Fortress, and the Parroquial Church of la Asunción. 
The best time of the year to visit Gorafe is Spring and Autumn since summer is too hot and winter too cold! 
However, you can always take a refreshing dip on the Balneario de Alicún or visiting Los Coloraos Desert in winter must be a spectacle! And I suggest you consider staying at Los Algarves, o Casas-Cueva, (called Covarrones by locals.)
6. Comillas, Cantabria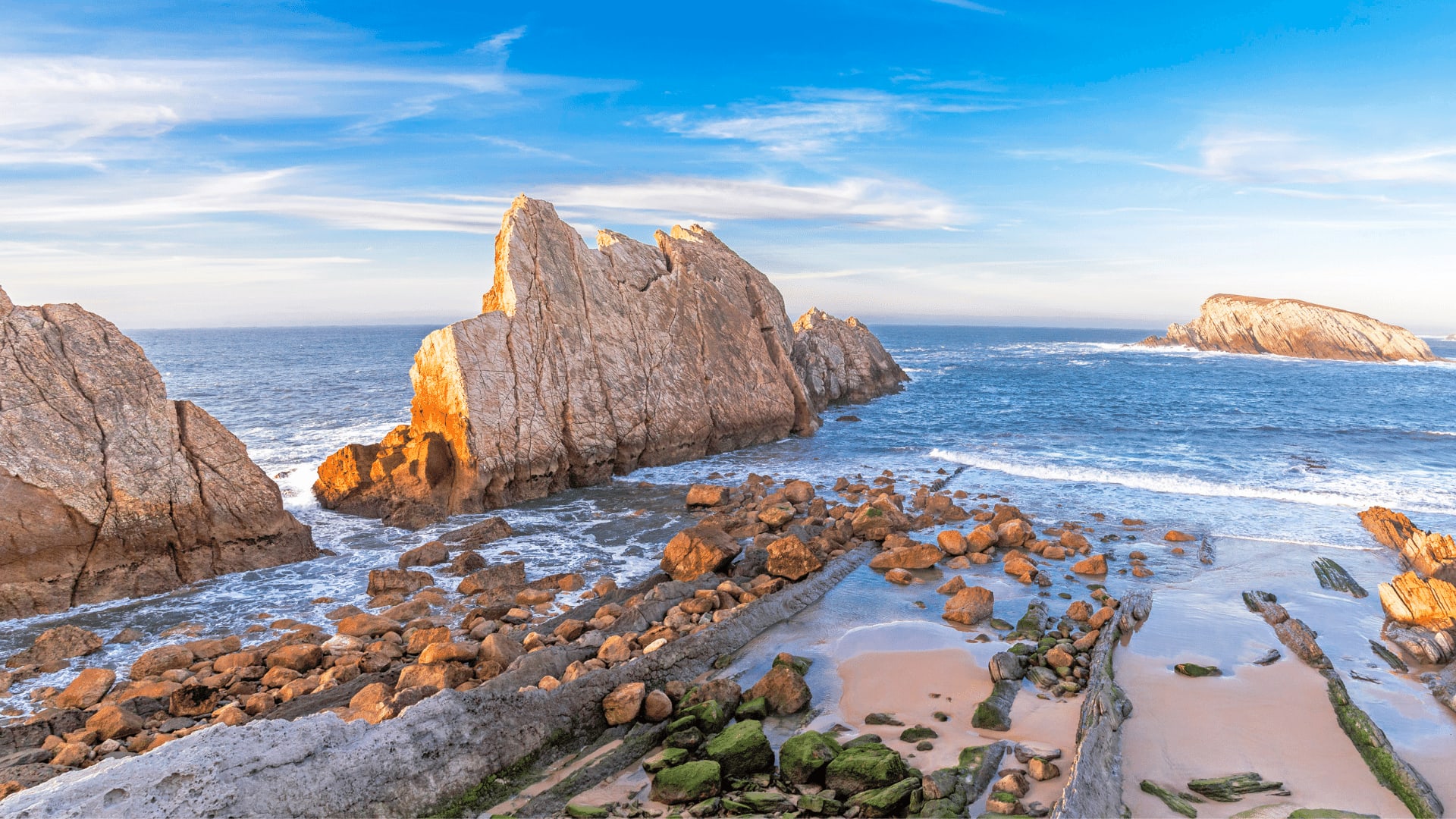 Comillas is one of the most symbolic and fascinating places from an architectural point of view.
It is halfway between San Vicente de la Barquera and Santillana del Mar, on the western coast of Cantabria. Formerly it was one of the most important towns in the region.
Comillas has some of the most important Art Nouveau buildings. Which includes the Sobrellano Palace Chapel and the Pantheon, the Pontifical University, and El Capricho by the Catalan architect Antoni Gaudi.
Comilla's beautiful beach is a major attraction, bringing thousands of tourists to the town every summer. Another well-known spot is Plaza del Corro square, next to the church.
It offers a wide and varied range of accommodations, such as hotels, campsites, houses, cottages, and apartments, from all price ranges and budgets! Which makes it an accessible countryside location to visit in Spain!
People's favorite Spots are:
El Capricho de Gaudí
Puerto de Comillas and the beach
Mirador de Santa Lucía, a viewpoint
The historic center of Comillas
Sobrellano Palace
Pontifical University of Comillas
Chapel Pantheon of Marquis De Comillas
Constitution Square in Comillas
Pro tip: If you're traveling with kids, my friend has this recommendation for you:
If you go to Comillas with children, I recommend you go to the Parque del Monumento al Marqués de Comillas. There is plenty of room for them to run and play. It is next to Casa El Duque, and they'll love it. In addition, the views from this park to the sea are a luxury.
Comillas has it all: nature, beaches, traditional architecture, modernist architecture, culture, history, and of course, gastronomy. You can enjoy all kinds of outdoor activities and incredible nightlife in the summer.
7. Mijas, Andalucia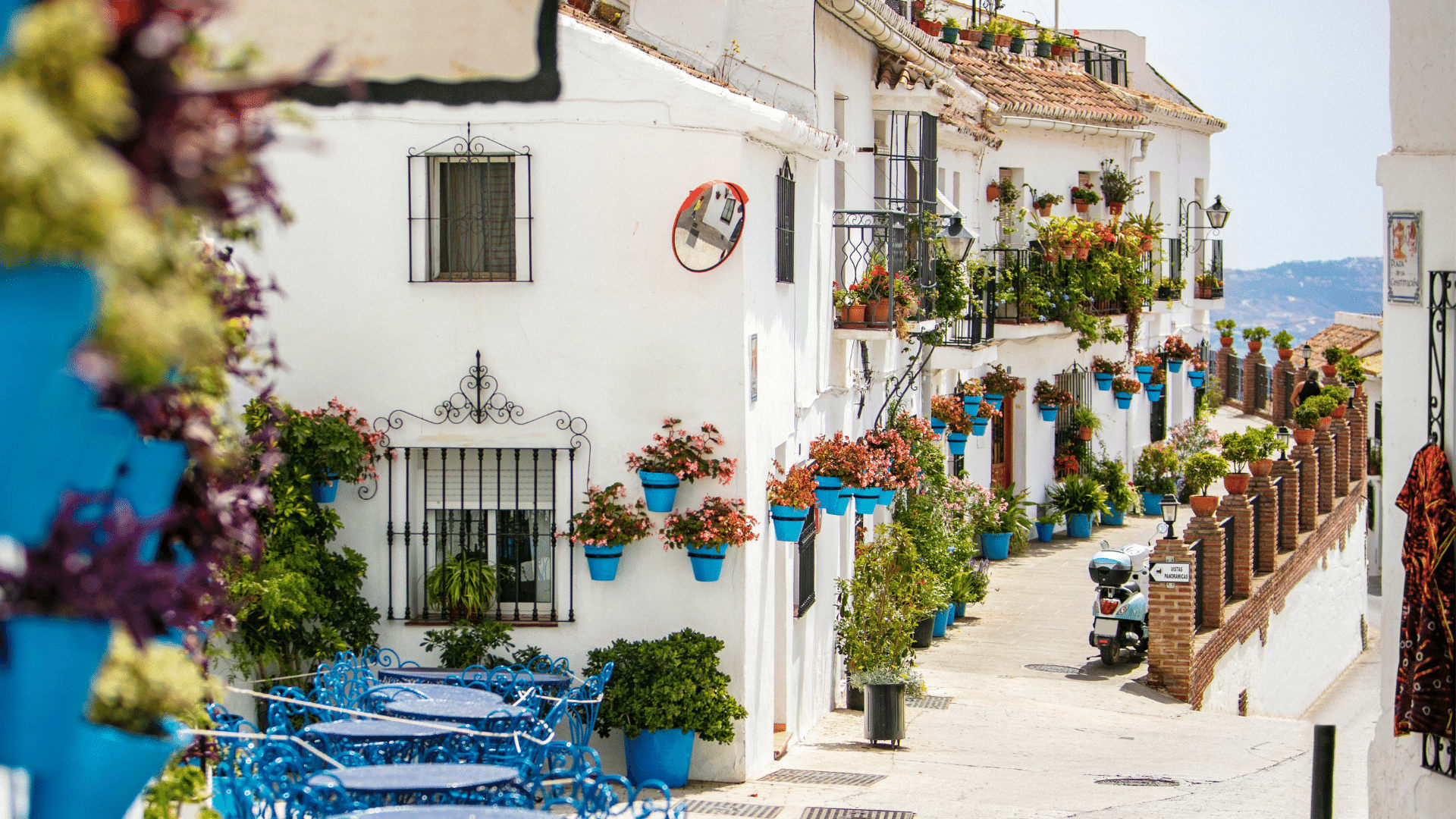 Last but not least, we have Mijas, an Andalusian municipality in Málaga. It is located on the famous Costa del Sol.
The town can be easily recognized for its iconic white houses and narrow streets full of charm adorned with blue pots. 
This town is perfect for walking around and visiting every corner of it. A very romantic place to spend your getaways with your loved ones!
What to see? 
Plaza de la Virgen de la Peña: a large square with beautiful vegetation, fountains, and accessible public toilets surrounded by restaurants where you can have some cocktails or have a meal. 
Also, you can't miss the views of the Mirador del Compás! It is located in a beautiful garden with fountains. Going there, you'll see a fantastic panoramic view of the hills and the white houses. I suggest you watch the sunset there, which will leave you speechless. 
Several restaurants, souvenir shops, and pharmacies can be found in the Plaza de Constitución, which is also a must. And, for my Instagram lovers and photographers who want to take some memorable pictures, I recommend you go to Calle Muros. This is a gorgeous street with white houses adorned with plants and blue pots. Very pleasant to walk through it and get some cool shots!
After visiting any of these places, I'm sure you'll find yourself more recharged than ever!