How Safe is Spain for Travelers? Advice & Tips
July 3, 2023
Updated:

July 24, 2023
Published: July 3, 2023
Spain is one of the safest countries in Europe. Even though there might be some small exceptions in almost all cities of the country, you'll feel safe and get the best help possible from officials.
As with any world capital, Madrid has some cases of pickpocketing in crowded places, and the same goes for Barcelona. But be sure you can party at night and safely walk home.
In this article, I will list some positive and negative aspects of safety in Spain, so you can judge the state of the country by yourself.
Also! Read until the end to get all the safety and emergency numbers of the country. It is important that you save them in case of any trouble.
1. SPAIN IS ONE OF THE SAFEST COUNTRIES IN EUROPE
Spain is one of the safest countries on the planet. Madrid is the 3rd safest city in Europe and the 12th safest city globally.
It has an efficient and well-developed police system and a low crime rate compared to many other countries. 
However, as in any place, there is always the possibility of encountering risky or criminal situations, especially in larger urban or tourist areas where pickpockets and scammers can be problematic.
2. THERE IS LOW RISK IN TRANSPORT AND TAXIS 
Transportation in Spain is generally safe and reliable. However, some taxi drivers may attempt to overcharge for their services, so it's advisable to be cautious and clarify the fare before starting the journey.
Pickpockets are common everywhere, so you should be cautious using public transport. Apart from this, Spain's public transport and taxis are very safe. 
3. BE CAREFUL WITH PICKPOCKETS
Due to the popularity of Spain among tourists, Spain attracts a significant number of pickpockets, particularly in crowded areas like bus and train stations.
It's essential to be cautious in places where there are a lot of people. You may hear repeated station announcements reminding you to be mindful of pickpockets. 
If you are on public transport or in crowded areas, you should carry your bag in front of you, close to your body. Another tip is to keep your wallet in your front pocket and occasionally brush your hand over it to ensure it's still there.
4. THERE IS NO RISK OF NATURAL DISASTERS
Spain is generally free from the risks of natural disasters, except for occasional avalanches that may threaten those skiing in the Pyrenees region. It is important to note that this is a specific concern limited to those engaging in winter sports in that area.
5. THERE HAVE BEEN TERRORIST ATTACKS IN SPAIN
While Spain has not experienced recent terrorist attacks, it is essential to acknowledge that such incidents cannot be completely ruled out, especially considering current events in this part of Europe. 
In 2004 the Madrid train bombings disaster occurred, which killed 192 people, and was claimed by a group representing Al Qaeda. In 2008, the police arrested 11 men who allegedly plotted to stage a series of suicide attacks throughout Barcelona.
6. CHANCES OF SCAM RISKS ARE VERY HIGH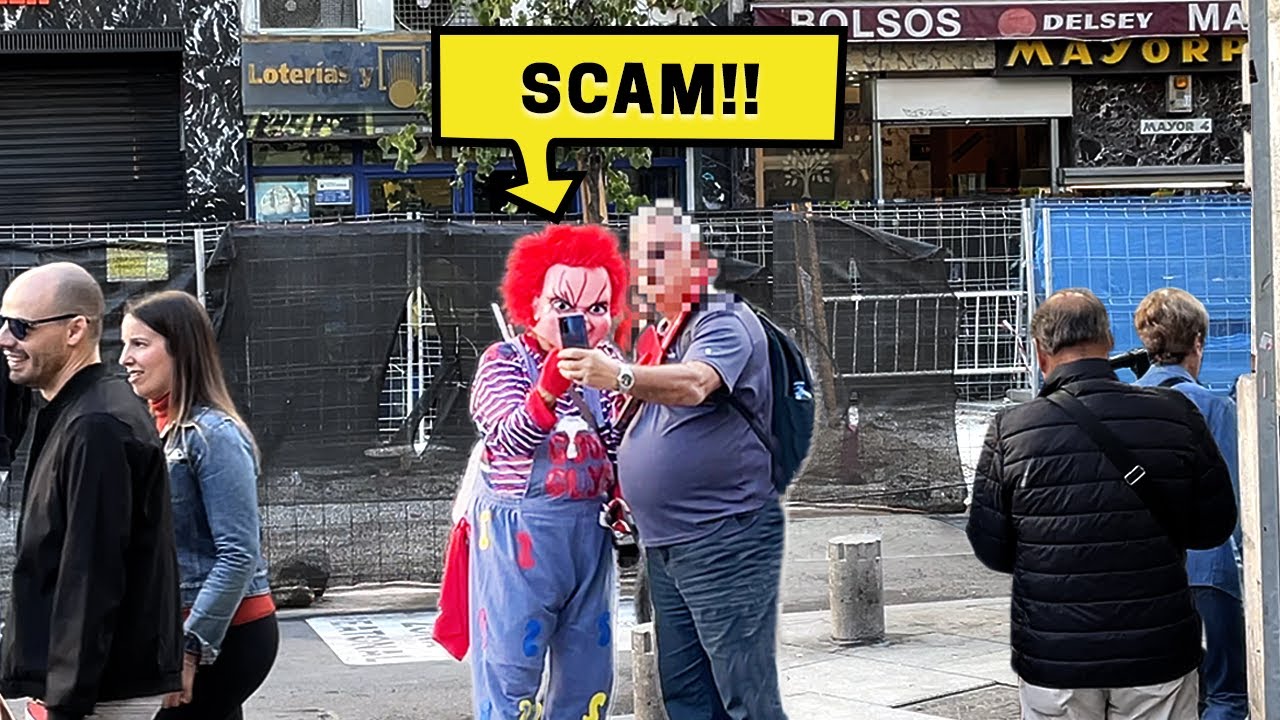 In Spain, it's essential to be aware of potential scams to protect yourself. Avoid engaging with gypsy women who offer rosemary, as they may attempt to read your future and then ask for money or collaborate with another gypsy woman to pickpocket you.
Also, it is advisable to double-check your bill in restaurants and bars, as the staff may try to overcharge you or add charges for items you didn't order. 
7. DON'T FEAR MUGGING OR KIDNAPPING IN SPAIN
Mugging or kidnapping incidents are rare in Spain, so there is no need to be fearful. However, avoid accepting unsolicited assistance or drinks from unfamiliar individuals, even though drinking spiking is uncommon in this country. 
8. WOMEN TRAVELING ALONE SHOULD HAVE NO PROBLEMS 
Solo female travelers should generally have a safe experience in Spain. Spain is an AWESOME place to travel as a woman! 
It is essential to employ common sense and take certain precautions, such as being cautious when going out at night, avoiding desolate streets, and refraining from being alone with unfamiliar individuals in isolated areas. 
9. STRANGER DANGER IN SPAIN 
It is crucial to approach anyone who displays excessive friendliness or persistence with caution, regardless of whether they offer an opinion, service, or advice.
There have been cases of a single man or woman approaching an obvious foreigner with questions or topics of conversation to distract them while taking their personal belongings from their bags.
Another situation you should be careful about is if someone approaches you while you eat. 
How does this work? If you have your phone or wallet on the table, someone might come with a map, or some offer put close to you and over your stuff to take it with them without you noticing.
10. IT'S VERY SAFE TO DRIVE IN SPAIN
It's very safe to drive in Spain. It is one of the safest countries in Europe to drive.
However, that doesn't mean it may be a little more stressful than you're used to. 
The highways in Spain are of good quality and well-maintained. They have shiny service stations for all your snack and souvenir needs.
Take a look at our featured article on roads in Spain:
11. THE WATER IS SAFE TO DRINK 
You can drink the water from the tap in most of Spain, without any problem.
But I recommend you against drinking the water in certain places, including Malaga and Ibiza. It is better to drink bottled water in these places for your safety. 
You can ask for a glass of water at any restaurant, and they can't deny you one. So, if at some point you don't want to buy a bottle of water, you can go in bar and ask for a glass of water.
12. MAKE YOUR TIME AT THE SHORE A SAFE ONE
To make your time at the shore safe, there are three primary colors: green, yellow, and red, which more or less indicate the state of the sea and whether or not it is advisable to swim.
The green flag means that bathing is allowed
The yellow flag indicates that bathing is allowed but with caution.
The red flag means that bathing is forbidden
13. EMERGENCY NUMBERS IN SPAIN
112 is the primary phone number for any problem. It is a free phone number. Firefighters, ambulances, police… Calls from this emergency telephone number are forwarded to these services and to Civil Protection. 
061 is for emergencies and health emergencies but is not free.
900 20 20 10 and 116 111: help for children and adolescents This phone number immediately responds to any problem that may affect a minor: physical or psychological abuse, sexual abuse, neglect, psychological issues… There is no trace of the call, so you should not fear reprisals, and identifying yourself is unnecessary.
016: gender violence. This number provides assistance and guidance on how to act to victims of this violence and to people in their close environment who are helping a victim or are aware of the situation.
091: National Police
062: Civil Guard
092: Local Police
---
Now you have all the facts and information about safety in Spain. Save this article or send it to your travel partner for emergencies.
If you have visited Spain, let us know your experience and view on safety. We would love for you to share your experience with other fellow readers.