Travel Spain by Car: Top 25 Rules Foreigners Should Know!
July 25, 2023
Updated:

September 4, 2023
Published: July 25, 2023
I think that doing a road trip in Spain is one of the most exciting plans ever. This is such a rich country in landscapes and landmarks that driving through it creates a personal experience of a lifetime.
If you are planning to venture through the Spanish roads, there are plenty of things and tips you should have in mind.
From driving roads to rental companies, in this article, we are going to give you all the information needed to make your road trip as safe and smooth as possible.
 I have included our complete webinar on "How to rent a car in Spain" I highly recommend watching this video as Iñigo goes through all the important aspects of the process and gives valuable tips from his personal experience.
1. Can I drive in Spain as a foreigner?
 Any tourist over 18 years old can drive in Spain; however, depending on their home country, Spain officials will ask for an International Driving Permit.
What is an international Driving Licence?
An International Driving License is the translation of your existing driver's license into different languages and provides some identifying information. It includes a picture of the owner, name, and issue date. 
Can I use my foreign driving license in Spain?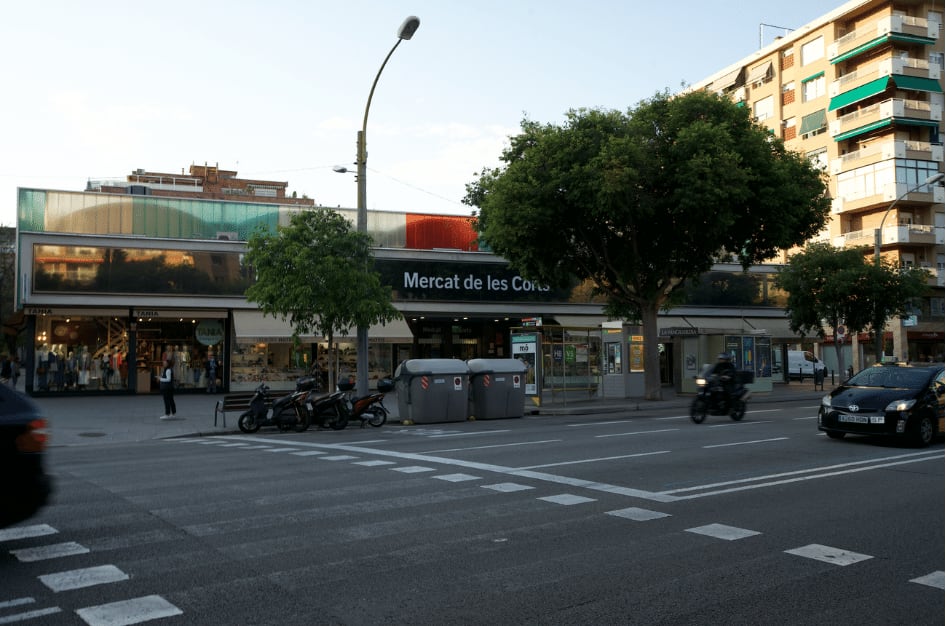 Depending on the nationality, tourists can use their national driving license during the 90 days ( 3 months) that they are allowed to stay in the European Union with their Schengen visa.
Getting an International Driving Permit to drive in Spain is always advisable, especially for citizens from the United States, Canada, and Australia.
However, there are exceptions to this rule! Tourists from Spanish-speaking countries don't need to issue the International Driving Permit as their license is already in the right language.
When it comes to staying in Spain for more than six months, the person who intends to drive needs to exchange their National license for a Spanish one (if applicable) or apply for a Spanish license.
Tourists from a European country, including Norway, Iceland, and Liechtenstein, can use their driving license in Spain.
2. Safety and Rules for Spanish Roads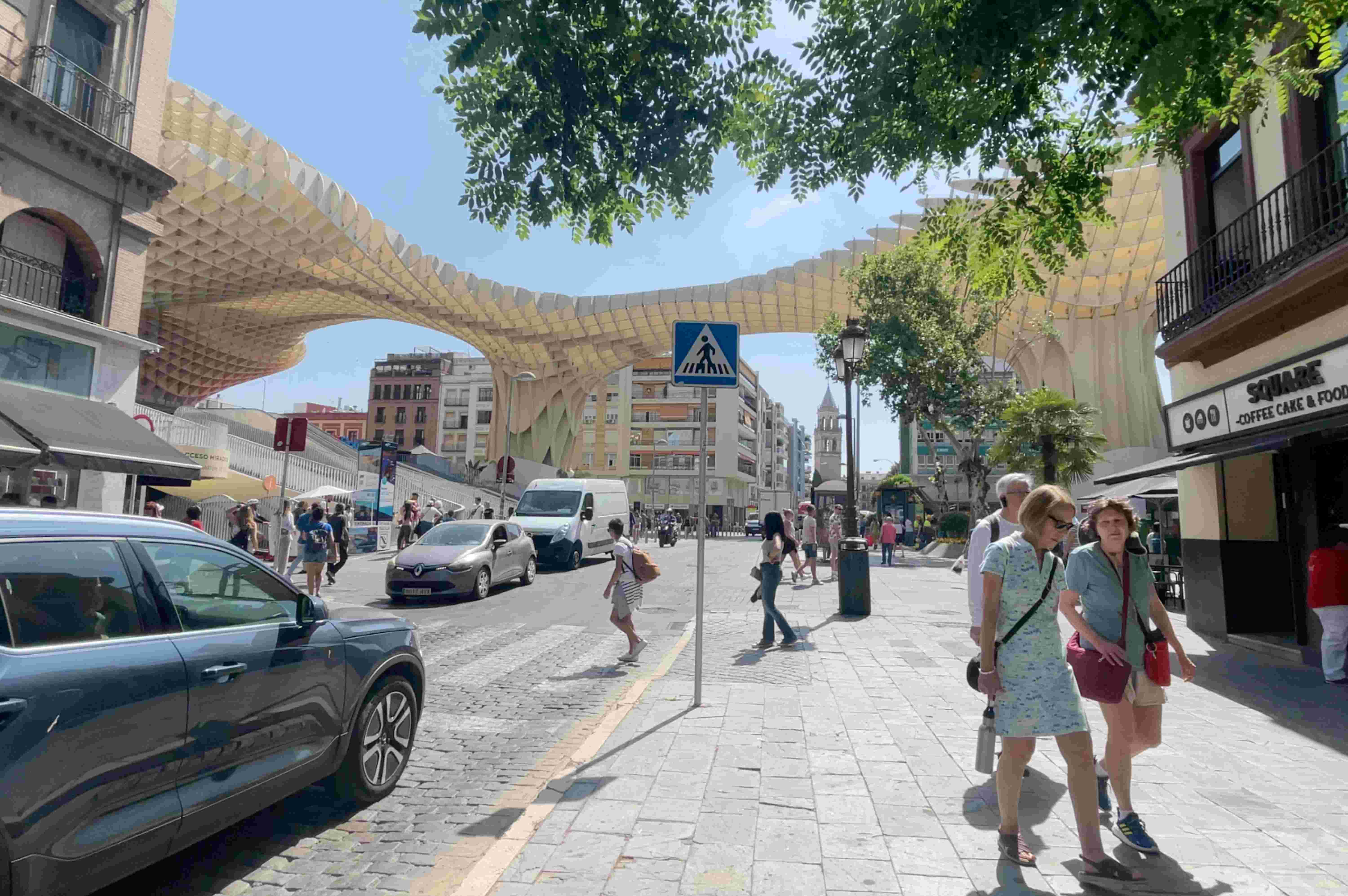 Just as I mentioned before, to drive in Spain, you need to be over 18 years old and over 21 years of age to be able to rent a car. But tourists should know plenty of safety measures and rules before driving through Spain.
Below I will list the 25 most important aspects to remember when deciding to drive in Spain.
Speed Limits: Adhere to speed limits, which are typically 50 km/h (31 mph) in urban areas, 90 km/h (56 mph) on open roads, 100-120 km/h (62-75 mph) on highways, and 120 km/h (75 mph) on motorways.
Seat Belts: Ensure all occupants, including rear passengers, wear seat belts at all times.
Child Safety: Children under 12 and less than 135 cm in height must use appropriate child safety seats.
Alcohol and Drugs: Don't drink and drive. The blood alcohol limit is 0.05%, and it's 0.01% for new drivers. Driving under the influence of drugs is strictly prohibited.
Mobile Phones: Using a handheld mobile phone while driving is illegal. Use hands-free devices if necessary.
Documentation: Always carry your valid driver's license, vehicle registration, and insurance documents.
Roundabouts: Yield to traffic already in the roundabout, drive clock-wise, and only exit the roundabout from the outer lane. 
Overtaking: Only overtake on the left; use your indicator before overtaking.
Priority: Vehicles approaching from the right generally have preference unless otherwise indicated by road signs.
Traffic Signals: Obey traffic signals and signs, including stop signs, yield signs, and red lights.
Parking: Park only in designated areas. Blue lines indicate paid parking zones. Avoid yellow lines, as they signify restricted parking areas.
Pedestrian Crossings: Yield to pedestrians at zebra crossings and marked crosswalks.
Emergency Vehicles: When vehicles approach with flashing lights and/or sirens, yield the right of way and make way for them.
Helmets: If riding a motorcycle or scooter, always wear a helmet. Both the driver and passenger must wear helmets.
Animals: If traveling with pets, ensure they are safely secured in the vehicle.
Tolls: Some roads are tolled, so be prepared to pay toll fees. Check your route for toll information.
Road Conditions: Be cautious of narrow roads, sharp turns, and steep inclines, especially in rural areas.
Weather Conditions: Adapt your driving to weather conditions, including rain, fog, and snow. Carry necessary equipment if driving in winter conditions.
Highway Etiquette: Use the right lane for overtaking, and return to the right lane afterward. Keep a safe following distance.
Dipped Headlights: Use dipped headlights at all times, even during the day, on interurban roads.
Reflective Vests: Have reflective vests in the car, as Spanish law requires all occupants to wear them when exiting the vehicle on the roadside.
First Aid Kit and Warning Triangle: Keep a first aid kit and warning triangle in your vehicle.
Fines and Penalties: Traffic violations can result in fines. Pay them promptly to avoid further consequences.
Emergency Numbers: Save the emergency numbers for police (112) and medical assistance (061) in your phone.
GPS and Navigation: Use a reliable GPS system or navigation app to stay on the correct route and avoid getting lost.
3. How to rent a car in Spain
How hard is it to rent a car in Spain? The process of renting a car in Spain is pretty simple; we have a video that teaches everything on how to rent a car in Spain, where to do it, and some tips.
Check it out right here 👉🏼: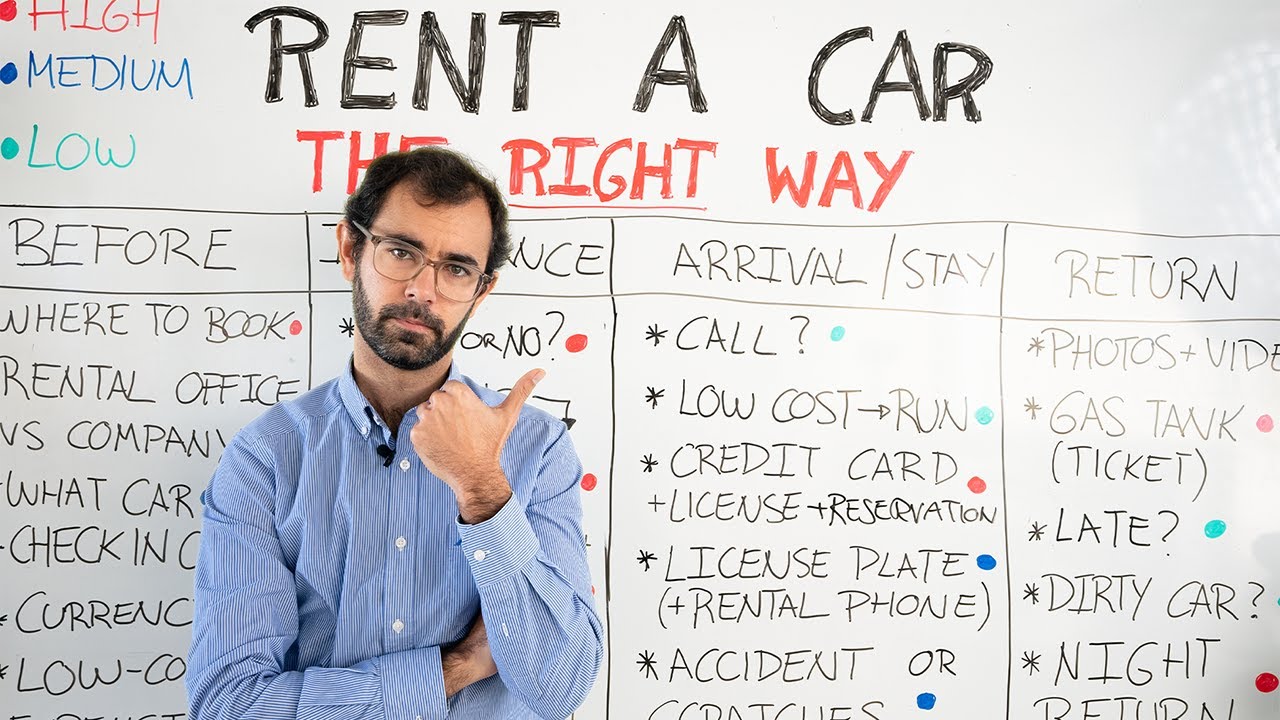 If you need more time to watch our webinar (even though I highly recommend it ), I will mention some important aspects of renting a car in Spain.
Rental car companies in Spain:
Budget
Enterprise
Sixt
Europcar
Avis
Hertz
To rent a car, you must visit the website of any of the companies above and select a car of your preference. Mechanic cars are more common than automatic, so be sure to read all the descriptions about the vehicle before selecting it. 
When you have chosen, check if you can deliver the car to multiple offices. For example, if you get the car at the airport Adolfo-Suarez Barajas in Madrid, make sure you can leave it at another office if you have that in mind.
When renting a car in Spain, do it ahead of time. Road trips are famous in the country, and renting a car last minute may result in a vehicle that only functions for you or is too expensive for your budget.
Google Maps and Waze work perfectly in Spain except for the island of Mallorca.
4. Main Highways in Spain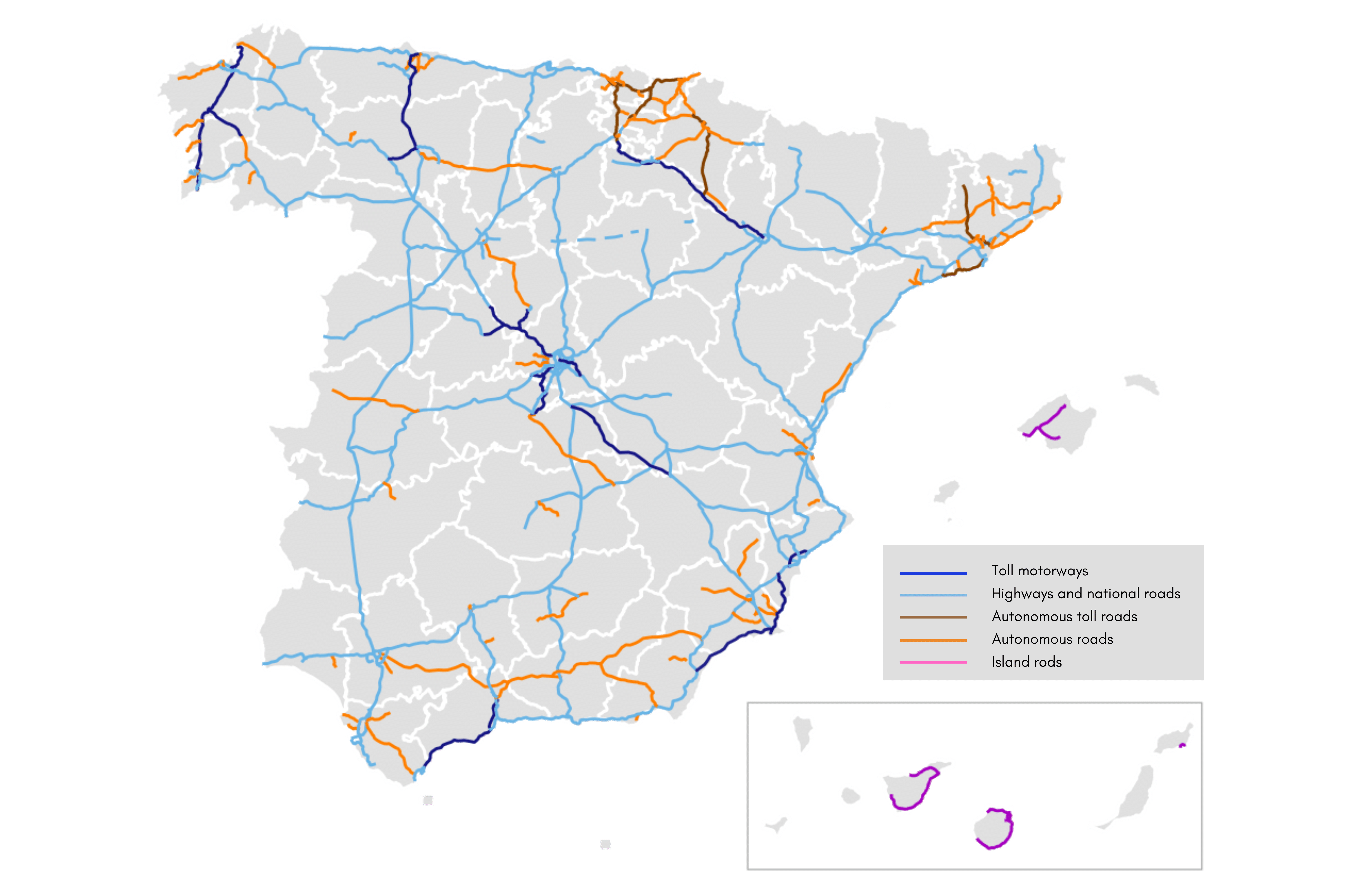 Spain has nine important highways, or "autovías," which connect the whole country. The mains highways or "autovías" start with an "A" and you should know that they are toll-free, so you don't have to worry about paying every few kilometers, which, if you ask me, makes traveling to Spain cheaper than France 😏. The maximum speed on autovías is 120 km/h.
---
| Road | Route | Distance (km) and Time |
| --- | --- | --- |
| A1 | Madrid- Burgos | 250 km / 2 hrs 30 min |
| A2 | Madrid - Zaragoza (continues to Barcelona with the AP2) | To Zaragoza: 315 km / 3 hours To Barcelona: 620 km / 6 hours |
| A3 | Madrid - Valencia | 350 km / 3 hrs 30 min |
| A4 | Madrid - Seville (continues to Cádiz with the AP4) | To Seville: 530 km / 5 hours To Cadiz: 650 km / 6 hours |
| A5 | Madrid - Badajoz | 400 km / 3 hrs 45 min |
| A6 | Madrid - A Coruña | 600 km / 5 hrs 45 min |
| A7 and AP7 | From north to south, the Mediterranean coast. From the French border to Malaga | 1200 km / 11 hours |
| A8 | The north road. From Torrelavega to Aviles | 175 km / 1 hr 45 min |
| A9 and AP9 | From Ferrol and A Coruña to the Portuguese border (Tuy) | 200 km / 2 hours |
---
Nevertheless, there are still some motorways where paying tolls is compulsory, and there are no alternative roads to avoid them; these are:
the AP-68 between Bilbao-Zaragoza
the AP-7 Mediterranean Motorway between La Junquera and Tarragona
the AP-9 Atlantic Motorway in Galicia,
the AP-66 and the AP-71, in León
the AP6, AP 51, and AP 61 between the provinces of Madrid, Segovia, and Ávila
the Madrid Access Radials (R2, R3, R4, R5, R-41, M-12 and AP-36).
If it is easier to identify, "AP" means "autopistas de peaje," so toll motorways will hint at when to expect a toll. The maximum speed on autopistas is 120 km/h.
If you want more information on tolls, I will link you to the government's website, where you can solve all your doubts 👉 Tolls and Vignettes.
All the highways start from the "Puerta del Sol" in Madrid, which is considered the KM 0 of the country. Everything to the right of the KM 0 is designated even numbers, and everything on the left is given odd numbers.
Besides the "autovias" and "autopistas de peaje," there are three other types of roads that you should keep in mind for your trip. 
So, first, we have the "Carreras nacionales," which you will identify on the map for having an "N" before the numbers. National roads are free to use, don't allow overtaking, and have a speed limit of 70 - 90 km/h, depending on the area. 
These roads are important to remember because they cross small towns and villages, attractive destinations for road trips and camping.
Then, we have the "Carretera autonómicas," or country roads, which belong to each autonomous community, and the government of that community is responsible for its maintenance. These types of roads start with a "C". 
The roads are also free and have a speed limit of 90 km/h.
Finally, we have the European roads, which start with an "E" and belong to the European network of roads. 
When driving through Spain be very careful with the speed limits; policies are very strict in the country. There are land and even air radars to control speed throughout the country.
---
Safe this article if you are planning to do a road trip through Spain and want to be as prepared as possible.
I recommend pre-checking the routes you will take and familiarizing yourself with some names to avoid wrong turns and too much speed.
If you have already been driving throughout Spain, let us know your tips and tricks in the comments. Your experience will help future travelers have a better experience.