Winter in Mallorca? 7 Best Plans for the Perfect Off-Season
February 24, 2023
Updated:

June 5, 2023
Published: February 24, 2023
Are you visiting Mallorca during the winter? It may not sound like the perfect season to visit the island, but there are plenty of things to do and enjoy during the off-season.
I know the following news will cheer you up! The weather in Mallorca during the winter isn't all that bad, temperatures are mild, and they can range from 15 to 20 degrees during the day.
So, I don't know if visiting Mallorca during the off-season didn't excite you as much as visiting during summer. But I will make sure you love your trip!
After reading this article, you will have seven new ideas and plans to do during your trip. Each of these plans can take from an afternoon to an entire day, so prepare to fill up your Mallorca's agenda 😎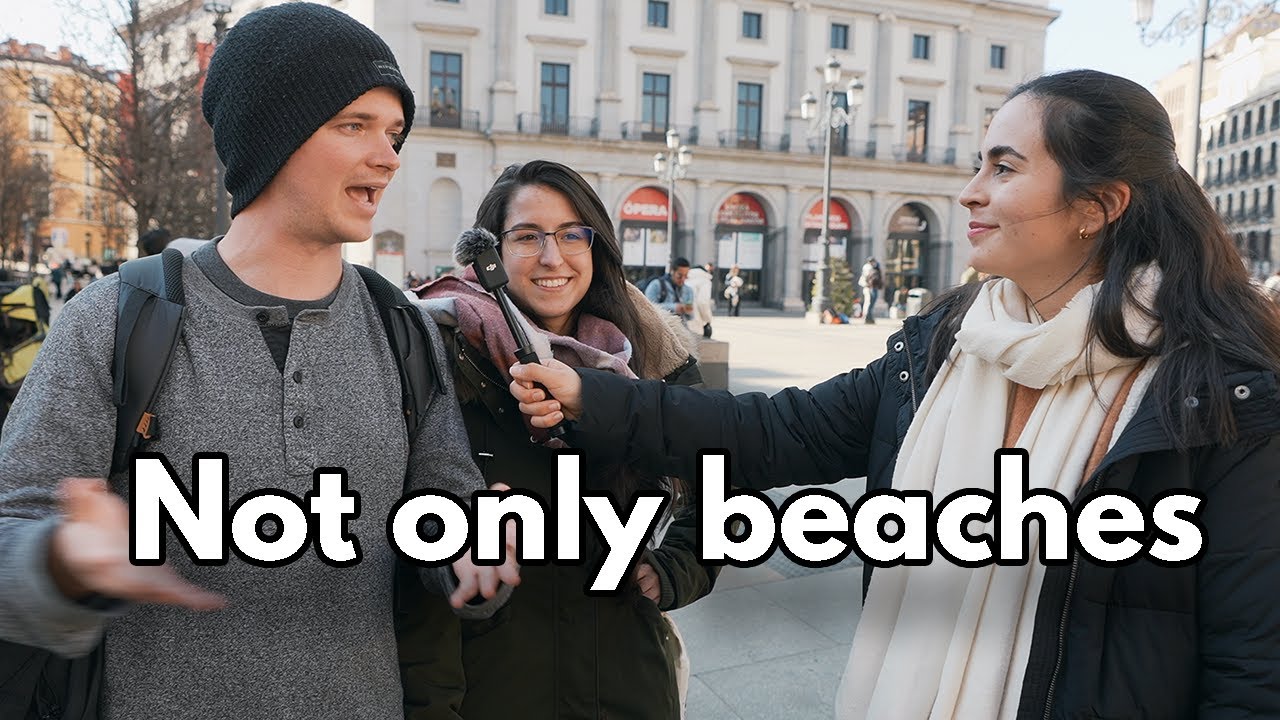 1. Go for a hike in the mountains
Even though Mallorca has more than 300 days of sun, there is a period when winter is present. And, when that happens, and it's not rainy, it is time for a hike. 
Usually, people stay in Palma, the capital of the island, but in case you are in a town nearby, renting a car is your best choice to get around. 
In case you want more options for transportation, check our article on how to get around Mallorca:
How to Get Around Mallorca: 8 Tips I wish Someone Told Me.
My top recommendation is that you wake up very early, hop in the car, and get to the chosen place for hiking before sunrise. One of the most beautiful things you can do on the island is to see the sun rising, finish your hike, and hunt for fresh food in a market. 
Serra de Tramuntana: Serra Tramuntana is the mountain range of Mallorca that was declared a UNESCO World Heritage in 2011. One of the most famous trails is the GR-221 or Ruta de Pedra (Dry Stone Route) because it goes from one end of Mallorca to the other. If you decide to complete the route, it will take five days; otherwise, choose your distance and enjoy the views, historical sights, and landmarks it crosses. 

Torrent de Pareis: Torrent the Pareis is a challenging route; it takes almost nine hours to complete and is characterized by its steep climbs, but the views are unforgettable. 

If you stay in Palma, you must drive 1h20 minutes to the starting point. And, if you decide not to rent a car, a bus will take you to the place, but always confirm it with a tourist guide or hotel staff. 

Again, Torrent de Pareis is a challenging hike; you should go with someone experienced. 

Puig de Galatzó: Puig de Galatzó is another popular hiking route in Serra Tramuntana. Like in Torrent de Pareis, you should be physically prepared because it is an enduring trail. The hike lasts approximately four and a half hours and will gift you views of the island. 
2. Take a stroll through the beaches
One of the advantages of visiting the island of Mallorca in winter is that it's the off-season, and the beaches won't be crowded with people. 
Even though the weather won't be as warm as the months of spring and summer, you can still take beautiful strolls on Mallorca's beaches and even enjoy some sunsets. You can expect temperatures between 7-16 degrees, which is lovely and warm for winter. 
Es Trenc: Es Trenc is one of the most beautiful beaches on the island of Mallorca. It is a 10 km (2 miles) paradise of white sand and crystal clear waters that will give you a lifetime walk. From Palma to Es Trenc is a 20-minute drive, and if you decide not to rent one, you can get there by public transport, but you will make a 2 hours journey. 
Playa de Muro: Playa de Muro is another extensive beach with blue, crystal clear waters and white sand. It is the longest beach on the island, so much so that Playa de Muro is divided into four sections. 

It is an excellent place for water sports and relaxing, detoxing walks for several hours.

Heads-up! Playa de Muro is located on the opposite side of Palma, it is in the northern part of the island, and you can get there in a 45 minutes drive or a 1 hour by public transport. 
Portals Vells: Portals Vells is a town on the southwestern coast of Mallorca. Unlike the other two, it doesn't have an extensive beach to walk to, but you can stroll next to the ocean for a while and then move on to one of the restaurants from the village. 
This beach is a 30-minute drive from Plama and a 1h30 journey by public transport. 
Read our full list of Mallorca's beaches and Calas right here!
9 Best Beaches & Hidden Calas in Mallorca by a Local
3. Visit Mallorca's towns
If you visit Mallorca during the winter, one of the best itineraries you can plan is to see some of Mallorca's most beautiful villages. 
Sóller: Sóller is a beautiful village in the northwestern part of the island, located 30 minutes away by car from the beach. It is a culturally rich city with buildings dating back to the 13th century and a tram almost 100 years old. This village is home to a few of the best restaurants on the island. If you visit during February, you will experience the Fira de la Toronja (Orange Fair), which celebrates the town's citrus industry. 
Portocolom: Portocolom is a gorgeous beach town on the eastern side of Mallorca, with one of the most important ports on the island. This fishing village is perfect if you want to escape the usual, touristy areas on the island. 
Valldemossa: Valldemossa is located 30 minutes away by car from Palma. This village's beauty is right in the middle of Serra Tramuntana, so it combines stunning views with medieval architecture. 
4. Enjoy a spa day!
Having a spa day is a gift from the heavens, but imagine getting a spa day with views of the Mediterranean ocean?! A dream, I know. Well, if you visit Mallorca in winter, one of the best things you can do on the Balearic Island is hopping from spa to spa, getting the pampering you deserve. 
Now, here is a recommendation for your spa hopping: Arabella Spa. The prices at this luxurious spa can range from €65 to €360, and you can get from massages to facial treatments to yoga classes that will restore your peace. Arabella Spa is inside the St. Regis Mardavall Resort, a 20-minute drive from Palma. 
Now, I know that you would have preferred to visit Mallorca in the summer; but I have a spa for you that will warm you up on the cool days of the island. Talise Spa is located in the village of Sóller; it offers an oasis of relaxation with ten treatment rooms, a Hammam room, a sauna, and the outdoor Hydro Pool.
5. Go shopping in Mallorca
Another plan to do in Mallorca during the winter is shopping! The capital, Palma de Mallorca, has plenty of great streets and stores to look around and find your perfect fit. 
The to-go-to street is Jaume III, a historical avenue with luxury stores, great restaurants, and five stars hotels. You will find stores like Farinelli, Michael Kors, Clarks, and the Corte Inglés, and when you need some recharge, you can get a flat white at Nanø Coffee next to the Sandro store. 
The direct competition of Jaume III is Passeig de Borne. Just a few minutes away from Jaume III, Passeig de Borne is famous for its international and luxury stores. Even if shopping isn't in your budget, walking on this street is very pleasant, plus it doesn't hurt to window shop!
Another great option for artisan products and crafts is Santa Catalina Market, close to the port. On top of that, you can walk through San Miguel street, Porto Pi, and Fan Shopping center to look for something interesting. 
6. Explore Palma's landmarks
As you can see in the map I added above, Mallorca is a tiny island. It has plenty of small towns and fishing villages that will make you feel like you were part of a rom-com. 
However, if you decide to stay only in Palma de Mallorca, there are specific landmarks you can't miss. 
The first and most important is the Cathedral of Santa Maria of Palma, a stunning gothic cathedral overviews the sea. It is one of the most impressive buildings in Palma, and the materials of this architecture match perfectly with the city. 
A second must-visit landmark is Bellver Castle. It is a 14th-century medieval round castle that oversees the city from the hilltop. The Bellver was built by King Jaime II of Majorca and is one of the few circular castles in Europe!
If you are a fan of architecture, you should also visit the Royal Palace of La Almudaina. A former Arab fortress, La Almudeina was turned into the royal place of the Catalan kings around the 14th century. 
If you are a fan of world wonders, don't forget to book your visit to the "Cuevas del Drach." The Caves of the Drach are one of Mallorca's best-conserved secrets; it consists in four significant caves, which main attractions are the stalactites and stalagmites. The picture below shows that the island is full of enthusiastic tourists, even during Mallorca's off-season.
This list could go on, but I want to finish up with the Es Baluard Museum of Modern and Contemporary Art and Museu Fundación Juan March. The first one hots pieces from international artists while the second showcases paintings by Picasso, Miró, and Dalí.
7. Do a gastronomic tour
Something that will always go right in Mallorca, or Spain itself, is food. The gastronomy of the island is always fresh and very organic. The best markets around Palma for a local's gastronomy experience are Mercat Olivar and Santa Catalina. 
If you are staying in Palma, don't forget to visit Sto. Cristo! This pastry store has been elaborating on one of Mallorca's most famous traditional dishes since 1910. Well, more than a dish is a pastry called ensaimada, which is made of  wheat flour, sugar, eggs, and the ingredient that gives its name, lard, which in Catalan is called "saïm."
Besides those two, there are plenty of great restaurants in Mallorca; you just have to choose according to your budget. For example, the Vermuteria La Rosa & Colmado has a very affordable menu, local cuisine, and crazy good wine. However, if yuo are looking for more high-end cuisine, you can go for the Michelin-star restaurant Marc Fosh, with Mediterranean flavors and locally sourced products. Fosh's restaurant has been described as a brilliant and unique experience. 
---
These are just a few ideas of the plans you could do in Mallorca during the off-season. Even though winter is not everyone's choice for an idyllic Mediterranean island, there are still plenty of things to do in Mallorca.
We hope these seven activities in Mallorca during winter help you make the most of your trip! Don't hesitate to write us if you have any doubt!