Seville City: Is it Worth Traveling? | Best Local Insights
September 28, 2023
Updated:

October 2, 2023
Published: September 28, 2023
A city brightened by its people, Seville is one of those places where traditions bring color to streets, and the presence of the Guadalquivir River is like the cherry on top!
Today, I want to introduce you to this beautiful city, the third most important in Spain, house of an incredible cultural and historical legacy.
In addition to its numerous UNESCO World Heritage sites, such as the renowned Royal Alcázar of Seville, its delightful Mediterranean climate, and its delicious traditional dishes, Seville is a destination that truly deserves your visit.
And this post will tell you everything you need to know about Seville before traveling.
By the time you finish reading this, you'll understand there's no other city like Seville, one that greets you with open arms, vibing with joyous dances and songs.
Seville City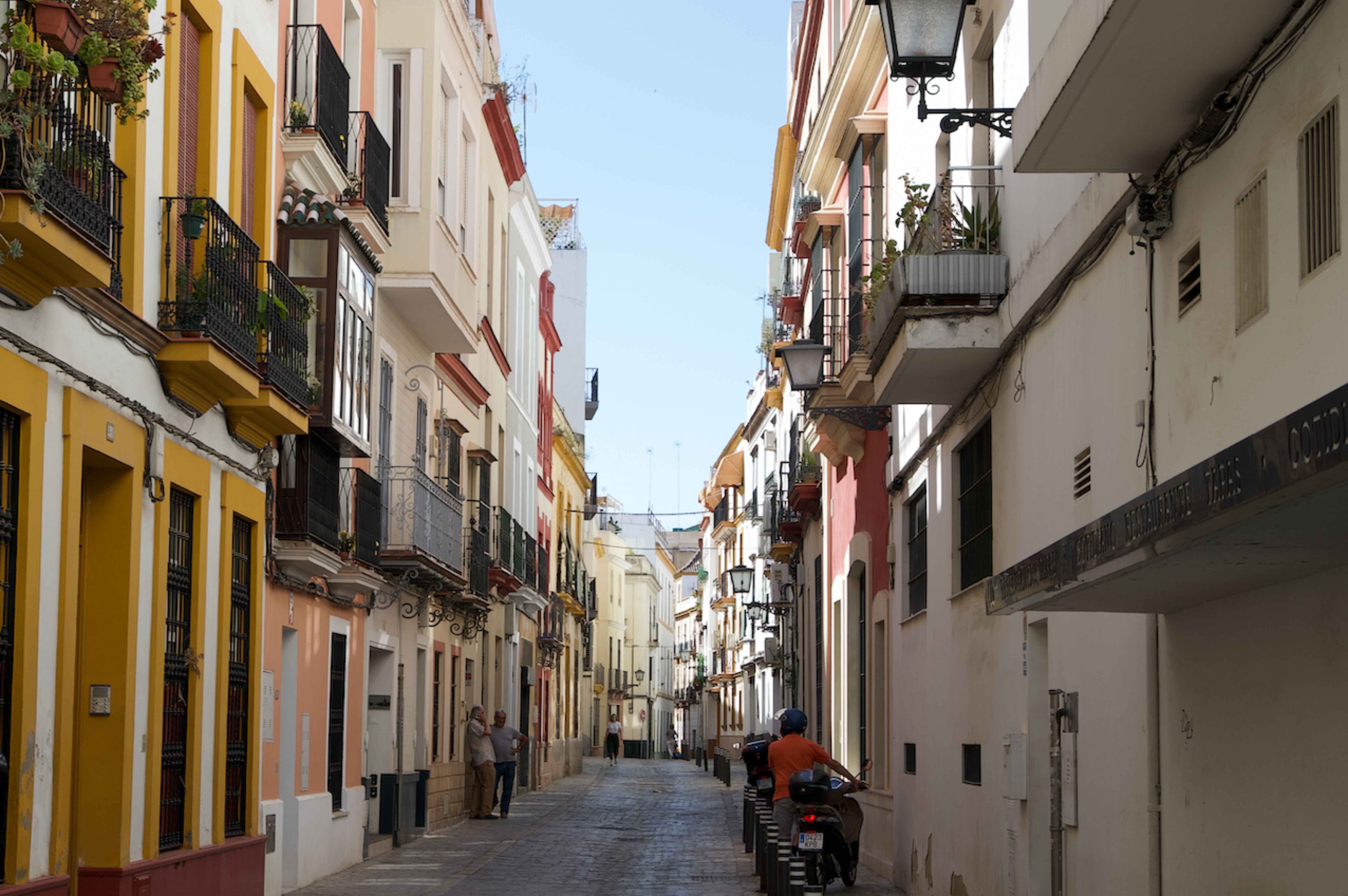 Seville is the third-largest city in Spain. It is located in the southern region of Andalusia and is crossed by the Guadalquivir River, the only navigable river in Spain.
It is also known as the pearl of the Guadalquivir River, the sister of Rome, or the other eternal city.
Seville is a city with a lot of history and heritage. It is a city with very marked traditions. At the same time, it is open to people from all over the world, and you can appreciate the mix of cultures from the moment you step foot in its lively streets.
To give you an idea of Seville, they passed from the Romans, Visigoths, and Muslims! So the monuments and main landmarks you'll see have stunning architecture featuring those architectural styles.
What is Seville Famous for?
Seville is famous for being home to a mix of different cultures representing Muslim Spain, and the city is full of important landmarks.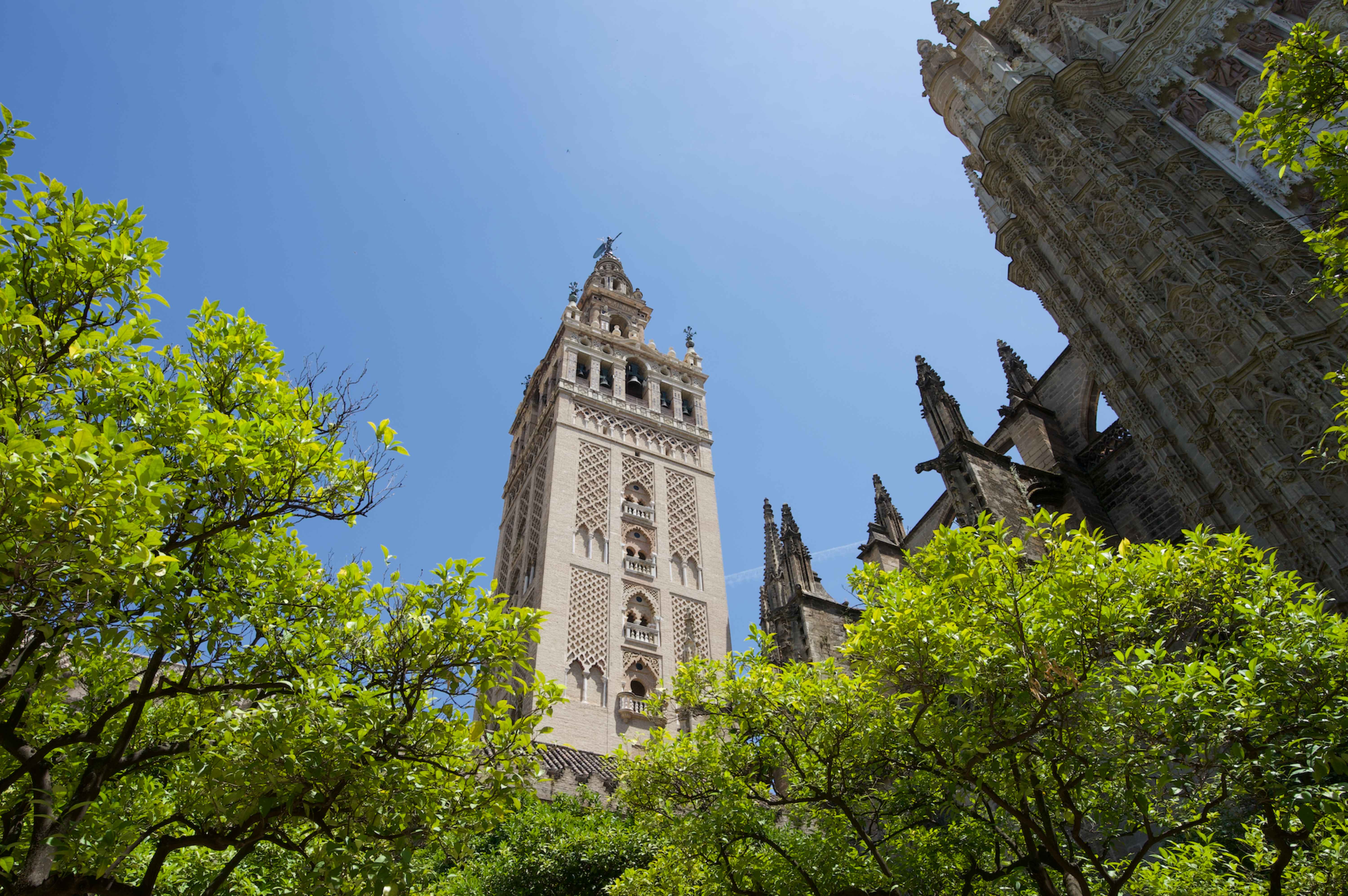 On the one hand, you have the renowned combination of the Alcázar, the Cathedral with the Giralda, the Archive of the Indies, and the majestic art of Plaza de España are incredible attractions for everyone. 
On the other hand, Seville has beautiful churches and convents worth exploring, such as the Royal Parish of Santa Ana, the Casa de Pilatos, Palacio de Las Dueñas, and Casa de los Pinelo.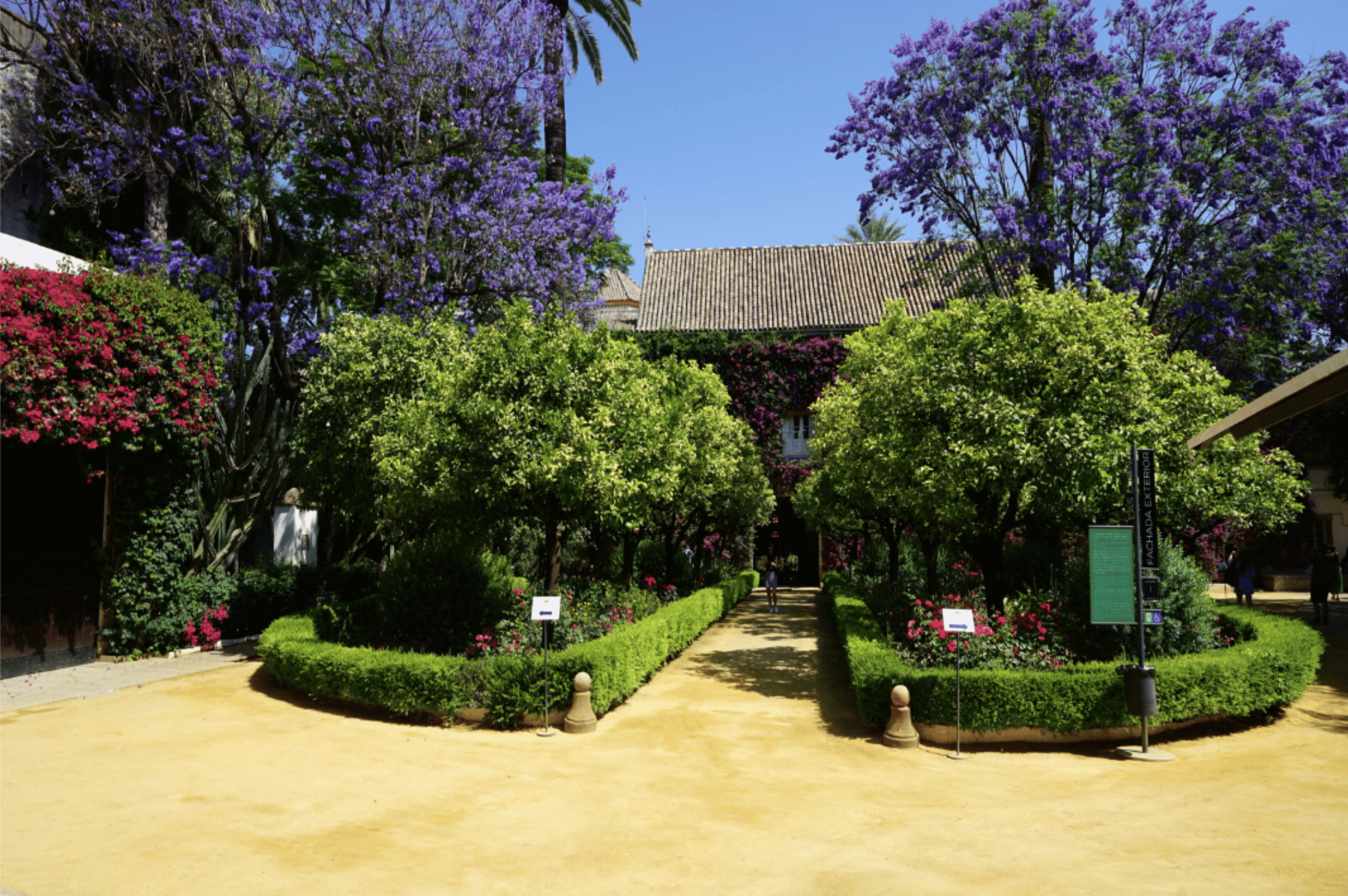 And let's not overlook the iconic green areas such as El Parque de María Luisa and the charming gardens within the small palaces!
Seville is also known for its boiling temperatures in Summer and for being one of the sunniest places in Spain, where the sun blesses the city literally every day. The weather in Seville is truly enviable and perfect for enjoying outdoor plans every season.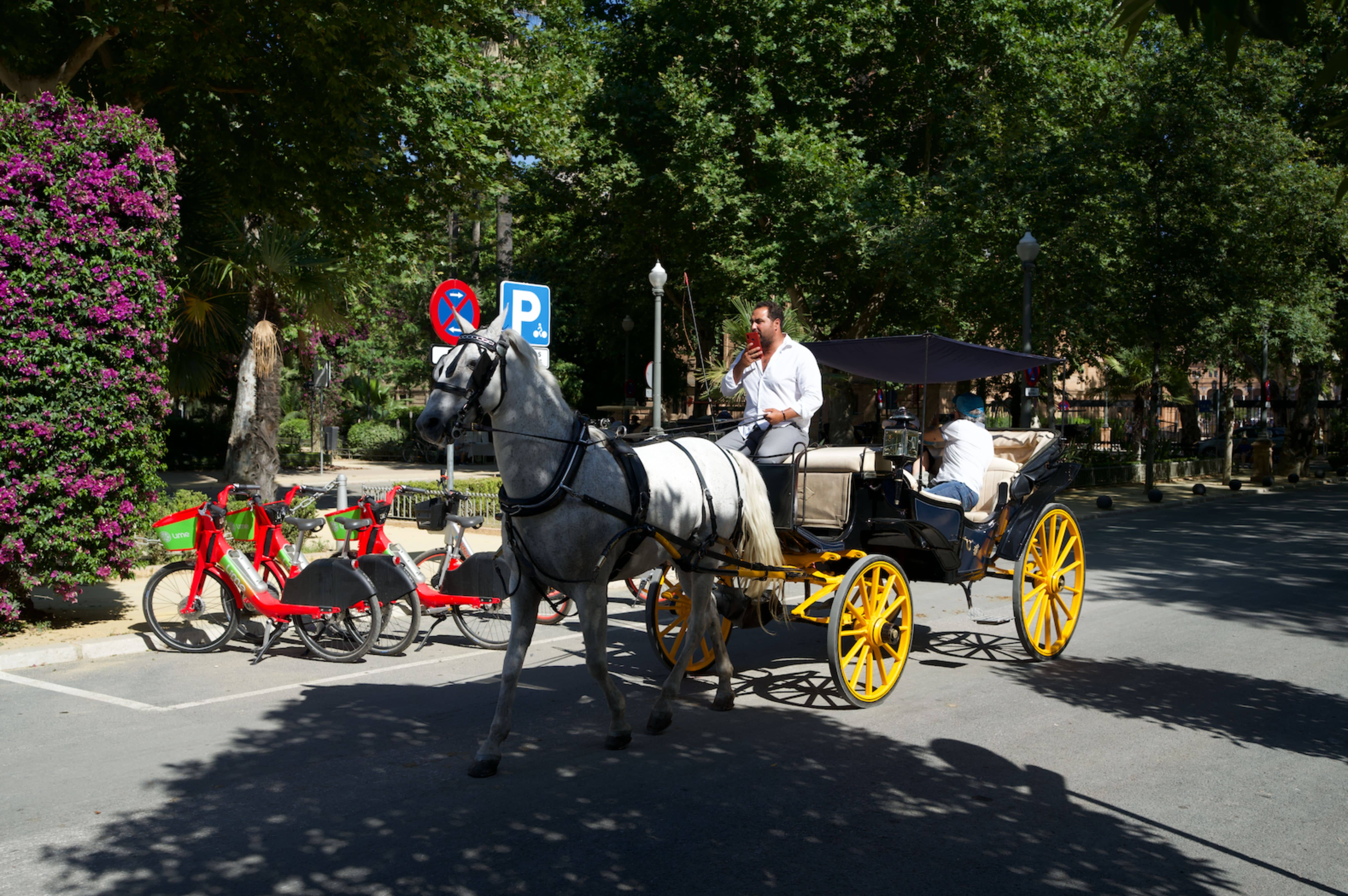 The city is famous for being the birthplace of the Flamenco culture, with the Triana neighborhood as the main hub. It is the most famous neighborhood in the world that has witnessed great flamenco figures, such as Antoñita Colomé, Curro Vélez, and El Marchena. Between the 18th and 19th centuries, flamenco dancing and singing flooded the patios of neighborhood houses, bars, and cafés.
Find out where to watch an authentic flamenco show in Spain today: 10 Top Flamenco Shows to See in Spain. With Videos!
Another reason Seville is known worldwide and visited by people from all corners is for "La Feria de Sevilla" and the gorgeous Holy Week processions. 
People sing and dance traditional dances and songs called Sevillanas during the Seville Fair. There are casetas all over the city, and the celebration last a week! It is the biggest (I believe) festival in Spain. Whereas the Holy Week is basically a showcase of religiosity through art and ethnography. (read more)
During these times, the city boasts tourists from all around the world who come up to soak the atmosphere and get familiar with the city and its people. That, by the way, Sevillanos are one of a kind!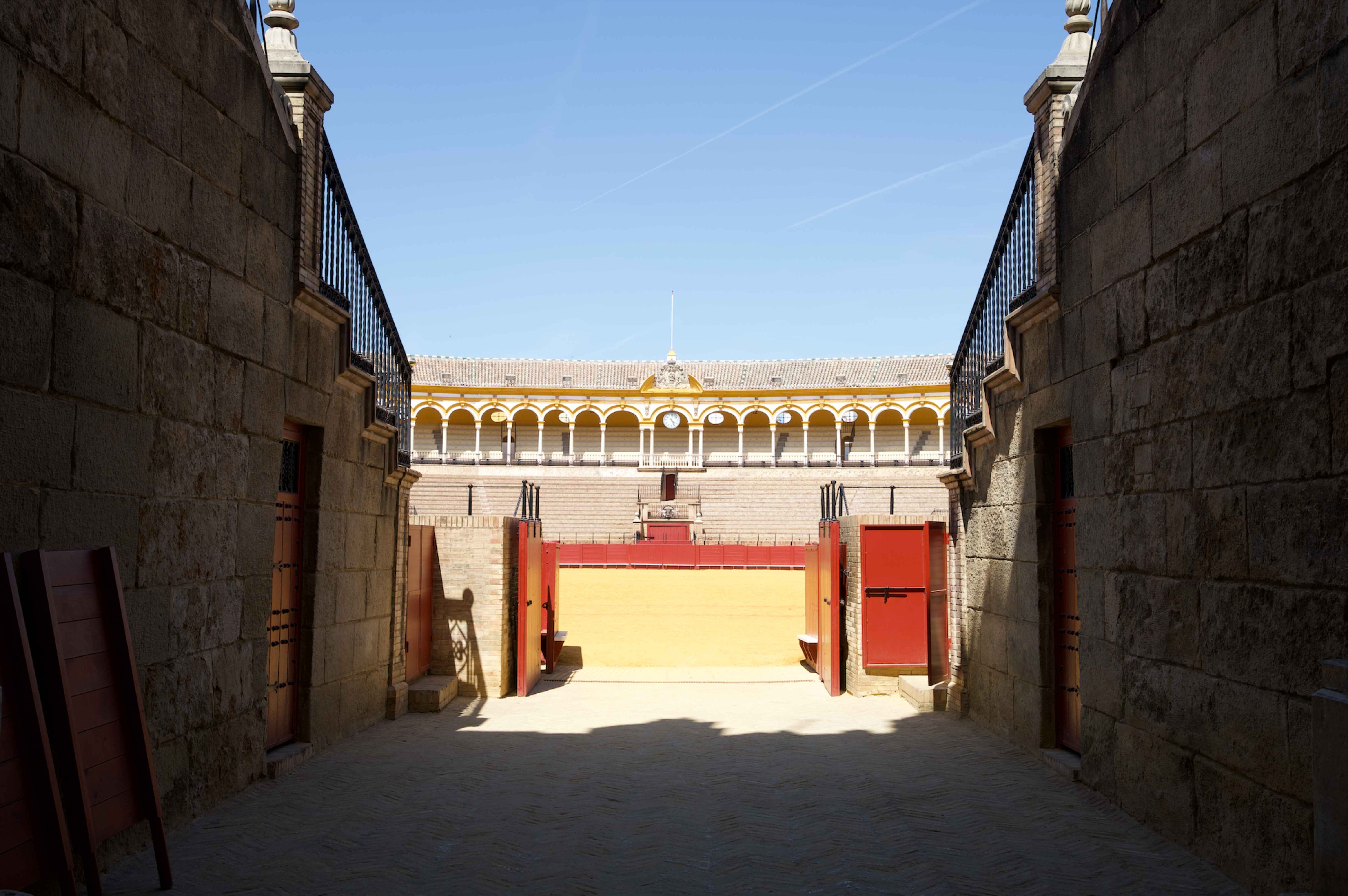 Moreover, La Plaza de Toros de la Real Maestranza is one of Spain's oldest and most prestigious bullrings! It has a museum showing the traditional historical significance of bullfighting in Spain.
You can visit it and see the costumes and pictures of famous matadors (meaning here) who have achieved a lot in the bullfighting world. Plus, it is a typical activity in the Seville Fair. 
Also, Seville is famous for its gastronomic offer. You can really indulge in some truly delicious food! Something about cazón aliñado, huevos a la flamenca, and fried fish drives all the tourists crazy!
The city has a vibrant culture of going out for beers and tapas, a special ritual. You'll find many areas and bars throughout the city where you can see this first hand. 
Similarly, Seville has a wide variety of restaurants and gastro bars where you can appreciate high-end cuisine. And let's not forget about the nightlife in Seville! The city never sleeps, and its people are known for their open and welcoming nature. They're always in to start conversations and socialize with people from anywhere.
Indeed, being a Sevillano is not just a matter of birthplace, it's more like an attitude and a way of life, as a friend once told me.
Is it Worth Traveling to Seville?
If you're hesitating about whether or not to visit Seville, don't give it another thought. You absolutely should, especially if you're a first-time visitor to Spain.
It's a place to see and learn more about the Spanish Muslim history. Also, the cities near Seville, such as Córdoba, Málaga, Jaén, Jerez de la Frontera, Cádiz, and all them are excellent tourist destinations where we (Spanish people) love to go in the delightful months of Summer and Spring to spend our vacation.
I mean, it's very worth it. It's a city you can explore in just a few days. Nevertheless, this will also depend on how much you want to explore and what type of trip you want to have.
Maybe 3 days are enough to see all the landmarks and tourist attractions and enjoy flamenco since moving around the city is super simple, and everything is within walking distance.
But if you want to explore the South of Spain, I would suggest dedicating between 10 to 2 weeks here, using Seville as your base city.
It's something very common that many people often do because Seville is very accessible in terms of transportation and cost.
The city is not expensive, you can plan a budget-friendly trip with no problem, compared to the rest of Spain and other European cities. Although it might seem very touristy, finding where to stay is actually cheap, and there are lots of options. 
Seville Itinerary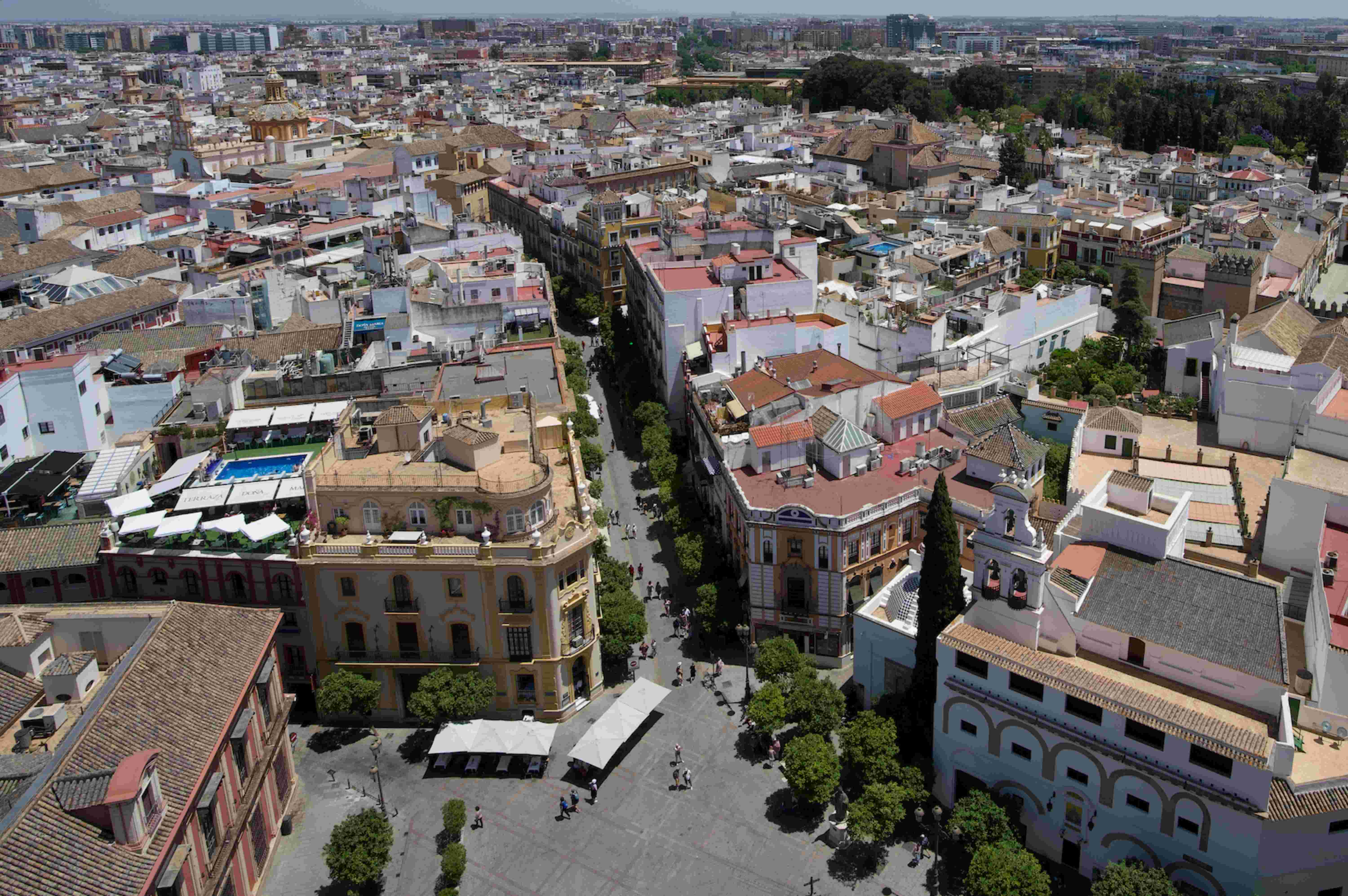 We agree that squeezing a trip to Seville while visiting Spain is a must. Whether you have 2 or 3 days or even 2 weeks, you should spend some time in this city and its neighboring towns. 
However, the way you should distribute and allocate your time plays a crucial role in your overall experience. 
You just need the right itinerary. Here's our free itinerary to discover Seville, plus eleven more itineraries to explore Spain (Madrid and other cities included!).
---
I hope this guide has you ready to discover Seville. Remember that we are here to help you solve any doubts!
You must include this city in your traveling plans, as it will impress you with majestic architecture, friendly people, and incredible history that will make you see Spain with different eyes.
Happy travels!