8 Best Fishing Destinations in Spain + 3 Pro Tips
May 11, 2023
Updated:

May 12, 2023
Published: May 11, 2023
How much experience must we have to catch the biggest Silure in Spain? Not that much, to be fair.
Fishing has an essential cultural weight in Spain. Our wonderful country has thousands of kilometers of coastline, hundreds of rivers, and dozens of reservoirs offering different environments and seascapes!
For this reason, I will show you the best destinations in Spain to go fishing. Whether you're an amateur or a pro, you like surfcasting, fly fishing, rock climbing, or diving, I'll give you some of my best advice so you can catch a big Silure like I did (tried*)
Many people believe that having a good fishing days depends mainly on luck, but that's not the case. If you combine the right knowledge with the right equipment and fishing spot, you will always have a great day of fishing!
First, you should know that Spain is organized into eight fishing regions, the most important for its catches is the Northwest, followed by the other Atlantic regions. Let's dive into them!
---
1. Canary Islands
📍Tenerife, Lanzarote, Fuerteventura, Gran Canaria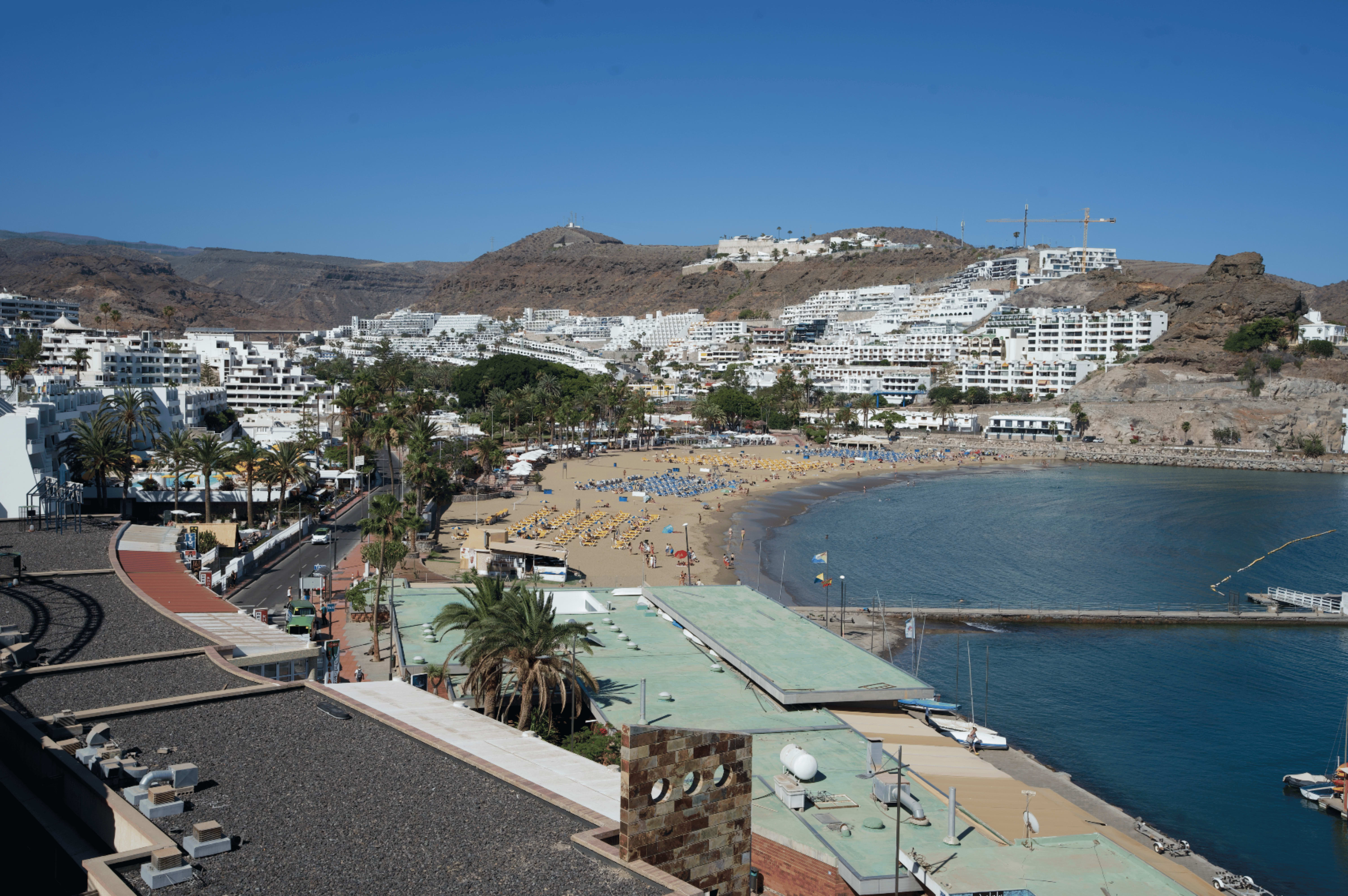 The Canary Islands archipelago offers fishing lovers direct access to the Atlantic waters, where you can discover reefs, offshore fishing grounds, shallow bays, and famous species. 
The best season for deep sea fishing is from June to November when you can find hammerhead sharks, sea bream, and tuna. From Punta de La Restinga in El Hierro and the coast of La Graciosa, you'll find the best fishing spots in the whole country!
The most famous places are Corralejo, San Bartolome de Tirajana, Costa Adeje, Tazacorte, La Restinga, Las Galletas, and San Sebastian de la Gomera. 
While if you are in Gran Canaria, the most typical spots to go fishing are Arguineguín, the Avenida Marítima, Puerto Rico, and Puerto de Las Nieves.
It is common to practice casting fishing, especially surfcasting, highlighting the marine reserve of Punta de La Restinga in El Hierro and the coast of La Graciosa.
🎣 Species: grouper, old grouper, jack mackerel, salema, bream, mackerel, sardine, the medregal, the cherne, the anchete, the bocanegra, and the marlin, which is not found in the Peninsula.
📌 Note: It is common to practice cast fishing, especially surfcasting. 
Tip: An inter-regional fishing license can be obtained in Spain for residents, or expats living in Spain, and it is valid for the eight fishing regions. It costs around 25€, and it is much cheaper than if we get the permits individually. 
2. Islas Baleares
📍Mallorca, Menorca, Ibiza, Formentera, Cala Figuera, Binibeca
The Balearic Islands are one of the best fishing destinations in Spain. The great majority of species are caught by rock fishing since those bottoms offer a greater number of species, so it is very usual. However, ultralight fishing is also practiced from the shore or a boat. 
The islands have idyllic places for the practice of sport fishing:
In Mallorca, you must visit Puerto de Pollensa, Soller, and the dique del Oeste in the Palma capital. 
In Menorca, you will find the Port of Mahón and the Port of the Citadel. 
In Ibiza, you should look out for Platja de Talamanca, Cala Gració, Cala Vedella, or Cala de Sant Vicent.
🎣 Species: sea bass, bream, catfish, catfish, eel, sea bream, gilthead bream, grouper, hake, roosterfish, monkfish, mullet, octopus, orata, pandora, parrotfish, salmon, sea bass, shrimp, snapper, swordfish, turbot and tuna, oblada, salpa, roach, sunfish.
📌 Note: rock fishing is the most prevalent. Then we have ultralight fishing, jigging, spinning, and catfishing. 
3. Cantábrica
📍From Asturias and Cantabria to the Basque Country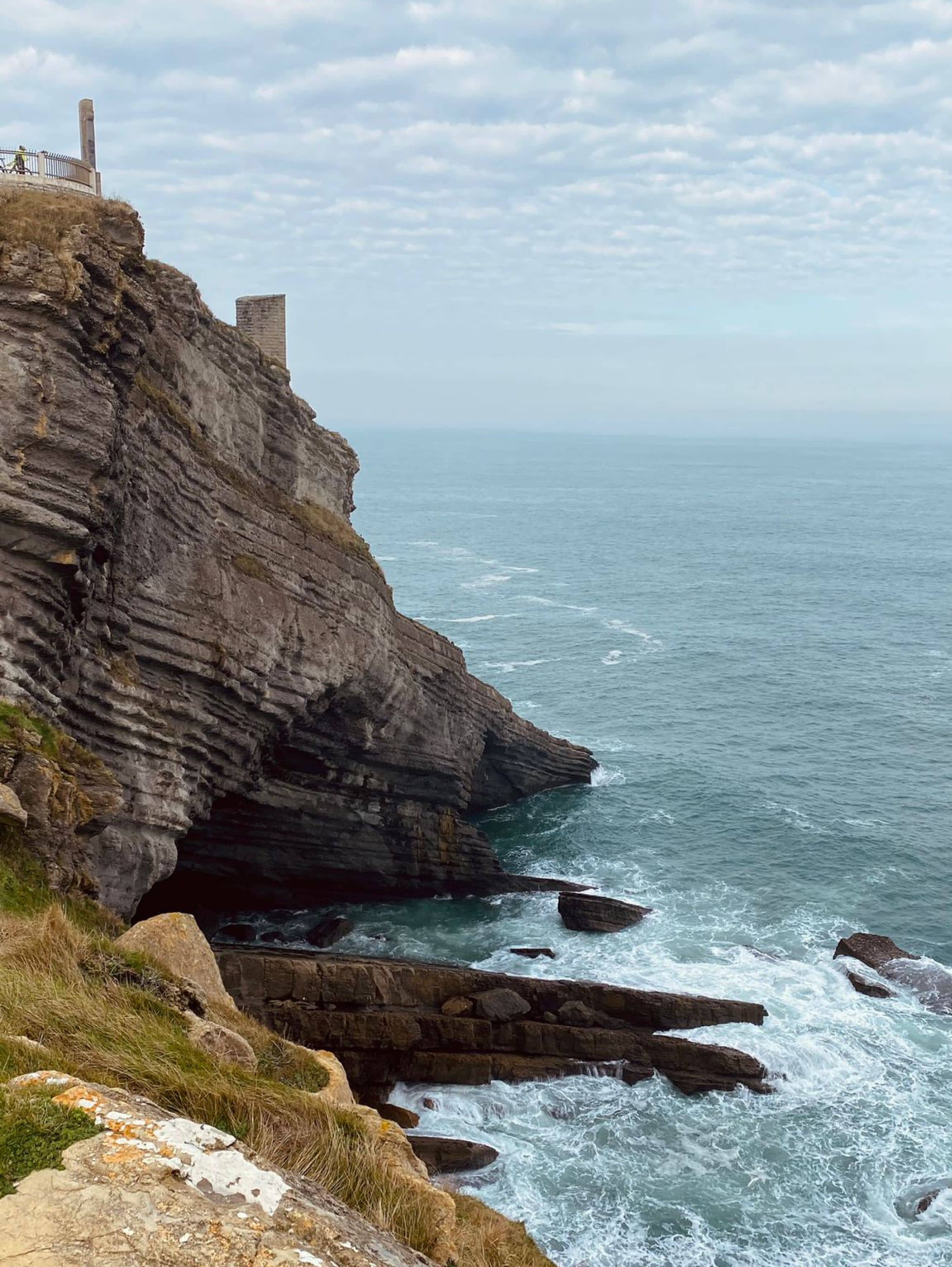 Asturias stands out for its number of rivers and tributaries in the area. It has an extensive coastline and many river trails, beaches, cliffs, and piers. 
The most popular places are Navía, Sella, Cares, Deva, and Esva.
As for Cantabria, the coastal area around Santoña, Colindres, and Laredo are undoubtedly the best. They are a true hub of commercial and artisanal fishing, as this activity is part of the culture of this sea town. 
The fishing season is best in spring, where a mild and humid environment makes the place rich in specimens all year round.
🎣 Species: trout, salmon, sea bream, sea bass, red mullet, black sea bream, turbot, sole, white tuna, red tuna, mackerel, and anchovy from the Cantabrian Sea.
📌 Note: surfcasting, fly fishing, and catches from rocks predominate.
Tip: Whether in a coastal area, you can fish from beaches or cliffs and aboard small boats such as kayaks, or inland you can go to one of the many rivers, lakes, and reservoirs.
4. Noroeste
📍From Vigo and A Coruña, to Ferol in Galicia.
The Norwest covers Galicia, next to the Atlantic. You'll find open, colder, and livelier waters, beaches, and cleaves here.
One of the points of great interest in the area of A Coruña is the Tower of Hercules, O Portiño, Camariñas, Malpica, Ribeira, and Muxía, among many others. 
You can also find many species in Pontevedra; the best ones are in the open sea areas, such as Playa America, Beach Ladeira, or o playa de la Lanzada.
In addition, some fishermen prefer the area of Lugo to find some species that are hardly found elsewhere. Many Galician locals go to Estaca de Bares, Espasante, Rinlo, Nois, Ribadeo, Foz, and Viveiro for good bream, thanks to Lugo's cliffs and coastline. 
The fishing season around is officially between March and July. Around these dates, waters have more specimens than ever. However, fishing during the rest of the year is also typical (except in Winter), as these waters are rich inland and offshore.
🎣 Species: sea bass, squid and cuttlefish, sea bream, turbot, rays and large bream, pout, mackerel, conger eel, eel, etc.
📌 Note: spinning and surfcasting predominate. The fishing prevalent in this region is mainly artisanal, coastal fishing, and deep-sea and deep-sea fishing. Fishing on docks or with any gear in the docks and port waters is generally prohibited.
5. Surmediterránea
📍From Almería, Motril, Málaga, to Algeciras.
A mandatory experience for any fisherman is to visit the province of Málaga. 
Commercial fishing is a major economic activity in the southern Mediterranean area. To give you an idea, only the province of Málaga, a popular fishing destination, has more than 200 consecutive kilometers of coastline rich in all kinds of species.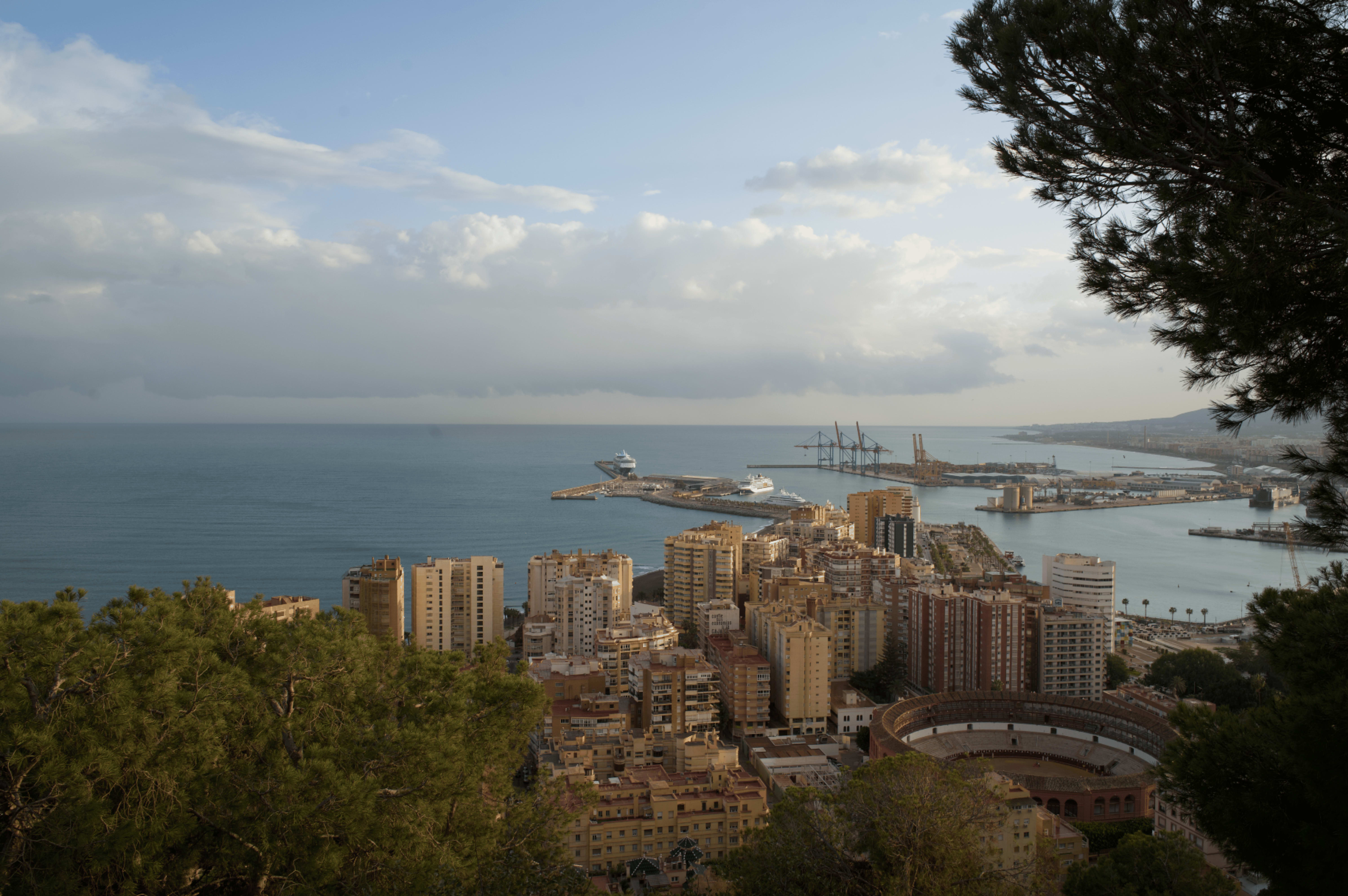 🎣 Species: hitting, red mullet, red sea bream, grouper, dolphinfish, dab, monkfish, monkfish, some rays and sharks, anchovy, horse mackerel, sardine, carp, mackerel, barbel, black bass, pike, mabra, bream, imperial marlin, cuttlefish, black sea bream.
📌 Note: Beyond trolling, jigging and trawling are popular in Málaga. Still, cast fishing is the most recurrent in this region.
You can fish perfectly all year round in Málaga (if you are not looking to catch a specimen of a particular specie, as each one has its moments.
Los Álamos Beach in Málaga, Baños del Carmen, or Maro Beach are great picks. Cabo Tiñoso (in Almería, Murcia) is another great place, although it is not that easy to reach.
6. Suratlántica
📍From Algeciras, Barbate, and Cádiz to Huelva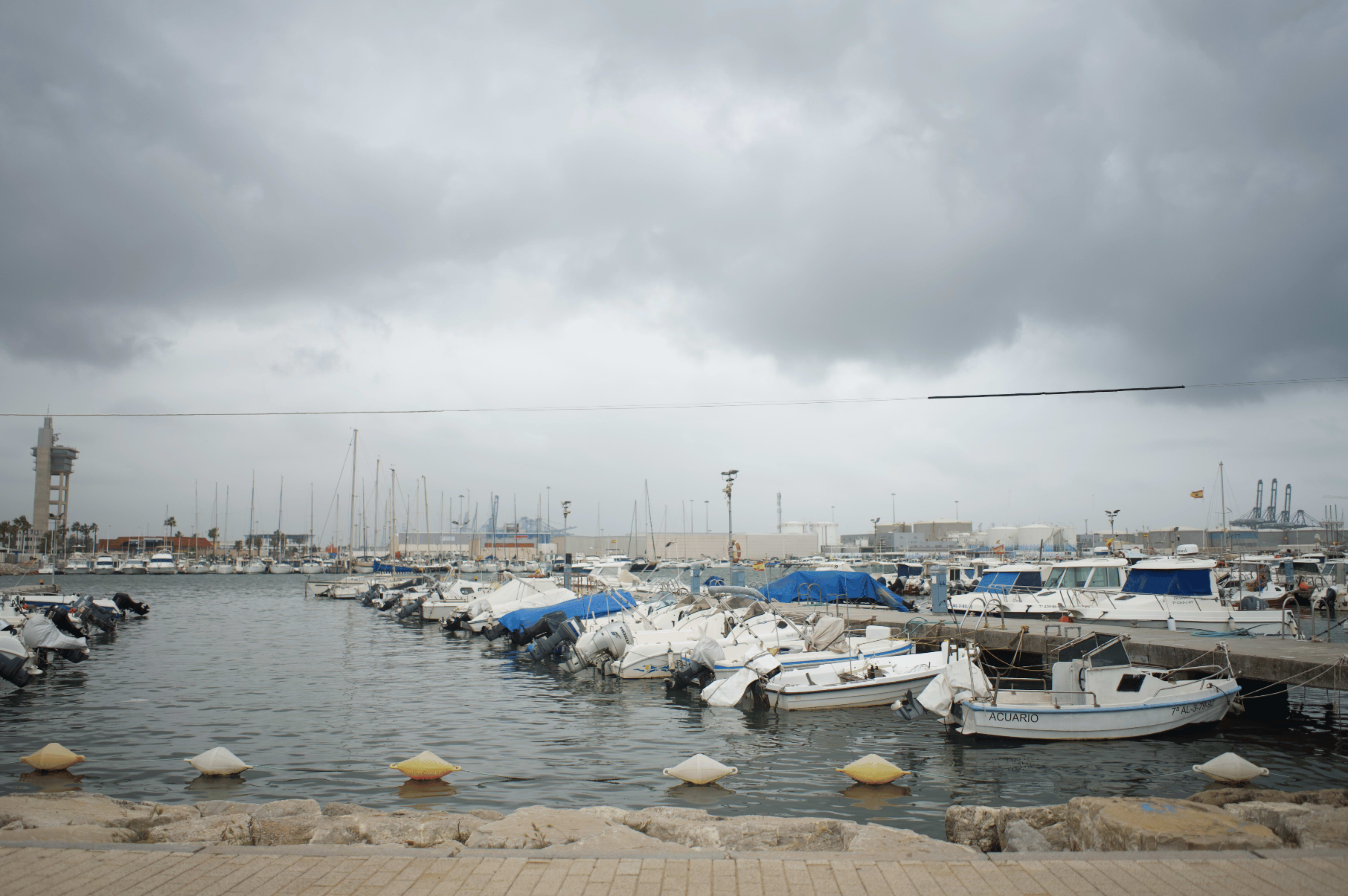 This is the last area of the peninsular coast. 
It is easy to fish at any time of the year since this zone has cooler temperatures and more open waters than the Mediterranean slope. However, summer is the best time for fishing in the South Atlantic area. 
Cádiz stands out for its fantastic fishing destinations along the coast, such as Montijo Beach, Buzo Beach, Fontanilla, and Los Lances. 
Also, you can find an important fish spot in Huelva at Isla Cristina, Playa de La Estrella, and Piedras Negras near the Doñana National Park. To see related information, read the following articles:
The Ancient Spanish Lost City: Is the Missing Atlantic in Andalucia?
Also, the Bay of Santander offers many spaces on its beaches and promenades for sports fishermen. 
🎣 Species: sea bass, frigate mackerel, dolphinfish, blue sharks, swordfish, gilthead bream, moray eel, chub, bream, sea bream, red sea bream, sea bass, mackerel, permit, mackerel, horse mackerel, skate, ray, sole and red mullet.
📌 Note: Practically all types of Fishing are welcome: with nets, both industrial and individual, surface and mid-water trolling, and surfcasting. Plus, it is essential to know that in the north of the country, there is a lot of flounder, sea bass, shellfish of excellent quality, octopus, conger eel, saboga, snook, and these kinds of fish. 
Tip: The jack mackerel is one of the most coveted small fish by Spanish fishermen, both for its gastronomic value and for how easy it is to find them. Trolling may be the most effective technique to catch them. 
7. Tramontana
📍Between the French Massif Central and the Pyrenees, to Barcelona, Tarragona, and Valencia until Alicante.
If something characterizes the Catalan coast is the variety of coasts and the diversity of species found along its 500 kilometers, where you will find beaches, breakwaters, and rocky shores.
The best beaches for sea bream fishing in Girona are undoubtedly Sant Pere Pescador, Cabo de Creus, and L'Estartit.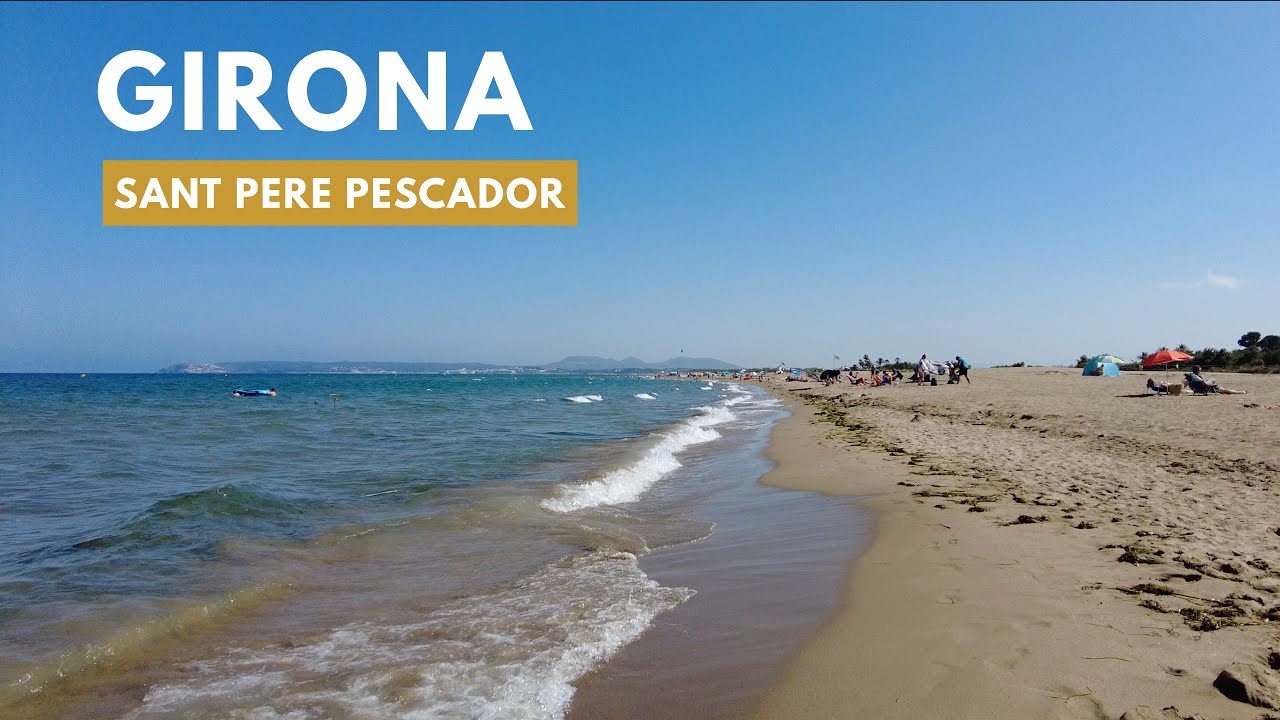 The mouth of the Delta del Ebro, one of the most extensive wetlands in Mediterranean Europe, is also an excellent spot for fishing in Spain. The beaches of Eucalyptus, Garxall, Fangar, Arenal, and Trabucador are the best! And you'll enjoy a unique and distinct natural setting. 
🎣 Species: gilthead bream, sea bass, black sea bream, bluefish, conger eels, pageles, mullets, and white pigeons.
Learn more about the Ebro River: 
Experience the Ebro River: 8 Facts, Best Spots, Pictures & More!

All Northern Spain Rivers: The Ebro + 29 More to Keep in Mind
🎣 Species: gilthead bream, sea bass, black sea bream, bluefish, conger eels, pageles, mullets, and white pigeons.
📌 Note: there's a certain tendency to surfcasting.
8. Levantina
📍From Alicante, and Cartagena, to Almería.
Levantina has a wide variety of fishing species in seawater and freshwater. 
It starts in Alicante and along the coast of the Costa Blanca, which has about 200km. Fishing trips are organized from the port of Denia and Pilar de la Horadada, a place with a mixed bottom of rock, seaweed, and sand, accompanied by a reasonably good depth, great for fishing. 
Javea is one of the best places in Levante for fishing. It is located next to Cape San Antonio and in front of the Balearic Islands, which makes it a privileged place for deep-sea fishing, trolling, and bottom fishing.
Cabo Tiñoso, in Murcia, is another great place, although it is not that easy to reach.
🎣 Species: You can find white and bluefin tuna, swordfish, albacore, albacore, bonito, lemon fish, dentex, mackerel, sea bream, sea bass, grouper, trout, carp, and pike, among other species. 
📌 Note: Cast fishing is prevalent in the region. Although also spinning, trolling, big game fishing, jigging, and bottom fishing.
---
Well, Fishing runs through the veins of all Spanish people. Our entire culture is intimately tied to the sea and its fruits.
I hope this guide has enlightened you on the best destinations to practice this sport and enjoy a great fishing day while on vacation. Feel free to comment on which places you have been to!