The 16 Spanish National Parks and Their Breathtaking Views
October 19, 2022
Updated:

February 6, 2023
Published: October 19, 2022
Do you know what you will do in your following holidays? I have the best plan for you! Come to Spain to visit the most beautiful National Parks! How does it sound?
It may seem silly, but the first thing I think you should know is what exactly is a National Park, as many people can confuse it with a Natural Park. The National Parks have endemic and autochthonous species that aren't found in almost any other place. That's why they have more protection than Natural Parks. In the National Parks, inhabitants' access is controlled, and it's prohibited to build and carry out activities that can damage the environment.
I think Spain has some of the best National Parks in the world, not because I am Spanish, but because everyone who visits them is amazed!! The mixture of totally different landscapes makes them even more special!
There are indeed 16 National Parks all over Spain to date. So in this post, I'll mention them from the most visited to the least visited.
What are you waiting for? You have to come and see them for yourself!
1. Teide National Park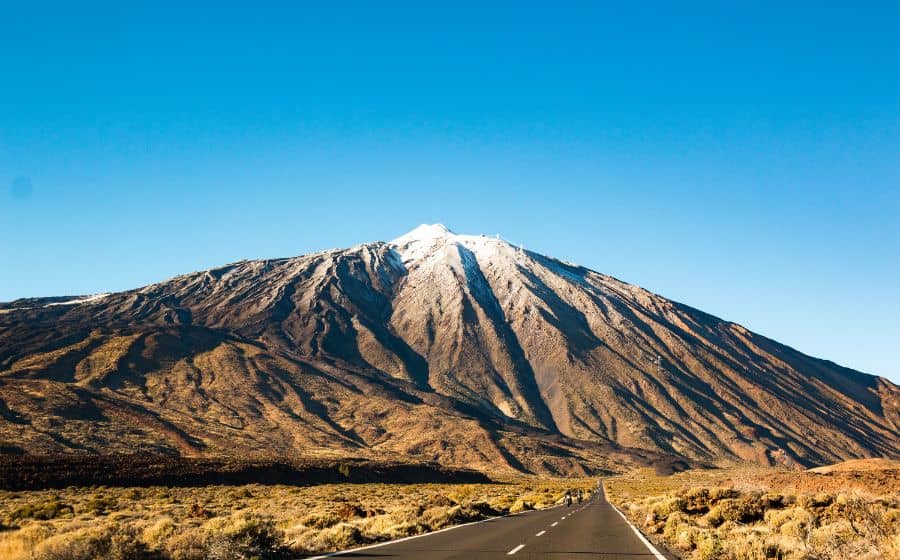 I don't know if you've already been or heard of Teide before, but let me tell you that it's the most visited National Park in Spain!!
And not only that, but it's also the highest peak in our country, with a height of 3,718 meters!!! A real madness!
You can find it on the island of Tenerife, so if you decide to come to the Canary Islands, I would say Teide NP is a must-visit.
The mixture of colors and the different rock formations caused by the volcano's eruptions make you look everywhere nonstop! You'll also find flora and fauna specific to this island.
Would you dare to climb to the top? You must request a permit to do so, as visits are limited, but trust me, it's definitely worth it.
The views you'll have during the tour will leave you speechless!
Start to warm up a bit before you come because it's a bit of a long walk!
"It's a landscape very similar to the moon. It's beautiful! The last time I climbed it with my wife and her family from "Montaña Blanca," it was a unique experience! We saw the sunrise from the top; it was amazing! We are planning to do it again this year, but this time we'll take the long route from the beach to the top. Wish us luck! If you don't want to walk that much, there's a chairlift that goes to the top. Ohh! And if you are a big fan of stars, the Teide has one of the most important star observatories in the world!"

Carlos, 31 yo from Madrid.
Teide National Park is the most visited in Spain. And its peak measures 3,718 meters making it the highest peak in our country.
2. Sierra de Guadarrama National Park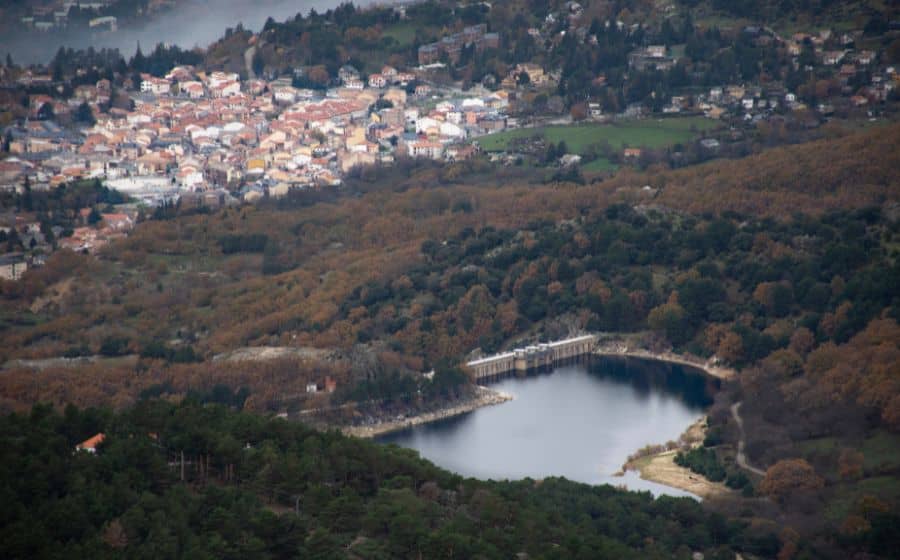 Being from Madrid, I'm lucky to have this National Park almost at my doorstep.
If you are one of those who like hiking here, you can enjoy some of the best routes, and believe me, there are so many that it will be hard to repeat any of them.
I encourage you to climb to its highest peak, the Peñalara, which measures 2,430 meters. How does it sound? You also have other options, such as the summit of the "Siete Picos," the "Peña del Oso," or the "Reajo Alto." If you have time, you can't miss the Pedriza!
If you come here, you will be surrounded by lots of trees but mostly pine trees. And if you are lucky, you might see a fox, wild boar, or hare. You will surely see some birds and eagles living in that area.
So you know if you come to the capital, reserve a day to visit this wonder!
"I love cycling, and the Sierra de Guadarrama offers a lot of routes! If the weather is nice, when I finish my route, I usually go for a swim in one of the rivers. The water is quite cold, but it's a pleasure! Especially after a hard day cycling! In winter, you have the possibility of skiing in the ski resorts of Valdesquí and Navacerrada. Very good gastro in the surrounding villages!"

Pedro, 61 yo from Madrid.
The Sierra de Guadarrama was declared National Park in 2013.
3. Picos de Europa National Park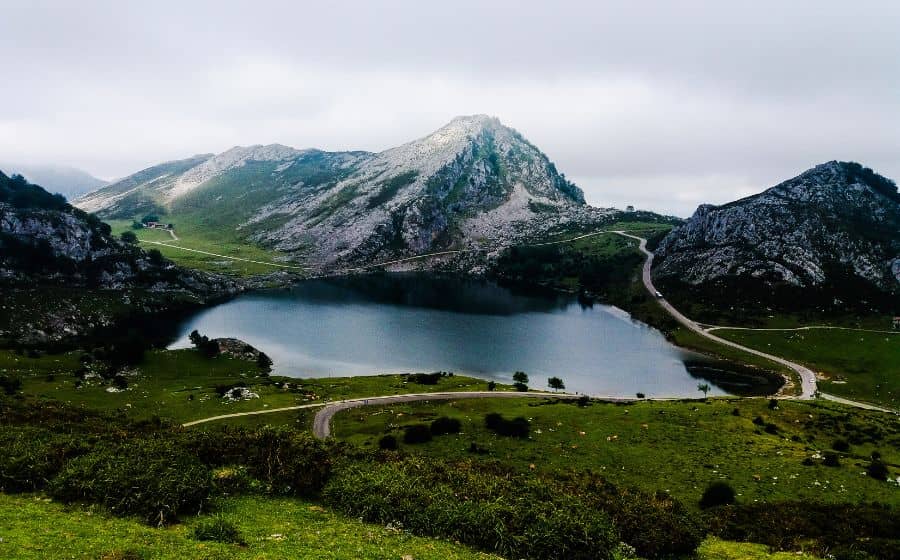 This enormous National Park is located in the north of Spain and is spread over three different regions of Spain, Asturias, Cantabria, and Leon.
I think that if you are a lover of lakes, green forests, and spectacular mountains, Picos de Europa could be your best option.
It's also in a location that, from my point view, is one of the best in Spain. Trust me, you won't get tired of the scenery in front of you, and if you like hiking, it's the perfect place to enjoy hundreds of routes!
I recommend you take the route to see the Covadonga Lakes, the Picu Urriellu, and the path of the Cares. If you have time, the viewpoint of Ordiales has incredible views! But better if you go in the low season! Don't worry; some routes are accessible to everyone and don't require a high fitness level.
You can also stroll through the pretty little villages that look like something out of a fairy tale. My favorites are Potes, Asiegu, and Bulnes.
"The first thing you should know if you go in high season is that you have to get some tickets for the bus if you want to visit the Covadonga Lakes. If you go in the low season, you can go by car. We loved the lakes! It's a super beautiful place and the perfect location to enjoy a picnic! There are two routes, the long one is a bit complex, and the short one is easier. If you have a motorhome, you can even spend the night there with limited access hours. A visit to the Monastery of Covadonga is a must! Ohh! And be aware, there are cows everywhere! A funny anecdote: a lady was trying to take a picture with a calf, and the mother cow ran down to protect him. The lady almost died of fright!"

Carol, 27 yo from Madrid.
Picos de Europa was the first National Park declared in Spain.
"When I went with my family years ago, we were able to camp, which was amazing! Sadly, today it's not allowed. The lakes and mountain views are spectacular! In Fuente Dé, you can take a cable car to one of the peaks, where you have a viewpoint with incredible views!"

Pedro, 61 yo from Madrid.
4. Timanfaya National Park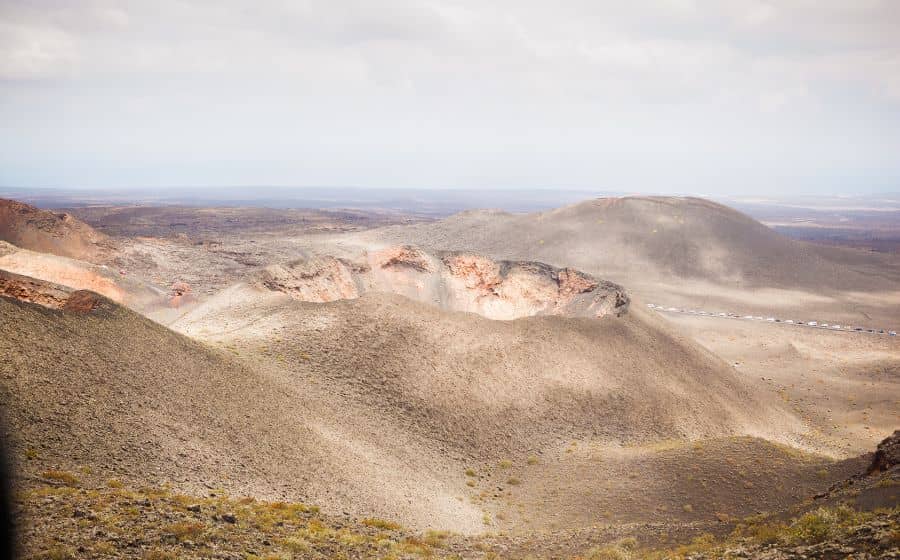 The landscape of the Timanfaya National Park will leave you shocked! It looks like you have just arrived on the planet Mars itself!
Like the Teide, we'll also find this jewel in the Canary Islands, specifically on the island of Lanzarote. Of course, these islands have many things to see, so also take a look at its forests and caves!
The Timanfaya is located in a volcanic area. Due to its eruptions years ago, its landscape is unique and very different from the rest.
I just discovered that the island of Lanzarote has 25 volcanoes!! Did you know that? I had no idea! The best-known are the Montaña Blanca, the Volcán de la Corona, and the Caldera el Cuervo.
"You can go as a family, with friends or as a couple. It feels like you are on another planet. It reminded me of Mordor in the Lord of the Rings movie. The whole landscape is volcanic; the lava covers the entire area, so you will see black rock formations everywhere! I found it super curious that plants have started appearing in those rock formations! Apparently, the soil covered with lava is rich in minerals, making it very fertile. In fact, Lanzarote is known for its grape plantations and is a region where you can enjoy excellent wines!"

Carlos, 31 yo from Madrid.
Timanfaya NP is the second most visited park in the Canary Islands and the only one in the country with volcanic activity.
5. Garajonay National Park
This beautiful National Park is located on the island of La Gomera.
Its lush green laurel forests will make you fall in love with it!
It seems that you are in the movie Jurassic Park with all the vegetation and fog you usually come across as you go up.
It's undoubtedly a National Park that hides special magic. You'll have hundreds of trails to get lost and several viewpoints to enjoy the magnificent views.
You can't miss the impressive Roque de Agando!
Garajonay National Park is one of Spain's 48 World Heritage Sites.
6. Sierra Nevada National Park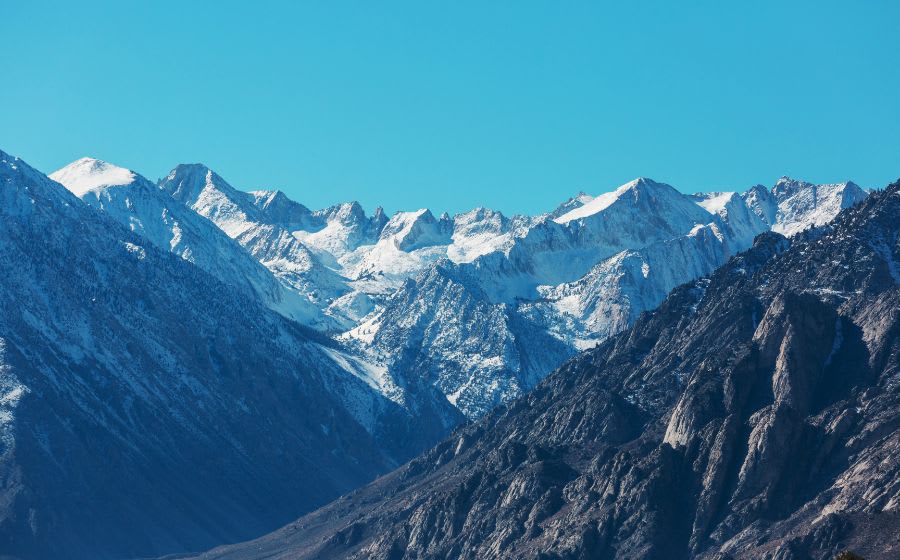 Did you know that this National Park has one of the most famous ski resorts in the country? So if you are a winter sports lover, Sierra Nevada is your place! Although you can also practice trekking during the rest of the year.
This natural space covers two provinces of the region of Andalucia, known as Granada and Almeria.
It has a privileged location because besides enjoying the warmth of the south, you can also enjoy the fresh air of the mountains!
Its landscapes are out of this world, with high and steep mountains where you can observe many animal and plant species. The most typical species of the area is the mountain goat, but I warn you that it's really complicated to see! If you go there, you can stay in one of the charming villages.
Sierra Nevada has one of the most beautiful views, located behind the famous and spectacular Alhambra in Granada!
"A place to enjoy, especially in winter during the ski season. You have a great variety of accommodations. My family and I try to go every year because we love it!"

Blanca, 36 yo from Seville.
Sierra Nevada is a natural area of great ecological value. It was declared a National Park in 1999.
7. Ordesa and Monte Perdido National Park
The Ordesa National Park, although on the list, occupies the seventh place in terms of the most visited; I think it's my favorite!
It's located in the heart of the Aragonese Pyrenees in the province of Huesca. Its scenery is spectacular, but without a doubt, my favorite time of the year to visit it and the one I recommend is the fall season.
I recommend getting lost in some of its routes, as all of them will leave you speechless. You'll want to take pictures of each of its corners!
The Monte Perdido is the most remarkable of its landscapes, with a height of 3,355 meters! Among the places you can't miss are the "Gradas de Soaso," the Cave waterfall, and my favorite, the Horsetail waterfall. Other must-see places are the Pineta Valley, where the views are incredible, and the beautiful Añisclo Canyon.
But there are so many breathtaking areas, so try to come for several days to have plenty of time to visit!
"It has a great variety of trees that, in autumn, turn into beautiful reddish-orange and yellow tones. You have a million excursions to do at all times of the year. You can go canyoning and swim in many of the rivers! Each valley has its charm, but the one we liked the most was the valley of Bujaruelo, where there's a path that looks like something out of a gnome story!"

Mercedes, 58 yo from Madrid.
This park has been protected since 1918. And it was declared Biosphere Reserve and UNESCO World Heritage Site.
8. National Park of Aigüestortes and Lake St. Maurice
This National Park is the only one in Spain located in Catalonia, specifically in the province of Lleida.
What caught my attention is that most of its territory exceeds 1,000 meters above sea level. And not only that, it has four peaks exceeding 3,000 meters!
Enjoy a dream landscape full of waterfalls, rivers, meadows, and even glacial lakes, such as the famous Lake St. Maurice.
You have two options, arrive at the Boi Valley (or Espot) and go up in the buses or drive up in your own car and leave the car in one of the parking lots.
9. Caldera de Taburiente National Park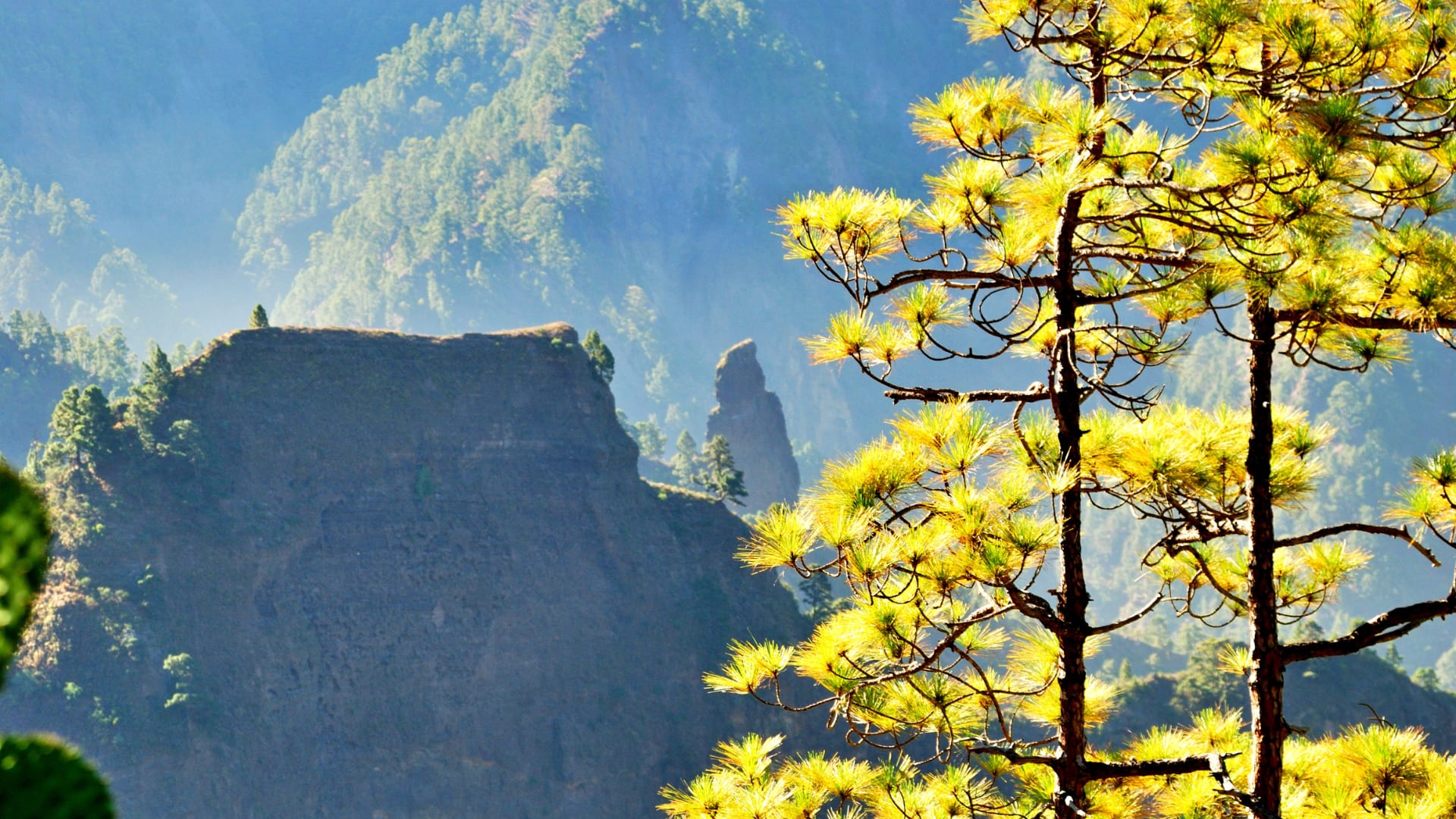 You are in front of the fourth National Park of the Canary Islands!
You can find it on the island of La Palma. The center of this island is characterized by being green and steep. But don't be scared, you can get there!
It's a significant depression 600-700 meters above sea level and with mountains up to 2,426 meters high surrounding it.
This natural space's highest and best-known point is the "Roque de Los Muchachos."
This park of volcanic origin is very worthwhile, and you should include it in your list!
I think the best way to get to La Caldera de Taburiente is from Santa Cruz de la Palma. This way, it will be easier as you have to choose the route you want to take and start from there.
10. Galician Atlantic Islands National Park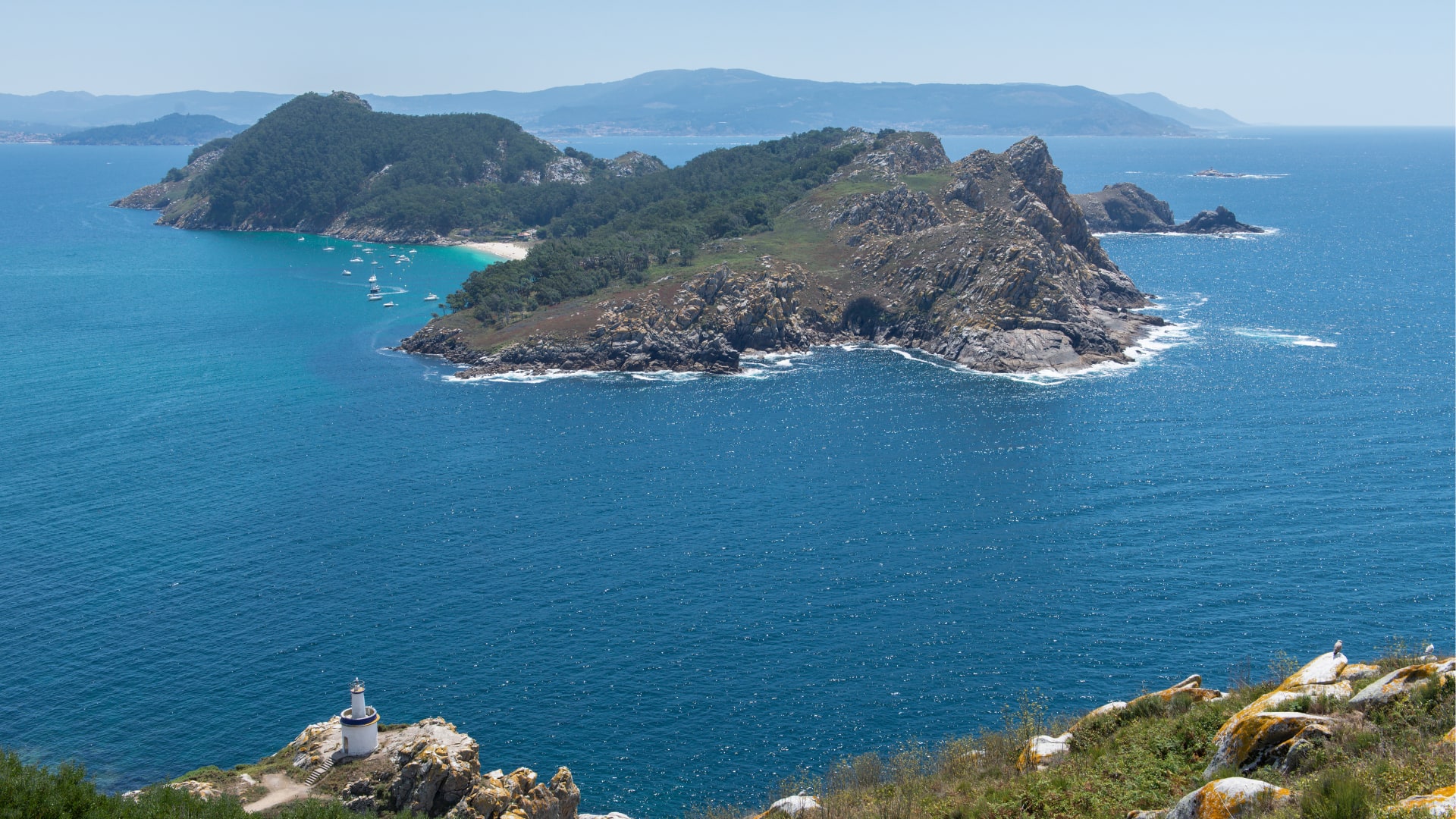 The islands Cies, Ons, Cortegada, and Sálvora refer to the islands of the archipelago of Galicia. They are the ones that make up the National Park of the Atlantic Islands.
It looks like you are in the Caribbean, but nop! You are in the north of Spain!
It's very different from the National Parks we have mentioned before, as this one is more of a marine national park than a terrestrial one.
Located off the coast of Vigo with a landscape that will drive you crazy with its high cliffs and beautiful white sandy beaches.
If you are a snorkeling or diving lover, you can find a lot of marine species here. You're gonna love it!
"It's the area where I have been spending my summers for years. I would say it's the most beautiful part of what I have seen in Spain! Here I have seen the best sunset of my life! The sun goes down over the ocean! It's absolutely stunning! From Vigo, you can see the Cies Islands, but as you get closer, the view is simply spectacular! If you have the opportunity, I recommend camping there and staying one or two nights. It's the most transparent water I have ever seen in my life but also the coldest! I recommend you go in May or June because in summer it gets crowded! The island of Sálvora is much smaller than Ons, and it would take just a morning to visit it. On Ons Island, you can do excellent routes. Just remember that the weather in Galicia can always change, so everything is about luck!"

Carlos, 31 yo from Madrid.
My favorite beach, and the world's most beautiful for many, is Rhodes. A real paradise!
Visits are limited, so you must book in advance to enjoy these beautiful islands! Click here to make sure you get a spot!
11. Doñana National Park
Doñana extends through the provinces of Huelva, Seville, and Cadiz. This beautiful National Park stands out for its dunes, extensive marshes, and beautiful trees, especially pines and cork oaks.
But undoubtedly, the main protagonists of Doñana are its aquatic birds. Due to its privileged geographical position, you will be amazed by the number of birds you'll see. This area, in particular, is one of the places where birds from Europe and Africa pass annually. You can see up to 200,000 specimens of 300 different species. It's quite a spectacle!!
Doñana National Park is also one of the refuges for the Iberian lynx. This unique species is currently in danger of extinction.
If you like photography, the pictures you can take in this place are from another world!!
UNESCO declared Doñana National Park a World Heritage Site in 1994.
12. Monfragüe National Park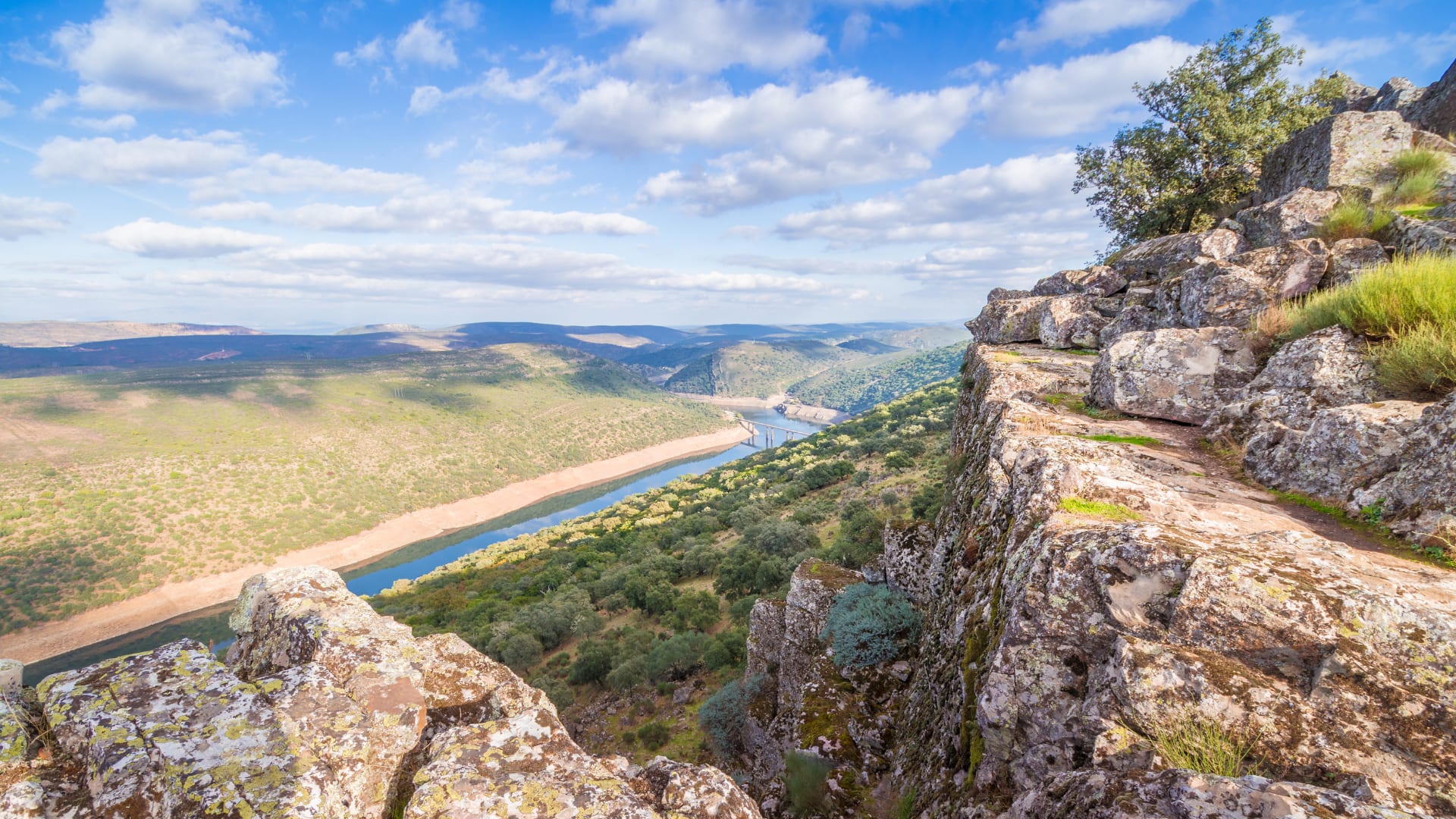 Monfragüe is located in the province of Cáceres and is crossed by the rivers Tajo and Tiétar.
This National Park is one of the critical places for the observation of large birds. It's mainly the habitat of birds such as the imperial eagle, the black stork, the black vulture, and the griffon vulture.
Among the mammals, the fox is the protagonist of this area, but you can also see deer, wild boars, and even wild cats.
Monfragüe stands out for its Mediterranean-type forest, full of oak and cork oak pastures and bodies of water. It looks like a landscape out of a postcard!
Two obligatory stops would be the viewpoint of the Castle of Monfragüe and the beautiful waterfall of "Salto del Gitano."
"I went to release some birds because there's a raptor recovery area in the National Park. I really loved the experience, and we even fed some of them! I have to say I'm a bird lover!"

Pedro, 61 yo from Madrid.
Monfragüe National Park has an area of 18,396 hectares. It's one of the parks with the most extraordinary presence of animal and plant species in Spain.
13. Tablas de Daimiel National Park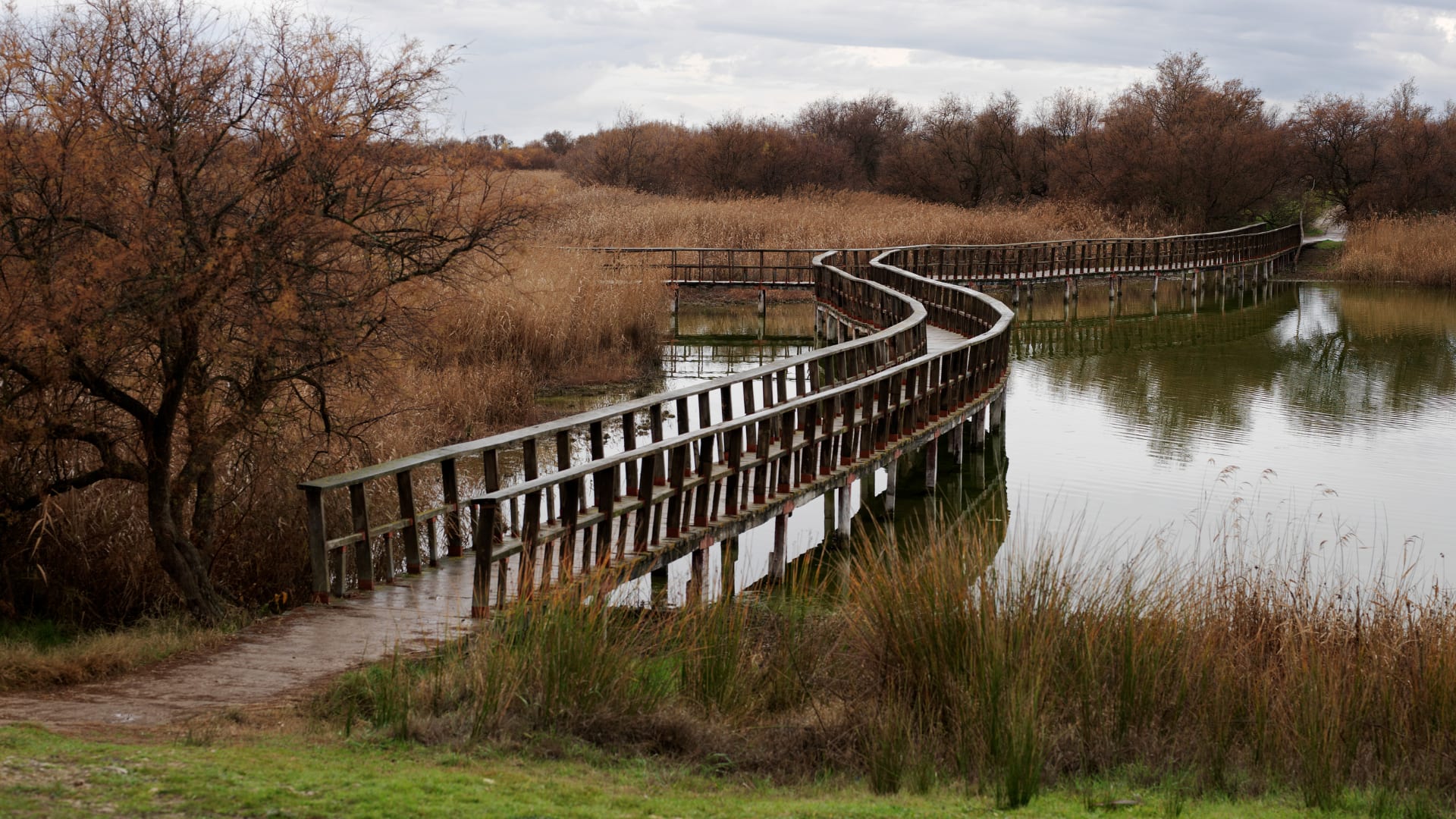 If you come to Castile-La Mancha and pass through the province of Ciudad Real, a visit to the Tablas de Daimiel is a must!
Its composition is due to the overflow of the rivers Guadiana and Cigüela.
It's the only thing that remains of the aquatic ecosystem known as fluvial tables and one of the few remaining wetlands in Europe. This makes it an extraordinary and exclusive place!!
You can observe a great variety of migratory birds and an important number of mammals, including the otter and the fox.
I recommend visiting this destination in the winter, given the state of conservation of its flora and fauna.
UNESCO declared Las Tablas de Daimiel a Biosphere Reserve in 1981.
14. National Park of the Cabrera archipelago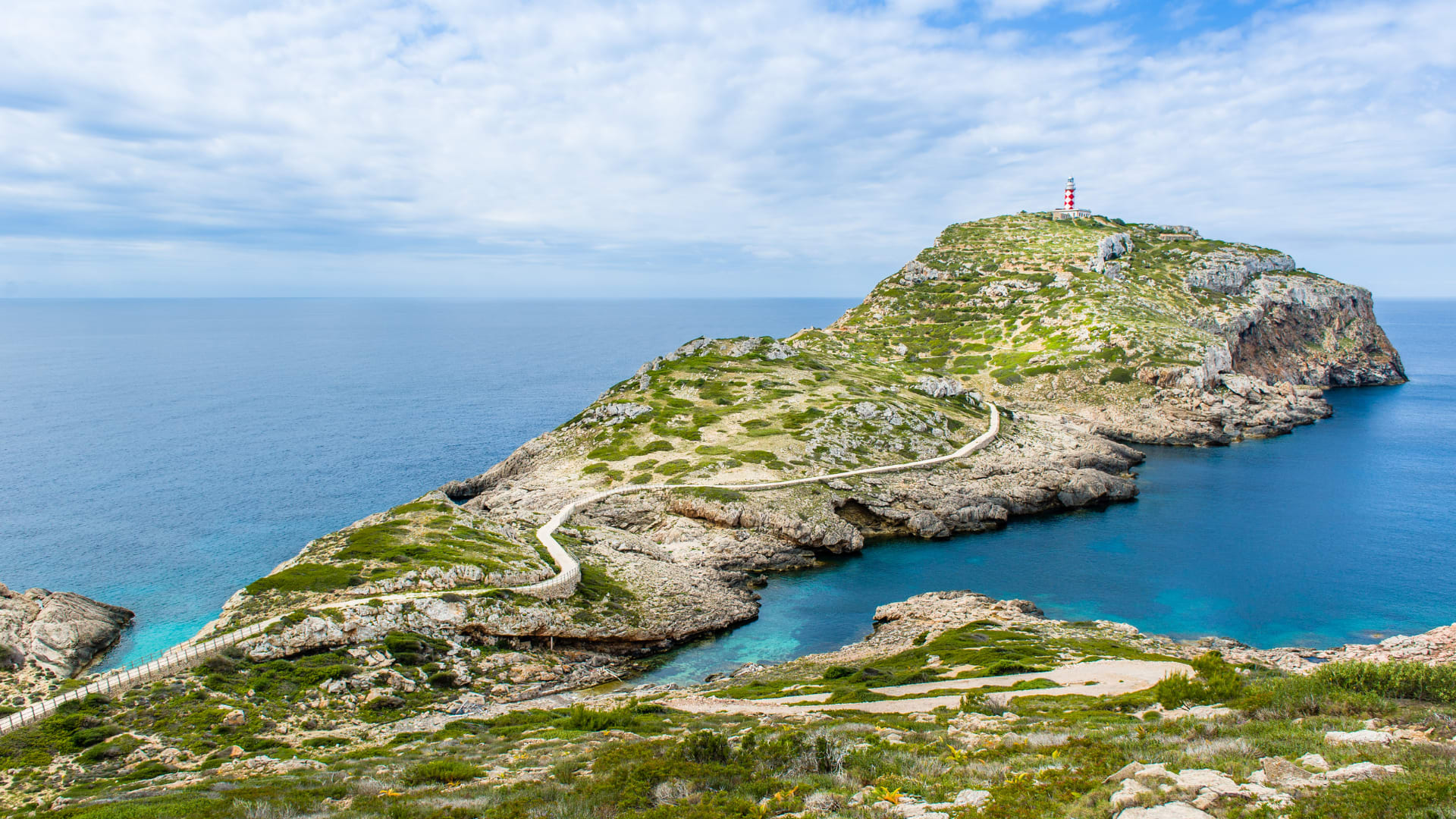 This National Park is located in the Balearic Islands, just one hour by boat from the island of Mallorca.
It's an archipelago composed of a total of 19 paradisiacal islands. It's undoubtedly one of the best-preserved coastal landscapes of the Mediterranean. This is because it has lived apart from the crazy tourism of the Balearic Islands and has never allowed any person of power to invade this natural space.
In fact, the level of protection is so high that all boats require a permit. You can only access the island with an authorized tour.
Once there, you will find yourself in the middle of a virgin island surrounded by crystal clear waters. You can visit the museum, castle, and its symbolic lighthouse.
The Cabrera National Park is the first maritime-terrestrial park in our country. Although 85% of the surface is marine.
15. Cabañeros National Park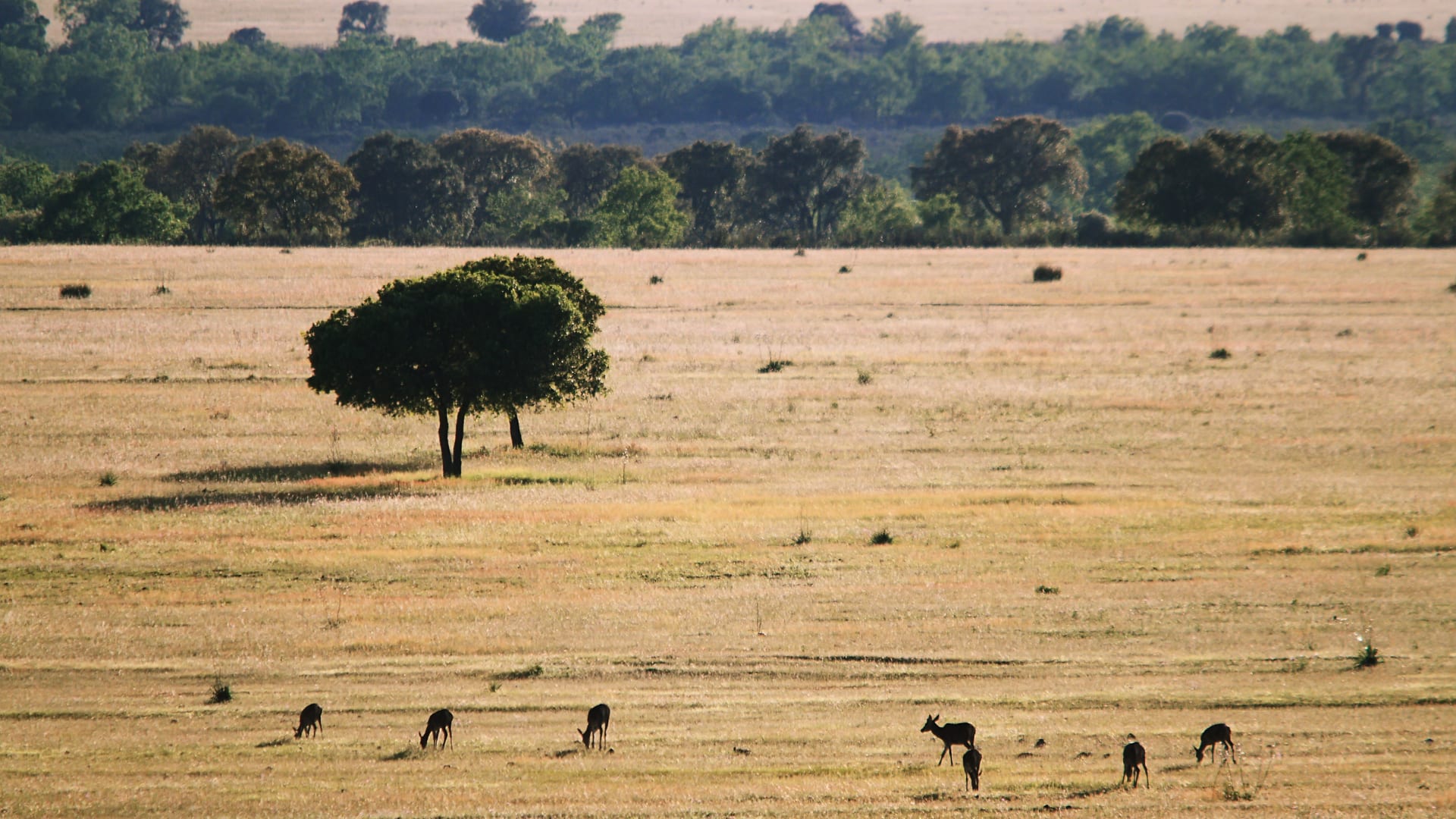 Cabañeros National Park is the least visited National Park in our country. It's located between the provinces of Ciudad Real and Toledo.
But this doesn't mean that it is less beautiful; it has an extraordinary touch as it's the closest thing to a safari you will find in the Iberian Peninsula!
Don't expect to meet lions or giraffes like in Africa but be prepared to see a lot of animals typical of the area and to enjoy the calm of this beautiful park.
It's one of the best examples of a Mediterranean forest in Spain.
You can tour it in different ways, but the most fun is by 4x4!
Cabañeros National Park it's only 2 hours from Madrid!
16. Sierra de las Nieves National Park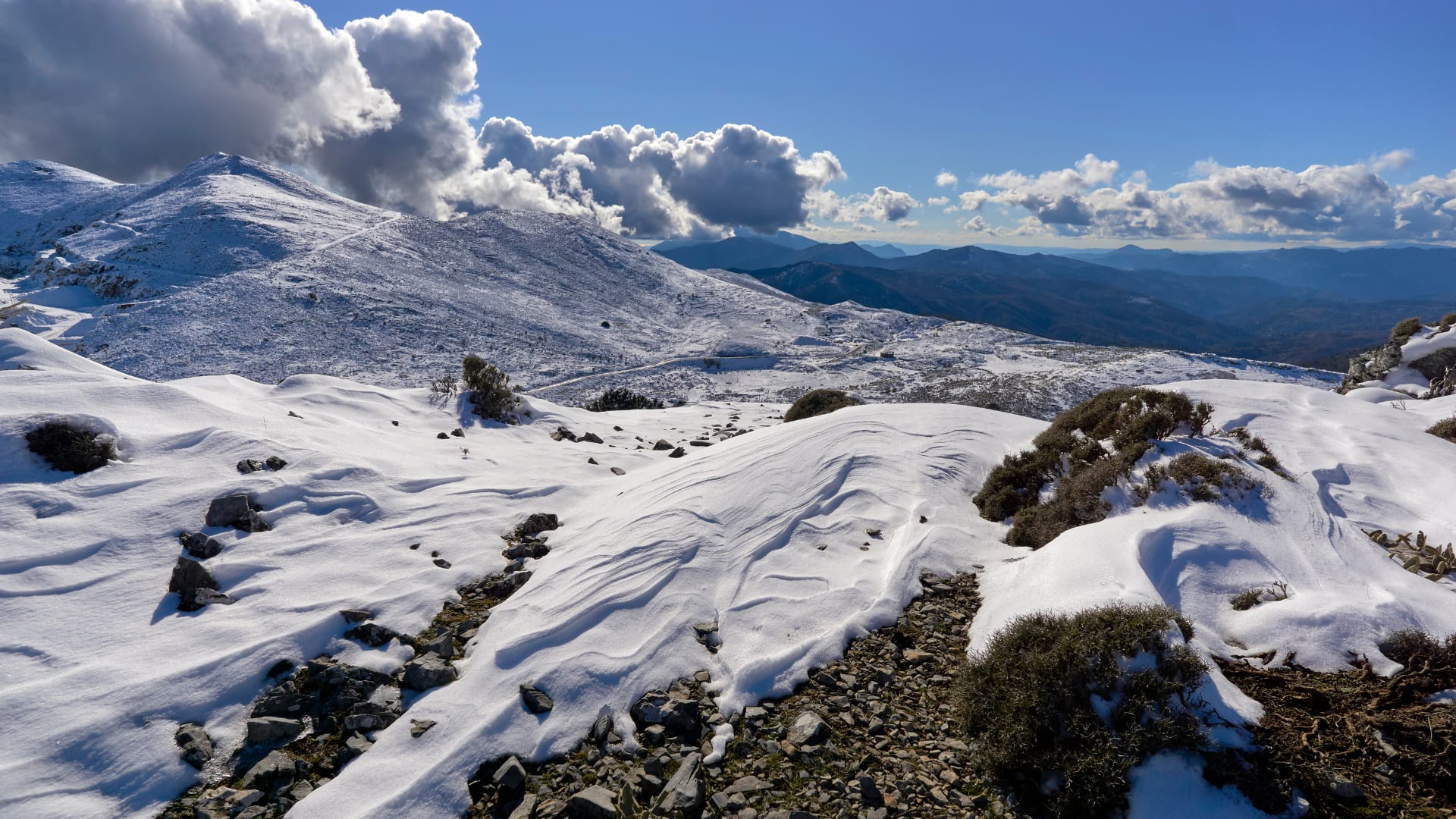 You are in front of our country's last declared National Park! This protected natural area was granted this title on July 1, 2021. So not long ago!
Located in the province of Malaga, it stands out for its great variety of landscapes and ecosystems.
But the most characteristic of the Sierra de las Nieves is its pine forests, a typical botanical relic of the coniferous forests of the Tertiary.
It's also characterized by special climatic conditions due to its geographical position. So if you come to Malaga, you will have the opportunity to visit the newest National Park!
The Sierra de las Nieves National Park was declared a Biosphere Reserve by UNESCO in 1995.
Here's a map so you know where to find them!
Have you been to any of them?
I'm sure you will fall in love with all our National Parks! These parks are the ideal place to enjoy and connect with nature.
So before you choose the next city to visit in Spain, consider if you are close to any of these gems!
I can't wait for you to visit one of them and share with us your experience!