Spain Nightlife Guide: 9 Best Places to Party in 2023
May 30, 2023
Updated:

June 2, 2023
Published: May 30, 2023
Whether you want to go all-out clubbing or prefer a chill and laid-back dinner and drinks with a view, I've got you covered.
In this article, you'll discover our beloved Spain's vibrant and varied nightlife scene in the most iconic party destinations. I promise you'll find the perfect venue for you and the night out you have in mind. 
The beauty of the Spanish nightlife spirit is in its variety. This big, captivating, and fascinating country is a melting pot for different cultures, meaning you'll find something to do daily. There's always room for some copas, no matter if it's Monday.
Also, of all our European neighbors, everyone agrees that Spaniards are the best when it comes to partying. So let's see the best places where the nightlife hides. 
---
Madrid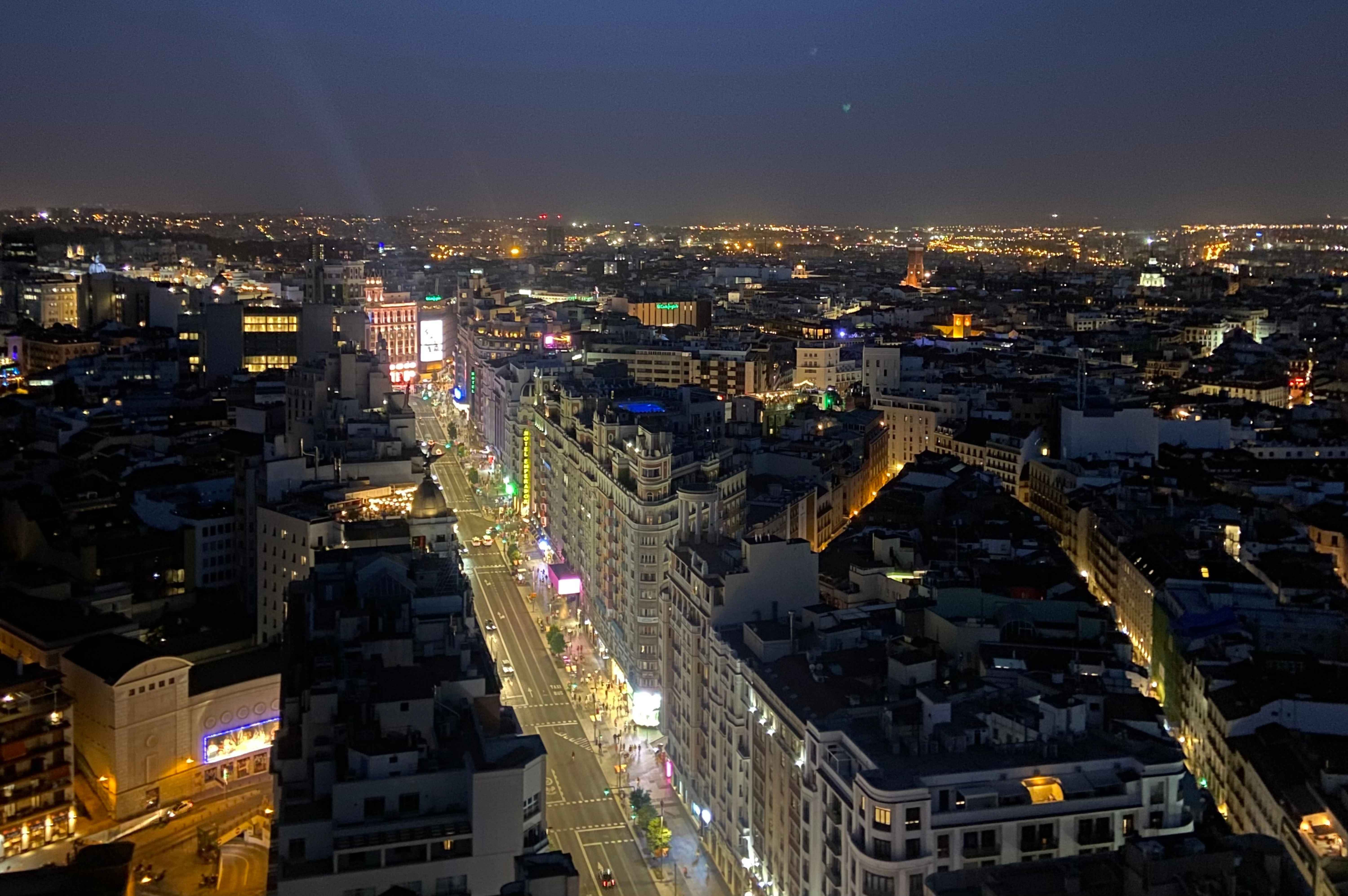 Madrid has witnessed the country's most joyful, funniest, trendiest, and exclusive nights. The city is renowned for its energetic nightlife and the scenery of the best clubs, bars, and places to party until sunrise. 
Throughout the year, you will be able to find a lot of tapas and cocktail bars, nightclubs, concerts, karaoke bars, and restaurants with music and atmosphere for any plan, be it with a group of friends, a couple, or your best friend. Regardless of whether it is Monday or Tuesday, there will always be a plan for you here.
To start the night, I recommend you start with a good restaurant or tapas bar. If what you are looking for is to go to dinner, obviously late, around 9:30-10:00 pm:
📌Follow these recommendations: The 21 Best Restaurants in Madrid: A Food Lover's Guide!
As the night progresses and the drinks are happening, you can stay in that place if the music and the atmosphere agree with you. Still, if you want to continue the night at a cocktail bar or find an area under the concept of "dining and dancing," I recommend you visit these places: 
High-End: Aarde, Patio de Leones, Bakán, Raimunda, Ramses, Fanático, Amazónico (it has a downstairs floor called the Jungle Jazz Bar), Ten con Ten, Salvaje, Fanático, Harrison 1933, Habanera, and La Mamona. 
Average Price: Marieta, La Mentira, Manabú, Barbara Ann, Sinsombrero, Perrachica, La Lianta, Macera. 
Budget-Friendly: Margarito Bar, Buenasaña, La Oveja Negra, La Floristeria de Ponzano, Pinzano, El Cuento Bar, La Pequeña.
These work under the concept of a traditional bar that serves drinks at night, usually at high tables or on terraces, and from midnight they gain atmosphere; people get up from their tables and start dancing.
Keep in mind that some trendy bars with ambiance usually charge an "entrance fee" that includes one or two drinks, which generally costs around (11 or 22 euros depending on if it's one or two consumptions). On the other hand, regular bars don't charge you anything for entering the place. 
At this point, you might get hyped up and want to follow the course of the night in a nightclub. But first, you should know that Nightclubs peak at 2:00-3:00 pm. Please, don't arrive at the club before 1:30 am since it will be empty. I know it's very late, but that's how it is, and you can enjoy your time till 7:00 in the morning.
Instead, people in Madrid put much effort into the concept of "pre copas," which is the whole process I already discussed of drinking and socializing to set up the mood for the night, like doing pre-drinks, the same. These can be done at someone's house, tapas, or copas bar. This is awesome since it allows some time to read the room and feel the vibes to choose the perfect place to go afterward. 
Moving on, Madrid has an extensive offer for nightclubs for every preference in music, venue, location, people, and price. You can have an exclusive experience at Istar, one of the trendiest nightclubs right now, where they play deep afro house music (cool and updated), get a VIP table and dress to impress, or you can visit Maloney's for a cheap, fun bar without caring about anything else.
Some of the best nightlife in Madrid is seen at:
High-End: Îstar, Club Magno, Liberty Supperclub, Vandido, Gunilla, Morris Club, Fitz, Marabú.
Affordable: Toy Room, Kapital, Teatro Barceló, Opium, Marusha, Muy Bendito, Club Malasaña, Fucking Monday, Le Boutique Club.
Budget-Friendly: Gotham, Mondo Disco, Tupperware, Sideral, Vía Láctea, and Wurlitzer.
📌Depending where you go, the vibe can be more international or more local. Read an in-depth explanation of these spots in the following article: 17 Best Places to Party in Madrid for a Fun Night Out
A late nightclub entry (past midnight) would cost you around 10-20 euros and might include a drink. Sure, some places have "free entrance until x hour," so you can take advantage of it. Still, your first impression could be pessimistic since the party begins after 2:00 am. Also, smaller clubs will generally have entry fees of 5 Euros.
And, if you're tired and don't want to be a party pooper and survive the Madrid night up to 6:00 am, I suggest you change the scenery by visiting Tony 2 Piano Bar, where the pianists play timeless songs surrounded by people singing in a familiar atmosphere until the morning begins.
Barcelona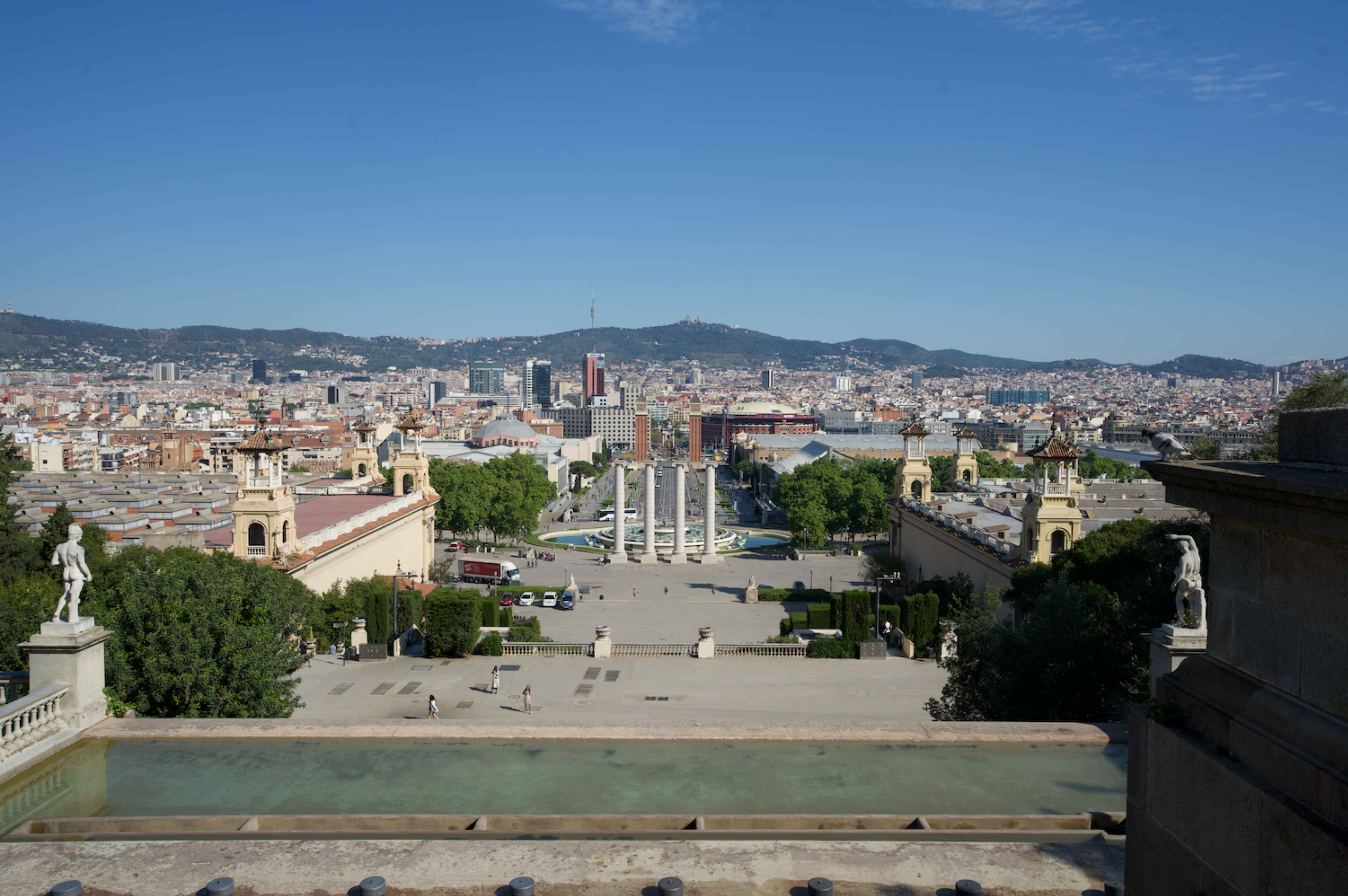 Barcelona and Madrid are similar places to go out in that they both receive a lot of internationals. In simple words, there is a party for everyone.
But, when it comes to Barcelona's nightlife, the answers vary depending on the neighborhood we are in, how early or late we want to go back to bed, our age, our music preferences, or the venue we want to visit. But nights are long-lasting, fascinating, desirable, and very trendy.
If you want to visit some Speakeasies, you should know that Paradiso Bar is the number 1 bar in the world by the World's Best Bar Rankings! Also, Monk Barcelona and Kaktos Botanical Society are great choices. 
Here are the best places to go out by neighborhood:
Gràcia: This area has an alternative vibe for going out. It has plenty of great bars, clubs, and good restaurants. One of the best streets is Aribau.
Bar La Beata, Old Fashioned, Bar Raim, Elephanta, El Ciclista, ViniloBCN, Alfa, and Bar Salvatge.
Eixample: This is one of the most central neighborhoods in Barcelona, an excellent place to go out for tapas, drinks, and sophisticated cocktails. It is close to Paseo de Gracia, Rambla de Cataluña, Plaza Cataluña, and Gran Vía de las Cortes Catalanas. 
Dry Martini, Club 61, Hemingway Gin & Cocktail Bar, Pub Fiction, Jekyll & Hyde, Kaktos Botanical Society, and Solange. 
For nightclubs, you have: City Hall, Slow, Mojito Club, Antilla Salsa Barcelona, Bling Bling (in Tusset)
El Raval
Piñata Cantina, La Confiteria, Las Vermudas, Nola Cocktail Bar & Food, Casa Almirall, 33/45, La Whiskeria, Two Schmucks, Boadas
Nightclubs: Moog, City Hall.
Barceloneta: This is a very attractive area for tourists. Many nightclubs and beach clubs offer terraces right next to the beach. 
Shôko, Pachá, CDLC, Shoko, Opium
Barrio Gótico: Bar Loro, Jamboree, Macarena Club, Sidecar, and Marula Café.
El Born
Paradiso, Mariposa Negra Bar, Velvet Room, Monk, Oaxaca, Collage Cocktail Bar, and Dr. Stravinsky.
If you visit Barcelona during the spring or summer and want to party on a Sunday, visit Barcelona Brunch in the Park. It is an outdoor electronic music party in Montjuic, and they also do it in Madrid.
📌Read more: 11 Top Barcelona Party Spots and Clubs for a Cool Night Out
Ibiza
What comes to your mind whenever someone says the word: Ibiza? Yes. Exactly. Party until you are down and have the most extraordinary and fun experience you will ever have. This is the ultimate list of places to party by someone who spends their summers in Ibiza.
Pacha
This is the most iconic place to go out in Ibiza. If you like to party, Pacha is your spot! It is an excellent venue with amazing light effects, great sound quality, and the music is on point.
You will almost feel like you were at a concert because of the famous DJs hyping up the crowd. Drinks can be slightly overpriced, as it is a very demanding club, but you will have the night of a lifetime! I recommend booking tickets online to avoid crowds or sold-out entrances. It is a very international nightclub in a safe environment, plus you can get VIP tables if you're with a group of friends and would like to have some exclusivity close to the DJ!
Paradise Amnesia
During summertime, Paradise Amnesia is the place for visitors looking for the best club scene every Wednesday. It is the temple for a house and techno heaven on the dance floor.
It begins in late June and ends in October. At most parties, expect to pay between €35 and €80, depending on the month. Mixed drinks cost €20-24, beer €12-15, and 500 ml water €9-10 depending on the event and the area. This experience is totally worth it. You can't visit Ibiza and don't go to Paradise Amnesia.
Other popular parties like this are elrow and Pyramid—same vibes.
Solid Grooves
Solid grooves will take place n Casino Motel, DC-10. It is a mix of Tech and Minimal House, and the party is full of British people as it is a British brand and arises from devotees of club music to DC-10. Perfect for a Thursday night out.
ANTS - Ushuaïa
ANTS is the best day party you will ever attend. It offers a complete tech-house package from early May to the end of September and takes place every Saturday. This is definitely one of Ibiza's most acclaimed underground parties, with immersive production and top music.
Ibiza Underground Club
Not the typical Ibiza big room party. This place always hits the spot. The vibe is unique, and it has a super friendly atmosphere, a fantastic dancefloor to party all night, great music, and an outside area to chill out. Prices are low, and depending on the night, you can get in for free; otherwise, you can get a discount by adding your name to the Facebook event webpage.
Cova Santa
This place offers an exceptional experience. It is an outdoor restaurant with a trendy atmosphere and ambiance with a fantastic downstairs nightclub.
And if you can attend the famous and outstanding opening of the Woomoon party, go! It is worth it. The venue is magical and beautiful. Prices are high (as expected in these places), but I always recommend Cova Santa to people looking for a different experience. I promise it is worth it.
Sanxenxo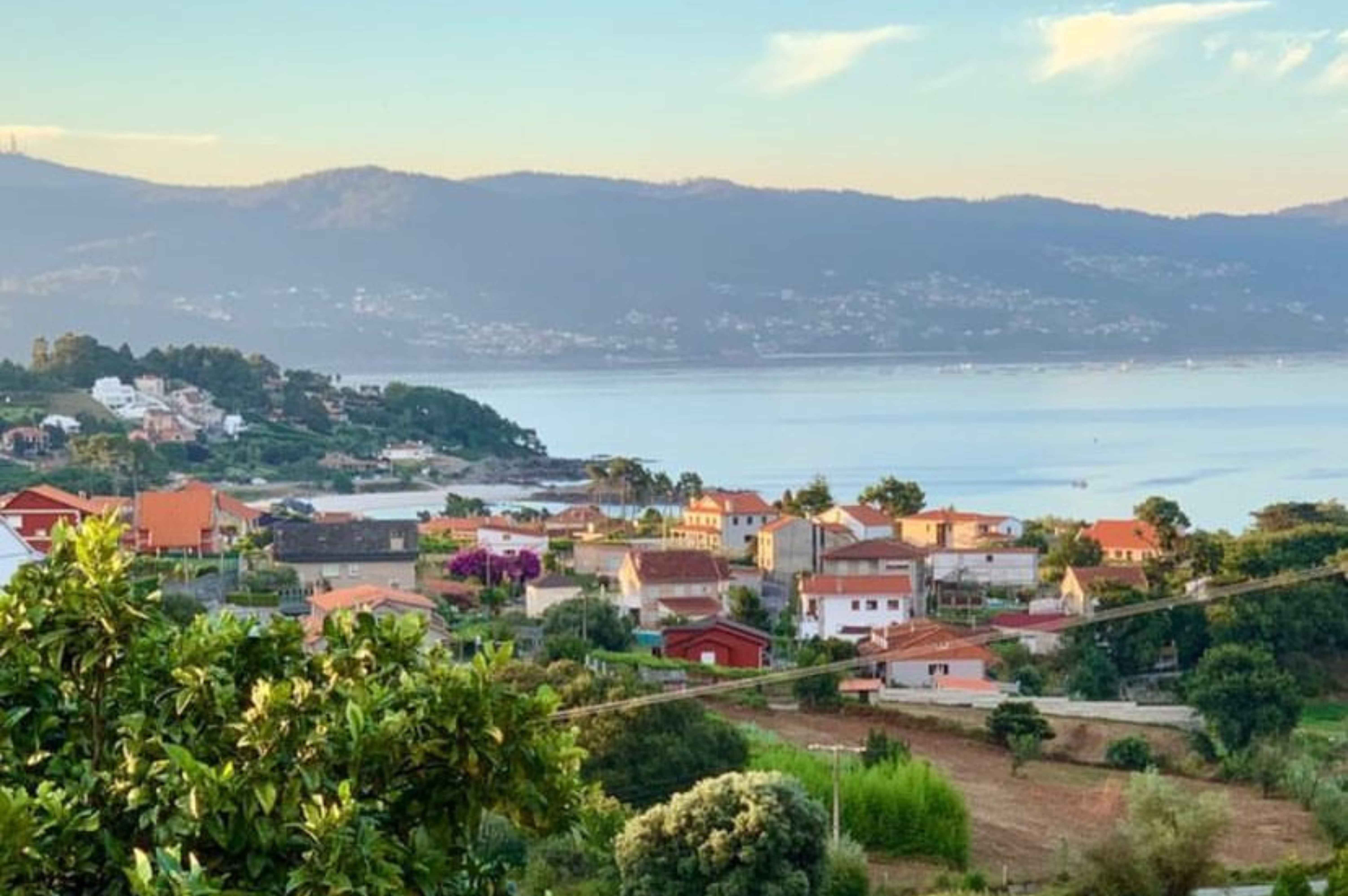 It is challenging to think of Sanxenxo and not think of its nightlife. Summers are full of Galicians and Madrileños; it is a perfect choice just a few kilometers from Pontevedra. Every summer, I visit this city, and I'm here to tell you my best spots to party!
If you are thinking of going out for a drink, I recommend you go to these four places:
Salgadoiro. It has an incredible terrace where you can enjoy some good cocktails overlooking the port of Sanxenxo.
Real Club Nautico de Sanxenxo. It is another of the best options and has several terraces overlooking the estuary and all the pubs in the port; if you go to Sanxenxo, you can't miss a drink here. However, it is essential to say that you must be accompanied by a partner to enter. 
Pub Varadero. It is one of the most popular places at the time of it to take a drink is the fashionable place; people take drinks and dance until 3 am.
Buddha Bar: It is a great bar for the first drink; it has good music, a friendly vibe, incredible views with two floors, and a fabulous outdoor terrace overlooking the sea. The atmosphere of the Buddha is very relaxing. It has a mystical and oriental decoration perfectly combines chill-out and house music.
But if you want to continue the party after having some drinks, these are my top 3 places in Sanxenxo:
DUX is one of the most popular pubs, considered the pub of reference for the night of Sanxenxo. It has music, atmosphere, a terrace, and people from all over Galicia. It is so popular that on weekends, it fills up with people from everywhere, from my point of view the best day to go partying in Dux is on Wednesdays or Thursdays.
PRIVE: Prive has excellent music and atmosphere, and the staff gives wonderful treatment. They do a lot of raffles for bottles, cocktails.
42º: It is my favorite place to go partying in Sanxenxo. It is smaller than the others. 42º belongs to the Real Club Náutico de Sanxenxo, but you don't need to be a member. They have great music, and I love the atmosphere as you will find people of all ages enjoying and having a good time.
Cádiz
Cádiz is another excellent party destination if you're visiting Spain to enjoy its fun environment. It has a wide variety of clubs, bars, and pubs to spend an entertaining night; as it is a smaller city, I'll give you my 4 top destinations:
Babylonia Inn is a discotheque with oriental decorations where you will find people of all ages. You will dance all night long, and you will also enjoy good drinks. It has VIP spaces to celebrate special occasions such as bachelorette parties, birthdays, and other events.
Momart Sala: If you are looking for a place to enjoy a night of good atmosphere with live shows, Momart Sala is an ideal choice. Momart allows you to live theme parties, carnivals, graduations, and different styles of music … you can enjoy the party with the best DJs.
Medussa Music Bar. This is a cocktail bar where drinks accompany the funky and rock music.
Supersonic Room: if you are a rock lover, this is your perfect place. Where you will dance and enjoy some drinks.
And you cannot miss the town where the Spanish spend their summers—the famous Puerto de Santa Maria. If you visit it, I recommend going to Playa Canalla, one of the fashionable places to drink. Trocadero Nightclub, Gold, Versatile, and PUB Mia are other great nightclubs.
Palma de Mallorca
Mallorca is known for its party soul, lively atmosphere that characterizes its streets, people, bars, and a relaxed island culture that makes everyone want to spend an incredible vacation here.
Here are the best recommendations to party in Mallorca's most emblematic places, such as Paseo Marítimo, Santa Catalina, Magaluf, and many more!
Social
Social is a stylish boutique nightclub with a modern touch. It enjoys an incredible location on the famous Paseo Marítimo. You will listen to the best International DJs, and the entrance costs between 16€ and 20€ (if you book in advance), with a drink included. You can enjoy a good atmosphere, a reserved area, and high-quality lighting and sounds. Also, this place has a lovely garden with a pool to socialize and hang out with friends. 
BCM
BCM is a very famous and well-known nightclub in Mallorca. You can find it in Magaluf, a resort town. You'll find great vibes, a party atmosphere, access to VIP areas, and enjoy great performers and dancers that come from time to time. Also, this club has hosted many famous DJs worldwide, like Steve Aoki, Calvin Harris, and David Guetta.
Puro Beach Club
Puro Beach Club enjoys one of the most privileged locations in Palma. It offers visitors stunning views of the Mediterranean Sea while they have drinks, relaxes, socialize, and have a great vacation in Palma. The place also hosts events, such as international and renowned DJs, live performances, and themed parties. The best thing about this place is the atmosphere it gets when DJs go and set the vibe with incredible music.
Sabotage
Sabotage is a trendy and chill bar to grab drinks and enjoy a great party night in Mallorca. It is in Palma's historic center, near the "La Lonja" neighborhood. The environment makes this place a typical bar where you casually go to have fun and end the night, not remembering how it started. It has a very laid-back atmosphere. And you can catch the Mallorca lifestyle here and the chill island vibes.
Tito's 
Tito's is a classic and well-known club in Mallorca, among the city's oldest nightclubs. Some say it's the most international club in Mallorca. This place enjoys a fantastic atmosphere, a high-quality sound system, and music. Prices here are a little higher than others in the same areas, but it is worth it since I'm sure you'll have the night of your life there.
Clandestino
The place you've been looking for exists, and it is called Clandestino. You will have signature cocktails made with love and a friendly experience here. Drinks are made with delicious taste, accompanied by an unbeatable treatment. Ideal for enjoying on a date night or with friends and having a good time. The public you can find is a mix of locals and tourists from all over the world. Very international.
To see other places to go out in Mallorca, read the following articles:
11 Best Party Spots in Mallorca for a Night Out
Valencia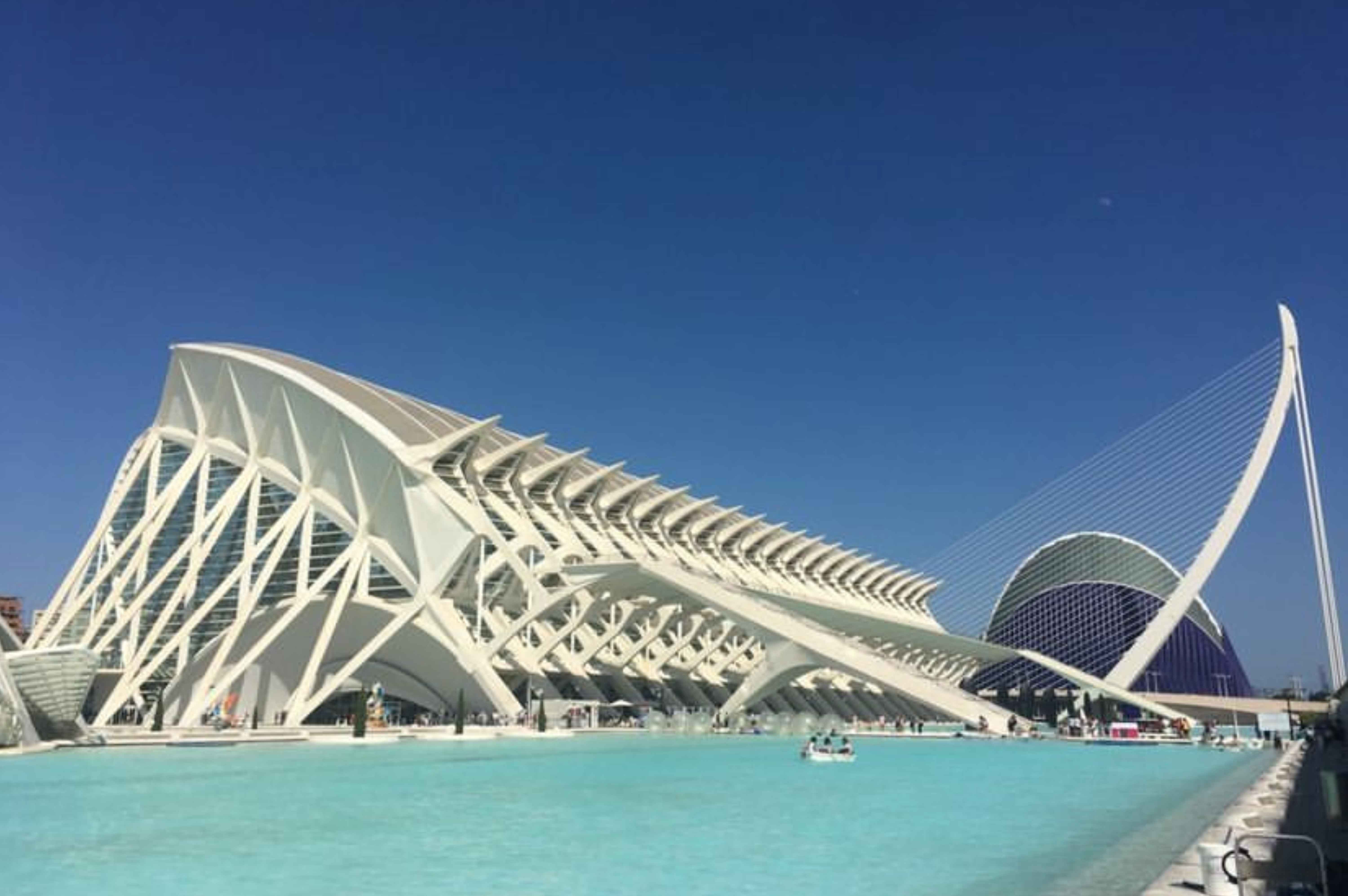 Valencians carry the stereotype of the most extraordinary party animals in Spain. Although, like all stereotypes, we don't know how much truth hides behind that myth, no one can deny that people in Valencia know how to party. 
Does "La Ruta del Bakalao" sound familiar to you? In the early '80s to early '90s, Valencia was famous as a party town, and this stereotype has stuck. Let's see the best places to go out!
Barraca
The famous Barraca nightclub was considered the most important club of the misnamed "Ruta Destroy" or "Ruta del Bakalao." You will enjoy one of the most fun night outs ever in a very symbolic city venue. Barraca is where you'll find many of the world's best DJs playing in Valencia.
Marina Beach 
Marina Beach offers a modern, friendly, and cozy atmosphere for drinks next to the ocean, with charming views surrounding the beach. The bar is very nice, and the lounge has an outdoor nightclub with VIP couches, cool trendy music, stunning lights decor, and palm trees. 
Oven
Oven was one of the most entertaining main rooms of La3 Club, one of the most alternative clubs in Valencia. Later, the name consolidated its reputation as one of the best and most fun places and was moved to the Rufaza neighborhood as a nightclub.
Overall, this is an enjoyable place for a cool night out with great music, a friendly environment, and nice people looking to have fun. It has a mix of locals with international people, and they mostly play electronic music. But it depends on the day and the specific party. 
Akuarela Playa
This terrace cannot be missing. It is one of the most emblematic places with a sea view on the Paseo de la Malvarrosa. This club has a younger crowd, and I recommend it to Erasmus students. They play reggaeton, commercial, and techno music and have a nice outdoor area.
Also, if you come early, you can enjoy "Tardeo" from 17:00 to 18:00, with free entrance. Perfect for dancing all night long with a group of friends.
Seville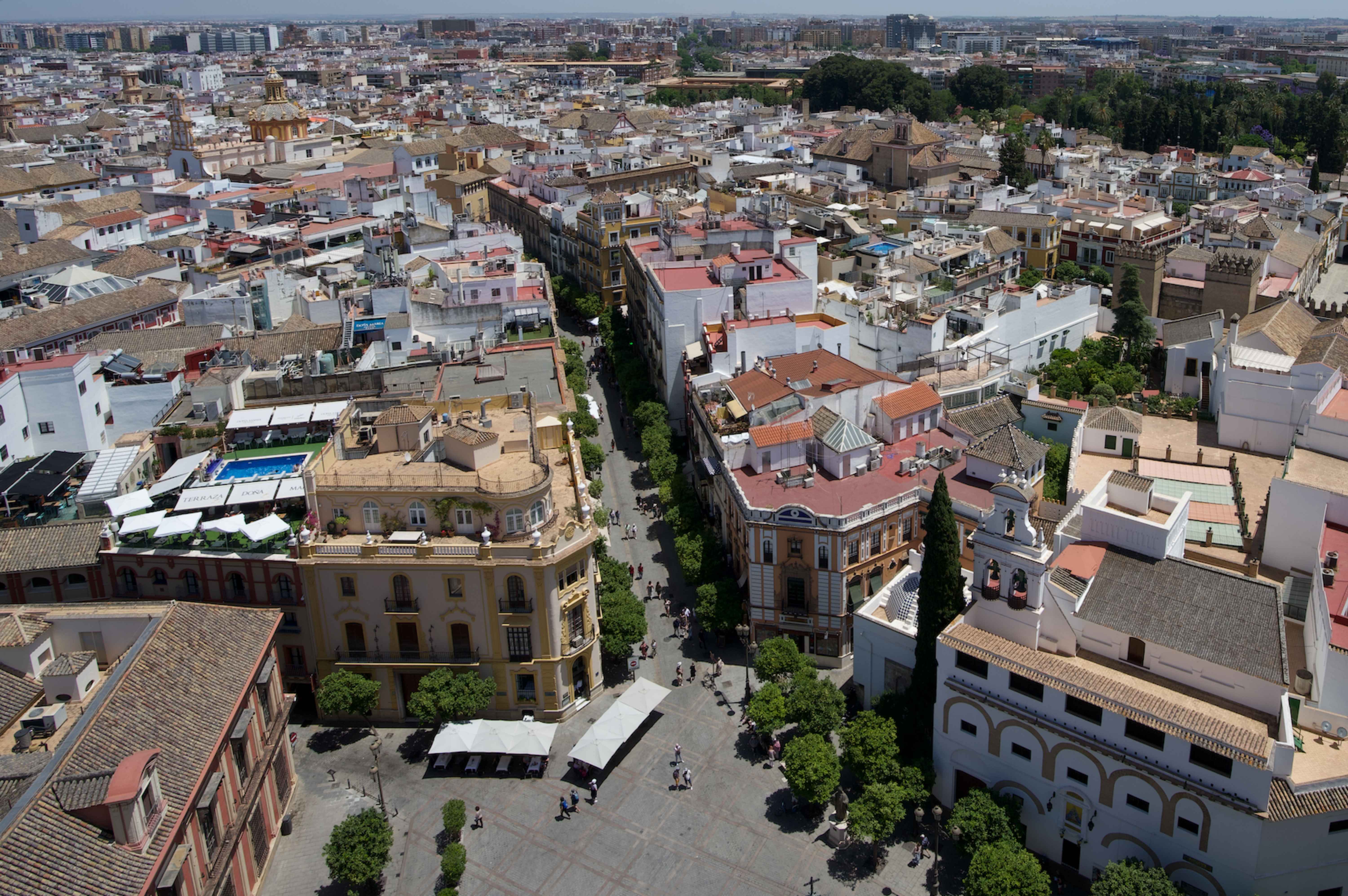 Seville has a party soul, and its people are extroverts by nature. This might be one of the main reasons the city attracts many tourists to experience Seville's nightlife firsthand.
Koko Club Sevilla
Koko is one of the best and most iconic nightclubs you would not want to miss while in Sevilla. The nightclub is in the city center in the Setas of La Plaza de la Encarnacion. They play mostly reggaeton, international, pop, rock, electronic, and top 50 music worldwide so that everyone can sing out loud to their favorite themes! Also, it is the place to be for international students studying abroad. 
The Antique Theatro
The Antique Theatro is one of the most emblematic and large nightclubs in the old Olympic pavilion, "Isla de la Cartuja." There's a fantastic atmosphere and good music in this place. I'm sure you'll have a blast! Plus, the venue is very well decorated; it has different zones with multiple event spaces. Important occasions such as the Uefa Cup final, the Davis Cup final, the MTV Awards, and the Goya Awards have been held in this space!
Hoyo Sevilla
Hoyo Sevilla is a vibrant place to go partying with drinks at reasonable prices. Here, themed parties and events are held practically every week. It is also famous among the international community of Seville for its fun Erasmus parties. So, if you want to dance until sunrise, this is a great choice. 
Casa Anselma
This place is a real gem. It's an experience you must have if you come to Seville and want a memorable night. It is a chill and cozy place to see professional flamenco artists performing late at night. It is local authentic street flamenco, other than a tourist show. 
If you want to immerse in the Sevillian culture, this is your place. It has a super relaxed, friendly, and familiar atmosphere in which everyone gathers around the artists and joins in with palms and songs all night, listening to them perform.
Rockefeller
Rockefeller is a disco pub playing different music in the El Arenal neighborhood, sometimes commercial, pop, rock, and eighties. It is ideal for a few drinks. It has some fantastic vintage sofas for chilling out and lots of gins where you can have a good time with a group of friends. Also, It is uncommon to see young people. It is more for middle-aged people (25-35).
Rooftop Bar - Terraza de EME
Lastly, the Terraza de EME is perfect for drinks facing a Roman Catholic church. This trendy, modern, and upscale rooftop bar has the most famous and desired views of the Giralda in the nightlife of Seville. Consider a night out at this place, as they have the most delicious cocktails, exquisite wines, light dishes, and beer. Here you will enjoy an intimate atmosphere in a cozy space.
📌Read more: Top 9 Seville Party Clubs for the Ultimate Night Out
Málaga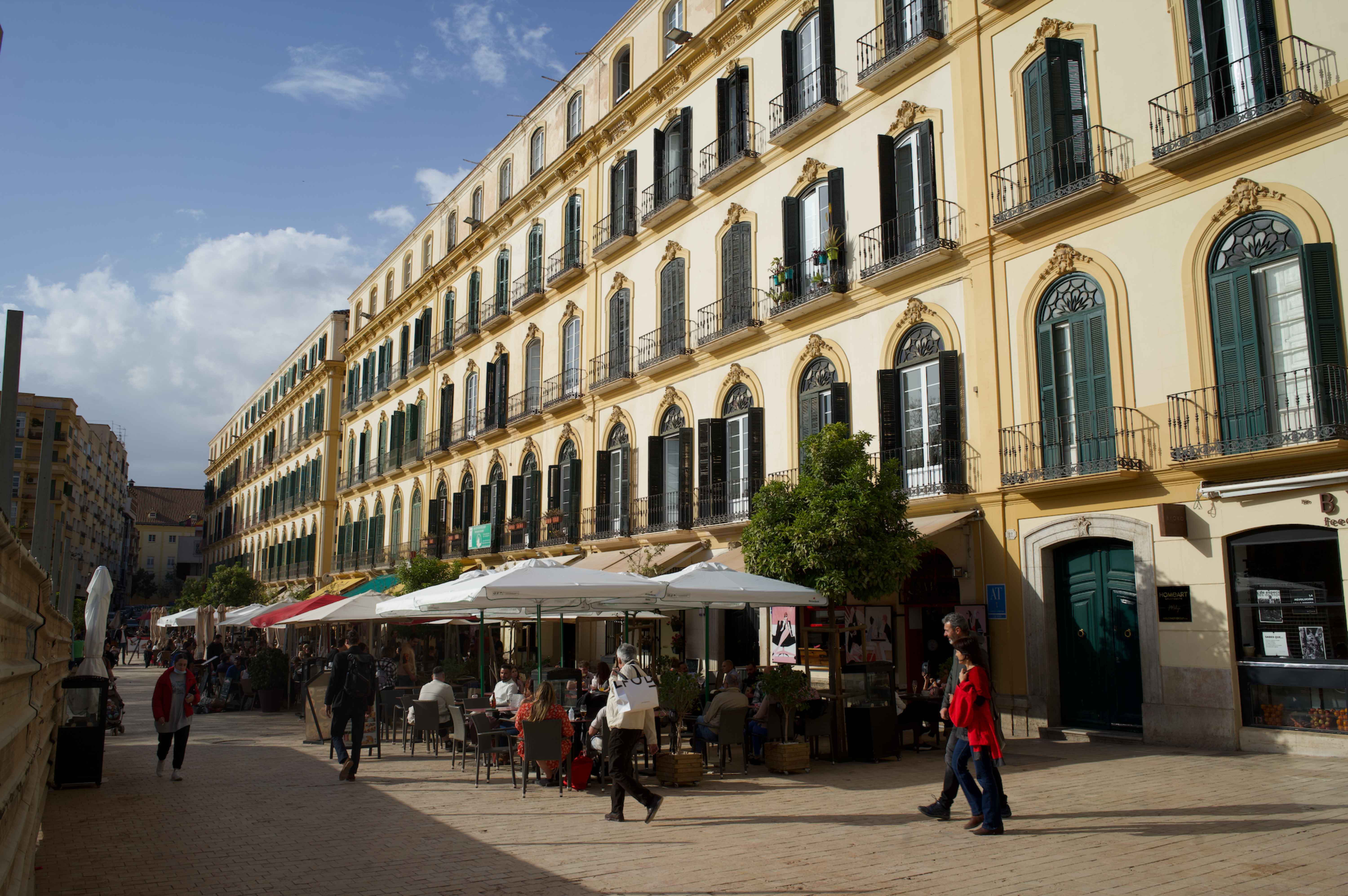 Very underrated, yet a hidden gem waiting for you to discover it! Málaga offers visitors one of the most fantastic and unique party experiences. It is a coastal Mediterranean city, and the nightlife occurs mainly in Costa del Sol. 
You will find multiple cocktail bars and some of the most famous nightclubs in Plaza Mitjana. Here are some of the best ones:
Sala Gold
This is the biggest nightclub in Málaga Center. The best thing about this place is that you can find different atmospheres depending on your tastes. You can enjoy reggaeton, r&b, and everything in between.
A must in Málaga for sure. The venue is excellent, the atmosphere is great, and the people are very friendly. Exceeds expectations indeed. 
Malafama Club
This place can easily become your go-to when in Málaga. The staff, waitress, and everyone are so friendly and make sure you enjoy your night, which you don't see that often, especially in nightclubs. 
There's always fantastic music and affordable prices. Dancing and drinking are the best at Malafama, as the atmosphere is unmatched!
Theatro Club Málaga
This is another venue that guarantees fun and a fantastic atmosphere. It has a unique vibe on Fridays and Saturdays with dancers and shows. I promise fun is guaranteed!
The VIP here is worth it as the price is lower than other well-known nightclubs, and it is a cool place if you like to stay up dancing till the morning.
Rosse Vip Club
This is one of the best places to go out. You should expect a great atmosphere, music, and people every time, also in the best location on the Costa del Sol. 
---
Lively Mondays, bright Tuesdays, crazy Wednesdays, Thursday thriving, stylish Saturday and Sunday fun day! Spain offers 360 days of fun.
As you can see, we love to party, and this rich mix of places serves up entertainment to satisfy whatever your soul craves.
I hope this guide was helpful, and let me know in the comments which place you are visiting next! We love reading you :)