The 9 Most Famous Spanish Bullfighters in History
January 31, 2023
Updated:

February 9, 2023
Published: January 31, 2023
I heard that being a bullfighter was the most dangerous art of all. Yes, art and not sport.
I remember it from a bullfighting documentary; the narrator argued that bullfighters were real artists because they would risk their lives to give the best in their performances.
Would you agree with this? I would say many people in Spain think the same way, as bullfighting continues to be practiced.
After reading this article, you will know 9 of the best bullfighters Spain has ever had, and you will be able to tell by yourself if they were artists or not.
P.S.: The bullfighters are ordered in order from youngest to oldest.
---
1. José María Manzanares
1982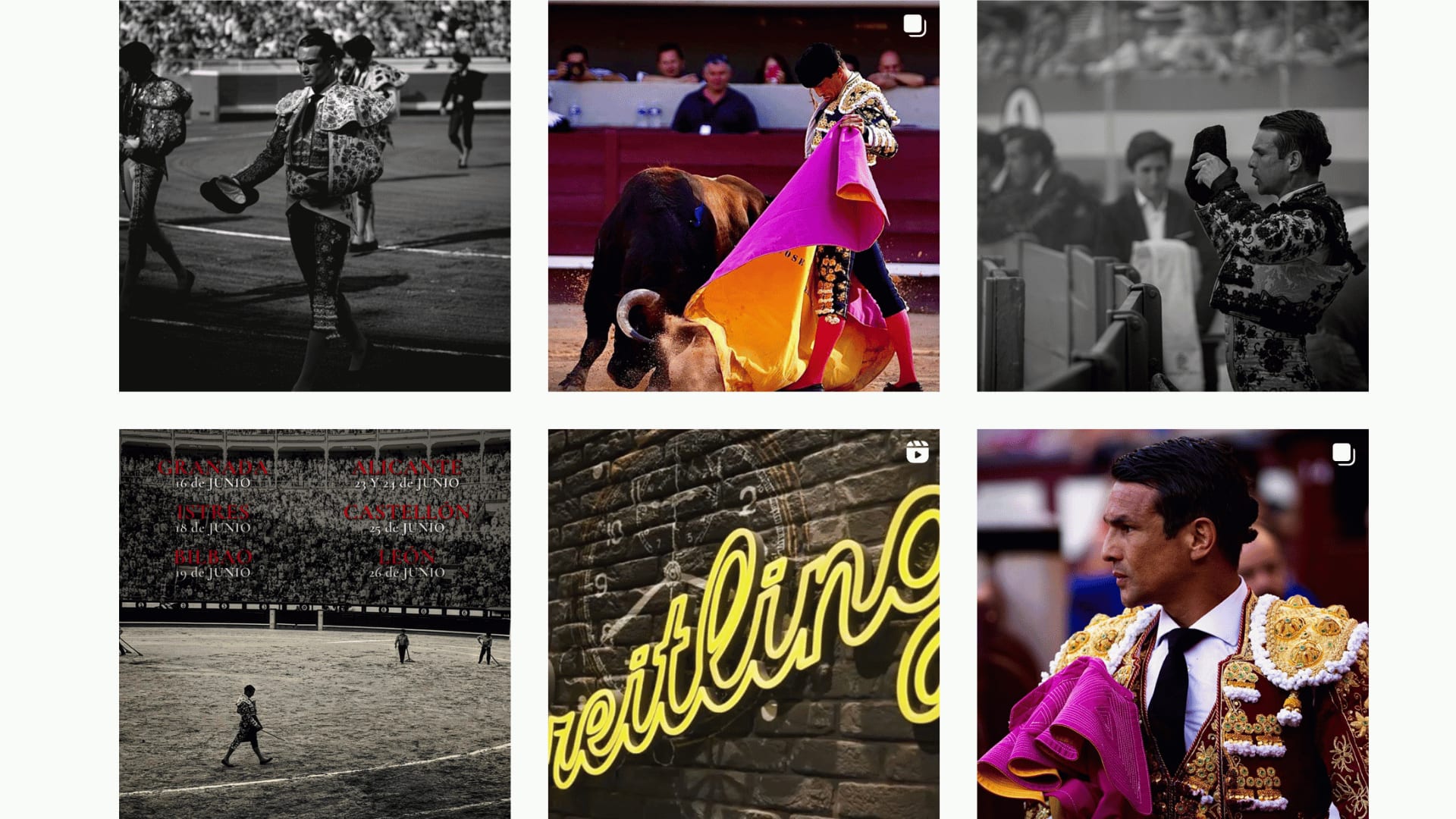 José María Manzanares was born on April 14 of 1953 in Alicante. He was an incredible Spanish bullfighter, the son of the banderillero Pepe Dols (Pepe Manzanares) and the father of the also bullfighter José María Dols Samper. 
 His father, Pepe Dols, made him start loving this sport. He dressed for the first time in Andújar (Jaén) in 1969, at 16 years old. He debuted with picadors on May 24, 1970, in Benidorm. On June 16, 1971, alternating with Luguillano and Galloso, he appeared for the first time in Las Ventas.
Indeed, the Plaza de Las Ventas will mark a before and after in his professional bullfighting career, which will corroborate that Manzanares can move to the top of bullfighting. 
Two outstanding performances in two consecutive fairs, in 1977 and 1978, marked the bullfighter's breakthrough.
He made his debut at the Maestranza in Seville on April 10, 1972. That same year he confirmed his alternative in Madrid, with Palomo Linares as the godfather and Eloy Cavazos as a witness.
He is considered the bullfighter who has fought the most bulls since the 20th century, surpassing 1997 the 1700 bullfights. He may be the bullfighter who has fought the most bullfights in the history of bullfighting, given the inaccuracy of the data and statistics of previous centuries.
He had a very particular style, elegant and orthodox, and he has always been considered one of the most classic in bullfighting. Did you know that he is especially recognized for the style of his breast passes? Manzanares is today a role model, and many young matadors would like to be like him.
He announced his retirement to the bullfighting ring at the Real Maestranza in Seville on May 1, 2006.
He died in his estate in Campo Lugar (Cáceres) on October 28, 2014.
---
2. José Antonio Morante Camacho "Morante de la Puebla"
1979
José Antonio Morante Camacho, artistically known as "Morante de la Puebla." He was born on the 2nd of October, 1979, in Seville.
He is one of the best bullfighters of the time. His passion for bullfighting started when he was 5 years old and came from a non-bullfighting family.
His apprenticeship was not in bullfighting schools but in the open field, learning from amateur bullfighters in the area, participating as a small listener in the bullfighting gatherings formed in local bars, and going as a spectator to local bullfights and bullrings in Seville.
He dressed for the first time in Villamanrique de la Condesa (Seville) in 1991. He made his debut with picadors in 1994 in Seville with young bulls and his debut as a novillero in Madrid a year later. In 1996 in Seville, he won the Golden Shoe Award in Arnedo at 17.
He made his debut in Seville as a matador in the bullring of La Real Maestranza 1998. He later confirmed his alternative in the Plaza de Las Ventas.
In May 2004, Morante de la Puebla retired from bullfighting due to psychological problems. He returned to the bullfighting ring on the afternoon of Epiphany 2008 in the Monumental of Mexico. Since then, he has retired 2 more times, but he has returned to the rings.
Morante de La Puebla belongs to the so-called line of artist bullfighters. Considered the undisputed art bullfighter of the 21st century so far and the successor of Curro Romero.
Faithful to the purely Sevillian style, he is the continuation of the lineage of matadors. Considered unsurpassed in the use of the cape and dominates the third of "banderillas" ("tercio de banderillas).
---
3. José Tomás
1975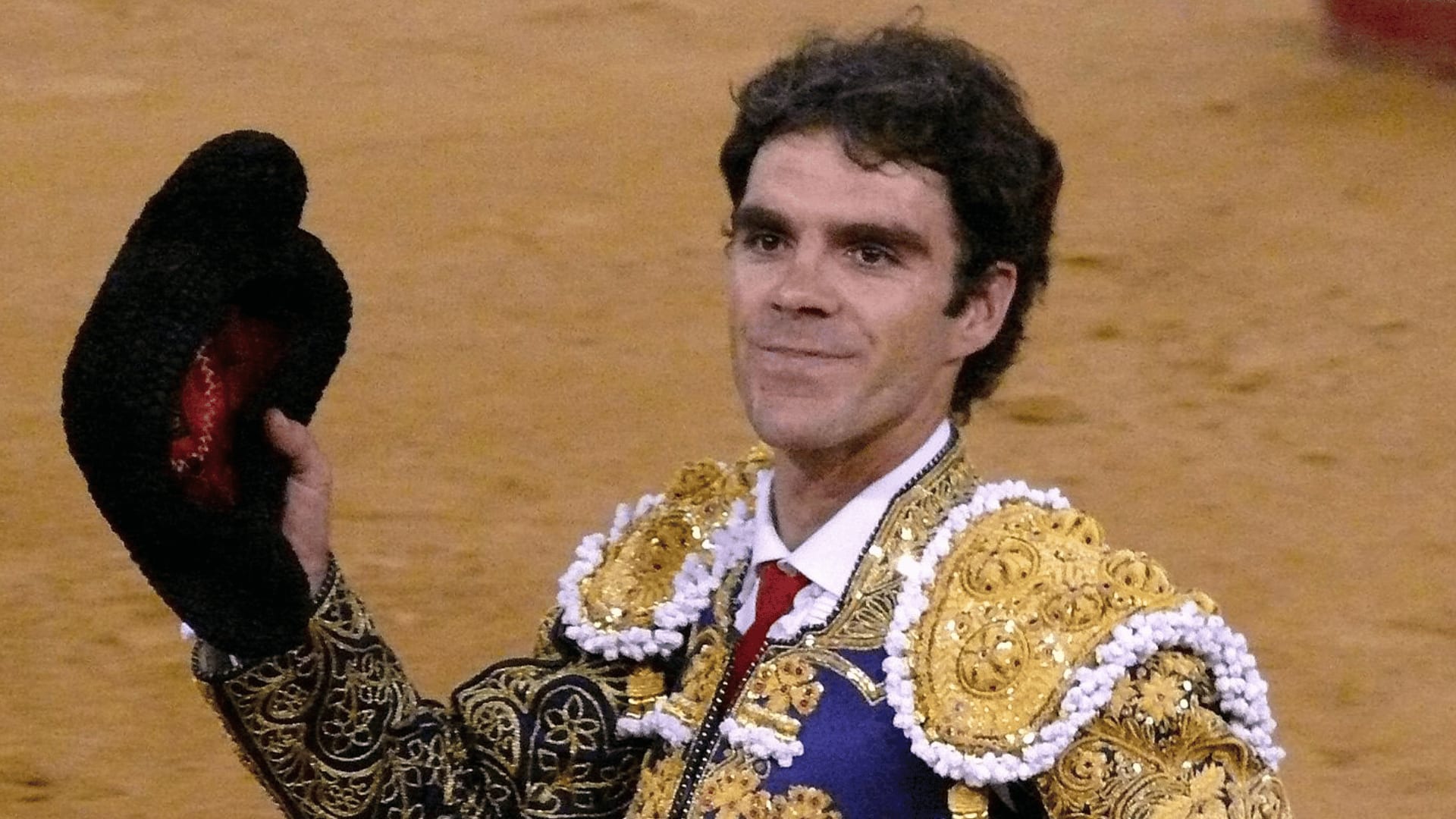 José Tomas was born on August 20, 1975, in Madrid. We could say that it's the most critical matadors in history.
He has been able to enthuse the best fans of all the bullrings. He could unite in himself the great virtues of the bullfighters of art and those of courage.
His love for bullfighting started thanks to his grandfather Celestino Román as he attended bullfights with him at the Madrid bullring of Las Ventas since he was a child.
He began bullfighting at a very young age. His first public performance took place in 1989 in Colmenarejo. He dressed for the first time in a bullfight in Valdemorillo in 1991, in the local festivities.
His career as a novillero began in Mexico, where he had to go because of his few opportunities in Spain.
He took the alternative in 1995 and, already as a bullfighter, triumphed in some of the most important bullrings, such as Las Ventas in Madrid.
In a short period, he became one of the top figures of his time, rivaling other matadors and displaying a bullfighting style based on courage, stillness, closeness to the bull, and excellent skills for natural bullfighting.
The moment he made his debut in the Real Maestranza of Seville marked a before and after in his career. Since then, he has triumphed all over Spain. He had an apotheosis triumph in 2008 in Madrid's Plaza de Las Ventas.
He was gored around twenty times in more than 400 bullfights as a matador. On April 24, 2010, he suffered one of the worst gorings of his career at the Feria de San Marcos in Aguascalientes, Mexico.
He decided to retire without explanation in 2002, only to reappear successfully in 2007 at the Monumental de Barcelona.
The last time he appeared was in 2011 at the Monumental de Barcelona in his return to the ring and in the last bullfight held in Catalonia.
---
4. Fran Rivera
1974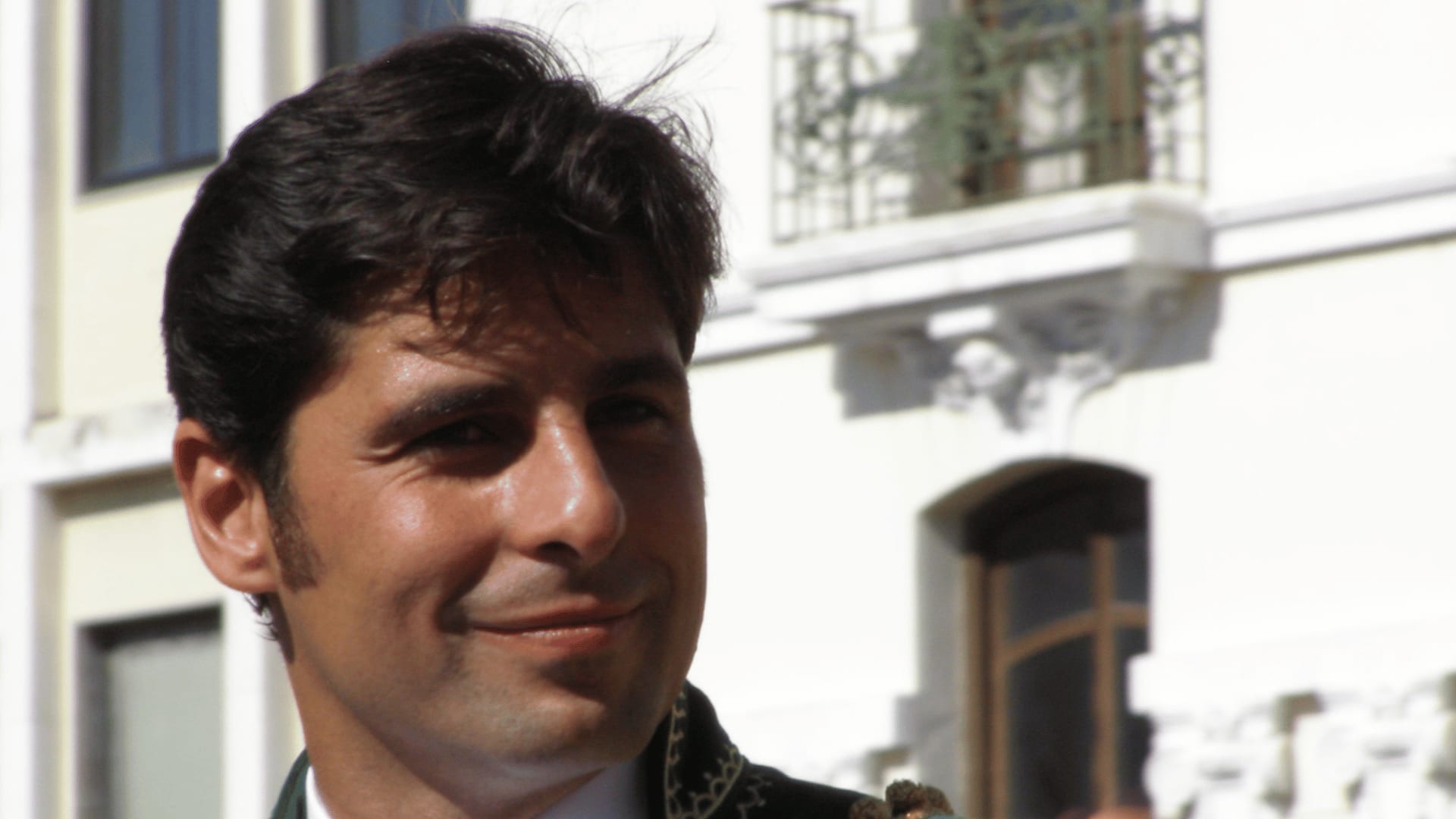 Francisco Rivera Ordóñez was born in Madrid on January 3, 1974. He is known as Fran Rivera but since 2010 he adopted the nickname "Paquirri" after his father.
Members of the bullfighting saga started by Domingo Domínguez and Cayetano Ordóñez, which includes most of his family. His grandfather Antonio Ordóñez made him start loving this sport and initiated him into the world of bullfighting.
He was presented as a novillero in Ronda on August 7, 1991.
He made his debut with picadors in the same bullring in 1992. His debut was in Las Ventas two years later, in 1994.
He took the alternative at 21 in La Maestranza on April 23, 1995. A few days later, he went out on shoulders in the same bullring, starting a promising career as a bullfighter with his own identity. He confirmed his alternative in Las Ventas on May 23, 1996.
He became a very popular bullfighter. Since his beginnings as a bullfighter, he was regularly featured in the tabloids with reports about his professional and personal life due to his parents' fame.
In 1997 he went out of "La Puerta Grande" on shoulders in Valencia, Zaragoza, Malaga, Barcelona, Jerez de la Frontera, Toledo, Bilbao, Murcia…
In 1998 he was third in the bullfighting ranking.
In 2005 his career took off again, so that year, he was second on the bullfighting ladder, and in 2006 he was third in the bullfighting ladder. In 2008 he was enclosed with six bulls in the Estepona bullring to celebrate his 1000th bullfight.
It was in 2009 that he was awarded the Gold Medal of Fine Arts. In 2010, Fran Riviera started appearing on the posters of the bullrings with the name Paquirri, the stage name of his father, Francisco Rivera Paquirri.
In 2012, he announced his retirement from bullfighting, but he would return three years later.
On September 2, 2017, he retired from bullfighting in the Ronda bullring. After he retired from bullfighting, he continued to be linked to bullfighting as an entrepreneur and owner of the Ronda bullring and other businesses.
---
5. Enrique Ponce
1971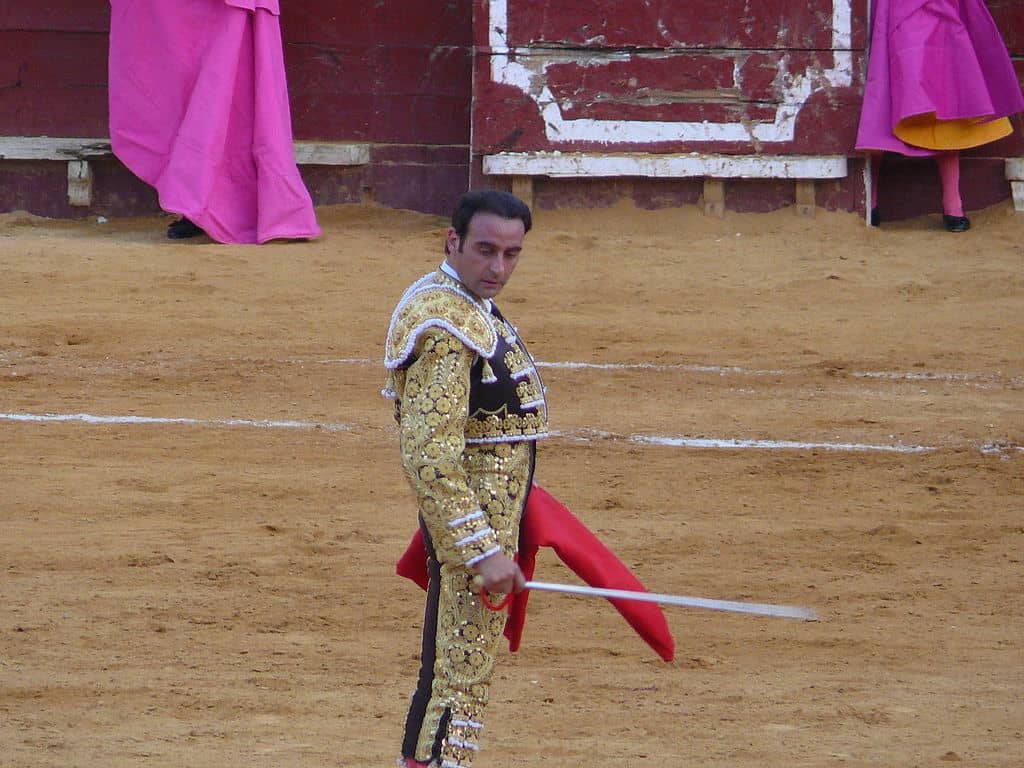 Enrique Ponce was born on December 8, 1971, in Valencia. His passion for bullfighting started when he was just a kid as his great uncle, Rafael Ponce Navarro (1912-1972), was one of the best Valencian bullfighters. 
Enrique Ponce has been considered one of the most important bullfighters of the late 20th and early 21st centuries.
Everything started when he was very young, and at just 10 years old, he knew he would dedicate his life to being a bullfighter. He began in the Bullfighting School of Valencia.  
At 16 years old, he made his public debut in the bullring of Baeza, Jaén, on August 10, 1986. Even though he was just a teenager then, he began to establish his fame and passion for bullfighting in bullrings, such as Las Ventas in Madrid, one of the most popular bullrings in Spain.
A great sample of his spectacular tales was in the season 2006. He triumphed in Seville on the Friday before the "pre-feria," in what some bullfighting chroniclers consider the best performance of the "Feria de Abril."
Another example of his talent was when he achieved what many consider an authentic feat: cutting a tail in the demanding French bullring of Nimes. This meant the absolute conquest of bullfighting France.
Ponce is one of the bullfighters who, for the moment, had broken the most records in a bullring, performing 1992 to 2001 a minimum of 100 bullfights a year, reaching its maximum in 1995 when he served 120 bullfights. He holds the record for the most bulls pardoned, reaching a total of 38. 
On June 29, 2021, he announced his indefinite retirement from bullfighting after 30 years at the pinnacle of bullfighting.
---
6. Manuel Benítez Pérez "El Cordobés"
1936
Manuel Benítez Pérez, known as "El Cordobés," was born in Cordoba on May 4, 1936.
He came from a humble family, and little by little, he managed to become one of the world's most famous representatives of international bullfighting.
"El Cordobés" is considered one of the icons of the 1960's bullfighters.
He has a very particular style, always emphasizing immobility before the bull. His style consisted in waving his banderilla (swing).
He broke his banderillas to the "length of a pencil" and, standing with his back to the bull as he charged, moved his right leg moments before the bull was upon him. This causes the bull to swerve and allows the bullfighter a moment to strike the "banderillas" just behind the left horn.
This maneuver was repeated in bullfights throughout Spain, sometimes with even more dangerous variations.
In 1957 he threw himself into the ring spontaneously in a bullfight held in the bullring of Las Ventas. He dressed for the first time in bullfighting on August 15, 1957, in Roa de Duero (Burgos).
He fought 203 bullfights as a novillero, from 1960 to 1963, before taking the alternative last year, on May 25, in Cordoba. In 1971 he retired from bullfighting until his return in 1979. He has done this on several occasions. Now, at 87 years old, he began this new year, 2023, with bullfighting.
On October 29, 2002, he was proclaimed the fifth Caliph of Bullfighting by the City Council of Cordoba. Since 2015 he has had a museum dedicated to his figure in his hometown, Palma del Río, Córdoba.
---
7. Miguel Baéz Espuny "El Litri"
1930 - 2022
Miguel Baéz Espuny, better known as "El Litri," was born in Gandía on October 5, 1930. 
His passion for bullfighting comes from his grandfather, his father, and his stepbrother (killed by a bull in Málaga in 1926) were bullfighters. However, he surpassed them all in fame and recognition. 
He was so famous that in 1960 a film was made entitled "Litri and His Shadow" ("El Litri y su sombra"), representing his life as a bullfighter. 
He fought his first calf on June 1, 1947, in Manzanilla, Huelva. On August 17 that same year, he wore his first bullfighting suit in Valverde del Camino, also in Huelva.
However, he soon became a good amateur and made known his vocation as a bullfighter. His career began on August 17, 1947, in Valverde del Camino (Huelva), forming part of the poster José Utrera "Costillares" and Juan Barranco Posada, with the cattle of Gerardo Ortega. 
He made his presentation in the Plaza de Toros de Huelva with a resounding success on March 28, 1948.
After three years of "novillero," he highlighted the 1949 season with more than 100 novilladas. 
He was a fabulous bullfighter, with countless triumphs throughout Spain, but mainly in Huelva, Barcelona, La Coruna, Cordoba, Seville, Jerez de la Frontera, and Valencia, among many other places. 
It was in 1950 when he obtained one of his greatest professional triumphs, leaving through the main door of the Plaza de Toros de Las Ventas,
In 1967 he fought his last complete season, with 35 bullfights. From then on, he only performed again on a few occasions. 
His last performance was in 1987 and is the moment at which he decided to retire. A year later, in 1998, the Council of Ministers awarded him the Gold Medal for Merit in Fine Arts. 
He died in Madrid on May 18, 2022.
---
8. Manuel Laureano Rodríguez Sánchez "Manolete"
1917 - 1947
Manolete was one of the great bullfighters in the history of bullfighting in Spain in the 1940s. He was born on the 4th of July 1917 in Cordoba. 
Two films talk about his bullfighting career, one called "Toast to Manolete" in 1948 and another in 2007 called "Manolete."
He came from a family of bullfighters, which inspired him to give his first "capotazos" in 1929 on the "Lobatón" farm close to Córdoba.
He fought for the first time in 1933 in a night bullfight held in the bullring of the French town of Arles, and he fought for the first time in Cabra, Córdoba, on Easter Sunday (April 16) 1933. There he alternated as a novillero with Bebé Chico and the bullfighter Juanita Cruz. 
In June 1932, he had a brief stay at the bullfighting school of Montilla in Córdoba.
Manolete was a legendary bullfighter who imposed his own style, which was very debated. He could make the fans change the concept of bullfighting art so that there was a way of bullfighting before and after him. 
This new style forced the bull to pass before the bullfighter's body.
In 1940, he made 50 bullfights, four of them in Madrid. That season he obtained outstanding successes in Seville, Alicante, Bilbao, San Sebastian, and Barcelona. 
At the end of 1945 and the beginning of 1946, he fought in Colombia, Mexico, Peru, and Venezuela. 
In 1947 he fought his last bullfight in Las Ventas, the Beneficencia. 
On August 29, 1947, he was in the bullring of Linares in Jaén. After a terrible technical error, a Bohorquez bull injured him in a leg. The massive bleeding he had led to his death. 
---
9. Juan Belmonte
1892 - 1962
Juan Belmonte is one of the most critical and influential matadors. He was born in Seville on April 14, 1892. When he was very young, he was orphaned by his mother. He is considered by many the "founder of modern bullfighting." Let's find out why!
His passion for bullfighting started when he made friends who dedicated themselves to fighting clandestinely, at night, in enclosures and pastures on the outskirts of Seville.
His father had a very good friend, Calderón, banderillero of Antonio Montes, who helped Belmonte sponsor him in the gatherings and helped him in his first performances. 
He also taught him to improve his technique, as Belmonte was self-taught. Later, Calderón would be a member of his cuadrilla for many years.
The first time he wore a bullfighter's hat was when he was 17 years old in the bullring of Elvas, Portugal. 
On July 21, 1912, he triumphed as a novillero in the Real Maestranza of Seville and was carried home on his shoulders. 
On October 7 of the same year, he triumphed in Madrid in a bullfight with Celita and Saleri II. And it was like this how his professional career started. In 1919 he fought 109 bullfights, a record number for the time. 
Belmonte, with the passing of the years, started to be known as the "Pasmo de Triana." 
He championed the golden age of bullfighting along with José Gómez, also known as Joselito and Rodolfo Gaona. Belmonte was transcendental for the history of bullfighting because he imposed a revolution. 
Belmonte has had a professional rivalry with Joselito for many, many years, and this caused the popularity of bullfighting to reach heights never seen before or since in Spanish society. 
His epic rivalry with Joselito divided the fans into "gallerists" and "belmontistas," something that didn't prevent the two from being great friends and professionals simultaneously.
Belmonte started implementing a new idea for bullfighting; one had to fight while standing still. This idea became the desire of every bullfighter. However, it was not always possible with the bull of that time.
Belmonte's professional career lasted from 1913 to 1936. He committed suicide on April 8, 1962, in Seville.
---
So, what do you think? After reading about the lives of all these men, do you think of them as artists?
I wouldn't know yet if I consider them artists, but they were and are passionate. There is no way a sane human being gets in an arena with an angry bull if they are not driven by passion.