Top 3 Most Popular Sports in Spain (besides football)
January 31, 2023
Updated:

April 14, 2023
Published: January 31, 2023
You might know Spain for its Football. But this country is home to many players and teams that have made this country an undisputed world reference in Sports.
In this article, I'll mention some of the most important sports that are not often talked about as much as they should since Football gets all the attention (everyone's favorite.)
After reading this, you'll understand why Sport is considered a lifestyle deeply rooted in Spaniards' DNA and continues to spread over time through culture.
PS: I can't promise I won't mention "La Furia Roja" in this article.
So, let's begin!
---
Golf in Spain
Now let's move on to a very particular and underrated sport.
Golf in Spain, to the eyes of the world, began in 1892 when The Royal Spanish Golf Club opened its doors to hold the country's first Golf Tournament. So, at this moment, this Sport was highly associated with the high class and the Royal Families.
People don't talk about it often, but playing Golf among Spaniards is becoming more trendy and common, leading to professional athletes. It has been the case for some Spaniards.
And, talking about famous Golfers in Spain, this country holds the best talent. For example, Seve Ballesteros is a Spanish golfing legend. He won five championships and was introduced into the World Golf Hall of Fame in 1999.
To learn more about legends of the Sport, check out:
Moreover, the country is blessed with some of the best golf courses in Europe, and I'm not exaggerating. According to an analysis by the Spanish Golf Federation, more than 1.2 million people are registered golfers in Spain.
But why are they so popular? There are many different reasons for it, one of them to the excellent (almost perfect) climate conditions in Spain that makes it very easy to play golf.
Also, more than 50% of the world's courses are designed by Jack Nicklaus, one of the most famous golfers in history.
The region with more golf courses in Andalucia has more than 200 courses, many of which are located in Costa del Sol.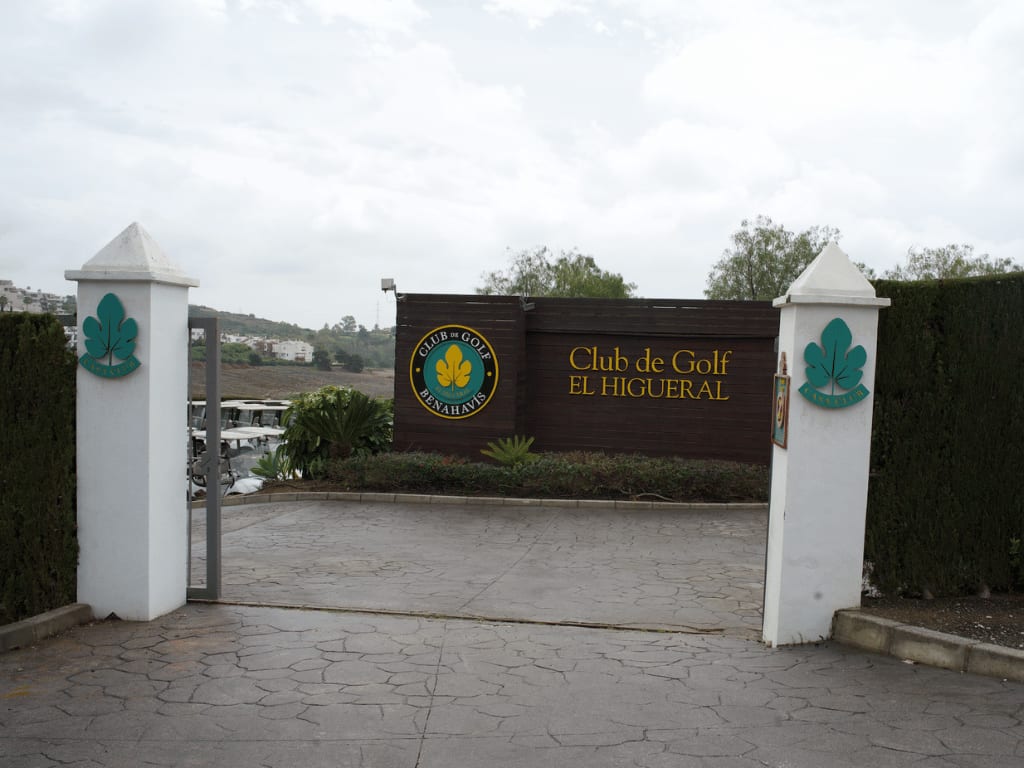 And, if you're wondering where the best Golf resorts in Spain are, here is everything you need to know. Don't hesitate to stay in any of these resorts because they're all incredible experiences! 10/10
To conclude, The biggest Golf Tournament in Spain is "Open de España," also one of the most prestigious tournaments on the European Tour and has been held every year since 1912.
The Spanish Basketball
Basketball is the second most popular sport in Spain. Everything started when a Spanish Priest lived in Cuba and saw Basketball's influence. He decided to implement it in Spain, and since 1921 it has been present in Spanish culture.
Spain has some of the best basketball players, such as Pau Gasol, who is considered the best player in Spain and played in many important sports like the NBA. He has won Olympic medals and "Rookie of the year," among other titles.
But also, we have many other outstanding players that have left their mark on the sport. If you want to read more about it, check this article:
This sport has become so popular that at the moment, it is practiced by approximately 826.300 people in Spain.
And we can't forget to mention one of the youngest persons that made it to professional basketball teams was the Spanish, Ricky Rubio.
He started playing professionally when he was 14 years old. Isn't this crazy?! And I think he played with something other than a 3rd division Spanish league team. Ricky was playing with the 1st division of the ACB!!!
Spain's basketball teams are top-rated all over the world. They have brilliant coaches that allow the teams to be internationally competitive. These coaches teach players essential skills and game knowledge instead of relying on their natural talent, as many other coaches from other countries do.
Read more:
How Popular is Basketball in Spain? Could it outrank Football?
Bullfighting in Spain
This Sport has a lot of relevance in Spain. For many, it's a national symbol. Bullfighting has been practiced not only by men but also by women for more than 100 years.
Although it's more popular to see males, women have practiced it since the early 20th century. 
Did you know that the biggest Spanish bullring is in Madrid? It's Las Ventas bullring. Nowadays, it has a museum inside where you can trace the history of Bullfighting.
They celebrate many bullfights here since it has a capacity for more than 23,000 people, being the bullring with the largest bullring in Spain. It fills capacity numerous times, especially during the San Isidro celebration, which is known worldwide.
Other prestigious bullrings are:
La Maestranza Bullring, Seville: This bullring dates from the 18th century and has a capacity of approximately 13,000 people. It is popularly known as the Cathedral of Bullfighting. And most importantly, La Maestranza celebrates its most important bullfights during the April Fair.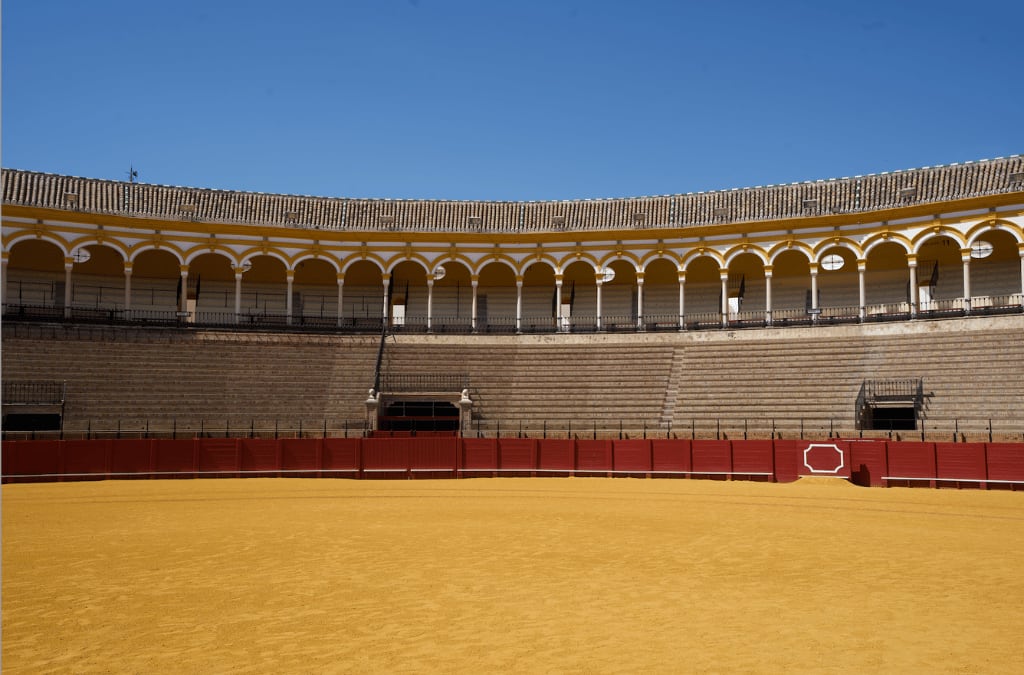 Bullring of Ronda: it was in this bullring that Pedro Romero invented modern Bullfighting in the 18th century. It would be best if you went in September to the Feria Goyesca, so you can see the matadors wearing costumes of the time of the famous painter Francisco Goya.
And it is still part of the Spanish culture. And it is still part of the Spanish culture. The famous "Festival of Saint Fermin" takes place every year. Look at how many people celebrate it yearly!!!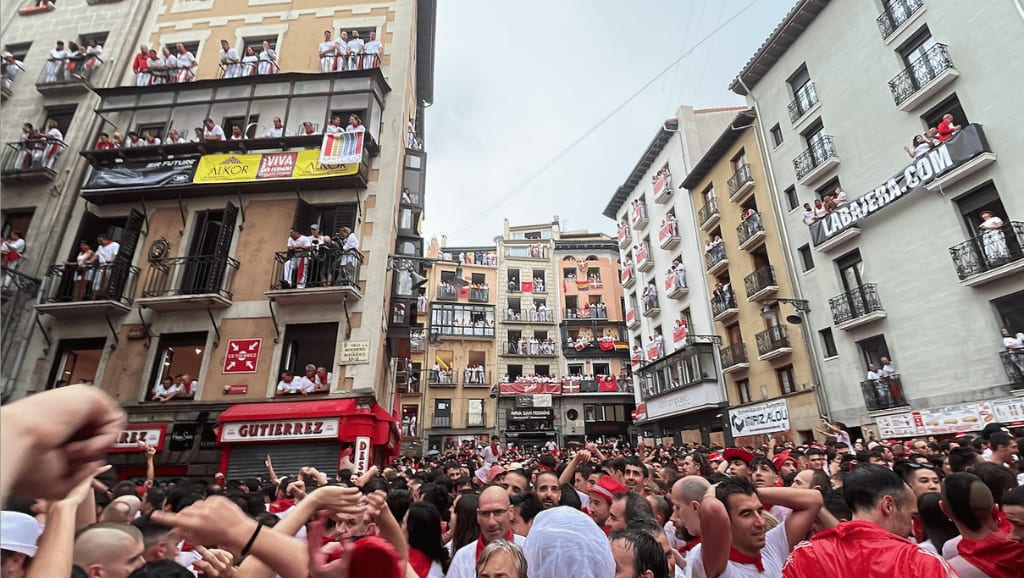 Don't worry. There are also places where you can walk around without suffocating. It is one of the best experiences ever.
Throughout history, this country has had some of the best bullfighters in the world, and we have a complete article dedicated to explaining the origin of this celebration. (Read more) And, most importantly, an introductory glossary of the main words used in Bullfighting. 
What is Bullfighting? Origin, Purpose, and Top Festivities in Spain
I know you might think, "oh, I don't need this," But trust me, you do. 
When my foreign friends ask me about Bullfighting and get exposed to words like "armadillo," they are thankful for the explanation.
On another note. You either love it or hate it. This sport has been banned in a few Autonomous Communities. For example, the Canary Islands and Catalonia. To learn more about this topic, read the following article:
​​Is Bullfighting legal in Spain? The Never-ending Legal (and Moral) Debate
Spanish Football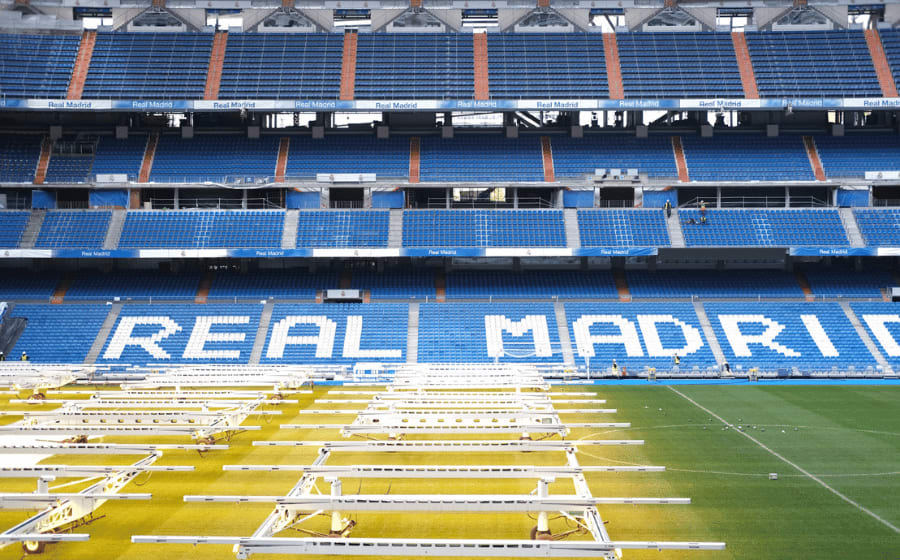 Okay, okay. I know I said, "besides football." But was I going to write an article about the most popular Sports in Spain and forget to mention Football? Nope.
So, moving on.
The Spanish National sport is Football. NOT soccer but Football.
Technically, Football and soccer are the same, but in the United States, they call it soccer instead of Football.
People in Spain have an incredible passion for this particular sport. They will watch a match while having beers and tapas with their family or friends.
It is a HUGE deal, here's why: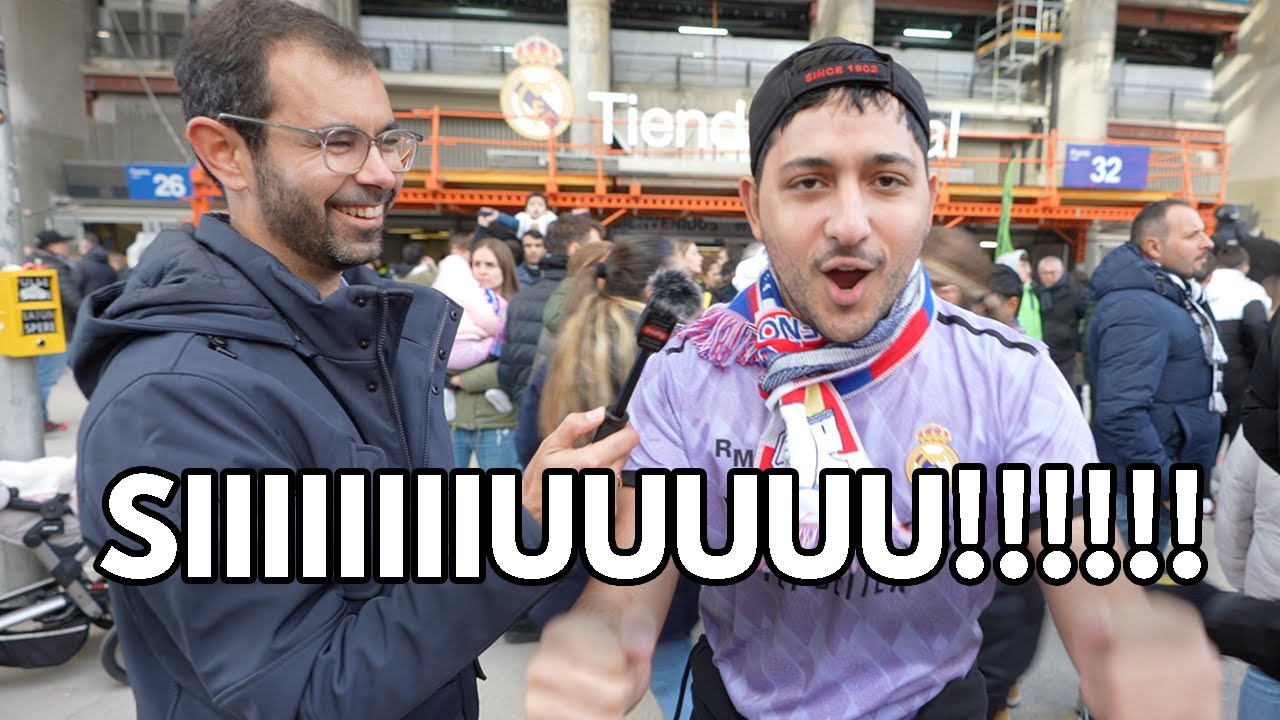 If you are lucky and your team wins, you could go to "La Fuente de Cibeles" if you are a fan of the Real Madrid club to celebrate. And, if you are an Atlético de Madrid fan, you will go to "Fuente de Neptuno." And if you are a Barça fan, you will go to "La Fuente de la Canaletas" in Barcelona.
Did you know that Spaniards commonly know Spain's team as "La Furia Roja"?
It means the Red Fury in English and refers to the Sack of Antwerp, a period in Spain's military history. It was an uprising by soldiers of the Spanish tercios loyal to the Crown.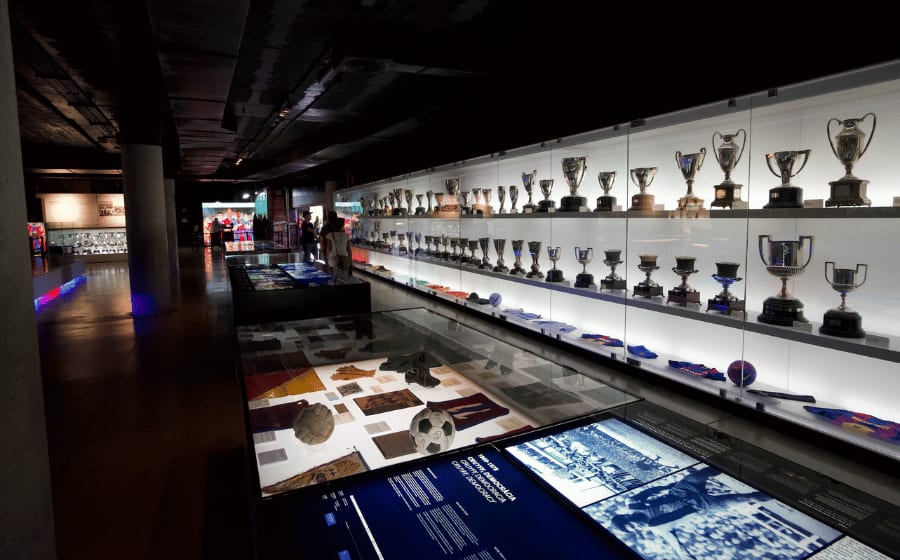 Spain has been the first national team to win three consecutive major titles: Euro 2008, FIFA World Cup 2010, and Euro 2012.
And the country's team has participated in 16 world cups out of 22 and won a World Cup in 2010.
Moreover, Spain also has a national competition. It's called Copa del Rey or King's Cup, and it takes place yearly and is organized by the Royal Spanish Football Federation and contested by 115 clubs in Spain.
La Copa del Rey is considered one of the most prestigious competitions in Spain. And is also the country's oldest national soccer championship, with its first edition in 1903!!
If you want to learn more about Spanish Football, I recommend you read all our articles about it:
What Is LaLiga for Dummies: League Rules, Teams, Players, Etc

LaLiga vs. Premier League: 1 Clear Winner According to 8 Key Metrics

What Is the Copa Del Rey? the 1st National Spanish Football Cup
As you can see, sports occupy an important place in Spaniard's lives and are closely linked to history. Although not all Spaniards practice a sport regularly, there is a shared interest in following matches in the media, making sports betting predictions, and filling with joy and happiness when the Spanish national team wins a final.