How to Travel Spain on a Budget: Cost Guide & Tips
July 24, 2023
Updated:

July 24, 2023
Published: July 24, 2023
Are you dreaming of an unforgettable Spanish vacation but worried about breaking the bank? Traveling to Europe can be affordable if you really plan it.
We've compiled a list of essential tips and tricks to help you explore Spain while keeping your budget intact.
From avoiding the high season rush to enjoying the great outdoors and finding the best flight deals, this guide will help you create an incredible journey without draining your wallet.
Save this article or send it to your travel partner, and keep it safe for your next trip!
Check out our cost guide at the end of this article!
1. AVOID GOING IN THE HIGH SEASON 
If I were you, I would avoid going in the high season of Spain as this is when accommodation prices in tourist cities are at their highest peak. You will also find tourist attractions super crowded.
But when does the high season start in Spain? The peak tourist season in Spain starts around mid-July and lasts throughout August.
As well as prices going to their highest peak, it coincides with the most elevated temperatures of the year, making traveling in most parts of the country somewhat uncomfortable. If you want to visit cities like Seville, Granada, and other inland Andalusian towns, you'll realize there are better times to go than summer. 
The best times of year to travel to Spain are spring (March, April, May) and autumn (September, October, November); as tourism drops considerably, prices drop, and the weather is ideal, avoiding the sweltering heat of summer.
2. ENJOY THE OUTDOORS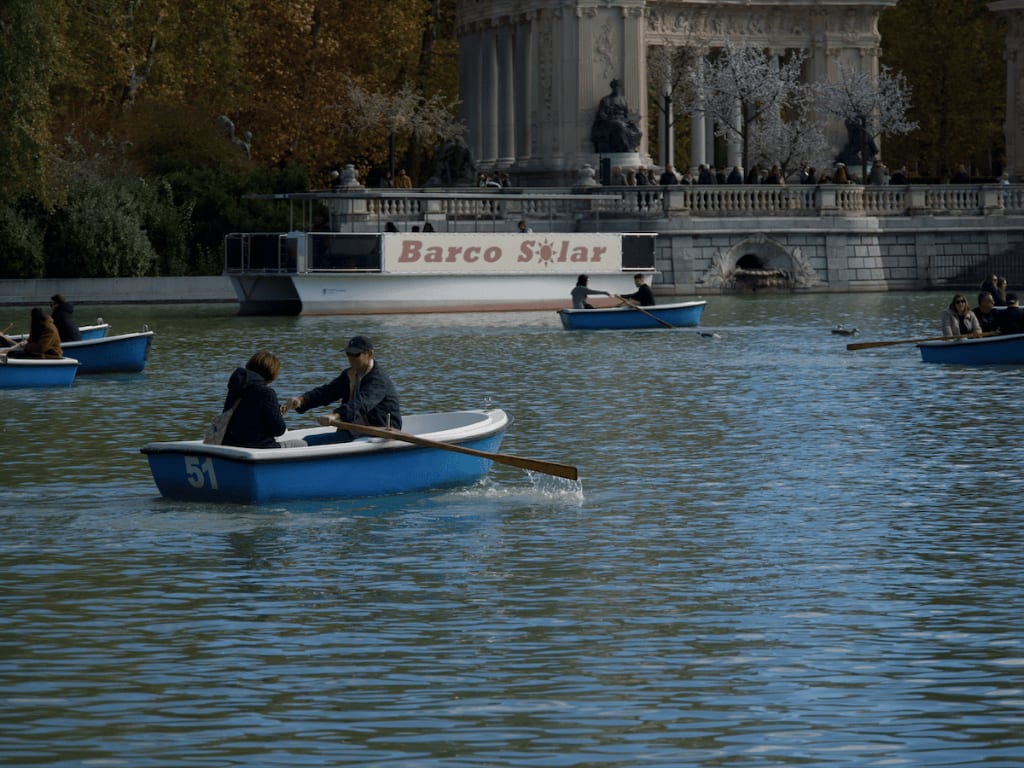 Make the most of Spain's stunning outdoors, which includes picturesque beaches, parks, and breathtaking natural landscapes. It will allow you to engage in cost-effective or accessible outdoor activities such as hiking, swimming, or walking around the cities and towns. 
3. STRATEGIES TO FLY CHEAPER
One of the tools I always use to find the cheapest flights is Skyscanner which allows you to find the cheapest flights as it has an option that filters the results by price. 
According to several people, buying the outward flight from one company and the return flight from another will make the flight much cheaper. Moreover, choosing this option for flights can even fit you better in terms of schedules, so it's a perfect option to find cheap flights and also save on flights.
There is no better technique for finding cheap flights than being flexible with your days and schedules. Traveling when everyone else is doing it, on the eve of a holiday or holidays, will inevitably increase the price if you travel before or after those dates.
If, in addition to being flexible with dates, times, and destinations, you can also be flexible with the route, you have the whole combo to get the best flight deals on the market. The price difference for some routes with stopovers to flying direct could be better.
4. INVEST IN 1-DAY TRIPS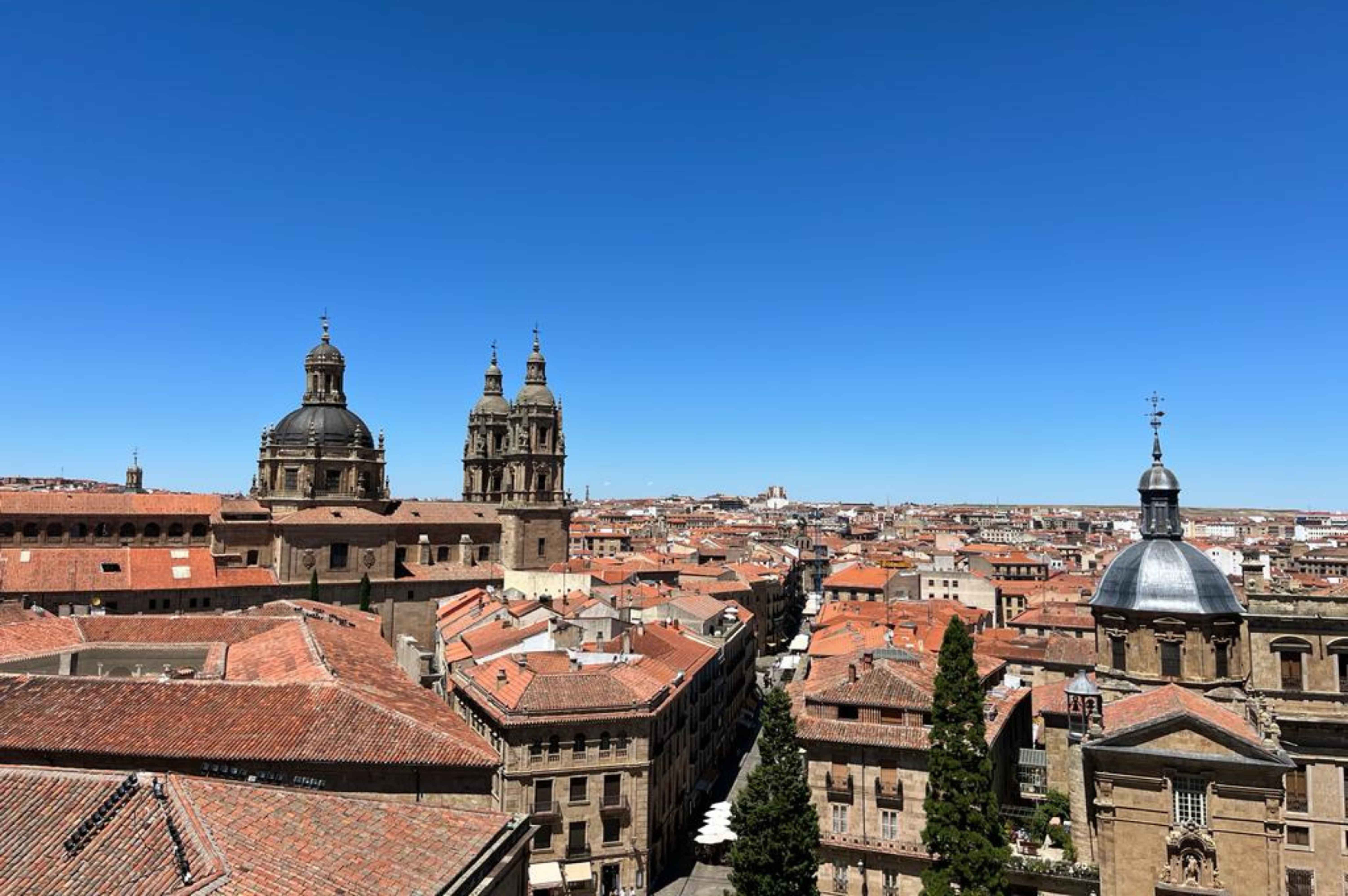 If you've already explored prominent attractions such as the Sagrada Familia in Barcelona and the Prado in Madrid, consider venturing to 1-day trips destinations. Usually these places around big cities like Madrid or Barcelona are tranquil villages and towns that offer an escape from the urban hustle, and affordable prices.
Among our recommendations is the enchanting coastal town of Tossa de Mar, close to Barcelona, and El Escorial, close to Madrid.
If Madrid is your base city, a great option would be to do one trips to places like Segovia, Toledo, or Salamanca. You can takes snacks with you to save on food and discover whole new places without breaking the bank.
5. VISIT THE MOST POPULAR MUSEUMS FOR FREE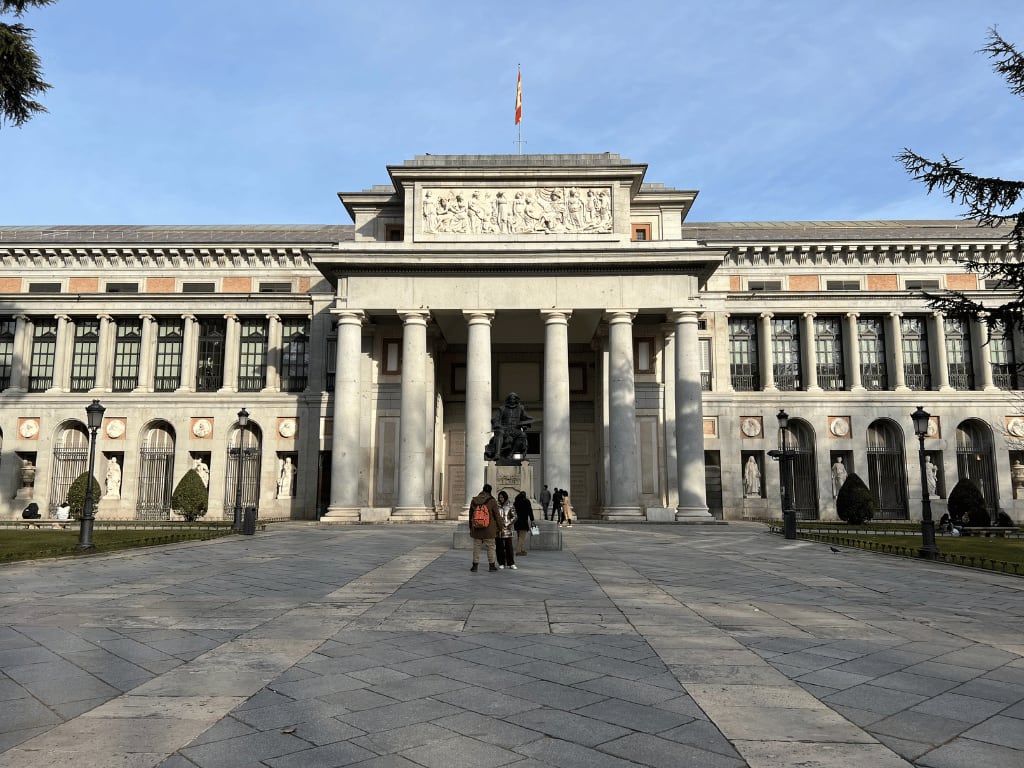 Organizing your trip and your activities when you come to Spain is essential because cultural activities are cheaper than you might think. What's more, with some information and planning your visit, you can access most of the significant museums in our country for free. 
Most of the museums in the country have an entrance ticket of between 10€ and 15€, which is too expensive if you want to visit several of them.
But I have a solution for you; in the prestigious Prado Museum in Madrid, entrance is free from Monday to Saturday from 6 pm to 8 pm, and on Sundays and holidays from 5 pm to 7 pm.
While if you want to visit the Picasso Museum in Barcelona without paying the 12€ entrance fee, you can do so on Thursday evenings from 6 to 9.30 pm and on the first Sunday of every month from 9 am to 7 pm.
Read our featured article on museums in Spain:
6. STAY CONNECTED ECONOMICALLY
To stay connected without spending a fortune on data, I would consider these cost-effective options: acquire a local SIM card or take advantage of the free Wi-Fi available in cafes, restaurants, and public areas. Using a local SIM card or accessible Wi-Fi hotspots, you can avoid excessive roaming charges while remaining connected during your stay in Spain.
7. BOOK TICKETS IN ADVANCE FOR EXTRA SAVING 
If you are considering moving around Spain, train is one of the best options. But you have to book Renfe train tickets in advance.
Especially during peak travel times like Easter Week, Christmas, and summer, book your train tickets on the Renfe website ahead of time to get the cheapest tickets.
There are special offers marked "promo only" available online that will save you a few euros or quite a few if you want to book a high-speed AVE train.
In the last few years, low-cost trains have become very popular to travel around Spain quickly and cheaply. You can find trains to Barcelona and back for €15 with trains such as Ouigo, Pavlo, Iryo.
8. GO ON FREE TOURS TO GET TO KNOW A CITY
In most of the cities of Spain, there are free guided tours. These tours are offered by local guides or tour companies and financed through voluntary tips that participants can give at the end of the tour if they wish.
Free tours are an excellent option for travelers who want to explore a city inexpensively, learn about its history and culture, and have the opportunity to interact with local guides who know the area well in a very economical way.
They usually vary from one hour to several hours, depending on the route and the points of interest included. The local guides are generally passionate and knowledgeable about the city, sharing anecdotes, historical facts, and recommendations during the tour.
9. GRAB FOOD AT A SUPERMARKET AND DO A PICNIC IN A PARK 
A perfect and very economical plan is to go to the supermarket to buy food, you can purchase ready-made sandwiches, salad, nachos, chips, drinks… and have a picnic in one of the beautiful parks of the cities of Spain.
Open an Excel and create a budget! To fully enjoy your trip, have at least one meal in a restaurant, bar or cafe. So, separate part of your budget for these special moments. Make sure you get big meals, and for the rest save money by getting good at supermarkets.
10. EXPLORE ON FOOT
Discover Spain on foot to uncover the treasures of Spanish cities and towns. Walking not only enables you to economize on transportation costs, but it also allows you to immerse yourself in the authentic local culture. By strolling through the streets, you'll experience the essence of Spain while keeping your budget in check, allowing for delightful surprises along the way.
Cost Guide
| Expense | Estimated Cost (in Euros) |
| --- | --- |
| Flights (Round trip) | 200 - 400 |
| Accommodation (Hostels/Shared Rooms) | 20 - 40 per night |
| Meals (Budget restaurants/Street food) | 15 - 30 per day |
| Transportation (Local buses/metro) | 5 - 10 per day |
| Sightseeing and Activities | 10 - 20 per day |
| Museum Entry Fees | Free - 15 |
| 1-Day Trip Expenses | 30 - 50 |
| SIM Card for Data | 10 - 20 |
| Miscellaneous (Tips, Souvenirs, etc.) | 10 - 20 |
| Total (per day) | 100 - 200 |
| Total (7-day trip) | 700 - 1400 |
---
The chart above shows an approximate cost guide for a low-budget trip to Spain. Remember that to keep your journey as affordable as possible, you must plan and book all essentials (such as hotels and flights) ahead of time. In addition, use tools such as Skyscanner to get better deals, and follow our tips to enjoy Spain without emptying your bank account.
---
Don't let budget constraints hold you back. Spain offers a treasure trove of experiences that won't break the bank.
Avoid the high-season rush and explore during spring or autumn for affordable prices and ideal weather. Immerse yourself in the great outdoors—beaches, parks, and stunning landscapes await. Save on flights by being flexible and using tools like Skyscanner. Discover hidden gems and local favorites, and visit renowned museums during free entry hours. Stay connected economically with local SIM cards and free Wi-Fi hotspots. Book train tickets in advance for extra savings, and indulge in free guided tours to uncover the secrets of each city. Finally, embrace the joy of walking and uncover the authentic charm of Spain on foot.
Unleash your budget-friendly Spanish adventure today!