Black Friday in Spain? When? For How Long? & 5 Tips to Get The Best Deals!
November 8, 2022
Updated:

January 23, 2023
Published: November 8, 2022
Are you ready to enjoy the best discounts of the year? Time to get your pocketbook ready for the most awaited Friday of November by the Spanish!
As everyone knows, or almost everyone knows, the Friday after Thanksgiving (the fourth Thursday of November), the US celebrates the famous Black Friday. A tradition that has been joined by many countries, among which Spain couldn't miss!
On this day, as expected by many Spaniards, most of the physical establishments and online brands lower their prices and leave some very special offers that attract the eyes of anyone!! Let's say that consumerism becomes the protagonist of this day.
Do you want to know how Black Friday started in Spain, where it originated, what's Cyber Monday and much more? Then you will have to read on to find out how to hunt for the year's best discounts!
1. Is Black Friday celebrated in Spain?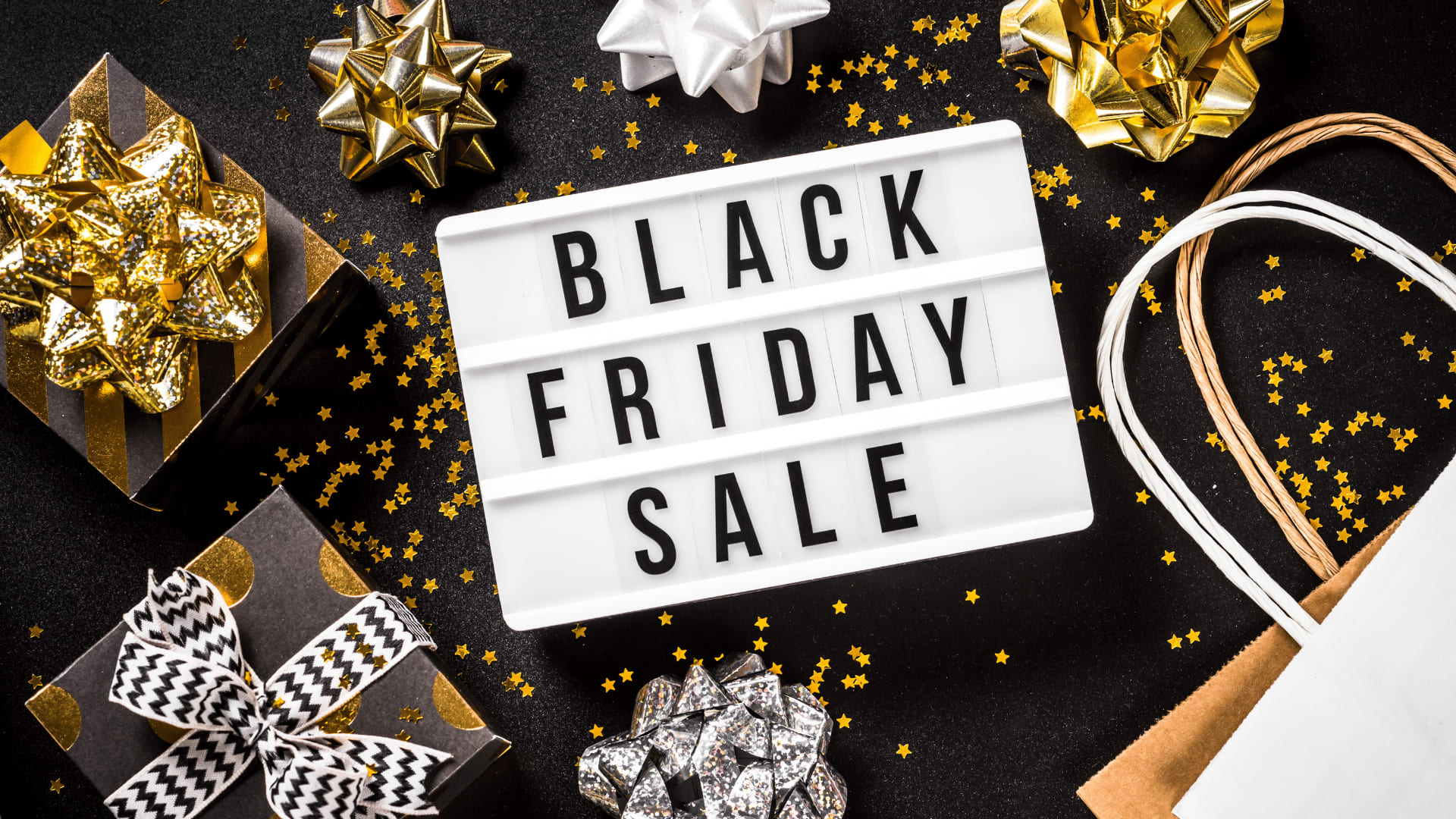 Black Friday is by far the biggest shopping event of the year in Spain. So yes, Spain does celebrate Black Friday precisely on the same day as the United States, the fourth Friday in November, the day after Thanksgiving.
In 2022, Black Friday will fall on the 25th of November, 2022.
Suppose you are wondering when the Black Friday boom arrived in Spain. In that case, I can tell you that it was in 2012 when the German chain Media Markt decided to launch the first Black Friday campaign nationwide.
At first, it seemed like it could have been more successful. Still, a year later, in 2013, giant companies like Amazon and "El Corte Inglés" decided to join this new fashion.
Since then, many stores have joined this consumerist initiative offering incredible discounts that drove everyone crazy.
Black Friday is also the day when many Spaniards start to do their first Christmas shopping. It is the day when online shopping skyrockets, but small stores also take the opportunity to lower their prices and thus increase sales.
Black Friday has become a tradition in our country and has even become the most powerful online sales event of the year!
According to Webloyalty's Black Friday 2022 report, online spending is expected to increase by 25%. In addition, the number of shoppers will grow by 18% compared to the previous year. According to the portal Black-Friday.Global, Spaniards are expected to shop in physical stores in their city and in different eCommerce platforms, spending an average of 210 euros per person.
2. The Origin of Black Friday
Apparently, there is a hypothesis that the expression "Black Friday" originated on Friday, September 24, 1869, when two Wall Street brokers tried to take over the entire gold market. But their plan failed, and they did not achieve their goal as the price of gold suffered a tremendous fall, and many investors went bankrupt. That's why this day received the name "Black Friday."
Almost a century later, Black Friday's expression reappeared in the mid-1950s, one day after Thanksgiving. Apparently, there was a soccer game between the navy and the army in Philadelphia. A day before, the Friday after Thanksgiving, the city of Philadelphia collapsed, and it was chaos due to the traffic and the number of people who wanted to do their Christmas shopping and attend the game. The police had to control the crowds and work for long hours, so they christened the day "Black Friday."
This initiative seemed successful, and Philadelphia merchants began to use the term to describe the number of people who agreed to spend their money in the stores the day after Thanksgiving.
If you want to know more about how we celebrate or if we celebrate Thanksgiving in Spain, I recommend the following article:
3. How long does Black Friday last in Spain?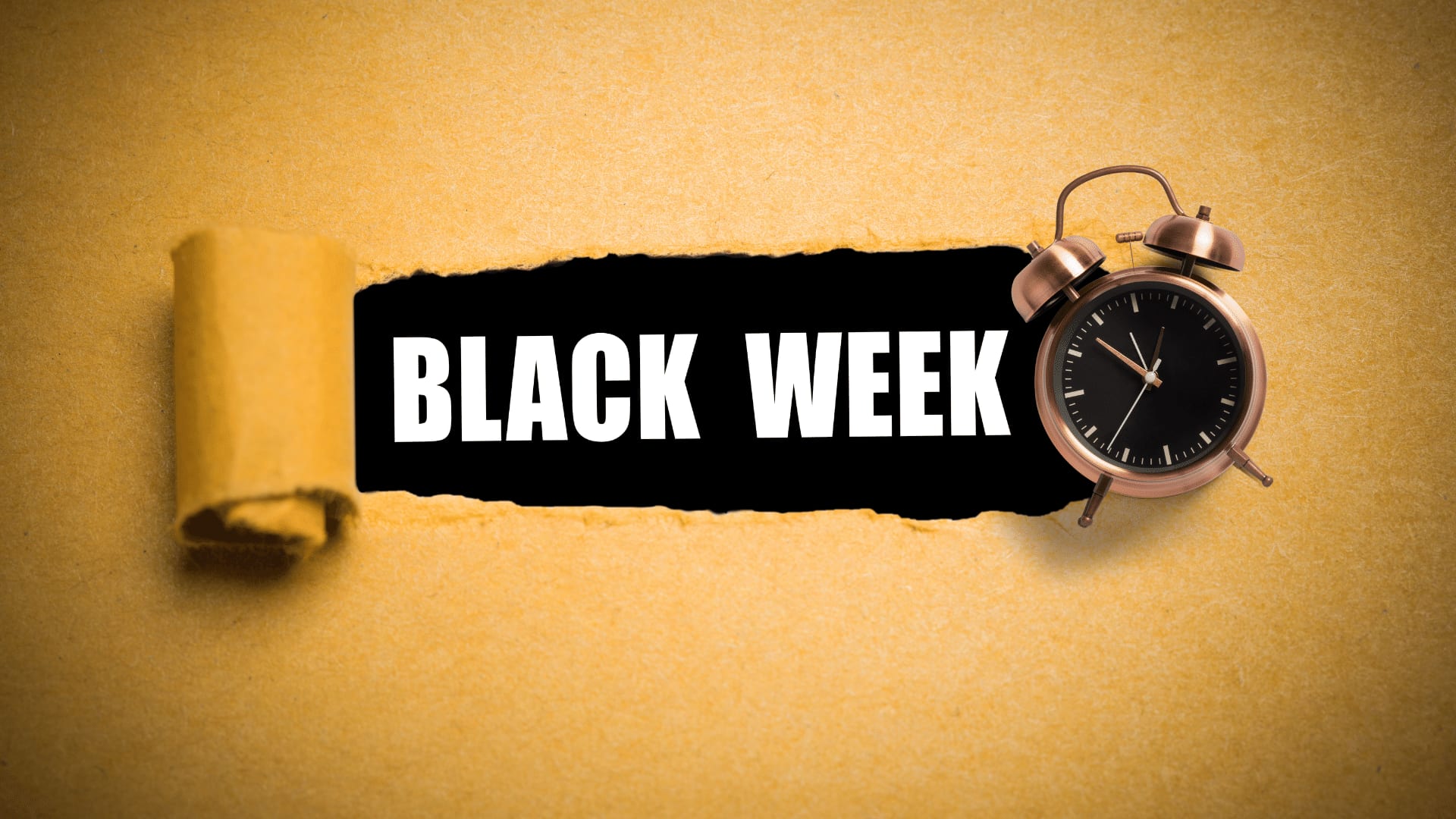 Black Friday is a tradition that has spread all over the world and also in Spain. On this day, you will see that almost all businesses lower their prices, leaving them at an amount never seen before. This makes the product even more succulent for the buyer because you will never find an opportunity like that.
This tradition lasts just 24 hours and, in most cases, usually starts almost always from 00:00 (just after midnight on Thanksgiving). However, in Spain, many stores have decided to extend their offers a day or two more (over the weekend), even joining Cyber Monday. Don't worry; below, I'll talk about Cyber Monday if you are unfamiliar with this term. That way, you can still enjoy some of the best deals!
Some stores and brands take advantage of that eve to lower prices even before Black Friday arrives to try to make more profit. Instead of having a single day of offers, it can be extended even a week, known as Black Week.
So you have a whole week to enjoy all these amazing discounts! You cannot miss this opportunity!
If you want to take a look at some of the most popular Spanish brands to know where to buy that day, here is the article with all the info:
4. What's Cyber Monday and How Is It Celebrated in Spain?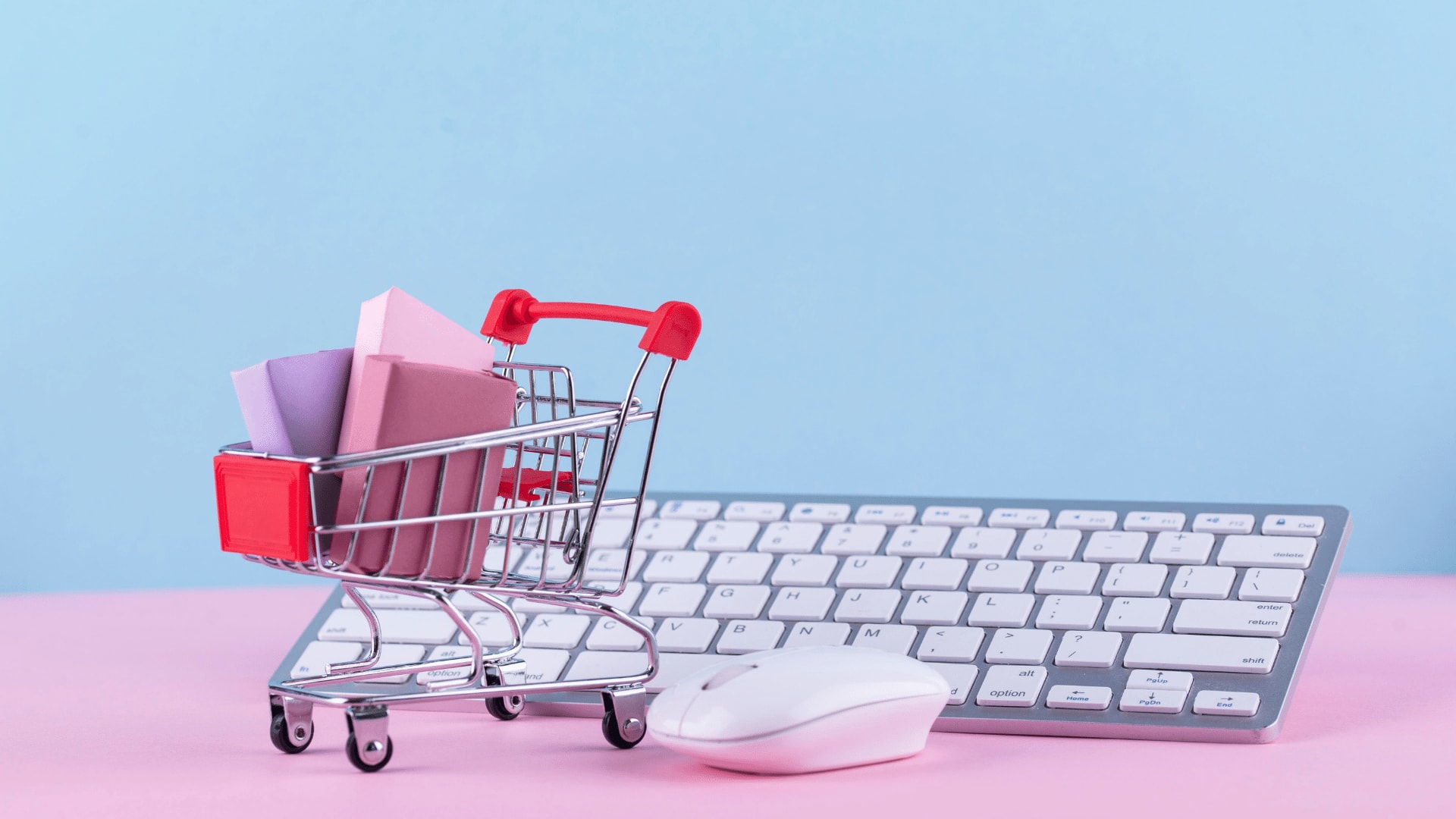 Cyber Monday is celebrated the Monday after Thanksgiving and Black Friday. It's historically considered the most popular day for online shopping.
We could say that the offers you will see on this day are more oriented to technology products, while on Black Friday, the sales can be found in any sector.
Cyber Monday is a vital part of continuing to enjoy the best sales. And YES, it's just as you're thinking… Four days of non-stop shopping! So be careful not to spend more than you should!
According to a report by Webloyalty, the number of shoppers on Cyber Monday will grow considerably in 2022, more specifically by 11% compared to last year.
5. Tips to Get The Best Deals on Black Friday
To take advantage of this day of incredible discounts without suffering scams, you must consider some aspects.
First, start making a list of the things you really need and want to buy. And my recommendation is to add the current price of each of them. Why? Because that way, you will know exactly how much you have saved once you see the discounted price on Black Friday. It's true that in most products, the original price appears along with the price reduced by the offer or the percentage discount. Still, just in case, I prefer to make sure.
Ensure that the product you buy is in perfect condition and has no defects. And always ask for the return period of the item you are going to buy.
If you like to shop online during Black Friday, it's important to avoid public wifi networks. Refrain from trusting those discounts that you see as super flashy. The most advisable and safest thing to do is to buy on trusted websites of official stores.
Some stores take advantage of this and want the maximum benefit. That's why the Organization of Consumers and Users (OCU) has begun to control some of these establishments and their products. It's the only way to know the real evolution of these products and if they are defective. By doing this, they avoid possible abuses.
But my biggest advice is not to go crazy and buy senseless; buy exclusively what you really need. That's why I recommend you to make the list I mentioned before, so you don't get carried away by the impulses of the moment!
A fact that I found interesting to highlight is that among the most demanded products in Spain, those related to fashion and electronics are the ones that continue to lead the ranking of consumers. This is followed by beauty, lifestyle, and books.
Now, are you a compulsive shopper or a conscious shopper?
I'm one of those who have to control myself not to fall into temptation! Black Friday has become one of the year's most anticipated days for many Spaniards, including myself! It's another American tradition Spain has wanted to join, as it happened with Halloween.
In fact, I am leaving you here a post we created about Halloween so you don't miss anything about how we celebrate it in Spain:
If you want to share any other recommendations or tips to take advantage of all that Black Week would be great!