Does Spain Celebrate Halloween? Trick or Treat?
September 23, 2022
Updated:

January 23, 2023
Published: September 23, 2022
First of all, you should know that Spain DOES celebrate Halloween and has found its way of celebrating it, adding its unique traditions. 
Halloween is known for a night of costumes, frights, candies, and the mythical trick or treat.
But for Spaniards, Halloween coincides with the night before All Saints' Day, celebrated on November 1st. For us Spaniards, it's a day dedicated to the dead and their memory. 
If you are curious, let me tell you a little more about how we Spaniards celebrate Halloween. 
1. Do we celebrate Halloween in Spain? Since when?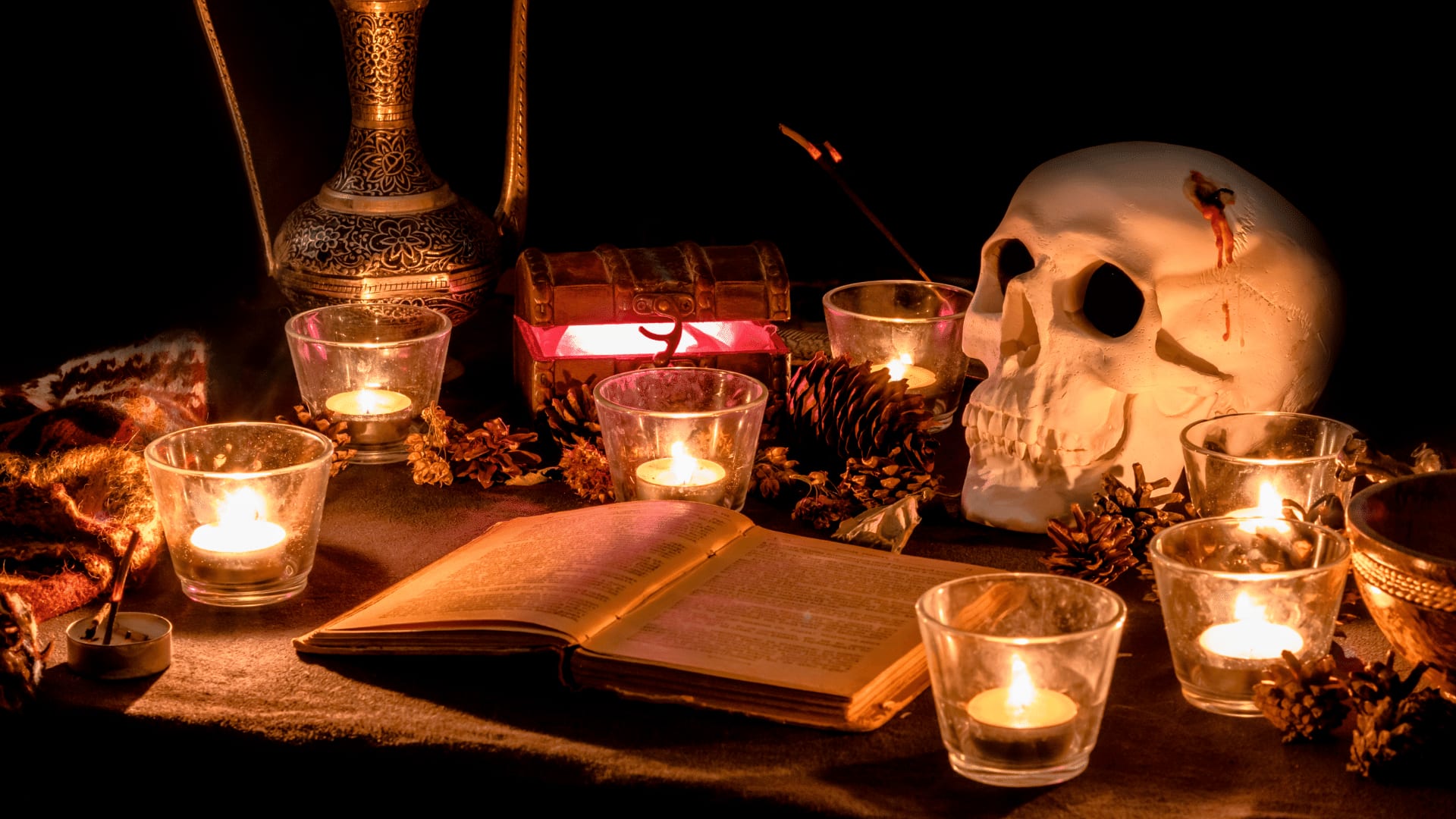 As I told you in the beginning, we Spaniards DO celebrate this holiday, which lasts 3 days. WHAT? Yes, you read it right, we do have 3 days of celebration. 
October 31st is what in Spain is known as Witches' Day, "Día de las Brujas" in Spanish. November 1st is the day that, according to the Catholic calendar and as we know it in Spain, is celebrated as All Saints Day or "Día de Todos Los Santos." While November 2nd is known as All Souls' Day or "Día de Los Difuntos."
But you should also know that it was from the 4th century when the celebration of All Saints' Day began in Spain to commemorate the martyrs persecuted in the first centuries of Christianity. This feast used to be celebrated on May 13th. Still, Pope Gregory III proposed November 1st to replace the "Samhain." 
The "Samhain" was the most important Celtic festival of the pagan period in Europe until it was converted to Christianity. The Celtic culture used to celebrate the harvest season on the night of October 31st. Halloween in Spain is considered a pagan holiday since its roots come from this ancient festival.
Now let's see what each day consists of and what is done!
2. How we celebrate Halloween in Spain
October 31st
October 31st is the equivalent of Halloween is known in Spain as the Day of the Witches.
It's the day when many people's houses are decorated with illuminated pumpkins, spider webs, skeletons, and details that make the house look very spooky. Some of them are pretty scary. They look like something out of a horror movie!
On that day at night, some young people and children go out to the streets dressed up as zombies, ghosts, witches, skeletons, monsters, or even your worst nightmare!  
It's actually a celebration that takes place in the big cities because of the commercialization it has.
November 1st

On November 1st Spanish people celebrate All Saints' Day, and it's considered a national holiday throughout Spain. It is a day to commemorate and pay homage to the saints and our loved ones who are no longer present. Families usually go to the cemeteries where they bury their loved ones to pray and place flowers on their graves. 
November 2nd
November 2nd is considered All Souls Day. It is also known as the "Day of the Dead." It's not a holiday, but it is a holy day on which the memory of the deceased is also honored. It's not as popular as All Saints' Day, but it is still a tradition in Spain.
On this day, deceased Catholic relatives are commemorated with the aim that their souls reach eternal happiness and all their sins are purified.  
3. Halloween Traditions in Spain
Eating "Saint Bones" / "Huesos de Santo"
These sweets are trendy in the north of Spain. They are prepared on All Saints Day (November 1st), hence the name "Hueso de Santo" (Saint's Bone). The Spanish tradition is to take this tasty sweet to the cemetery when you go to visit your loved ones. This treat takes a couple of days to be ready and is made with sugar, eggs, and almonds. The traditional Saint Bones are filled with egg yolk cream and sugar syrup. Still, nowadays, you can find different flavors, such as chocolate, vanilla, etc. 
Other traditional Spanish delicacies that are representative of Saint's Day are "wind fritters" or "buñuelos de Viento" and "panellets," known as little pieces of bread. 
In Alicante, you can try the famous "arrops" and "tallaets", small pumpkin pieces soaked in grape syrup. You can find the sweet rolls in Andalucia known as "borrachillos". And you should not miss the doughnuts of Salamanca and its baked potatoes. 
Trick or Treat
Trick or treat is a prevalent tradition in Spain, typical of the United States, and that takes place on the night of October 31st. The main characters are the children, who dress up as witches, zombies, and in different scary costumes, intending to scare people and have fun. They knock on the house's doors to ask for candy and sweets. 
The Souls Way
In some cities in Spain, on October 31st, they have the tradition of walking through the streets in silence, carrying candles in their hands to remember those who are no longer present.
In the province of Alicante, some citizens put candles in the windows from October 28th to mark the way to the departed souls. 
Performing "Don Juan Tenorio"
This theater play by Jose Zorrilla has become a prevalent Spanish tradition on All Saints' Day. And it is a tradition that Spanish people share with Mexico. 
Eating chestnuts
In northern regions of Spain, such as Galicia, Asturias, Cantabria, Catalonia, and Aragon, they celebrate a traditional festival known as the "magosto" or "castañada." It consists of roasting chestnuts on a bonfire along with other typical seasonal fruits, as well as vegetables such as sweet potatoes and pumpkins. 
Choose your Halloween Costume
The typical Halloween costumes on the street in Spain are zombie, witch, corpse bride, skeleton, Mexican skull, joker, and a killer clown. 
But it's true that there is something new every year and it can also change depending on the trends of the moment.
When choosing your outfit, movies and series have a significant influence. 
There are a few things you should consider when choosing your costume:
I recommend you choose a comfortable outfit and not put too much paint on your face, because at first it sounds fun, but the problem comes when it's time to remove all the makeup… So think twice if you are thinking about dressing up as a killer clown or joker! I'm telling you from my own experience!
Maybe a mask can be uncomfortable after wearing it for several hours, and it could be a bit annoying to breathe through it. But it's true that by wearing a mask, you avoid makeup, and it is something straightforward that won't take much work as you just have to buy it. 
Don't choose a costume in which you have to carry some kind of object because, at first, it will be super cool, but then it will become a real pain in the ass. For example, if you choose the Harley Quinn costume, you will have to carry a bat.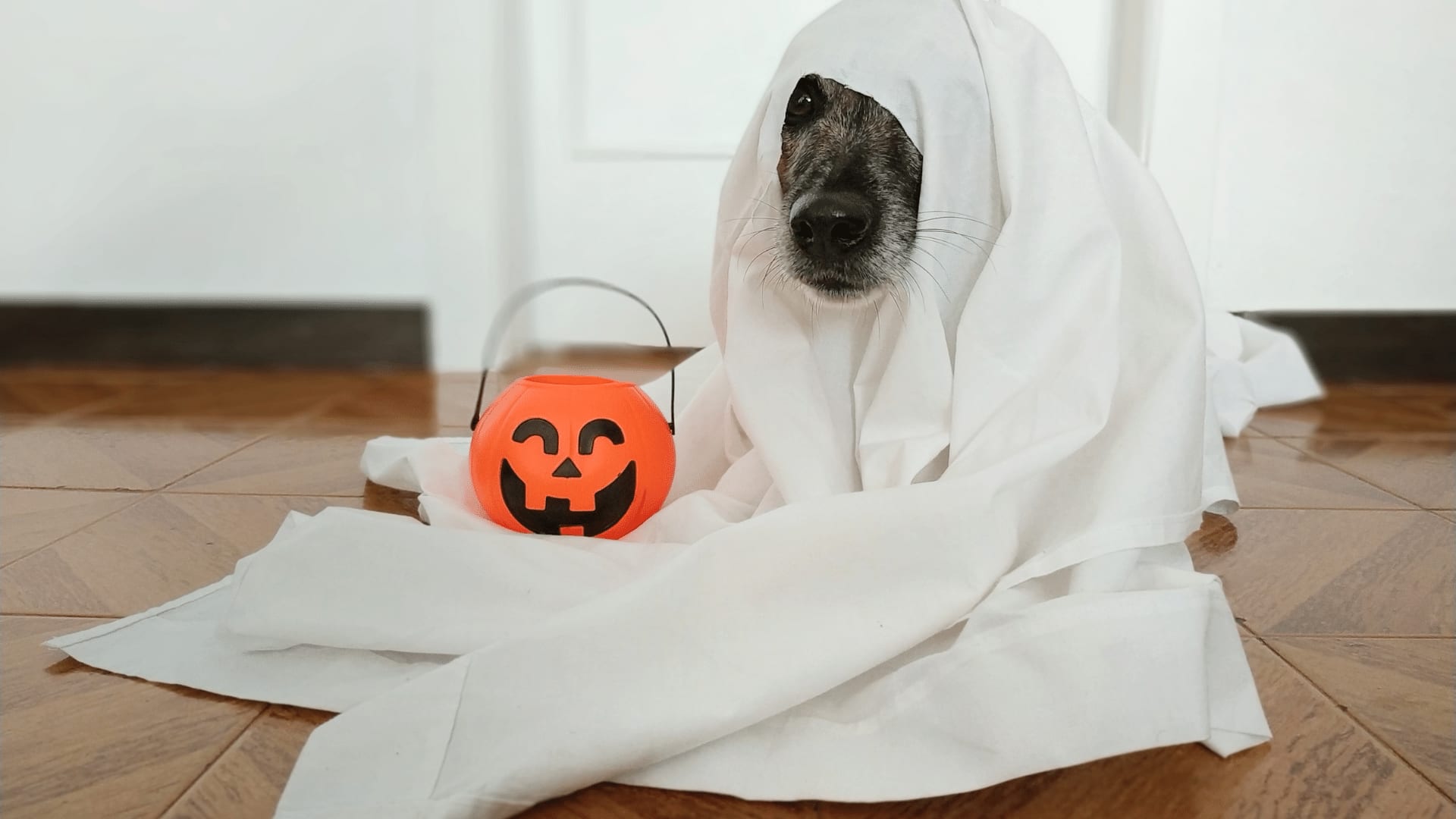 Holywin: A Halloween Alternative
Have you ever heard of Holywins? Well, let me explain to you because I find it very interesting and curious! 
First, Holywins is a play on words that means "Holiness wins" or "la Santidad vence" in Spanish. It's a celebration in which the day of all Saints, "Día de todos Los Santos" is claimed. 
It's an initiative started by some parishes and Catholic schools in which children are invited to remember Christian figures and dress up as some of the Saints of the Church. This celebration takes place on October 31st, but sometimes it's extended to November 1st. 
The idea started in the Diocesan House of Paris in 2002 and arrived in Spain in 2009.
Its intent was to reinforce the Christian faith in coping with the rise given to the Halloween celebration. 
Halloween originally means "Eve of All Saints," yet it has become a celebration where gloomy costumes abound. Some of them are scary, like zombies, monsters, or even costumes that represent death. So with all this, the Christian faith has taken a back seat. 
The Holywins want to try to attract more and more people to join a new way of celebrating this day. To enjoy a day of joy and prayer, honoring our loved ones. 
Spain gives a unique touch to Halloween with its three days of celebration that I have shared with you before. I think it makes it more special because it not only focuses on the theme of costumes and having a good time, but it's also an important moment to remember our loved ones and pray for them. 
Watch the movie, Coco. It's inspired by the traditional Mexican celebration of the Day of the Dead and has become a cultural reference. Such a beautiful and cute movie!