How Do People Dress in Spain? Best Tips to Fit In
September 23, 2022
Updated:

February 20, 2023
Published: September 23, 2022
Ages ago, Spanish fashion was much more uniform, but how do Spanish people dress nowadays?
Nowadays, although trends are changing, fashion is not as marked as before. I LOVE Spain because we have many options, many designers to get inspired, and many brands to choose our outfits from. 
Among the Spanish, you can see thousands of styles going from a super layback style to a casual or sporty one to a super cool and elegant style. But it all depends on the occasion and the place you are going to. 
But don't just take my word for it, we talked to a bunch of spaniards and this is what they had to say: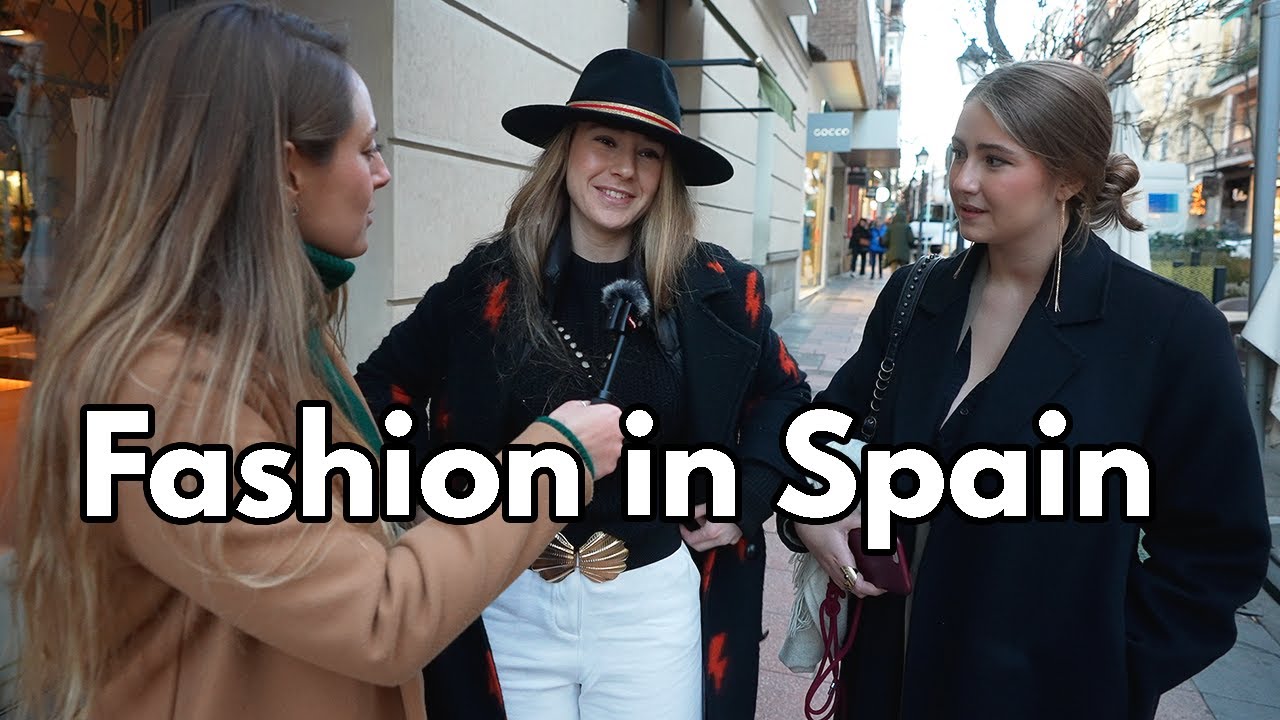 Would you like to know if you fit in? Let's check it out together! 
1. What Spanish wear and when to wear it 
Spaniards love trends, and we always want to be in the latest fashion! Although we like to be very comfortable, we like to dress in quality clothes. A mix of modernity and elegance combined with a touch of conservatism. 
I would say that the relaxed but cool style is the most common among us Spaniards and the one you will see more on the street, especially among young people.
You only wear a suit, tie, and heels and are very dressed up when you go to work (depending on the company you work for), when you have an important event or meeting, or when you go out to a party. 
But if you are wondering how to look Spanish, let me help you and show you how to dress in Spanish: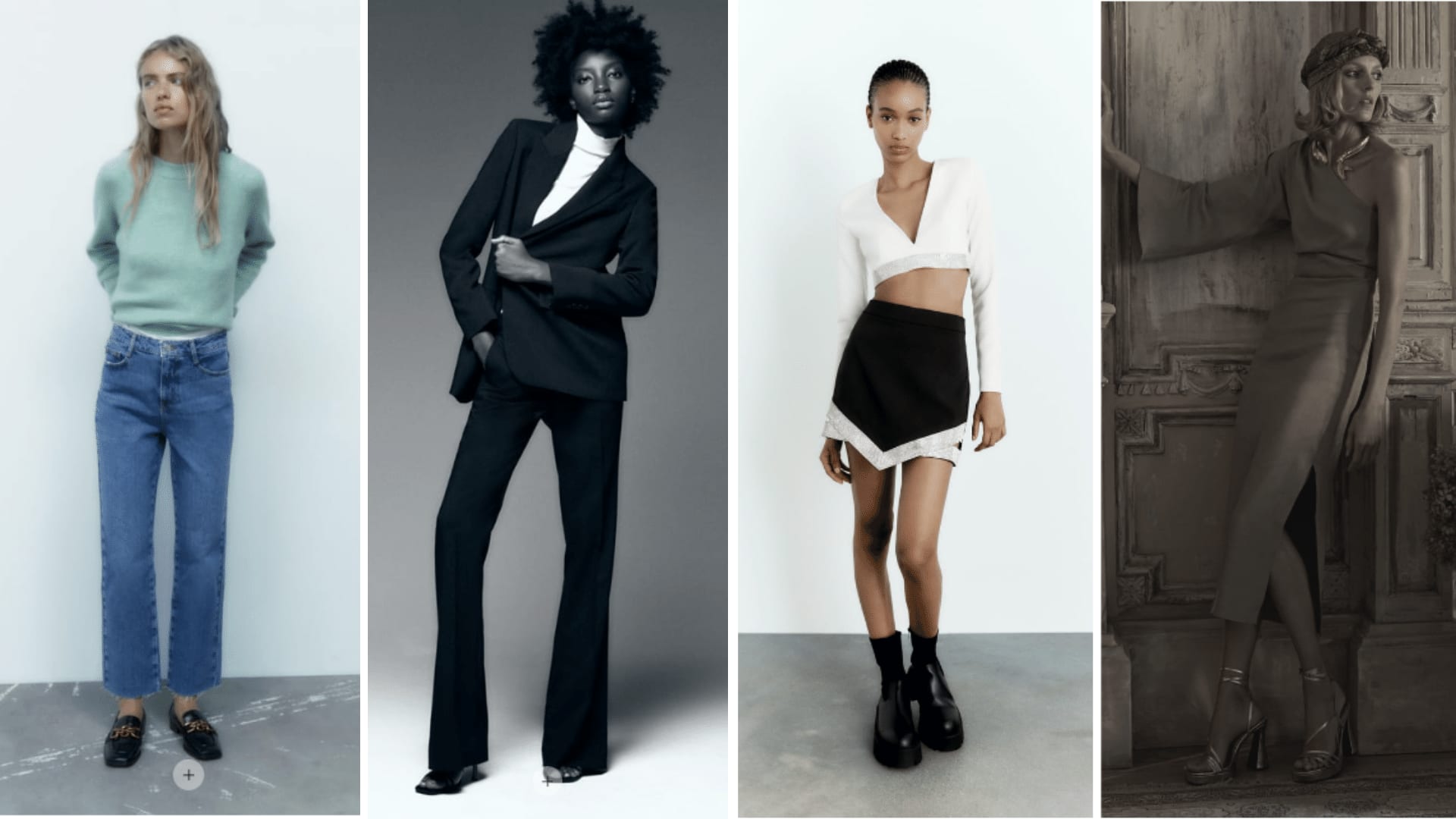 Casual / Daily
Most Spaniards dress in casual clothes, allowing us to be comfortable throughout the day. The most common is usually a t-shirt or shirt, with a pair of trousers. But a skirt or a dress is something that you will also see a lot, especially in the summer season. 
As for footwear, we usually wear shoes, sneakers, sandals if it's summer or winter, and a good pair of boots. But I'll tell you later what is traditionally worn each year's season. 
Spaniards, both men and women buy a lot in Zara and Mango for clothes that we wear every day because they are of good quality and you can wear them in almost every situation. 
Business / Business Casual 
In this case, it depends on the company you work for. Some companies ask you for a specific dress code, with a suit jacket and heels for women and a suit and tie for men. But that is usually in exceptional cases such as large multinationals and banks, whereas I say the company requires you to dress formally and discreetly.
However, today many companies have relaxed and have a more casual style. People are well dressed but in comfortable casual clothes. 
You should also know that Fridays are the day when most companies let their employees wear a more casual style, but without going overboard!
There are many stores in Spain where you can find suits for both women and men, and they are not very expensive in Spanish brands like Zara, Massimo Dutti, or Cortefiel.
Then you have more luxury brands like Loewe and Balenciaga, where you will also find options to go to work. 
"El Corte Ingles" is one of my favorite shopping malls in Spain, which I highly recommend and where you can find millions of brands of super good quality.
Uni
People at uni wear comfortable clothes like a shirt or t-shirt, jeans and flats or sneakers. In summer, you will also see girls wearing dresses, skirts, and sandals. 
You rarely see someone wearing a suit and tie or very dressed up girls wearing high heels.
It's usually the same in both public and private universities, although it is true that some people who go to private universities like to dress up more. 
Party / Nightlife
Get ready for the nightlife in Spain! The best you will see!
You will find people everywhere and bars and discos open until very late, especially in the big cities. 
The way to dress like everything else will depend on the place you go to and the atmosphere. In many pubs and clubs, you will see people dressed in clothes that can be worn during the day, and in other places, you will see people dressed up. 
A lot of people also go out after work for afterwork, and then they go out to party directly, so they go out in the same clothes from work. 
When girls go out to parties on Fridays and Saturdays are the days they dress up the most, they wear dresses, skirts, or tight pants with a top or shirt, heels, and makeup.
The boys usually wear long trousers, "chinos" and a shirt or a polo shirt. 
In some clubs, the dress code doesn't matter so much, and they let you pass with any clothes, but in others, they can throw you out if you wear sneakers or tank tops (especially boys). 
But as I say, everything varies depending on whether the atmosphere is fancier or more relaxed. There you will have to ask what kind of dress code you should wear, as there are no definite rules, and each establishment sets its own. 
Wedding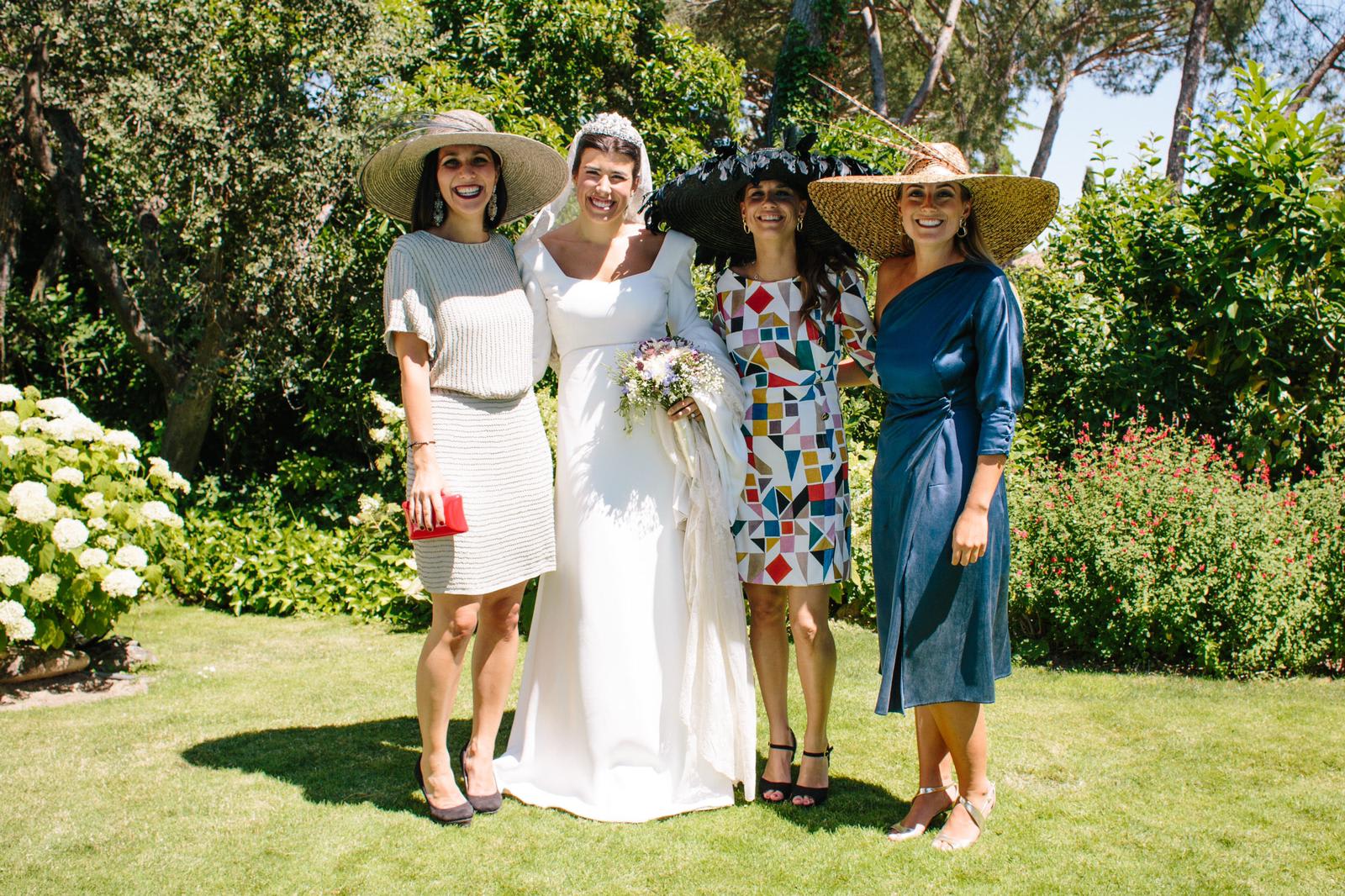 Spanish wedding attire is very different from other countries. In fact, many people are surprised at how much we dress up. 
The guests, both men and women are very elegant. The men in suits and ties and the women in spectacular party dresses! From a long dress to a midi or short dress to trousers and jacket (something that has become fashionable in recent years). You can also wear a long skirt combined with a nice shirt. Accessories and heels are also a fundamental part of the outfit!
At some daytime weddings in the summer season, women wear Pamela (giant hats) on some occasions. Headdresses are also very fashionable, you can wear them at any time of the year, but that depends on each and what seems more comfortable. 
As for the bride and groom, he wears a suit or morning coat, and she wears a white dress with a veil, mostly. 
But this does not mean that everyone in Spain dresses this way. We speak in a generalized way. Clothing is very personal; in Spain, you will see a little bit of everything from a hippie style to a super elegant style.
2. What not to wear in Spain
In Spain, we are open-minded and love to join the new trends of the moment. But there are indeed certain things that I recommend you not to wear in certain situations: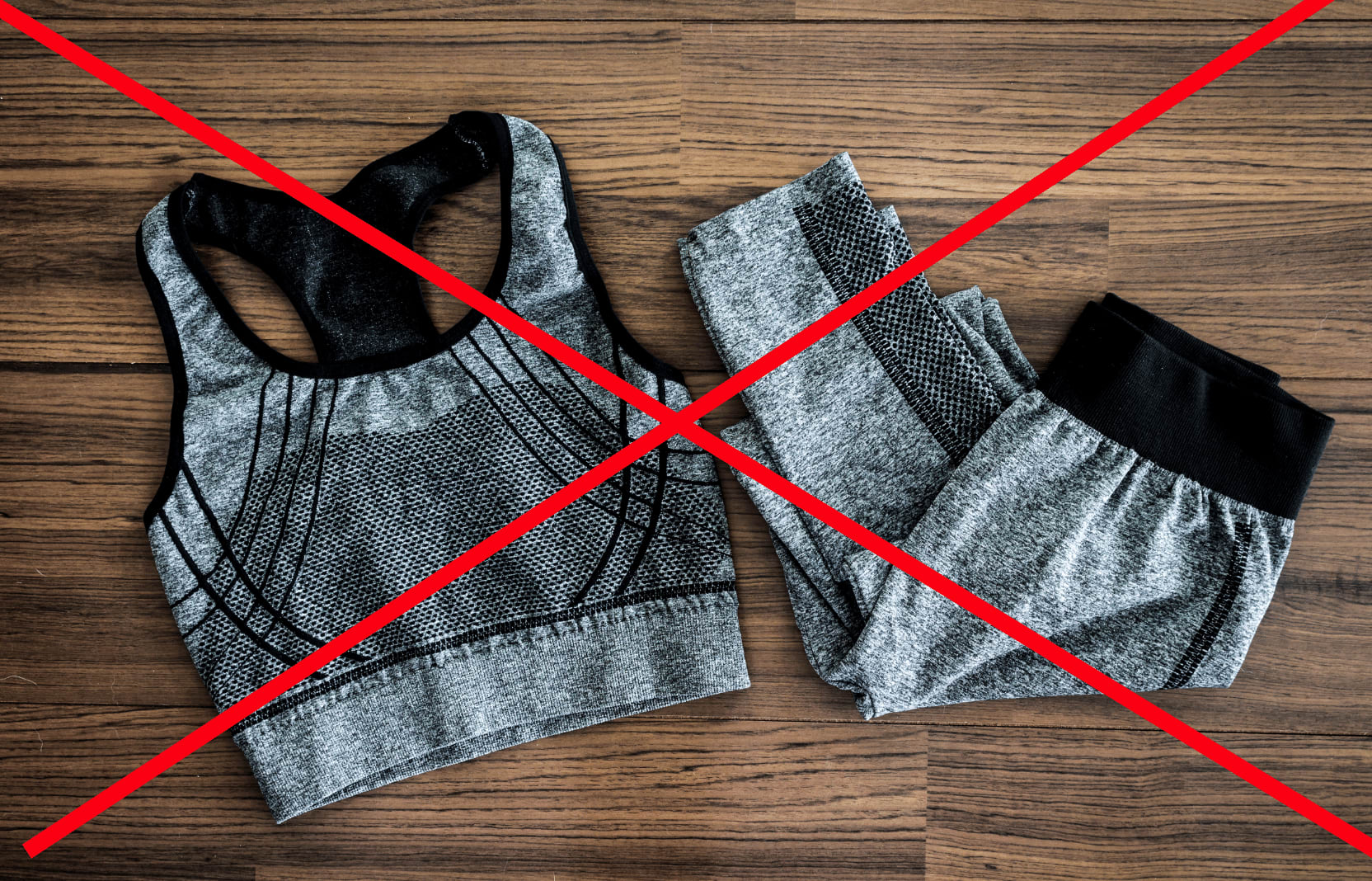 Watch out for workout clothes
Gym clothes are usually exclusively for the gym. You will rarely see a Spaniard wearing gym clothes for going to the gym or doing outdoor sports.
In some countries people wear gym clothes to go shopping, to go to the uni, to go for a walk around the city, but in Spain, we usually wear regular clothes in these situations. 
Sneakers for work?
As we mentioned earlier in the post, it is something that depending on the company you work for, you can wear or NOT wear. It will depend on the type of dress code your company has and how formal you have to be dressed. Some places require you to wear shoes, and sneakers will be unacceptable.  
Pyjamas are for bed and not for the market
This is something you will NEVER see in Spain. In other countries, I have come across people in the supermarket wearing pajamas. At first, I was shocked, but then I thought, HHHMMM… Maybe one day you are at home with your pajamas on, and you need to go out to buy something, and you are too lazy to change clothes… But still, I think I would not do it, and I tell you that in Spain it is infrequent to see someone in pajamas on the street. 
3. A guide to all 4 seasons
If you have plans to come to Spain and have NO IDEA what to wear because of the time of the year you are coming, here I have your solution!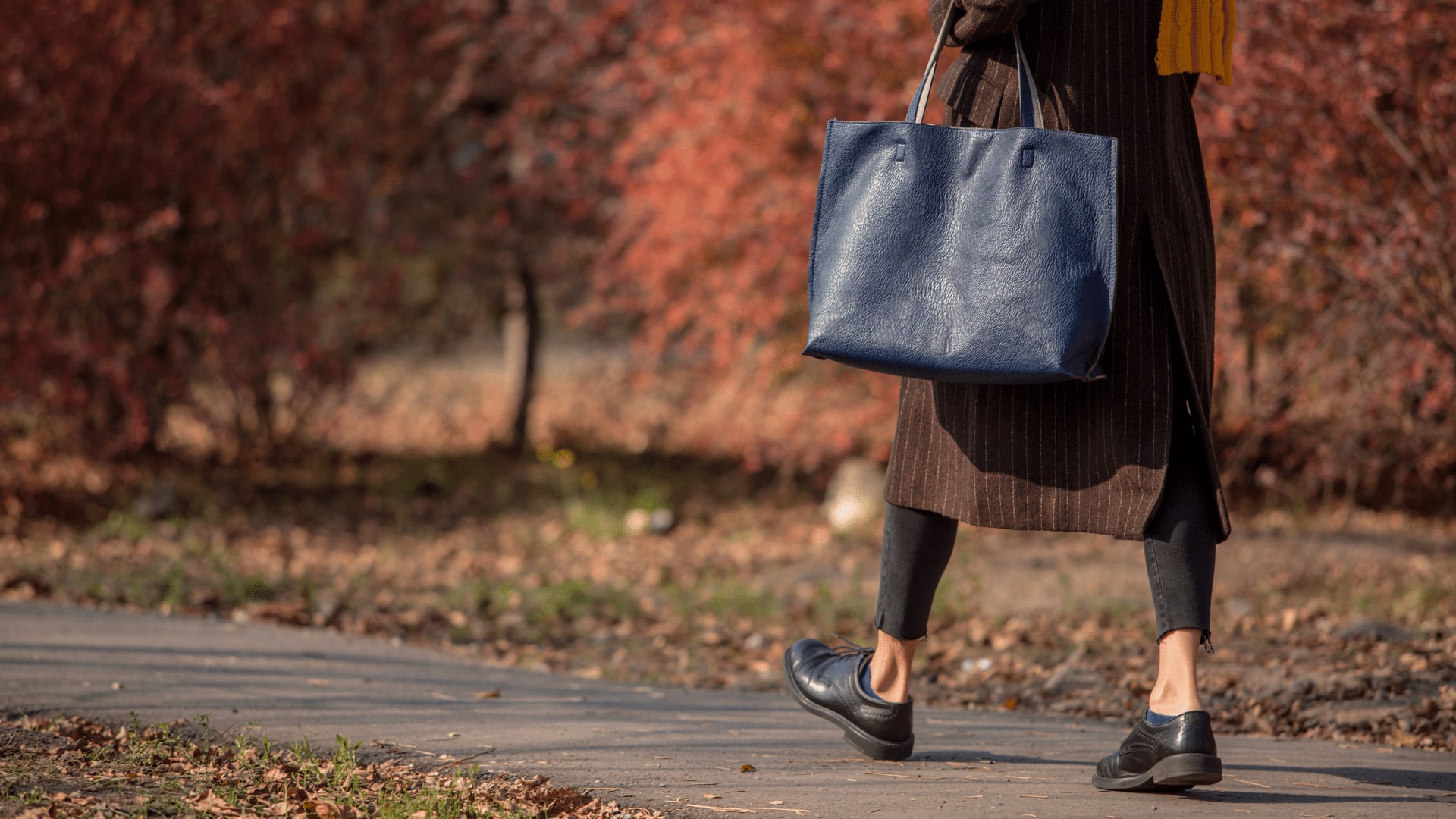 Spring Season
It's usually the favorite time of the year for many to visit Spain, as the weather starts to be friendly and there are not so many people. 
Spanish people get excited as soon as a ray of sunshine comes out, and we want to start wearing less warm clothes, but you have to be careful because you can get sick very quickly!
If you are a woman, you can never go wrong with cotton shirts and basic t-shirts, accompanied by a thin jacket. A pair of jeans is a must and is suitable for any occasion and area you visit in Spain.
If you dare, maybe a long dress with a jacket and some boots or sneakers would be great for this season! Or if you see that the weather is sunny, take out your sandals!
Men usually wear jeans, light cotton pants, and Bermuda shorts combined with a polo shirt or a basic shirt. As for footwear, they wear dress shoes or sneakers. 
Summer Season
Summer is one of the best times to come and visit Spain and its fabulous beaches, but you can also die of heat. That's why I recommend you choose comfortable and relaxed clothes to nail your Spanish summer outfit!
The maxi dresses and short dresses will serve you for any occasion, whether to go to the beach, to dress daily, or even to dinner. 
In addition to dresses, skirts and shorts are what you'll see the most among Spanish women in the summer months. On the top, they usually wear cotton or silk tops, camisoles, basic t-shirts, or t-shirts with bright colored prints. 
As footwear, I recommend sandals for the beach or pool and something more dressed up like Castañer espadrilles or heels. 
Take advantage and complete the look with a hat and a good pair of sunglasses! 
And REMEMBER the swimsuit in case you are going to hit the coast.
Men usually wear shorts or chinos combined with a polo or t-shirt.
As footwear, sandals and open shoes are the most popular.
Of course! If you are visiting the north of Spain, bring warm clothes for the night and an umbrella if it rains!
In general, we Spaniards tend to wear a simple style during the day in the middle of summer. But if you are going out to a party, it's time to change the look and wear something more dressed.
Fall Season
It's a difficult and strange time, but one of the most beautiful ones! After all, you are never sure what to wear, because you don't know if you will be hot or cold. 
We Spaniards start to layer up and take out our jackets, scarves, and boots. Make sure you are prepared for the rain!
Pants are always a good option for this season. They can be fitted or loose-fitting, whatever is more comfortable for you. Short sleeve shirts are still worn in some coastal areas, but if not, I recommend a jacket or long sleeve shirt. Blazers are an exciting option and easy to combine. 
Wear a long dress with a jacket over it and sneakers or boots as footwear if it's not too cold. 
Without a doubt, it's the perfect time to wear your raincoat!
Winter Season
Get ready for the coldest season! Here you should be prepared to wrap warm clothes because winters in some cities in Spain are cold, but it also depends on the area you visit. The winter in some coastal regions is calmer, and with a jacket, you will be fine, BUT if you travel to the north, have an extra layer!
Coats, jackets, bulky sweaters, and boots will become your must-haves!
As always, jeans are perfect for this season too. You can't go wrong with them. 
Consider long sleeve shirts or t-shirts, with sweaters or jackets and sometimes another layer of coat on top. Footwear will be closed-toe shoes, sneakers, or boots. Scarves, hats, and gloves will be your new accessories!
4. Avoid looking like a tourist
Styles indeed vary depending on the area. You will see a much more relaxed style along the coast and close to the mountain areas; and a more modern and elegant style in the cities. 
But if you really want to look Spanish, it doesn't matter where you are. If you wear any of this, they will point the finger at you as a tourist.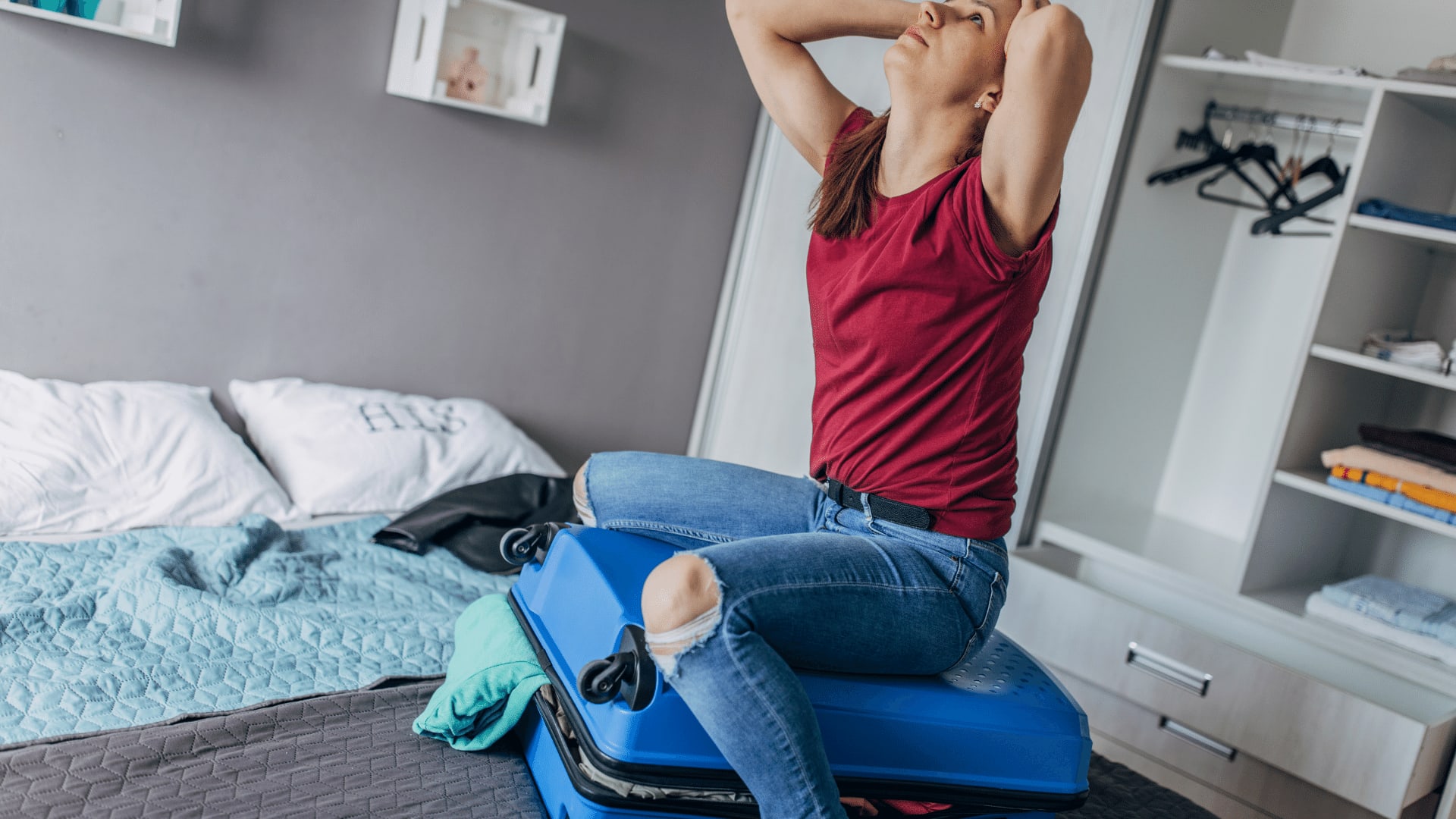 Fanny pack
If a Spaniard sees someone on the street with a fanny pack, he will first think that this person is a tourist. Especially if you wear it across the front, chest, or waist. 
It's true that when you travel, it can be a good idea not to go too loaded and only carry the essentials. It's a comfortable way to move around the city and explore, allowing you to have your hands free. It's also much safer as the fanny pack is attached to the body, making it practically impossible for someone to steal you.
I have to tell you that I used it when traveling and found it amazing!
But if you want to go unnoticed as a tourist, maybe you better use a purse or a cool backpack. 
Flip flops with socks
If you are generally dressed in pants and a basic t-shirt and wear thongs with socks on your feet, they will clearly catch you and know that you are a tourist.
It's infrequent, and I've never seen a Spaniard wearing something like this. 
It may be super comfortable since you are wearing summer shoes but simultaneously want to keep your feet warm, but NO! If the reason to wear it is to keep your feet warm, we Spaniards will wear sneakers or shoes instead.
To be honest, it's something that we don't like at all and with what we would never go out on the street, even at home would be weird. 
But hey… If it turns out that it has many advantages and suddenly starts to become fashionable, who knows? Maybe I will end up trying it!
White tank top
Walking down the street in a white tank top will look a little strange, and they might think you are a tourist. But in this case, I think it applies more to men. Typically when Spaniards wear a white tank top, they combine it with something on top, like a loose or a flannel shirt.
But of course, there are exceptions. For example, it wouldn't look weird when you go to the gym. 
For women, it's something more familiar and does not refer to whether you are a tourist or not. 
5. Get to meet some of the best Spanish Designers
Did you know that Spain has some of the best designers in the world?
If you visit Madrid, I recommend you take a walk through Serrano and discover some of the best luxury brands. 
There you will find some stores with articles about famous Spanish designers such as Manolo Blahnik, Balenciaga, Pertegaz, Pedro del Hierro, and many more. In fact, I recommend you to read this article to have a more expansive vision of these great icons of Spanish fashion: 12 Top Inspirational Fashion Designers Made in Spain.
They are also recognized designers worldwide and excellent referents in the history of Spanish fashion that have served as inspiration for many. 
6. Expand your closet with some of the best Spanish brands
In Spain, you will find millions of stores where you go crazy and want to buy everything. In addition, stores like Zara and Mango are where you will see the fantastic quality and beautiful clothes. Trust me, you will find everything you need! 
Wear clothes daily, dresses for work, partying and even for a wedding! 
Yes, you read well… In the last couple of years, these brands have released some collections with spectacular dresses, skirts with beautiful prints, and pants that you can combine with some elegant shirts. I'm serious, this year a friend of mine got married, and I bought my dress at Zara. Everyone loved it, and no one believed me when I told them the price. It's an excellent way to save some money!
If you want to level up and get some more delicate clothes, I would tell you to look at Massimo Dutti, Scalpers, or Bimba y Lola, but of course, the price goes up quite a lot. Although the clothes will indeed last longer.
And if you want to give it all and don't mind treating yourself, then go straight to Loewe and Balenciaga. 
Just try to keep calm and don't spend all your money!