12 Major Cultural Differences Between Spain & America
December 22, 2022
Updated:

June 5, 2023
Published: December 22, 2022
Why are the Spanish so surprised when they visit the States? And likewise, why are Americans so surprised by Spanish culture? 
What makes both cultures so different? This question is a no-brainer, but getting all the answers you want takes a while. 
So, instead of you having to list them one by one, after reading this post, you will have eleven basic but essential differences between Americans and Spanish. 
Don't forget to save this article so you can surprise your friends by being prepared for Spanish culture. 
1. How is the Spanish lifestyle different from Americans?
Let's look at the key factors that make the Spanish lifestyle different from the Americans.
Here's what Spanish people have to say about it: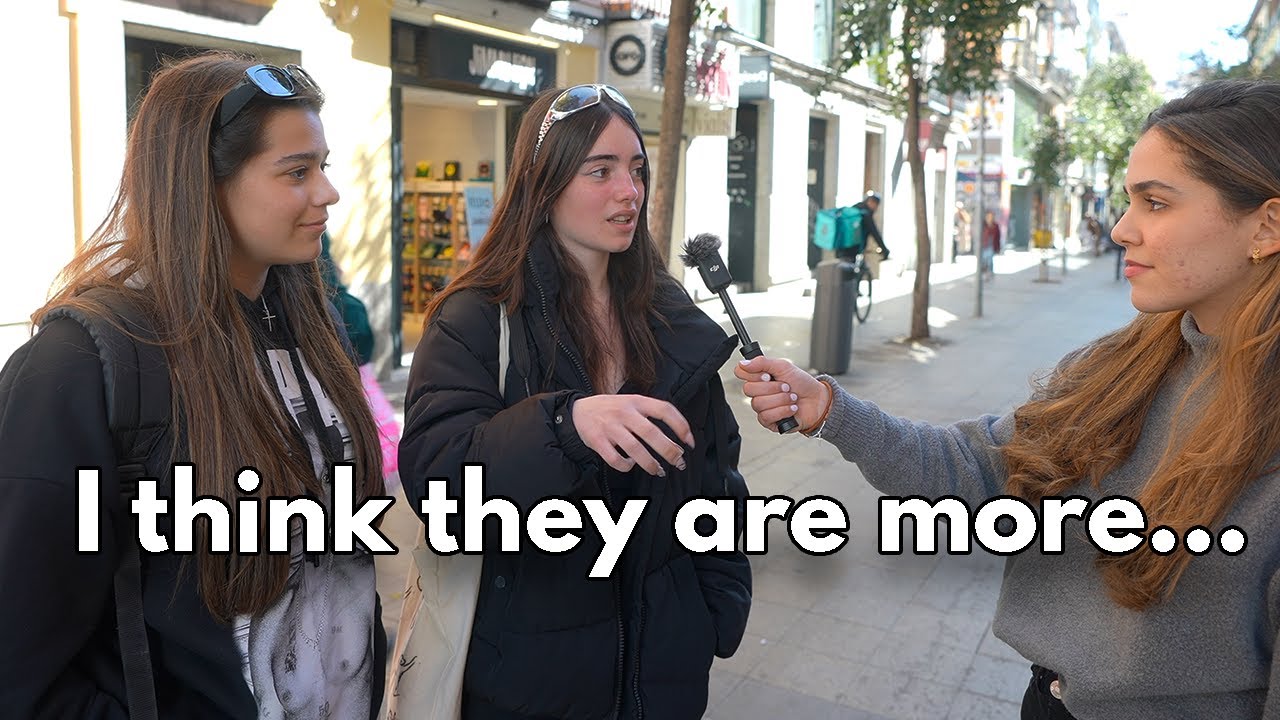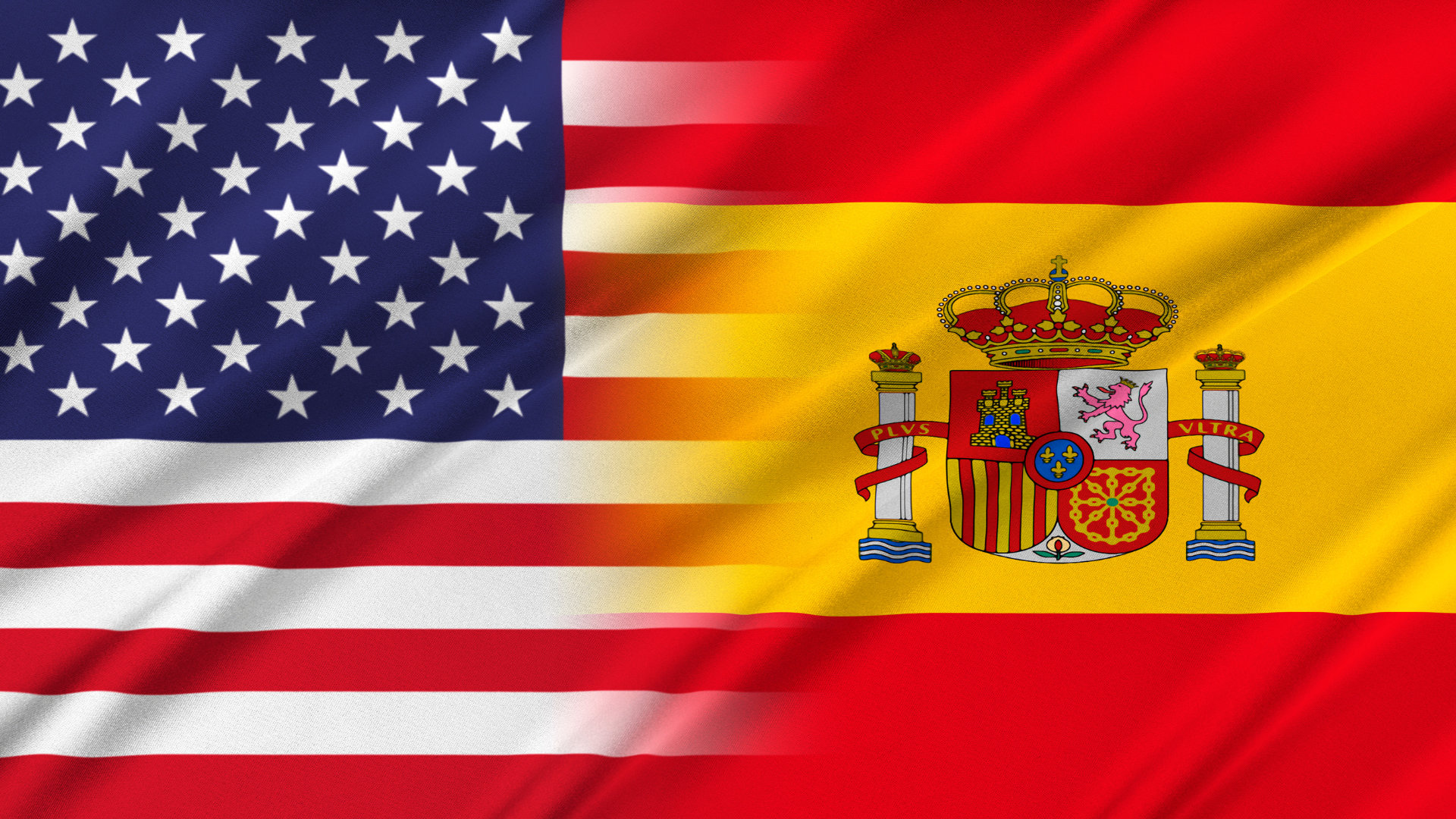 1.1. Americans and Spaniards greet differently
 In Spain, every person greets with a kiss on each cheek. Everyone does it, not only when they meet someone for the first time but also when they meet them several times. It is less usual to see men greeting another man this way; they shake hands. This is far from reality in America, as they do a handshake, a smile, or a "hello."
1.2. Americans eat earlier than Spanish
 We could say that almost every meal is different from the Spanish schedule. Breakfast is different from that other people usually have it around 9. Although, what's different is the eating schedule as Spaniards have lunch around 3 pm, but it is the biggest meal. Americans eat around 12:30, so this is a big difference; some Spaniards at 12:30 have an "aperitivo," which is a little snack. In America, dinner is a very early hour, around 7 pm, compared with the Spanish people that have dinner at around 10:30 pm.
We take our meals seriously, and you should know this before visiting!
Spanish Meal Time Is No Joke! The 5 Customs You Need to Know
1. 3. In Spain, people take a siesta, and Americans take spontaneous naps. 
It's a nap that Spaniards like to take a right after having lunch to rest to face the afternoon. Siesta is a Spanish custom deeply rooted in our daily lives; however, in the United States, a siesta or a nap is taken spontaneously to recover from a tiring day, but it is not a habit. 
But take a look for yourself! We asked Spaniards how much "siesta" they take. This is what they had to say: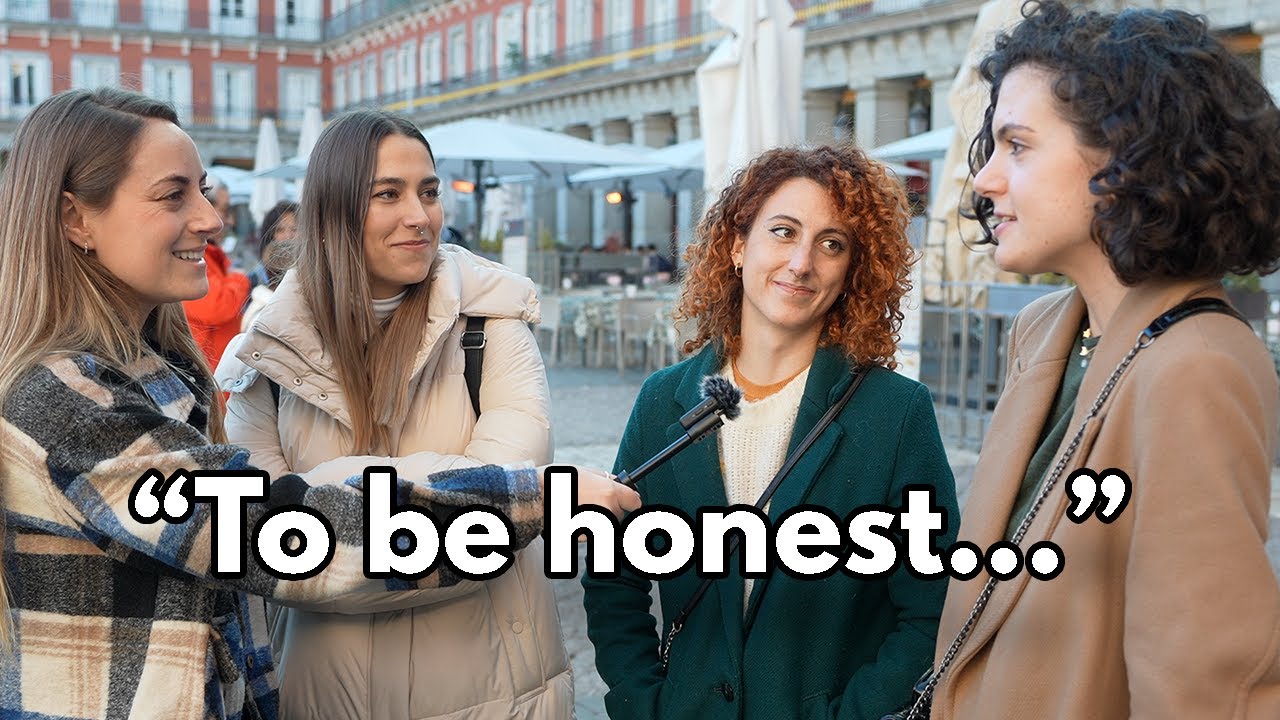 Even though, we love our siesta, we are in danger of losing and this is why!
Spanish Siesta: What Is the Real Origin and Future of our Beloved Tradition?
1. 4. Americans value punctuality, but Spanish is always late 
For Americans, punctuality is essential! They even have a saying: "if you're early, you're on time." If you're on time, you're late. And if you're late, it's unacceptable." Spanish people are usually late to everything. It's part of their culture!
There are some theories for our constant delay, I think we juts have a different biological clock:
5. Biggest Difference Between American and Spanish Diet
Spain is highly known for its fresh, tasty products, which are very different from American processed food. Spain follows a Mediterranean diet; so instead of buying in giant supermarkets, the Spanish buy in small markets and purchase fresh food based on the season. These are the five ingredients every Spaniard has in their kitchen (different from Americans):
Olive Oil is one of Spain's top ingredients: Spaniards use olive oil for everything, including salads, meats, bread… It makes meals very tasteful and very lovely.
 Tomatoes: An essential ingredient in Spanish kitchens: They use It for many of their meals, even in summer is very popular to see people eating in their houses and restaurants "Gazpacho" is a Spanish soup made of tomatoes with just four ingredients; Tomatoes, olive oil, cucumber, and green pepper. Americans believe that Spanish tomes taste much better than the ones in America.
Potatoes: Spaniards love (really love) potatoes! There are thousands of recipes with them, including the famous Spanish tortilla. 
"In the U.S., I would only think of mashed potatoes, but who knew there are so many more ways to enjoy them!" says Chloe, an exchange student from the U.S. living in Spain.
Fish and Ham are also very popular in their diet: As they follow a Mediterranean diet, fish is one of their main dishes, and Spanish people at least eat fish twice a week. As I'm a Spanish person, Ham is one of our best things. It's tasteful, and many people love it. Although, some people from the USA prefer it less.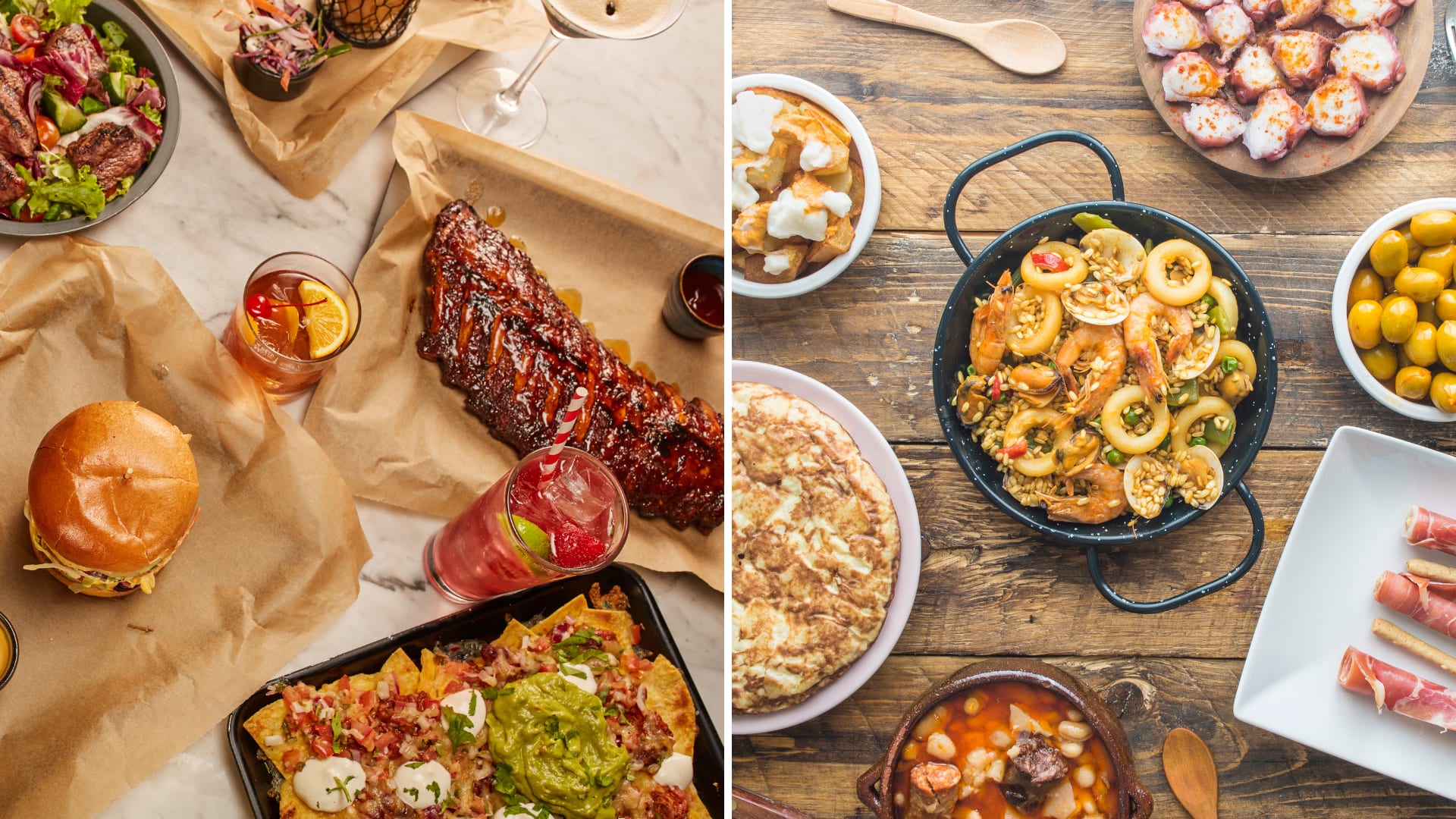 6. Spaniards don't have to drive everywhere!
Spain has one of the world's most efficient and well-connected public transport. Thousands of people use it daily to get to work, university, and hang out with friends. The rail network reaches every province and the main towns. If you want to travel long distances in Spain, I recommend you book the high-speed train or AVE. 
For example, a train ride from Barcelona to Madrid only takes 2 hours 30 minutes while by car it takes more than 6 hours. That is why you don't need to take the car for everything and drive everywhere in Spain.
Compared with the USA, some large cities offer various means of public transportation, such as buses, cabs, or trains. However, almost everywhere, public transportation is poor. The frequency of stops is low, and lines need to be better connected.
7. Does Spain have four seasons like the United States? 
Spain is located in the northern hemisphere; therefore, all four seasons occur; the United States also has these four seasons: 
Spring: From the end of March to the end of June. Many say it is the perfect season to visit Spain. The sun is out almost every day, and there are more hours of sunshine to enjoy the outdoors with walks, afternoon terraces, and nature outings.
Summer: Late June to late September. July, August, and September are Spain's hottest and driest months. It is usual to exceed 30 degrees Celsius during the day. Inland areas and in the south, nighttime temperatures can also exceed 20 degrees Celsius. The north retains a milder climate, with lower temperatures and some rainfall in regions such as Galicia, Asturias, and Cantabria.
Autumn: End of September to end of December. The temperatures begin to drop and are cooler in the early morning and afternoon hours. At this time, it is common to enjoy sunny days, especially from Madrid to the south.
Winter: End of December to end of March. These are the coldest months. In the north, rains are frequent during these months. In the rest of the country, several rainy days can be concentrated. 
8. Do Spanish people party more than Americans?
Yes, it's clear that Spaniards party more than Americans. Nightlife in Spain is as good as you can imagine. Bars and clubs are open from 12:00 pm to 6 am. The best plan after partying is to go to a bar and have hot chocolate and churros. This is a tradition everyone has to experience!
Want to know more about the Spanish way of life? Check out this articles and get ready to hang with us:
How I Found Out Spanish People Are Surprisingly Friendly

Are Spanish sociable? This Is Why You Will Love Us!
9. Is Spain more expensive than the United States?
According to a study of Expatistan based on the cost of living in December of 2022, the United States is 68% more expensive than Spain. The most significant cost differences are rent, utilities, groceries, daycare, and health insurance.
Food: +50%
Housing: +124%
Clothes: +14%
Transportation +39%
Personal Care: +88%
Entertainment: +47%
Total= +68%
Source: Expatistan
Check Spanish quality of life right here!
Why Spain Has the Best Quality of Life: 11 OECD Criteria
10. Americans only have ONE surname.
Having two surnames is a custom that Spain and many Latin Americans carry until today. In Spain, everyone has two surnames, which they take from their father (first surname), and their mother (second surname). For example, it is normal for a guy's name to be "Iñigo José Montoya Guerrero." How is this different from the United States? Well, in Spain, a woman keeps her surname when she gets married instead of adopting her husband's surname. So, the name of the newly wedded bride would be Maira Elena Perez de Montoya, being the highlighted part of the husband's surname. 
11. What's the time difference between Spain and the United States?
Spain Time is ahead of United States Time by 6 hours. For example, New York is located in the UTC-5 time zone, and in summer, it would be UTC-4. Therefore, Spanish time is ahead. This means that when it is 00.00 in New York, it is 6:00 in Spain.
12. Americans and Spaniards follow different types of futbol.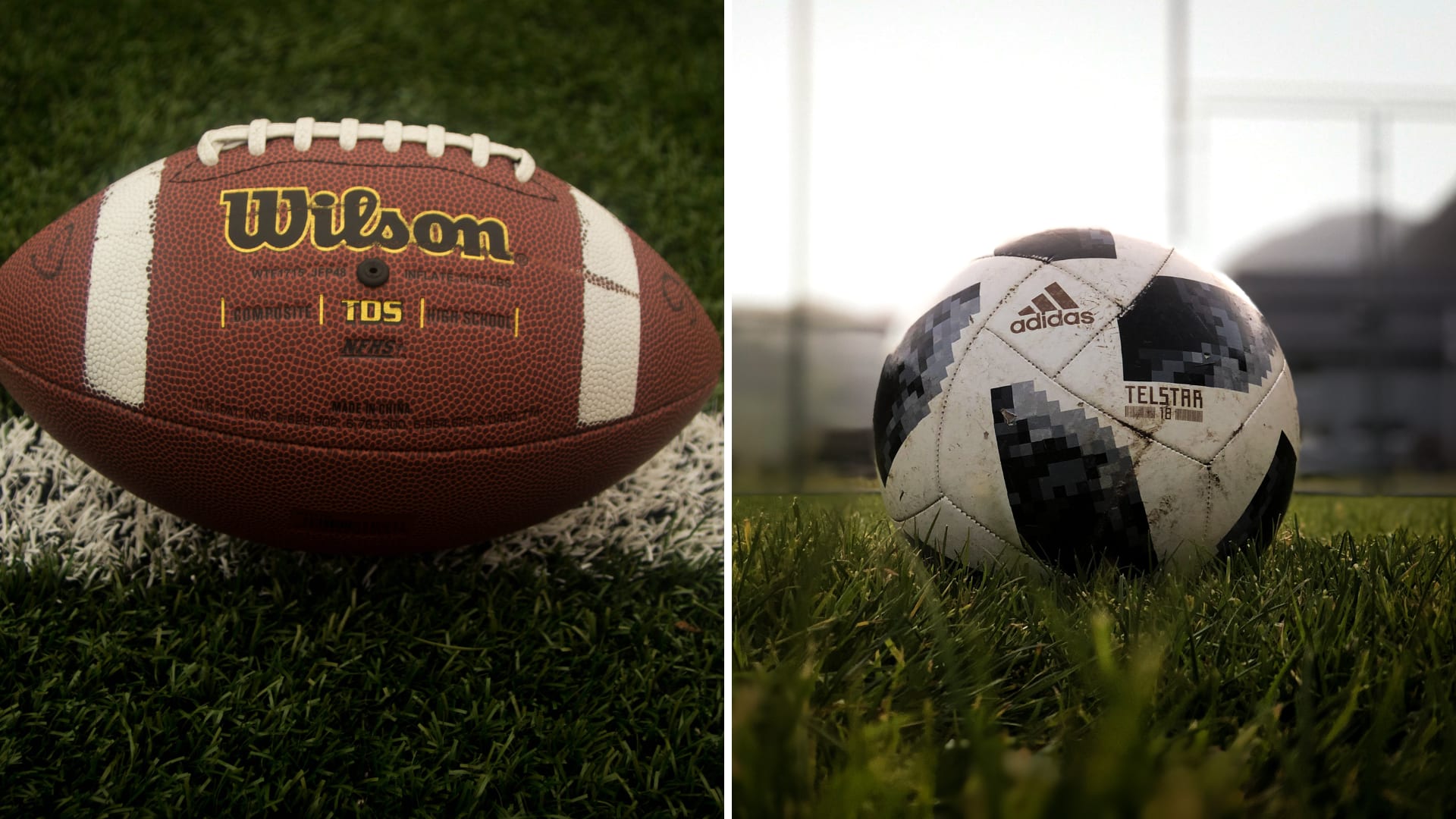 Both Americans and Spanish love futbol, but different ones. Most Americans are crazy about American futbol and have huge national events like the Super Bowl. For Spaniards, this is different; the futbol that they religiously love and follow is what Americans call soccer. Hispanic futbol is played at a national level, with teams of other countries at a European level and at a global level which is the FIFA World Cup. 
---
Okay! Is there anything else that you would add to this list? We would love to read you and add your perspective. This list of differences is a basic map of how to interact with a different culture by knowing key details about them.