11 Cultural Differences Between Spain and Portugal
December 23, 2022
Updated:

June 15, 2023
Published: December 23, 2022
You might think that finding differences between Portugal and Spain is like finding a needle in a haystack.
But let me tell you that, although both countries are in the Iberian Peninsula they have many cultural differences worth mentioning. These two paradisiac nations have a lot to offer for its visitors.
In this article, I'll say some of the most remarkable differences you can appreciate when going each of them. It can also help you decide where to travel next. Still, I must say it's best if you can visit both, since Portugal and Spain are incredible destinations to spend any holiday or vacation either alone, with family or a group of friends.
After reading this post, you'll be able to make your own judgements on these countries and know which one suits you best! So stay tuned.
---
1. The purchasing power in Portugal is lower than in Spain
The purchasing power in Portugal is lower than in Spain, by approximately 25%. Did you know that Portugal is one of the only European countries still offering an economic advantage for Spaniards who want to move there? For example, consumer prices in Portugal are 17% cheaper than in Spain.
Shopping in Portugal can be 21% cheaper than in Spain. However, beer is the only thing more expensive in Portugal than in Spain. Eating out at a restaurant will also be more affordable in Portugal by 23% less.
In terms of housing, rent in large cities is 13% cheaper in Portugal than in Spain. The prices of utilities (water, electricity, and gas) are also lower by approximately 25%.
Moreover, in the case of transportation, it depends. Portugal can be cheaper or more expensive depending on how you decide to move around. Public transportation is 30% more affordable than in Spain. However, if you take a car, you will have to pay more since they are between 30 and 50% more expensive in Portugal, as well as gasoline, which is 18% more expensive.
2. Portugal works the same hours and gets paid less than Spaniards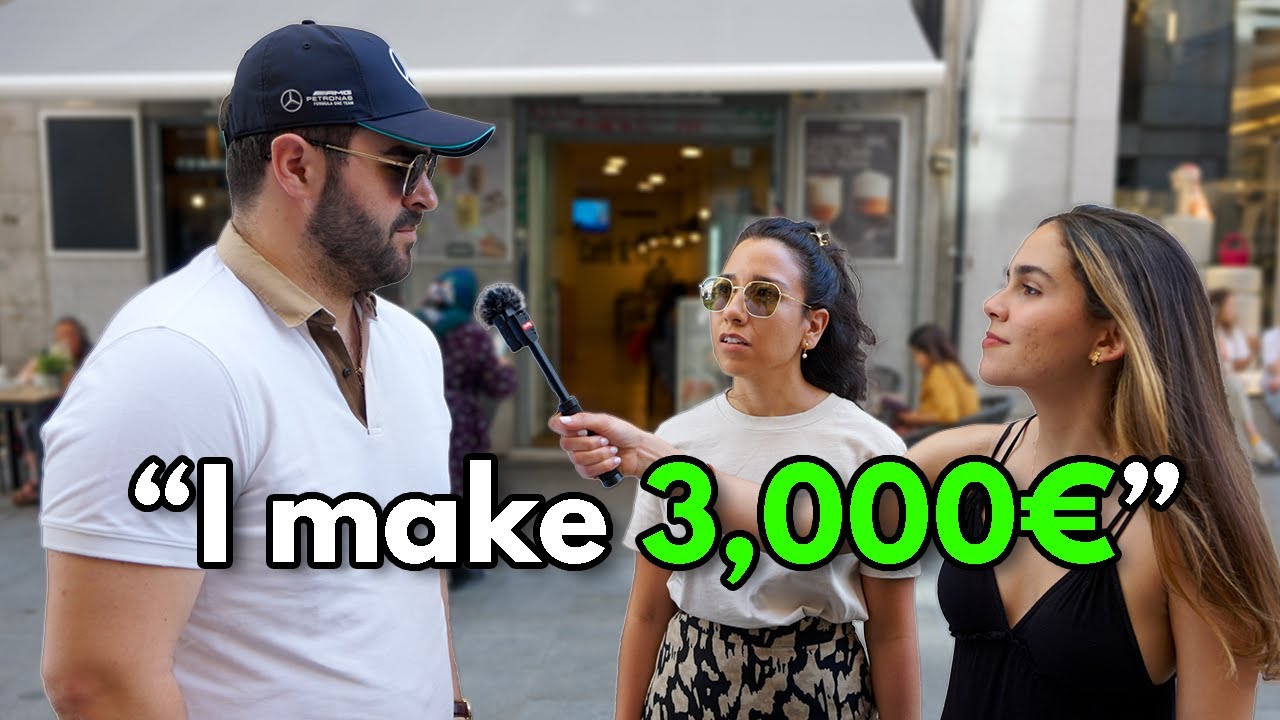 Portugal is not characterized by having the highest salaries on the European continent. In Spain, the minimum wage is around €1000, which adjusts to the cost of living. That is why in exchange, in Portugal, the minimum wage is €740. It's important to mention that people work both in Portugal and Spain 40 hours a week which is equal to 8 hours per day.
Here is a table with the evolution of the Average Salary of Portugal vs. Spain:
| Year | Minimum Wage in Portugal (Yearly) | Minimum Wage in Spain (Yearly) |
| --- | --- | --- |
| 2004 | 17041 | 24934 |
| 2006 | 19483 | 26578 |
| 2008 | 22916 | 34199 |
| 2010 | 21930 | 32859 |
| 2012 | 21893 | 33269 |
| 2014 | 23000 | 34794 |
| 2016 | 19456 | 29276 |
| 2018 | 22062 | 31795 |
| 2020 | 22797 | 29729 |
And if you want to learn more about working hours, productivity, and business in Spain, I suggest you read the following articles:
Are the Spanish Good Workers? Working hard or Hardly Working

After work in Spain: A Unique Way to End Your Work Day

7 Best Business in Spain and 5 Steps you must know for your new venture
3. Spain offers more options for tourist to move around and visit the country
Spain has more affordable flight options and a a wider train network. This makes it a lot more more comfortable for transportation and moving between cities. However, Portugal's smaller size is easier to see if you're short on time. For example, Lisbon, the central city of Portugal, has a bus and subway network that works like any other big city in Europe. However, its subway network is not as extensive as that of Paris, Madrid or London, but we must consider that Lisbon is smaller than these capitals. On the other hand, spain has greater connectivity between regions, more flights and more options for travelers.
4. People speak Spanish in Spain and Portuguese in Portugal
Did you know Spanish is the world's fourth most widely spoken language? Portuguese, in exchange, is in the ninth position. Spanish is the official language of 21 countries. There are 512 million speakers in 21 countries. For example, there are already more Spanish speakers in the United States than in Spain. Speaking Spanish has become an opportunity for professionals in all types of careers. That is why it's one of the most studied languages in the world.
On the other hand, there are 234 million Portuguese speakers. Portuguese is highly used in business, so speaking this language opens the doors to a new world. This language also represents an opportunity for Brazil, several African countries, and Portugal. See related articles:
The 6 Languages Similar to Spanish that are Easy to Learn

History of The Spanish Language 101: From the Romans to Today!
5. Spain and Portugal have different traditional dishes and gastronomy
There are many differences between Spain and Portugal, and one of those differences is when talking about food terms.
The first difference I'm going to talk about is coffee. In Portugal, they tend to consume between two and four espressos per day, compared to a mixture of roasted and weaker coffees in Spain. Spain and Portugal offer excellent food and wine scenes. In Portugal, there are some famous dishes such as Caldo Verde soup. In contrast, in Spain, they have renowned tapas with, for example, grilled Padron peppers, which I recommend you taste them.
Spain and Portugal, however, share an exceptional delicacy, the Iberia ham. This expensive and highly coveted smoked ham is produced between Portugal and Spain from Iberian pigs.
Also, in Spain, some of the most popular meals are the Valencian paella, the famous tortilla de patata, shellfish such as clams, barnacles, octopus… Also, you can't miss the famous churros dipped in a cup of melted chocolate at Christmas.
In Portugal, dishes tend to be higher in protein, with a lot of pork and seafood, especially cod. Here you will see the famous grilled sardines with salt, and the renowned bifana, a simple pork sandwich. You can also try the most popular dessert in Portugal, the pastel de nata, perfect for any time.
6. Lifestyle and schedules differences
In Spain, it's common to have lunch around 3 p.m. and dinner after 10 p.m. But if we talk about Portugal, their restaurants are crowded around 1p.m. In the evening, locals are less inclined to have a drink with friends before a late dinner, even though there are more and more places to do so. In Spain, it's entirely the opposite. When people go out to a club in Spain, they like to do "copas," which means drinking in a bar or house before going to the club. There are many other differences between Portugal and Spain, but both are great countries.
7. Nightlife in Spain vs Portugal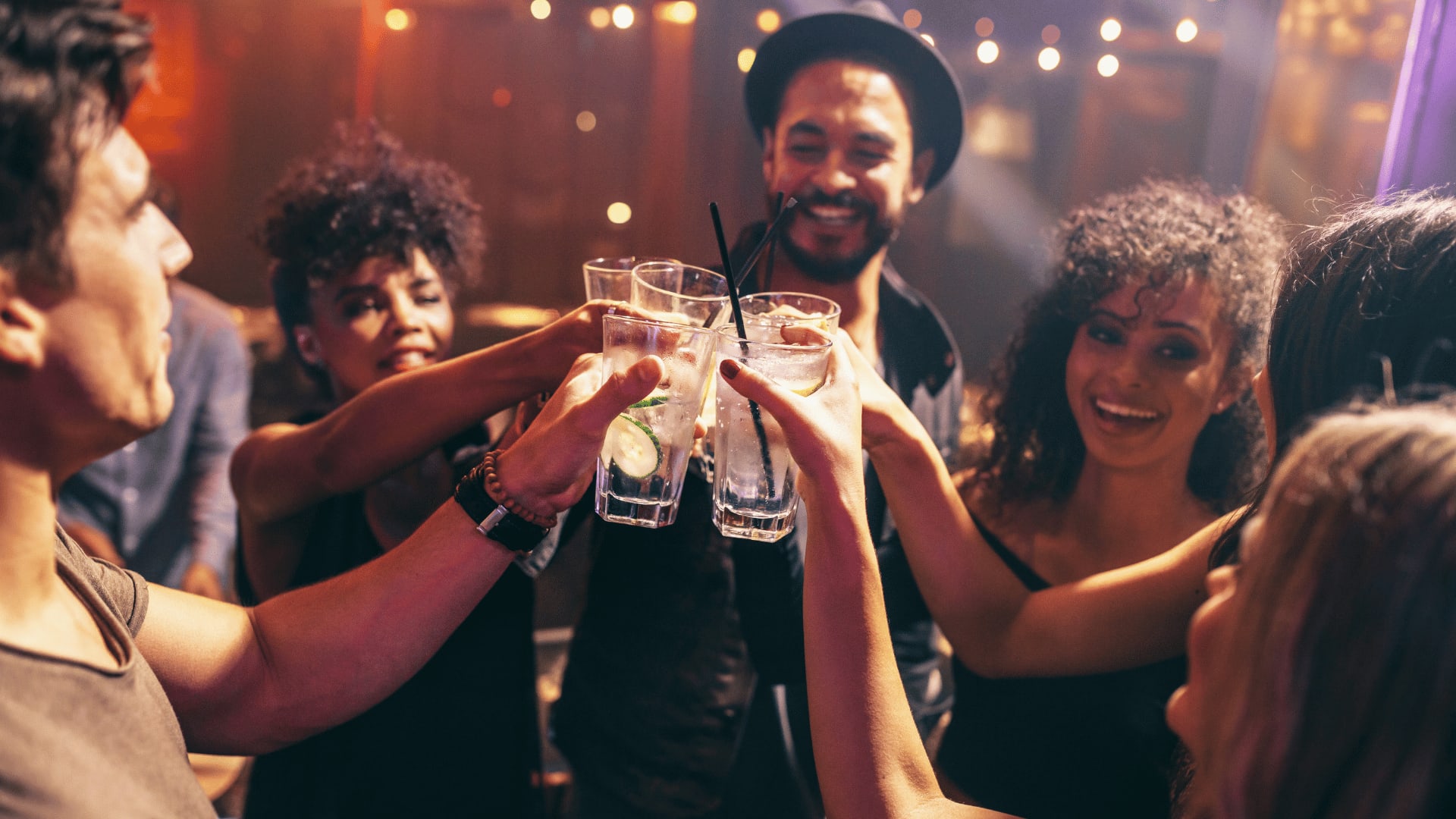 Spain is highly known for its nightlife. Whether your party includes endless tapas and glasses of wine at a street cafe in Barcelona or cocktails and champagne on the stylish rooftops of Madrid. I'm sure Spain is going to exceed your expectations for nightlife. Party starts at 12 at night (but no one will go this early) and finishes at 6 in the morning. Sounds crazy, right?
One of the things Spanish people do after a long night partying night is going for chocolate with churros for breakfast.
Meanwhile, Portugal has one of the liveliest nightlife scenes in Europe. You can have a good night out all across the country, but some will always be better than others, such as Lisbon, Albufeira, Porto, Lagos… (the big ones) From traditional Fado spots to multistorey superclubs. Things in Spain don't start early people like to have a drink after dinner in a bar.
In my opinion, there is an incredibly massive amount of options and infinite places to go out in Spain that make this destination worth visiting in those terms. You will never be bored without knowing what to do. The party never stops!
On weekends, the party heads to nightclubs around 2 a.m. Do not show up earlier; otherwise, you will feel very lonely.
8. Surnames are not placed in the same order in both countries
In Spain, the father's surname has traditionally been placed first and the mother's second. Although, for some years now, there is also the freedom to choose the order that both parents wish. In Portugal, on the other hand, parents can decide if their child will use one of the two surnames, both and in which order. Most typically, the mother's name goes first and then the father's name.
9. Spain is more diverse in itself than Portugal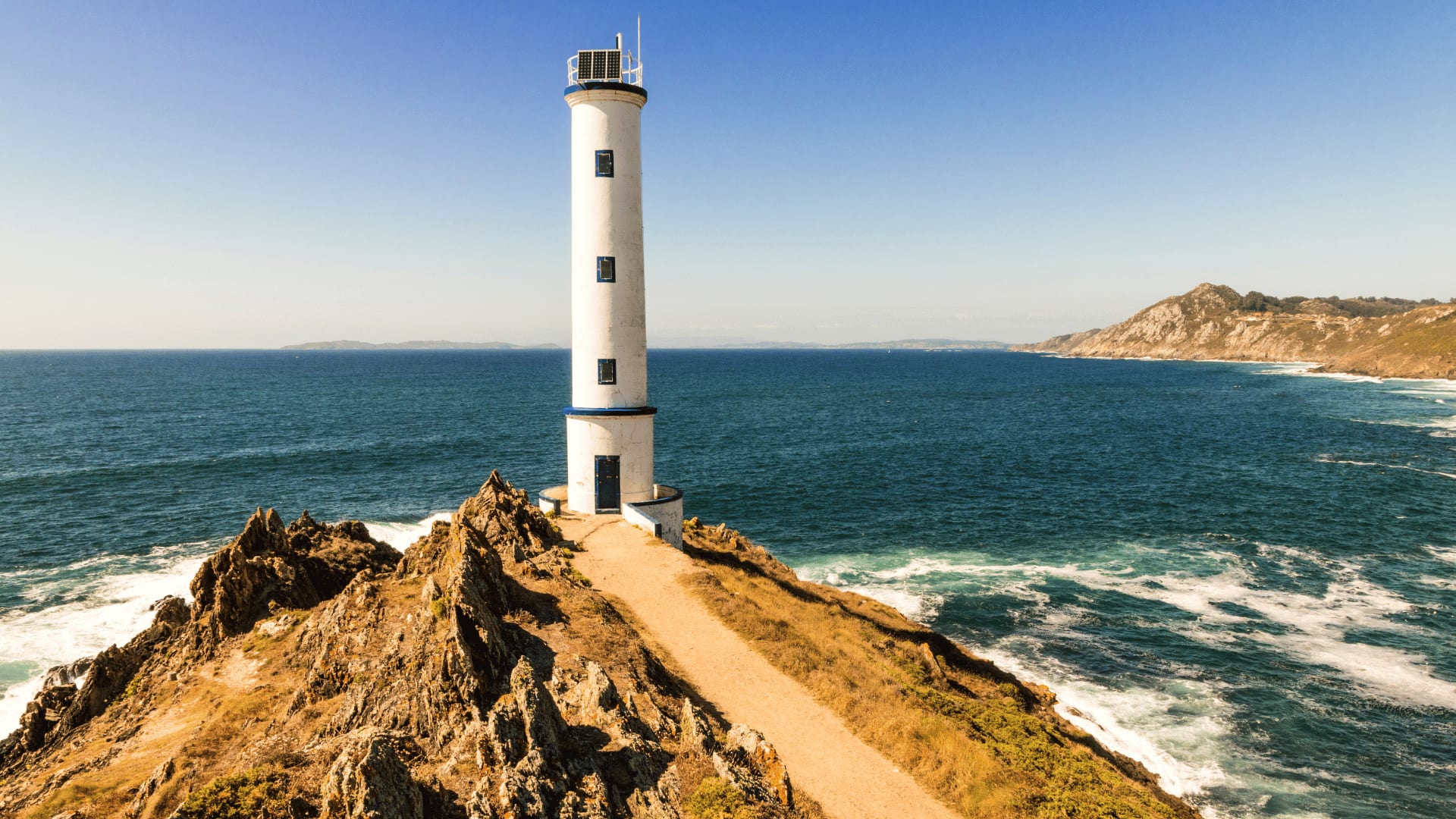 Culturally, there are lots of differences and variations in the culture and traditions within Spain regions. The south of the country has nothing to do with the north of the country since there are different languages, dialects, very different landscapes and environments, traditional food, dances and typical customs are different. This is one of the most distinctive aspects of Spain that makes it one of the best destinations in the world! It is full of art, architecture, history worth visiting and discovering that you can even think you are visiting different countries! However, although there are differences between the regions that make up Portugal, in no case are they so marked as they are in Spain.
10. Spain has a greater variety of Islands and Traditional Beaches
Portugal is more convenient if you want to travel easily between beaches that are farther apart and if you want to sunbathe. Now, in Spain there is an incredible diversity of beach landscapes, with many unique characteristics that vary depending on the region of Spain you visit. For example, we saw the beaches from the French border to the south, practically all the beaches along the coast. And the truth is that the beaches of Spain are breathtaking and have everything to offer to their visitors. Here is a video:
This is taking into account only the Iberian peninsula, but, Spain also has many more islands like Mallorca, Ibiza, which besides being tourist destinations known for its beautiful beaches also have an incredible party and gastronomic offer! However, if you are more comfortable in knowing that you'll only be three hours from the beach (at most), then Portugal is better in this way.
11. Spain had more historical influence over American countries than Portugal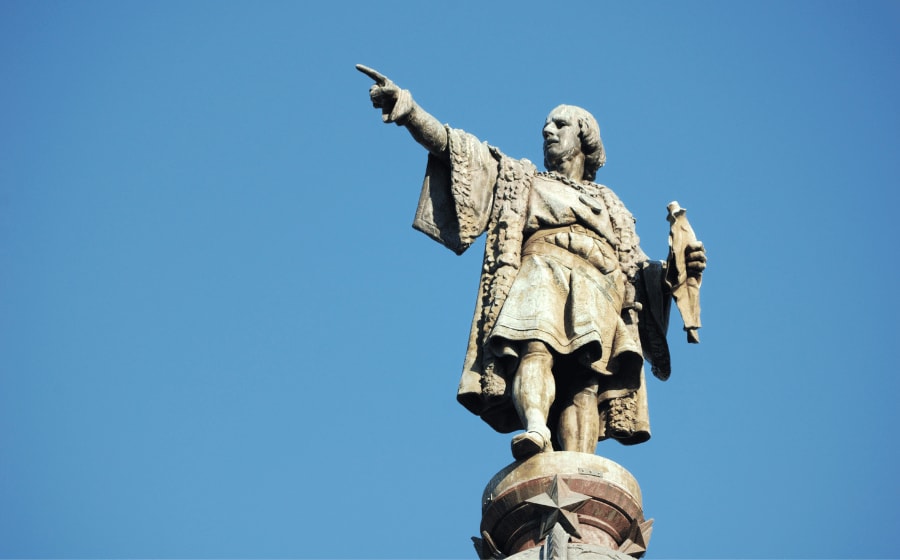 The term "Portuguese colonization of America" refers to the whole of the territory of the Americas belonging to the Kingdom of Portugal in the year 1500.
Today, Portuguese America consists mainly of the present-day Federal Republic of Brazil, the present-day Canadian provinces of Newfoundland and Labrador (both the island of Newfoundland and the Labrador region were under Portuguese rule) and Nova Scotia, Barbados, Uruguay and the French overseas department of French Guiana.
On the other hand, the Spanish colonization of America began with Christopher Columbus, who traveled to America in October 12 of 1492, which was substantially carried out by the Crown of Castile. Spain colonized Mexico, and the Caribbean, to Central America, most of South America and the northwest coast of North America (present-day Alaska and British Columbia). This results in a mix of culture and traditions and the Hispanic world that we know today.
As you can see, these are two different countries with their own culture, traditions and history. Still, they share the Iberian Peninsula and both have excellent relationship with each other and its citizens are well received in the country. Let us know in the comment about other differences you find between Spain and Portugal. We are happy to hear you!