15 Major Cultural Differences Between Spain & France
December 15, 2022
Updated:

February 14, 2023
Published: December 15, 2022
The European Union is a strong alliance because each country provides a significant difference that complements the other. A bit too romantic? Maybe, but it is the truth. The countries in the EU work together to leave behind any differences and work as one.
But the truth is that the beauty of Europe is all the differences! The possibility of meeting face-to-face with so many cultures in less than two hours tops by plane.
Or at least, that's the time that will take you to go from Madrid to Paris by plane. These neighboring countries have the Pyrenees in between; at least one thing they have in common!
After reading this article, you will know fifteen main differences between Spain and France that will be essential for any trip. So, let's get to it!
---
1. How is the Spanish lifestyle different from the French?
Okay, to talk about this category, we will focus on what others think and value them; with 'others,' I meant ex-pats! So, every year the international bank HSBC commissions an Expat Explorer Survey to know which are the preferred destinations for people looking for the right and perfect location to live in.  
In their 2021 list, Spain comes out third because of their work-life balance, 30-day vacation policy, healthcare, delicious food, siestas, and an active nightlife. On the other hand, France occupies position nine due to their education, healthcare benefits, and remarkable wine. 
If you want to know more about the Spanish way of living, check this articles out!
2. Who drinks more wine, Spain or France?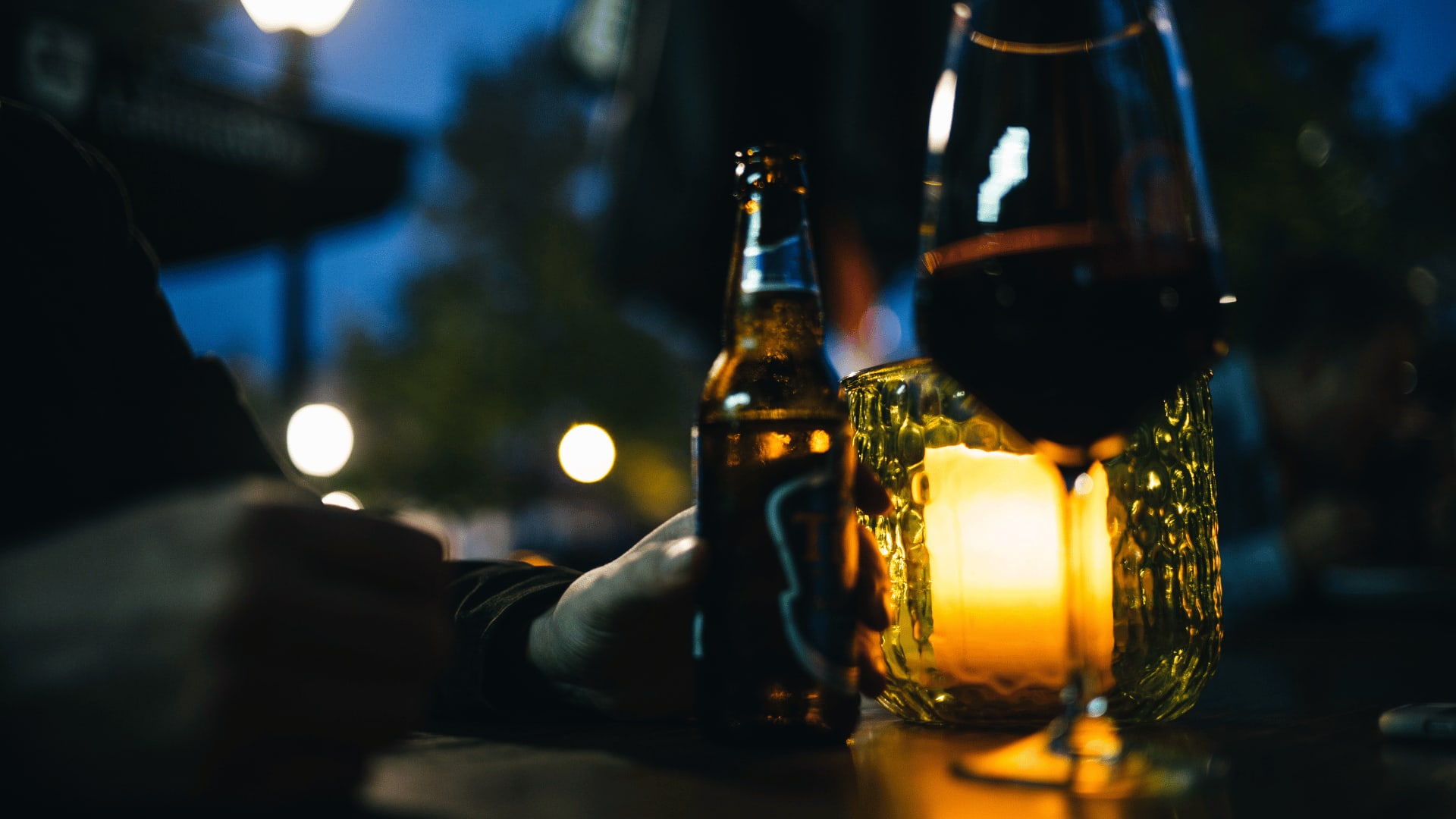 I believe this answer is pretty obvious; the French are also known for their impeccable production and culture of wine. This is no stereotype, and Statista confirms it; in 2021, France consumed 25.2 million hectoliters of wine, followed by Italy, with 24.2 hectoliters. Spain occupies position six, with 10.5 hectoliters of wine consumers in 2021. Both countries highly appreciate wine and have hundreds of fields exclusively dedicated to vineyards. 
When it comes to beer, Spain comes first. Well, not the first in the world, but it consumes more beer than France. Spain occupies sixteenth of European beer consumption, with 50 liters per capita.
Something you will love when you visit Spain is the beer and wine culture of bars, where you get a tapa or appetizer with each drink. 
3. What's the time difference between Spain and France?
Spain and France share the same time zone. Although in the 20th century, the Spanish time zone would be the same as the British, this changed when Franco decided to share solidarity with Germany during World Wide II by matching their time schedules. 
4. What is the difference between Spanish and French food?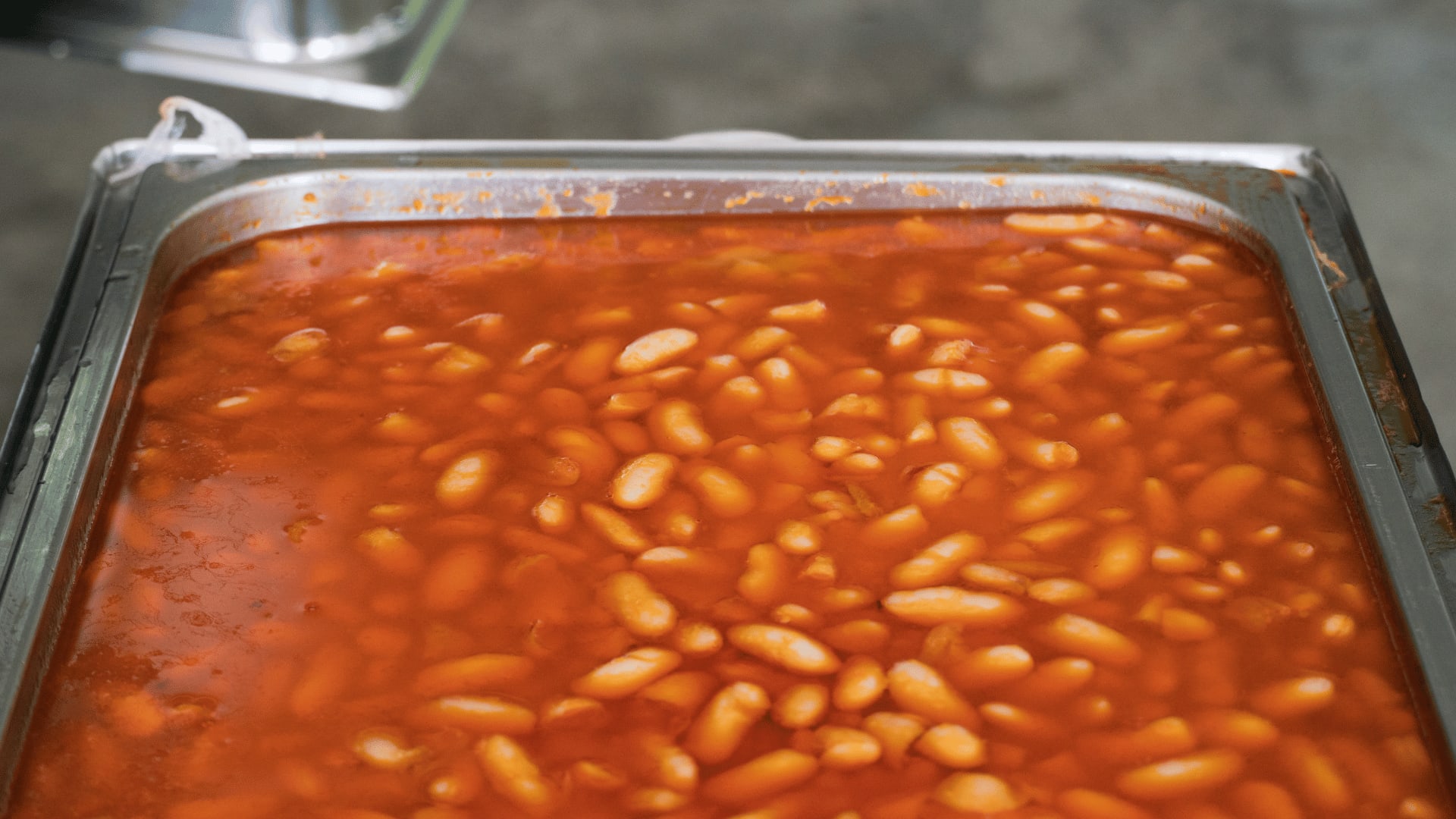 Paella or escargots, jamón serrano or croissants, wine or beer. The similarity between the gastronomy between Spain and France is that both have fantastic food, which is undeniable. However, Spanish and French cuisines are unique and have important differences. 
First of all, French food is highly recognized around the world. The francophones have 31 '3 Star Michelin' restaurants while Spain has 11 '3 Star Michelin'. When it comes to the base of its gastronomy, France excels in pastries, meat, and cheese. I mean who hasn't tasted or heard of the crêpres, quiche or Boeuf Bourguignon.
On the other hand, the Spanish excel in tapas, potatoes, and pig. Some of people's favorites (or at leat mine!) are the patatas bravas, bocadillo de calamar, and cochinillo. Also, they add way more beans to their food with dishes, which you can see in dishes like the cocido madrileño and the fabada. 
5. Is Spain more expensive than France?
If you had to choose between two capitals to live in, you should know that Paris is twice expensive as Madrid. In Europe's Cost of Living Index, Paris is number eleven while Madrid occupies position seventeenth. For example, a cappuccino costs 2.27 euros in Madrid, while you would have to pay 3.93 euros in Paris. 
The latter is a simple comparison, but it reflects each country's different economies and their range of prices. So, if you were planning to move, visit or study in one of this cities, I think you'll have be super sure pf your budget.
 6. How is the French character different from the Spanish?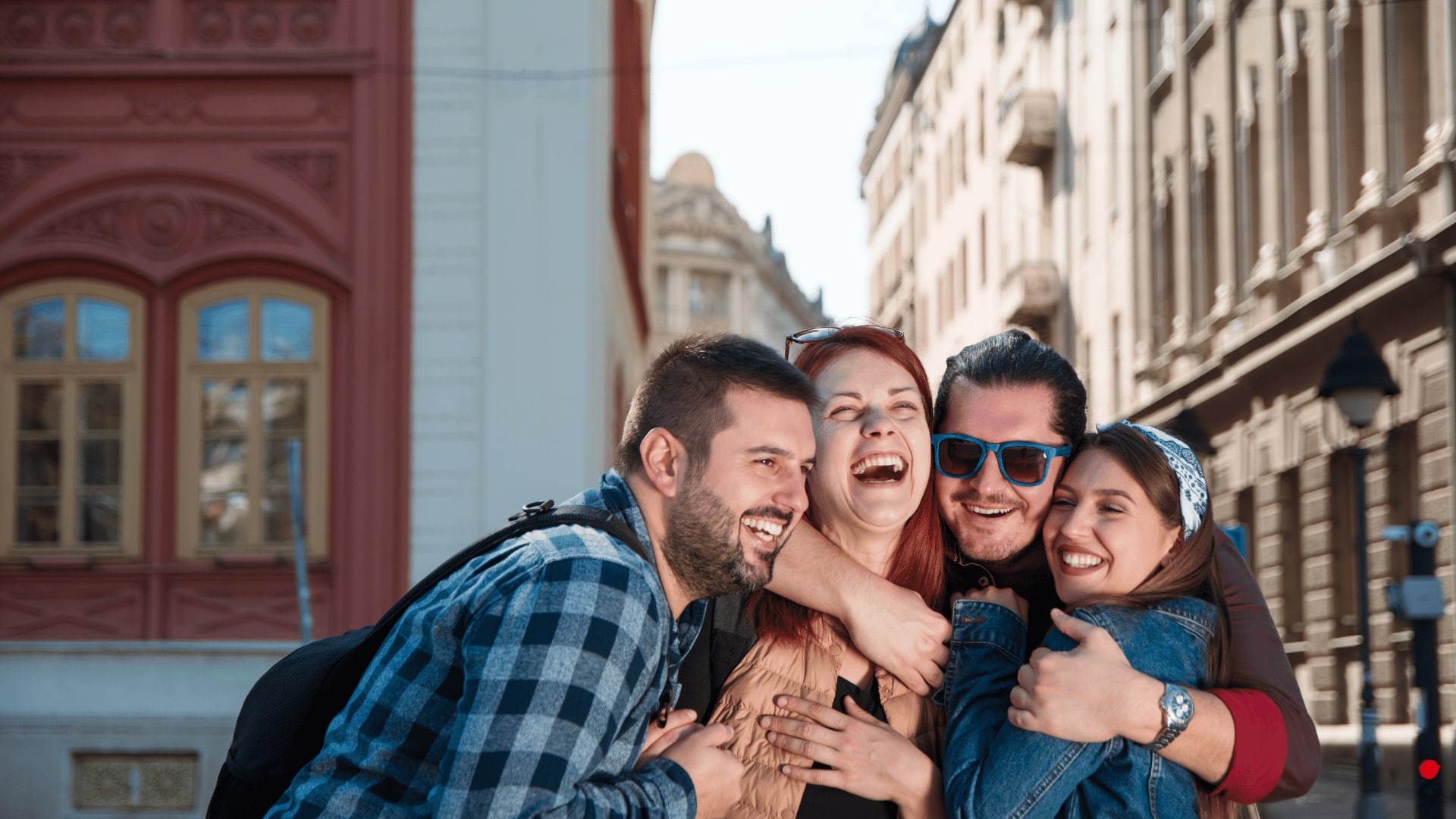 Spanish people are known to be more friendly, open, and cheerful. They are known for their passionate expressions and warm character. On the other hand, French people are more discreet, polite, and reserved than the Spaniards; but once you get closer, they will open up to you. Also, the French are more individualist than the Spanish, who are defined as collectivistic. 
Making friends in Spain might be slighty easier than in France, but be sure that in both countries you will create lifetime relationships.
7. In France, everyone is addressed formally as "Vous" (formal you)
In English, "you" is the pronoun used to talk about one or more people. Americans, or English speakers generally, don't differentiate the formal and informal ways to address someone, but that changes entirely in Spanish and French. 
In French, the speaker uses the pronoun "vous" instead of "tu" to address someone you don't know, an authority or an elderly person. This is a sign of respect towards the addressed person, and you should only drop formality if the relationship is very close and friendly. 
Likewise, in Spanish, the formal way to address an authority, an elderly or a stranger should be with the pronoun "usted" (vous in French, you in English). But people don't appreciate it because "usted" makes them feel old. 
So, while in France, you should always aim for formality, in Spain, you shouldn't. Spaniards like to be addressed informally "tú" (you), which is called "tuteo." 
8. Is the Spanish Basque Country the same as the French?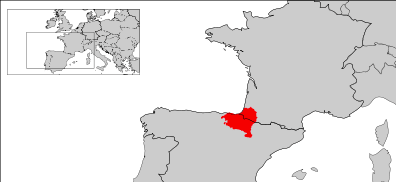 Yes, Basque is one culture set in two different countries. The Basque Community existed way before the Romans conquered the Iberian peninsula. This community is so strong that no kingdom or political division could merge them completely. The Basques might live in Spain or France, but they are Basques. End of story.
In Spain, this culture occupies the northern part of the country, known as the autonomous region of the Basque Country. Its most famous and gorgeous cities are San Sebastian, Bilbao, and Hondarribia. In France, the Basque culture is present on the western side of the Pyrenees Atlantiques (French département). Beautiful cities on this side of the Basque Country are Bayonne, Biarritz, Hendaye, Anglet, and Saint-Juan-de-Luz. 
When it comes to language, Basque is predominant on the Spanish side, while in French territory, you can see some signs in Basque and some people speaking the language. So, most of the people are in the Spanish Basque Country. 
If you are curious about the people that inhabited the peninsula before the Romans, check the articles below!
The Language of Iberian Peninsula: Interesting Facts We Should know!
9. Spanish greetings involve a lot of physical contacts
Have you ever seen a movie or a series with French people? There is always this typical scene where the French salute the people around with two kisses on the cheeks… but are they the only ones to do that? 
Spanish and French give two kisses to greet friends, one on each cheek. Pay close attention to the word "friends"; neither nationality goes around kissing every new person they meet because this type of greeting is used for close relations and family. When it comes to new people, a simple handshake or head enough with a smile is enough. 
So, is there no difference here? Not exactly. Even though both nationalities give two kisses to friends and family, Spanish people are known to be more touchy. Besides the kiss, Spaniards usually give out hugs and make bigger gestures with their arms when they wish to greet someone they know. 
The most significant difference here is that the Spanish are more passionate when expressing their excitement, while the French keep a more reserved, less touchy manner to greeting others. 
Curious about the Spanish way of greeting? Well, that is just one of many:
10. Spanish "pan" is the French "baguette."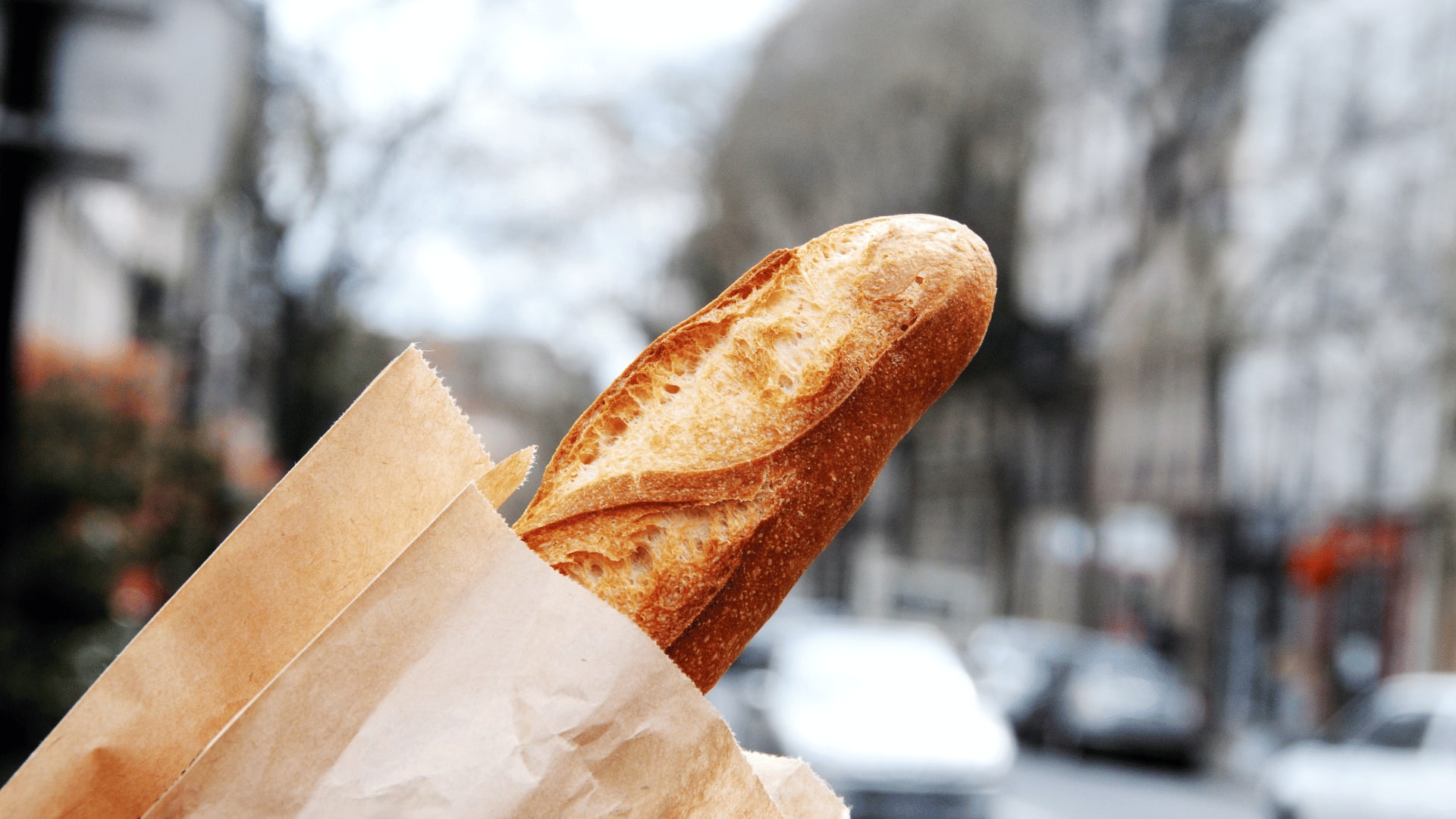 That Spanish and French love bread is a similarity most people don't know. Everyone around the world recognizes the baguette as a French symbol, but the same does not happen for Spain.  
The bigger cities in Spain are constantly moving. During the weekdays, no one has time; people are tired, and immediacy is people's best friend. However, if you visit smaller places such as Pamplona (Navarra) in northern Spain, you'll see a bakery on every street. In this city, people don't rush, and you can observe many older people religiously get out of their homes around 12 to get some fresh bread for lunch or "la comida." 
Most French people ensure they have fresh baguettes every day and can eat them at all times. Unlike them, in Spanish towns, people also buy daily "barra de pan" (Spanish baguette) at noon to eat with their lunch. A widespread custom all over Spain is to have the "barra" on the table while having lunch or dinner and take pieces with your hand. The bread is set right next to the plate but on the table. It might sound weird, but it's tradition. On top of that, the Spanish also used bread as cuttery to push food on the fork. 
So, numbers might show that Spain consumes less bread than the French, but it is an essential ingredient for their lunch and dinner. 
11. How many FIFA World Cup has Spain, and France won?
France has won two FIFA World Cups. The first cup was in 1998 against Brasil, the second one was in 2018 against Brasil, and the second victory happened in 2018 against Croatia. In 1998 the star player was Zidane, and in 2018 that title went to the young Kylian Mbappé.
On the other hand, Spain only has one FIFA World Cup. The victory happened in 2010 against the Netherlands.
12. France welcomes (a bit) more visits than Spain.
France and Spain are the two most visited countries in Europe, and the numbers are pretty close to each other. Some people prefer beautiful, artsy Paris, while others prefer dreamy and sunny Mallorca. 
Both have an immense variety of art, wine, food, and stunning landmarks to visit. France welcomes approximately 89.4 million visitors annually and has been the top destination since 1995. Spain is not that far away, with about 82.4 million visitors each year who come to see the 47 Unesco World Heritages, the beautiful islands, and iconic cities. 
13. France has more Saints than Spain
Historically, Spain and France have been two of the most Catholic nations in the world. France, under Charlemagne and Spain, with the Catholic Kings, spread the religion all over the country. Today, the French have 1,076 declared Saints, while the Spanish have 372. 
Catholicism is still dominant in both countries, in Spain more than France. The first country has 56% of believers, while the latter has a slightly smaller crowd, with 47% of the population recognizing themselves as Catholics. 
14. The French have long dominated the fashion world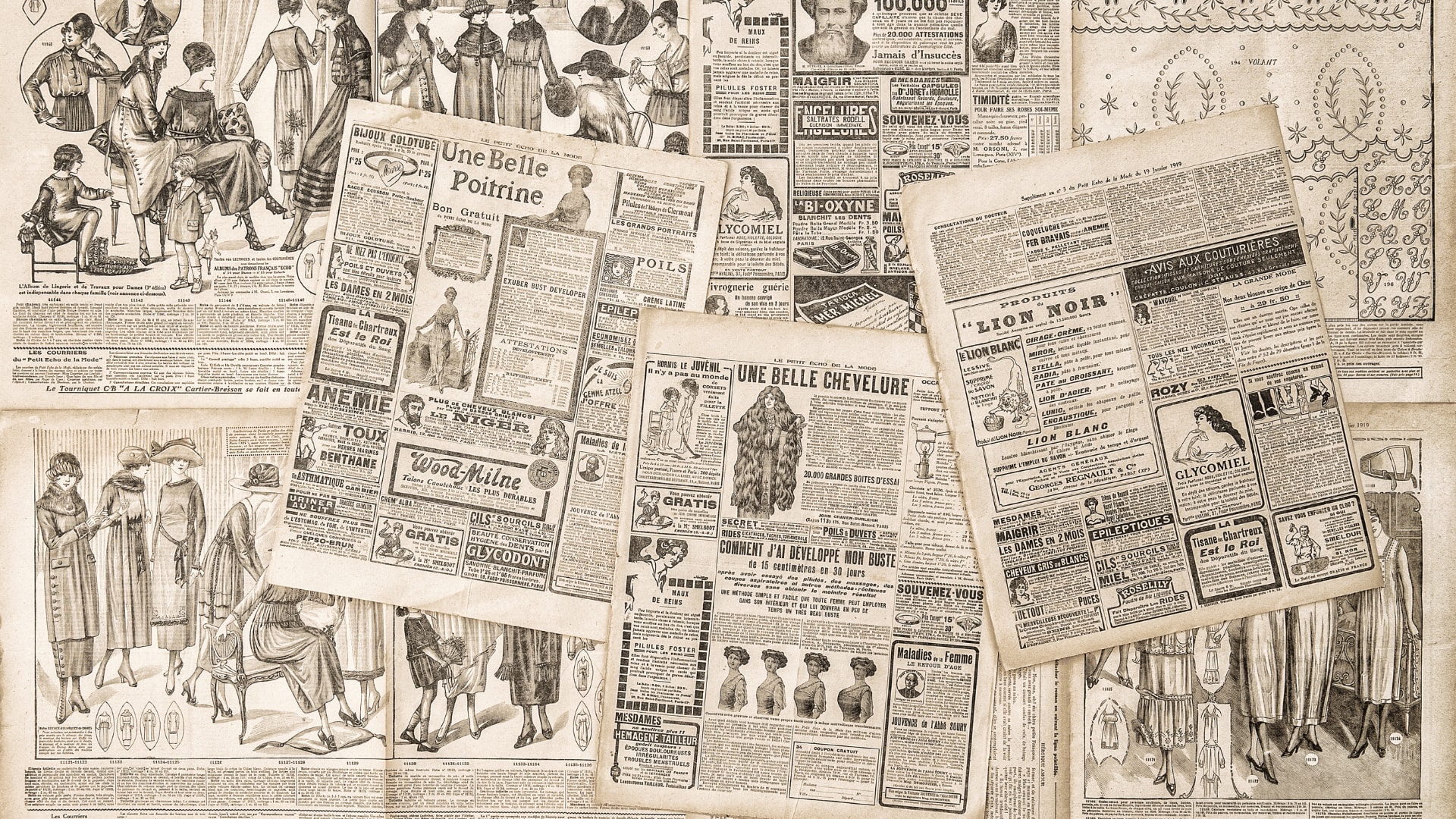 Even though there has been a worldwide takeover of Spanish brands like Zara, Mango, or Bimba y Lola, France has always dominated the fashion industry. 
I remember learning about this at school. Louis XIV wanted to make France the leading country in the fashion industry; he set a quest to be the best at the craft of fashion. From designing to creating every fabric and detail, the French have long dominated the haute couture with the best designing houses in the world, like Chanel, Hermes, Dior, and Louis Vuitton. On the other hand, Spanish brands have provided the world with fast fashion brands that follow the latest trends at affordable prices. 
Fashion is not new to Spain; I don't know if you knew this but the fashion designer Balenciaga was Basque. If you want to know more about the Spanish fashion history and brands, check this articles!
13 Popular Spanish Clothing Brands to Hit The Street

A Thrilling Journey through The Spanish Fashion History
15. France has 5 times more castles than Spain
Remember those medieval set films with stunning castles that look like fairy tales? I bet at least one movie or series comes to mind! 
If you are a medieval castle enthusiast, you should know France has 11,000 castles spread all over the country. Some historians say that if you count fortresses and small palaces, France would have over 45,000 structures categorized as castles. Some examples are the Castle Josselin and the Versailles Palace. 
 On the other hand, Spain has 2,500 castles and fortresses, the most famous Alcazar de Segovia and the Alhambra. 
---
There you go! Now you know 15 major cultural differences between Spain and France. The differences go from food to tourism, so you have all the information you need for your next adventure. Don't forget to comment or ask if you have any doubts!