14 Cultural Differences Between Spain & Germany
December 21, 2022
Updated:

February 20, 2023
Published: December 21, 2022
Germany and Spain are two beautiful countries with lots to offer their visitors. Both are excellent places to live and really worth visiting. But have you ever wondered what the main cultural differences between these two are?
This is precisely what I'm going to show you in this article. I have gathered and researched the differences that stand out the most, and I leave you some other articles about them to get the bigger picture of the Spanish personality and culture.
After long hours of conversations with Germans and Spanish, we came to the following conclusions I will leave below. Disclaimer: the differences are stated from a cultural point of view. In no way do I mean to disrespect anyone. So I encourage you to read this with open eyes and enjoy the ride through these countries. Knowledge and understanding allow us to appreciate and learn from other cultures!
---
1. Spanish's roots are different from Germany's, explaining language, traditions and habits
It's simple to guess that both countries speak different languages, German and Spanish. This distinction has its origins in their respective ancestry. Germany's language comes mainly from the peoples of western and central Europe, such as the Franks, Frisians, Saxons, Thuringii, Alemanni, and Baiuvarii, as well as the Romans they encountered with around 1st century BCE, giving rise to the first Germanic languages. In the case of Spain, its roots also trace back to the pre-Roman inhabitants, but those that lived in the Iberian Peninsula, such as the Iberians, Vettones, Turdetani, Aquitani, and their respective encounters with the Romans, as well as with the Muslims centuries later. To learn more information about this topic, I suggest you visit the following articles:
What Are Spaniards? and the BIG difference with the Spanish

Iberia: The Rich Past and Present of our Unique Peninsula

The Language of IberianPeninsula: Interesting Facts We Should know!
This historical fact helps us understand how both countries, although not so far geographically, have very different cultural origins, which are still visible today in traditions, language, habits, etc.
2. Spain's primary religion is Catholicism, while Protestantism is predominant in Germany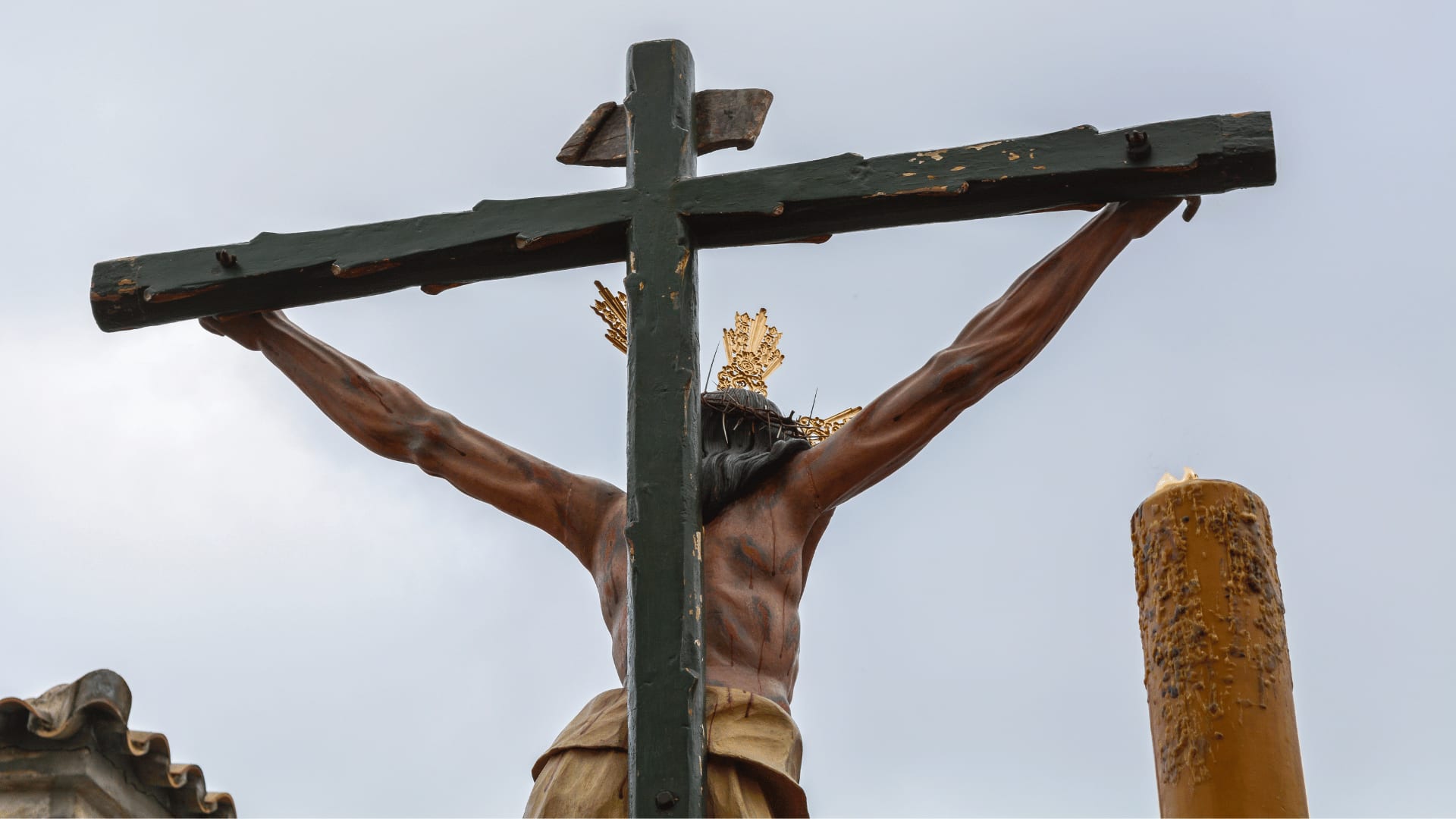 One of the significant differences between Spain and Germany is religion. While Spain's primary religion is Catholicism, in Germany, Protestantism is predominant. Interestingly, it was in Wittenberg, Germany, where Protestantism began in the hands of Martin Luther in the 16th century, ever since this religion has been predominant in the country. In fact, Berlin's central cathedral is a protestant church.
On the other hand, Spain's Catholic history is a given for many. It dates back to the well-known Catholic Kings, whose religion unified what is known today as Spain, sending catholic missions to the "New World" and even expelling Jewish and Islamic communities from Spain during the Inquisition. Today, although not as important as it once was, 70% of Spanish citizens consider themselves catholic. In case you didn't know, many national holidays in the country often relate to saints. Churches remain the main attraction in Spanish cities, as they represent essential periods of the history of architecture in Spain. Read more:
Is Spain Religious? Number of Catholics + Relevant Data You Should Know

The Spanish Architecture and the 21 Wonderful Mediterranean Buildings
3. Spain is a collectivist culture while Germany is more individualist
It makes sense that Spain is a more collectivist culture. As occurs when comparing North and South America, Spain's catholic roots, which embrace community come before the individual, are still present. Personality traits and attributes such as harmony, duty, interdependence, and cohesion are highly appreciated. This contrasts with Germany's protestant culture, which prioritizes the individual over the collective group. There, attributes like uniqueness, self-esteem, independence, and privacy have a higher worth.
4. The day begins way much later in Spain than in Germany
In Germany, people are used to waking up early and starting to work at around 7-8 am with a lunch pause that lasts about 30-40 mins, with dinner taking place at around 6 pm. In Spain, life's more relaxed.
Spanish people tend to wake up later, usually starting to work at around 9 am with a lunch break that lasts roughly two hours from 2-4 pm, giving some time for the siesta or "nap time" and having dinner until 9 pm.
This is a video of real Spaniards talking about how much "Siesta" they actually take: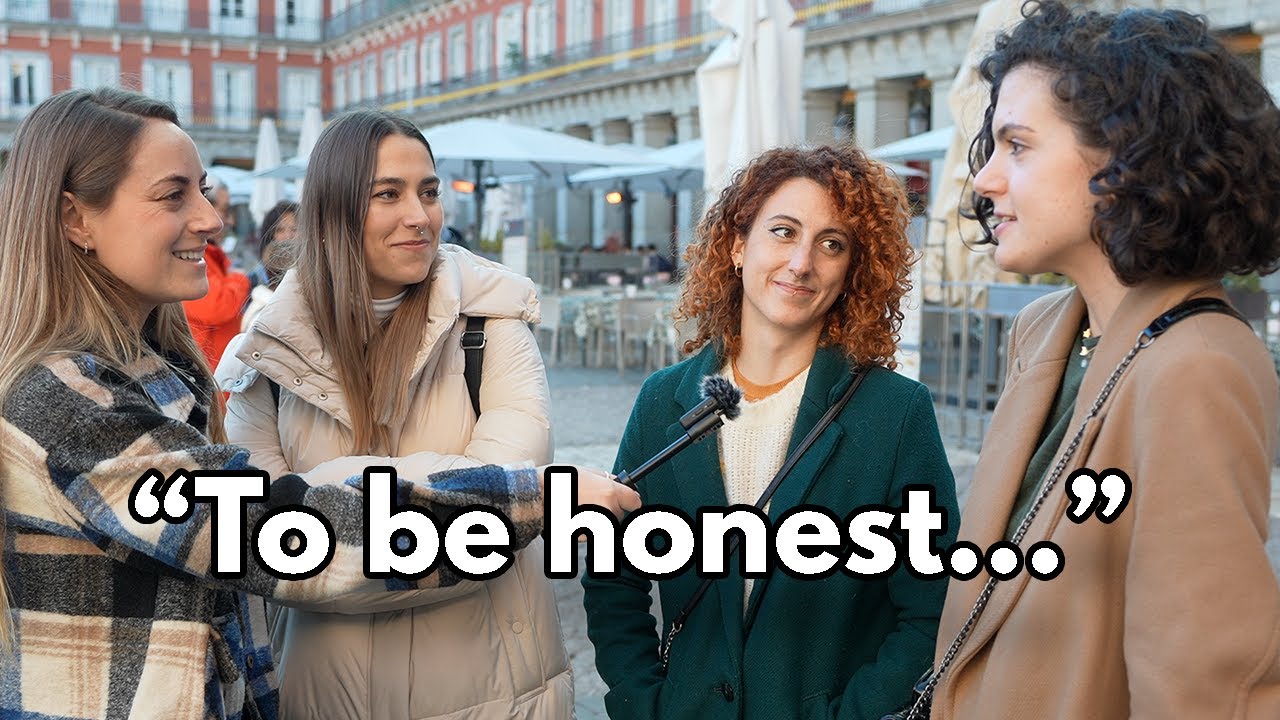 So, watch out your next time in Spain, you better not get hungry at 6 pm, because restaurants and stores tend to follow the same schedule. Find out of our unique customs and manners in these articles:
Spanish Siesta: What Is the Real Origin and Future of our Beloved Tradition?

Spanish Meal Time Is No Joke! The 5 Customs You Need to Know
5. Spanish are more vocal and emotional with their feelings
To the ears of Germans, Spanish sounds relatively soft, but, in reality, it's quite the opposite. For Spanish speakers, German speakers sound "rough," and it can even be perceived as rude for some. This is partly because Germans tend to be more direct and less expressive. On the other hand, this is not the case for Spanish people, who tend to be more vocal and emotional with their feelings, to the point of saying "Te quiero" (similar to I love you) many times when saying goodbye to friends.
6. Body Language is more expressive in Spain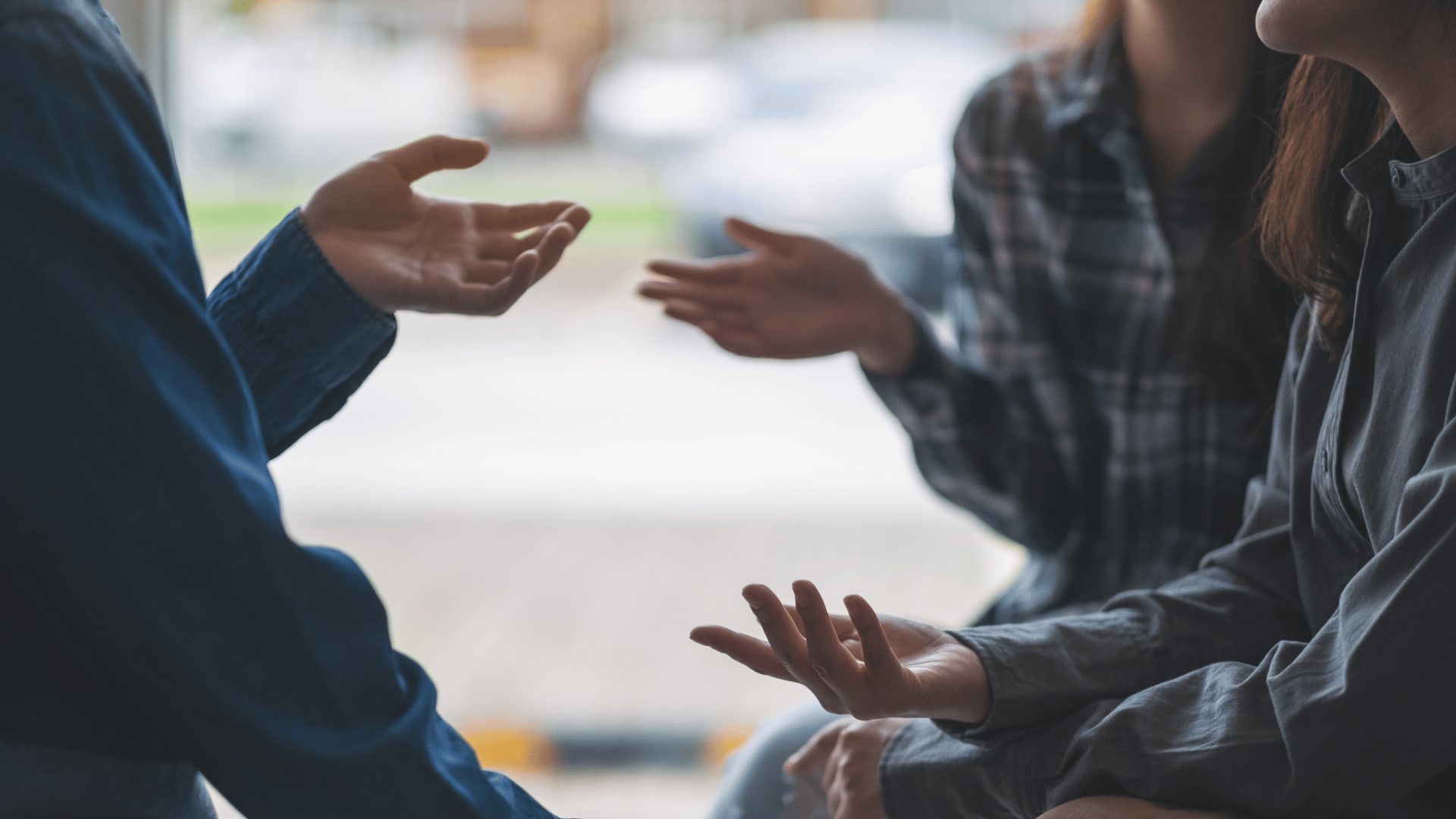 Similarly, the difference in the way Germans and Spanish people communicate also manifests itself in the body language used. While Germans rarely tend to have physical contact with those around them —with the possible exception of their closest family— Physical contact is part of most social interactions in Spain. When saying hello or introducing themselves to others, Spanish people tend to give one kiss on each cheek, as well as hug each other when saying goodbye, even when they have just met. It's part of a show of respect and affection. Read more about it:
7. Spaniards are used to "small talks" before getting into business
One exciting difference noted by those who have had business cross-country meetings is that Spanish people tend to go for what is known as "small talk" before getting into business with clients or partners. This means speaking about non-work-related subjects such as family, football, or other topics. In Spain, it's normal to have a business meeting at a restaurant or a café and spend the first part of the conversation speaking about family, society, politics, football, etc. It's perceived to be somewhat rude to go straight to business. On the other hand, in Germany, it's the opposite. They perceive small talk as a waste of time since business comes first.
Moreover, Spain is a very great place to start a business. Many successful companies are thriving in the big cities. Learn everything about this topic in the articles below:
The 9 Most Successful Spanish Businesses To Consider

7 Best Business in Spain and 5 Steps you must know for your new venture
8. Spaniards have an "outdoor life"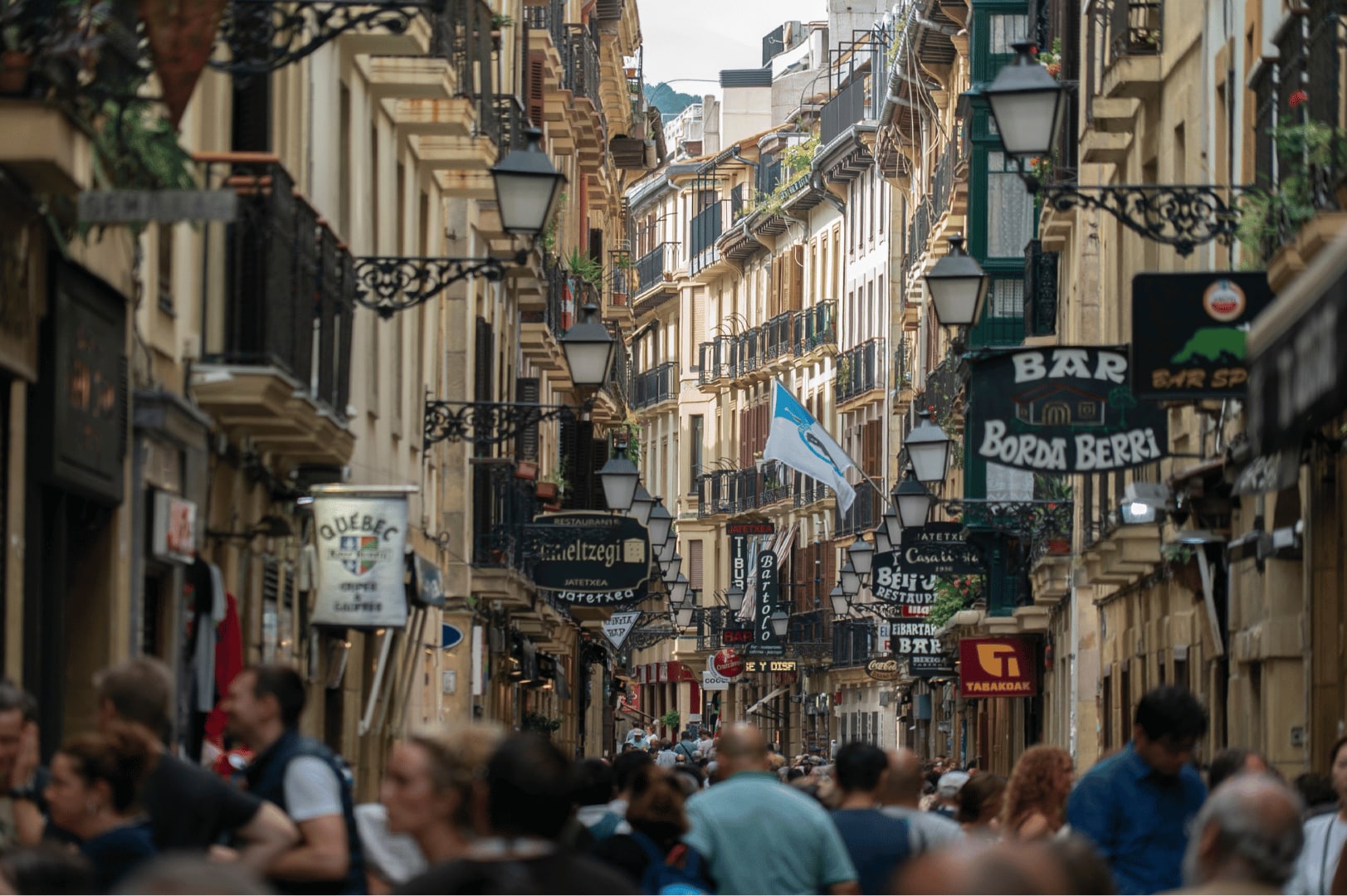 Spanish streets are full of life. Summer lasts longer, and warm temperatures are everywhere in the country (although it can get warmer depending on where you go and the time of the year). For this reason, it's very common to see streets filled with terraces loaded with people. It's almost part of the Spanish culture to get a beer or have dinner after work and spend hours on a "sobremesa," which means talking and chatting after they finish eating, usually ends with drinking wine, coffee, tea, or beer. —Depending on the occasion— Germans are less accustomed to doing these sorts of things, and the weather usually doesn't help. Although I must say that Germans drink a lot more beer than Spanish, as you might know, Oktoberfest is famous for a reason.
9. Last-minute plans and lack of punctuality in Spain is prevalent
Another aspect differentiating Spanish people from Germans is their discipline regarding their schedule. While Germans have punctuality as a social norm and feel disrespected when left to wait, Spaniards tend to be more flexible with the times, with a 5–10-minute gap still being considered "all right." However, this disciplined mentality isn't limited to arriving on time but also planning their weekly activities in advance, abiding by their schedule for the most part. Spanish people are more flexible in that sense, and it's common for colleagues to get after-work beers, dinner, or go for last-minute night-outs, even if it means sacrificing another plan.
Truth or Myth: Are we always late in Spain?

Are the Spanish Good Workers? Working hard or Hardly Working
10. The Spanish Crown still plays a huge role in Spain's affairs
One essential aspect of Spanish culture and history is the Spanish Crown. Having led the country for centuries, from the Golden Age when most of the American continent was colonized by Spain until the Napoleonic Wars, they had always been at the very top. —I'm just naming some relevant events. If you want to learn more about the Spanish Monarchy, read these articles:
What does the Spanish Monarchy Do? Role and Influence in Spain's Society
Although far from what it once was, the royal family still plays a role in Spain's affairs. Having played a vital role in the country's recent transition from Franco's dictatorship to a Democracy and agreeing to abstain from actual political participation, the King gained most of the population. His role is mainly symbolic, representing the "permanence of the State." Yet, he has duties such as being the highest representative of the Spanish State in international relations, which is no small thing.
On the other hand, Germany hasn't had a Royal Family since the end of World War I, when Kaiser Wilhelm II abdicated the German and Prussian thrones after the German Revolution, and a de-facto Republic was created. In the following years, all the privileges and titles of those who belonged to the royal family and other nobles were abolished. Although today, there are still some descendants of the ancient noble houses, they no longer have a role in the country's management.
11. The "No-Shoes inside the house" Rule in Germany
One interesting difference between Spain and Germany is an unspoken rule when entering a home. It consists in removing your shoes, either as a resident or a visitor, as a matter of cleanliness. This is a very normalized rule in Germany. Supposedly, it began as a matter of cleanliness given the country's weather conditions, which can bring heavy winter snow, often causing people's shoes to carry gravel or salt (used to de-ice the sidewalks), which later can be brought to the homes. Later, it became a habit even in the summer when that's not the case. Today, it's part of the daily routine of most Germans.
In Spain, this would be a very peculiar thing to see. It's often seen the other way around as somewhat disrespectful to walk around shoeless with visits in the house, given the smell feet in warm weather can cause.
12. English Speaking is way too bad in Spain, BUT…
Although not part of the inherent culture of these countries, it's interesting to highlight that Germans are way more used to speaking English than Spaniards. Around 60% of Germans are proficient in English, unlike the 30% in Spain. However, Spain could improve at Speaking and teaching the English language. Italy and France have very similar percentages. The point is to highlight that Germany stands out among the largest non-English speaking counties as being particularly successful in English teaching, with rigorous schooling programs in this language. This fact facilitates communication for foreigners and eases adaptation for Germans when abroad. In the case of Spain, it can be more beneficial to know a couple of words in Spanish before visiting the country, especially true in less touristic areas. Here is everything you need to know before coming:
Speak English in Spain?? Here Is the Reason Why We Struggle
13. Spanish food has more variety than German food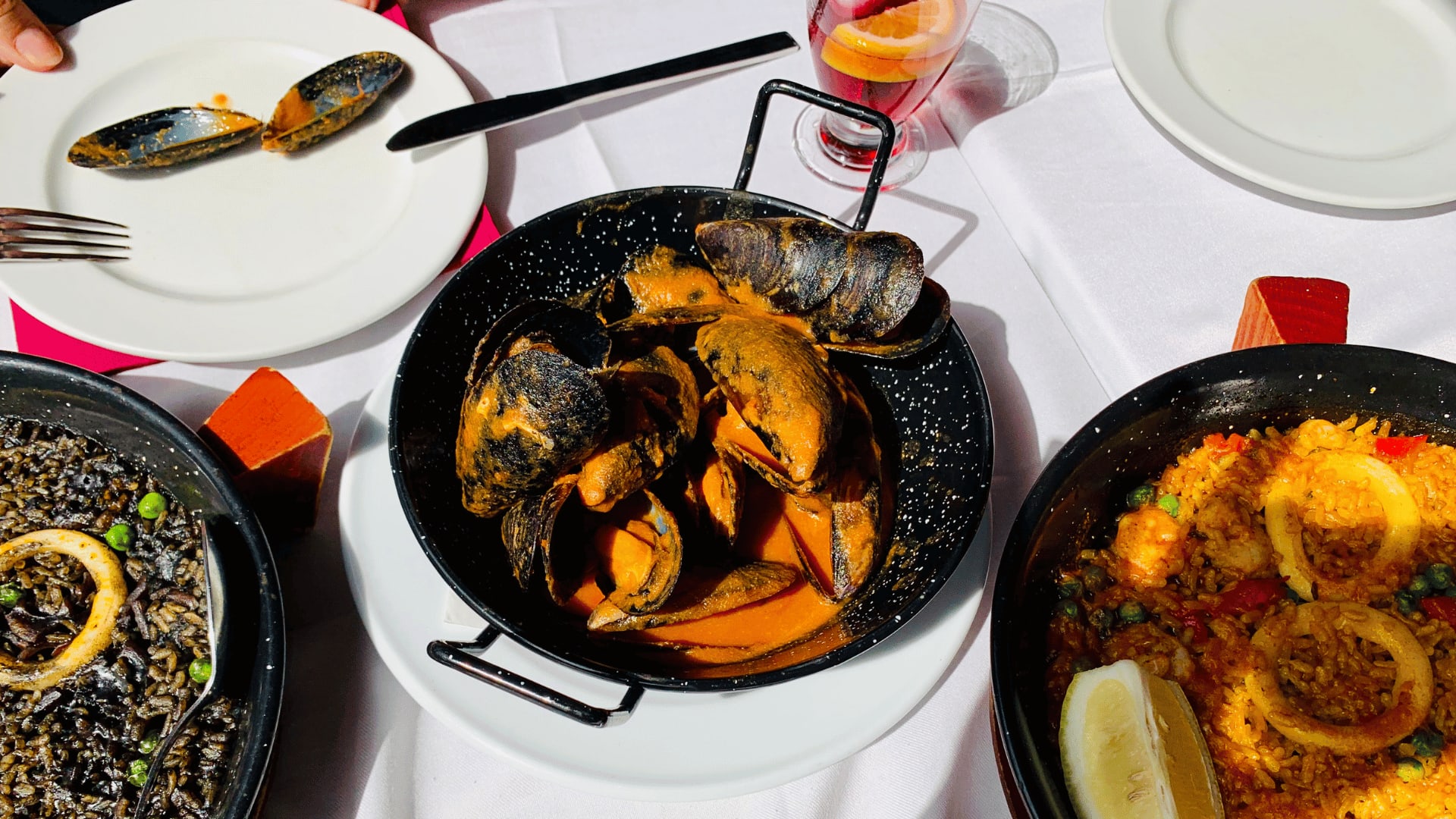 German cuisine has much meat, potatoes, and bread and doesn't have many herbs and spices, adding many yummy flavors to the cooking. Sausages and Schnitzel are two of the most well-known dishes in the country. On the other hand, Spain's gastronomy tends to use much olive oil (the world's largest producer) and cold meats, such as chorizo or Jamon serrano. It also includes a lot of bread, yet it is usually prepared more distinctly than in Germany. In this way, Spanish food has more variety than German food, from the well-known pintxos in Basque cuisine (northern Spain) to a Paella in the city of Valencia to a Spanish Tortilla in Madrid.
14. Germany has a better economy and higher prices compared to Spain
Germans are way more used to higher prices than Spanish people. As Europe's largest economy, wages are higher, but prices are also higher. According to Expatisan (a webpage for ex-pats), food is 16% cheaper in Spain than in Germany, rent is almost 40% less, transport is 29% less, and entertainment is 16% more affordable. This is one of the things Germans love about Spain, explaining why they're the 2nd top country of origin for international tourism in the Iberian nation. While Spaniards, on the contrary, find Germany very expensive when they visit it.
As you can see, those differences make each country unique and distinct from others. And both are great the way they are!
Learning about other cultures makes you more sensitive to people surrounding you, so you can be more empathic, make new friends, and adapt to different environments. I hope you learned from this article, and if you find any other difference you want to highlight, I'm sure everyone will be happy to read you! :)