The 6 Official Languages in Spain and its Unique 8 Dialects
November 30, 2022
Updated:

February 6, 2023
Published: November 30, 2022
Did you know that there are 5 other languages spoken in Spain besides Spanish?
With a population of 47.43 million inhabitants, Spain has six official languages and several minority languages that are considered unofficial languages or dialects. In fact, some of the inhabitants of certain regions consider these minority languages as their mother tongue.
In addition, we must consider that in Spain, we also find other foreign languages, mainly among the immigrant population coming from other countries.
In this article, I will tell you about not only all these languages and dialects but also the benefits of speaking Spanish. A living language and one of the most spoken languages on the planet, with a total of 580 million speakers, which is 7.6% of the world's population.
So don't wait any longer and keep scrolling down to discover all about the languages present in Spain!
---
What is the official language in Spain?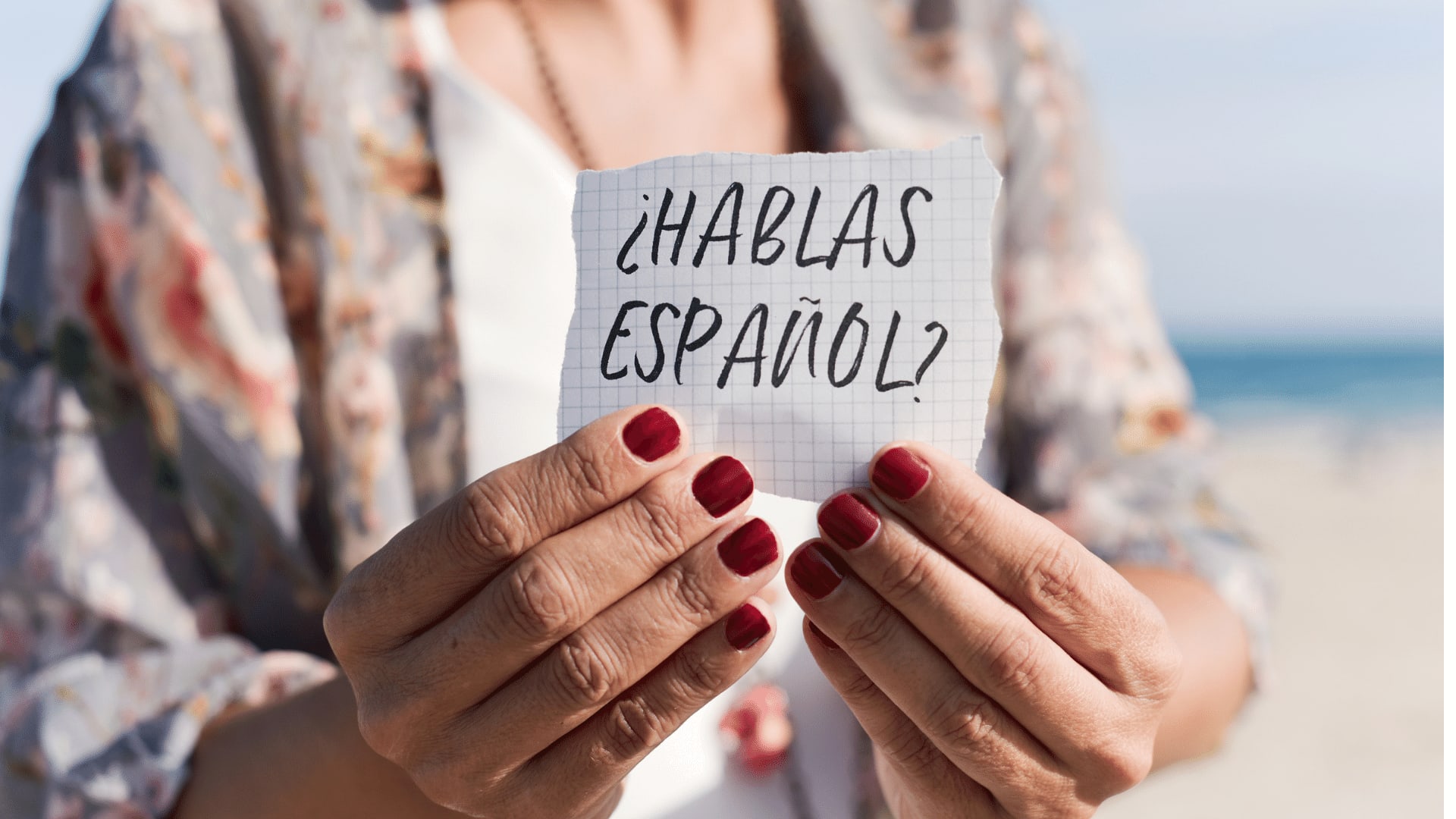 The official language of Spain is Spanish, which is the predominant mother tongue in almost all the Autonomous Communities of Spain and is spoken by 98.9% of the Spanish population.
However, five other languages are recognized as official languages, which we will discuss later.
Did you know that the name used to refer to the Spanish language is Castilian? Well, Spanish and Castilian are both terms that are used to refer to the Spanish language.
Castilian comes from the province of Castile, where this language originated. Castilian is a Romance language that emerged as a dialect in Cantabria; it included more than 4.000 Arabic words. It later became part of the Kingdom of Castile and Leon, where it became the state's official language during the Middle Ages.
Spanish gained its maximum potential in the 16th and 17th centuries as it became the primary language to communicate between regions and has continued throughout the world ever since.
Although many languages are spoken in Spain, you will be able to see many signs written in Castilian and the regional language of where you are.
---
Official languages in Spain
Spain has 6 officially recognized languages. However, not all the population speaks or understands them, with the exception of Spanish-Castilian.
Spanish - Castilian
Welcome - "Bienvenido"
As you know, in Spain, the Spanish language is referred to as Castilian, the predominant language and the only one shared in common in all regions of the country.
Spanish is the official language used in all public signaling, official bodies, and education.
Catalan
Welcome - "Benvingut"
Catalan is another of the Romance languages spoken in Spain and, more specifically, Catalonia.
Catalan was born between the 8th and 10th centuries, yet it began to spread to the south after the 12th century.
Between 1939 and 1975, Catalan was banned during the military dictatorship under Franco. It was in 1979 that Catalan was accepted as an individual language and became the official language in Catalonia. Even more interesting is the fact that people not only speak Catalan in the northeastern part of the country but also in the Balearic islands like Mallorca and Ibiza.
It is estimated that 17.5% of the population of Spain speaks Catalan, and 8.45% have it as their mother tongue.
If you want to know everything about this language, click on the following article:
Is catalan a language or a dialect? The Beloved Soul of Catalonia
Galician
Welcome - "Benvida"
Galician is a Romance language that is primarily spoken in Galicia. Nearly 6,2% of the total population of Spain speaks Galician.
Galician has some similarities with Portuguese, especially in vocabulary and grammar, since both share the exact origin. However, the pronunciation is different.
It's mainly spoken in Galicia, yet you can find speakers in the borders of Asturias, Castile and León, and Portugal.
Valencian
Welcome - "Benvingut"
Valencian is the official language of the Valencian Community.
More than 50% of the population of the Valencian Community speaks Valencian, and almost 95% of the total inhabitants understand it.
It is a language derived from Latin, mostly from Mozarabic and to a lesser extent from the Romance languages brought by the Christians during the Reconquest.
Basque
Welcome - "Ongi etorri"
The Basque, also known as "euskera," is an isolated language and one of the most mysterious in the world. It is not related to any other language in Europe, even it's not associated with any other known living language.
The first writings in Basque date back to the 1st century A.D., but its origin is unknown. However, it seems to have been heavily influenced by Romance languages, predominantly Romanian! Can you believe it?
Some theories say that Basque is autochthonous to the Iberian Peninsula and others say that Basque has Afroasiatic and Caucasian roots.
Just like Catalan, this language had restrictions during the dictatorship.
Only 1.26% of the inhabitants of Spain speak Basque, and only 0.9% consider it their native language. The Basque language is spoken in Spain and France, at the western edge of the Pyrenees.
Aranese
Welcome - "Planvienut"
Aranese is also a Romance language. This language is predominantly spoken in Val d'Aran, the South of France, Monaco, and some areas of Italy.
Did you know that Aranese and Catalan are closely related? They share many linguistic characteristics and a common origin. In Spain, less than 3,000 people speak Aranese, and there are only 1.5 million speakers in Europe.
According to the data collected from the National Institute of Statistics, here is a table with the official languages in Spain and the percentage of people who speak them:
| Official languages | % Spoken |
| --- | --- |
| Spanish - Castilian | 98.90% |
| Catalan | 17.50% |
| Galician | 6.20% |
| Valencian | 5.80% |
| Basque | 1.26% |
| Aranese | 0.01% |
---
Other languages and dialects in Spain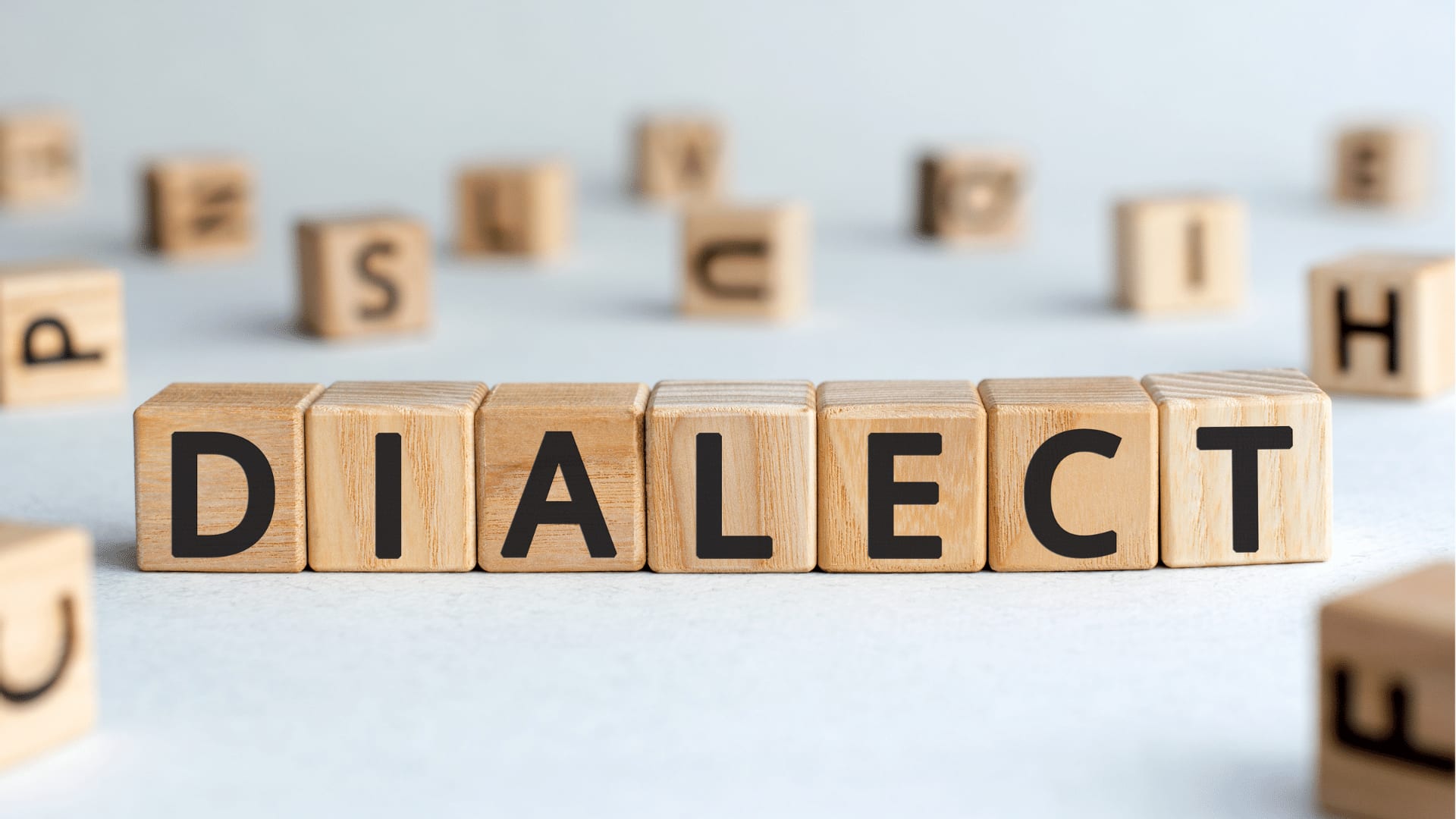 As you already know, the official and dominant language of our country is Castilian or Spanish, but have you ever wondered how many dialects there are in Spain?
A dialect is a variation of the language used locally or as a reference in a given geographical area.
In Spain, we have a great variety of dialects, which for some of its speakers can be considered mother tongues.
These are the 8 most representative dialects:
Aragonese
It's a Romance language that started during the middle ages. It was one of the dialects spoken in the Pyrenees.
Asturian
It is also a Romance language, mainly spoken in the Principality of Asturias. There is a high number of native and second-language speakers, approximately 450,000. Asturian language is taught in every school from the time they are 6 years old till they finish school.
Cantabrian
Comes from Astur-Leonese, a group of dialects. There are only about 3,000 speakers in Cantabria. That is why in 2009, UNESCO's Red Book of the World's Languages in Danger classified Cantabrian as an endangered language.
Leonese
It is a Romance dialect currently spoken in León. There are only around 30,000 speakers. That's why, like the Cantabrian, Leonese has been declared in danger of extinction according to UNESCO's Red Book of the World's Languages in Danger.
Andalusian
Nowadays, there are approximately 1,500,000 speakers. It is mainly spoken in Andalusia, Ceuta, Melilla, and Gibraltar communities.
Canarian
The Canarian dialect is mainly spoken by every person in the Canary Islands. There are around 2,000,000 speakers in Canarias. The most similar to the Canary dialect, due to the historical link between both places, is the Caribbean dialect!
Extremaduran
It's a dialect mainly spoken in the community of Extremadura, between Salamanca and Portugal. There are only about 6,000 speakers. Extremaduran was developed under the influence of Galician, Portuguese, and Castilian Spanish. They all shared similar systems of pronunciation and grammar rules.
Murcian
Murcian it's a regional dialect of Spanish. Some Murcian native speakers consider it a separate language.
Here is a table with the Spanish dialects and the number of people who speak them:
| Foreign Languages | People who speak (aprox) |
| --- | --- |
| Aragonese | 30,000 - 50,000 |
| Asturian | 450,000 |
| Cantabrian | 3,000 |
| Leonese | 30,000 |
| Andalusian | 1,500,000 |
| Canarian | 2,000,000 |
| Extremaduran | 6,000 |
| Murcian | 100,000 |
According to Unesco, some dialects are in danger of extinction and could disappear.
---
Foreign languages in Spain
According to the United Nations, at the beginning of 2018, there were nearly 6 million immigrants in Spain, which means more than 13% of the total population.
1.6 million people from 175 different nationalities live in Barcelona, 20% of whom are foreign residents. This leads us to think that around 300 other languages are spoken in the city.
What other languages do they speak in Spain? The majority of immigrants in Spain come from other European countries. Spain's most spoken foreign languages are English, French, and Romanian.
Nowadays, 11.7% of Spanish speakers speak English as their first or second language.
What has caught my attention, and will likely catch your attention too, is that Chinese immigrants are among Spain's 10 largest immigrant communities. However, only 0.1% of the total Spanish population speaks Chinese.
Could this be due to the difficulties of learning this language, because people only learn languages that they consider "popular"?
If you think Spanish is difficult and you want to know how long it will take you to learn it, I recommend these two articles:
Why is Spanish hard? 5 Reasons why this language is so difficult!

How long to learn Spanish? 5 Tips to NOT sound like an Idiot
Here is a table with the most common foreign languages spoken in Spain:
| Foreign Languages | % Spoken |
| --- | --- |
| French | 5.85% |
| Italian | 1.93% |
| English | 11.7% |
| Romanian | 2.78% |
| Portuguese | 1.55% |
| German | 1,22% |
| Arabic | 0.73% |
| Russian | 0.3% |
If you want to know more about which languages are most similar to Spanish, don't miss this post!
---
5 Benefits of speaking Spanish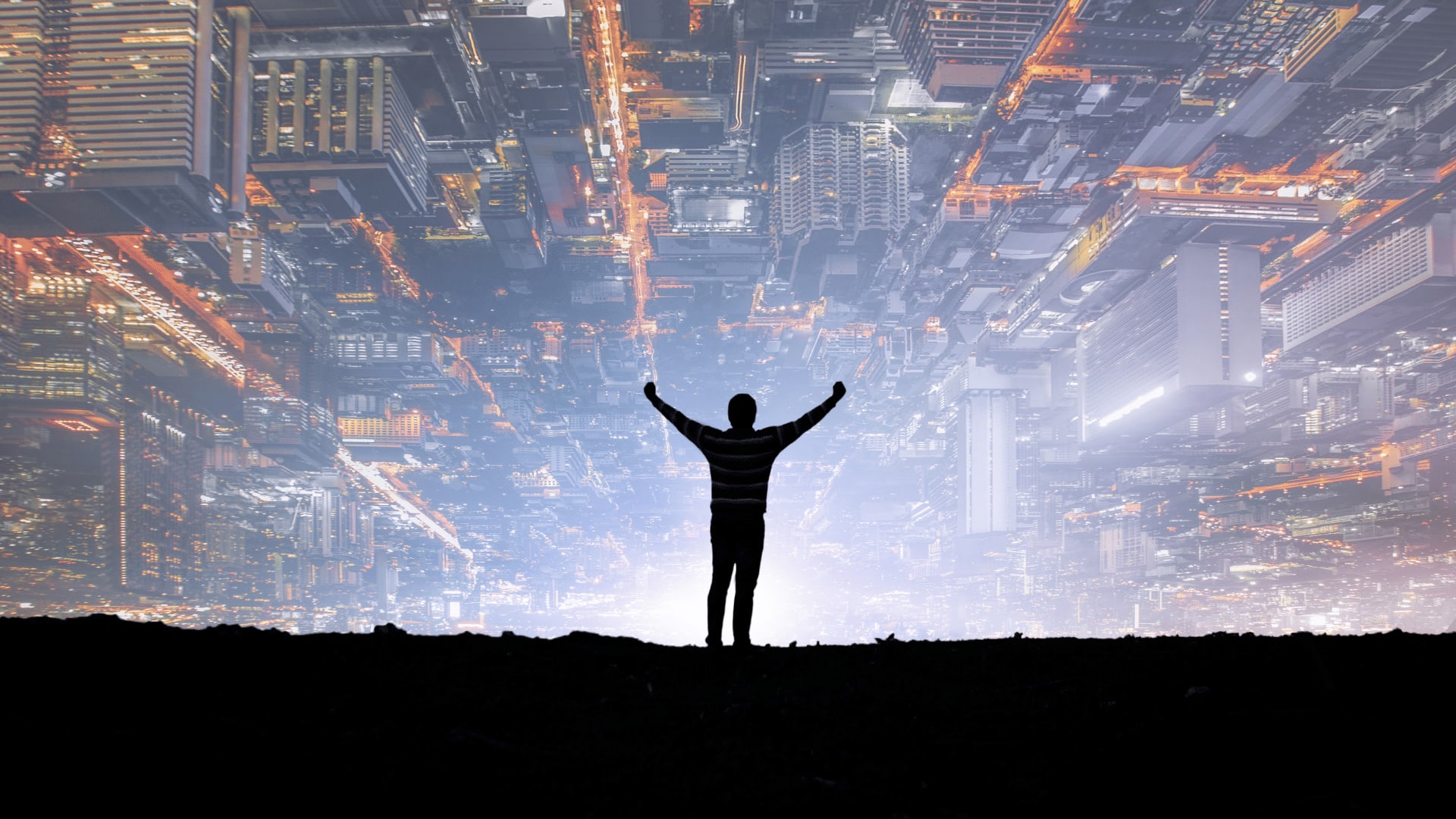 1. Spanish is one of the most widely spoken languages
It is estimated that Spanish is the language of more than 400 million people worldwide. Spanish is officially the fourth most spoken language in the world, after English, Mandarin, and Hindi. What are you waiting for to learn one of the most spoken languages?
2. Spanish is a language that has a great future
Why do I say this? The number of speakers has been continuously increasing in the last decade, and it's expected to continue. A recent report published by the British Council ranked the Spanish language as the second most important for British citizens to learn, placing it ahead of French, Arabic, and Mandarin.
3. Spanish will improve your job prospects
Nowadays we live in a world where having a second language is becoming essential. Knowing Spanish can be very rewarding, and you can be proud of it. Some researches represent that some Spanish-speaking countries have excellent business prospects.
4. You'll be able to enjoy your trips more
We all know that traveling is one of the most enriching and beautiful things you can do, but how many times have you gone to a country where you didn't know the language and wished you knew it? It has happened to me many times! If you know this language, you won't have trouble traveling to popular destinations such as Spain, Mexico, Cuba, the Dominican Republic, and almost all of South America.
5. You could work or study abroad
Working in a Spanish-speaking country is a huge benefit that opens to you many doors in your professional and personal growth. Getting out of your comfort zone and spending long periods in a foreign country can help you develop. By knowing Spanish, you can go to many countries!
---
Before reading this article, did you know that other languages are also spoken in Spain?
This should not worry you, even if some places have their own official language or dialect; as long as you speak Spanish, you will have no problem! You can move around any region of Spain since everyone speaks and understands Spanish.
If you don't know Spanish, you will find many people who speak other languages, especially English and French. So people will help you with any doubt or problem you may have!
As you have already seen, Spanish has many benefits and opens many doors for you, so it could be your next language to learn!