Is All Spanish the Same? One Language, Huge Differences!
December 6, 2022
Updated:

February 6, 2023
Published: December 6, 2022
Linguistic chaos. That's what happens when people all over the globe from very different cultures speak the same Language.
Spanish is one of the most spoken languages in the world! Will 591 million speakers communicate the same everywhere? This is what we're going to see in this article. You'll understand the Spanish language differences between countries in Latin America and Spain, maps with the geographic location of the Language, and tables with the correct amount of hispanophones worldwide!
However, I will not get into much detail about dialects since I already have other related articles about that —which I'll link later in the post— Instead, I'll focus on Spanish and the differences it might have depending on geography and modifications of the Language. So, let's begin!
---
1. Is all Spanish the Same?
Spanish is a very diverse language with many dialectal varieties, and it is not the same everywhere. Broadly speaking, there are 8 different dialects derived from Spanish: Castilian, Andalusian, Canarian, Caribbean, Mexican-Central American, Andean, Chilean and Rioplatense.
---
2. Is Spanish the Same everywhere in Spain?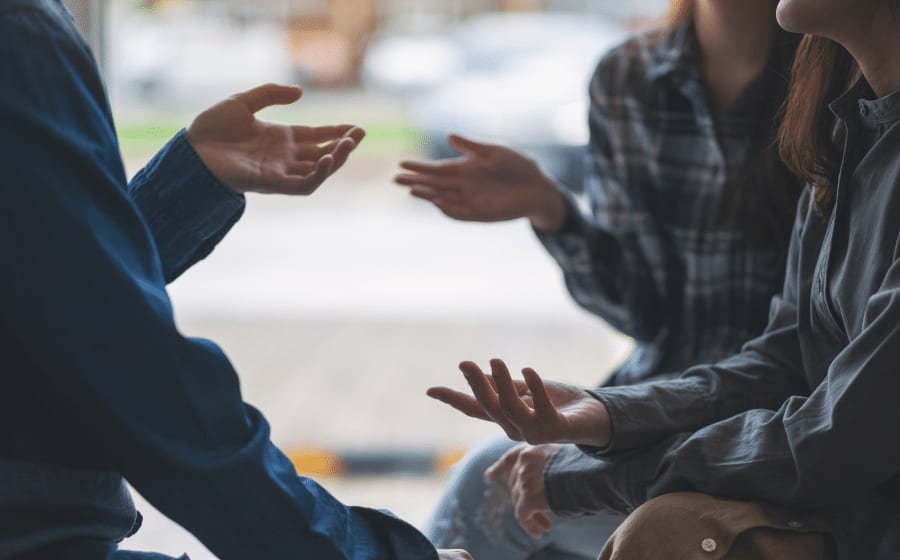 The Spanish language in Spain is different depending on the region. Two major dialectal areas are considered: the northern and southern varieties, and they are all considered mutually intelligible. This means that everyone can understand and have normal conversations with each other. However, there are discrepancies in this respect among speakers, especially concerning some southern variants. 
Yet, the primary and most notable difference between them is the different pronunciations of the "s" at the end of the syllable. While in the northern half, this sound is pronounced as "s", in the southern half, it becomes an aspirated "h" which is sometimes lost at the end of the word. Yes, I know it is hard to understand, but I'm sure that you know what I'm talking about if you've been to Spain already. 
The different dialects found in Spain are the following:
Galician
Asturian
Cantabrian
Leonese
Castilian
Riojan
Basque
Navarrese
Aragonese
Churro 
Valencian
Balearic
Madrilenian
Manchego
Murcian
Extremaduran
Andalusian
Canarian
Still, if you want to learn more about the dialects talked in every specific region, I have a whole article explaining them: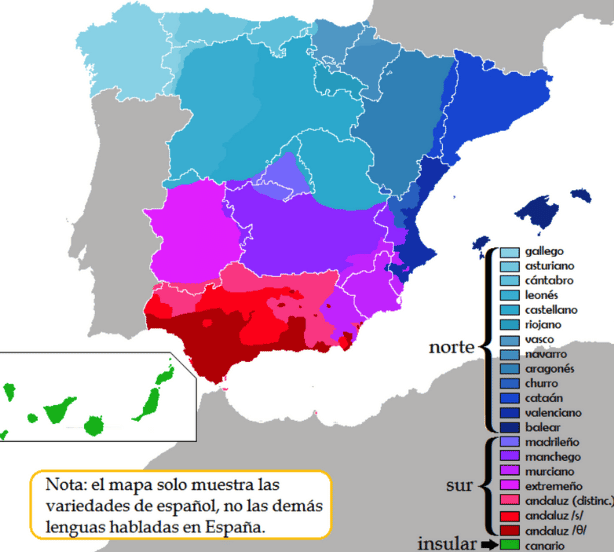 ---
3. Spanish in Europe vs Latin America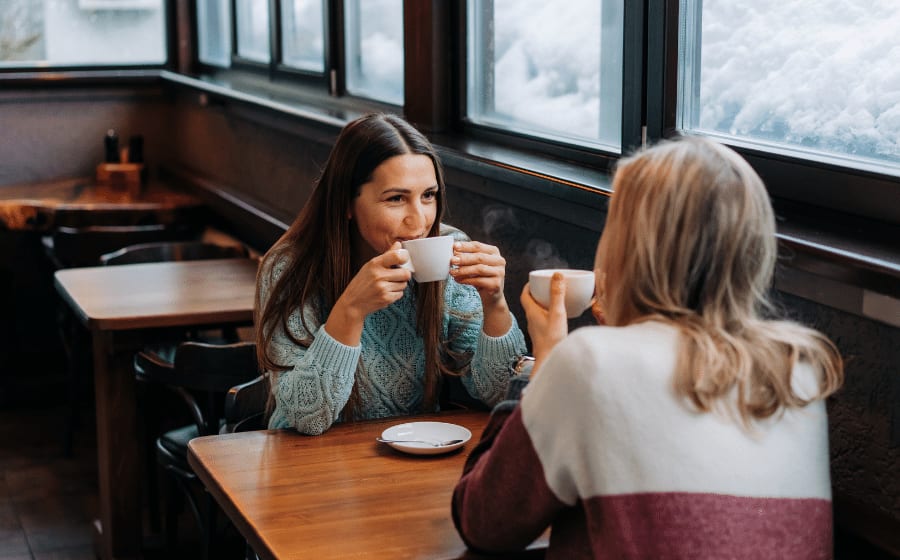 The Spanish spoken in Latin America is heard and can sound very different from the Spanish spoken in Spain. Before I begin stating some of the main differences between them, you should know that I have an article dedicated to this, with examples and tables.
Spanish in Spain vs in Latin America: 5 Differences to English-speakers
Now, the main differences between Latin American Spanish and Spain's Spanish are the following:
Difference in Pronunciation
These differences depend on many factors, such as the geographical extension of the language, if the language is used in a more informal, familiar, or relaxed context, and also depends on whether they use vulgarisms, incorrect, incomplete, or mispronounced words.
One of the most considerable differences between Spanish and Latin American pronunciation is the "ceceo," or lisp, common in Spain.
In Argentina, for example, the double L is pronounced as y, sounding like a "sh." While in other parts of Hispanic America, the s is not always pronounced, and some syllables "are lost." Furthermore, the use of "vos" replacing "tu." Which is no longer used nowadays in Spain, while many Latin American countries still use it at formal and informal levels.
The curious thing about replacing "tu" with "vos" is that in Spain, this form was used to refer to the second person singular but more politely.
Examples:
The word "lluvia" (which means "rain") is pronounced as "shuvia" in Uruguay and Argentina.
The pronoun "Tu" estás comiendo, (which means "you are eating") is replaced for "Vos" estás comiendo in some places in Latin America.
Differences in vocabulary:
Words change to express the same things, so it is essential to nurture your Spanish vocabulary. And, to help you a little, here is a list of words you can incorporate into your learning:
| Word in Spain | Word in Hispanic Countries | Meaning |
| --- | --- | --- |
| tarta | torta, queque o pastel | cake |
| coche | auto, carro | car |
| maletero | baúl, maletera o cajuela | trunk |
| neumático | goma, llanta, caucho o cubierta | tire |
| cremallera | cierre o zipper | zipper |
| grifo | llave o canilla | tap, faucet |
| ordenador | computadora | laptop |
| hucha | alcancía | piggy bank, money box |
---
4. What is "Castellano"?
Castilian (Castellano in Spanish) comes from the Latin castellānus, referring to the native of Castile and those who belong or relate to this region in Spain. Castellano is also a synonym for the Spanish language, marking a distinction between the other languages spoken in the Spanish territory. In this sense, Castilian is a Romance language of the Iberian group.
The 6 Official Languages in Spain and its Unique 8 Dialects

The Language of Iberian Peninsula: Interesting Facts We Should know!
In Latin America, the language is referred to as Spanish since it was brought by the Spanish colonizers. Whereas in Spain, it is usually called Castilian, referring to the region of Castile as I explained before.
---
5. Spanish vs Castellano: Similarities and Differences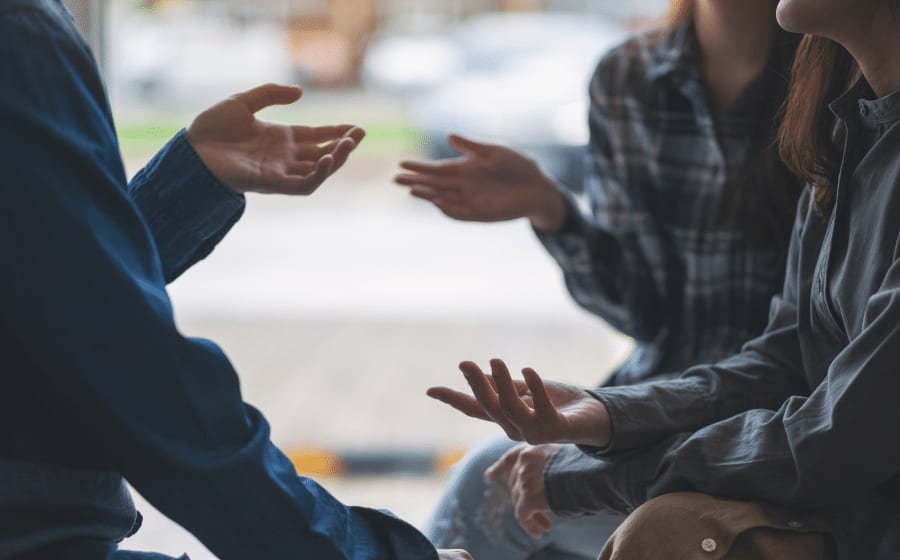 Spanish and Castilian are both synonymous words referring to the Spanish language. However, it is preferable to reserve the term Castilian to refer to the Romance dialect born in the Kingdom of Castile during the Middle Ages.
Also, you should know that people from Latin America call Spanish "Español," while people from Spain call it "Castellano" (Castilian). The reason for this is pretty simple. When Latin was left behind, many vulgar or romance languages evolved, and Castilian was developed in the Kingdom of Castile when Spain was still known as Al-Andalus. Like Castilian, other kingdoms developed their dialect from Latin. Catalan, Galician, Portuguese, and Valencian are the main branches of vulgar Latin, each named after their region of origin.
On the other hand, natives from Latin America were taught the language of the conquerors from the Spanish empire, therefore calling it Spanish. To understand the origin of the Spanish language, you should read the following article:
History of the Spanish Language 101: From the Romans To Today!
To sum up, you can always refer to the language as "Spanish," except when talking about the medieval dialect or the one currently spoken in Castile or when you want to differentiate it from the other co-official languages of Spain (Catalan, Galician and Basque). 
---
6. What countries Speak Spanish around the world?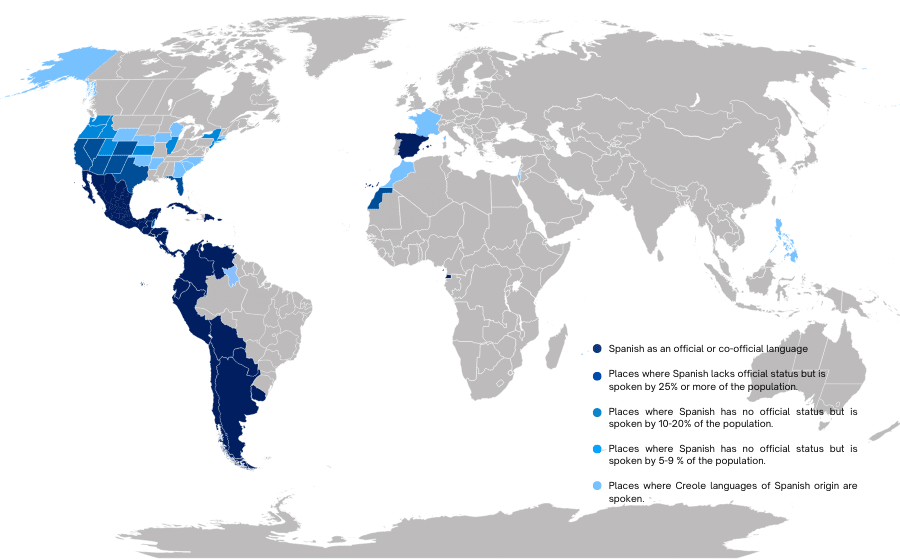 Spanish is considered to be a growing language. Currently, 21 countries have Spanish as an official language, and these are the following:
| Countries with Spanish as an official language | # of Hispanophones | Continent |
| --- | --- | --- |
| Mexico | 123 982 528 | America |
| Colombia | 49 608 396 | America |
| Spain | 46 659 302 | Europe |
| Argentina | 44 494 502 | America |
| Peru | 32 162 184 | America |
| Venezuela | 31 828 000 | America |
| Chile | 17 574 003 | America |
| Guatemala | 17 383 245 | America |
| Ecuador | 16 755 452 | America |
| Cuba | 11 616 004 | America |
| Bolivia | 11 217 864 | America |
| Dominican Republic | 10 766 998 | America |
| Honduras | 9 126 229 | America |
| El Salvador | 7 415 479 | America |
| Paraguay | 7 052 983 | America |
| Nicaragua | 6 279 712 | America |
| Costa Rica | 5 003 393 | America |
| Panama | 4 158 783 | America |
| Puerto Rico | 3 615 086 | America |
| Uruguay | 3 467 397 | America |
| Equatorial Guinea | 1 267 689 | Africa |
| Belice | 225 584 | America |
Still, it would be best if you kept an eye on this since not all countries in Latin America speak Spanish. This post explains it very well!
On the other hand, many European countries have a large number of Spanish speakers. Added to this, due to immigration, in some parts of the United States Spanish is almost the second language! Can you believe that?
| Countries where Spanish is not an official language | # of Hispanophones | Continent |
| --- | --- | --- |
| United States | 57 398 719 | America |
| Morocco | 7 000 000 33​ | Africa |
| Brazil | 6 676 000 | America |
| Italy | 5 704 863 | Europe |
| Philippines | 2 200 000 | Asia |
| France | 2 000 000 | Europe |
| Canada | 909 000 | America |
| Israel | 200 000 | Asia |
| Andorra | 55 287 | Europe |
| Gibraltar | 28 500 | Europe |
---
It's essential to highlight that languages allow us to communicate, be more empathic, and comprehend people. And as you can see, the differences between the Spanish language depending on the country and region are enormous. So we should respect and embrace all cultures and forms of speaking regardless of their origin. This will allow us to open our minds to the world's diversity and mix of cultures! To learn more about the ethnicities and races found in Spain, I suggest you read the following articles:
Is Spain Diverse? A Beautiful Mix of Culture and Traditions

What are the main cultures in Spain? 17 Most Important Groups