15 Popular Spanish Thrillers That Are Breaking All The Rankings
October 24, 2022
Updated:

February 14, 2023
Published: October 24, 2022
Everyone knows American cinema is the best in the world, but Spain has some Thrillers that I can assure you are great! Some of the movies are very close to the Hollywood ones! Once you have watched some of them, you'll think like me!
When looking for Spanish movies, you must ensure it's the real Spanish cinema. I'm saying this because it's SO easy to get confused with some Argentinian movies like Wild Tales (2014) or The Secret in Their Eyes (2009). These movies are excellent, but they are not Spanish, and they appear in some lists of Spanish cinema movies.
Spanish cinema has true gems that, over time, have managed to position themselves in the place they deserve. Some of them even crossed borders! Truly gripping thrillers, movies with mysteries to solve, crimes to discover, and unexpected endings! I'm sure you won't take your eyes off the screen, and you'll be fully immersed in each one of them!
Are you ready?? Turn off the lights and press play…
Here's a list of the Spanish movies that have succeeded in our country. I ordered them according to the highest score on the IMDb platform to date (2022).
Ohh! If you are unfamiliar with the American film rating system, click here to better understand.
List of Spanish Thrillers
| Movies | Year | IMDb score | Film Rating |
| --- | --- | --- | --- |
| The Invisible Guest | 2016 | 8,0 | R |
| The Body | 2012 | 7,6 | R |
| The Skin I Live In | 2011 | 7,6 | NC-17 |
| Cell 211 | 2009 | 7,6 | NC-17 |
| The Orphanage | 2007 | 7,4 | PG-13 |
| Mirage | 2018 | 7,4 | PG-13 |
| REC | 2007 | 7,4 | NC-17 |
| Marshland | 2014 | 7,2 | R |
| Sleep Tight | 2011 | 7,2 | R |
| The Platform | 2019 | 7,0 | NC-17 |
| Everybody Knows | 2018 | 6,9 | PG-13 |
| Julia's Eyes | 2010 | 6,7 | R |
| Fermat's Rooms | 2007 | 6,6 | PG-13 |
| The Occupant | 2020 | 6,4 | R |
| Piggy | 2022 | 6,3 | R |
I've divided these thrillers into three categories: horror, mystery, and crime. I'm 100% sure these movies will keep you on edge the whole time! So if you are one of those who have a hard time watchinf this type of movies or get scared easily, I recommend you watch the trailers first!
Horror Thrillers
1. The Orphanage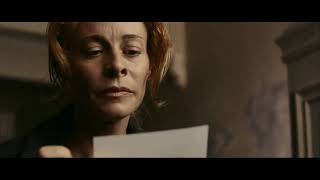 Spanish filmmaker J. A. Bayona is the great director of this fantastic horror story. His cast includes the spectacular actress Belén Rueda (Mar Adentro) and internationally recognized stars such as Geraldine Chaplin (The Impossible). You will see other great references, such as Fernando Cayo and Roger Príncep. Bayona asked his friend and director Guillermo del Toro, to help him produce the film.
This is one of my favorite thrillers because it's a bearable fear, but you will get more than one scare throughout the movie.
This exciting movie is about a woman, Laura, who decides to buy the orphanage where she grew up as a child. She decides to turn it into a residence for disabled children.
But what was meant to be a nice act turns into an absolute nightmare! The place awakens an inordinate imagination in her son Simon, who starts having imaginary friends and creating imaginary games. Everything gets worse when Simon suddenly disappears, and that's when Laura starts investigating the place and its past. I'm not telling you anything else! Do you think you'll be able to watch it alone?
Let's read one of the reviews from The Guardian:
"This film is comparable to Alejandro Amenábar's excellent ghost story The Others, and The Orphanage is frankly at least as interesting and powerful as Del Toro's extravagantly praised Pan's Labyrinth. The spirits of Alfred Hitchcock and Saul Bass are present in the cleverly designed credit sequence, showing mouldy old wallpaper being ripped from the wall. Stabs of pure Hitchcock recur throughout."
The movie is available on Tubi - Free Movies & TV, Apple TV, Prime Video or Vudu.
The Orphanage received 32 awards and 43 nominations.
2. REC
If we continue with the best Spanish horror thrillers, REC is one of those you cannot miss on this list.
A bit of a dark film shot in Barcelona, written and directed by Jaume Balagueró and Paco Plaza and starring Manuela Velasco. 
REC had a meager budget and a limited international projection. But even so, the film had great success and excellent critics. In fact, an American remake was even made!
It's a movie with a different twist. The film is interesting because its plot is shot as a mockumentary. The film's main plot follows a duo of journalists filming a documentary about the routine work of firefighters. In the middle of the film, they get trapped in a building where there seems to be a deadly virus… I recommend you watch it with someone else because I wouldn't dare to watch it alone!
Let's read one of Time Out's reviews:
"A brilliantly staged early scare signals that the safety rails are off and, despite an unexpected, last-minute swerve into the supernatural realm, the edge-of-the-seat tension is sustained to the very last second."
The movie is available on Disney+.
REC received 16 awards and 12 nominations.
3. The Platform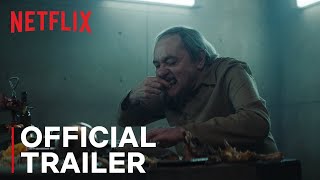 The film premiered at the 2019 Toronto International Film Festival. In addition to winning the People's Choice Award for Midnight Madness, it also received rave reviews. The Platform also won the Best Film Award at the Sitges Film Festival. It became the first Spanish film to win the award in the 52 editions of the festival. A real madness!
The Platform is a movie that really caught my attention. It's a movie that makes you reflect on what kind of people we become in times of need. I believe this is the social message the film is trying to convey to its audience.
Galder Gaztelu-Urrutia, director of the movie, explained in an interview that The Platform represents the cold dehumanization of our world.
In this Spanish sci-fi thriller, a group of people lives in a vertical structure made up of hundreds of levels. Each day a platform full of food stops at every level for a certain amount of time. Who lives and dies will depend on the privileged level at which the protagonists find themselves.
The Platform will make you think a lot about the reality we live in today.
One of Empire Magazine's reviewers comments as follows:
"First-time director Gaztelu-Urrutia is making accusatory points about society, but he's not finger-wagging. The Platform delivers its moral message with the mechanics of a lean thriller."
The movie is available on Netflix.
The platform received 12 awards and 24 nominations.
4. Julia's Eyes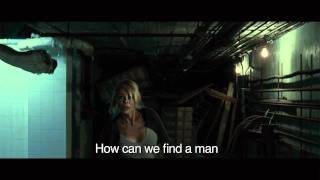 After keeping us in tension with The Orphanage, Guillermo del Toro surprises us again with Julia's Eyes, a film of suspense, terror, and at the same time, a particular mystery.
This dark psychothriller, directed by Guillem Morales, will leave you impressed with its quality and plot.
Belen Rueda happens to be the main character of the movie. Her performance is absolutely brilliant!
The movie is about the death of a woman's sister (in this case, Belén Rueda) and everything that happens as she tries to solve the case.
The sister turns out to have a degenerative eye disease. As Belén Rueda gets closer to solving her death, she begins to feel that she's losing her sight little by little.
The soundtrack and the events will keep you in tension throughout the entire film.
Julia's Eyes is an original and innovative thriller that I highly recommend! Although I urge you to look at the trailer before you press play!
Let's take a look at this IMDb review from one of the users:
"Using blindness as a plot device, a metaphor for social awareness and as a numinous experience that romantically links minds, it's a fascinating, broken-backed picture full of riveting twists and dubious psychology."
The movie is available on Roku Channel.
Julia's Eyes received 11 nominations.
5. Piggy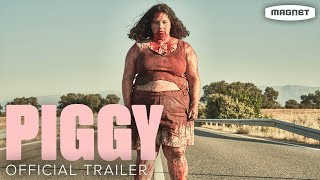 Piggy is a horror thriller directed and written by Carlota Pereda.
The cast, headed by Laura Galán, includes Richard Holme, Irene Ferreiro, Carmen Machi, Claudia Salas, Pilar Castro, and Camille Aguilar.
The plot is set in the Spanish countryside. Sara, an overweight girl, is constantly bullied by the girls in the village, who continuously make fun of her. But everything turns upside down when her bullies are kidnapped. What will Sara do about it? You'll have to watch the movie to find out!
One of the Guardian's reviewers wrote the following:
"Galán is also a delight to watch, a rare instance where an actor accuratel conjures up the fidgety confusion of a young girl. Her character might be indebted to the slasher film's long line of virginal, awkward teenagers, but Galán's multidimensional performance ingeniously avoids facile ideals of female empowerment. She is far from a badass protagonist, but her faults are as endearing as her (gradually built) strength."
The movie is available on Prime Video.
Piggy received 1 award and 7 nominations.
Mystery Thrillers
6. The Invisible Guest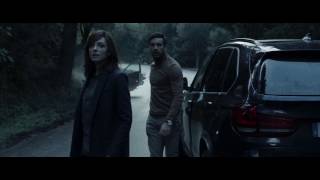 This mystery and suspense film was written and directed by the admired Oriol Paulo. It's the second time we can enjoy a feature film by the director Oriol Paulo, after The Body (which we will talk about later).
The film was a real commercial success and has received excellent reviews. It features a cast of well-known actors such as the acclaimed Mario Casas, the incredible actress Ana Wagener, Barbara Lennie, and our beloved José Coronado.
It all starts when the life of a young businessman becomes a nightmare. One morning he wakes up in a hotel room next to his lover's corpse. All the evidence points to him, but he is convinced of his innocence, so he hires a prestigious lawyer to defend himself. Together they will work to try to prove his innocence.
Highly recommended! It has become one of my favorites. Its ending will surprise you!
One of the users leaves this review on IMDb:
"I haven't seen many Spanish movies so far, but I can honestly say that Contratiempo/Invisible Guest is about to be brilliant. I am not familiarized with the actors from the cast, but I can say that their acting is a very good performance and all the filming crew made a good job with this one!"
The movie is available on Spectrum TV, Prime Video or Apple TV.
The Invisible Guest received 2 awards and 3 nominations.
7. The Skin I Live In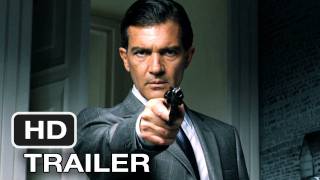 The Skin I Live In, won a BAFTA award.
A science fiction psychological thriller written and directed by Pedro Almodovar. Almodovar describes the film as a horror story without screams or scares.
It's based on the novel Mygale written by Thierry Jonquet in 1984.
You will enjoy the incredible acting of Antonio Banderas, Elena Anaya, Jan Corner, and Marisa Paredes.
A plastic surgeon tries to overcome his grief after the death of his wife. To do so, he begins to create skin resistant to any damage. It all sounds great, but what happens in the movie will drive you crazy!
One of the users leaves this review on IMDb:
"A fascinating and powerful departure for Almodovar, or perhaps more accurately more an terrific hybrid of the best of his old and new. This has the darker, more actively perversely disturbing and violent themes of some of his early work like 'Matador' but shot and directed with the far smoother and more mature hand he has developed over the years. It also uses the more complex and fractured time structure style of Almodovar's more recent work, to great effect."
The movie is available on Hulu, Apple TV, Redbox., Prime Video or Vudu.
The Skin I Live In received 28 awards and 69 nominations.
8. Mirage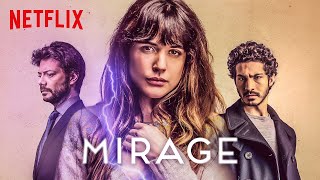 Mirage is a mystery film directed by Oriol Paulo and starring Adriana Ugarte and Chino Darín. It's the third feature film by director Oriol Paulo after The Invisible Guest and The Body.
An interference between two times causes Vera, a married mother, to save the life of a child who previously lived in her house 25 years earlier. But this sets off a chain reaction, and Vera wakes up in another reality where her whole life has completely changed.
You cannot miss this movie either!
Among the comments about the movie on the IMDb platform, one user said the following:
"I wasn't expecting this film to be so good. It's an understated thriller with a very good plot that keeps you wondering what will happen till the end. Great cast and very convincing acting, would highly recommend! It's been the best time travel film I've seen in a while."
The movie is available on Netflix.
Mirage received 2 nominations.
9. Fermat's Room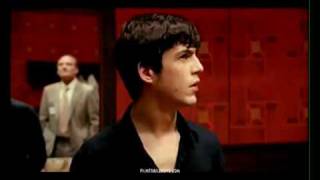 In this Spanish mystery thriller directed by Luis Piedrahita and Rodrigo Sopeña, four mathematicians are invited to a house by a mysterious host to solve an enigma. But they soon discover that they are locked in a room from which they cannot leave until they solve the puzzle with the clues that the room has hidden. Do you think they will succeed?
It's a movie that I liked a lot because intelligence plays a crucial role. Original and ingeniously full of suspense and intrigue. You see how the protagonists get desperate trying to discover the enigma and why they are the ones who are trapped there.
Among the comments about the movie on the IMDb platform, one user said the following:
"The picture succeeds because the thriller, tension, suspense, as well as a superbly written script delving into the human psyche in such extreme situation and ours instinctive urges for survival. Despite its low budget the picture manages to be intelligent, intriguing and thrilling. The good thing about this film is that the directors made it on a shoestring budget only having to do one set, yet the movie works on many levels but is constantly reconfigured. Fermat's room bears special resemblance to The cube."
The movie is available on AMC+ Amazon Channel, AMC+ Roku Premium Channel, DIRECTV.
Fermat's Room received 4 awards and 1 nominations
10. The Occupant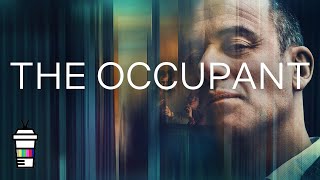 The Occupant is a thriller directed by David Pastor and Àlex Pastor and written by themselves. Among its supporting actors, we find Javier Gutiérrez, who gives an exceptional performance, the well-known Mario Casas, and the actress Bruna Cusi.
The plot revolves around the character of Javier Gutierrez (Javier Muñoz), a former executive who is forced to sell his apartment because he has lost his job. But it doesn't end there; the exciting thing is that Javier becomes obsessed with the new tenants and starts to get into their lives.
It's a very well-crafted movie, with incredible acting by the actors and a good set design. It keeps you intrigued the whole time!
One of the reviews on IMDb by one of the users about the thriller:
"The film has a simple premise, but it is strengthened by another stupendous performance by Javier Gutiérrez, who along with Antonio de la Torres are, in my opinion, the two best Spanish actors in recent years."
The movie is available on Hulu.
The Occupant received 3 nominations
Crime Thrillers
11. The Body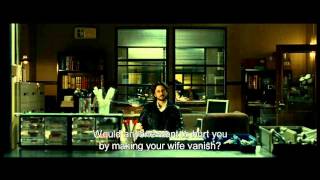 This Spanish thriller was directed by Oriol Paulo. It was nominated for a best new director at the XXVII edition of the Goya Awards. 
The film features the incredible acting of leading actors, including José Coronado, Belén Rueda, and Hugo Silva.
Part of the film takes place inside a morgue where apparently, there's a body that has mysteriously disappeared. From there, they begin to create hypotheses about what has happened. 
The movie will keep you intrigued all the time. Little by little, you will come up with your own theories, but until the end, you will not know what happen… A very unexpected ending!
One of the reviews on IMDb by one of the users about the thriller:
"This is how you have to do a movie like this. It's a ride from beginning to end and it will keep you guessing throughout. Maybe you'll get things right and see the signs, maybe you're just enjoying things unraveling as the movie flows by. Whatever the case, you can be more than entertained with this little gem."
The movie is available on Hulu.
The Body received 3 awards and 10 nominations.
12. Cell 211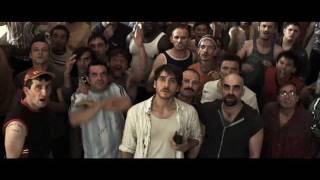 This Spanish film has won a total of 8 Goya Awards! Including Best Film, Best Actor, and Best Director!
The idea came from the homonymous novel by journalist Francisco Perez Gandul. And it is an adaptation of the same written by Daniel Monzón and Jorge Guerricaechevarría. The role played by Luis Tosar representing his character "Malamadre" is simply spectacular!
Cell 211 has been one of our country's most-watched Spanish movies and has even crossed borders.
The plot takes place inside a prison where a new security guard is hired. He finds himself in the middle of one of the prison riots carried out by the prisoners, not knowing what to do! What happens next is exciting, but I don't want to give you a spoiler of what will happen…
Cell 211 is one of those movies that you have to see. I actually don't know anyone who didn't like it.
If you check out some of the reviews, you will see that the series only receives praise for its script and acting:
"Spanish prison movie Cell 211 is a winner if you are a fan of the nail-biting real-time thriller, using deception, undercover work and con artistry to deliver violence and heart-pounding scenes."
The movie is available on Netflix.
Cell 211 received 44 awards and 27 nominations.
13. Marshland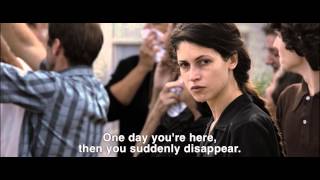 This Spanish mystery thriller directed by Alberto Rodríguez stars Javier Gutiérrez and Raúl Arévalo. The film won 10 Goya Awards, including Best Film, Best Director, Best Original Screenplay, and Best Actor (Javier Gutiérrez).
An intense thriller set in Spain during the transition to democracy. The film received rave reviews, so much so that it has become a contemporary hit.
In a small town in the marshes of the Guadalquivir, forgotten and stopped in time, two teenage girls disappear during the holidays. Apparently, there is a serial killer on the loose. Two detectives with very different personalities will try their best to find them.
Marshland will keep you on edge the whole time with some surprising nuances!
One of the critics of the Miami Herald left the following review:
"The elegant widescreen compositions and use of light and shadows are strongly reminiscent of Seven and Zodiac, and the film serie, disconcerting mood brings to mind HBO's True Detective."
The movie is available on Tubi - Free Movies & TV, Filmzie or Prime Video.
Marshland received 60 awards and 43 nominations.
14. Sleep Tight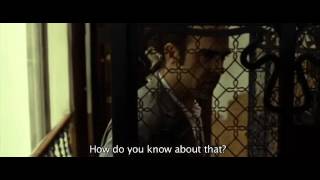 This Spanish thriller with a psychological touch is directed by Jaume Balagueró. It stars the incredible actor Luis Tosar and actress Marta Etura who also perform well. Sleep Tight has been considered one of the most anticipated films at its premiere at the 44th Sitges Film Festival.
The plot takes place in an apartment building where Cesar is the janitor. His goal is to make the tenants angry because he can't be happy. Things get complicated when he becomes obsessed with one of the ladies of the building…
Luis Tosar's outstanding performance and ingenious plot twists will keep you on edge throughout the movie!
Let's read one of the London Evening Standard's reviews of this thriller:
"The film is tightly controlled and contains a terrific performance from Luis Tosar as César. It's eminently watchable, more than a little chilling and a league and a half better than most of its kind."
The movie is available on Netflix.
Sleep Tight received 9 awards and 22 nominations.
15. Everybody Knows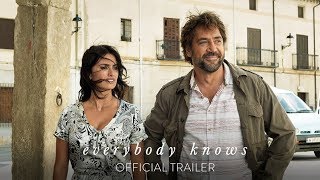 It's a film where mystery and crime also give way to drama. Written and directed by filmmaker Asghar Farhadi and starring Javier Bardem, Penélope Cruz, and Ricardo Darín. The film was selected to open the 2018 Cannes Film Festival. It will be released in Spain in 2018 and the United States in 2019.
The plot is about Laura's trip with her family from Buenos Aires to Spain to attend a wedding. But everything that started out beautifully changes completely when Laura's daughter disappears during the celebration. What exactly has happened? I leave you with intrigue! You won't find out until you see it!
It's a very entertaining thriller that simultaneously has a certain depth.
If you take a look at the reviews on IMDb they are all very positive. Here is what one of the users says about the movie:
"This is a great movie in all respects. Everything is just about right. The plot is intelligent, the script doesn't require you to skip through hoops, all the characters are believable and show their depth as the movie progresses, and ho boy, what a cast! Even the extras are good and the supporting cast is amazing, but Penélope Cruz and Xavier Bardem show in this movie that they are two of the greatest living actors."
The movie is available on Netflix.
Everybody Knows received 5 awards and 33 nominations.
Have I surprised you with any of these movies?
If you missed any of them, you already have a plan for this weekend!
A small clarification, depending on where you are reading from, the movies may be available on other platforms. So just make sure they are available in your country.
We hope you enjoy them and don't get scared too much!
Let us know what you think of them, and we'll be happy to hear from you!