16 Magical Spanish Christmas Songs to Jingle your Day
September 21, 2022
Updated:

February 20, 2023
Published: September 21, 2022
Prepare your vocals because it's officially the season! My inner child gets so happy whenever I listen to these Spanish Christmas Songs. It is a mix of a nostalgic, lovely, and warm feeling that makes me feel at home.
I'm sure you'll feel this way after you listen to the playlist I've made for you for this holiday. These are the songs you need to know if you are celebrating Christmas in Spain.
We say Music brings people together; some of these songs originated CENTURIES ago! I'll show you what kids sing at Xmas, modern themes, and famous Christmas carols.
They are very catchy, so don't be surprised if you have them stuck in your head for days! These songs have a hook that is extremely hard to ignore so let's begin!
And if you dare listen to real Spaniards singing, watch this video we recorded!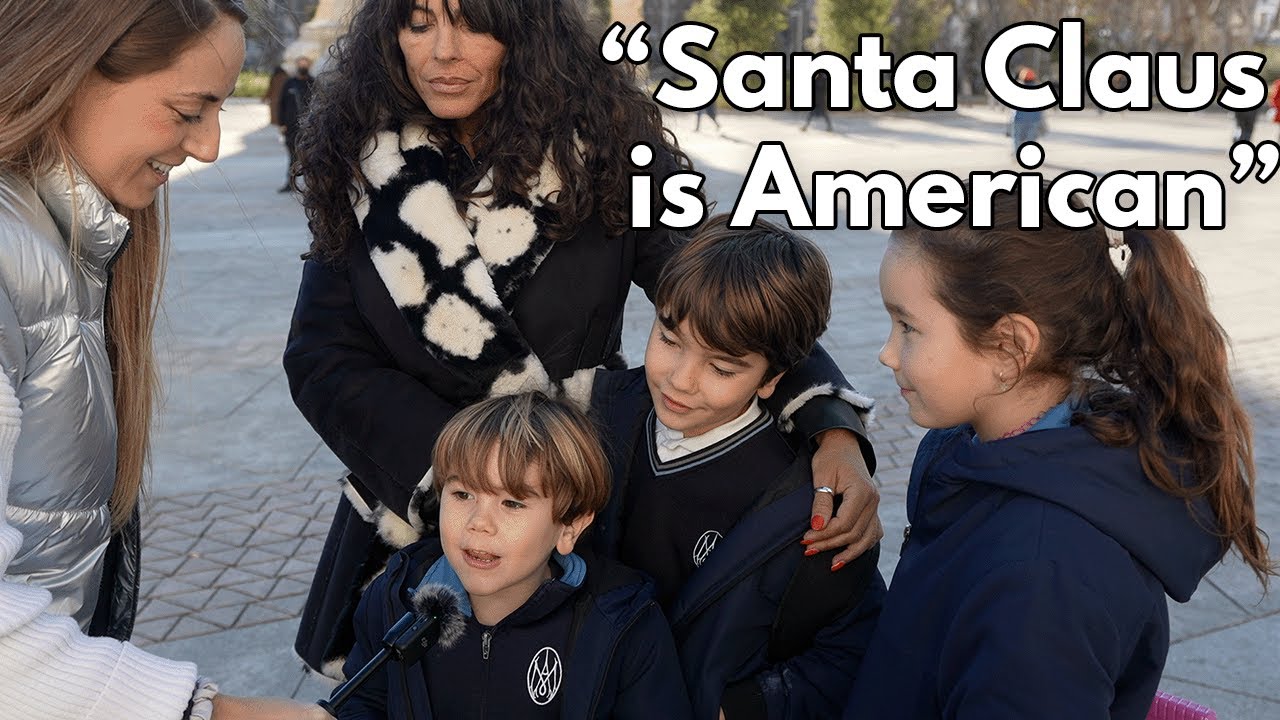 ---
1. Feliz Navidad - José Feliciano
Probably the most iconic Christmas song ever. It was written in 1970 by the Artist José Feliciano in his album Feliz Navidad (merry Christmas in Spanish). 
It has an award in the Grammy Hall of Fame, and its genres are R & B/Soul, Pop, Spanish Rock, Holiday, and Country. It has a simple structure, a melody in Spanish and an English verse. It has become a viral Christmas song among Hispanic countries that celebrate this holiday. 
2. Noche de Paz - Raphael
Those verses are sung every Christmas season and were created in Germany almost 200 years ago in a small town in Salzburg, Austria. Joseph Mohr, who wrote the lyrics, was a priest in the village of Oberndorf and asked Franz Gruber, a local school teacher, to compose the music.
After this, It was declared an Intangible Cultural Heritage of Humanity in 2011. The song has been recorded by many singers, and in various musical genres and Spain is not an exception. 
Raphael Martos Sánchez, better known as Raphael, is a Spanish Singer and Spanish Actor, recognized as the king of romantic ballads. He is one of that genre's leaders in Spain and in Spanish-speaking countries.
3. Navidad, Navidad - Raphael
Okay, I was wrong…
This is the most famous Christmas Song ever! "Jingle Bells" in Spanish is Navidad, navidad. It is one of the world's best-known songs for Xmas and was written between 1850 and 1857 by James Pierpont, under the title "The One Horse Open Sleigh" of course, many other countries in the world have adapted it to our culture and language.  
This one is by the famous Spanish Singer Raphael. (You'll see him again later, he did a very good Christmas album) 
4. Navidad sin ti - Los Bukis
According to Billboard, "Navidad Sin Ti" is a gift that keeps playing during holidays and festivities on Spanish Radio. It was written by Marco Antonio Solís and originally streamed in the mid-80s by "Los Bukis" It is a very melancholic Christmas song.
5. 24 de Diciembre - Juan Gabriel
Juan Gabriel, a famous Spanish singer, in his Album called "25 Aniversario" in 1998, recorded this Christmas song which was initially written by Alberto Aguilera Valadez.
6. El Niño del Tambor - Raphael
We can't talk about Spanish Christmas Songs without mentioning Raphael… I know you've already listened to some of the classics he has interpreted. Yet, it remains a tradition for Spanish people to have him on their repertoire for Xmas!
7. Triste Navidad - Rigo Tovar
Sad on Christmas? Rigo Tovar is too! 
This song was initially written by Rafael Hernández Marín, also known as "El Jibarito," and later interpreted by Rigo in 1976. This theme was widely listened to by fans at Christmas time since he sang it with his heart, and we can hear it with our hearts. His melody manages to convey endless emotions to all who listen to it.
8. Blanca Navidad - Natalia Jimenez
The famous song called White Christmas by Bing Crosby in 1942 is interpreted by many singers such as Michael Bubblé and Luis Miguel. 
But now I'm showing you our talented Spanish Singer: Natalia Jimenez, who made her own Mariachi version. She was born in Madrid in 1981 and began her musical career in the early 2000s.
9. Santa Claus Llegó a la Ciudad - Luis Miguel
"Santa Claus is Comin' to Town." I bet you can't read it without singing.
This famous Christmas song was written by J. Fred Coots and Haven Gillespie and its first recorded version was by banjoist Harry Reser in 1934.
Since then, it has been recorded by over 200 artists, including Bing Crosby and Mariah Carey but "Santa Claus Llegó a la Ciudad" is probably my favorite version of all of them. I really love Luis Miguel as an artist. He has an incredible Spanish Christmas Playlist I suggest you look up to in case you are looking for some modern songs.
10. El Burrito Sabanero - Marco Pastor Estrelles
If you were born in Latin America, you definitely know this song's letter. I'm sure it evokes childhood memories, and you still listen to it with your family on Christmas days.  
"Mi Burrito Sabanero" or "El Burrito de Belén" (it is okay to say it both ways) has been performed by lots of artists around the world.
Although it is a deeply rooted song in Spain, it was composed by a Venezuelan, specifically the musician Hugo Blanco in 1972. The key is that "sabanero" refers to everything related to the Gran Sabana, a natural and cultural region in southeast Venezuela. 
It is a universal song to hear on Christmas in Hispanic Countries. 
11. Campana Sobre Campana 
'Bells of Bethlehem' is a traditional Spanish chorale that is widely performed in all regions of the country during Christmas. It stands out for its joy and tries to highlight "Bethlehem," baby Jesus's birthplace, the reason why Catholic people celebrate Christmas.
12. Los Pastores a Belén 
According to different sources, This song has been performed since the beginning of the 20th century. Its exact origin is unknown, as well as who wrote it. 
However, some people say the song has an Andalusian origin. (In Spain) 'Bells of Bethlehem' is a traditional Spanish chorale that is widely performed in all regions of the country during Christmas. 
It stands out for its joy and tries to highlight "Bethlehem," baby Jesus's birthplace, the reason why Catholic people celebrate Christmas.
13. Mamacita Donde Está Santa Claus - Chabelo
This song is so special to me! It makes my inner child so happy. To understand the origins of this song, we have to go back to 1959. Augie Rios launched a Christmas carol called "Where's Santa Claus?" George Scheck, Rod Parker, and Al Greiner wrote this song a year before and made the little boy Augie famous. He was born in New York and had Puerto Rican parents. 
However, Augie's career did not take off as expected. His songs are rarely heard in the United States, despite his two Christmas songs being tremendous hits. 
But fortunately, his first song is still playing to the version that Chabelo did in the 70s. Here is his version of "Mamacita, where is Santa Claus?" Which people absolutely loved!
14. Adeste Fideles - Mijares
"Adeste Fideles" is a phrase in Latin that means "Come Faithful," "Let's go, Christians or "Come let us adore." 
It is a Latin hymn used during Christmas Blessings in Spain, France, Portugal, Germany, and England since the late 18th century. 
Invites the faithful to come to Bethlehem to adore baby Jesus, the newborn. The text has been attributed to Bonaventure, but it is not found among his works. 
I included this as an important Spanish Christmas Song since it is rooted in our Spanish Christmas Traditions. 
15. Para Pedir Posada - Alabanza Musical
Almost every little kid sings this Christmas Carol in their Catholic school. 
Christmas carols became an increasingly part of religious festivities. Throughout the 17th and 18th centuries, they became more popular, including choirs, soloists, and stage performances, with some becoming small theatrical pieces. 
At the end of the 18th century, the Old Christmas carols gradually merged with other genres and adapted to different cultures and languages. 
16. Los Peces en el Rio
This beloved refrain causes easy remembrance in every Christmas lover. The hook is simply hard to ignore. 
"Los Peces en el Río" is one of the few songs initially created in Spanish since other Christmas carols are adaptations of other languages. For this reason, 'The fish in the river is well known in Hispanic Countries.
Its exact origin is unknown. But many studies have been done on this song, and we are sure it has Arab influences due to its tone and structure. It began to popularize in the second half of the 20th century. Unlike other Christmas carols such as 'Silent Night' or 'Bells of Bethlehem,' this one talks about the Virgin Mary and how she cares for her newborn son. 
---
Spanish People love celebrating Christmas! It is a beautiful time to spend with family and loved ones. We have a lot of traditions and cultural celebrations by region that are worth discovering. I hope this list has prepared you to come and celebrate your Christmas in Spain.