9 Spanish Traditions for a Holly Jolly Christmas in Spain
September 21, 2022
Updated:

February 20, 2023
Published: September 21, 2022
Whether you've been naughty or nice, you're guaranteed a bit of some Christmas magic here!
In this post, I promise to tell you everything I know about Christmas Traditions in Spain. Important dates, how we celebrate things here, what we eat, our beliefs, culture, and manners (that are very different depending on the region you're from, by the way)
But if you want to listen to real spaniards answering the question "How do you Celebrate Christmas?", we also recorded a video asking real spaniards about their traditions:
Some parts of Spain even celebrate Christmas with a wooden trunk that is supposed to defecate gifts to kids… I know it sounds weird, but I can explain it.
So bare with me because we are about to begin the journey to a merry and bright Christmas!
1. Spanish Christmas Tree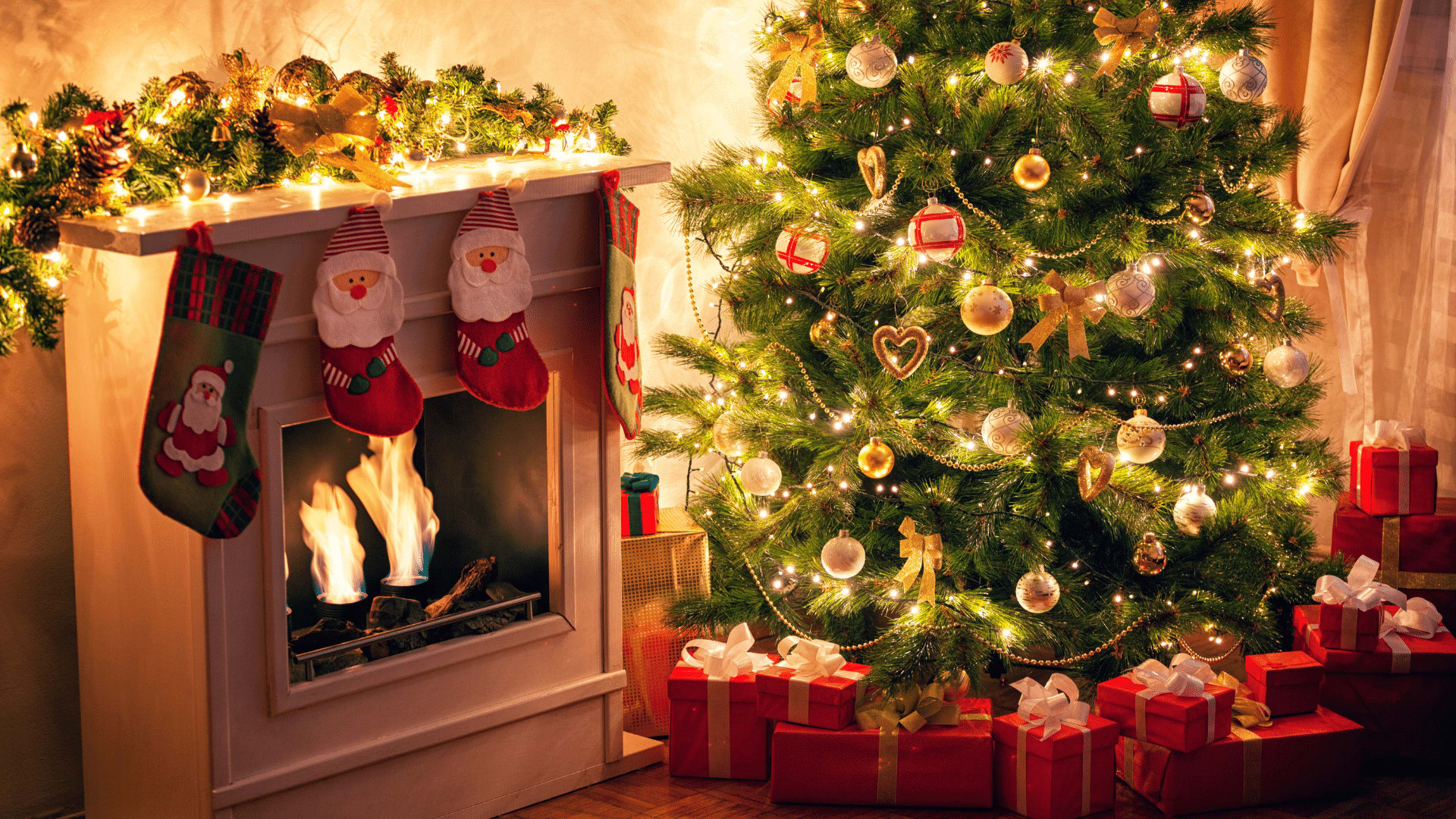 The Spanish Christmas Tree is one of the most iconic Christmas symbols and is present in almost every house. Taking out the Christmas tree and decorating it with the whole family creates the Christmas atmosphere in most Spanish families. As we all know, this holiday has lots of decorative elements with special meaning. 
The Christmas tree is considered an adaptation of what is known as "The tree of the Universe." Still, during the evangelical process of the eighth century in Germany, Saint Boniface cut down the tree of the universe. As a replacement, he placed a pine tree with evergreen leaves, symbolizing the love for God. 
In addition, he decorated it with apples and candles, representing the original sin and the light of Christ. As time has passed until today, apples have been transformed into balls and candles into lights, giving shape to the current Christmas tree we all know!
Almost forgot to tell you that some others say that the true origin comes from the Tree of Paradise (The one from which Adam and Eve ate the fruit, falling into original sin). 
Decorating a house with a Christmas tree and ornaments brings color and excitement to parents and children. 
Meaning of the Christmas tree
The Christmas tree is currently one of the most symbolic decorative elements to celebrate Christmas. Traditionally, Spanish people decorate it with colored balls, a star, foam, lights, bows, and garlands. This tree can be natural (pine or fir) or artificial (made of plastic or made from synthetic materials), both trying to emulate a real natural tree.
The tree is green and pointed (sometimes white if you're feeling the 'white Christmas' vibe), symbolizing the life and love of God. 
The lights used to adorn and refer to the mystery of Christmas Eve: the moment of Jesus Christ's birth who brings new hope to the world. 
When do we put up the Christmas Tree?
The tradition of putting up the Christmas tree takes place on December 8. The day of the Immaculate Conception. But this doesn't mean we can't decorate our tree earlier. 
I don't know about you, but to me, Christmas begins right after Halloween! (well… actually, after Thanksgiving) 
December 8 is the date on which the Christmas period *officially* begins. The date was established by Pope Pius IX in 195 in remembrance of the Virgin Mary's first conception. 
And on the night of December 24 (on Christmas Eve), it is time to place the star of Jesus on top of the Christmas tree. I suggest you leave that task to the little kids in the house. They'll thank you later!
 Once the baptism (January 6) and the visit of the Three Wise Men from the East are over, January 7 is the day the Christmas tree can be removed from the house. (if you find time to do it, of course)
2. Colorful Christmas Lights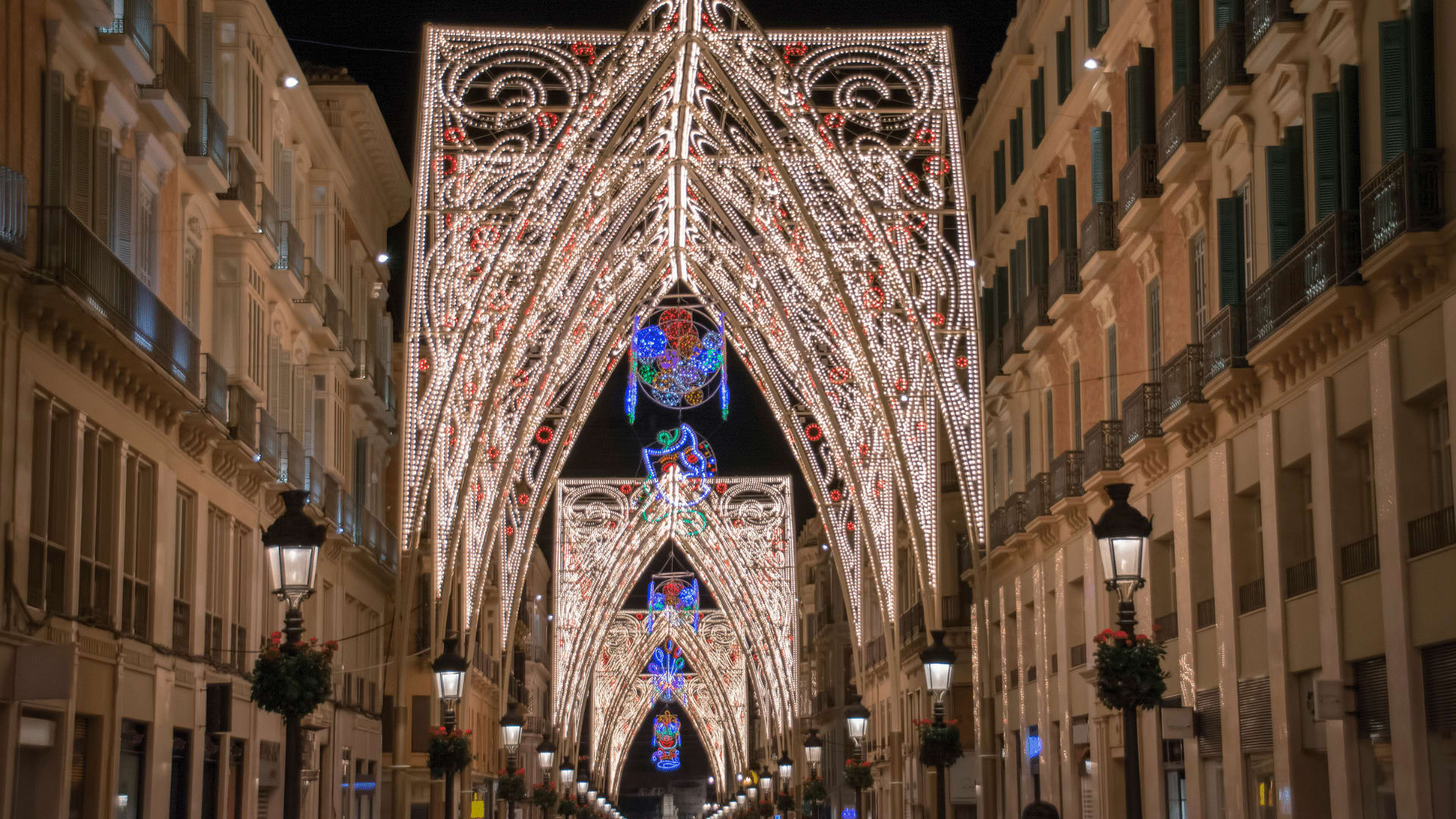 My heart melts every time I walk through the city of Madrid, and I feel surrounded by a warm Christmas atmosphere. The streets are full of hats, gloves, boots, and winter coats, and they're all enlightened by the beautiful Christmas lights covering every corner of the streets.
To Christians, Christmas lights symbolize many things. They represent the starry night on which Jesus was born, also the symbol for Jesus bringing light in the darkest times. Others describe this light as a mark of hope and kindness in the world. They remind Christians to be good to others by representing the enlightened path that leads to Jesus. 
As I said before, Madrid is known for being one of the cities with more Christmas lights. Plaza Mayor, which is centuries old, has thousands of Xmas lights made by different artists and designers adorning the city!
I suggest you take a nice walk starting from Puerta de Alcalá, following to Gran Vía, then to Callao, Puerta del Sol, and finish it on Plaza de España. You'll be surprised by all the gloriously illuminated trees and Christmas scenes. A friend of mine, Jasmin, came to visit me for the Holidays from Italy, and she said to me:
I still remember when you took me on that walk! The streets felt so magical, making my Christmas experience ten times better!
Also, the tradition of Christmas Markets that is followed in many European Countries does not exclude Spain! All of them show the beauty of this holiday. 
3. Spanish Christmas Food and Sweets Feast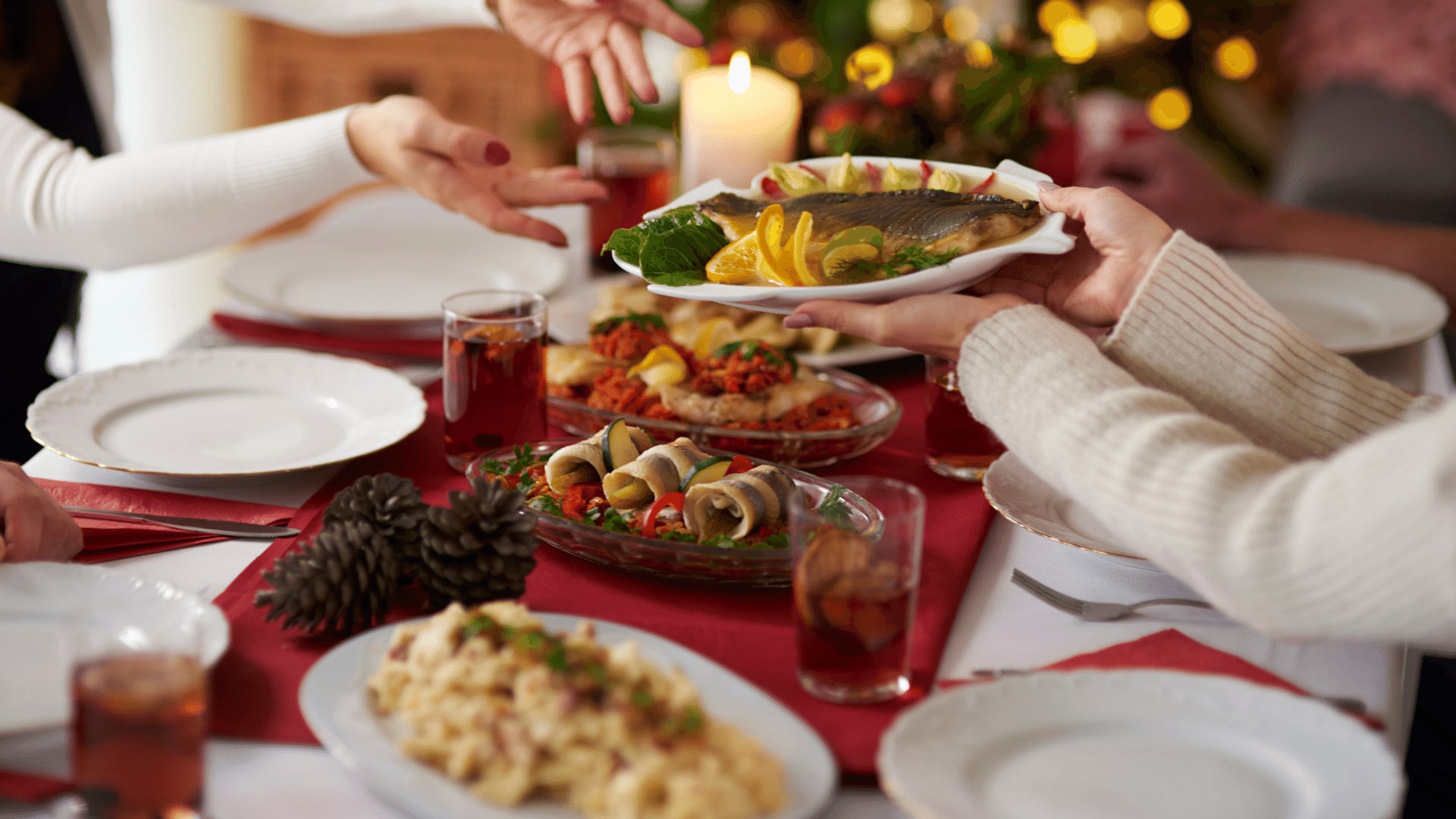 My favorite part about holidays is enjoying tasty and warm meals prepared by my family. In Spain, people spend Christmas eve (the night of December 24) at home with their loved ones (or out in a restaurant), but it is very common for Spaniards to prepare a feast with traditional food. 
As the celebration goes in, everyone spends a great time at the table, sharing gifts and chatting. This creates a magical environment that makes you feel welcomed and grateful for everything we have. 
Families usually put some background Spanish Christmas Songs to create ambiance in the room, and others like to binge-watch some Spanish Christmas Movies until they go to sleep and wait for Santa Clause to come the following day. Little kids still believe in the Santa Clause, and the tradition remains alive for everyone (until they're grown up enough or their parents decide otherwise)
In Spain, it is common to begin the Christmas dinner with starters called "tapas" Iberian ham, cheeses, seafood, charcuterie, and everything else you can imagine. 
Then the first course arrives. It is very common for it to be a soup or broth. The Garlic soup, the Andalusian stew, the Catalan escudella, and the trout soup (typical in Castilla y León) are among the most popular in Spain. 
Then we have the main dishes, where you'll usually have to choose between fish and meat. Some examples of main courses are: roasted meat (especially lamb, suckling pig, or lamb and, if possible, prepared in the heat of a wood oven) and fish such as sea bream or baked sea bass are the most common.
The table is filled with all kinds of Christmas sweets when the meal is almost finished, creating the "Sobremesa." Take the opportunity to taste nougat, shortbread, marzipan, mantecados, and our famous Spanish Christmas Cookies!
Here you have a list of 20 Spanish Christmas Food we eat on Holiday: 
Almond soup
Fish or seafood soup
Iberian ham from Guijuelo
Marinaded partridge
Roast Suckling Pig 
Baked fish
Suckling lamb
Sea ​​bream
Turkey
Rabbit meat
Elvers
Escudella 
Nadal cannelloni
Grilled langoustines
Cooked Gallego
Nadal's putxero
Black pork suckling pig
Stuffed capon or turkey
Stuffed squid
Lamb and chicken stew
4. "El Gordo" - Spanish Christmas Lottery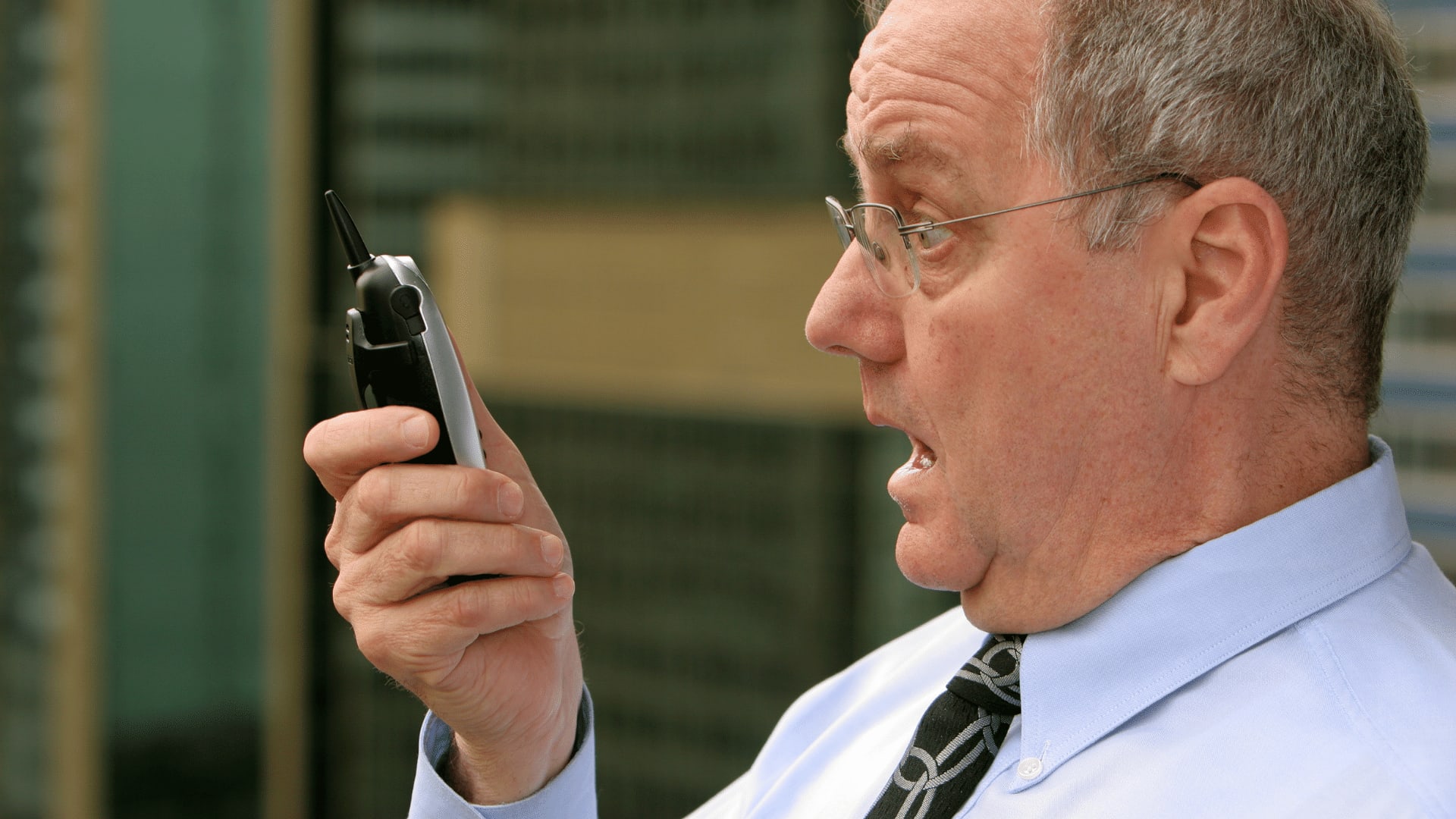 The Spanish Christmas Lottery is the weekly national lottery run by the Spanish government, and it takes place every December 22. 
It is the biggest and most popular draw of the year for some people. And if we measure it by the total prize payout, it is considered the giant lottery draw worldwide. 
The grand prize called "El Gordo" is 720 Million Euros! But there are also some other prizes (which are also very good). That reminded me of a good old Spanish Christmas Movie that tells the story of a low-income family who thought they had won the big prize but didn't (and realized it very late!) 
Imagine winning the lottery but realizing that you didn't right after you quit your job… sounds awful, right? I reveal everything about the film in the post linked above! To me, watching movies really gets me in the holiday mood.
5. Midnight Mass or "Misa del Gallo"
The famous "Misa del Gallo" is a religious Christmas tradition event on December 24 at midnight. It indicates the beginning of Christmas day. 
Pope Sixtus III established the custom of celebrating a night vigil mass at midnight in the "ad Galli cantus" (to the rooster's crowing). According to ancient Roman traditions, this refers to the moment a new day begins.
However, not all sources agree with this origin, but that's a story for later. Midnight Mass is celebrated across the country by religous people; sometimes, they don't do it at midnight.
6. Eating the 12 Grapes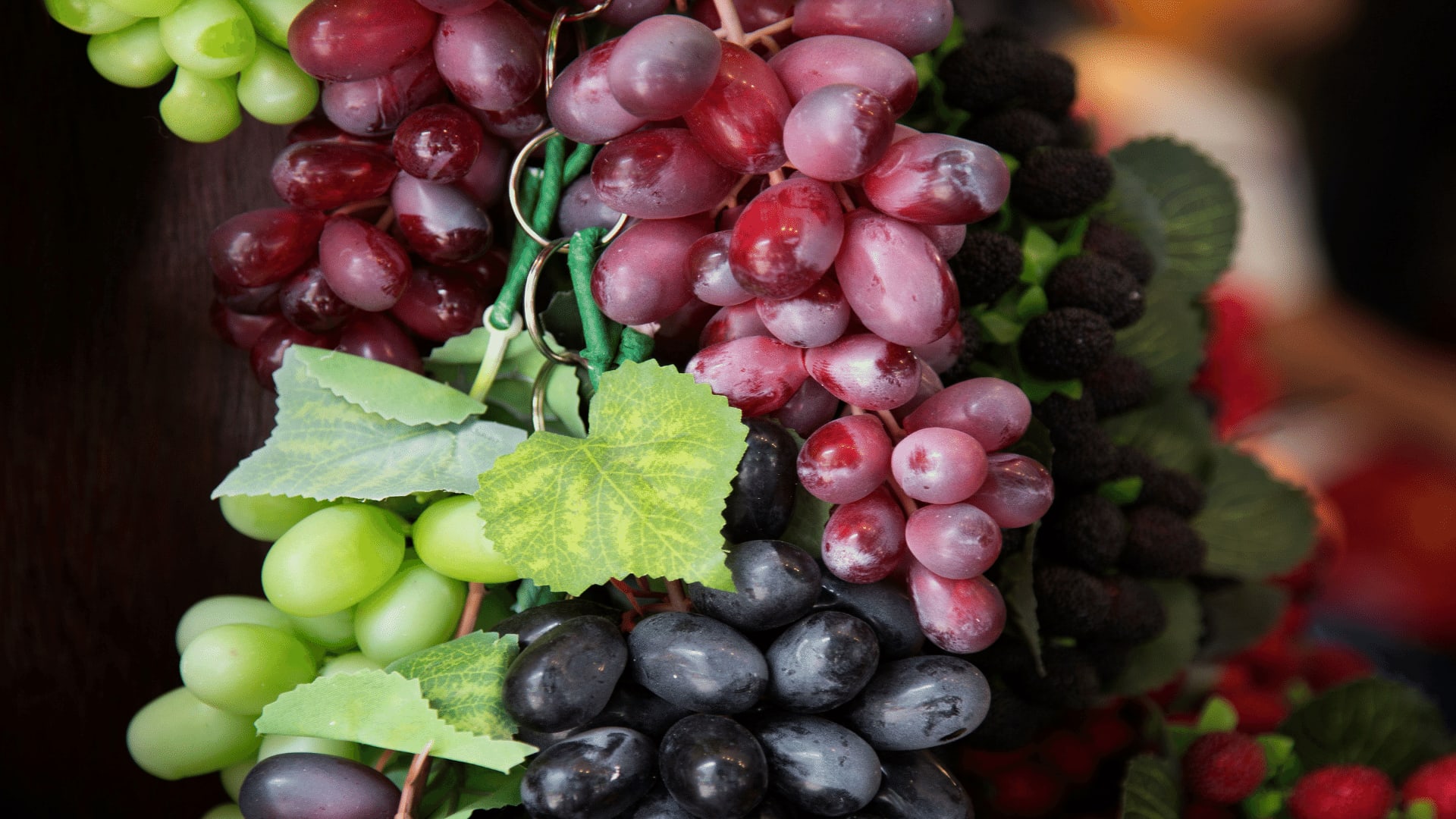 Have you ever heard the word "grapes," "Spanish," and "twelve" in the same sentence and got confused?
Eating twelve grapes at midnight for New Year's Eve is a famous Spanish tradition that brings good luck to the new year! 
But why do we celebrate like that? Spaniards nowadays do it for fun. But it has an interesting story behind it. The legend says that wine farmers from Alicante encouraged this tradition to sell more grapes after an abundant harvest in the 19th century. 
But how? When the clock strikes midnight, you need to eat 1 grape per bell stroke. I mean, there's a lot to explain here… Spanish people have some excellent local tips for doing it: 12 "Lucky" Grapes: A Curious Spanish Tradition on New Year's. I'll explain this post so you don't choke by doing it at home!
7. Caga Tió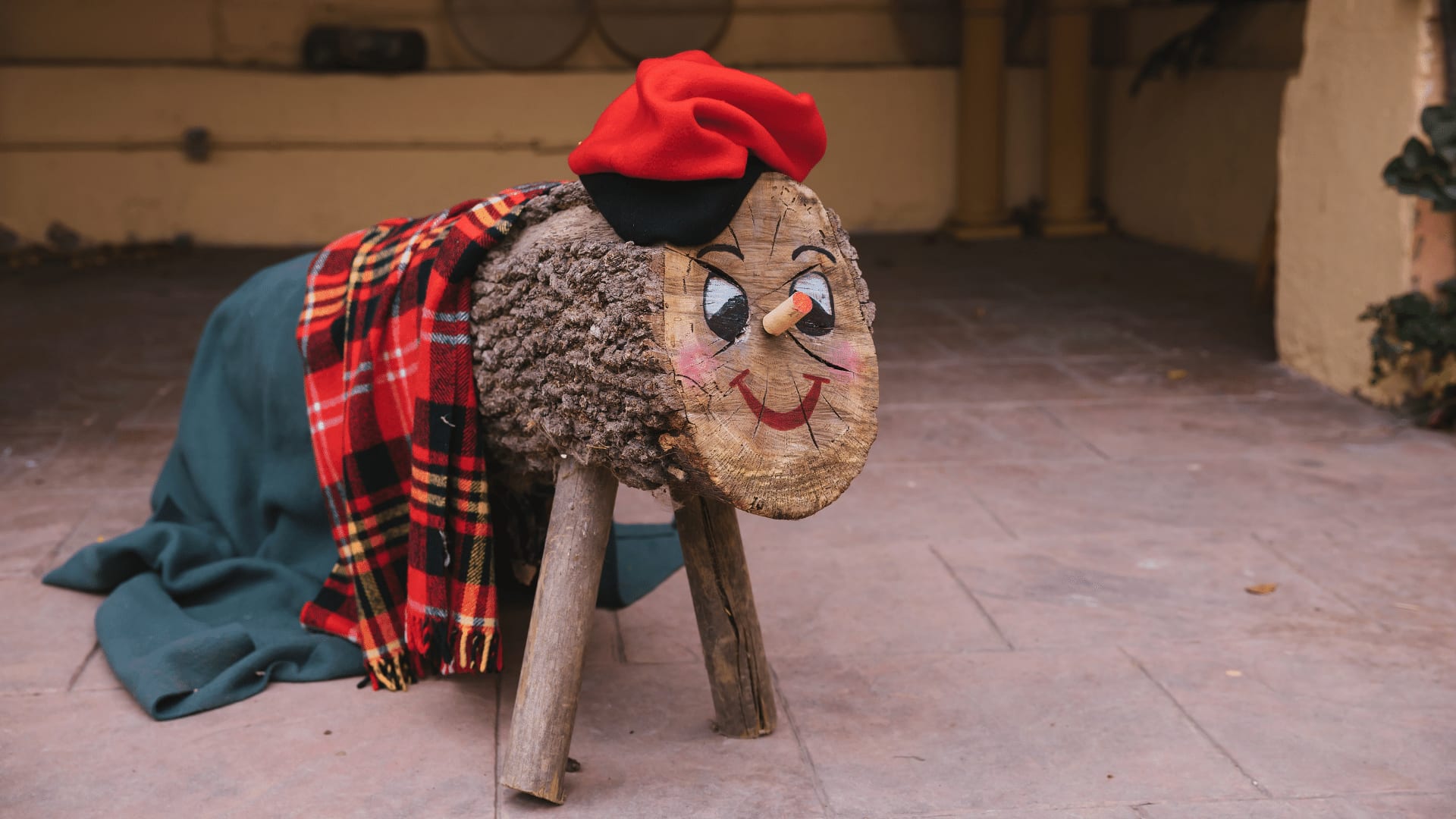 The Caga Tió is a Catalan Christmas Tradition. "El Tió" is a large wooden trunk with two or four wooden legs, a painted smiling face, and a traditional Catalan barretina.
On Christmas Eve, Tió is supposed to "shit" gifts for the children. For this reason, from December 8, when the Immaculate Conception is celebrated throughout Spain, families begin to feed Tió every night and ensure it is warm under a thick blanket. This tradition is also shared with Aragon and Andorra. Also, in some places in the Valencian Community and Mallorca.
It's a hilarious tradition for children. The aim is to make Tió defecate, and they hit the trunk while singing Christmas songs encouraging him to "release" himself. The tradition says that the children must leave the room and pray that the Caga Tió brings them many gifts.
At this moment, their parents or relatives take the opportunity to hide gifts under the blanket to simulate that the Caga Tió defecates them afterward. But usually, the Tió defecates on Christmas Eve or on December 25, before or after the family meal.
8. The Basque Father Christmas
Spain is very diverse, and in some parts, they celebrate Christmas differently or just happen to hold various traditions by region; one region is The Basque Country. Where they have "Olentzero" as their Santa Claus!
He is a good old man who comes down from the mountain every December 24 to spread gifts to children who have behaved well during the year. (Sounds familiar?)
Olentzero literally means "time for good things," and his figure has been associated with the winter solstice celebrations since before Christianity.
But he didn't start out as Santa Claus… During the 18th century, his figure was used to warn children that he would come down the chimney with his sickle and cut their throats if they were not asleep. Many locals still remember this story (mainly in the more rural areas of the north), where traditions endure more unchanged over time. Later on, he became the announcer of the birth of Jesus Christ.
Until today, little kids still write letters to him, just as they would to the Three Wise Men or Santa Claus. Of course, they must behave during the year if they want him to bring them everything they want.
There are images, figures, and songs dedicated to his Olentzero! What does he look like? His current figure is a strong man with a gray beard and a good-natured appearance. In addition, he has a wife, Mari Domingi, who has also become a protagonist in Basque Christmas.
9. The Tree Kings "The Three Wise Men"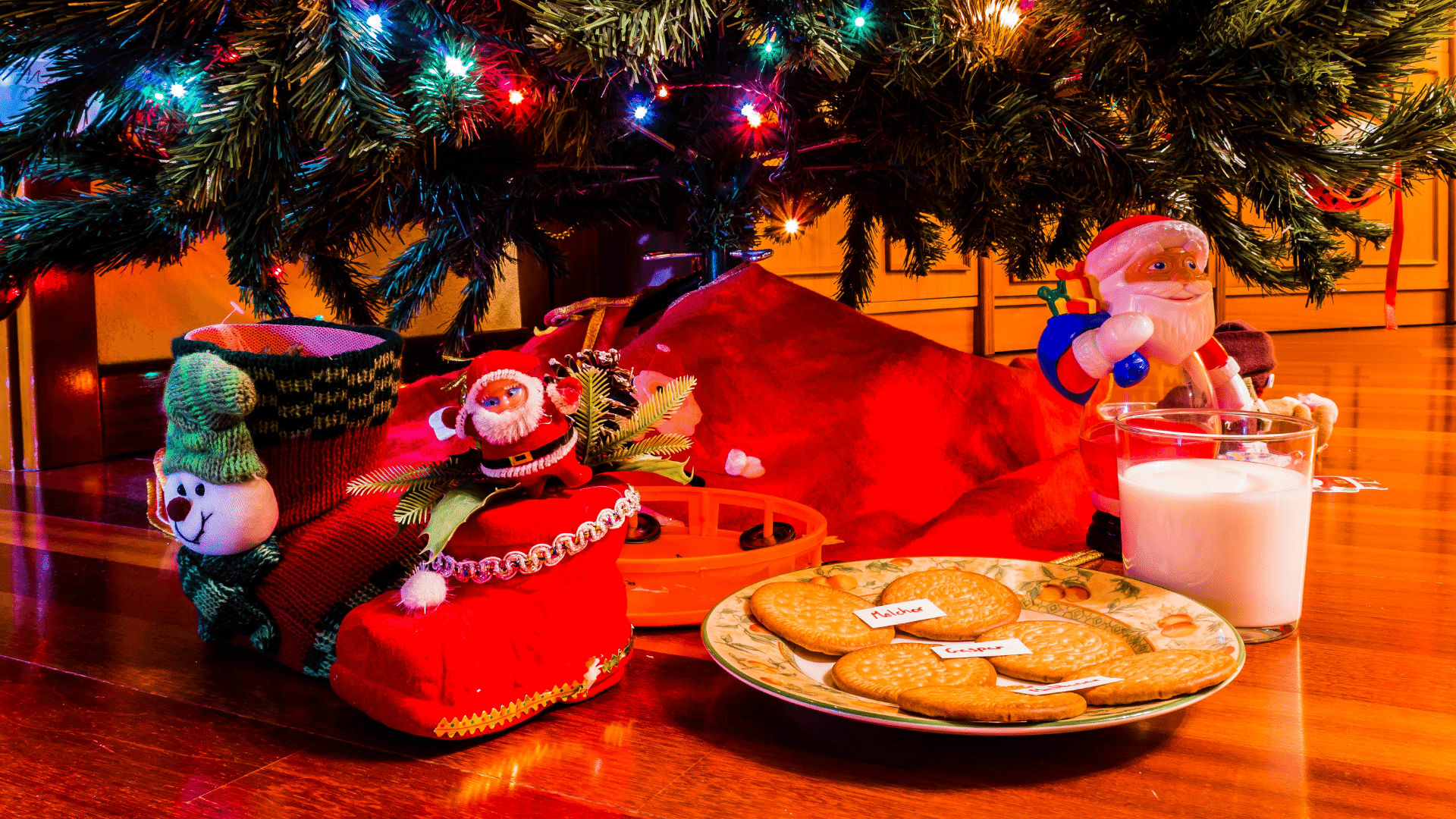 Tradition tells that the Three Wise Men were in charge of going to the Bethlehem portal following a star that indicated the way to see Baby Jesus, who had just been born. 
After they arrived, they had to offer him 3 gifts: gold, frankincense, and myrrh. For this reason, every year, when Christmas approaches, all the children begin to write their letters to one of the kings (or to all three like I always did): Melchor, Gaspar, and Baltasar. 
When I was younger, I remember my parents didn't always have time to get all the gifts I put on the list. So they always wrote Santa letters telling me that maybe the three wise men would bring me the gifts he didn't give me. Time flew by quickly! Let me tell you what the legend says:
The Three Wise Men travel by camel yearly from the East to visit all children! And, When they arrive in Spain, after New Year's Eve, they go through each of the towns to listen to their requests and receive their letters. 
On the night of January 5, after seeing the Three Kings Parade in the city (a Spanish tradition), the children run home to clean their shoes and place them in a good place in the hall. Only in this way will the Kings know to whom to leave each gift.
As they come from far away, all families have the custom of leaving them a little glass of water, nougat, to recover their and their camels' strength.
The morning of January 6 is when The Three Kings Day arrives. Every child wakes up nervously to run to where they left their shoes and discover what gift Their Majesties the Kings gave them. 
In addition, everyone discovers with joy that there is no more water and that the nougat has been eaten, a sign that the kings have recovered their strength to return home.
In this way, on Three Kings' Day, there is a lot of illusion and magic surrounding every house. And then it's time to take out the Christmas Tree until the next time!