Spanish in Spain vs in Latin America: 5 Differences to English-speakers
December 7, 2022
Updated:

February 14, 2023
Published: December 7, 2022
What Spanish should I learn? Should I go to a Latin American country or to Spain?
I think that the most important answer to this question is where what culture and cities interest you the most. Because the truth is, no matter where you learn Spanish, yuo will always, and I mean always, find differences that make you re-learn what you already know.
In this article, I will share the main differences between the Spanish in Latin America and the Spanish in Spain, some important facts, and an amazing chart filled with phrases and words to improve your experience.
So, to all English speakers out there! Keep an open mind because Spanish is different everywhere, and you will get all the basics to improve your skills here.
5 Key Differences between Latinamerican Spanish and Spanish from Spain
1. Spanish vs. Castilian
This is a pretty simple difference. It has nothing to do with the way and the words each nationality uses to speak but the way each calls the language. What do I mean by this? Pay close attention!
People from Latin America call Spanish "Español" (Spanish), while people from Spain call it "Castellano" (Castilian). The reason for this is pretty simple. When Latin was left behind, many vulgar or romance languages evolved; Castilian was developed in the Kingdom of Castile when Spain was still known as Al-Andalus. Like Castilian, other kingdoms developed their dialect from Latin. Catalan, Galician, Portuguese, and Valencian are the main branches of vulgar Latin, each named after their region of origin. 
On the other hand, natives from Latin America were taught the language of the conquerors from the Empire of Spain, therefore calling it Spanish. 
Learn more about similar languages to Spanish:
Is catalan a language or a dialect? The Beloved Soul of Catalonia
2. Anglicization
I know… I know it is a bit hard to pronoun, but a pretty easy concept to grasp. As it suggests, anglicization influences English speaking on culture and linguistics. When it comes to the latter, it is modifying words, names, and phrases to make them easier to spell, pronounce or understand. 
Today, anglicization is common in younger generations of Latin Americans who prefer using English terms to express themselves. This practice of borrowing words from English doesn't happen in Castilian. 
3. Pronunciation and accent
If you have never visited a Latin American country or Spain, I recommend looking at this trailer before the explanation. He is Spanish, and she is Peruvian; pay close attention to how they pronounce the words.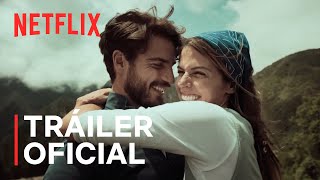 When it comes to accents, they will change everywhere. Maybe for English speakers just starting in Spanish, the accents won't be too noticeable, but once you spend time with Spanish speakers, you will realize how different they are. For instance, the most recognizable accents in Spain are the Andalusian and Galician. Likewise, each country of Latin America has regions with their own accents. For example, some English speakers argue that Ecuadorians from Quito (the capital) sound like Mexicans, while Ecuadorians from the coast (Guayaquil) share a similar accent with Peru. 
Moving to pronunciation, the main differences happen in the letters below: 
| Pronunciation of Z and C | English Sound | Example |
| --- | --- | --- |
| Castilian | TH | "Grathias" |
| Latam Spanish | S | "Grasias" |
---
| Pronunciation of LL and Y | English Sound | Example |
| --- | --- | --- |
| Castilian | Y | "Playa" |
| Latam Spanish | Y | "Playa" |
| Argentina/Uruguay | SH | "Plasha" |
---
Let's begin with the first table. So, the main difference between Latin American and Spanish pronunciation is the use of "Z" and "C" before "i" and "e." The English sound of the way Castilian pronounces the "Z" and "C" is "TH"; for example, the word "gracias" (thank you) is pronounced "grathias." On the other hand, Latin American Spanish pronounces those letters with the English sound of the "s"; for example, "gracias" is pronounced, "grasias." 
A similar situation happens with the "LL" and "Y," but Argentina and Uruguay are the only countries that differ. So, Spain and the rest of Latin America pronounce the previous letters with the English sound of "Y," but Argentinians and Uruguayans pronounce them with the English sound of "SH." For example, instead of saying "playa" (beach), people from those two countries say "plasha." 
4. Grammar
One of the major differences between Latin American Spanish and Castilian is the use of "vosotros" and "ustedes." Both pronouns are the second person plural and are used for "you all." In Spain, people use "vosotros," while in Latin America, people use "ustedes" to indicate a big group of people. In addition, the second person singular "usted" is always used in Latin America for respect, while in Spain, older people hate to be addressed with it.
When it comes to the past tense, the way of expressing it is also different. Spanish people use the present perfect for expressing a past action on the same day, while Latin Americans apply the preterite to describe a pact action of the day before and the same day.
5. Vocabulary
The difference in vocabulary is a never-ending amusement, and the only way to learn all of them is by connecting with Spanish speakers from different countries. For instance, "popcorn" is called by a different name in many countries. There is a special table below with words and phrases you should keep in mind, including popcorn, so you don't get it wrong the next time you go to the movies!
Too hard? Well, there are some specific reasons that make it so:
Why is Spanish hard? 9 Reasons why this language is so difficult!
Where is Latin American Spanish spoken?
Spanish is the second-most spoken language worldwide, with 471 million native speakers after Chinese. After Christopher Columbus sailed to America, it made eighteen countries, and Puerto Rico had Spanish as their official language. So, the countries with Latin American Spanish are Argentina, Bolivia, Chile, Colombia, Costa Rica, Cuba, Dominican Republic, Ecuador, El Salvador, Guatemala, Honduras, Mexico, Nicaragua, Panama, Paraguay, Peru, Uruguay, Venezuela, and Puerto Rico. 
Are those the only countries around the world that Speak Spanish? Of course not! Besides Spain, Spanish is the first language of Equatorial Guinea in Africa. It is widely spoken in the Philippines and in the United States. 
You might be thinking, "then ALL the countries in Latin America speak Spanish." Not exactly; let's not forget Brasil, which official language is Portuguese, and the northeastern nations of Guayana, Suriname, and French Guiana speak English, Dutch, and French as their official languages.
Do all Latin Americans speak the same?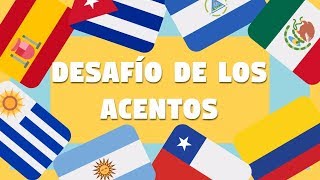 That is a big NO. Just like not all Spaniards speak the same, all English speakers must know that they will encounter different accents in Latin American Spanish. Some of them will be easier to understand than others, and some countries will share more similarities than others, but in the end, they are all unique. 
Even the same country has its variants and dialects, so not that easy to classify Spanish in Latin America. For example, in the mountains of South American countries, people are known for having an "Andean" or "serrano" accent; this happens in Colombia, Peru, Bolivia, Ecuador, and Argentina. There is also the unique Mexican Spanish, for which we have a special article; click below!
Spanish vs Mexican: Which was first? How Do I Know the Difference?
Spanish vs Latin American Words
---
That's it for today! Now you know all the differences between Spain's Spanish or Castilian and Latin American Spanish. You also have key phrases and words that will help you decipher the Spanish form anywhere in Latin America or Spain.
Remember to keep an open mind! Learning is never over, so enjoy the ride!