10 Best Neighborhoods in Madrid: Students, Expats & Tourists
February 22, 2023
Updated:

May 3, 2023
Published: February 22, 2023
Are you traveling to Madrid for the first time? Are you coming as a tourist, a student, or an expat? Whatever the reason for coming to the Spanish capital, you will need a place to stay, and we want you to choose the most suitable for your stay.
Madrid is known for its charming neighborhoods; there is no one but ten excellent areas that people identify with and make their home.
I have been a tourist, a student, and now an expat in Madrid, and with this article, I want to help you find the right area to stay in Madrid during your trip.
In this article, I will mention the ten main neighborhoods in Madrid, their iconic characteristics, and who is the most suitable. Now, these are just suggestions; in the end, you are the only one who can decide which area is the best for you.
And at the end of this article, you'll find a video to learn how expensive it is to live in Madrid.
---
❗Disclaimer: I will be sincere in this article; I will tell you each area's good and bad. Madrid is beautiful; there is no doubt about that. The city has something that enchants people, but we have to recognize the cons of each place too. 
👉🏻At the bottom of this article, you'll find the links to our blogs on hotels and long-term rentals in Madrid.
---
1. Salamanca
Metro 🚇 Recoletos (train),Príncipe de Vergara, Velázquez, Goya, Serrano, O'Donell, Nuñez de Balboa, Lista, and Las Ventas Bullring. 
Landmarks 📸 Christopher Columbus's monument and Las Ventas Bullring.
Things to do 🖼️ Lázaro Galdiano Museum, Sweet Space Museum, National Archeological Museum, and shopping at Serrano Street. 
Salamanca is a high-end neighborhood of Madrid, better for tourists who are not on a budget, couples, and families. 
Salamanca was built as an aristocratic neighborhood by an architect who, in the 19th century, wanted to expand Madrid with buildings similar to other European capitals. The main attraction in the Salamanca neighborhood is Serrano street, known for its luxury stores which start at one of the exits in the roundabout of Puerta de Alcalá.
If you stroll through Salamanca, you will find more Spaniards and families than tourists or expats. Maybe you would cross paths with some of the students at IE University, but the usual scene would be a family of madrileños with elegant apparel.
In Salamanca, you will find an extensive offer of high-end restaurants of Spanish an international food. Because of its high-end quality, rentals in this neighborhood are usually higher than in any other area in Madrid. For example, a two-bedroom and two-bathroom apartment can be as high as €2,000 monthly without any expenses included.
2. Malasaña
Metro 🚇 Plaza España, Noviciado, Tribunal, and Bilbao.
Landmarks 📸 Liria Palace and Plaza Dos de Mayo 
Things to do 🖼️ San Ildefonso Market, Fuencarral Street, Conde Duque Contemorary Culture Center.
I love Malasaña, but there are two sides to this neighborhood in Madrid. Malasaña is perfect for tourists with a low to moderate budget to immerse themselves in the bohemian culture of Madrid. It is pretty safe but be aware of pickpockets!
Just as a trivia fact, Malasaña owes its name to Manuela Malasaña, considered the neighborhood heroin. The legend says that she died helping her father or defending her honor against the french troops on May 2nd. 
Then, during Franco's transition, a counter-culture movement emerged with groups who did not follow the same ideals as Franco's regimen. That's why Malasaña remains the hipster neighborhood of Madrid. 
The beauty of Malasaña lies in its narrow streets and old buildings; it has plenty of bars, pubs, specialty coffee shops, and vintage stores. Some streets are filled at night with lively people who are out to enjoy the Spanish party. 
If you are looking for a long-term rental, Malasaña has affordable apartments, and you can check out the best housing platforms in the article below!
Even though Malasaña is a super charming and unique neighborhood, some streets can be a bit dirty and have not-so-pleasing smells. 
3. Chamberí
Metro 🚇 Alonso Martínez, San Bernardo, Quevedo, Rubén Darío, Iglesia, Alonso Cano, Canal, Islas Filipinas, and Río Rosas. 
Things to do 🖼️ Sorolla Museum and Geomining museum
Chamberí is a safe, tranquil and friendly neighborhood that is perfect for students and expats.
Gaztambide is the neighborhood's nicest-growing area, where many students and young adults find a home. 
The rentals in Gaztambide are usually higher, surrounding €600- €700 monthly rental in a three to four-bedroom apartment. However, you can find cheaper deals in the northern part of the neighborhood because it's further away from the center. 
The area of Trafalgar and Almagro have plenty of cafes, restaurants, and cool bars frequented by young people—especially Ponzano Street, which you can get to with the metro of Alonso Cano and Río Rosas.
Some suggestions? Go for some good coffee at Naji Specialty Coffee, for drinks at Perrachica, and have something to eat at the fantastic restaurant of Mo de Movimiento. 
4. Chueca
Metro 🚇 Chueca and Alsonso Martinez. 
Landmarks 📸 Plaza Santa Ana and Santa Barbara Parish.
Things to do 🖼️ Romanticism Museum and San Antón Market.
Chueca and Malasaña are two neighborhoods that merge a bit, so the places mentioned in Malasaña could easily be a 5-minute walk from Chueca. 
This neighborhood is perfect for tourists and expats. Chueca is known for being LQBTQ+ friendly, safe, and much more tranquil than Malasaña at night. 
One of the nicest streets that connect Chieva with Gran Vía is calle Hortaleza which is filled with small art-material stores! Chueca also has great restaurants and bars. My favorites are Macera, Barbara Ann, and Toni 2 Piano Bar. 
If you want to know about more bars in Madrid, check the articles below!
21 Iconic Bars in Madrid with the Best Drinks & Vibes
5. Argüelles
Metro 🚇 Plaza España, Ventura Rodriguez, Argüelles, Moncloa, and Príncipe Pío (train station)
Landmarks 📸 Debod Temple, Plaza de España and Sabatini Gardens. 
Things to do 🖼️ Visit Cerralbo Museum, climb Moncloa's lighthouse, stroll through Parque del Oeste, take the cableway to Casa de Campo, and listen to street musicians at Debod Temple. 
Argüelles is a relatively small neighborhood very close to Malasaña and Sol. This area is safe, homey, and extremely well-connected to the rest of the city, so plenty of students choose it as their home.
Argüelles' main street is Princesa, which goes from Plaza de España to Moncloa's bus station. This street is charming and full of retail stores, making the neighborhood lively, comfortable, and for a walk. 
I lived in Argüelles for half a year, and I would choose it again and again. The metro lines in the neighborhood are perfectly connected to the rest of the city, and plenty of bus stops will take you where you need to. 
The only negativ thing some people mught have on Argüelles is that is bit farther from other important places like Retiro or Atocha.
Suggestions? Good coffee at The Fix, great craft beer at Bee Beer, and some delicious tacos at Tika Tako. 
6. La Latina
Metro 🚇 Puerta de Toledo and La Latina. 
Landmarks 📸 The neighborhood itself. 
Things to do 🖼️ Cava Baja Street, la Cebada Market, the Royal Basilica of Saint Francis the Great, attend the Rastro Flea market.
La Latina is a neighborhood that hides history—one of Madrid's first urban walled enclosure areas of the Middle Ages. It was the home of artisans and manual workers. 
Today is one of the most popular neighborhoods in Madrid, and finding a decent apartment for affordable prices is challenging. The monthly rent for a room won't go cheaper than €650, and it can miss important details like central heating. 
Still, La Latina is one of the preferred neighborhoods by tourists and expats because of its lively, safe, and charming streets. There are a lot of markets close by, and it is super close to other important landmarks such as Plaza Mayor and San Miguel Market. 
This neighborhood has always been in demand and attracts an international crew. 
Suggestions? Drinks and tortilla de patata at El Viajero, and great coffee at Boconó.
7. Lavapiés
Metro 🚇 Lavapiés, Embajadores, Tirso de Molina, and Estación del Arte. 
Things to do 🖼️ Visit National Museum Reina Sofia, San Fernando market, and Antón Martín market.
Lavapiés is a multicultural neighborhood chosen by tourists, expats, and some students. 
Lavapiés is a charming and safe area during the day ad a bit more active at night. 
I have friends that live in Lavapiés, and their opinion of the neighborhood is, at best neutral. 
Luis, 22 year old Colombian, has lived in the area for seven months now, and he loves the closeness to central places like Sol and Retiro. The only downside he has experienced in the past months is a public water system failure. 
Like any other central neighborhood in Madrid, the rentals are usually above €500 monthly for a room, and they may lack details like heating, elevators, or wife, etc.
As I said before, the area is safe, but if you find yourself alone late at night, just walk aware of your surroundings. There had been minor pickpockets crimes.
Suggestions? Nomade Coffee has ricotta banana bread to die for!
8. Barrio de las Letras
Metro 🚇 Antón Martín and Sevilla.
Landmarks 📸 Plaza de Santa Ana, Teatro Reina Victoria and Teatro Español. 
Things to do 🖼️ Visit Cine Dorée and Federico Garcia Lorca's statue. 
I know I said I love Malasaña, but Barrio de las Letras makes you fall in love. 
Let me tell you a story. One beautiful Saturday afternoon, I visited the Cuesta Moyano Bookfair with a friend; we were both pretty new in the city and decided to walk back to my home in Plaza de España.
It was a long walk, but we knew we would be okay, especially in Madrid. Suddenly with found ourselves in a part of the city we hadn't been to. It was different. The streets had a romantic, vintage vibe with plenty of traditional bars. We walked through Plaza Santana, and I was surprised about the move-like aesthetic it transmitted. 
We didn't know where we had walked, so I opened Google maps and saw we were in the Literary Quarter. 
This neighborhood is perfect for expats and tourists. Barrio de las Letras is safe, quaint, and alive; it offers plenty of bars, cafes, and shops. 
The average monthly rent for a studio is €1,000, with prices reaching €5,000 monthly for bigger apartments. 
Suggestions? Get some good coffee at Brutal Specialty Coffee. 
9. Sol
Metro 🚇 Sol (also a train station), Callao, Gran Vía, and Opera (very close)
Landmarks 📸 Plaza Mayor, Puerta del Sol, the statue of the Oso y el Madroño
Things to do 🖼️ Eat churros at San Ginés, walk through Calle Arenal, and shop at Gran Vía. 
It is not a surprise if I tell you that Sol is a 100% touristy neighborhood. Because of its central metro and train station, it is well connected to other parts of Madrid. Both the metro and train go straight to Atocha if you want to keep traveling outside Madrid. 
Sol is more modern than quaint but undeniably essential to Madrid. If you stay around Sol as a tourist or a new expat, you can walk everywhere, from Gran Vía to Palacio Real, to Mercado San Miguel, a perfect location for first-timers. 
Suggestions around Sol? Breakfast or brunch at HanSo Café 2, tapas at Mercado San Miguel, and Drinks at Picalagartos. 
10. Retiro
Metro 🚇 Retiro, Ibiza, Sainz de Baranda, Conde de Casal, Pacífico, and Menéndez Pelayo.
Landmarks 📸 Puerta de Alcalá, Cibeles Fountain, Fountain of the Fallen Angel, and Retiro Park.
Things to do 🖼️ Visita, the Prado National Museum, look at the exhibitions at the Crystal Palace and visit de Real Jardín Botánico.
Retiro neighborhood is defined as the less posh, laid-back cousin of Salamanca. It is a traditional, safe, and quiet neighborhood, perfect for expats and students more than tourists. 
Maricarmen is a 24-year-old Ecuadorian living in Ibiza (part of Retiro), and she says that the main advantage of her neighborhood is having the park so incredibly close to her home. She also loves that it is peaceful and family-friendly. 
Retiro's prices are usually high; it is a privileged area close to the center but with quiet nights. A studio could be around €700, and a similar price is set for a room in a two-bedroom apartment. 
Suggestions? Try the best chocolate cake at The Best Chocolate Cake in the World store.
---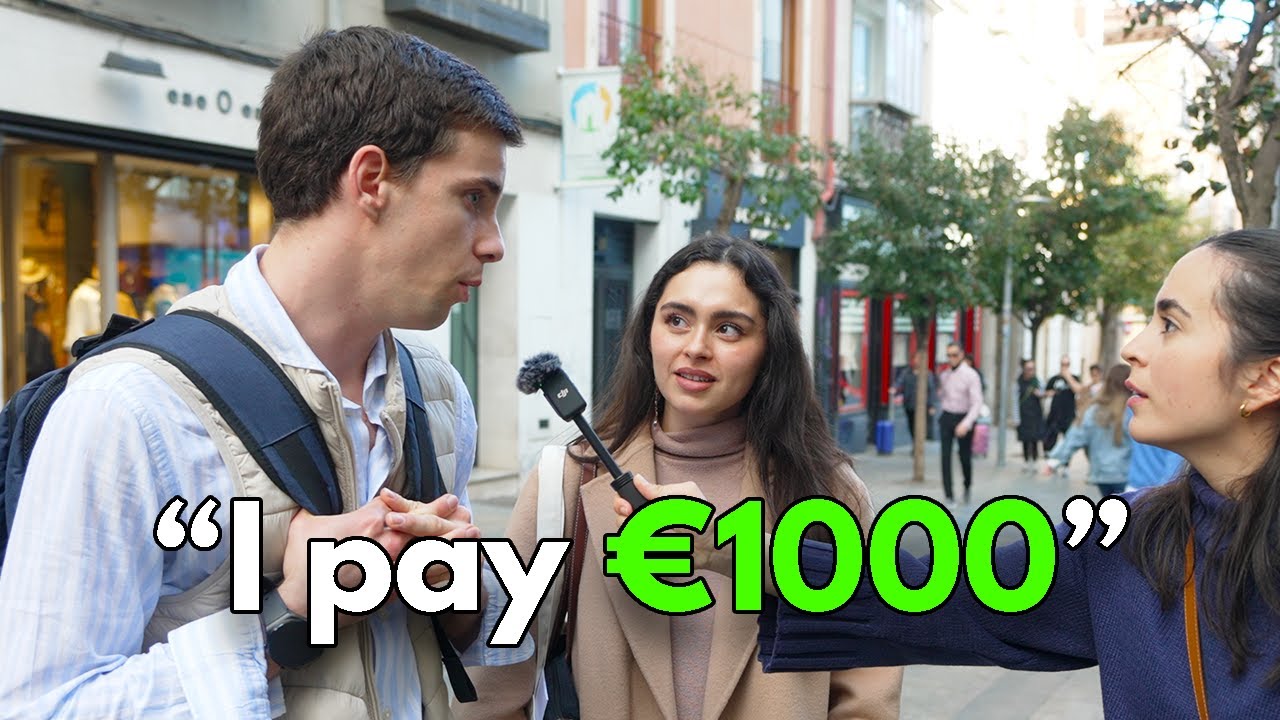 Have you decided where to stay in Madrid yet? Every neighborhood has its personality, so read again and find the one that suits you better. 
Madrid is exceptionally well connected, so wherever you choose to live, there will be a metro or bus to take you where you want to go. 
If you have any doubts or need help finding a place, check the articles below or write us! We would be happy to hear from you 😄. 
👉🏻7 Best Housing Platforms in Madrid for Students & Expats
👉🏻9 Best Hotels in Madrid: Luxury, Unique, Budget & Backpackers