Madrid in Autumn: 15 Best Activities to "Fall" in Love!
February 13, 2023
Updated:

March 9, 2023
Published: February 13, 2023
Autumn may be my favorite season of the year. Why? Because the city acquires brown, reddish, and yellow tones that make you fall in love! Because the season of hot chocolates and sweets begins, because it is the season of Netflix and blanket, and much more!
Madrid never rests, and there are many interesting proposals in the autumn months. So, in addition to the plans I mentioned above, there are also hundreds of activities to enjoy the city to the fullest!
In the Spanish capital, you can enjoy theater premieres, concerts, markets, "tapas" tours, and exhibitions and visit some small villages just a few minutes drive away. Villages that in autumn seem to come out of a fairy tale because of the incredible colors you will see. Believe me, it will be worth it!
Below I share a list of the most interesting and exciting activities you can do in autumn in Madrid. Write them all down!
---
1. Visit one of our best museums 🏛️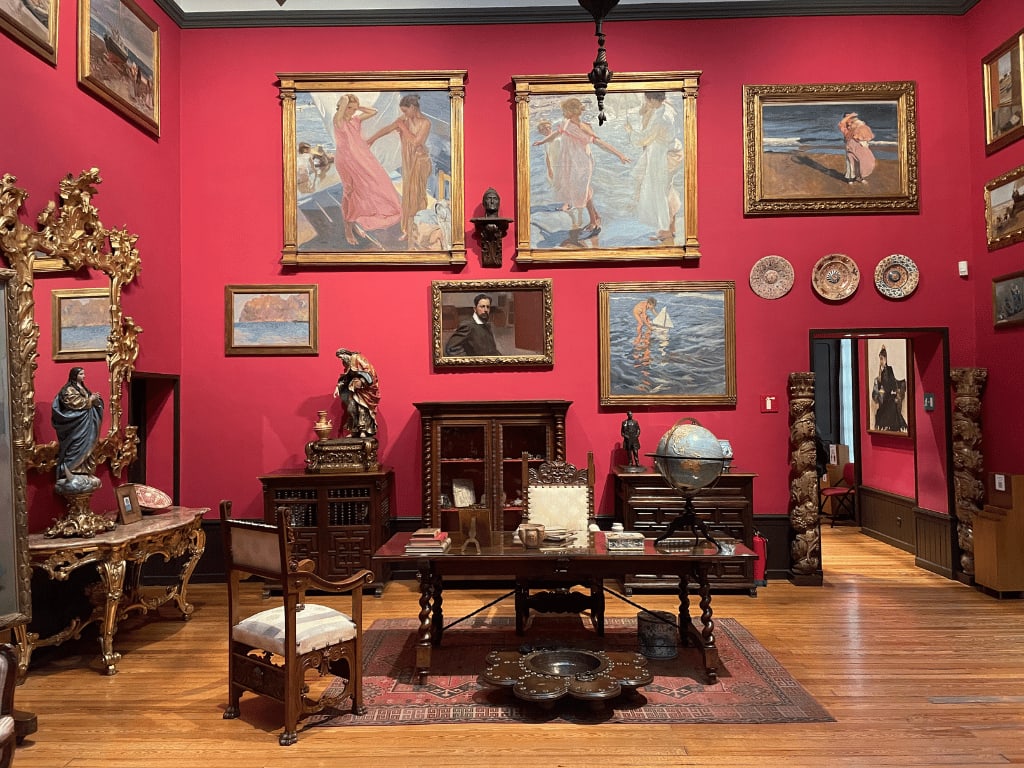 Madrid has some of the best museums in the world that receive millions of visitors annually.
Visiting museums is one of the best activities you can do in autumn, as there are fewer people and it is one of the best ways to discover our country's history, art and culture.
In the museums of Madrid, you will find extensive collections of works by world-renowned Spanish artists, such as Goya, Velázquez, and El Greco. And not only that, but you will also find other museums that offer different types of art, unique museums that are well worth visiting.
If you want to discover which museums they are, click on the following article:
2. Make a route to take pictures of Madrid in autumn 📷
Autumn is one of the most pleasant seasons to visit almost any European city. However, the city of Madrid is especially beautiful at this time of the year. During the fall season, it takes on a special glow that makes you want to photograph every corner of it.
These are some of the places I recommend you visit in autumn to get amazing pictures!
Some of these places are outside the city center, and you must travel by public transport or car.
Retiro Park: the most important park in the city. Full of trees that, in autumn, take on brown, yellow, and orange tones. Here you will also find the spectacular Palacio de Cristal.
Sabatini Gardens
El Escorial: a mandatory visit to enjoy the Monastery and its forests, especially the Bosque de la Herreria.
The gardens of Aranjuez
Quinta de los Molinos: although it is most famous in spring for the almond blossom, it is also worth a visit in autumn.
3. Try the delicious hot chocolate with "churros" ☕️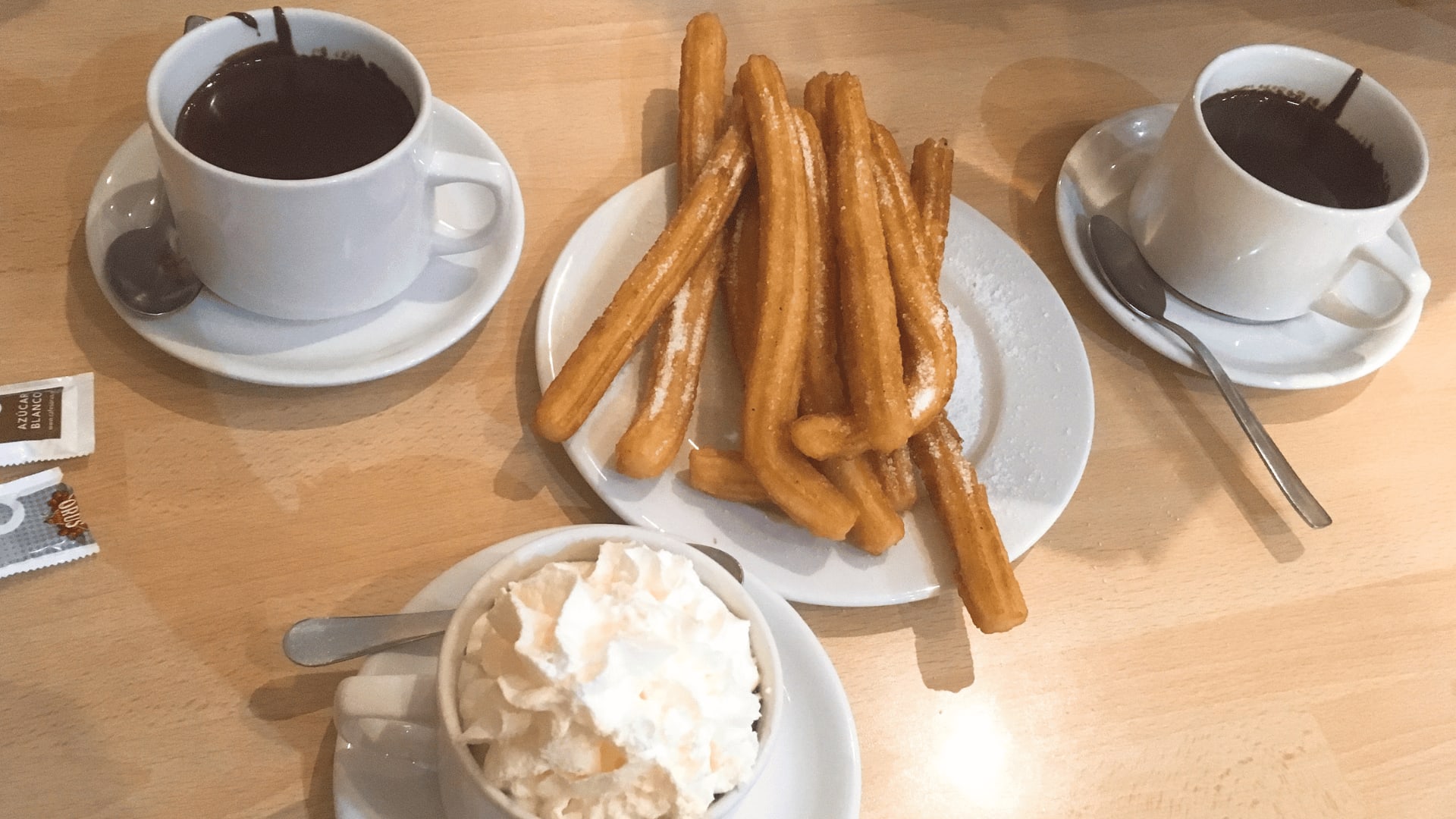 There is no better time of the year than autumn to enjoy a good hot chocolate. And what better if we have it than with some "churros"?
If you want to try the best chocolate with "churros" in the world, you must visit the popular "chocolateria" of San Ginés. This is one of the most typical and traditional places in Madrid and one of the most frequented on Christmas and New Year's Eve.
Check out our posts about how Christmas and New Year's Eve are celebrated in Spain:
4. Attend the Acciona Open de España 🏑
The Spanish Open is one of Europe's golf most popular and traditional tournaments. And guess where it takes place? In Madrid!
From October 12 to 15, 2023, you can attend this tournament at the Club de Campo Villa. The perfect opportunity to enjoy golf and, who knows, maybe your opportunity to meet some of the best players of this popular sport!
Do you want to know who are the most famous golf players in Spain and the best golf resorts to stay at when you come? Then take a look at these articles:
Top 9 Most Famous Spanish Golf Players Of All Time
5. Enjoy the Architecture Week 🏢
During the month of October, Madrid offers its citizens and visitors two initiatives whose aim is to bring us closer to the architecture and learn more about our city: Architecture Week and "Madrid Otra Mirada," an initiative of the Madrid City Council to bring us closer to the historical and cultural heritage of the city.
You can enjoy a lot of exhibitions, conferences, visits, and workshops!
If you want to know more about Spanish architecture and some of the best Spanish architects, take a look at these articles:
The Spanish Architecture and the 21 Wonderful Mediterranean Buildings
6. Get yout tickets for the Festival Suma Flamenca 💃🏼
Every year in Madrid, a festival entirely dedicated to flamenco music takes place between the end of October and the beginning of November.
This event has acquired, over the years, great international fame, where you can enjoy some of the most outstanding figures of the current flamenco.
The artists will perform different guitar, dance, and singing shows. A perfect occasion to immerse yourself in the art of flamenco!
If you want to know more about flamenco and some of the best flamenco artists in the world, check out these posts!
What is Flamenco Dance? Join One of The Spanish "Tablaos"!

7 Flamenco Artists to Bring Out Your Most Passionate Side
7. Participate at Madrid Craft Week 🎨
This original and beautiful event takes place twice a year in Madrid, once in spring and once in autumn.
At this fair, important traders and artisans from Madrid gather to give rise to an intense program of activities to highlight the craftwork and the social value of this art.
Whether you are an artist or simply admire art and creativity, Madrid Craft Week is an event worth attending! You will find a wide variety of creations, from decorative pieces for your home and handmade fashion pieces to workshops in which you can participate.
The workshops are led by talented people, addressing all kinds of themes. Who knows, maybe by participating, you will discover your artistic side!
8. Enjoy art at FERIARTE 🖌️🖼️
If you have a passion or curiosity for art and history, FERIARTE is an event not to be missed!
Every fall season in Madrid takes place a commercial, social, and cultural event, with the best of art from other eras seeking to support the important work done by antique dealers and gallery owners in Spain.
It is a fundamental reference to understand why antique and contemporary art is gaining more and more followers daily.
If you have never been, it is an incredible experience!
The event takes place every year at IFEMA Madrid.
9. Come to the International Jazz Festival Madrid 🎷
This is the event where you can enjoy the best international jazz with the participation of some of the best international and local artists.
At this event, there will be spaces for debate, exhibition areas, and of course, jazz concerts!
The most exciting thing about the festival is that it takes place in different venues in Madrid, turning the city into a constant party. Some of the spaces used in previous events include the National Library of Spain, the National Music Auditorium, and the Circulo de Bellas Artes, among others.
10. Visit the Madrid Amusement Park or the Warner Park 🎡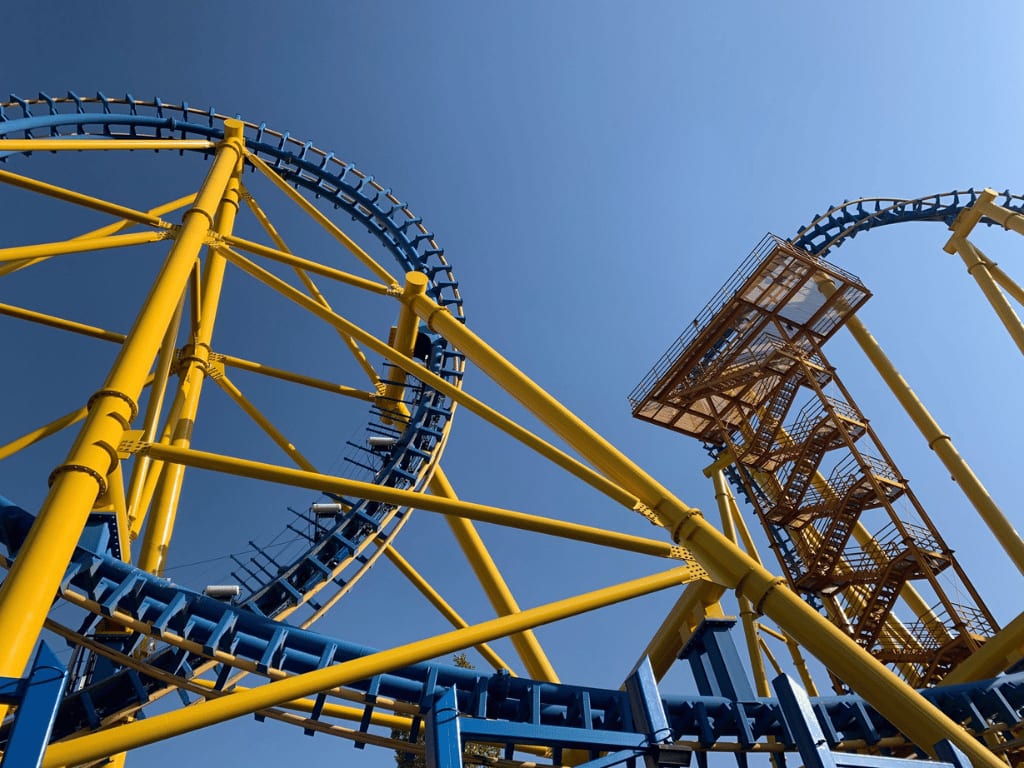 Why in the fall season? Because there will be fewer people than in the summer months and because in October you can enjoy the famous Halloween party. So if you want to live a terrifying experience your next Halloween, come to one of these two parks!
An excellent place to see the Halloween decorations is the "Casa de Mexico," a cultural center in Madrid that hosts special Halloween activities.
If you want to know how we celebrate Halloween in Spain, don't miss this post:
11. Attend the annual show at the Teatro Circo Price 🎪
One of the best things to do in Madrid with children during the fall season is to attend the annual show at the Teatro Circo Price.
This show, located in the Lavapiés area, is held to welcome Christmas. It starts every year at the end of November and runs until the first weeks of January.
It is a different, original, and really entertaining activity!
12. Buy your tickets for the Autumn Festival in Madrid 🍁
If you visit Madrid during the fall season, consider attending the International Autumn Festival in Madrid, considered the best-performing arts festival in the country. This festival includes international and local performances, dance, and theater presentations.
The Autumn Festival takes place on the stages of various performance centers throughout Madrid. Historically, some venues used in past editions have been: Teatros del Canal, Conde Duque, Teatro Pradillo, the Sala Mirador, and the Real Coliseo Carlos III, among others.
13. Board games afternoon 🎲♟️
If you don't feel like walking around the city on a cold autumn afternoon, I propose a great and different plan! How about an afternoon of board games with friends in a bar or cafe in Madrid?
Madrid has several establishments where you can have a good time with friends playing different games, something different and exciting. Some of these places even organize championships!
These are some of my favorite places to spend a fun afternoon playing games without being cold: Zombie Bar Madrid, Café Manuela, Estar Café Madrid, Café Pub El Tren, and EPIC Board Game Café.
Would you like to know which are Spain's most popular board games? Then, make sure to check out this post!
14. Find the perfect cafe-bookstore 📚
How does having a coffee while enjoying a good book sound?
In Madrid, there are hundreds of bookstores and many coffee shops. Still, the combination of both is more exclusive and unique.
Having freshly brewed coffee, accompanied by something sweet like a carrot cake or a delicious cookie while comfortably enjoying your book is one of the best activities you can do on a cold autumn afternoon.
These are my favorite places to disconnect and immerse myself in my book: Cafebrería ad Hoc, La Central, 8 y Medio, La Lumbre, La Buena Vida, Tipos Infames, and La Mistral.
15. Enjoy one of the best sunsets of the year 🌅
Autumn, along with spring, is the best time of the year to enjoy an incredible sunset, as they have a more orange touch than ever.
Although it gets dark earlier, so you should organize yourself well and arrive on time at a place with a good view and from where you can see the sun sinking into the horizon.
These are some of the best places to watch the sunset in autumn in Madrid: Cerro del Tío Pío (or Parque de las Siete Tetas), Templo de Debod, Azotea del Círculo de Bellas Artes, Gourmet Experience de Callao, Faro de Moncloa, Las Vistillas, or the dome of the Almudena cathedral.
---
If you do not know how to spend your time in Madrid in the fall season or what activities to do, with the help of this list, you are covered!
In autumn you can still enjoy outdoor activities, as it is not as cold as in winter and the sun is still very present in these months.
Always take your camera with you to capture great memories!
Enjoy these activities, and let us know your recommendations for this time of the year!