How Many Days in Seville? Best Tips & Travel Itineraries!
September 27, 2023
Updated:

October 9, 2023
Published: September 27, 2023
Now that you're planning your trip to Seville, you want everything to be just right, don't you? Weather, crowds, prices, and, of course, festivities. But one key aspect frequently overlooked is timing! And believe me, you don't want to cut your visit short in this city, since it has an endless list of things to do.
On the bright side, I'm here to help you address all your questions regarding your upcoming vacation in Seville. I want to ensure you can savor every moment at your own pace, exploring all the landmarks and important sites without missing a thing!
As a Spaniard and frequent traveler, I will give you insights into how many days I think are enough for this beautiful city in the Southern region of Spain. I'll also give you the best advice on the best time to visit it, along with example itineraries showing you how many activities you can easily fit in in a day in Seville.
After this, you'll be craving your journey to begin, and I hope you book those tickets. It's an experience you won't forget.
---
How many days in Seville are enough?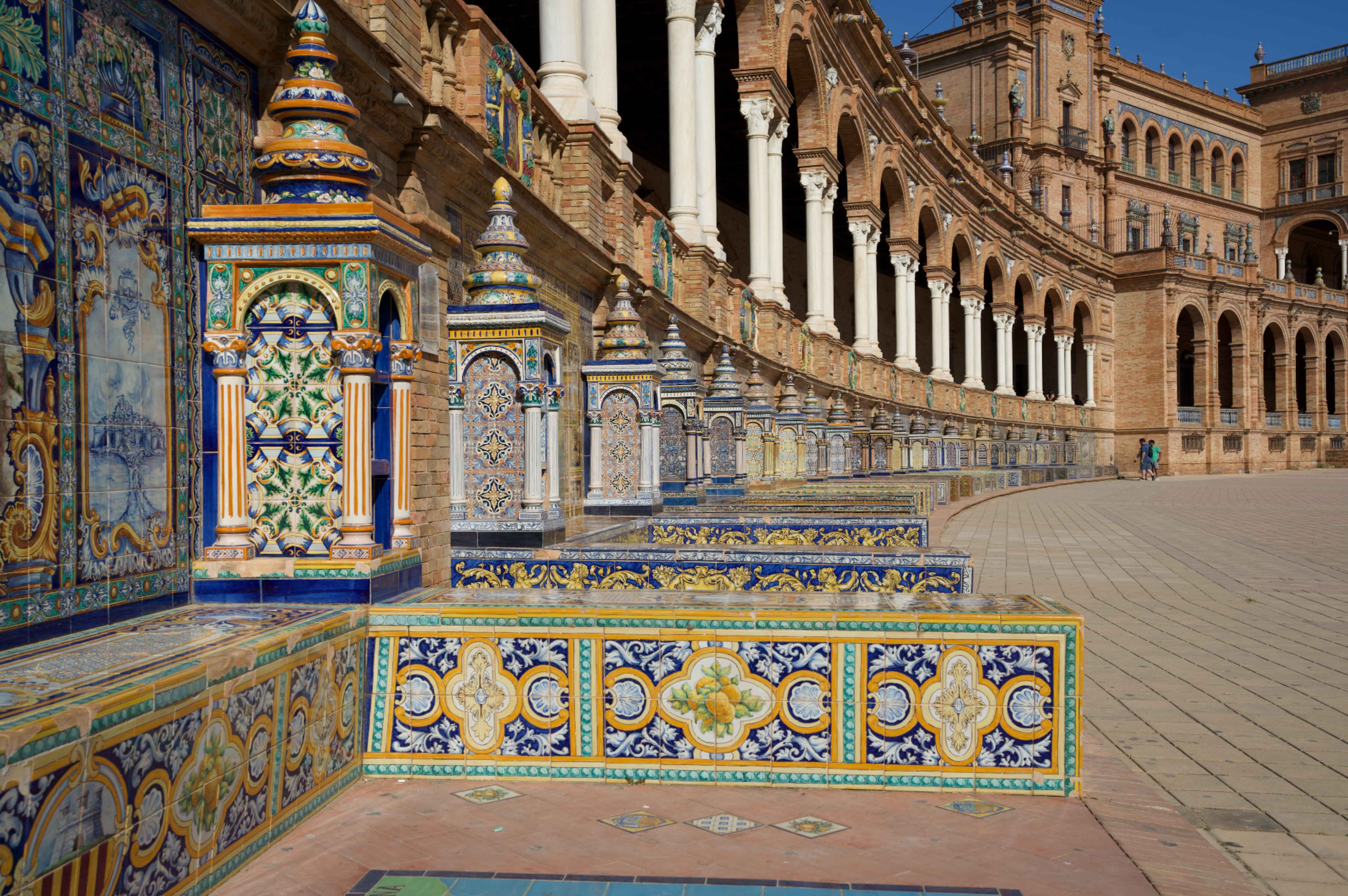 In short, three days in Seville are enough to explore the city, visit its main landmarks, walk in the city center, and even enjoy an authentic Flamenco show. 
And if you're hesitating about whether or not to visit Seville, don't give it another thought. You absolutely should, especially if you're a first-time visitor to Spain. 
It's the country's third-largest city and home to many deeply rooted traditions worth discovering. Read more: 21 Best Things to do in Seville: Insider Top Picks
I mean, even two days will give you enough time to fit in all the highlights on foot. Seville's city center is relatively small, and everything is close distance. 
However, Seville should be one of the cities you should allocate most of the time since it serves as a gateway to the charming and beautiful towns in Southern Spain.
Many of Spain's most popular and world-class landmarks, like the Alhambra in Granada and the iconic Mezquita de Córdoba, are located in smaller cities near Seville, some less than an hour away! Which makes Seville an ideal base for day trips to these other significant Spanish cities.
Rushing through the city, trying to squeeze in last-minute activities, doesn't compares to the amazing experience of fully immersing in places like Plaza de España, sipping on sangria as you watch the sunset. 
While three days will let you discover Seville without feeling overwhelmed, I genuinely believe that dedicating two weeks to the city and its nearby towns will help you grab the whole essence of this unique region. 
So, let's get started! Here's a full itinerary for two weeks in Spain, including a Southern Spain road trip! 
Read more: How to spend two weeks in Spain? 12 Cities & Activities
Top Attractions You Can't miss in Seville
Seville is a city that genuinely captivates visitors with its people and its vibrant atmosphere.
Among the many significant monuments, some you should not miss include, for example, the Seville Cathedral, the largest Gothic temple in the world and one of the most beautiful cathedrals in Spain. (read more)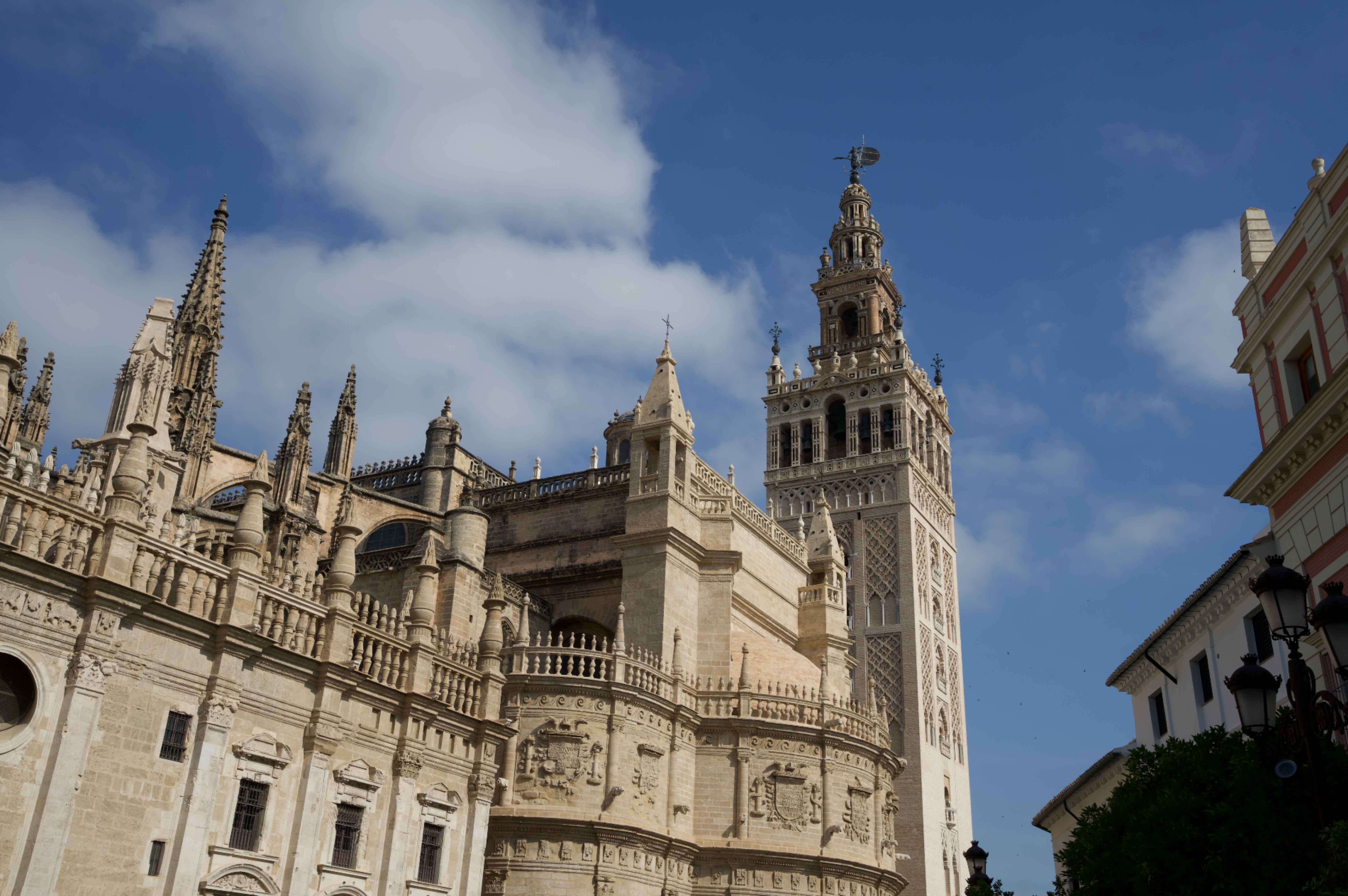 The Giralda Tower, located within the Cathedral, is a majestic 101-meter Almohad tower. The Torre del Oro, visible from the famous Puente de San Telmo, houses the Naval Museum of Seville.
When it comes to dining, you have options like La Barra Catalina, La Alicantina, Casa Ozama, La Cochera del Abuelo, Abades Triana, and many others! (Read more)
On the other hand, the city boasts genuine green oases, such as the famous Plaza de España, an iconic symbol of Seville, the María Luisa Park, perfect for leisurely walks along its beautiful pathways, and, of course, the Royal Alcázar of Seville, one of the world's oldest palaces still in use and the most emblematic Arabic monument in the city.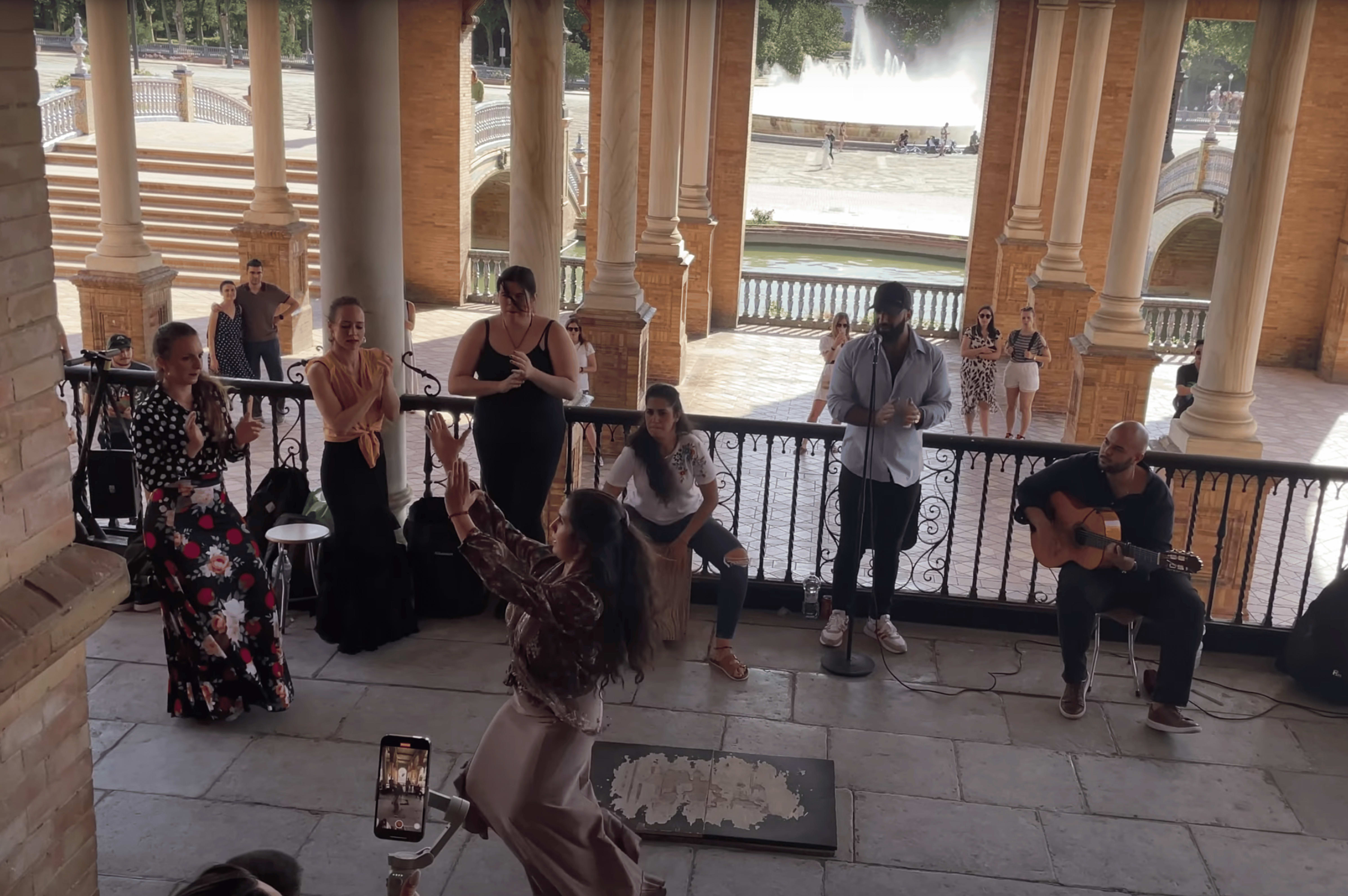 And let's not forget about the Real Maestranza Bullring, probably the most important bullring in the country. On the other hand, witnessing a flamenco performance at Tablao El Arenal, one of the city's most iconic stages, founded 40 years ago, is an experience you shouldn't miss, among many others.
Read more: 10 Iconic Landmarks in Seville and Must-Visit Attractions
Itinerary to visit Seville for Three Days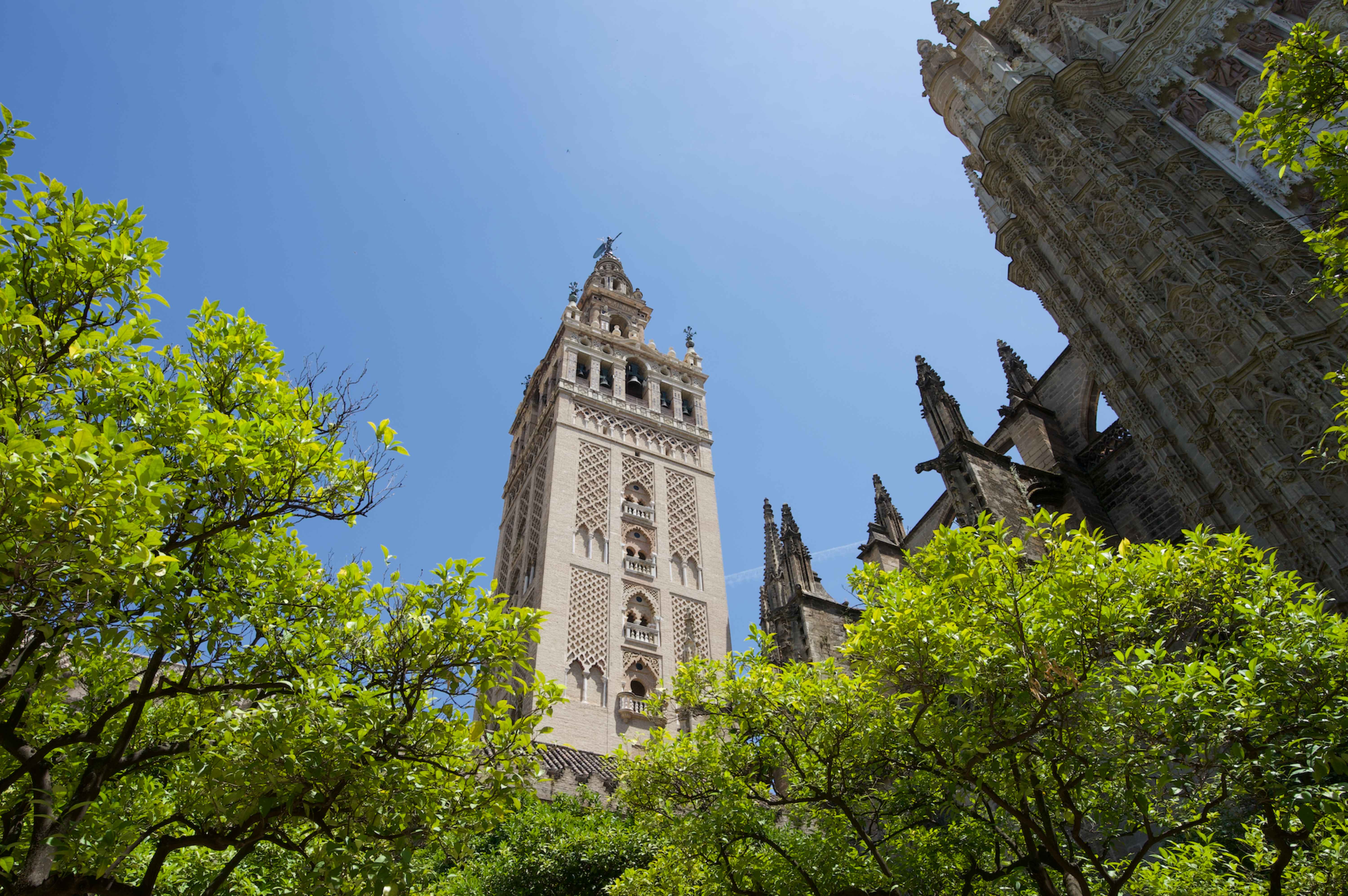 Let me give you a sneak peek of what a visit to Seville can look like!
Day 1
Seville will give you a warm welcome with a visit to the iconic Plaza de España, among the most important squares in Spain, and an authentic jewel of regionalist architecture designed by Aníbal González.
You can explore this square at your own rhythm, either walking or biking, renting a small boat to row through the canal, or taking a romantic horse-drawn carriage ride. (which is a must, by the way!)
Then, you will continue to explore the Real Alcázar. What can I say about this majestic place? The Alcázar of Seville comprises the entire history of Seville for more than a thousand years. 
A few steps from your last visit, you'll encounter the iconic Catedral de Sevilla, the world's largest Gothic temple and the third in size after St. Peter's Basilica in the Vatican in Rome and St. Paul's in London.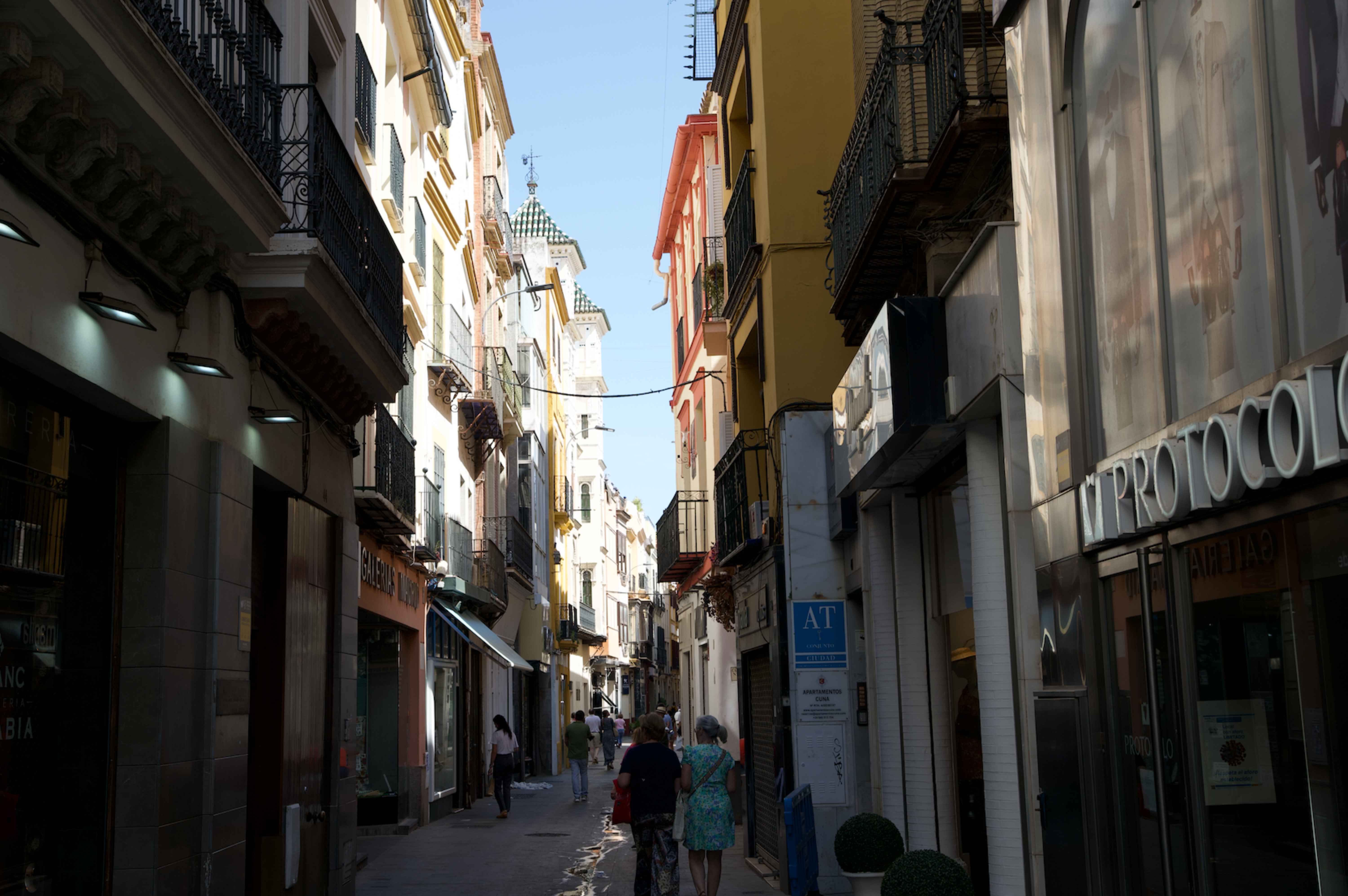 After a leisurely stroll through the area, you've already seen enough. It's time to immerse in the neighborhoods; let's go to El Barrio de Santa Cruz!
Next, we have the renowned Casa de Pilatos, which houses an impressive art collection, including paintings, sculptures, and many more. 
Finishing our first day with the Palacio de las dueñas Gardens, a peaceful oasis in the heart of Seville. 
Day 2
You'll head to the famous Setas de Sevilla, also known as The Metropol Parasol, or Las Setas de la Encarnación, the largest wooden structure in the world! 150 meters long by 70 meters wide and almost 30 meters high.
Move to The Museum of Flamenco, dedicated to preserving and celebrating the rich cultural heritage of Flamenco so its history and relevance are passed down to future generations.
Then you'll walk until you reach La Torre de Oro, offering panoramic views of Seville, the Guadalquivir River, and other landmarks.
Next, go to El Barrio de Triana. Seville's most iconic neighborhood, known for its authenticity, to experience the real Seville away from the tourist crowds.
Last but not least, experience a live Flamenco performance. (Read more)
Day 3
To see the complete itinerary (time and map included) Read Full Article: The 3 Best Itineraries in Seville: Let's Plan your Trip!
What is the best time to visit Seville
The best time to visit Seville is between March and May. During these months, Seville is the brightest city in all of Spain. Thanks to its traditions and festivals like the Seville Fair and the Semana Santa processions, it's a true delight for any tourist interested in digging deeper into the region's diverse cultural offer.
Besides, the temperature and weather in Seville during March and May are the most pleasant you'll find. While the northern regions experience cold winters, shorter days, and occasional snowfalls, Seville welcomes fresh days, a return of the heat, and blue skies everywhere.
At the same time, it's worth mentioning that the high season begins from April to June (when the festivals are at their peak) and from September to October.
This other period is also a great time to travel since there are multiple activities to enjoy in the fall. It's a great time for strolling around, and, of course, there will be fewer people than in the Summer months. Summing up, there will be fewer crowds, and the temperatures will be much more pleasant for walking the streets from September to October.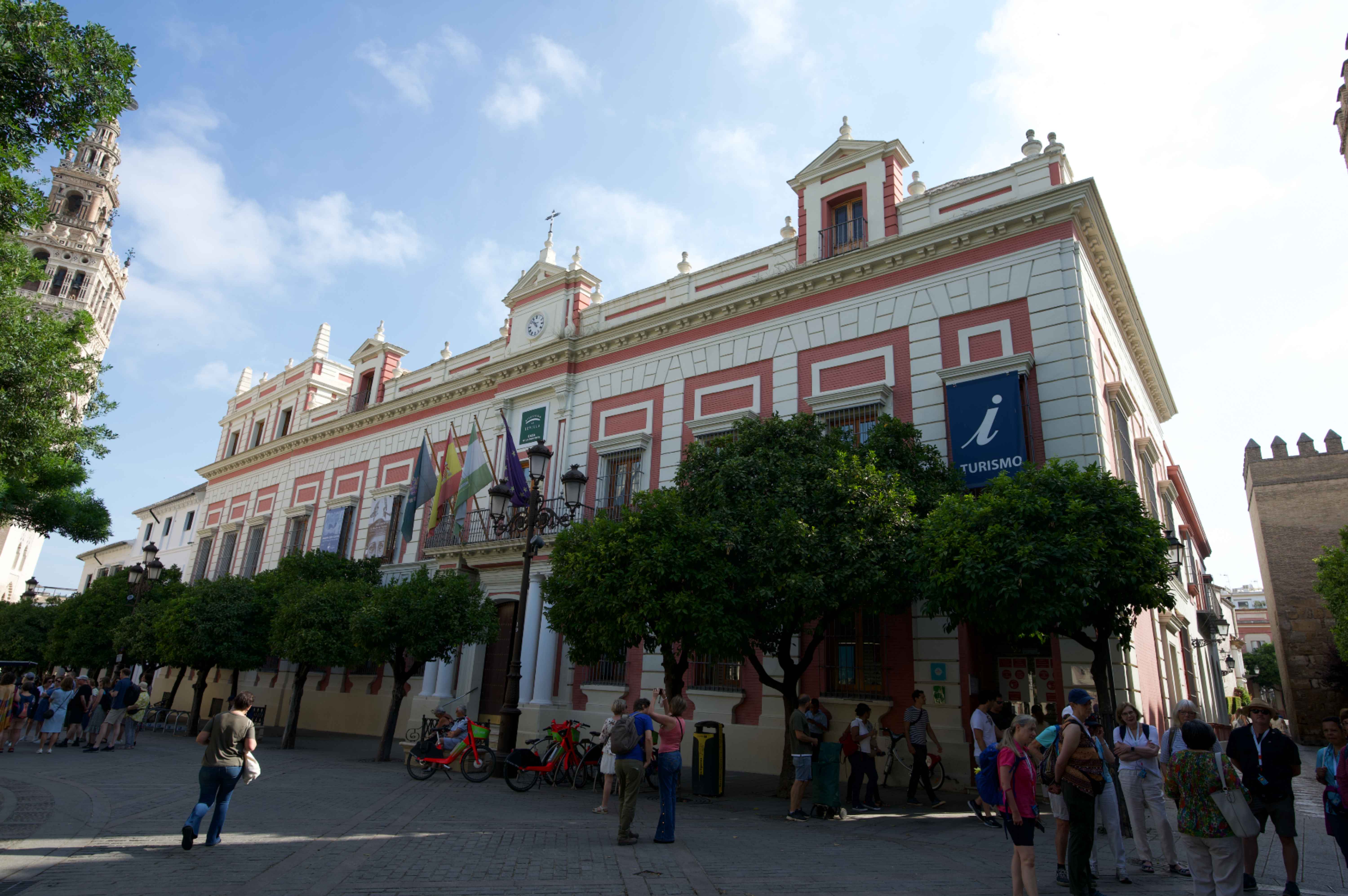 The shoulder season falls in November, February, and March.
Among these, I prefer March because preparations for the festivals begin, and if you stay a little longer, you can experience the April Fair in Seville. And, definitely, if you're looking for pleasant temperatures, light coats, and sunshine, these are your months.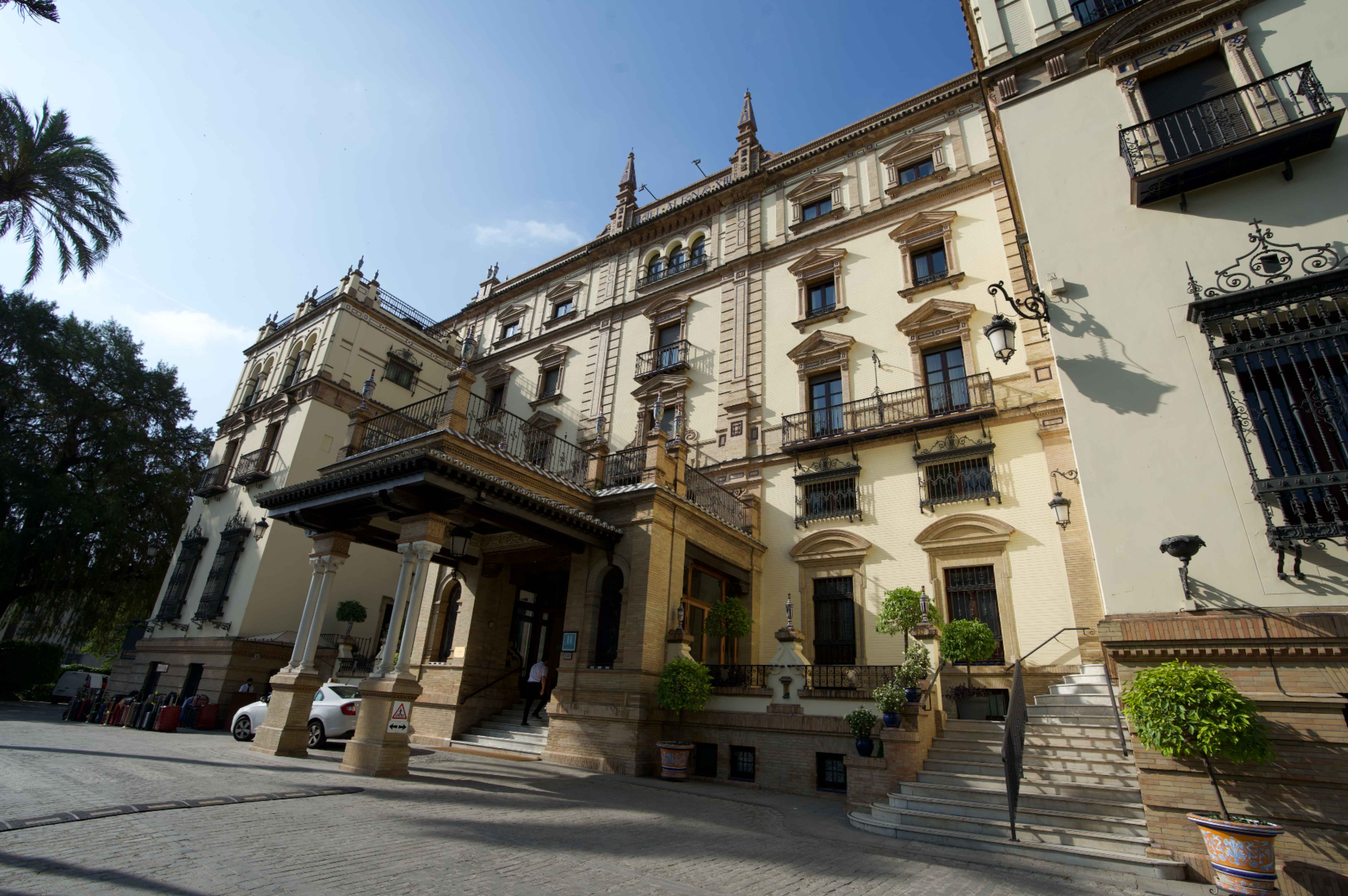 However, if you're planning to travel on a budget, your best months are during the low season: July, August, December, and January.
If you come across bargains during the Summer months, it's not an accident. Although Seville is an ideal destination near the Mediterranean, July and August can be extremely warm. Unless you want to melt, consider another time.
Read more: Seville Weather: 7 Must-know Tips for Planning Your Trip
On the other hand, the months of December and January are considered low seasons because Seville's bright colors might appear muted during the winter weather, and to be fair, most activities that make the city a tourist hotspot occur during Spring and Autumn.
Seville Useful Resources
---
Thank you for reading this article and I hope you have fun in Seville!
If you ever fall short on planned days, you can always stay for as long as you wish, Seville's warm welcome will make you feel like home.
In case you want more information regarding Spain itineraries, we've got you covered! Read more: 11 Itineraries Around Spain: From 1 Day to 2 Weeks