Prepare for Madrid's Weather: Advice from a local + 4 Tips!
March 24, 2023
Updated:

April 12, 2023
Published: March 24, 2023
Perfectly Balanced. This is how I would describe the weather in Madrid.
It has everything you could wish for, blue skies, pleasant temperature for walking, occasional rains that make the trees green, and a cozy and cold Winter to spend Christmas with the family.
In this article, you will learn all about the weather in Madrid. Knowing what to expect each season is essential to plan your trip accordingly and avoid unfortunate surprises.
Also, if you need help figuring out what to pack, I'll give you the best advice as a local regarding Madrid weather to help you out!
So, let's dive into it.
---
The average temperature in Madrid
As you might have heard, Madrid has a Mediterranean climate, known for having short, warm, and dry summers, while winters are long, cold, and partly cloudy. 
The hot season lasts 2.9 months, from mid-June to September, with an average daily high temperature above 85°F. 
The warmest month of the year in Madrid is July, with an average maximum temperature of 91.4°F and a minimum of 62.6°F.
To see the best activities you can't miss during this season, read the following article:
On the other side, the cold season lasts for 3.7 months, from November 14 to March 5, with an average daily high temperature below 59°F. 
The coldest month is January, with an average minimum temperature of 33.8°F and a maximum of 50°F. Sometimes it can even snow, although it is rare for snow to accumulate.
Recently in 2021, there was a record of historical snowfall in Madrid. Filomena's storm painted the city in white as it had not been seen for a long time! Look at this:
During the year, the temperature generally ranges from 32°F to 91.4°F and rarely drops below 23°F or rises above 98.6°F.
Here you can see Madrid's average temperature and days of rain per year:
| Month | MonthHigh / Low (°F) | Rain |
| --- | --- | --- |
| January | 50° / 37° | 5 days |
| February | 53° / 39° | 5 days |
| March | 60° / 42° | 5 days |
| April | 65° / 46° | 6 days |
| May | 72° / 52° | 7 days |
| June | 82° / 60° | 3 days |
| July | 89° / 66° | 1 day |
| August | 88° / 66° | 1 day |
| September | 79° / 60° | 3 days |
| October | 67° / 51° | 6 days |
| November | 56° / 43° | 6 days |
| December | 50° / 38° | 6 days |
---
Cloudy days in Madrid
Cloudy days in Madrid are not very usual. The cloudiest part of the year begins around the beginning of October and ends when winter is gone.
According to official weather sources, the cloudy season in Madrid ends in June. But I can confirm that every day (or almost all) has blue skies since the spring season begins, and winters are usually clear.
Madrid's cloudiest month of the year is December, which can be cloudy half the time. Although, throughout the day, this can vary.
After having been to several European countries, I can confirm you don't get the long cloudy weeks of Atlantic and northern Europe. It is rare to see days of pure fog without the sun in Madrid.
Above all, if it is cloudy and rainy, the field becomes beautiful the next day. With the rain, everything turns green, the trees begin to shed their leaves, and the color and contrast are spectacular.
Perfect time to do a route in a town near Madrid. Here are some ideas:
On the other hand, the clearer part of the year in Madrid lasts around three months, starting around June and ending on September 12.
The clearest month of the year in Madrid is July (also the hottest), during which, on average, the sky is clear and very blue.
---
Days of rain in Madrid
The rainy period of the year lasts for 9.9 months, from September to July, with a sliding 31-day rainfall of at least 0.5 inches. 
October is the rainiest month in Madrid, with an average of 45 milimeters. Although it varies considerably depending on the year. The rainfall usually lasts until mid-February.
The driest period lasts two months during summertime, from July to September—the month with the least rain in Madrid is July and has an average of 8 millimeters.
---
Sunny days in Madrid
Madrid offers its visitors over 3,000 hours of sunshine per year (2,909, to be exact), according to data from the Aramet agency, Villa y Corte, taking into account the annual average over 30 years. 
Undoubtedly, July, August, and September are Madrid's sunniest, hottest, and driest. They usually exceed 95°F during the day.
The month with the fewest hours of sunshine in Madrid is December, with an average of about 4 hours a day and coinciding with the time of the year with less daylight.
The length of the day in Madrid varies significantly over the year. It has an approximate annual average of over 7:30 hours of sunshine daily. 
In 2023, the shortest day is December 22, with 9 hours and 17 minutes of daylight. In contrast, the longest day is June 21, with 15 hours and 4 minutes of daylight.
Here you can see a table with the day length in Madrid per month:
| Month | Sunrise | Sunset | Day length |
| --- | --- | --- | --- |
| January | 8:34 AM | 6:13 PM | 9:40 h |
| February | 8:07 AM | 6:50 PM | 10:44 h |
| March | 7:25 AM | 7:22 PM | 11:57 h |
| April | 7:35 AM | 8:54 PM | 13:19 h |
| May | 6:57 AM | 9:25 PM | 14:28 h |
| June | 6:42 AM | 9:48 PM | 15:06 h |
| July | 6:55 AM | 9:45 PM | 14:50 h |
| August | 7:24 AM | 9:14 PM | 13:51 h |
| September | 7:54 AM | 8:26 PM | 12:32 h |
| October | 8:24 AM | 7:37 PM | 11:13 h |
| November | 7:59 AM | 5:59 PM | 10:00 h |
| December | 8:28 AM | 5:50 PM | 9:22 h |
If you ever visit Madrid and come across an "Isla de Calor" (heat island in English), it is an arid overheat in summer due to the heating of the asphalt and the multitude of buildings, and it occurs mainly at night. 
---
Humidity in Madrid
The climate in Madrid is predominantly dry rather than humid.
The perceived humidity level in Madrid does not vary significantly throughout the year. The average humidity is 52%. Pretty average. 
In the warm months, there is also higher absolute humidity almost everywhere. With an average humidity of 78%, it is most unpleasant in January. In July, on the other hand, it is easier to bear.
Here is the yearly average:
| Month | Relative air humidity in % |
| --- | --- |
| January | 78% |
| February | 70% |
| March | 61% |
| April | 58% |
| May | 54% |
| June | 49% |
| July | 40% |
| August | 42% |
| September | 52% |
| October | 66% |
| November | 73% |
| December | 77% |
Generally, a relative humidity of 40-60% is considered comfortable.
---
Wind in Madrid
Madrid sits on a plateau, making it susceptible to windy conditions throughout the year. It has an average wind speed of 12 km/h.
Generally speaking, the prevailing wind direction in Madrid is from the northwest, bringing in cool, dry air from the Atlantic Ocean.
This wind is known as the "Cierzo" and is most common in winter but can occur at any time of year.
In the summer, Madrid can experience solid and hot winds known as "Terrales" or "Levanter." These winds blow from the southeast and can bring hot, dry air from the Mediterranean, which explains high temperatures and low humidity.
Another wind situation in Madrid is the "Gota Fría," or cold drop. This storm brings heavy rain and strong winds, usually in autumn.
---
Best time to visit Madrid
This is one of the most frequently asked questions. And it depends on your preferences and the activities you want to do. But I would like to focus on the best time to visit Madrid regarding the weather only.
If you still want to learn more about the best time to visit in terms of money or other stuff, see our other articles where we mention other tips:
Generally, the most pleasant time to visit Madrid weather-wise is during the spring, that is from March to May.
Also, the fall season, from September to November, is perfect. During these seasons, temperatures are mild and comfortable. Also, the city is less crowded than in the high season, in summer, which allows you to stroll the streets more pleasantly.
In the spring, temperatures range from around 50°F to 68°F from March to May, and it rarely rains. The same happens in the fall season, where the temperature is usually 54°F in September and 64°F in November, but with more rainfall probability. Then it depends on your preferences. See the best activities to do in Madrid during these seasons, read here:
Then we have the awaited Summer in Madrid. Madrid can be very hot from June to September, with temperatures constantly reaching above 86°F.
If you like the heat and sunny blue days, summer may be the best time to visit. Also, Madrid is your choice if you come from a freezing city. The city has many outdoor festivals and activities during the summer, making it a dynamic and energetic place to be. Find out more in this article:
On the other hand, winter can be cold in Madrid, from December to February, and the temperatures range from 41°F 50°F, but it rarely snows.
However, Christmas time is magical in Madrid, the city turns on its lights, and everything feels bright and lovely. Worth coming during December!
Also, if you enjoy winter sports, this could be a great time to visit, as the nearby Sierra Nevada mountains offer excellent ski slopes. Read more:
Madrid in Winter: 13 Cool Things to do in this Magical Season
In summary, the best time to visit Madrid regarding the weather depends on what you're looking for. I recommend Spring or Autumn since you can have long, pleasant walks surrounded by mild temperatures and comfortable clothing, no large coats.
---
What to pack for Madrid's weather? The Best Advice from a Local!
What to pack for Summer in Madrid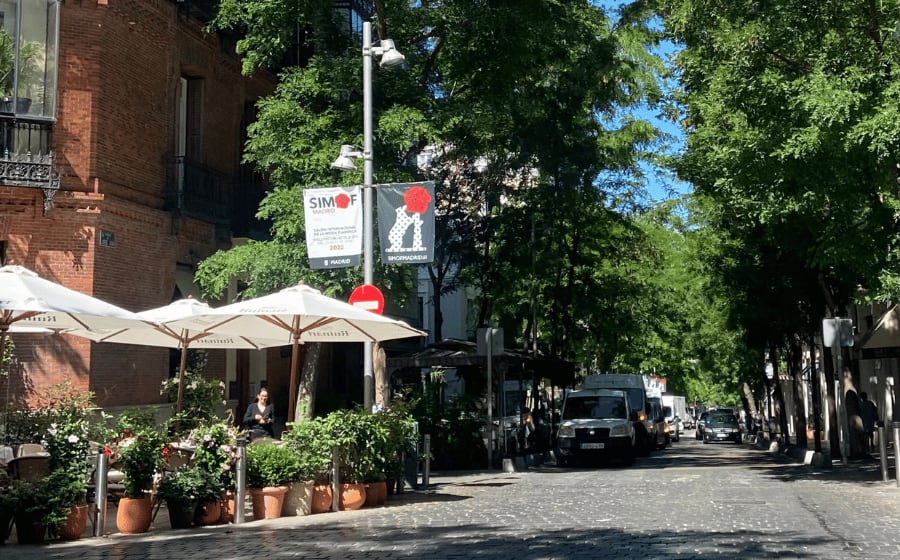 Sunscreen: Protect your skin as the sun is powerful during these months.
Comfortable walking shoes: You'll walk everywhere. Here's an article about Shoes you'll find in Spain, in case you must get them here. 
Light clothing: light, breathable clothing to stay comfortable.
Sunglasses
Hat: A hat can help protect your face and neck from the sun and keep you cool.
Portable fan or mister
Swimsuit: For outdoor pools and water parks.
Thermal water spray: To cool down.
Mosquito repellent
Power adapter: Bring a power adapter if traveling from outside Europe!
---
What to pack for Autumn in Madrid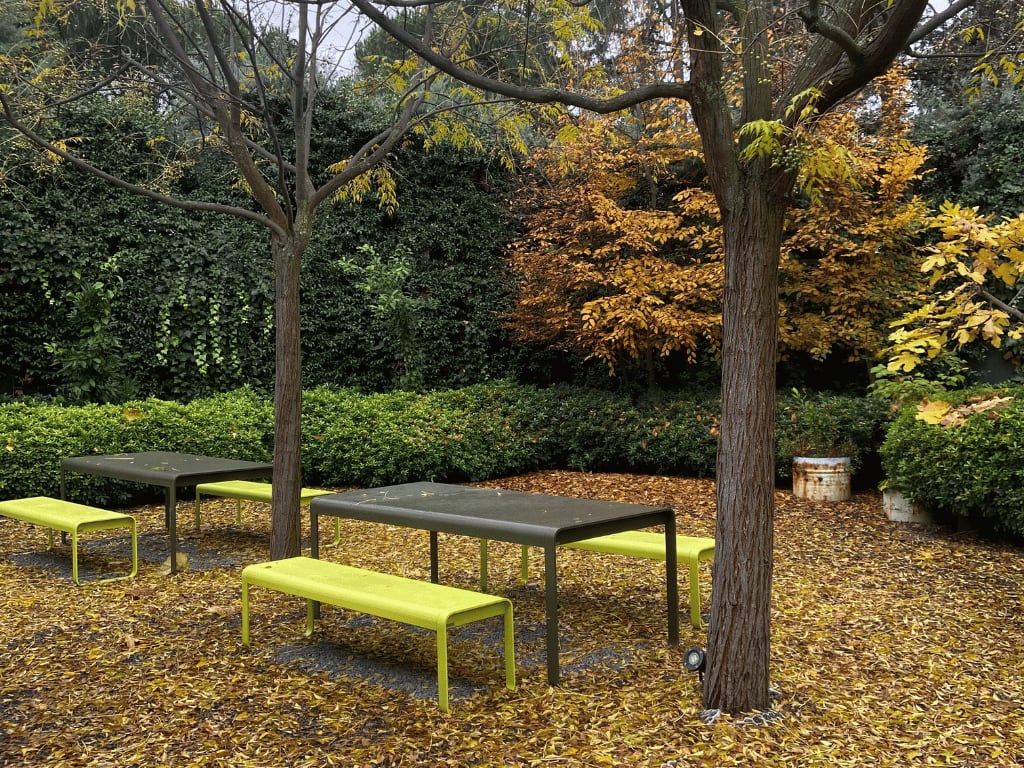 Layers: Bring clothing you can layer if you have to remove or add to your outfit during the day. 
Comfortable walking shoes
Rain gear: a waterproof jacket or umbrella.
Scarf and gloves
Camera: to take photos of the colorful trees and foliage.
Warm socks: As the weather cools in autumn, it's essential to keep your feet warm, so pack some thick, warm socks.
Travel-sized hand sanitizer: Colder weather = flu season. Pack some hand sanitizer to keep your hands clean and germ-free.
Comfortable yet stylish jackets: Madrid is known for its fashion. Bring some stylish jackets that keep you warm and looking good.
Boots, in case you want to hike!
Moisturizer: to treat dry skin.
---
What to pack for Winter in Madrid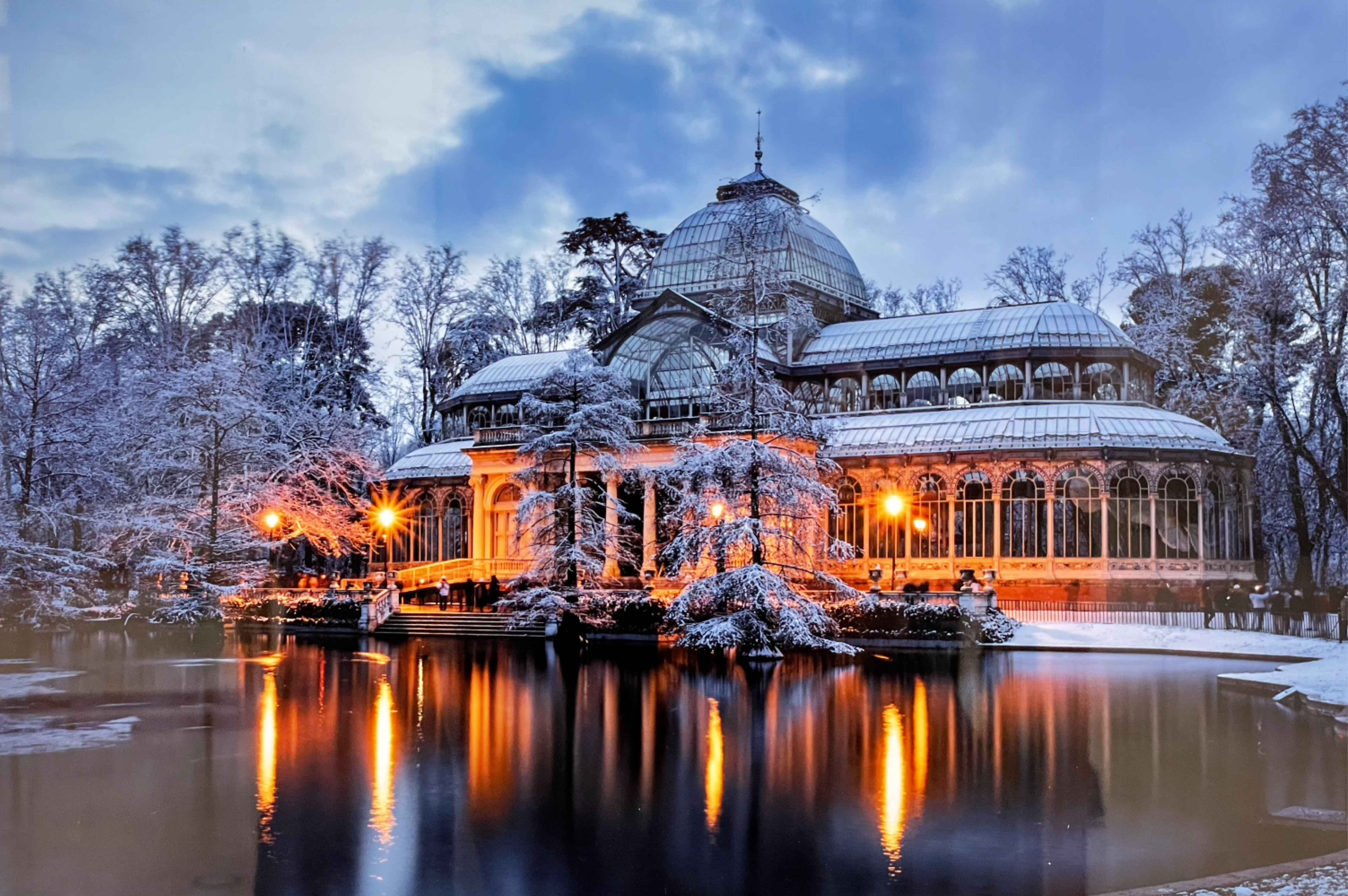 Warm coat
Hat and gloves
Warm layers
Waterproof boots
Scarf
Rain boots (or waterproof shoes)
Thick socks.
A fashionable winter coat for going out at night. 
---
What to pack for Spring in Madrid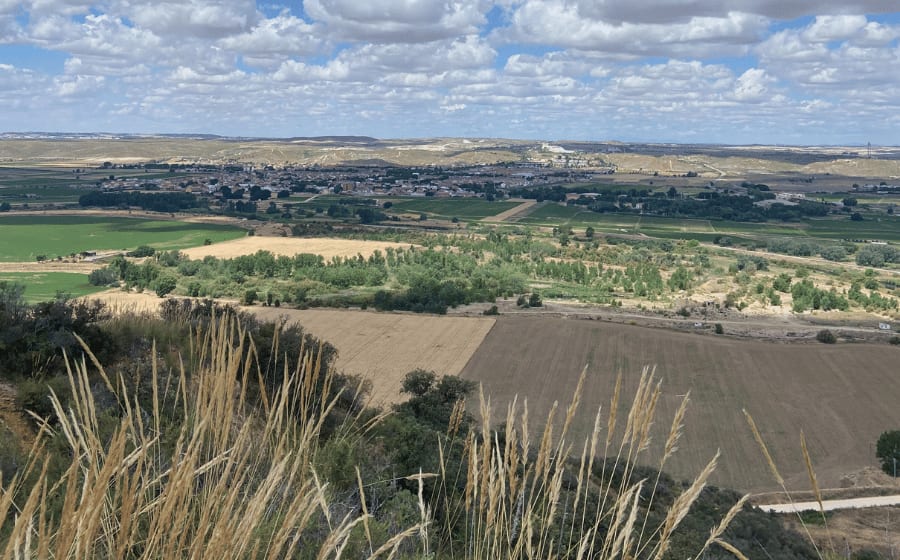 Light layers: Bring light layers that you can easily add or remove.
Comfortable walking shoes: As always, comfortable walking shoes are crucial to exploring Madrid.
A mix of long pants and shorts or skirts/dresses: Yes. For the girls who were wondering, we do wear dresses in Spring
Camera: to capture blooming flowers and trees.
Sunglasses: Always.
Closed-toed shoes.
Light raincoat: A light raincoat, just in case. 
Comfortable sneakers and running shoes to run in El Retiro Park
Lightweight scarf: Perfect accessory to add color to your outfit while keeping you warm in case the temperature drops!
Travel-sized tissues: During allergy season = always a good idea to have some tissues on hand.
---
I hope this article was helpful, and now you know what to expect when you come to Madrid in any season!
Let us know in the comments which caught your eye, and we'll help you plan your vacation! :)