Spain Travel Guide: 21 Ultimate Tips (by a Local Travel Agent)
September 14, 2023
Updated:

September 15, 2023
Published: September 14, 2023
If you are planning a trip to Spain, you must look for many itinerary ideas to help you plan. But when planning the cities and activities, you should remember that you are going to a completely different culture and might need a guide to navigate new waters.
From visa requirements to etiquette rules, I have listed the 21 most important tips to guide your journey through Spain.
After reading this list, you will know the details that make a huge difference when traveling.
Let's get started!
Types of Visas and Entry Requirements to Travel Spain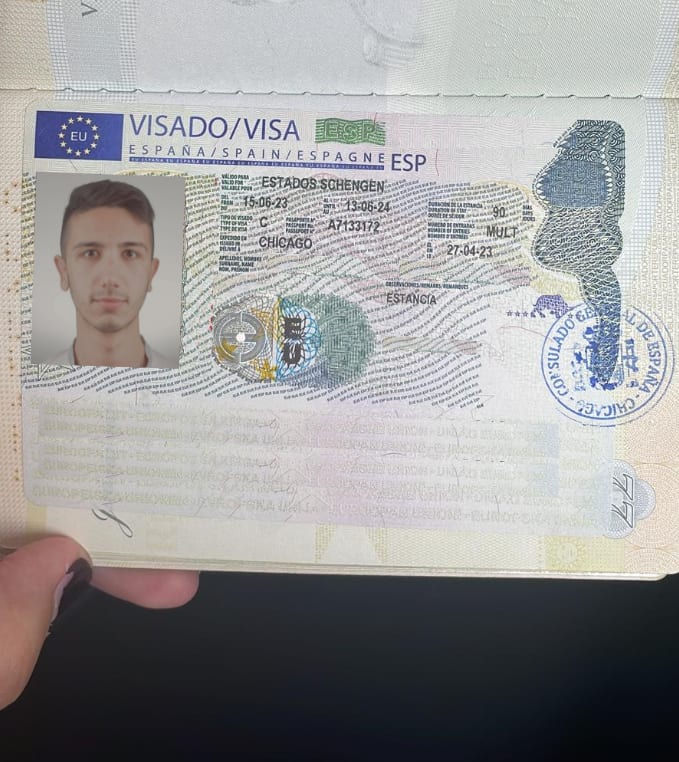 1. Always check your country's agreement with the European Union before traveling to Spain.
I will leave a big chart with all the countries that need visas and those that don't, but before I do so, I want to explain the three types of travelers. Three categories of travelers want to visit Spain: EU/Schengen citizens, free-entrance countries, and Schengen visa countries.
EU/EEA/Schengen
Travelers from the European Union, Schengen Area, or European Economic Area can go in and out of Spain as frequently as they would like without a visa or permit.
Free-entrance
Travelers of countries with free entrance are those whose nations have agreements with the European Union and are free to travel and stay in EU countries for a maximum of 90 days (during any period of 180 days). After that period, people who wish to stay longer must justify their time and get a residence.
Nevertheless, from 2024, the EU will ask people from these countries to register and pay for the ETIAS permit to track who enters, travels, and leaves the EU.
I have created a full guide to apply for the ETIAS permit. Check it out, and if you have any questions, leave us a comment:
Schengen visa
The third group of travelers is those from nations that must apply for and pay for a Schengen visa. The visa usually lasts one or two more days than those traveling.
2. If your country is listed in the Schengen Visa category, download the requirements and review them before attending your appointment.
Visa screening providers are very strict, and you must provide everything listed in the requirements. I want to emphasize health insurance because many visas get denied because travelers don't hire the right insurance. 
Make sure that you get international health insurance with the following characteristics:
A minimum coverage of medical costs: at least 30,000 EUR (equivalent to 33,100 USD as of August 2023).
It should cover all member states of the Schengen Area.
Cover any expenses arising from repatriation for medical reasons, urgent health attention, and/or emergency hospital treatment or death.
The latter point means that your insurance must cover bringing your body back to your home country in case of death. Sounds awful, I know, but it is a requirement. 
We have a full guide on how to apply for a Schengen visa, I will link it down below👇🏻:
3. Bring your passport and a copy of the bookings, tours, and activities you made for your trip. 
The passport might seem obvious for those with free-entrance and Schengen visas, but EU citizens often travel with their national identity cards (sometimes even a driver's license); still, bringing the passport with you is always recommended. 
Regarding the bookings, tours, and details of your trip, this is an important tip for Schengen visa travelers in case customs officers have any questions regarding your stay in the country. 
Best Time to Visit Spain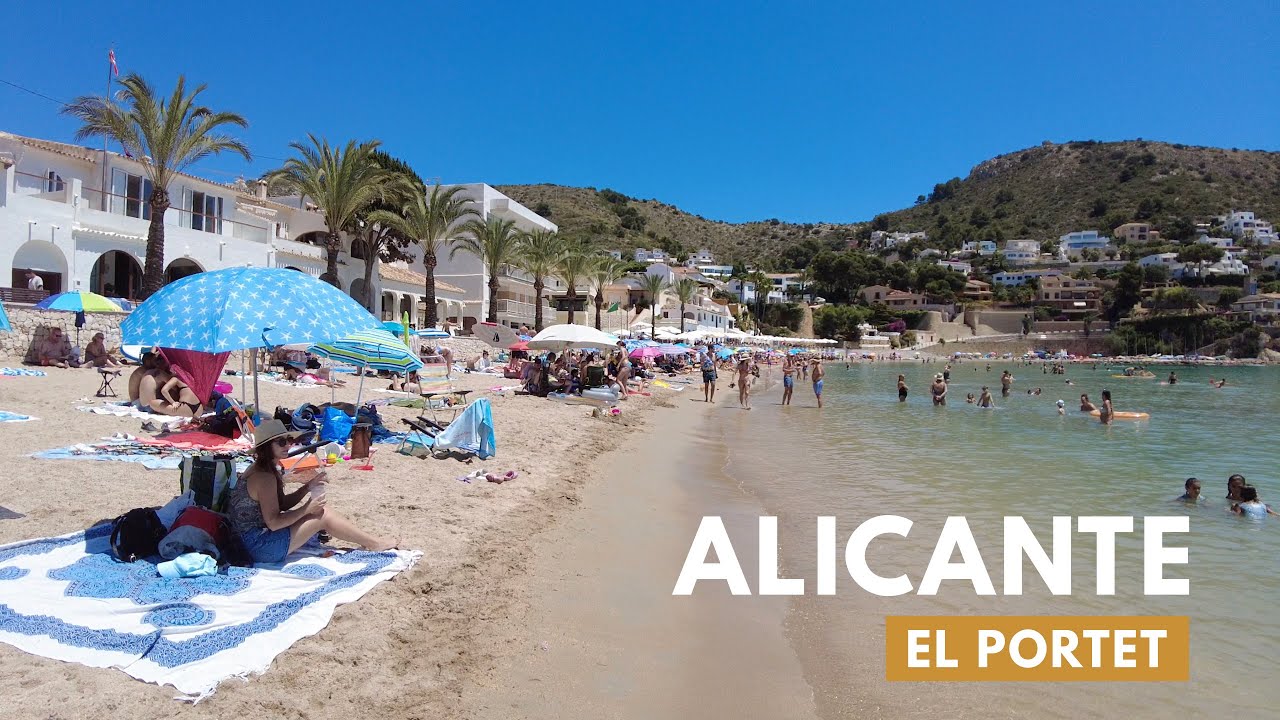 4. Book ahead to travel during Spain's best seasons. 
The peak seasons for tourism in Spain are Autumn (September to November) and Spring (March to May). 
June, July, and August are usually popular with Spaniards, and the busiest places are the coasts and the islands. Spanish people are fans of their beaches and islands, and the most crowded are usually Costa Barva, Ibiza, and Mallorca. 
🌞 Check out the best beach destination for each season:
5. When you choose your travel dates, consider local and national holidays.
Travelers should be aware of the days Spanish people have holidays because it is very probable that on that day, only a few stores, landmarks, and attractions are open to the public or function with a regular schedule.
So, if you can avoid national holidays such as the 12th of October, Spain's National Day, you will save yourself from any disappointment, delay, or re-scheduling.
🗓️ Here you have a list of all the holidays in Spain:

[List of Public Holidays in Barcelona [2023 and 2024]](/barcelona-holidays/)

List of Public Holidays in Madrid (2023 and 2024 calendar)

List of Public Holidays in Mallorca (2023 and 2024 calendar)

[List of Public Holidays in Seville [2023 and 2024]](/seville-holidays/)
6. Know where to travel in each season
Just like I mentioned before, in Summer, the busiest places are in la Costa Brava (Catalunya), Costa de Azahar (Valencia), Costa Blanca (Alicante), most beaches in Andalusia, and the Balearic Islands.
So, during Summer, try traveling to the North of Spain; places like Galicia, Santander, Cantabria, and the Basque Country have spectacular beaches and way better weather than the South. 
In Spring (March to May)and Autumn (late September and early October), try places in Andalusia, Valencia, the Canary Islands, and the Balearic Islands. Prices won't be as high as in Summer, temperatures won't burn you alive, and beaches won't be as crowded. 
For Winter, go anywhere! Anywhere! The North will always be colder than the South, but all of Spain is enjoyable in Winter. 
☃️ For more details and tips of the best time to visit Spain, check the following article:
Accommodation Recommendations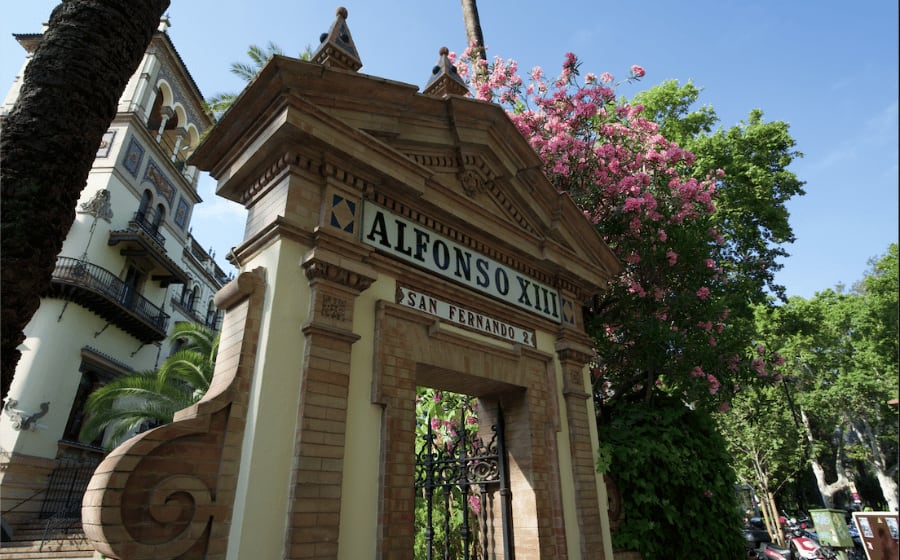 🛌🏼 In the articles below, we have listed our top recommendations for hotels in Madrid, Barcelona, Seville, and Mallorca:

9 Best Hotels in Madrid: Luxury, Unique, Budget & Backpackers

9 Best Hotels in Mallorca for the Vacation of a Lifetime

Top 9 Hotels in Seville: From Budget to Luxury
7. Make a list of your preferences and budget before looking for the hotel
Booking a hotel is always a tricky business. We want our accommodation to fit our needs and preferences as best as possible.
So, before even opening the Booking website, be sure to write down what you need your hotel to have, how far from the city center you are willing to know, what is your maximum price per night, and more. Having these things clear is best, so it is easier to look for a hotel.
8. Book ahead of time if you don't want to pay the high price of a regular hotel
The closer you get to the travel date, the more expensive the hotels will be. TripAdvisor made a study that proved that booking two months in advance can help you save some money, so if you want to get a good hotel for a fair price, do your research and book before it is too late!
9. Book a hotel that is close to public transport
Additionally, I always recommend staying close to a metro or bus station so it becomes easier for you to move around and be familiarized with public transport.
On most occasions, it will save you from very expensive taxis!
Transportation Options
10. Travel by train and bus for convenience and comfort
It is best to travel by train or bus to travel from one region to another. Booking these land transports is cheaper and more convenient than taking a flight, as the stations are close to the city center.
I would call these transport efficient for closer. Trips such as Barcelona-Madrid, Madrid-Seville, Seville-Cordoba, Madrid-Valencia, etc.
11. Travel by plane for time-saving
However, taking a flight for longer distances and saving time is best. Nevertheless, you must know that depending on the destination, flights can be more expensive than the train or the bus.
For example, going from Santiago de Compostela to Santander is better by plane than train because there is no direct line between these cities. 
12. Use your feet!
The best way to move inside the city is by foot! Cities in Spain are compact, and you get to know them better on foot. 
Using your feet is how you discover the hidden gems and cute streets that will make the memories of the trip even better. And, if one day you are too tired for that, ride the metro and bus to feel the actual vibe of the city.
🚃 Discover how to get around Madrid, Barcelona, Seville, and Mallorca:

How to Get around Barcelona + 8 Tips I wish someone told me

How to Get Around Madrid + 8 Tips I Wish Someone Told Me

How to Get Around Mallorca: 9 Tips I wish Someone Told Me
Cultural Etiquette in Spain
13. Be prepared to start dinner between 8 and 9 pm (at the earliest!)
When people visit Spain, they are usually surprised at their life schedules. Spanish people wake up a bit later and eat very late. 
Their dinner time is usually between 9 pm and 10 pm, which is sleeping time for other European countries like the Netherlands.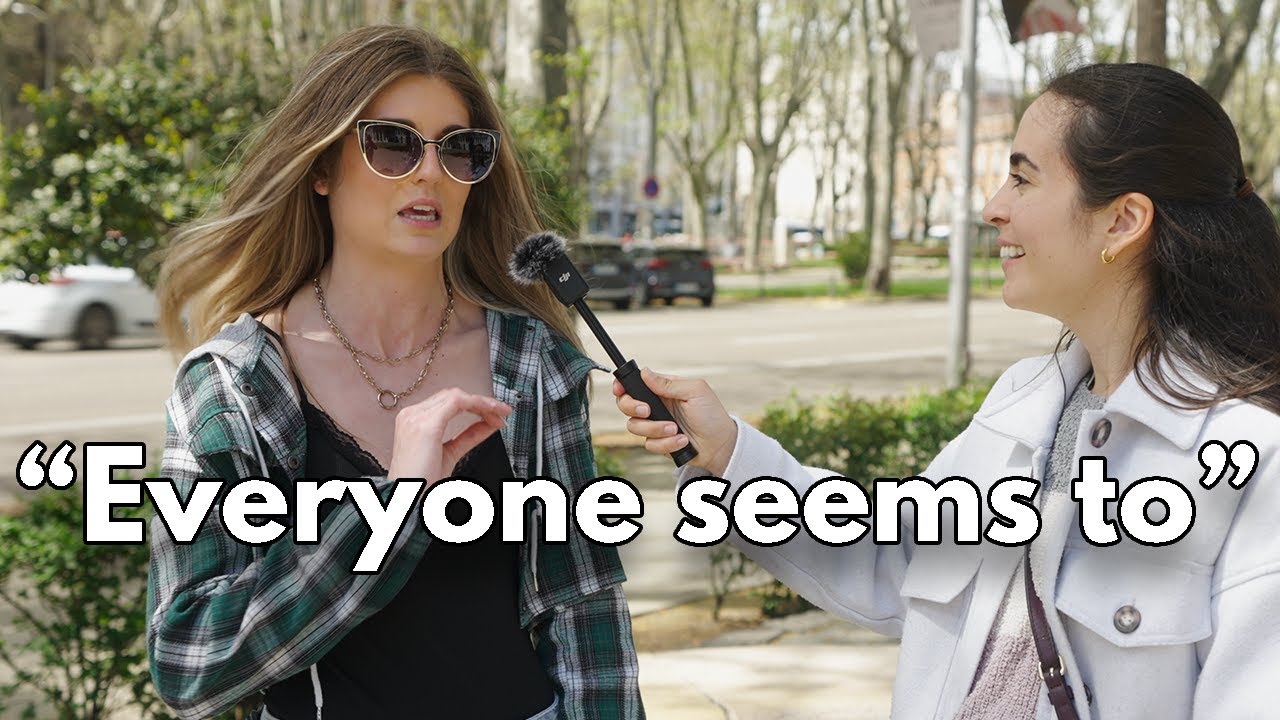 14. Tipping is not mandatory in Spain
Tipping is not mandatory in Spain, and unlike the US, there is no minimum amount you should leave at the table.
For Spanish people, tipping is a sign of being happy or not with the service you just received, and the amount is voluntary. 
💸 Read more about this etiquette rule in our article:
Safety and Emergency Contacts in Spain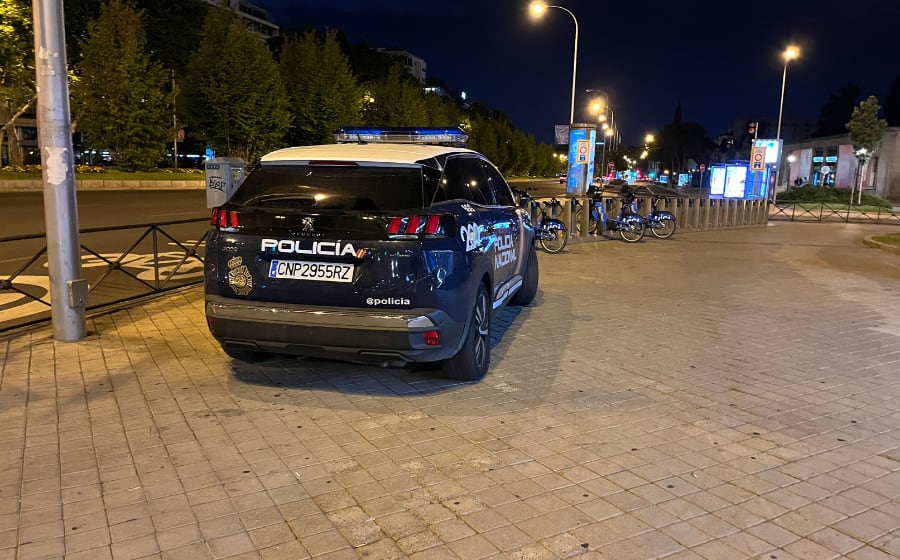 15. Be careful with pickpockets in the bigger cities
In bigger cities like Madrid, Barcelona, and Valencia, travelers should be careful with pickpockets. 
Especially in crowded places like the metro, pickpockets can be dangerous to your assets like passports and wallets.
16. Always put your valuable stuff where you can see it
What do I mean by this? If you like putting your stuff in a backpack, don't carry it in your back!
I have seen people getting their stuff stolen because they couldn't feel that someone else was stealing their wallet. These are facts!
Storytime:
I was walking Gran Vía with my aunt when a gut suddenly screamed: "Stoped there! I am the police". We thought it was a joke, but the guy who screamed that (a regular tourist) stopped a family from getting pickpocketed by two girls. 
A girl from the family was getting her wallet carefully picked by two young women. The guy spotted them and warned them that if they didn't give back the wallet, he was calling the police. 
The woman gave back the wallet and ran away.
My aunt and I were right next to the victim's family, so that it could have been us!
The lesson of the story? If you have a backpack, wear it in front of you. If you wear a purse, ensure it's closed, and never leave your stuff on the ground.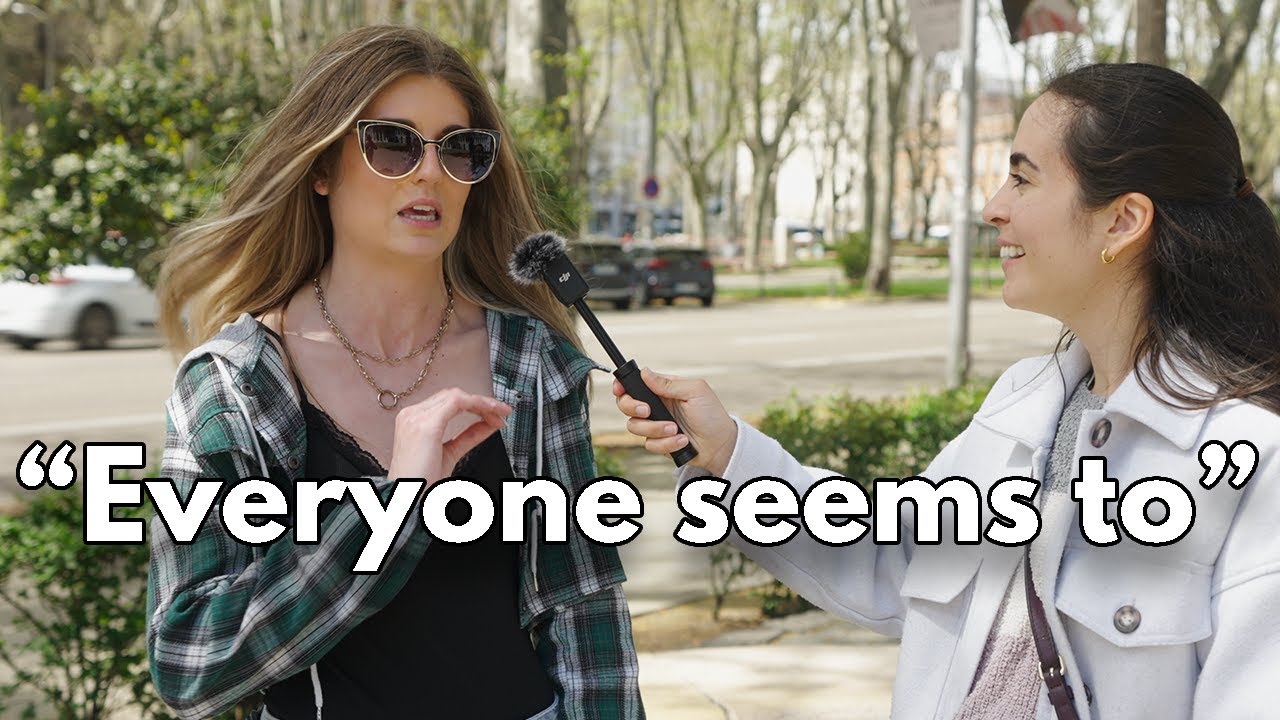 Currency and Payment Methods in Spain
17. Bring euros from your home country
Spain's currency is the euro, and it is best to make any conversions before from your home country. 
The airport and Money Exchange houses usually have higher tariffs than your home bank, so it's best to bring some euros already. 
18. Bigger cities have credit-card-only stores
The bigger and most tourist cities like Madrid, Barcelona, Valencia, and Seville will usually accept credit cards on most occasions, but be ready to use some cash in smaller towns and villages.
19. If you pay with a credit card, make the payment in euros. 
I have always been told that it is better for you to choose to pay in euros at the moment than in dollars or your home country's currency because it is cheaper. This is because it allows your bank to set the exchange rate, which will always be a better option. If you pay in dollars, you get the worst exchange rate from the merchant.
Language Considerations in Spain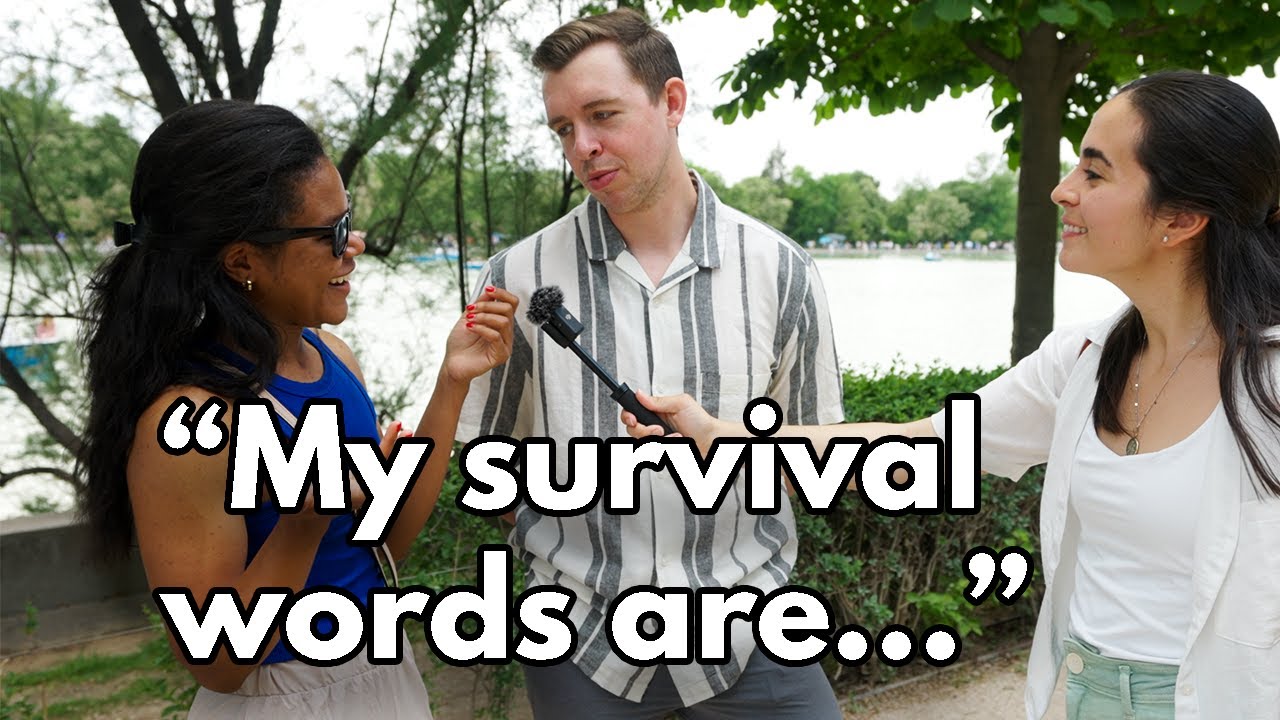 20. You can visit bigger cities with little Spanish knowledge
Madrid, Barcelona, and Valencia have levels of English good enough for you to visit without knowledge of Spanish. Nevertheless, practicing some basic phrases to help you have a smoother trip is best.
Final tips
21. Enjoy your trip and be open to Spain's culture! I am sure you will fall in love!
---
There you have it! Twenty-one tips to make your trip to Spain as lovely as possible. These tips will come in handy for your journey and help you get through any situation.
If you have any doubts, let us know! We love reading you. Happy travels!
---
Do you need a visa to travel to Spain? Country chart
| EU/EEA/Schengen Area | Free-entrance Countries | Schengen Visa Countries |
| --- | --- | --- |
| Austria | Albania | Afghanistan |
| Belgium | Antigua and Barbuda | Algeria |
| Bulgaria | Argentina | Angola |
| Croatia | Australia | Armenia |
| Cyprus | Bahamas | Azerbaijan |
| Czech Republic | Barbados | Bahrain |
| Denmark | Bosnia and Herzegovina | Bangladesh |
| Estonia | Brazil | Belarus |
| Finland | Brunei | Belize |
| France | Canada | Benin |
| Germany | Chile | Bhutan |
| Greece | Colombia | Bolivia |
| Hungary | Costa Rica | Botswana |
| Ireland | Dominica | Burkina Faso |
| Italy | El Salvador | Burundi |
| Latvia | Georgia | Cabo Verde |
| Lithuania | Grenada | Cambodia |
| Luxembourg | Guatemala | Cameroon |
| Malta | Honduras | Central African Republic |
| The Netherlands | Hong Kong S.A.R* | Chad |
| Poland | Israel | China |
| Portugal | Japan | Comoros |
| Romania | Kiribati | Cote D'ivoire |
| Slovakia | Macao S.A.R* | Cuba |
| Slovenia | Malaysia | Dem. Rep. Of Congo |
| Spain | Marshall Islands | Djibouti |
| Sweden | Mauritius | Dominican Republic |
| Iceland | Mexico | Ecuador |
| Liechtenstein | Micronesia | Egypt |
| Norway | Moldova | Equatorial Guinea |
| Switzerland | Montenegro | Eritrea |
| | Nauru | Eswatini |
| | New Zealand | Ethiopia |
| | Nicaragua | Fiji |
| | North Macedonia | Gabon |
| | Palau | Gambia |
| | Panama | Ghana |
| | Paraguay | Guinea-Bissau |
| | Peru | Guyana |
| | Saint Kitts and Nevis | Haiti |
| | Saint Lucia | India |
| | Saint Vincent | Indonesia |
| | Samoa | Iran |
| | Serbia | Iraq |
| | Seychelles | Jamaica |
| | Singapore | Jordan |
| | Solomon Islands | Kazakhstan |
| | South Korea | Kenya |
| | Taiwan** | Kosovo |
| | Timor Leste | Kuwait |
| | Tonga | Kyrgyzstan |
| | Trinidad and Tobago | Laos |
| | Tuvalu | Lebanon |
| | Ukraine | Lesotho |
| | United Arab Emirates | Liberia |
| | United Kingdom | Libya |
| | United States of America | Madagascar |
| | Uruguay | Malawi |
| | Venezuela | Maldives |
| | | Mali |
| | | Mauritania |
| | | Mongolia |
| | | Morocco |
| | | Mozambique |
| | | Myanmar |
| | | Namibia |
| | | Nepal |
| | | Niger |
| | | Nigeria |
| | | North Korea |
| | | Northern Mariana Islands |
| | | Oman |
| | | Pakistan |
| | | Palestine |
| | | Papua New Guinea |
| | | Philippines |
| | | Qatar |
| | | Republic of the Congo |
| | | Russia |
| | | Rwanda |
| | | Saudi Arabia |
| | | Senegal |
| | | Sierra Leone |
| | | Somalia |
| | | South Africa |
| | | South Sudan |
| | | Sri Lanka |
| | | Sudan |
| | | Suriname |
| | | Syria |
| | | São Tomé and Príncipe |
| | | Tajikistan |
| | | Tanzania |
| | | Thailand |
| | | Togo |
| | | Tonga |
| | | Tunisia |
| | | Turkmenistan |
| | | Türkiye |
| | | Uganda |
| | | Uzbekistan |
| | | Vanuatu |
| | | Vietnam |
| | | Yemen |
| | | Zambia |
| | | Zimbabwe |
| -—————————— | -—————————— | -—————————— |