10 Things I Wish I knew Before Studying Abroad in Madrid
February 13, 2023
Updated:

May 9, 2023
Published: February 13, 2023
---
New changes, uncertainties, fears, and endless emotions appear when deciding to study abroad and choosing the best city for you.
The average number of international students in Madrid was 190,000 in recent years, and it is increasing!
This cosmopolitan city is home to many different cultures that come together, looking for the same thing: A new and enriching cultural experience, along with excellent education programs that bring the opportunity to broaden professional futures.
Also, Universities in Madrid have always proven to be at a high level, making them so attractive to international students worldwide.
This is why I want to give you the best advice I wish I had known before moving to Madrid, so I can help people like you to get the best out of their experience in this beautiful city.
To achieve this, I made a podcast with three international students, Dani from the United States, Emma from Norway, and Valeria from Ecuador. We shared our experiences that I'll now summarize in 10 pieces of advice to help a buddy out!
10 Things I Wish I knew Before Studying Abroad in Madrid
Let's dive into it!
---
1. Get yourself some roomates
Having roommates guarantees you less time alone if you're a social butterfly.
Also, having a shared apartment in Madrid is one of the best advantages of an exchange experience, living abroad, and settling in a new country. 
Whether you choose a student residence or a company that manages student apartments, this way, you'll enjoy your experience to the fullest.
You can meet incredible people and become best friends with them (As I did). 
Your roommates can also help you integrate into their social circles and get to know more exchange students in other universities. Trust me. This will make your experience much more enjoyable as you share it with others.
And don't worry. If you have problems with your roommates, you can always change your apartment, but you'll never regret meeting someone you like! 
Besides, a shared flat allows you to live in a more convenient location since these are generally larger and better located. 
In Madrid, the average rent is between 350 and 800 euros, depending on the apartment type and area you are looking for. 
Typically, the costs of electricity, water, and gas are usually separate. They send you a bill with the total at the end of the month, and if you live with roommates, you can divide it into equal parts.
Therefore, it's more budget-friendly than if you were in an apartment alone in Madrid, which would undoubtedly be more expensive since you'll handle all costs yourself.
---
2. Put yourself out there. Don't be scared of making plans
One of the best learnings of moving abroad is getting on someone else's feet to witness how other people live in different parts of the world. 
Travel opens your mind, makes you more sociable, gives you tons of stories to tell, and allows you to make more friends. 
This is how you'll become more empathetic and open-minded and understand that things work differently in other parts of the world and that cultures have been living like that for centuries. 
Give it a chance if you are skeptical about some plans or activities. If you don't like them, that's okay! No problem. Move on to the next thing. You can always try something else. 
The experience will end at some point, and you better get back home without regretting not making enough plans. 
For this same reason, I strongly suggest you make the most of this experience and immerse yourself in Spanish culture, the city, and all the cool places worth discovering. 
One of the biggest advantages of Madrid, and what people often like the most, is that you can walk the streets and enjoy restaurants, cafes, bars, clubs, workshops, culture, and entertainment of all kinds at all hours. 
Also, it is home to many diverse cultures. You can always find your group since many international people have this destination as their top place to study abroad. 
Madrid is the perfect city to spend your college years and master's. The number of plans this city offers is so immense you will not get bored for a second. 
---
3. Prepare for an International Environment
Madrid welcomes international students from all over the world. Get ready to surround yourself with people from everywhere and different cultures. 
One of the most significant advantages of coming here is exposure to a diverse, international, and different environment. You will undoubtedly open your mind to new ways of socializing and making friends. 
As Dani and Emma told us in the podcast:
"You should prepare yourself to hang out with internationals. Spanish people usually have their groups of friends already established and hang out with each other. So you'll probably hang out with internationals".
---
4. Look for accommodation ASAP, and Don't live next to a nightclub!
Finding where to live in Madrid can be a frustrating and tedious process. This is why I recommend looking for flats/apartments/accommodation as soon as possible. 
This became even clearer when I talked to Emma and Dani, and they told me their situation was the same. 
Emma stated that she would also have appreciated help finding accommodations in Madrid. It can be a tedious process. 
The truth is that I don't know many people who haven't had problems when looking for an apartment in this big city. The demand is very high, so is the rent, and the good opportunities pass quickly. 
The best advice I can give you is as follows:
Always visit the apartment first. Never send money to a receiver you haven't seen, talked or messaged before. Even in the most desperate of cases. Many of us make this mistake because we fear a great offer will disappear. 
But let's face it. When it comes to apartments, sometimes things are too good to be true, as can happen in any other big city in the world. 
9 Best Areas to Stay in Madrid for Students, Expats & Tourists
Carefully choose the area you would like to live in, depending on your lifestyle and what you need close by. Your exchange experience relies on it. 
In this article, we help you choose the most suitable area in Madrid according to your tastes and needs. Have a look at it:
Have the down payment to reserve the apartment you like in time and avoid someone else taking it away from you. 
Write down the conditions, so promises are not left in the air. 
Enable notifications in portals such as Idealista, alquilopisosmadrid, homii, and spotahome. 
---
5. Learn the Spanish basics
Learn some Spanish before coming to Madrid. Knowing at least the basic sentences to communicate or downloading a translator app is very useful. 
As Emma told us:
At school, most professors speak Spanish. So they would most likely send emails written in Spanish without considering English-speaking students since they are often a minority. 
However, this is not always the case, and it mostly happens in Public Universities.
I've spoken to friends studying at IE University in Madrid, a private and international university, who say that emails, homework, tasks, and interactions are in English, considering that most students are international at this University. 
So, it depends on whether you choose a private or a public university. They are both pretty similar in terms of education. Still, the environment, exchange student activities, and English-speaking atmosphere varies depending on the institution. 
These articles might be helpful if you're interested in learning Spanish basics:
Also, ask your counselor if you have any doubts or complaints about the support you're getting as an International Student!
I'm sure most people who complain that they don't have a support system haven't even addressed their university counselor for advice. (and if you did and it failed, I'm so sorry for saying this)
Speaking out could also help other college students in the same situation and even improve the Universities' programs after your suggestions.
I've met hundreds of people who say their experience improved after seeking help and asking trusted sources about their issues.
Remember, if you have ANY questions about your exchange experience, email us! We'll be so happy to help you.
---
6. Get things sorted within the first few weeks
The first few weeks are crucial and will determine your experience studying abroad. 
People find their group in the first weeks of the exchange. If you fall behind because you are homesick for the first few days, it can be harder to pick up the pace once the exchange has started. 
But it is normal, and it happens to all of us. 
I advise trying to find your group of friends during the first weeks of the exchange or as soon as possible. 
Be bold and invite people to your plans. Ask questions, go out of your comfort zone, accept to go to new activities, and propose visits to things you like. 
You will appreciate having a circle of support these first few weeks; they will become your best friends on the exchange.
---
7. Developing and maintaining relationships is key
In Spain, they place great importance on building and maintaining social relationships. 
It implies traditions, celebrations, festivities, and long after-dinner conversations called "sobremesas," which translates into a great social life that can even be noticeable in the streets. 
It is typical to find people socializing on a terrace at any time. As I mentioned, this surprises many visitors who come to Madrid and immerse themselves in the culture of enjoyment, relaxed lifestyle, and less hectic than it can be in the USA.
As Dani mentioned, in his home country, people are much more "on the go," and it seems that the hours in the day are not enough to complete everything they want to do. 
According to Emma, one of the most significant cultural differences between Norway and Spain is that relationships have more weight in Spain and a more "collective" society.
In her country, on the other hand, if you ride the subway, you will see that people respect each other's personal space much more. Everyone is in their bubble, whereas in Spain, you can casually chat with a stranger, which would be normal! (but we'll get there later!)
---
8. Make a bucket list and prioritize your spending
Okay, this particular advice comes from me. It is easy to get carried away by the Madrilenian lifestyle once you arrive in this city. 
The amount of things to do is overwhelming, and you must learn to prioritize and manage your finances during your stay. 
It may sound like mom and dad advice, but believe me. If you plan well, you will thank yourself later for it and get the most out of the experience. 
Prioritize.
Suppose you are interested in traveling around Spain and Europe while studying in Madrid. In that case, keep that goal in mind when making extraordinary expenses.
For example, a 30€ shirt in Zara may not seem like a big expense. And it is not, but if you think you can find plane tickets at the same price, I believe it is not so difficult to choose.
Also, there are more things you can do. For example, download an app to save money, eat at the university residence, and take advantage of free tapas bars. 
There are many ways to save money and live on a Student budget while going out every day and living in Madrid to the fullest. Here are my top recommendations:
With that being said, you should have bucket list!!!
Either for yourself or to share with your friends. It will ensure that you always know what to do, what to eat, and what to discover, and it will help you prioritize.
This tool is perfect for indecisive people since you already have the hardest part of the work done.
The only thing left is to let yourself go and immerse into this unique experience of studying abroad.
---
9. Get used to different. Madrid's relaxed college life will give you plenty of cultural shocks.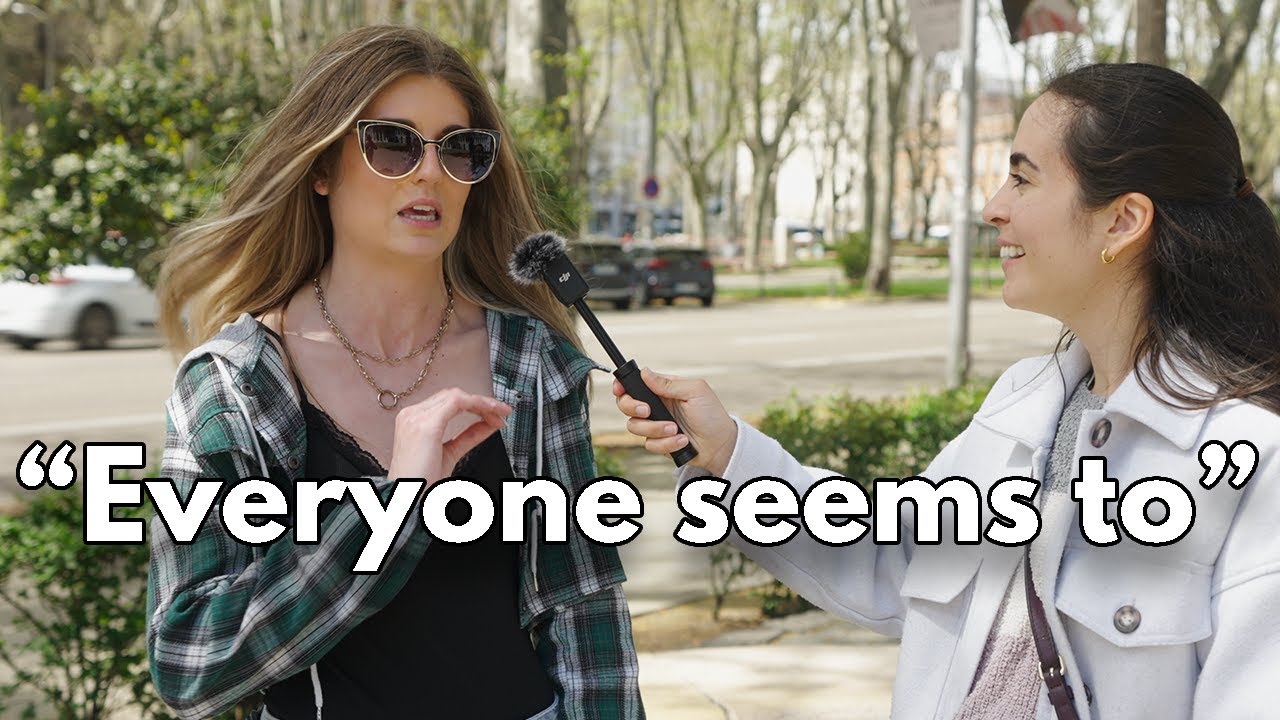 Dani recommends his American classmates come and study in Spain, specifically Madrid.
Because it is a city that has a lot to offer, there is a lot of energy in the streets where you can go for walks and actually enjoy them and because it is a very relaxed lifestyle.
Moreover, European Architecture is extraordinary and it makes my walks even more pleasant.
Also, education is much cheaper in Madrid than in the United States. Tuition fees vary depending on the University and the course you have chosen.
For example, in Madrid, it can cost you between $2,500 and $5,000 per year in tuition fees, while in the US, it would be about $10,230 and $60,000.
On the other hand, sports are not a big deal in Spain as in the United States, where people actually go to universities to play a specific sport and even get scholarships. Here, students go to class and back home or grab a beer on a terrace. They do not have sororities and fraternities to be part of.
However, depending on the University, you can join specific clubs by topic. But they are usually complementary to your studies.
Another cultural difference is that, in Spain, sportswear is worn for sports or going to the gym. In the United States, it is normal to see people dressed casually in whatever they want for attending class. (usually the most comfortable clothing possible) Such as leggings, oversized hoodies, and hats.
On the contrary, people dress nicely in Spain, and presentation matters.
In Norway, it is the opposite. Education is much cheaper since the government provides quality education for free.
But Emma recommends an exchange experience since it's so eye-opening that it will get you out of your comfort zone to force yourself into things you wouldn't do in your culture.
Also, professors have a lot of prestige in Spain. They should be respected and treated with politeness. There's a hierarchy between students and professors in Spain that is less noticeable in nordic countries.
Moreover, grades also matter! They are a massive indicator for evaluating and assessing your work in college. You should expect good grades if you comply with the requirements, but this is different from nordic countries, where the focus is on the student and their development.
---
10. Be careful who you randomly chat with!
Okay, Spanish people are one of the most open, sociable, and friendliest societies among other cultures.
However, be careful with who you interact depending on the context, situation, environment, and matter.
It is okay and normal to have a casual chat with people; most likely, you have friends who have already told you that this has happened to them at least once.
But it would be best if you kept an eye on who you talk to since, as in any other big city in the world, you don't know their intentions.
So, avoid getting fooled by a stranger and try to sense and catch the situation in which you're getting involved.
Pay attention, stay vigilant, take care of your belongings, and don't be scared to say you are uncomfortable. You're in all your right to be left alone!
Many people come to Spain and leave, saying that it is an unsafe country. But safety is one of the main advantages I can find about living in Spain, specifically in Madrid.
I have lived in other cities in Spain, such as Pamplona, and I felt very safe every time.
It just feels so good to walk around your neighborhood and come back home safe and sound!
I would definitely recommend Madrid as a city to come to study. Everything you need will be available, and the number of plans you can experience is endless.
The vibes living in Madrid are just immaculate. The sense of independence you can get in this city is fantastic.
You will not regret for a second this decision, and Madrid is undoubtedly the best place out of all of them you can pick.
---
While studying abroad, the concept of time becomes so distorted that you learn to measure it in small moments, whether it's a facetime call with your loved ones back home, or a beer with the new ones.
And one of the most extraordinary things this experience has taught me is that now that you know what it means to give up comfort, start from the beginning, and realize that world is so big, you will never give up on discovering it.
Thank you so much for reading, and I hope this article was helpful! I'll be happy to read you, and remember to listen to our Podcast! We had such a great time while making it. :)