The Best City in Spain according to your different wants and needs
October 17, 2022
Updated:

May 3, 2023
Published: October 17, 2022
If you ask a Madrileño, he would definitely say Madrid! However, many other places in Spain are worth discovering because they stand out from others in many aspects.
This is why I'll explain to you ~in depth~ about the best city in Spain that will perfectly suit all your needs and wants according to the following criteria: Security and Safety, Health System, Culture & Environment, Infrastructure, and Education. Their pros, cons, and tips to guide you through Spain's best cities!
We find differences between some sites and others within the Iberian Peninsula, and it's not the same comparing cosmopolitan cities with small rural towns, so I've considered the best places to live where you can taste a bit of everything.
Let's dive into it!
---
1. Oviedo, for Security and Safety
First, what is safety? Well… we could say lots of things, but one of them is not being worried about being robbed, walking alone on the street at night while knowing you are protected, or even leaving your belongings unattended.
Security is a very relevant factor when deciding a place to live, I recommend Oviedo, in Asturias because it has an intrusion rate of 0.6% (among the lowest) and a criminality rate of 5.37 out of 100. This charming Northern City in Spain holds many other things, such as a great quality of streets, magnificent green areas, an excellent quality of life, quiet neighborhoods, and its very easy (compared to other cities) to buy or rent a house. Also, the local police and the city hall have developed campaigns and initiatives, such as the Security and Vial Education Campaign, in which they collaborated to make school roads secure and accessible for all kids that walk to school every day.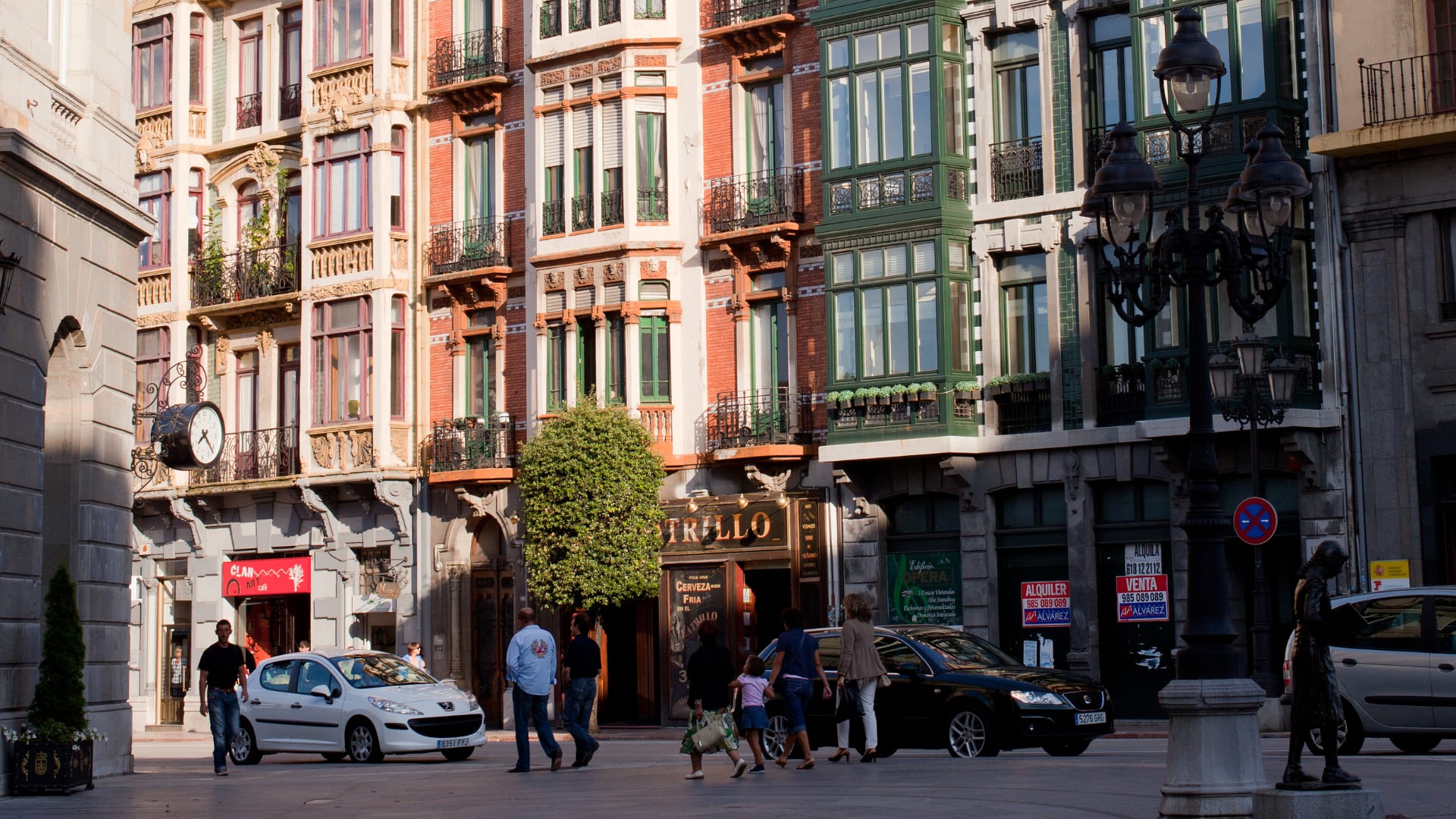 However, criminality in large cities is not the same as in rural towns or less populated areas. And, if you're interested in living in a smaller and less crowded town, you must know there are cities in Spain with better security ratings.
The UNESPA (Spanish Union of Insurance and Reinsurance Entities) conducted a study in which they analyzed citizen security by considering three key variables: robberies, road safety, and fires. The study analyzed data from different cities in Spain and the probability of having a traffic accident, being a robbery victim, and the chances of having a fire in your car or house.
The safeties cities according to that study are Albacete, in Castilla La Mancha (with a rating of 5.9 out of 10); San Cristobal de la Laguna, in Tenerife, Canary Islands (5.7); and Palencia, in Castilla y León (5.7). These cities have a lower crime incidence, heavy penalties for offenders, and happier workers in the security sector. In the same study, Oviedo scored a rating of 5.1 out of 10.
I always felt very secure while in Oviedo. It is indeed a true blessing to be able to walk late at night and not have to worry ~that much~ about being robbed or assaulted. In general, it doesn't happen often, and I can confirm this is a very secure city to live in (compared to others that are more cosmopolitan and chaotic). Oviedo has a bit of everything. You can enjoy the different seasons and delicious dishes and walk through the streets without concerns. 

-Almudena, 38 years old.

Note: As we know, robberies can happen to you even in the safest place in the world. Still, certain neighborhoods and municipalities have more people with criminal tendencies where incidents are more likely to happen. Cities such as the following offer us a stress-free life regarding these topics:
Teruel
Ávila
Huesca
Segovia
Cáceres
Zamora
Orense
Salamanca
Pontevedra
Lugo
Valladolid
---
2. Málaga, for Culture & Environment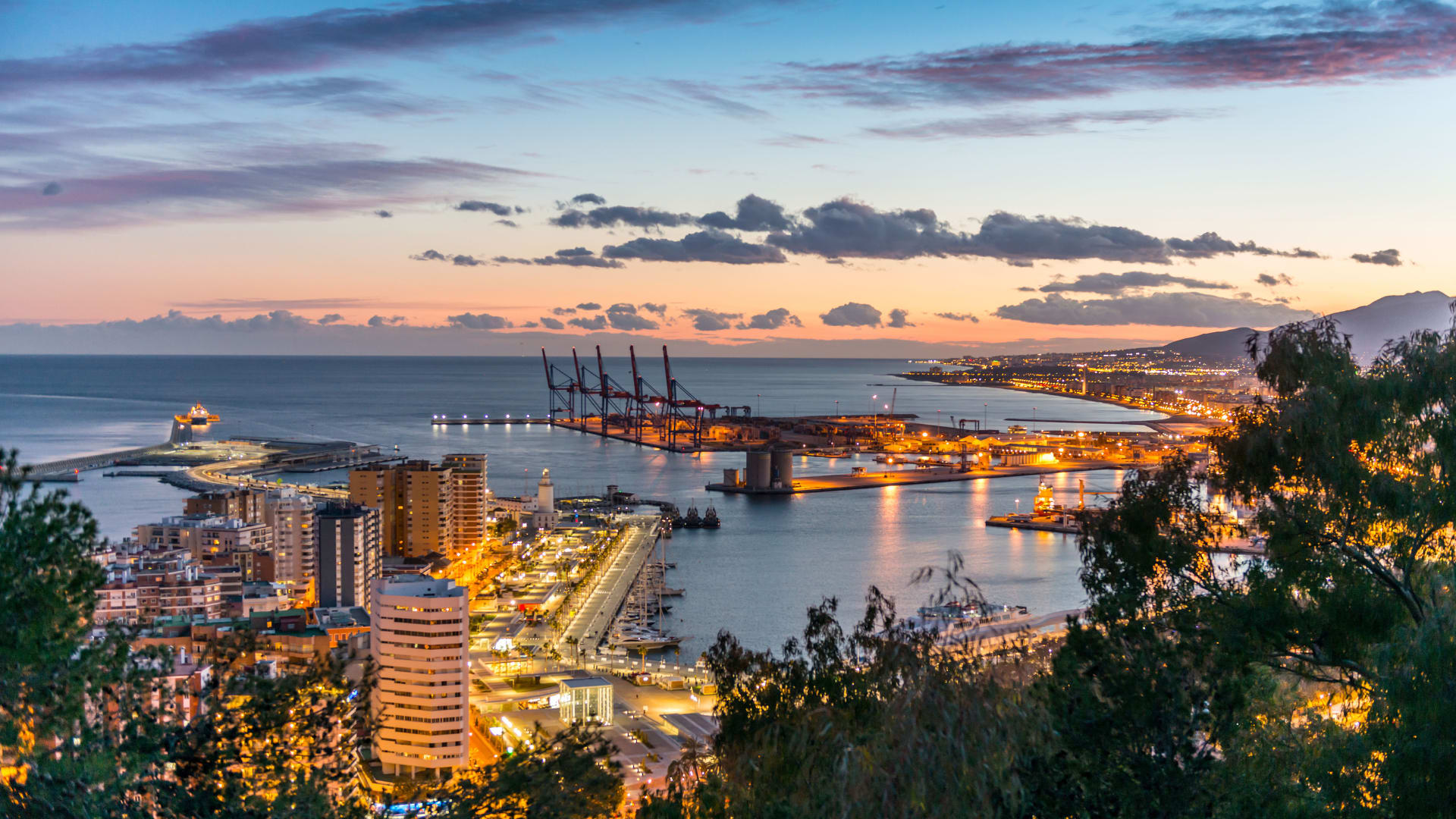 Besides Barcelona and Madrid, which are widely known for having the absolute best cultural offer, Málaga was recognized in 2022 as the most cultural city in Spain, according to the Culture Observatory of Spain. The cultural offer of the town is extensive. Some of its must-see places are the Picasso Museum, the Carmen Thyssen Museum, the Mercado Central de Atarazanas, and the Casa Natal.
There are many reasons why I could recommend this city to anyone. But if you are one of the people who get winter blues and the weather quickly gets you in a mood, you'll be surprised to know that Málaga is one of the Spanish (and European) municipalities with the best climate conditions. It has an average of 300 days of sunshine a year and average annual temperatures of 73.4°F 73.4°F (23° C). So that will definitely raise your spirits and become an excellent antidote to depression and sadness.
Moreover, not every city can brag about its gorgeous beaches like Málaga does! Among the most famous ones is La Malagueta, which enjoys a privileged location on the edge of the city's historic center. If you want to know more about southern beaches in Spain, then you'll enjoy this post: Rising next to the sea? Fall in love with Spanish Beach Towns.
Málaga is a great place to enjoy and learn by experiencing many cultural and leisure activities. Its historical legacy is rich and surprising. The city is a result of a beautiful mixture of cultures throughout centuries, resulting in a charming town with lots of personality and architectural beauty. It was founded by the Phoenicians in the 7th century BC. Later the Greeks arrived, followed by the Romans, the Byzantines, the Visigoths, and the Muslims.
I swear there is art and culture in every corner. Málaga is home to the Famous Spanish Artists Pablo Picasso and Antonio Banderas and treasures many emblematic monuments and constructions like "La Manquita" Cathedral and the Gibralfaro Castle. 
Almost forgot to mention that Málaga is also surrounded by beautiful White Cities and municipalities, ideal plans for weekend getaways and detoxing. According to National Geographic, places like Mijas, Frigiliana, and Ronda are considered the most beautiful towns in Spain. 
The environment is very chill in Málaga, so if you're looking for a place to relax and enjoy your days to the fullest, this city is for you! The character of its people, good climate, and a slower lifestyle than in other European cities make Málaga one of the best places to live regarding Culture & Environment.  
"If I had to choose a city to live in, taking into account the culture and the environment, without any doubt, it would be Málaga. It has one of the most fascinating cultures in history. In this city, we can appreciate the fusion of different cultures, cultures that have lived together for years. In Málaga, we found beautiful monuments like the astonishing Cathedral and small characteristic neighborhoods with incredible charm. As for the environment, Málaga is a city with the best of both worlds. You can enjoy some countryside and the fantastic beaches too."

- Yolanda, 50 years old from Madrid
---
3. Pamplona, for the best Health System
One of the most frustrating things ever is having to wait intolerable long hours to get attended at a hospital, even for primary care. But this doesn't happen in Navarra and Pais Vasco since they have the most excellent health systems in Spain. They spend more than 1,600 euros per inhabitant, compared to just over 1,230 euros in Madrid. The Basque Country is the autonomous community with the best health services overall, while Murcia is the worst. 
Then why Pamplona? Because they have the best medicine in the healthiest environment. The city is an international health reference city and has a lot of prestige in public and private hospitals.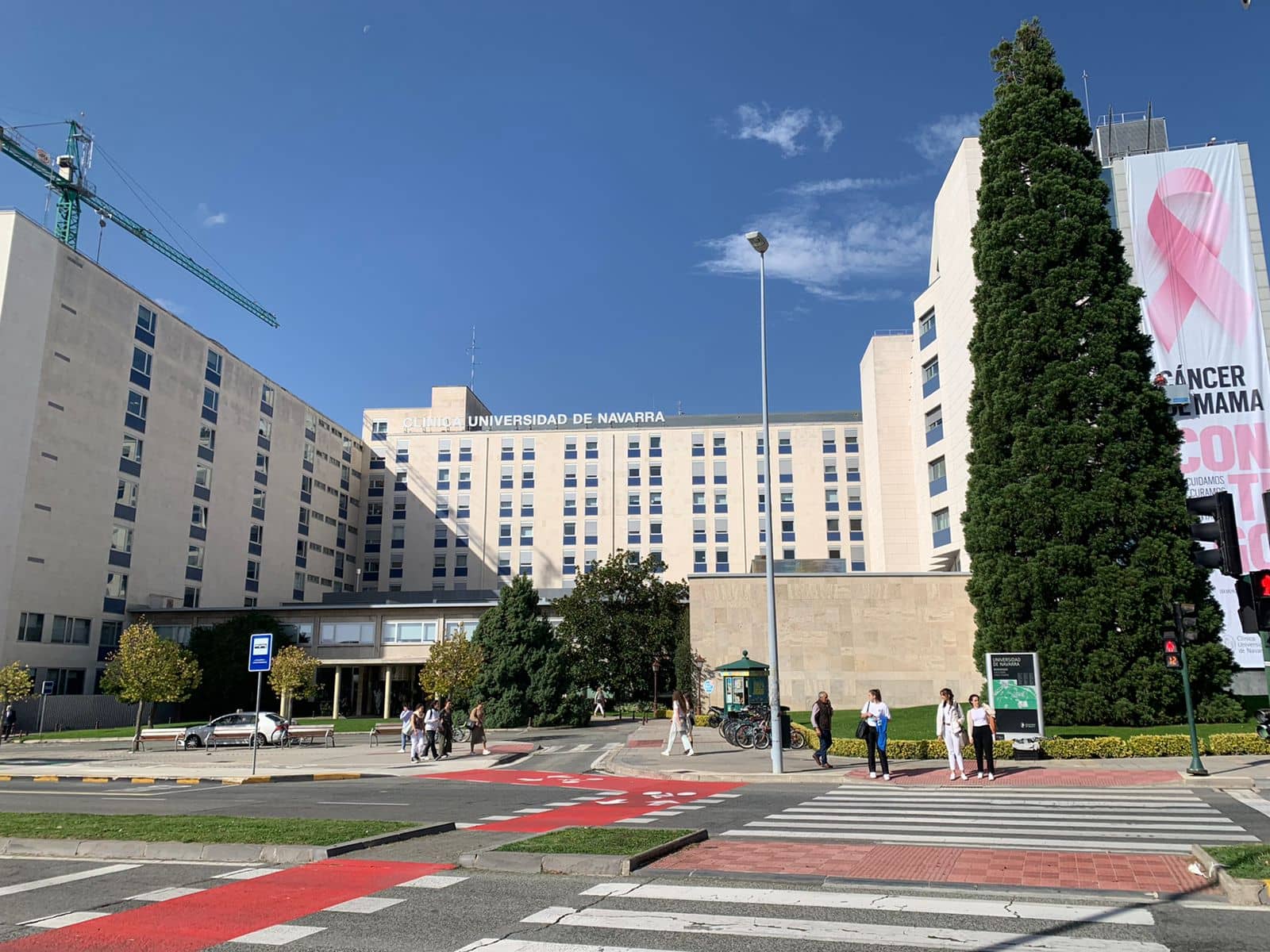 The city is home to the Clínica Universidad de Navarra, recognized (for the third time in a row) as the number 1 Spanish private hospital by the World's Best Hospitals rankings in the American magazine Newsweek. It is among the 250 best hospitals in the world.
Many Spanish Athletes from the Atlético de Madrid Football Club go to this hospital because the service is outstanding. Definitely one of the best Health Systems in Spain.  
Now, let's look at the official ranking from the FADSP (Federation of Associations for the Defense of Public Health). It considers many factors, such as beds per 1,000 inhabitants, available medical tests, the number of health professionals, pharmaceutical spending, citizen assessment, or waiting lists.
For example, 54.7% of Navarrans state that they are given an appointment within 24 hours after they ask for it. In fact, 89.2% of Basques consider that the health system in their territory works well or reasonably well, and Navarra is at 86.6%. Likewise, the Basque Country has the most nurses in specialized care, 4.42, and the Navarre community has the most specialist doctors per inhabitant, 2.39.
On the other hand, only 5.5% of the Balearic Islands and 6.4% of the people of Madrid get an appointment in Primary Care from one day to the next. This doesn't mean that these health systems are totally deficient, since Madrid provides outstanding service as well, just that it can take long hours to get attended, and the overall ranking takes this into account. 
And taking into account the degree of citizen satisfaction with the health service they receive, the lowest scores are Murcia, with a 6.5 out of 10, followed by Catalonia and Andalucia (6.4) and the Canary Islands (6.1). On another note, considering things such as mortality rates, suicide incidence, or life expectancy, Toledo would be the best city to live in since the indicators are the lowest in Spain.
So, to sum up, the places with the best health services in Spain are the Basque Country (98 points out of 100), Navarra (97), and Asturias (96). Whereas the "deficient" health services are in Valencia (64), Andalusia (63), and Murcia (60). And I would say Pamplona is the best city to live in regarding the health system since it counts with the most prestigious hospital in Spain, which is also a world leader and referent.
"I have lived in several cities in Spain, including Madrid, Barcelona, Valencia, and Pamplona, and I have to say without any doubt that if I had to stay with a city only taking into account its health system, I would choose Pamplona. It may be because it is quieter or has less population, but there is no comparison. The appointments go faster, the attention is more careful, and the treatment is nicer."

- Sandra, 32 years
---
4. Barcelona, for Infrastructure
"The City of Gaudí" 
Of course, when traveling to Barcelona, ​​sightseeing through the monuments of Antoni Gaudí is an absolute must! The Catalan architect developed his own modernist style that he printed throughout the city, making Barcelona iconic for its style and infrastructure. 
The urban region of Barcelona is basically the economic engine of Catalonia and one of the main tourist and business centers in Europe. And, considering infrastructure in a modern city as the maintenance and management of public space, public transportation, sewage and lighting networks, and waste collection, we can say for sure that Barcelona is one of the best cities to live in regarding infrastructure!
It has an extensive public transport network that allows you to get basically everywhere. It also has multiple green spaces, and parks are highly appreciated for their natural, environmental, and landscape values. Getting around Barcelona is simple and cheap if you opt for public service. The city has countless advantages that facilitate mobility, such as buses, trains, trams, taxis, commuters, cable cars and funiculars, trolley cars, metro, and public bikes! Barcelona has an integrated transportation system, meaning everything works with the same ticket by zones, like in other European cities such as London.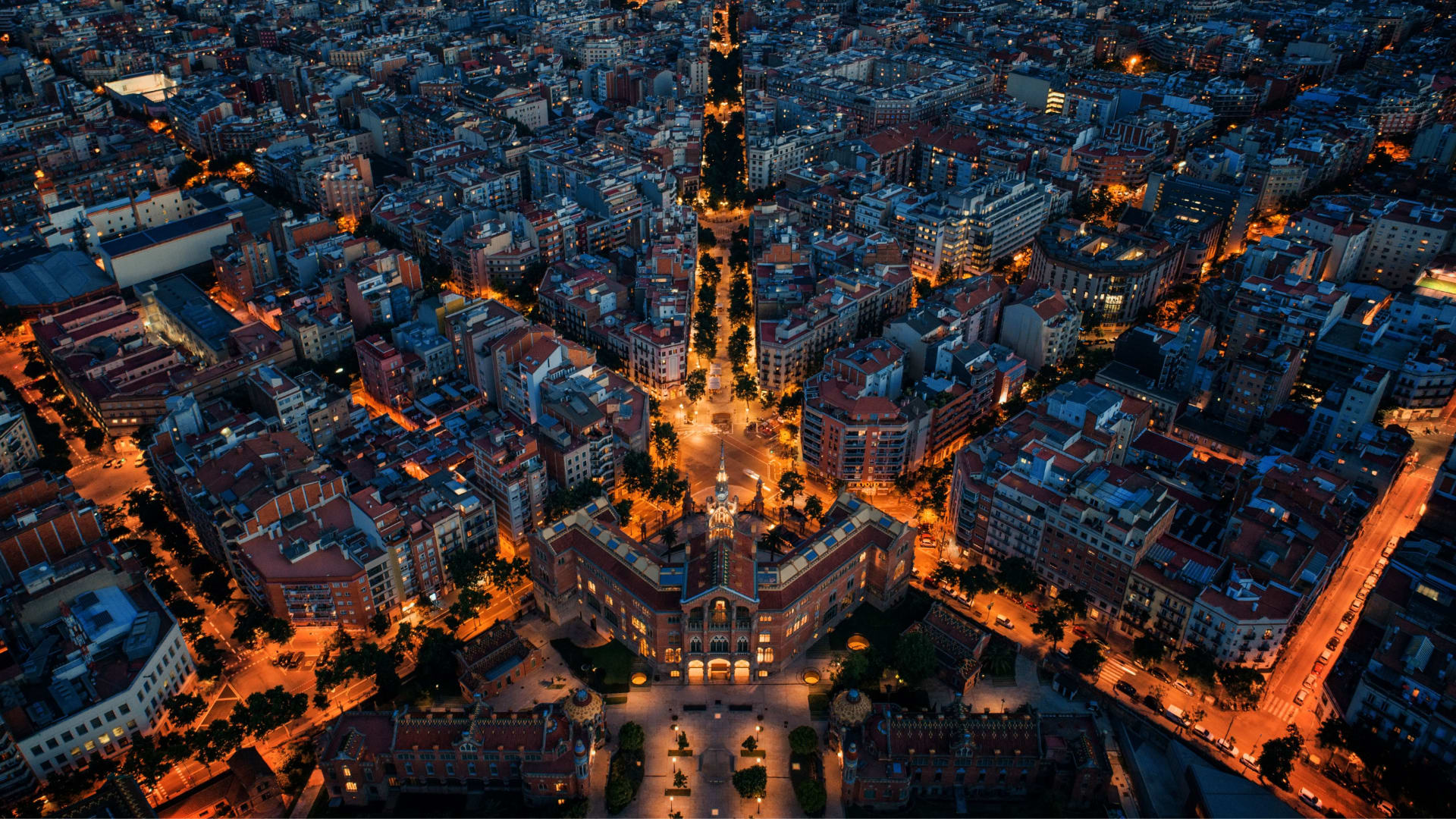 The city is known for its breathtaking monuments, houses, and historical landmarks surrounding every corner of the streets, such as The Sagrada Familia, Gaudí's best-known monument; Park Guell, Casa Batlló, Monasterio de Pedralbes,  Basílica de Santa María del Mar.
Moreover, Barcelona leads the ranking by the Urban Mobility Readiness Index 2020, which looks for cities that can manage traffic. The study highlights the sophistication of the traffic management system, which helps to moderate congestion, as one of the great strengths of Barcelona in terms of mobility. Thus, with 76.7 points in Systems Efficiency, the city is ahead of Madrid, which reaches 68.6 points in this section. So, overall public transport in Barcelona is ideal ​​for its cleanliness (compared to other cities), punctuality, and price.
However, not everything is perfect, and I must be honest with you… Many people complain about the traffic lights being poorly coordinated and that having a car is not worth it since parking around the city can be problematic since there are limited spots and high fees. Although Barcelona is not a chaotic city like Los Angeles or Bangkok in this sense, I would say that having a car entirely depends on the use you would make of it. If you stay within the city center, a car will drive you crazy!!! It is more effective to have a motorcycle, bicycle, or scooter (which are very trendy btw).
Nevertheless, if you're traveling from the outsides of Barcelona to the city often, it is good to own a car. Take this opportunity to make road trips to the beautiful Cadaqués in the province of Catalunya (Salvador Dalí's favorite city, just saying) or maybe visit the Spanish countryside and travel through the beautiful towns in northern Spain. 
Pro tip: It's better to find private parking for yourself if you want to have a car while living and staying in the city. It will save you lots of headaches.
Another not-so-great thing is the cleanliness… Barcelona is an extensive, cosmopolitan and international city, meaning that every day its streets get full of people from different places, traveling, and doing activities outside, on terraces and public parks, and it does get very dirty. However, Barcelona is the Spanish city that invests the most in washing its streets; still, they are not as clean as they are supposed to be. 
On the other hand, I must highlight one of the most fascinating things about the City of Barcelona: its lights! Nights in Barcelona are bright as they can be, thanks to electricity. Everything seems full of activities since there are more than 146,000 points of light. Here, public lighting is automatically activated and turned off in relation to sunlight. Moreover, approx 30% of the light points in the city use a regulation system, reducing light levels and energy consumption by up to 40%. Concluding that these energy efficiency measures work very well!
---
5. Madrid, for the best Education
Madrid is the best destination to study since it offers a wide variety of opportunities and high-quality specializations. Since 2015, the records of people pursuing a university degree, a master's degree, or a doctorate have been increasing because the city offers incredible possibilities. Schools are recognized inside and outside Europe, and living in Madrid provides an extensive cultural life where you can really understand the Spanish Culture very well, including nights out, multiculturalism, and very friendly people!
Education in Madrid is committed to innovation and the use of technology. Therefore, they have advanced training and better chances of getting a job. The Universidad Autonoma de Madrid, the Universidad Complutense de Madrid, the Universidad Carlos III, and Universidad Politecnica de Madrid are ranked among the best institutions in the country and the world.
Moreover, study programs are updated regularly, and the quality of professors is prestigious. Also, some Madrid institutions offer financial aid and scholarships for national and foreign students.
Now let's see what different international students have to say about Education in Madrid: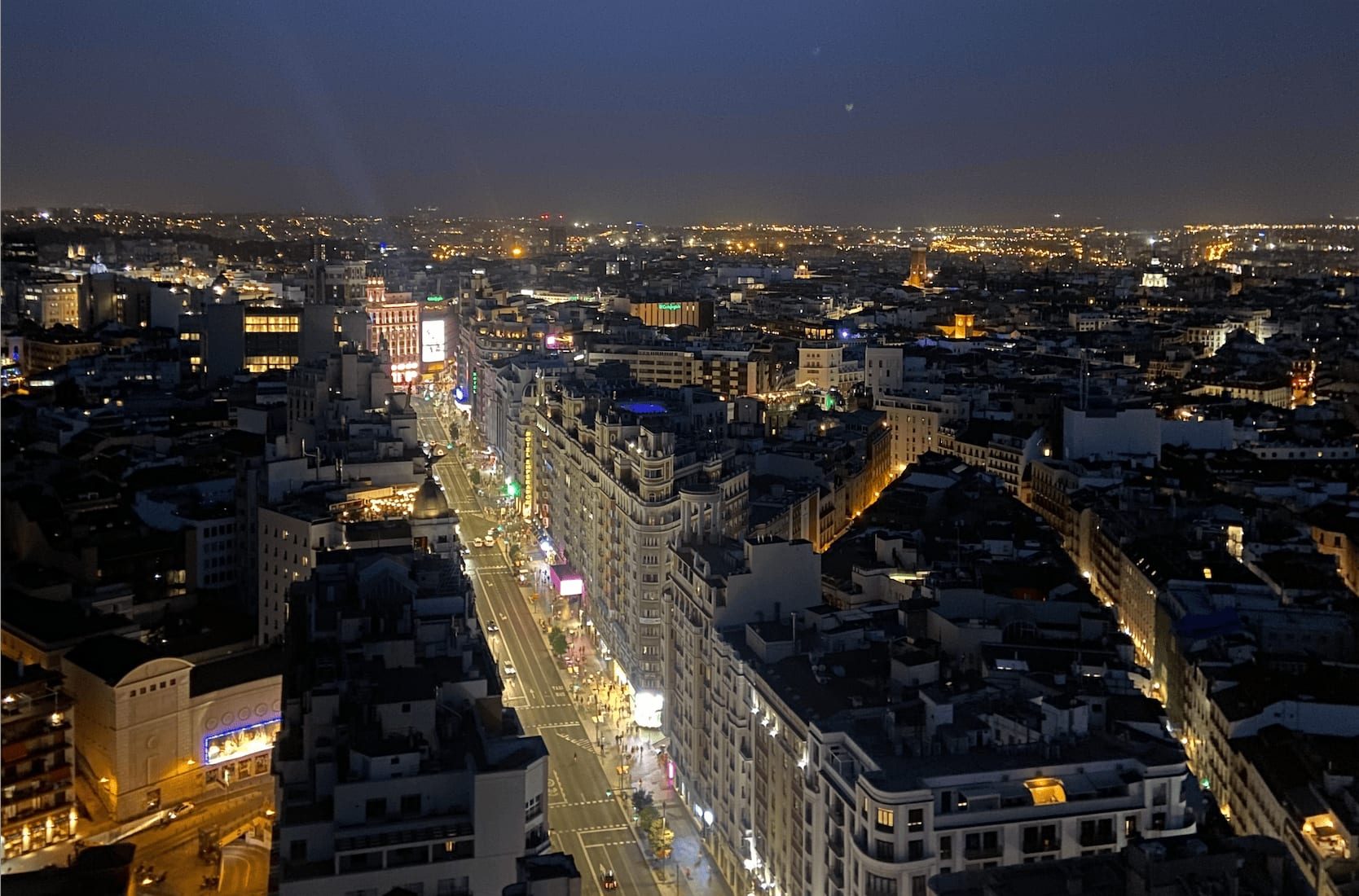 I am an international student who came to Madrid to study abroad. In my experience, it was the best decision I've ever made. I had the opportunity to meet many people from all over the world, and trust me when I tell you that the environment is one of the best I've ever seen! Madrid is very international. I've met people from the USA, France, Italy, and the Netherlands, you learn from the different experiences of your colleagues, and it is the perfect place for networking and business in general. Professionals are well formed, classes are very interactive, practical, and deep in theory, and overall, most schools and universities provide you with the right materials for your formation. 

- James, 28 years old, Cayman Islands. Studying at IE Business School.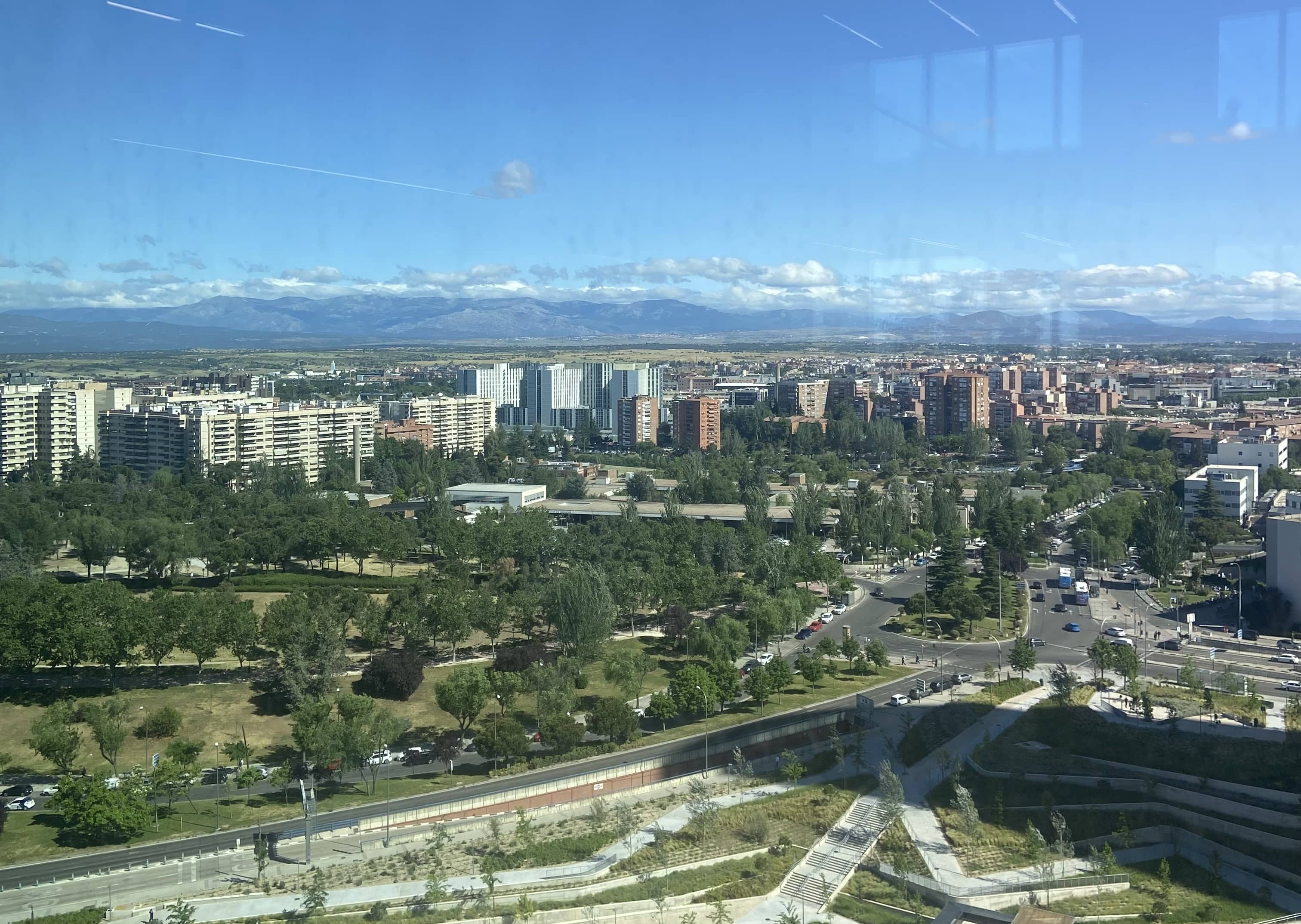 Madrid is one of the best places to study if you want to live your life to the fullest while learning from the best professionals in the world. I study at the University of Nebrija, and you can tell the difference coming from a Latinoamerican country. The quality of the classes is better and more detailed, and the content you see in class is eye-opening. Would recommend it to anyone!

- Maricarmen, 23 years old, from México. Studying at the University of Nebrija.

"I think I speak for many students when I say that Madrid is the city in which I have felt that education is more demanding. This does not mean that it is the best, but after all, I have always felt that I learned the more effort I made. Also, after studying in other cities, I have realized that MADRID has many opportunities to develop your education in different sectors or not-so-common disciplines such as dance, theater, and of course has excellent professors in the economic sector, science, health, etc…"

- Lucia, 35 years, from Madrid. Studying at Francisco de Vitoria University.
I have no doubts that studying in Madrid offers the best possibilities among all cities in Spain.
**If you would like to know how much it costs to live in Madrid, find out here:**I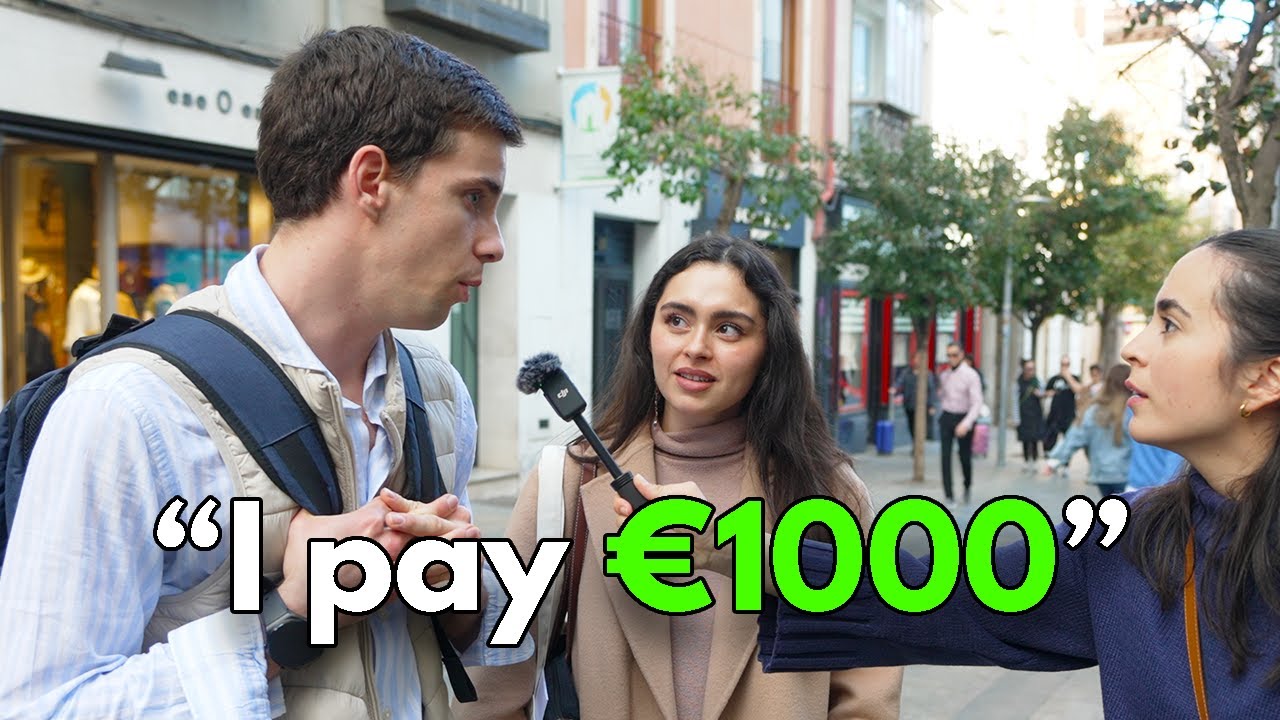 I honestly believe all cities in Spain are worth living in and uncovering. There are incredible and breathtaking places that everyone should know of, and this list could take forever to include all of them, but these are my top picks ~straightforwardly~ speaking. Let me know what you think in the comments :)