The Best 10 Platforms To Watch Spanish Movies Online
November 16, 2022
Would you be able to cancel all your subscriptions, such as Netflix, Amazon, or HBO?
Streaming platforms have become one of the leading entertainment avenues around the world.
Today there are numerous platforms to enjoy the most blockbuster movies, series that will make you die laughing, and even documentaries from National Geographic itself!
Some sites indeed require a subscription and a monthly fee to access them. However, there are other sites where you will find real gems in their catalog that are free and do not require you to open an account. I know what you are thinking, and you can relax because the platforms I will tell you about are completely legal!
P.S.: I have consulted with a friend who studied cinema and is a freak of these webs, so he made me a selection of the best free and paid platforms.
Ready to discover the best streaming platforms where you can enjoy the best movies and series? Let's start!
Best Free Platforms
1. RTVE Play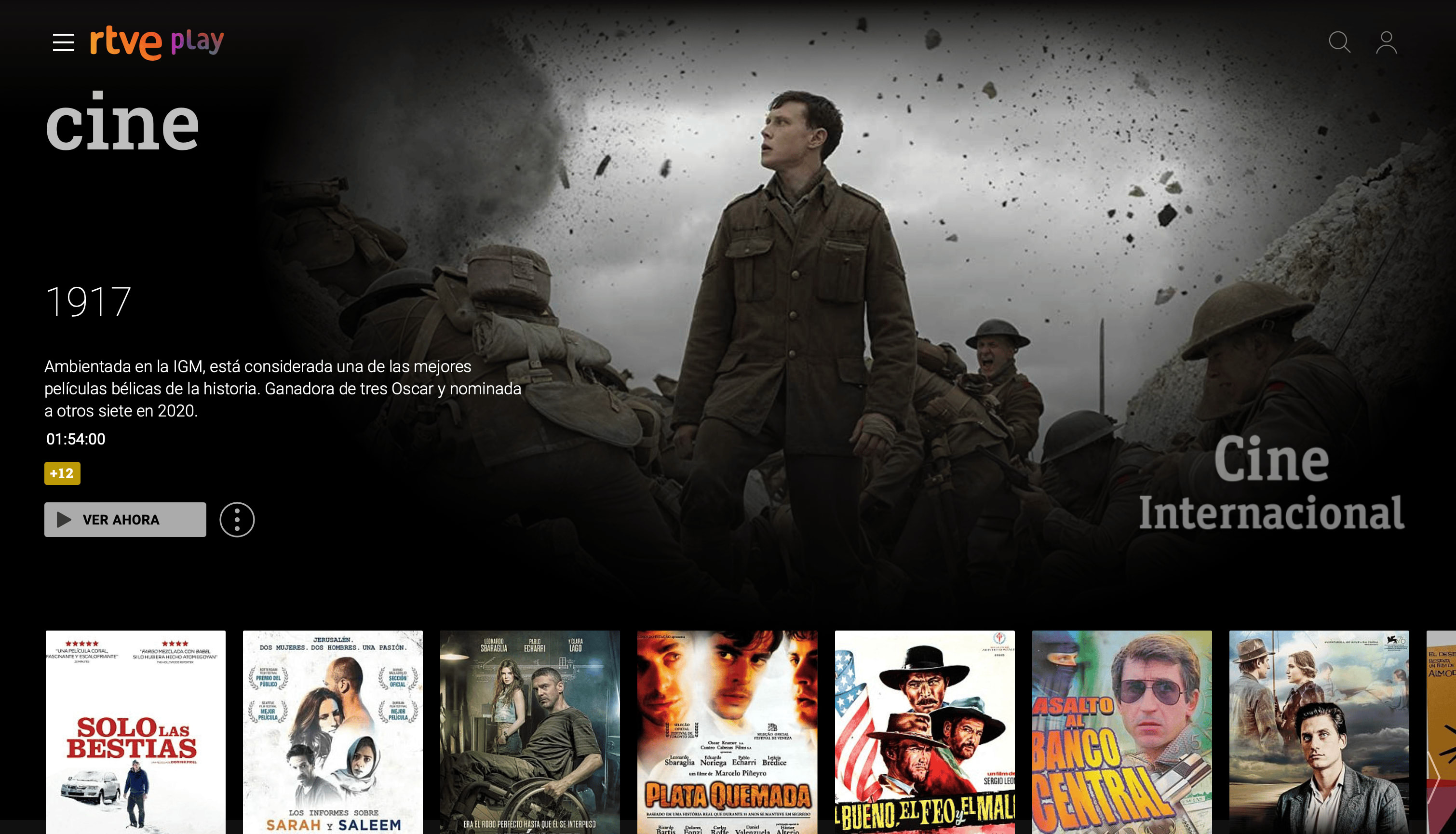 One of the best websites is RTVE Play, the official website of "Televisión Española," where you will find TV shows, series, and, of course, movies (more than 300) for FREE! Yes, you read it right!
RTVE's platform offers quality content for all types of audiences, both Spanish and international productions.
If you are looking for a platform to watch classic films, this is the one, and if you are looking for a venue with more modern films, this is also the one.
Like many other platforms, RTVE Play will recommend titles. It will show you lists according to your genres or theme preferences.
You can access its entire catalog whether you are registered or not.
I recommend you register, as you get many advantages! Some of these advantages are saving the movies you like the most, continuing a movie where you left off, and even downloading content to watch offline. All of this registering for free!! This can sound crazy as we pay for most of the platforms we have nowadays, and they give the same service that RTVE Play provides.
You can watch movies such as the viral and multi-awarded movie The Invisible Thread or the famous Britannic comedy series The Durrels. RTVE's catalog is constantly changing, which is very positive.
Undoubtedly, this free service will delight all types of audiences and will save you a few euros/dollars per month in subscriptions to other platforms!
2. Tubi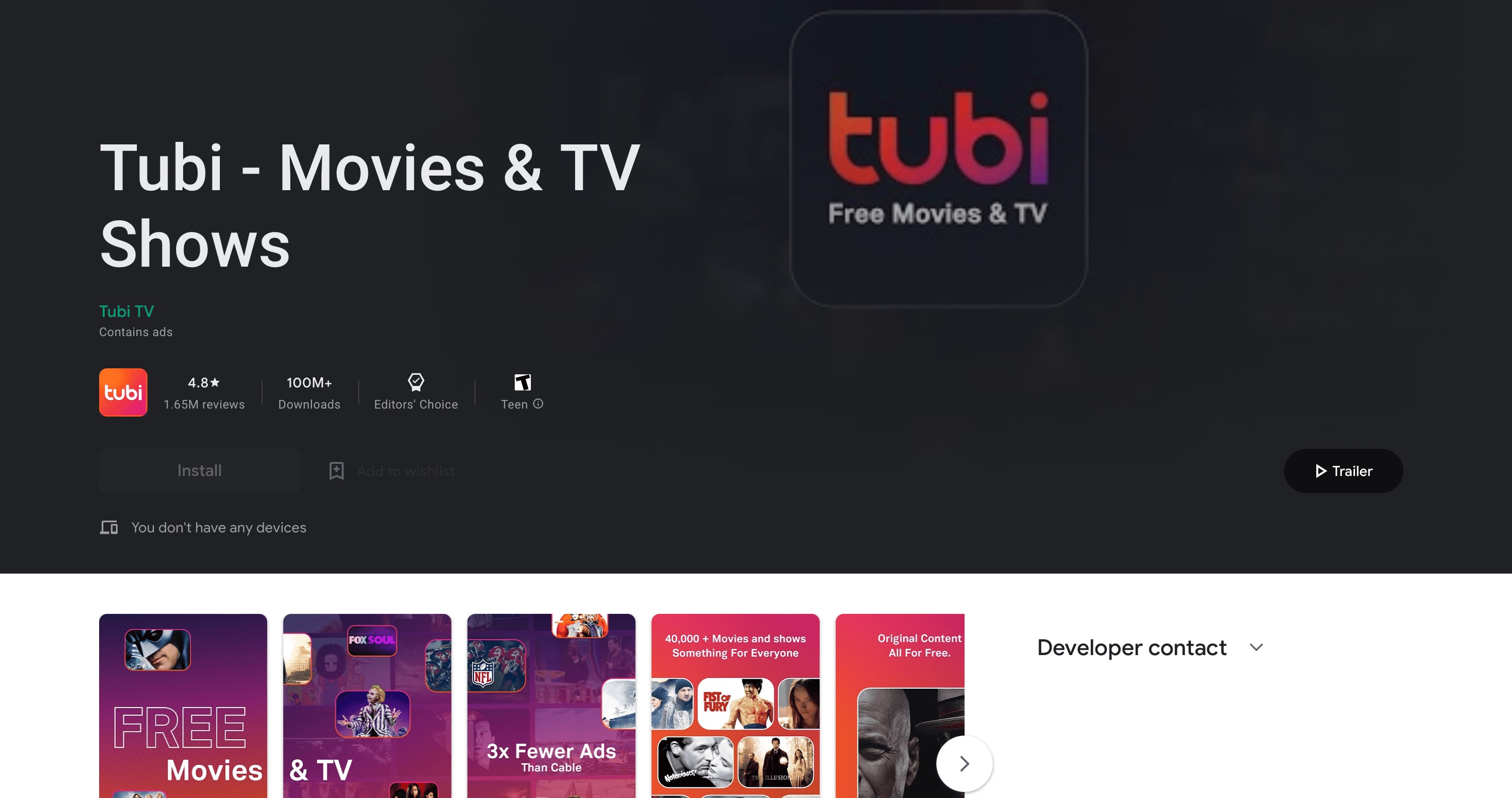 What words come to your mind when it comes to free online movie streaming sites? You might think of words like "illegal," "pirate," and "copyright infringement"… The emergence of Tubi TV completely overthrows these traditional views. Tubi TV could be described in 4 adjectives: free, legal, HD, and full-length. Yep, that's right! You're able to have massive access to excellent titles.
How does Tubi generate money if it's a free website, then? Well, Tubi TV survives by having ad contracts with well-known companies such as Paramount, Lionsgate, and MGM, among many others.
Tubi is known for being a movie streaming website for Spanish films. It offers a thousand Spanish movies, TV shows for adults, and over 30 children's shows, including plenty of semi-recent hits like The Objects of Love, Aurora, and Raúl.
Do I have to create an account to watch something? In many platforms, you do, but this is not one of those platforms. You don't have to create an account before watching anything if you don't want to. You can reduce the resolution of the content you are watching on this platform, and the movies are free to watch. Even better, the website is very easy to navigate, which is a huge plus.
The negative thing is that Tubi is ad-supported. But don't worry because this problem has an easy solution, as Tubi doesn't prevent you from streaming with an ad-blocker installer.
Tubi is available in many countries, although the content differs from one country to another. Still, regardless of that, there is always a Spanish-language category that allows you to start learning Spanish!!
In case you're wondering, here are the best Spanish shows that will help you learn Spanish!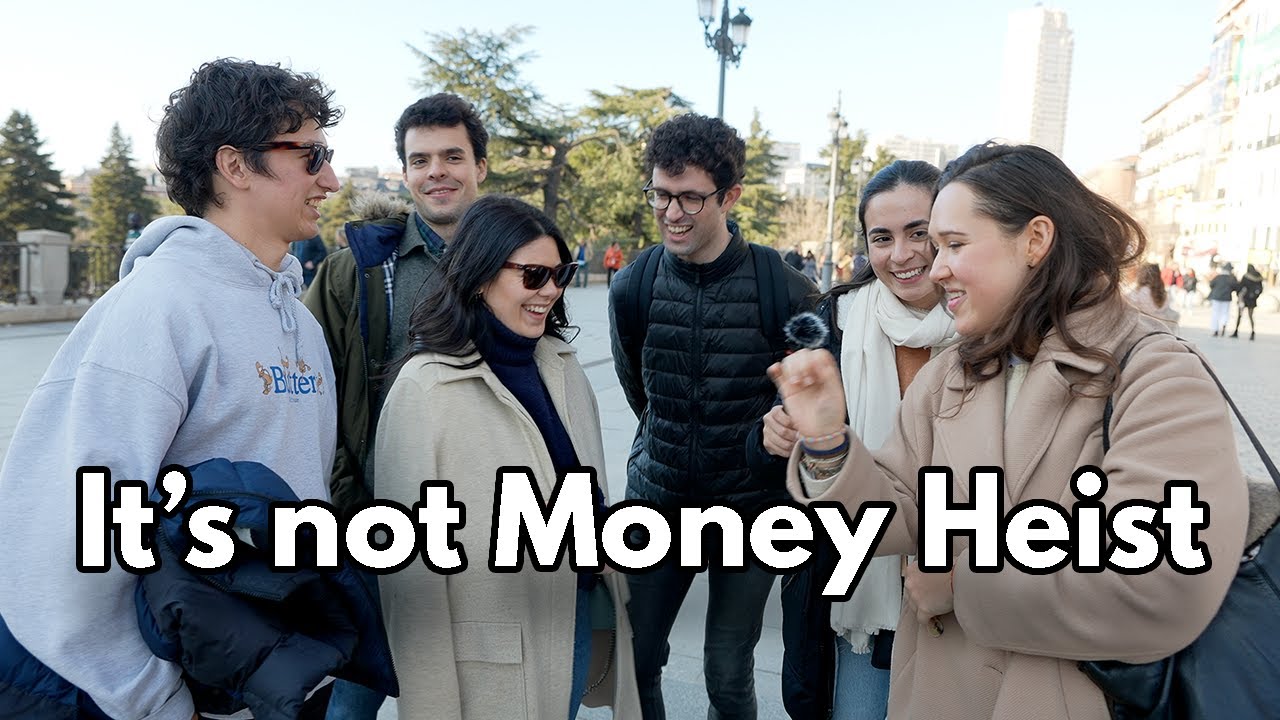 3. Rakuten TV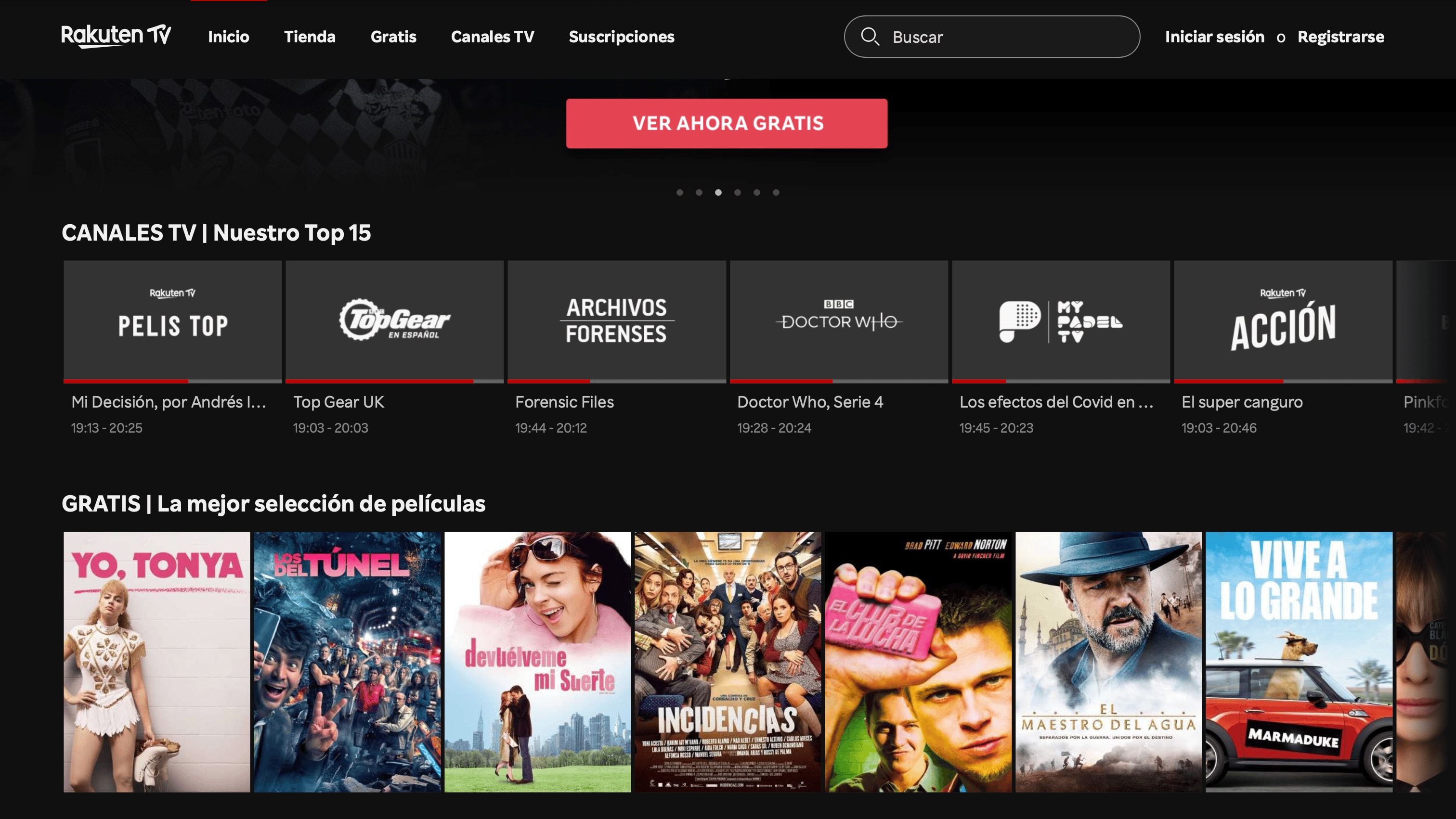 Rakuten is a free platform where you can see some Spanish movies and series.
Most of the movies you can find on this platform are Spanish, but if you are still learning the language, you can choose to stream in English and put Spanish subtitles.
Some movies and series do not allow you to watch them for free, and you have to rent them by paying a small fee.
To be able to watch movies, you have to register; many people try to avoid this type of procedure as it can take a little bit of time. But think about it, you are registering on a webpage where you can rent movies and even watch some of them for free!
The free movies they have, vary in all genres, from comedy films like Champions, and Toc Toc, crime thrillers like Marshland, to horror movies like REC, among many other genres and films.
Rakuten TV is an ad-supported service, just like Tubi, but don't worry; as I said before, just by installing an ad-blocker, your problem is solved! However, it is just one minute of ads, usually, before the movie starts, so this isn't a big issue as it isn't too annoying. The ads on the platform are less annoying than on TV; the good thing is that you have the ads before you start streaming the movie.
This platform is available in 42 European countries, including Spain, Italy, Germany, France, and the UK.
4. Popcornflix
As I know you like free things, here's another free platform. Yes, the website is entirely free, which is a tremendous bonus!
Even though it's a free website, some people argue that the movies are a little bit old, which for other people is fascinating and that they enjoy watching.
Many people know PopcornFlix for its vast catalog of English movies, but did you know that you can find Spanish films on this platform too?
Depending on what you are looking for, this platform will fit you better. There are some incredible Spanish movies on this webpage, which I invite you to watch.
As it's a free platform, you will see their frequent commercial breaks to generate advertising revenue. In fact, the biggest problem we have with this service is that very few Spanish movies offer English subtitles, and those that do are displayed in the top-left of the screen, which can be a little annoying.
This platform has a huge plus, as creating an account is unnecessary. Which means that you don't have to share personal information. However, if you want to subscribe, you can, you would put your email address, and that would be it. Signing up allows you to fine-tune your streaming experience, rate content, and do some interactive things like creating GIFs based on what you're watching.
5. ViX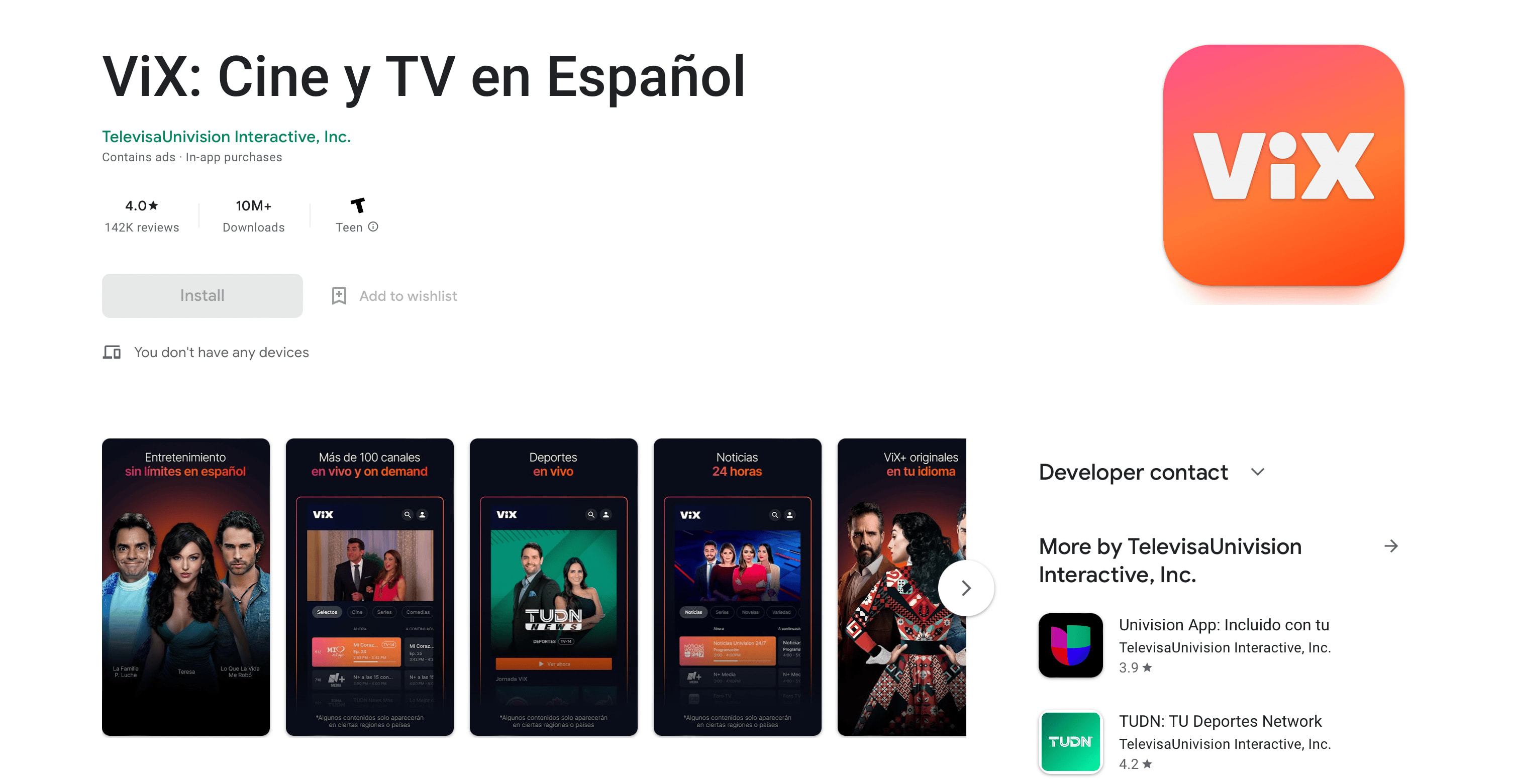 ViX is another free streaming service. It has more than 20.000 hours of content to watch on demand. You can watch movies, shows, series…
Everything you think of is on this platform, and you can watch it in Spanish! A positive thing about this platform is that no credit card or subscription is required. You can choose your favorite genre and download it to start watching it straight away!
What are you going to love most about the ViX platform? There are thousands of hours of movies and shows. You will not get bored because you will see that they are constantly adding new content. ViX has commercial advertisements like all free platforms, but they don't have as many ads as on TV nowadays.
ViX has a free app, and it´s available on smartphones, computers, Android TV, Apple TV devices…
Pierluigi Gazzolo, the President and Chief Transformation Officer of Televisa Univision, when he launched ViX in Spain, he said that it was going to mark a before and after in Spanish-language streaming. He believed this was an example of how the world is changing and society and companies are changing with it. With this platform, from his point of view, we are adding another giant step in transforming the new television.
Hundreds of millions of Spanish speakers living in the US will have a dedicated streaming platform made for Spanish speakers and created by Spanish speakers, which is excellent! Go and explore this platform to feel like a proper Spanish person!
Best Paid Platforms
6. Netflix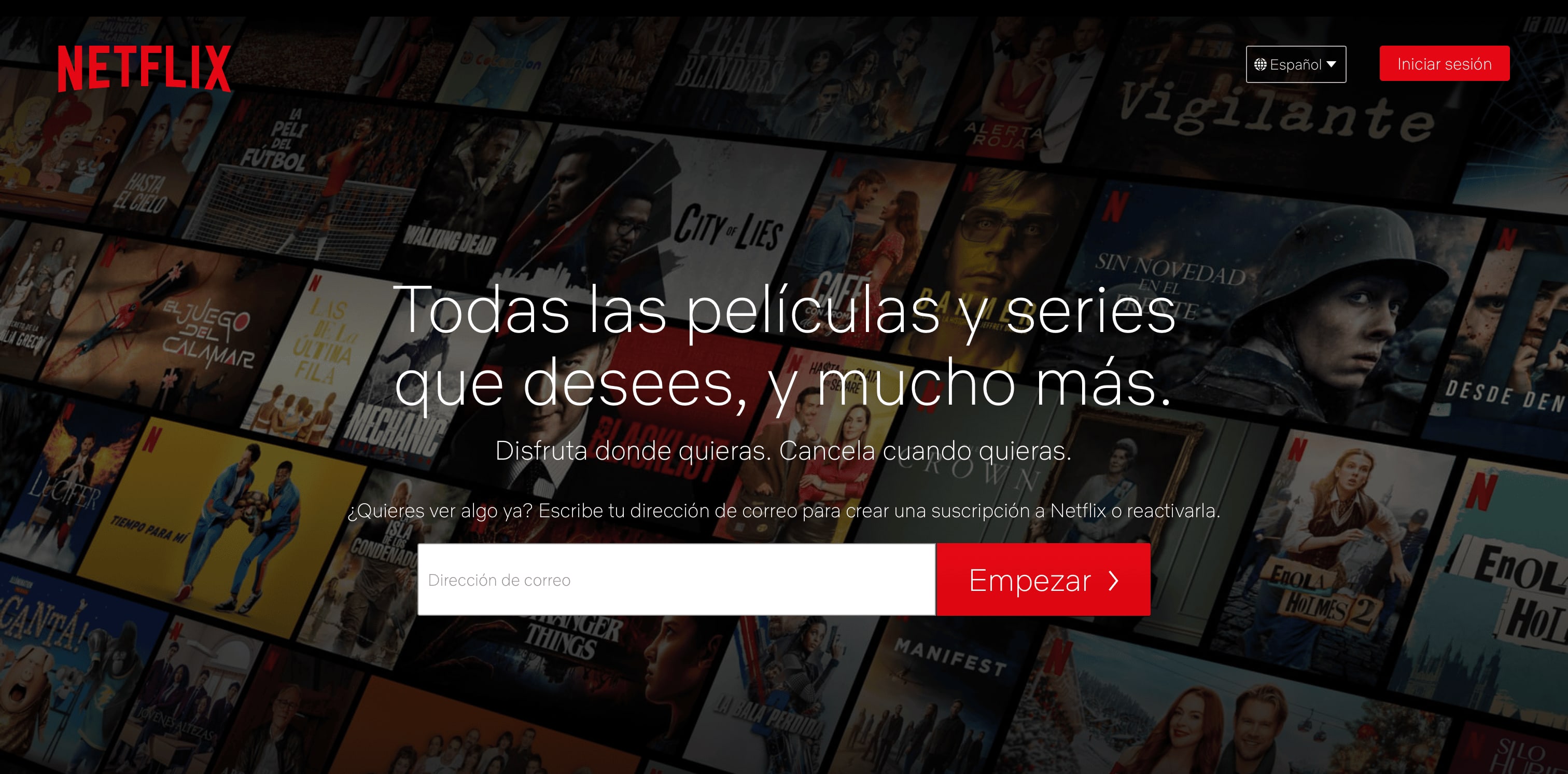 What can I say about one of the most important streaming services in the world? 598 million people have Netflix in Spain!
Keep reading to learn why this platform is so popular! "Bella Chao" is one of the most famous phrases from the renowned series Money Heist, a series that almost every Spaniard has watched, and it's on this platform.
Netflix is available in over 190 countries, and prices vary depending on your geolocation. This platform has thousands of movies, documentaries, and tv shows.
If you want to know which are some of the most popular Spanish series, you have to click on the following post:
To have access, you have to register first, and then you get a free one-month trial, but after that, you start paying for the services. Remember, Netflix is one of the best websites for watching movies worldwide. It is available anywhere you go!
Free platforms are great but immediately when you log in, it becomes clear that there are several significant differences between Netflix and the free services above. First of all, Netflix doesn't have ads!
Recently, Netflix has included a version with a cheaper subscription that does include ads.
Further, Netflix has a massive library of Spanish movies, such as The Platform, The Invisible Guest, Perfect Strangers, and Spanish Affair, among many others. It also offers thousands of TV shows, documentaries, and cartoons, with more added weekly. Also, the majority have subtitle support, and many even provide audio-descriptive captions.
7. Prime Video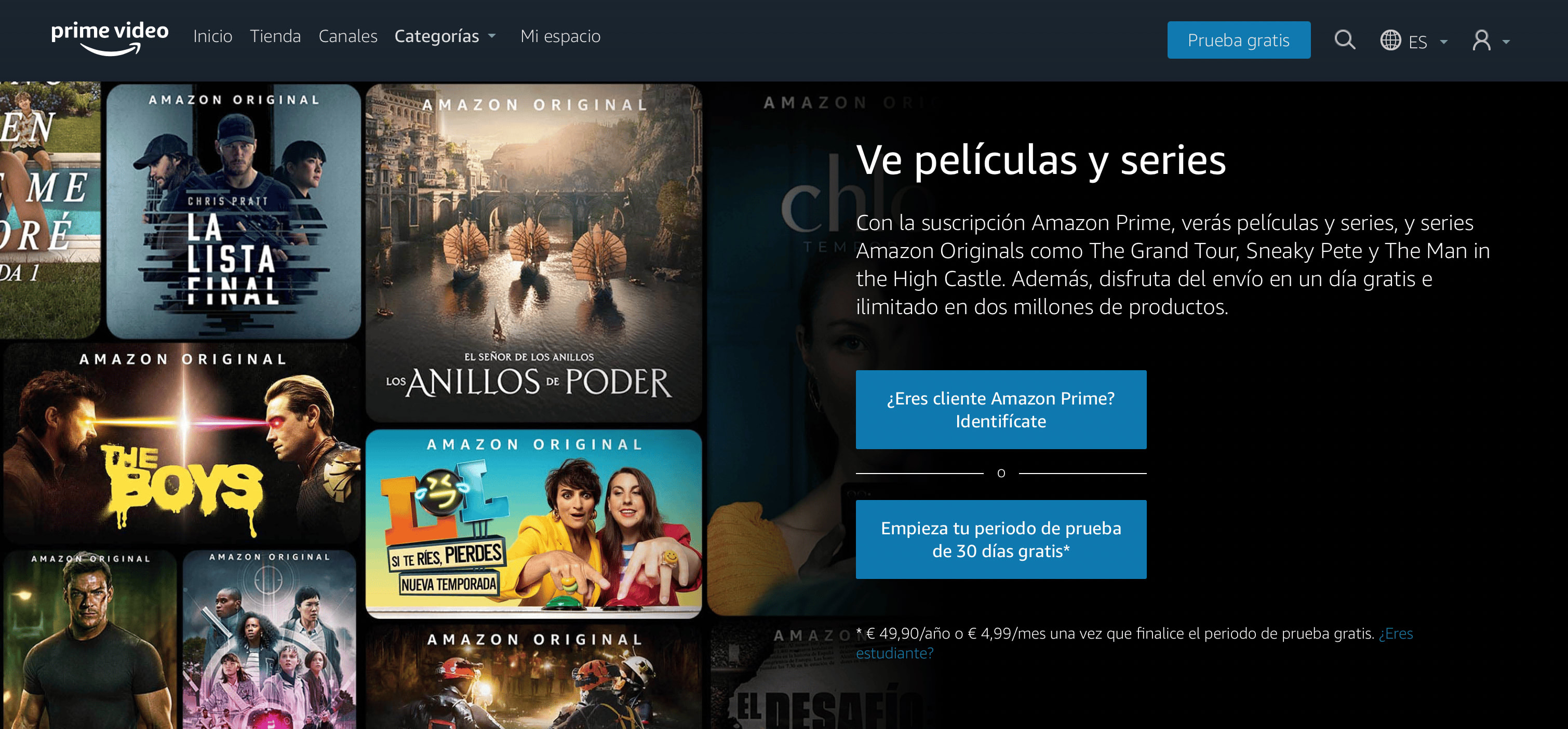 Amazon Prime is just like Netflix, it's also available anywhere in the world, and there are many Spanish movies.
Amazon Prime is nowadays becoming popular for the documentaries they do with famous people such as influencers like Dulceida. You have to sign up first to start watching it. You will be offered one month of a free trial, like Netflix.
The positive thing is that you have Prime Video included for free with an Amazon Prime account, so you get two services in one. One of the great things about Amazon Prime is that it lets you add channel packs to watch all your content in one place. The platform has no ads, and movies are highly enjoyable and popular!
Prime Video is available almost everywhere, and it makes sense that it'd have an impressive selection of Spanish movies in Spanish-speaking countries.
Amazon Prime Video offers a fantastic catalog; if you are a big fan of Christmas movies, there are plenty! Here's an article with some of my favorites:
11 Spanish Christmas Movies to enjoy a Lovely Family Evening
Suppose I had to tell you one negative thing about Amazon Prime… You can't filter titles by language, which can be somewhat frustrating sometimes. To find Spanish movies, you must browse the international category and ignore all of the films that aren't in Spanish.
Don't start a movie or a series if you are in Spain and you are going back to the US in one day because if you haven't finished, you might not be able to continue watching it in your country as Amazon Prime Video changes its content based on your location.
8. HBO Max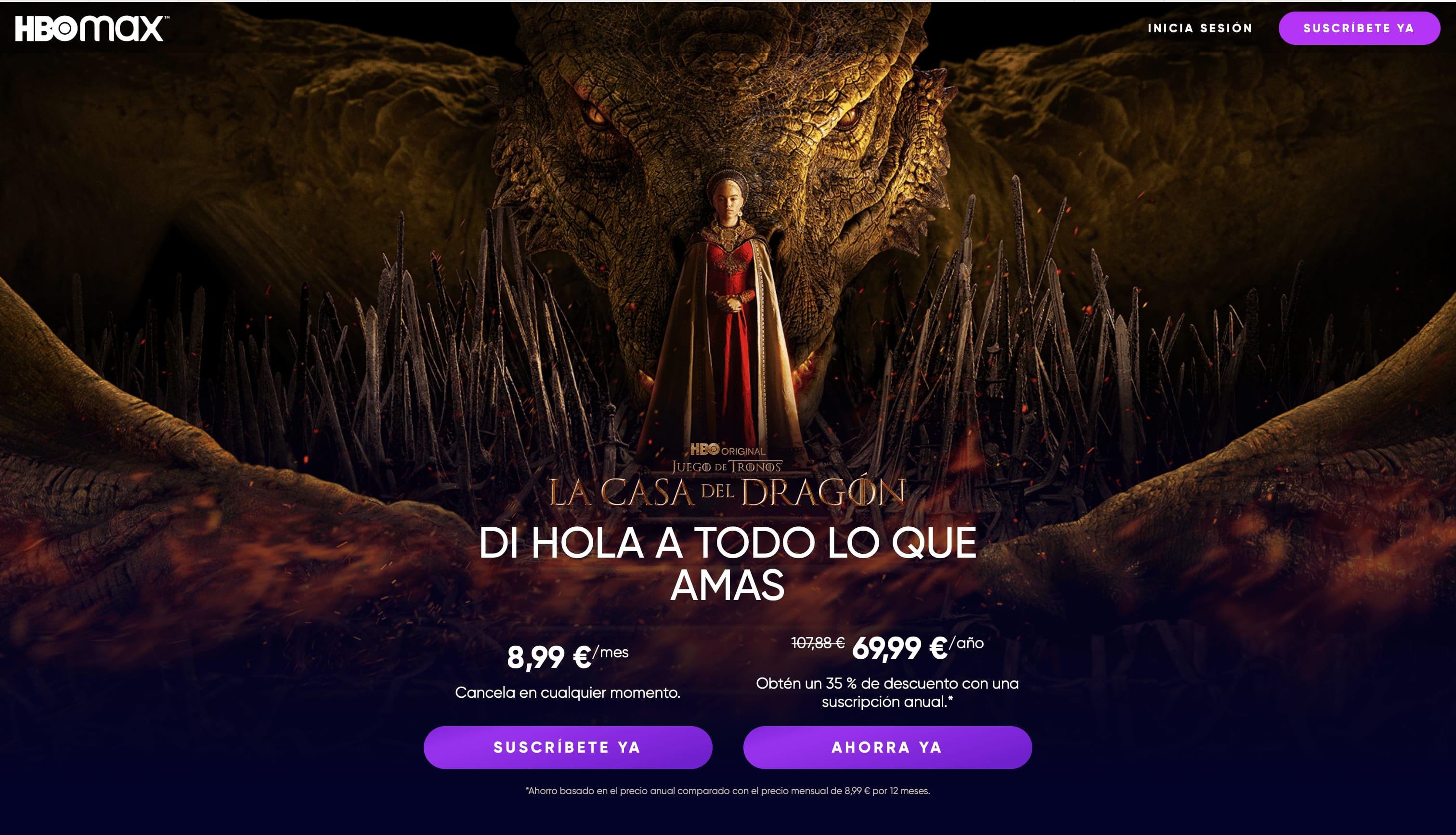 You can access more than 300 series and 700 movies with HBO Max Spain.
Its catalog is updated every week. They create its own production sometimes and have content from other channels. Among the HBO Spain originals, you will find some of the most awarded and critically acclaimed fiction movies and series of recent years.
HBO Max is a platform where you can watch content such as series, movies, or documentaries on streaming. This means that the content you watch will always be online.
HBO is just like Netflix and Amazon Prime; they all do the same thing, but the content is sometimes different. For example, HBO has one of the most popular series called 30 Coins that Netflix doesn't have. But in exchange, Netflix has Money Heist, and HBO doesn't. The same happens with many other movies, series, and documentaries.
To access HBO content, you must create an HBO platform account. Once you have it, you can start watching all the content you want, as long as it is available within the HBO Spain catalog. It is as simple as that, although you have to pay every month, you have one week free.
If you run out of Internet connection, you can download what you want to watch and save it to play anytime. In addition, this platform allows you to link multiple devices to your account and more than one simultaneous playback, so you can share it with your family and friends!
9. Disney +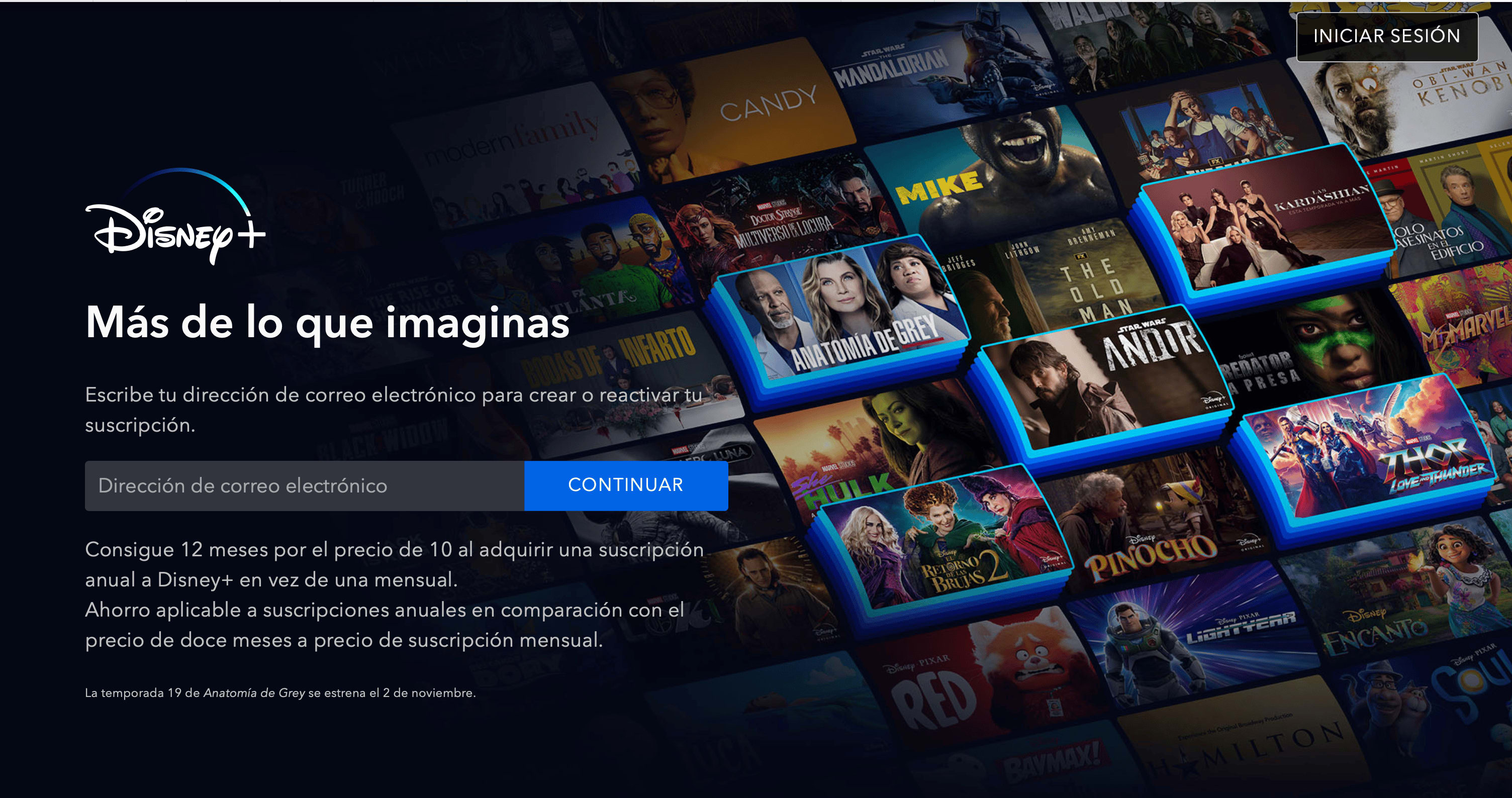 Do you want to remember all the movies you watched when you were a child? Then Disney+ is your platform!
This streaming service allows you to watch hundreds of movies, series, documentaries, and shorts from production companies like Disney, Pixar, Marvel, Star Wars, National Geographic, and Star.
You can find some animated content, such as the kid's movie Planet 51. Disney + has some of the greatest content creators in history, and you'll always find something to watch!
If you want to know what are some of the best Spanish movies for kids you cannot miss this article:
They also have a section in Disney+ for people over 18 where you can find series such as Only Murders in the Building.
To enjoy this fantastic platform, you must pay 8,99€ per month.
This platform was first launched in three countries: the United States, Canada, and the Netherlands. It then reached Australia, New Zealand, and finally, Europe.
Citizens of Spain have enjoyed Disney content since its official launch in March 2020. They launched this platform when Spanish people were confined as it was during COVID-19. It became trendy during this period and is still very popular nowadays!
10. FILMIN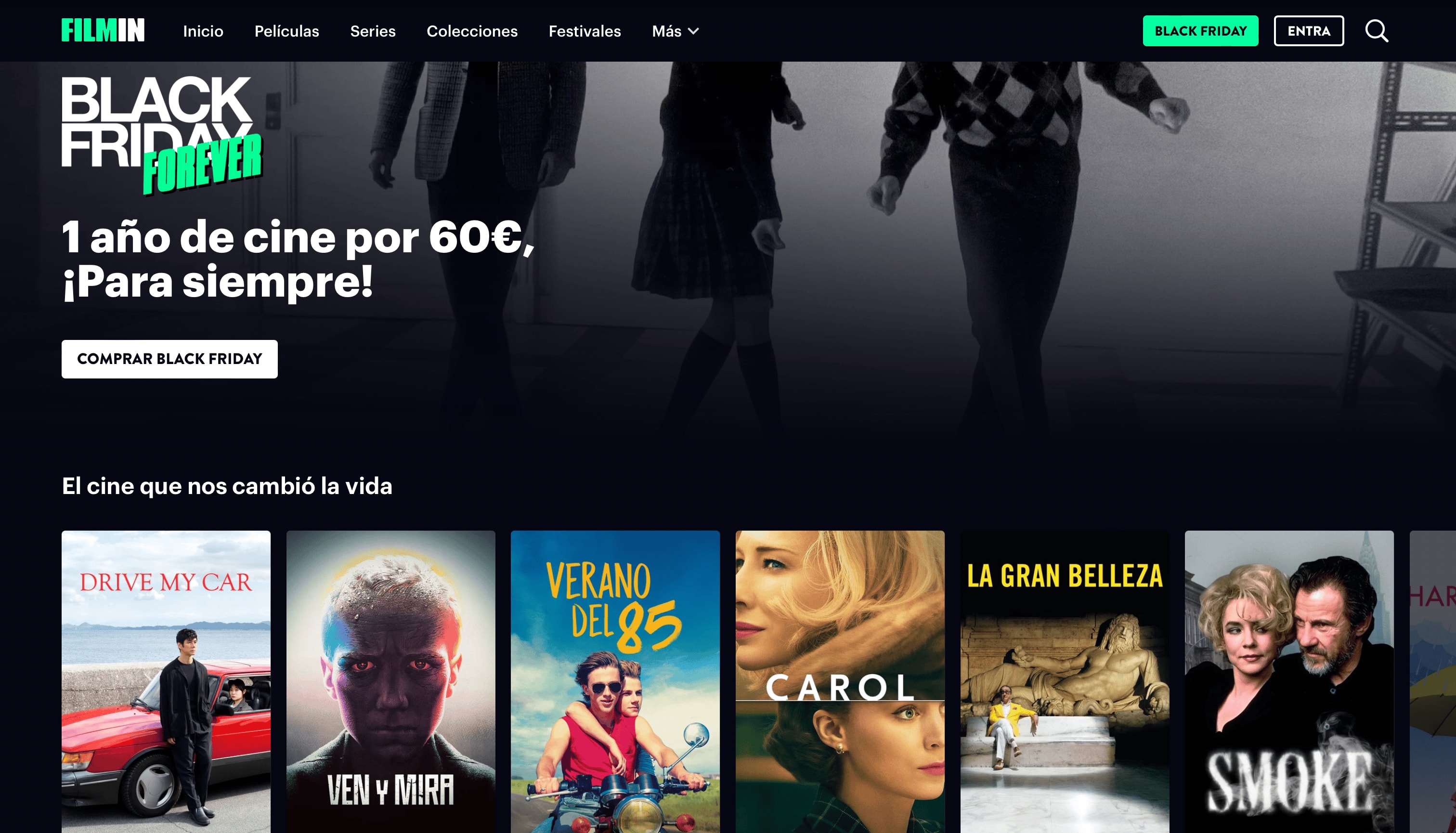 Filmin is a streaming platform that offers two options and adapts to you like one of the best. On the one hand, there is a monthly subscription like the ones we usually use. On the other hand, there is the possibility of paying a small amount of money if you just want to see a movie, which in this case, you can rent it.
What do I recommend to you? I believe the best option is the subscription, as you can access the entire catalog. You can see many of the best miniseries of the moment, children's series, and cartoon movies, both classic and current. The choice is only yours, depending on how much you think you will use this platform.
The advantage of Filmin is that everything is very organized and well-categorized. Everything is very easy to use and very intuitive. You can find collections by genre and by specific topics, such as biographies of writers or the series you watched in your childhood to watch them again! These types of things mark the difference from other platforms.
The great advantage of Filmin is that you will find not only the best-known series or the most popular movies but all kinds of independent movies, series, and short films that are perfect if you are looking for something different!!
What differentiates Filmin from other platforms that offer movies and TV series is that it is based on content specialization. It is full of less commercial and less Hollywood independent films.
I bet you already knew all the paid platforms, but have you heard about any of the free ones?
I have to admit that I'm a big fan of some of them, especially Netflix and Amazon. There's a great variety of great movies and super interesting documentaries!
But it is true that having so many options sometimes we can feel overwhelmed because it takes us almost longer to choose the movie than to watch it! Does it happen to you too?
If you have any recommendations, we would love to hear from you!