Blonde Spanish People: 10 of Us Who Don't Look Like Penelope Cruz
September 22, 2022
Updated:

February 7, 2023
Published: September 22, 2022
Most people think there aren't too many blonde Spanish people. I get it. It might be a little bit our fault as we tend to brag about our characteristic "Latino" style a lot… not to mention some of the most famous Spanish people (worldwide talking) like Rafael Nadal, Penelope Cruz, or Antonio Banderas.
The truth is, the percentage of blonde Spanish people is pretty low compared to brown-haired people. Actually, only 7% of Spaniards have natural blond hair. The data we gathered in the post of how Spanish people look leaves no doubt about the probability of being a blonde or a brown-haired Spaniard. See it for yourself!
But what if I told you there are still some blonde Spaniards also famous worldwide? I've compiled a list of 10 famous blonde Spanish people to prove it. Some of them might even surprise you for being Spaniards!
1. King Felipe VI of Spain
How could we not mention King Felipe? You might not believe it as nowadays his hair looks pretty dark and grey, but the truth is he was an adorable little blonde boy.
The genes come from his mother, Queen Sofia, who was Queen of Spain until 2014. King Felipe's sisters also adopted their mother's genes.
2. Princess Leonor of Spain
Known as "Leonor de Borbón y Ortiz", Princess Leonor, the current Princess of Asturias, will become the first queen of Spain when the time comes.
There is no doubt that the princess has taken the genes of her father, King Felipe VI, who was also blonde as a child, and her mother, Queen Letizia of Spain.
Her hair can get darker as she ages, but we know that her natural hair is blonde.
Her sister, Infanta Sofia, has also taken that blonde tone. The two look very similar; the only thing that changes is their eyes color.
3. Elsa Pataky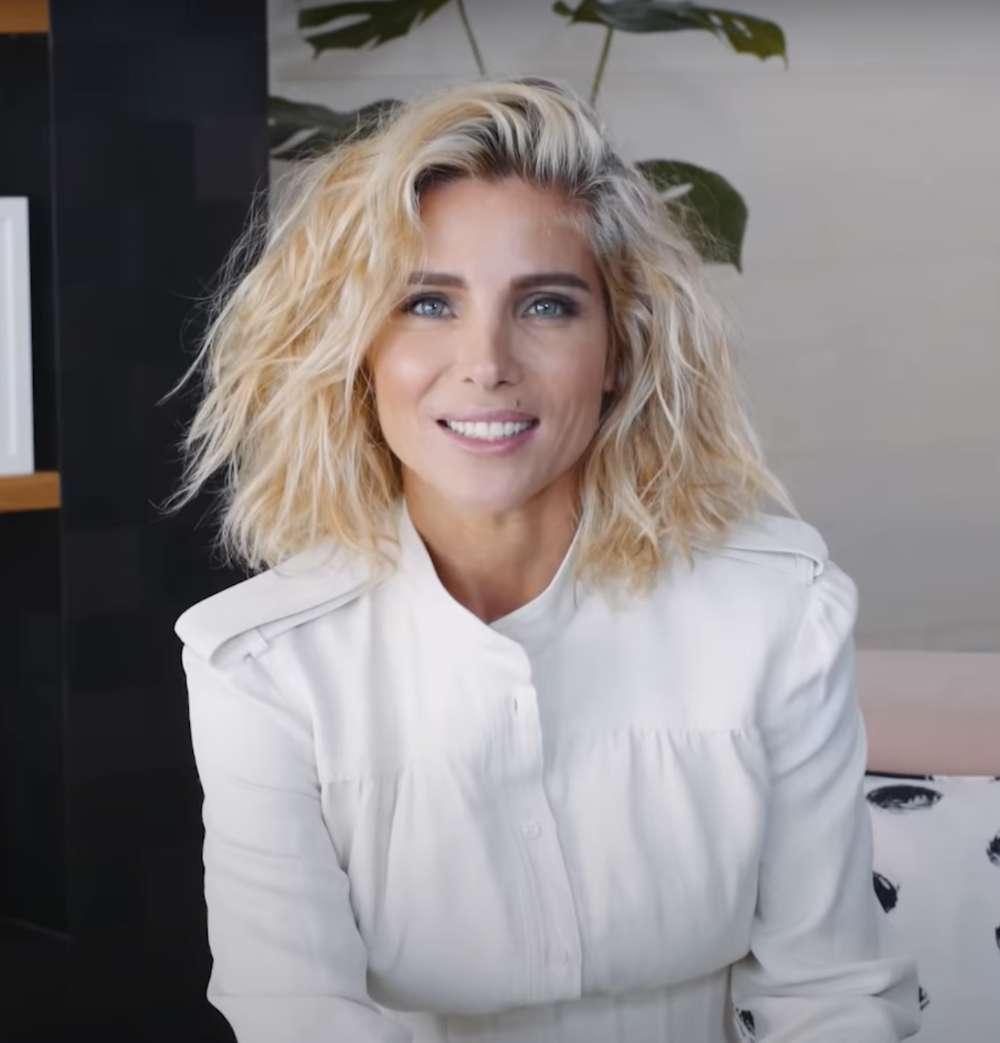 Does her name ring a bell? Elsa Pataky is quite famous in Spain; maybe you will know her better if I tell you she's Chris Hemsworth's wife since 2010. Although she's now living in Australia with her husband and children, she was born in Madrid. Madrid was her hometown and where she worked as an actress and model. Elsa Pataky has not wasted any time, nor has her blonde tone! Indeed the Australian sun helps her to keep it.
4. Edurne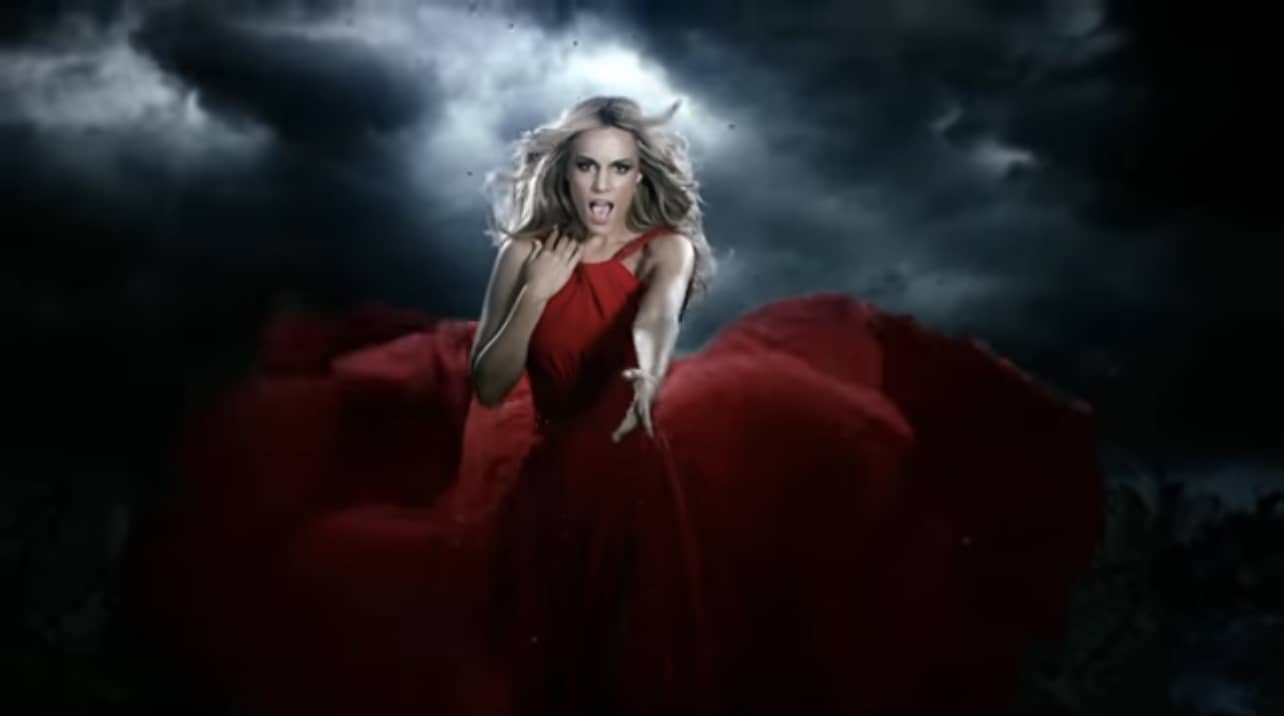 Besides being blonde, Edurne García Almagro is also a singer, tv hostess, and actress.
The Spanish singer became famous through the Spanish TV show "Operación Triunfo." But it didn't stop there; Edurne represented Spain at the Eurovision Song Contest 2015, finishing in 21st place with her song "Amanecer."
Edurne, also known for being David De Gea's (the soccer player, #7 on this list) wife, has done many collaborations. The best-known song that became famous worldwide was the one she did with Olly Mursbut called "Hand On Heart."
5. Alejandra Silva
You may not know her that much, but she has gained a lot of fame since she became Richard Gere's wife in 2018. We know she's an entrepreneur, publicist, and even more interesting Spanish activist in social responsibility work. In 2007, along with Karolina Kurkova, she created the Beautiful Life Foundation to raise awareness of the situation of many women and children in need, victims of war, and even refugees. Later, in 2010, she also participated in the Real Madrid Foundation (soccer club of which her father was vice-president) in a project aimed at West Africa to promote sport among underprivileged children. Currently, she has a non-profit called Rais Foundation that tries to help the homeless in Spain.
6. Marta Ortega
Are you familiar with the Spanish clothing brand Zara? Well, it turns out that Marta Ortega is the daughter of Amancio Ortega, the founder of Zara and the great Inditex empire.
She was in charge of managing the women's product and design department for some time.
But on April 1, 2022, Marta Ortega was appointed president of Inditex, replacing Pablo Isla. Her business studies with a specialization in international entrepreneurship and the experience of working alongside her father will take her far.
7. David de Gea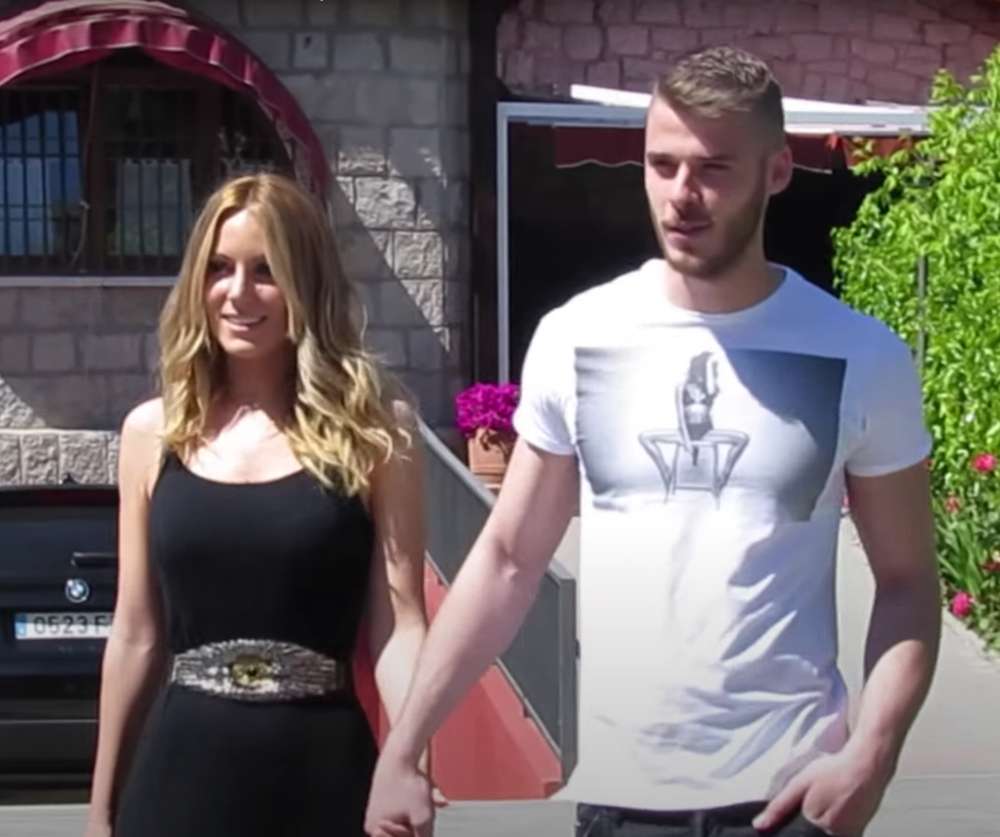 You know who I'm talking about if you're a soccer fan. But, if not, he's just Edurne's husband (#4 on this list). He was considered one of the best goalkeepers in the late 2010s and became Spain's goalkeeper for several seasons. He now plays as a goalkeeper in Manchester United and the Spanish National football crew.
8. David Bisbal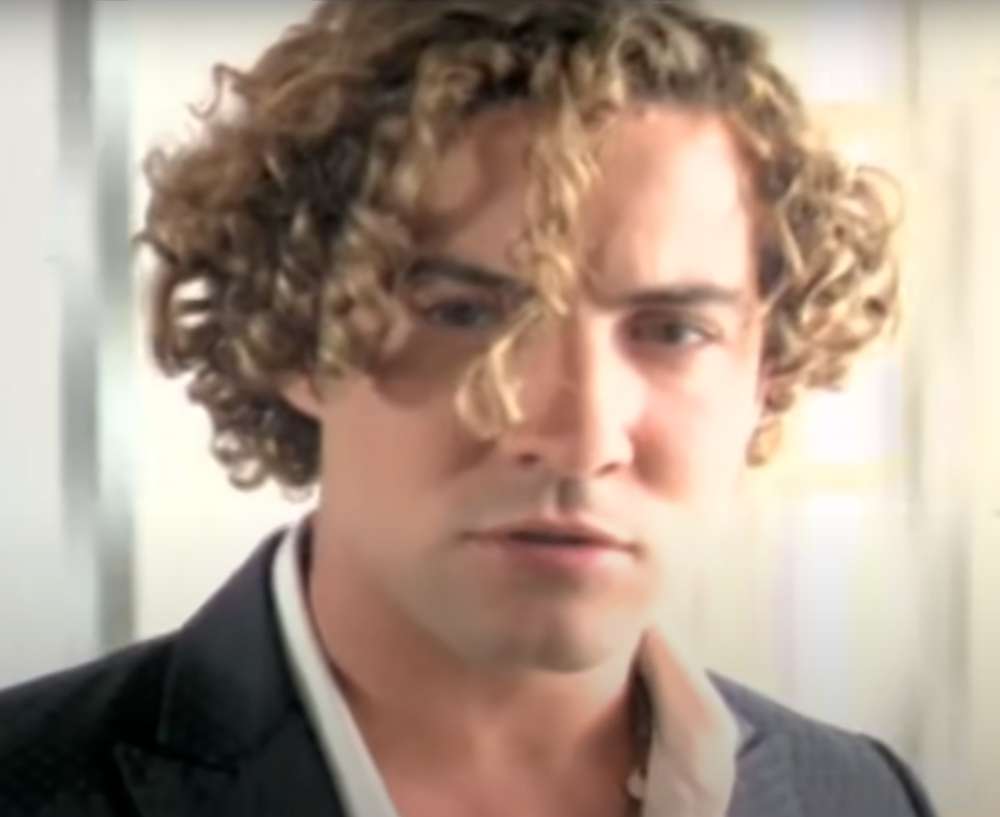 Bisbal is one of the most famous Spanish singers and one of our favorite blondes. He did not finish his studies, and yet he has managed to build a very successful singing career. Among many of his worldwide collaborations, he produced the song When I look at you with Miley Cyrus for the movie The Last Song and recorded the song Hate that I love you with Rihanna. But undoubtedly, "Ave Maria" had a spectacular success in Spain in 2002.
9. Mireia Belmonte

Mireia Belmonte is considered an elite Spanish athlete. She stands out in the sport of swimming, in which she has been Olympic, World, and European champion, a real standout!! Mireia was the first Spanish swimmer to win a gold medal at the Olympic Games. Since then, she has been considered the best Spanish swimmer. She has also won many other awards and honors around the world.
10. Lydia Valentín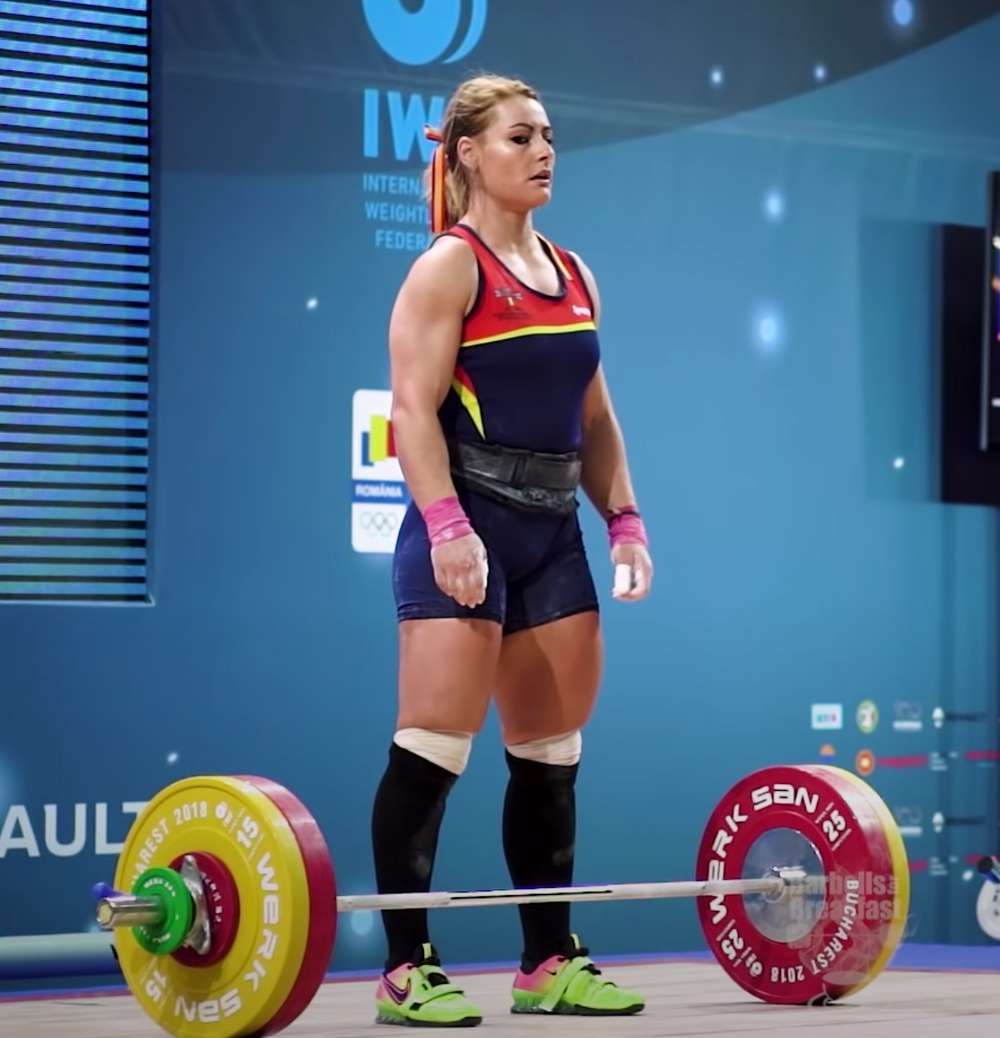 Another Spanish Olympic winner! This Spanish athlete competed in weightlifting and won the gold in London in 2012. In addition, she was the world champion in 2017 and 2018 and the European champion four times. Did you know that she can lift 163.1 lb (73.9 kg)? Isn't that amazing?
Well, that was hard! It took me a while to find them, but here you have the ten most famous blonde Spanish people. Did any of them surprise you? Did you know them all?
I know many of them don't look that blonde now but believe me, they were blonde. Their hair just got darker with the years. I think that's how we Spaniards change over the years, and very few stay blonde. After all, our genes are what they are.