Is Ibiza a Country? The Natural Paradise That is Also a Celebrity Magnet
November 30, 2022
Updated:

June 1, 2023
Published: November 30, 2022
Welcome to the paradise of the Mediterranean!
Ibiza is a charming island with beautiful beaches, pristine waters, delicious food, and, as you already know, lots of parties!
Many people associate Ibiza with partying, but Ibiza has much more to offer! You will be amazed by its old town, which has been declared World Heritage Site by UNESCO.
Ibiza is a unique destination and one of the most desired in the world. It is one of the favorite destinations of some well-known celebrities such as Leonardo di Caprio, Elle McPherson or Cristiano Ronaldo. This beautiful island is a place where you can relax and enjoy the sea, hippie markets, and incredible sunsets! If you have the chance, you should go around the island aboard a yacht!
If you want to know everything about Ibiza, from where it is located, how big it is and what language is spoken, you are in the right place! I will also show you how to get to Formentera!
Well, I won't distract you anymore, so you will get all the details!
---
Is Ibiza a country?
Ibiza is not a country as such; it is an island belonging to Spain, specifically to the Balearic Islands.
Where is Ibiza located?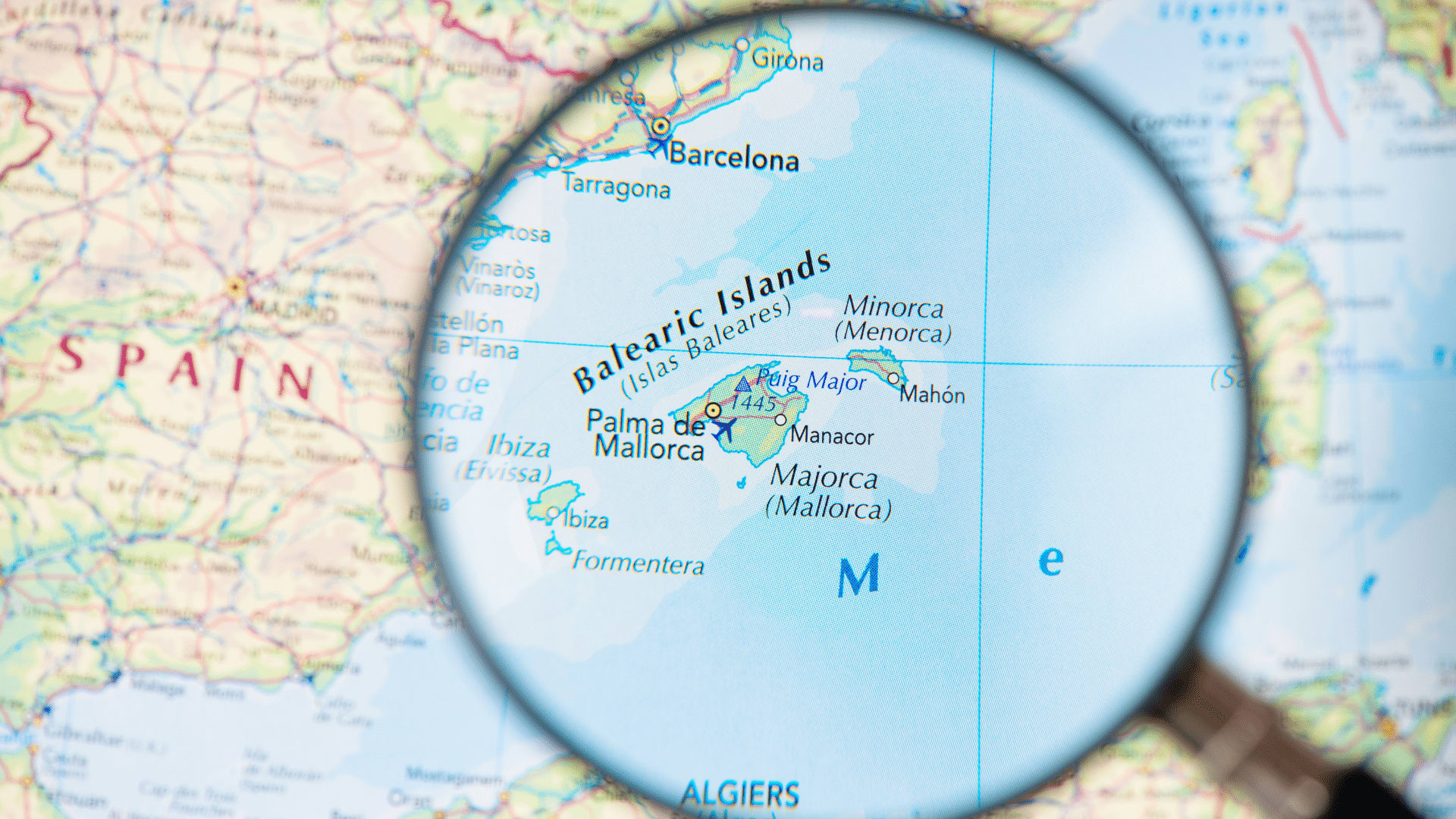 Ibiza is located in the West part of Spain about 80 kilometers off the coast of Valencia in the Mediterranean Sea. Ibiza is next to Mallorca, Menorca, and Formentera, which are also part of the Balearic Islands.
How big is Ibiza?
Ibiza is the third largest island of the Balearic archipelago, with a coastline length of 210 km and 572 km² of surface, making it the eighth largest in Spain. The island distances are 41 km from north to south and 15 km from east to west.
How many people live in Ibiza?
Ibiza is currently home to 151,827 inhabitants, making it the second most populated island of the Balearic Islands after Mallorca. It is also the fifth most populated island in Spain.
What's the language in Ibiza?
In Ibiza, there are two official languages, Spanish and Catalan. BUT, since the island is an important international tourist destination, it is very common for people working in hotels, restaurants, or any business focused on tourism to speak other languages, such as English, Italian, French or German.
If you want to know more about these two official languages plus other languages spoken in Spain, I recommend you take a look at these articles:
The 6 Official Languages in Spain and its Unique 8 Dialects

Is catalan a language or a dialect? The Beloved Soul of Catalonia
How is the culture in Ibiza?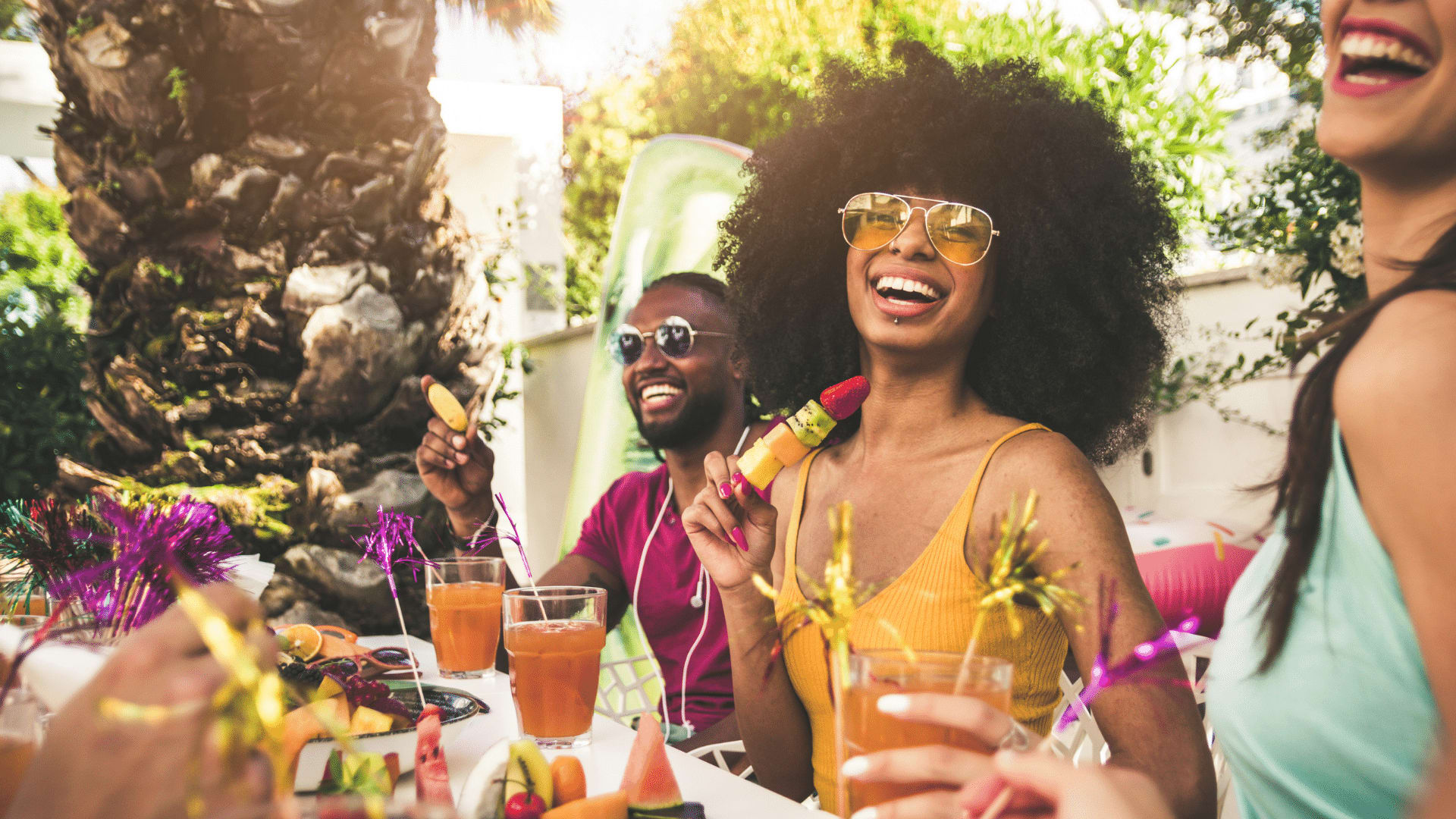 When you hear Ibiza, the first thing that comes to mind is its spectacular beaches with crystal clear water and its incredible parties that attract people from all over the world… Is it true, or am I wrong?
Ibiza is much more than party clubs and beaches; it is a city that was declared a World Heritage Site by UNESCO on December 4, 1999. This is due to the biodiversity of its marine and coastal ecosystems and the conservation of certain historical and emblematic places.
If you want to discover everything about this paradise, you can't miss this article:
Ibiza vs Mallorca: Which one is the best? Which one do I choose?
How to get from Ibiza to Formentera?
The only way to get to Formentera from Ibiza is with the ferry that goes from one island to the other. Companies like Balearia, Mediterránea Pitiusa, Trasmapi, and Aqua Bus make this route daily.
Every day there are about 21 trips that make this route, which has a duration of between 30 minutes and 1 hour.
You have to take into account that there are different types of boats, the fast ferry (which takes 30 minutes), the fast car ferry (35 minutes), and the express ferry (30 minutes). This last one is the cheapest but also the least frequent.
You will also have to see what works best for you, depending on whether you are only going to spend the day if you wanna stay longer, and if you have a car or not.
As you may have seen, Ibiza is an island that hides many things, and that undoubtedly surprises everyone who visits it.
When you visit it once, you know it won't be the last!
Make sure you go with plenty of time to not miss anything!