Top Spanish Trees: Charts of Names and Locations That Come Handy
October 17, 2022
Can I ask you a question? How come you are looking for Spanish tree names? If you are an Arborist or Botanist and want to add something to this article, please, reach out!
And if you are neither of those, and you are reading this, it means that people care to know about our tries, and I am thrilled to be of help!!!
After reading this article, you'll know the scientific name, the Spanish name, the English name, and the family of 109 species of Spanish Native trees.
Before you head to the table, just a friendly reminder that we must take care of our green areas. They are not only good for the environment but also for your mental health! Take a moment to visit the closest park to you and notice how peaceful you feel surrounded by trees.
Spanish Tree Names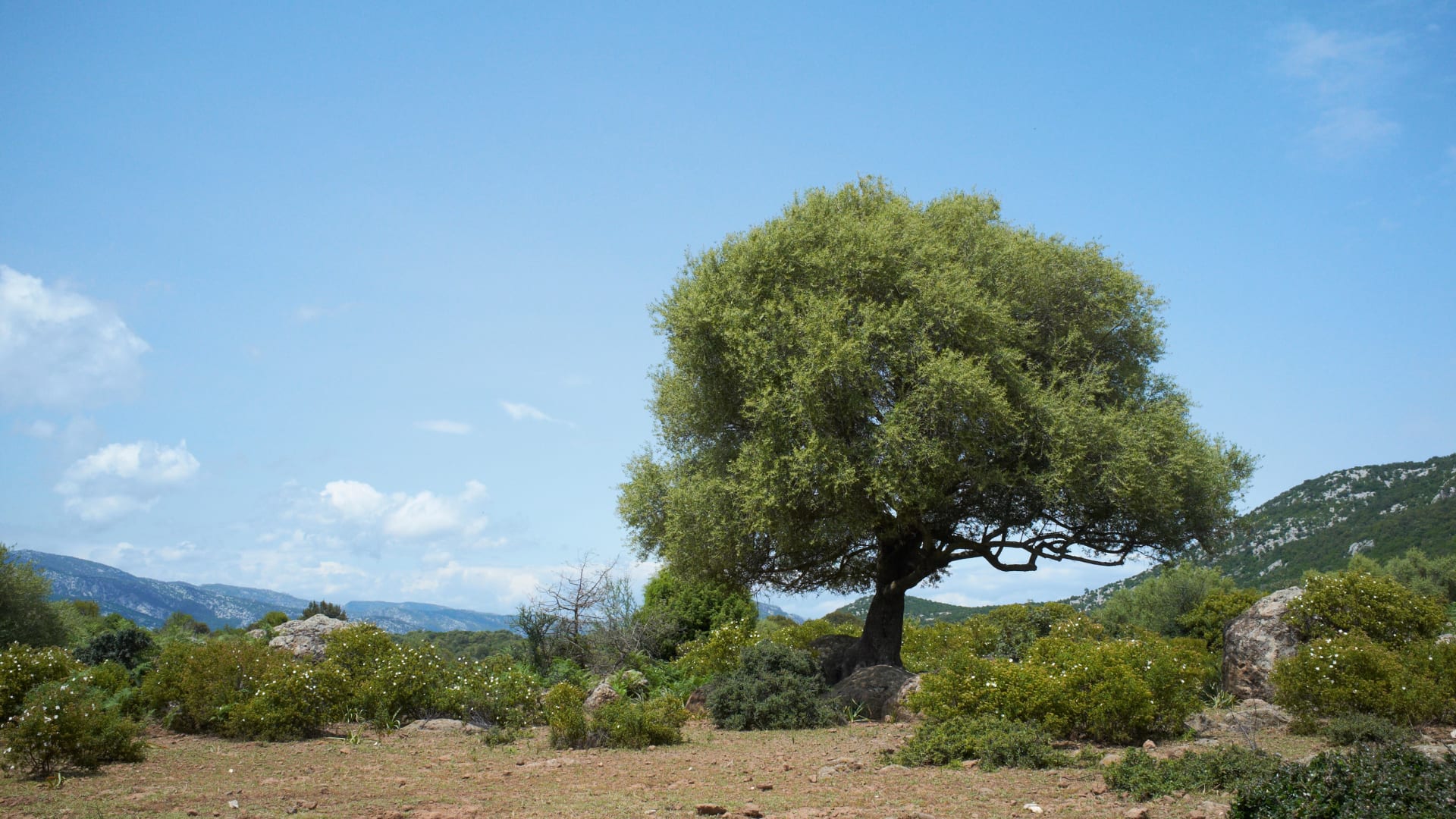 According to World Data, 37% of land use in Spain is occupied by forests. Everywhere you go, you see trees, maybe in Galicia or Navarra more than in Madrid, but be sure you can get a green detox from time to time.
Within that 37% of forests, you will find 16 national parks that take your breath away. For example, the Doñana National Park has been a UNESCO World Heritage since 1994, and the legend says it could have been the ancient city of Atlantis. In addition, in 2021, Spain signed the Ambition Declaration to 2025 to fight deforestation concerning agriculture. 
As you may notice, we appreciate and care for our nature, so if you are curious about it, here is the complete list of our native Spanish trees!
Sensational fact: Spain's national tree is the Evergreen Oak. This species grows all over the Iberian Peninsula and the Balearic Islands. It is also known as "carrasca", "chaparra" or "chaparro". Look at the picture above!
Spanish Tree Locations
Believe it or not, tracking down trees is not an easy job! There are so many native species that sometimes only a few can be found in a specific sector. In the table below, I have added the maps to the tree families that are easier to track and identify throughout the country.
Spain's Forest Map
Well, the table I shared with you has 109 native Spanish tree names. Yes, 109!!! I hope it came in handy for your curiosity or personal research. If you are interested in our flora and fauna, don't hesitate to check out the links below or visit the "Spain Nature" category.
If there is something else you would like to add or share a personal experience with us, please write! We love to read you guys!