Travel to Badajoz: 5 Attractions, Food & Activities!
October 31, 2023
Updated:

November 2, 2023
Published: October 31, 2023
Despite being the most populous city in Extremadura, Badajoz is often overlooked by tourists visiting the region.
But I'm here to tell you that it's a hidden gem you shouldn't miss out on! The city's environment is fantastic, and it's a great place to enjoy the terraces.
I'll explain everything you need to see, the best places to eat, and some great options for accommodation to help you plan your visit. Plus, it is very close to Mérida, one of the most important cities to explore the Roman legacy!
Oh and, while on a road trip, you'll see some of the most beautiful landscapes of La Dehesa Extremeña, with stunning views of vast plains covered with trees. And who knows, you might even run into some bulls, cows, and cute little pigs.
So, if you want to discover the rich heritage and culture of the Extremadura region, Badajoz is a great place to start. Trust me, you won't regret it!
---
What is Badajoz?
Badajoz is a beautiful city located in western Spain, part of the autonomous community of Extremadura.
The city has a fascinating history that dates back to Roman times, and it has been influenced by various cultures over the centuries.
If you stroll through its historic center, you'll discover walls of Arab origin, interesting monuments, and picturesque streets and arcades.
Badajoz's strategic location on the banks of the Guadiana and the Cerro de la Muela, coupled with its fascinating history, can be seen in its stunning walled system of walls, gates, and bastions, which are very impressive.
The Best Time to Visit Badajoz
1. Alcazaba de Badajoz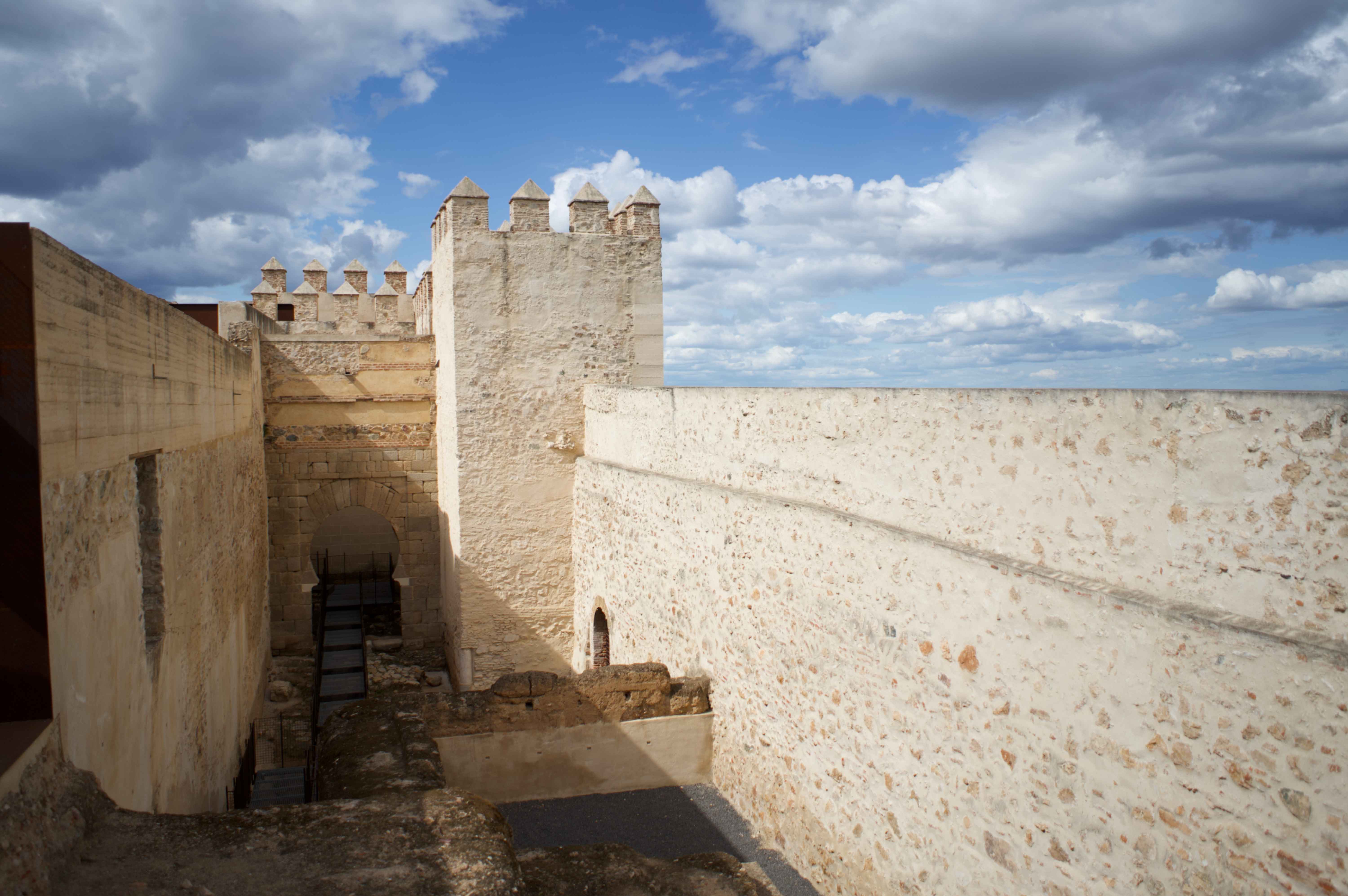 The Alcazaba de Badajoz is an ancient fortress located in the heart of the city, and it is a stunning reminder of the region's rich history. 
The first thing that'll catch your eye is the massive outer walls built using stone and brick. Not only do these walls provide protection, but they also showcase incredible architecture! Once you enter the gates, you'll be transported back to the 9th century when the Moors built the Alcazaba.
Inside, you'll find a maze of narrow pathways, alleys, and courtyards that lead you to the heart of the fortress. Plus, the tower offers panoramic views of the city and the nearby Guadiana River, so it's an Instagram-worthy spot for sure!
But wait, there's more! As you explore the fortress, you'll come across beautifully landscaped gardens that show its exterior, perfect for a stroll or a moment of reflection.
Also, the Alcazaba de Badajoz isn't just a place of historical significance; it's also a cultural hub. Throughout the year, it hosts various events, including concerts, exhibitions, and traditional festivals. 
Meaning that you'll get a glimpse into the vibrant cultural life of the region and have a great time while you're at it!
2. Plaza Alta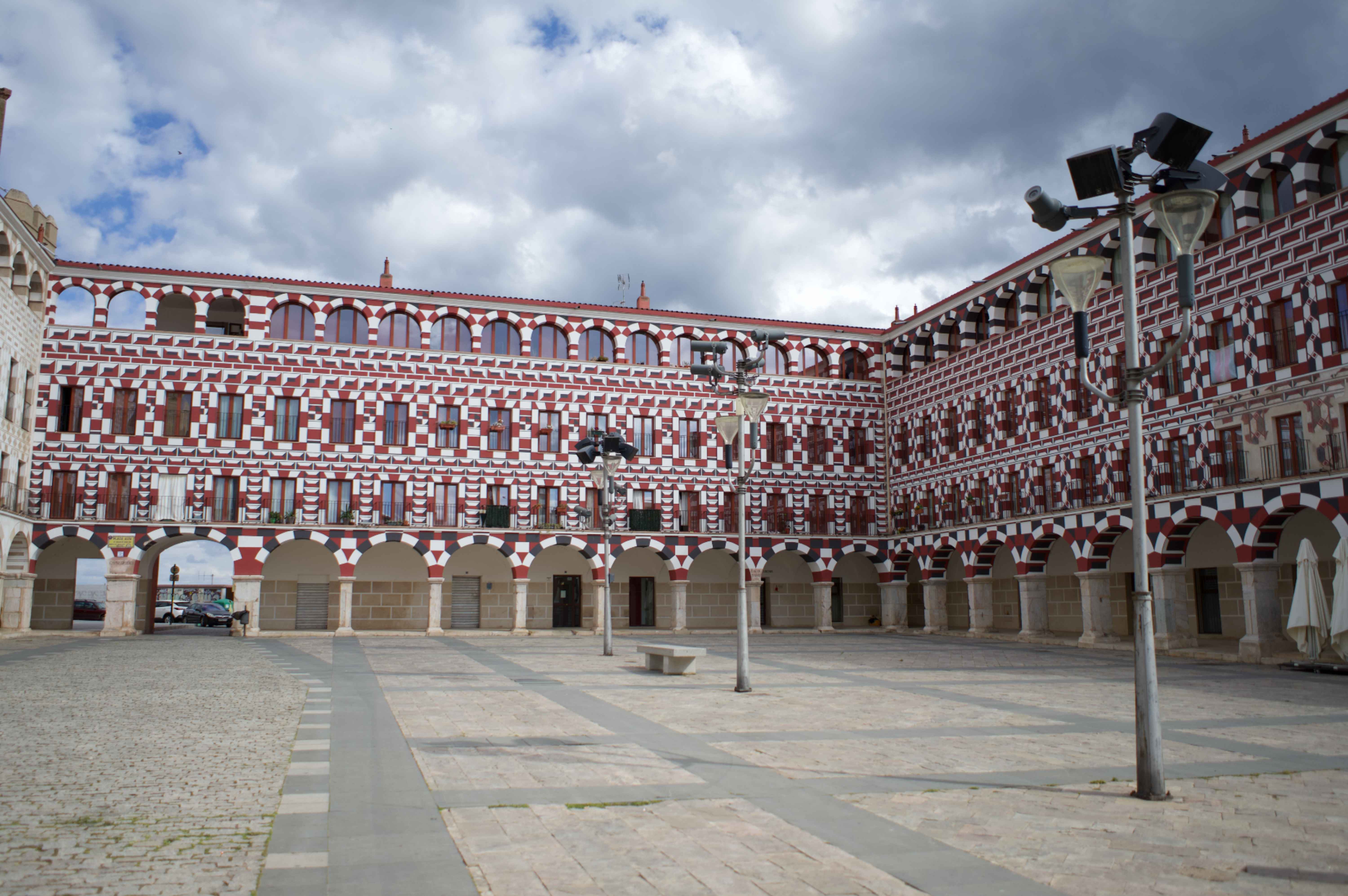 If you plan a trip to Badajoz, you simply can't miss visiting Plaza Alta! This charming square is like a time capsule, full of history and surrounded by beautiful architecture. 
The Plaza Alta has a rich history, having hosted everything from horse races and theatrical performances to even executions! So it's more than just a pretty place to see; This lively square hosts all events throughout the year, from traditional festivals to live music performances.
And let's not forget about the beautiful pavement that's a work of art in itself!
It's also a place where the locals hang out and have a good time. You'll find plenty of outdoor cafes, shops, and restaurants with nice dishes to take a break from all the sightseeing. In short, if you're a fan of history, architecture, and a good time, you cannot miss out on Plaza Alta.
3. Archaeological Museum
If you're interested in exploring the rich history and heritage of the region, the Archaeological Museum of Badajoz is an amazing place to visit. The museum's architecture is a work of art in itself and houses a historic convent, which adds to the atmosphere.
The exhibits in the museum travel thousands of years, from prehistoric times to the Roman era and beyond. As you wander through the galleries, you'll see various artifacts such as pottery, tools, sculptures, and jewelry. These relics give you a glimpse into the way of life of the people who once lived in this region.
The Roman section is one of the museum's highlights, featuring an impressive collection of Roman artifacts, many of which were found in local excavations. Here, you'll find intricately carved statues, mosaics, and even everyday items used by the Romans!
The medieval section is also worth checking out, taking you back to the medieval period and focusing on the Moorish and Christian eras. You'll find beautifully crafted Islamic ceramics, Christian religious art, and glimpses into the region's religious and cultural history.
Overall, the museum is an educational and cultural gem that adds to the experience of visiting Badajoz and understanding its rich heritage.
4. Catedral de Badajoz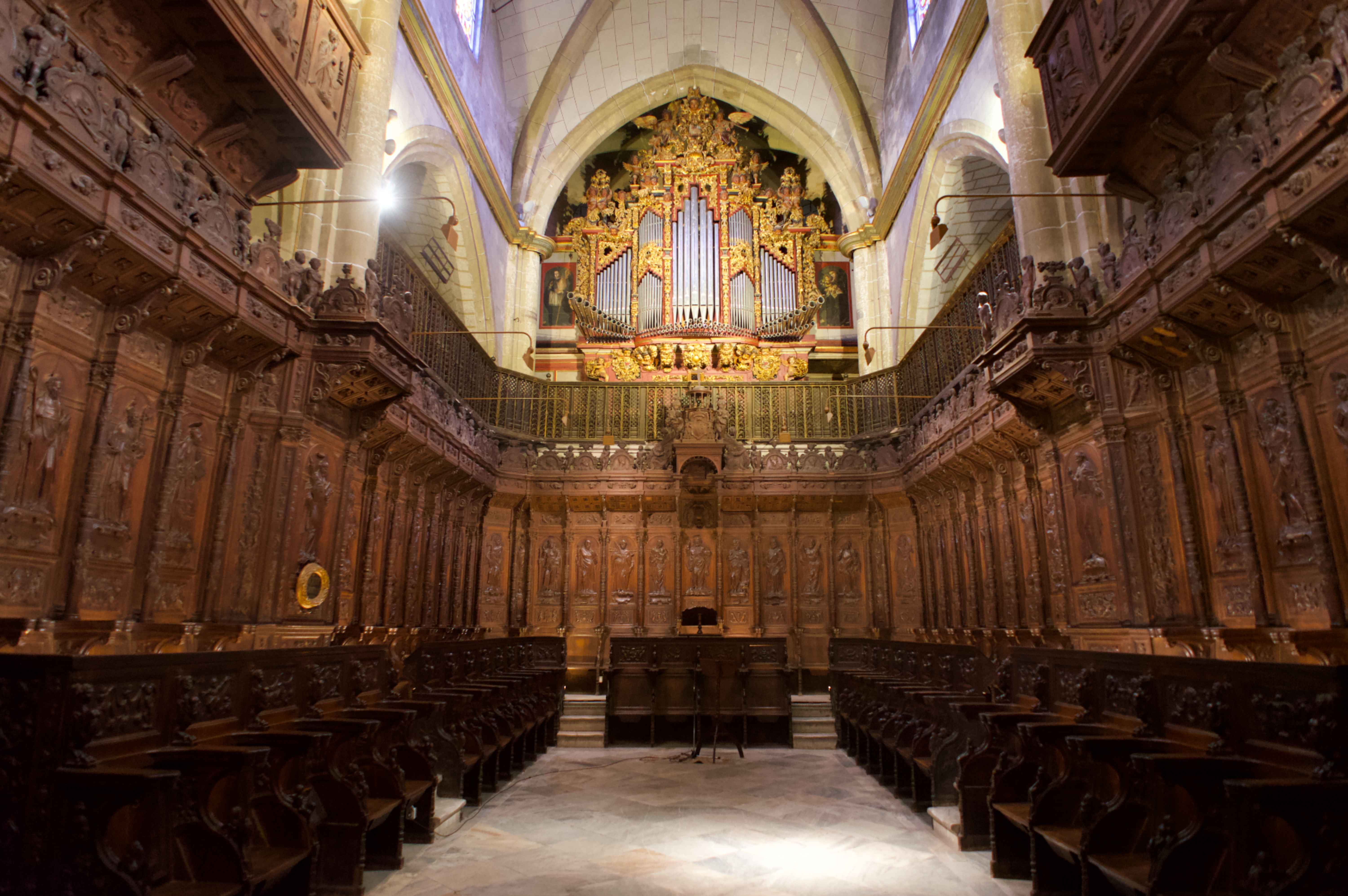 The Cathedral of Badajoz is a magnificent building in the city's heart. It is the most important landmark, a timeless symbol of faith, and a storage of cultural heritage.
The place has a unique blend of Gothic and Renaissance styles, with an ornate façade adorned with intricate stone carvings and statues. It also has twin bell towers, reaching towards the heavens, standing as sentinels guarding the spiritual treasures within.
Once inside, you'll find Gothic arches, Baroque altars, and stunning stained glass windows that bathe the space in a combination of colors that will leave you in awe.
The Cathedral also houses a treasure trove of religious artifacts and artworks, including sculptures, paintings, and holy relics. Each piece tells a story of devotion and artistry, reflecting the faith and culture of the region.
And that's not all! The rooftop offers panoramic views of Badajoz and its surroundings. From this point, you can see the city's historic streets, the Guadiana River, and the picturesque landscapes beyond.
Also, the Cathedral is a venue for concerts, art exhibitions, and cultural events, which adds a contemporary touch to this place. 
5. Edificio de La Giralda Badajoz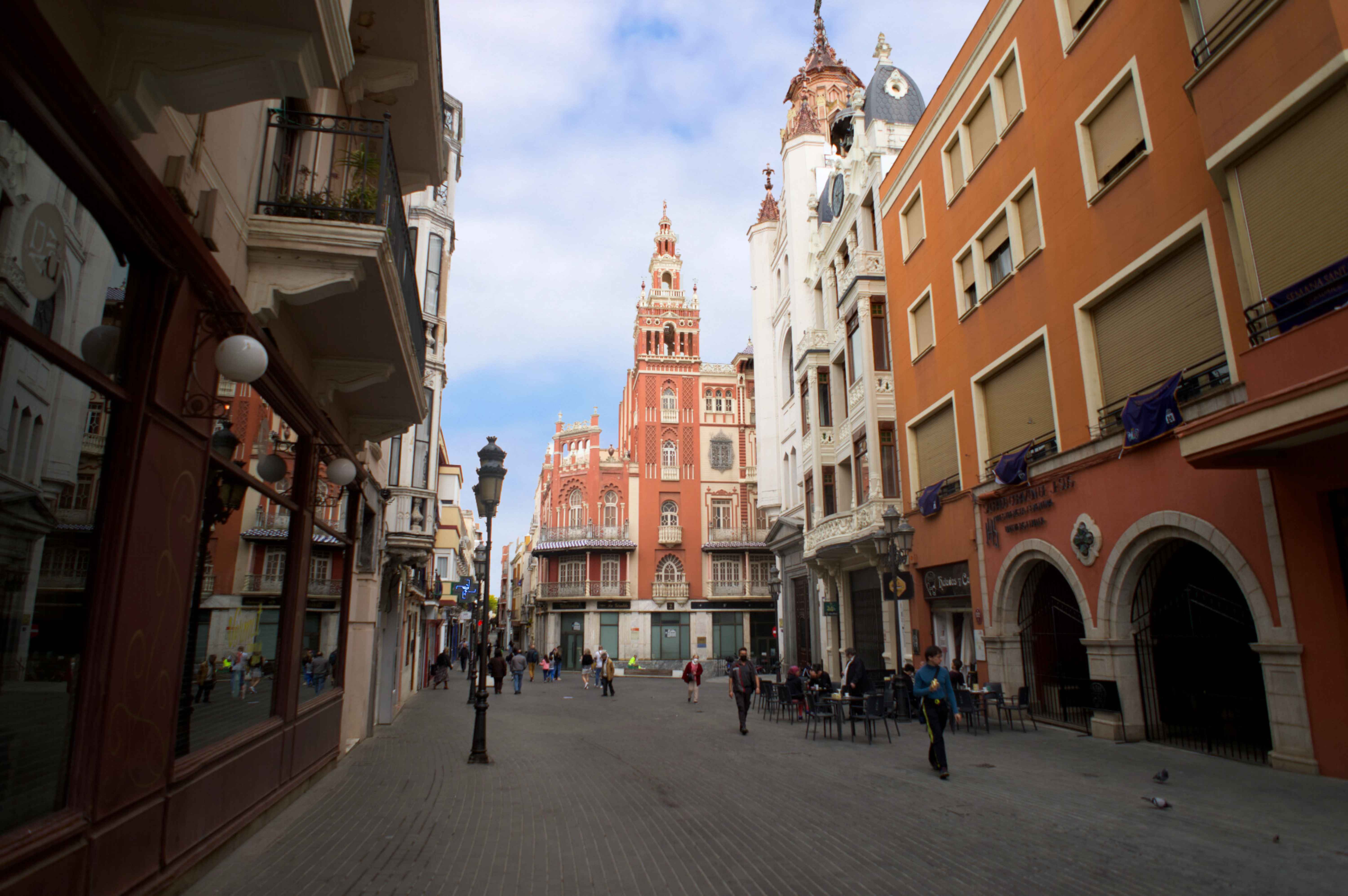 La Giralda Building is an incredible structure that takes inspiration from the famous bell tower of Seville, and it's a beautiful blend of modern design and Spanish architectural heritage. 
Now, it is a commercial and residential complex that enjoys a unique combination of styles, including elements of Moorish and Spanish Gothic architecture, as well as modern design concepts. 
One of the building's coolest features is its decorative arches, towers, and rooftop terrace, which offers breathtaking panoramic views of Badajoz. It's a perfect place to take in the city's beauty while enjoying a cup of coffee or simply relaxing.
While the Edificio de La Giralda isn't a historical site in the traditional sense, it's still a remarkable part of the city's architectural landscape. It's just one of the many reasons Badajoz is such a vibrant and welcoming city.
Best Time to Visit Badajoz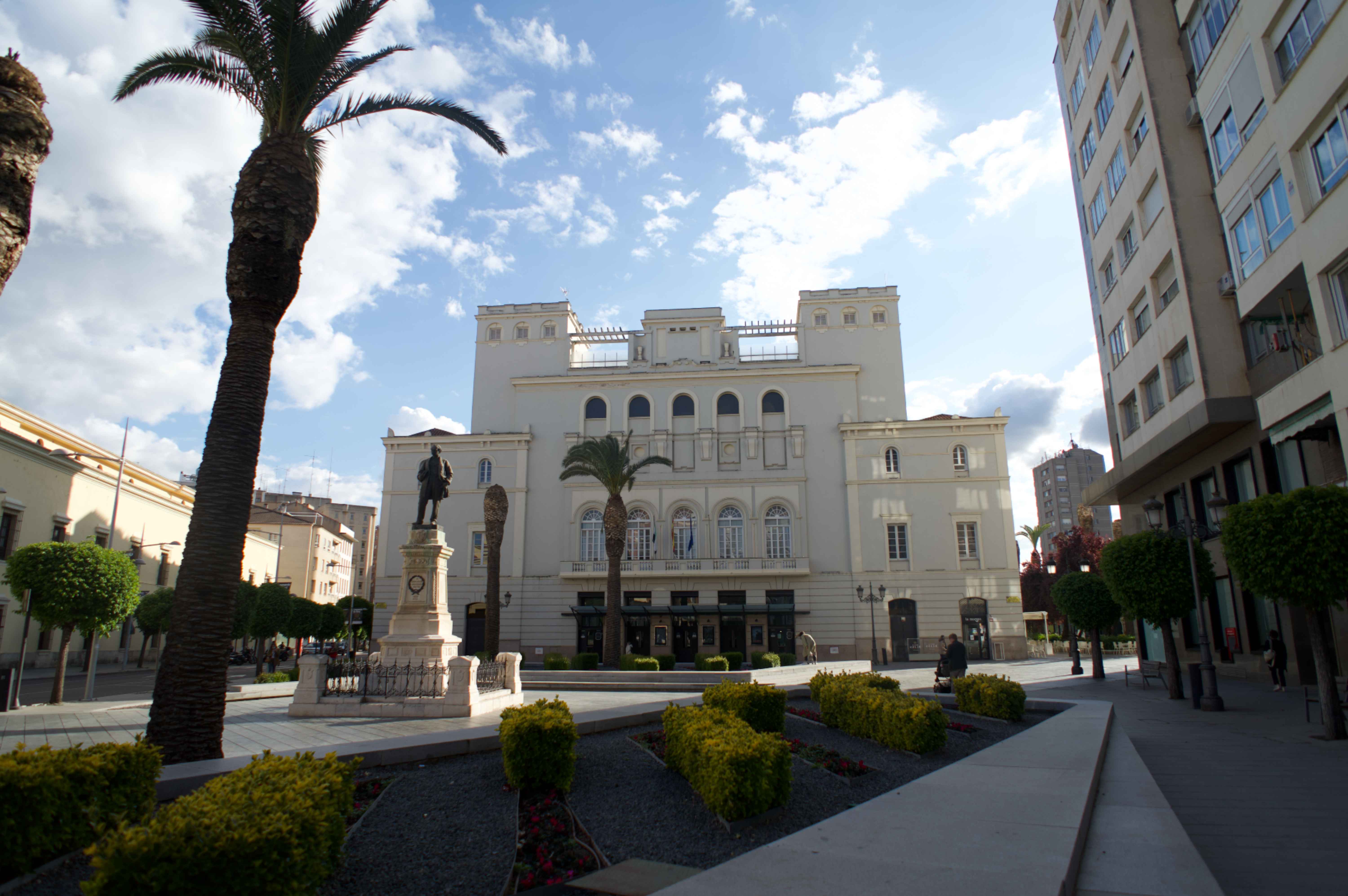 Autumn and spring are the best times to visit Badajoz since you will enjoy pleasant temperatures while seeing the green nature of Extremadura. 
Spring is a particularly beautiful time to visit Badajoz. The weather is mild, and nature begins to bloom with colorful flowers. The city's parks and gardens, such as Alcazaba Gardens, look especially beautiful this season.
Summers in Badajoz are pretty hot, with temperatures often exceeding 30°C (86°F) or more. But It's a lively month since many tourists arrive in Spain due to the high season and the city tends to be a bit more crowded (for the better).
How to Get to Badajoz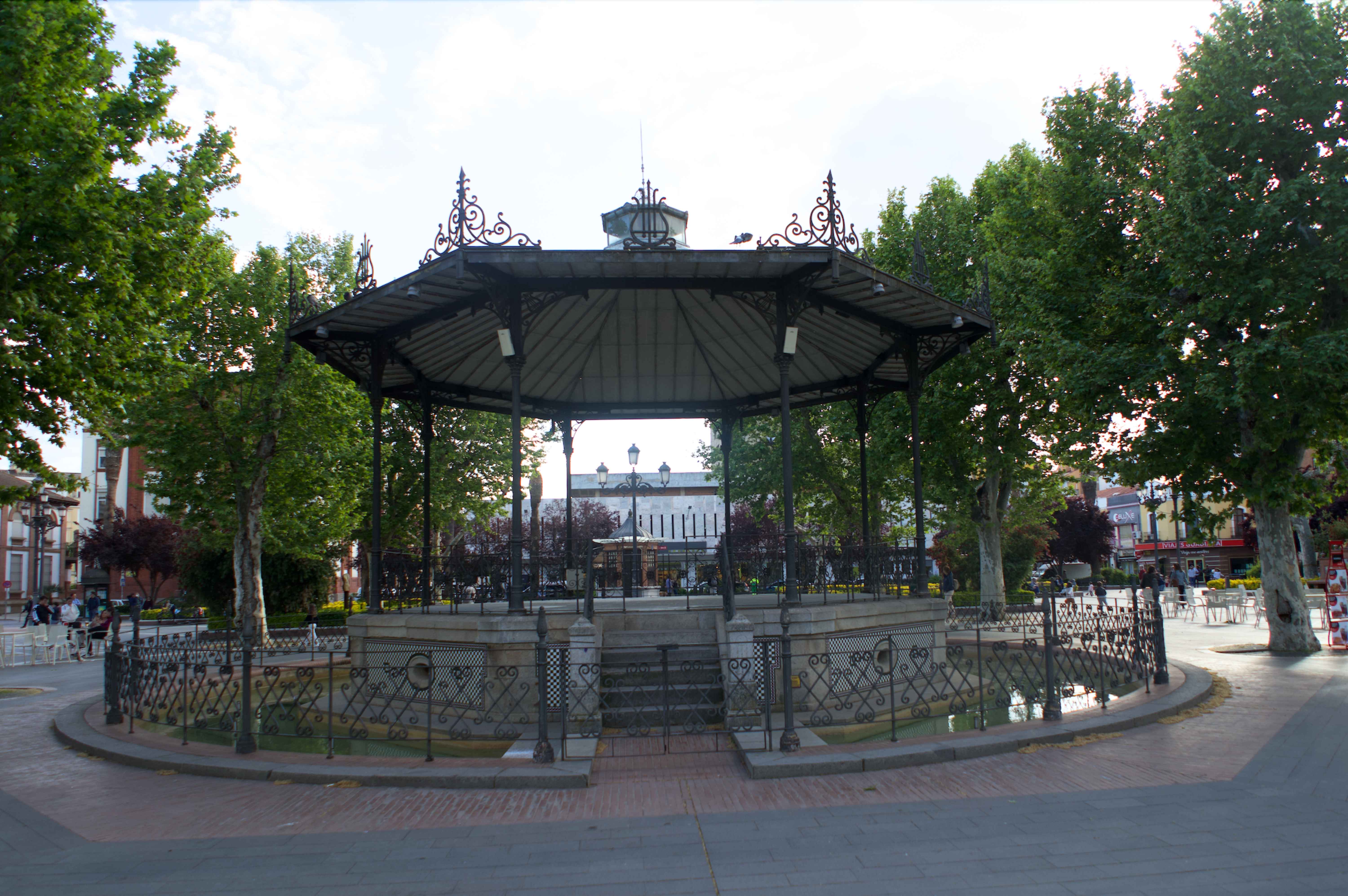 By Train
Taking a train is an excellent option since the Badajoz train station offers connections to the provinces of Cáceres, Toledo, and Ciudad Real, as well as other towns in the same area. You can also take a train to Portugal, Madrid, Castellón, Albacete, Barcelona, Valencia, or Tarragona.
By flight
You can fly to the Badajoz Airport (by the way, it is the only airport in the region), which offers regular flights to Madrid and Barcelona, as well as other cities at specific times of the year. Plus, the airport has a shopping area, car rental offices, free 24-hour public parking, and a taxi rank.
By car
If you prefer flexibility and have access to a car, you can drive to Badajoz. The city is well-connected by road, and you can use highways such as:
The A-5 (Autovía del Suroeste) from Madrid
The A-66 from Seville
The A-4 from Cordoba.
By Bus
The bus station in Badajoz is located near the city center, making it a convenient option for many visitors, and a one-way ticket costs around 41 € - 78 €.
Where to Eat in Badajoz
Enjoy delicious dishes at Restaurante El Laurel
Enjoy lunch with a view at El Mirador del Guadiana Restaurant
Have a wonderful gastronomic experience at El Alma del Genio
Where to Stay in Badajoz
Stay at AC Hotel By Marriott Badajoz
Have a comfy stay and great service at Hotel Boutique Adealba Badajoz
Have a budget-friendly stay at Hotel Condedu Badajoz
How much does it cost to visit Badajoz?
Request information: hello@sensationalspain.com
How much money you need for your trip to Badajoz depends on many things, such as how many people are traveling, the type of activities you want to do, accommodation, the duration of your stay, restaurants, and most importantly, the time of year.
To help you more accurately, please don't hesitate to reach out to us via email! Share the details of your desired trip to Spain, and we will provide you with a price estimate and offer local advice for all your travel needs. 
Choose your Spain Itinerary
1 Day in Spain? 10 Best Things to Do in 24 Hours!
2 Days in Spain: Trip Ideas & Itineraries to Enjoy Your 48h
3 Days in Spain: What's the Best Itinerary for Your Trip?
4 Days in Spain - Best Travel Itineraries for Short Trips
5 Days in Spain: Itineraries to See (almost) Everything!
6 Days in Spain: The 3 Best Itineraries for Your Trip!
7 Days in Spain: The 3 Best Itineraries for Your Trip!
---
The best part about Badajoz is that it can be explored in just one day. So, if you happen to have a few extra days in Madrid, why not take a trip to the Extremadura region?
This hidden gem is not a typical tourist spot, but it will definitely satisfy your craving for an authentic travel experience.
If you have any questions, please don't hesitate to comment. We are always happy to hear from you!