9 Must-Watch Spanish Documentaries - 4 of them for FREE!
November 18, 2022
Updated:

February 14, 2023
Published: November 18, 2022
Are you a visual learner? One of those that enjoy watching history footage? If that is your case, you have clicked the right article on Spanish documentaries.
Spain has such an extensive history that there need to be more documentaries to share all events that the world should know about this country.
In this article, you will get a list of nine Spanish documentaries, four of them FREE (meaning that you don't need a streaming platform), that will show you Spanish history, culture, politics, and human stories that nobody thought of sharing before,
If you have any documentary- lovers in your group of friends, please separate the days and hours and share them in a Google calendar. That way, you have a bigger group to discuss the documentary with.
Before diving in our nicely curated list of documentaries, you should check out this articles about Spanish cinema:
| Movies | Year | IMBd Rating |
| --- | --- | --- |
| España: La primera globalización | 2021 | 7.5 |
| El Silencio de otros | 2018 | 8 |
| Entre la ola y la roca | 2017 | 6.8 |
| Muchos hijos, un mono y un castillo | 2017 | 7.5 |
| Camarón: Flamenco y Revolución | 2018 | 7.5 |
1. España: La Primera Globalización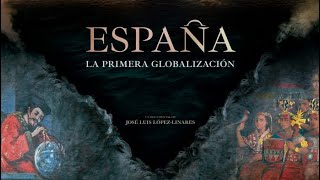 If you want to learn about Spanish history and legacy, "España: la Primera Globalización" or Spain: The First Globalization should be your to-go documentary. 
I wish I could give a more detailed summary of this movie, but the trailer literally describes it. The director José Luis López Linares explores how the Spanish Empire contributed to the first globalization by discovering unknown lands. 
The director has been making documentaries for over twenty years, and argues that this movie is another way to tell history!
If you want to watch this historical documenatry then head to Filmin.
2. El silencio de otros
Are you familiar with the Nuremberg Trials? The ones carried out after WWII to judge war crimes against humanity; I bet you heard of them in history class. Well, Spain went through something similar after the almost forty-year dictatorship of Franco. But, the Spanish trial went the completely opposite way, and "El Silencio de Otros" tells the real story.
"El Silencio de Otros," or The Silence of Others, tells the story of the Argentine lawsuit and the seeking of truth and justice by the victims of Franco's regimen. To give you a little bit of context, after Franco died in 1975, the political parties in Spain decided to put a patch in history and created negotiated the "Pact of Forgetting." This pact avoided confronting the legacy of Francoism and did a blind eye to the crimes committed by the dictatorship. 
"The pact to forget meant that there would be no accountability for the thousands of people who perished during the Civil War (1936-39). Nor for those who were executed, forced into exile, tortured in prison, or sent to labor camps in the postwar years for having defended democracy against Franco's fascist coup" The New York Times, 2014.
This documentary was shot over six years following the survivors and organizers of the Argentine Lawsuit, which used international law to bring justice and truth back to the Spanish people. The Executive Producer of this documentary is the acclaimed director Pedro Almodovar with the direction of the Emmy-winning filmmakers Almudena Carracedo and Robert Bahar. 
"This documentary- brave, emotional, agile, necessary, and insightful- dares to tell the truth"

- Cineuropa
In IMBd, most critics agree that this Spanish documentary was necessary and brave!
You can watch this documentary in Filmin and Netflix.
3. Entre la ola y la roca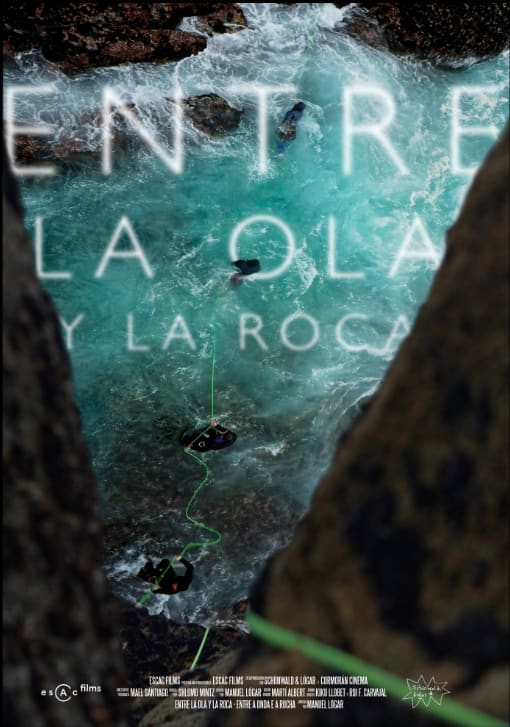 Okay, I found the summary of this documentary a bit complex, so I will let the experts explain it for me.
"Entre la ola y la roca," or Between the Rock and the Wave, tells the story of barnacle fishermen in Galicia. If you aren't familiar with barnacle fishing, which I wasn't until I read about, you will become an expert at it after watching the documentary.
So, to get this seafood, fishermen have to use special equipment that helps them release the barnacle shell from the rocks. Between the Rock and the Wave tell the story of fishermen who risk their lives (literally) to get this beloved seafood and support their families. 
But that is not it! It also explores how the lives of Galicians have been affected after the 2002 Prestige oil spill. 
This is the professional summary that I promised:
"Living among the "percebeiros" (goose barnacle fishermen) of the Galician coast during the Christmas holidays, this documentary focuses on the relationship between man and his surroundings, man and the sea. An environmental fable, a radiograph of rural Galicia, where years after the Prestige oil spill disaster, the percebeiros are facing an uncertain future."
-IMBd
Manuel Logar directed the documentary and was praised by the cinema magazine, Fotograma for his art.  
You can watch this documentary in Filmin.
4. Muchos hijos, un mono y un castillo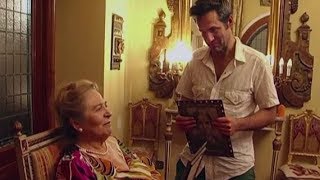 My three words to describe "Lots of Kids, a Monkey, and a Castle" would be curious, fun, and familiar. I believe you would genuinely enjoy watching it, and I recommend watching it with family members more than alone.
The actor, Gustavo Salmerón, created this documentary to honor and share the peculiar dreams of his mother, Julia, who wanted to have lots of kids, a monkey, and a castle. And…guess what? She got it! But you must find out how and what happened after she got her dream palace.
This movie got over fifteen awards and twenty nominations, including the Goyas and the San Sebastian Film Festival.
"Life with Julieta can surely not always have been a breeze, but the film absolutely refuses to broach darker themes. So that what viewers take away from Kids is the sense that even after 80 years of hard living, it's still possible to live a meaningful, happy and influential existence- an authentically feel-good message for these feel-bad times"
Enjoy this documentary in Netflix and Filmin.
5. Camarón: Flamenco y Revolución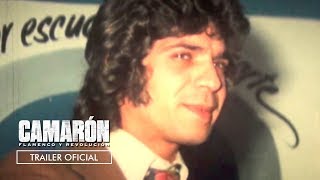 "Camarón de la Ilsa," literally translates to "shrimp of the island," was the best Spanish flamenco singer of ALL times. And, director Alexis Morante brought his life back to the public with his documentary "Camarón: Flamenco y Revolución."
This Spanish documentary tells the story of José Monge's life from his humble beginning to an international flamenco singer that moved the hearts of many. The documentary got eight nominations!
If you want to know more about this Spanish artist and others head here!
You can find this shrimp in the sea called Netflix.
Now the movies you were waiting for! For this ones you don't need streaming platform, just your passion for absorbing history, culture and Spain!
6. History of Spain - FREE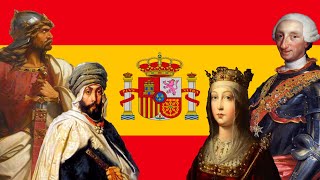 There are plenty of videos about Spain's history and legacy, but I believe History of Spain (2020) by Fire of Learning is one of the best by far. 
In just a bit more than an hour, yuo will learn everything you need to know, from the fall of the Roman Empire to the beginning of the Spanish colonization.
This video has over 990k views!!!
I would recommend watching this documentary before Spain: The First Globalization, so you have all the historical data needed to enjoy it.
7. Spain: A Country Divided  - FREE

Spain: A Country Divided (2022) is a documentary directed by Marcel Mettelsiefen, a multi-award-winning director, camera operator, photographer, and producer. Even though international people are living in Spain, this director is not Spanish, and the documentary was created by a French-German channel called Arte. tv.  
The documentary about Spain explores the political polarization in Spain. The movie argues that with the economic crisis of 2008 and the conflict over Catalan independence, the political formations Podemos on the left and Vox on the right dominate the landscape. And These polarizations also pulled the other parties toward more radical positions. The center was lost. The blockade, lack of consensus, and tensions characterize everyday political life.
This documentary will show you part of Spain's political life under the narration of a foreign eye.
As of February 7th, 2023, this documentary isn't online. I didn't want to delete from the post because I really think that it deserves to make the list. I'll update the post once I find it online again.
8. Franco- Spain's Nationa Dictator  - FREE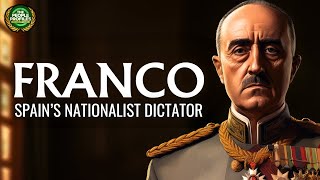 Franco: Spain's Nationalist Dictator (2021) is a biography of Spain's forty-year dictator, Francisco Franco. In this Spanish documentary, you will learn about the characters responsible for the years of oppression after the Civil War.
This documentary was created by The People's Profile, a verified Youtube account on historical biographies, and has over 370k views. The video explores the very detail of Franco's life until the day of his death, trying to understand the background of this unforgettable (and not in the good sense) character.
9. El Cid  - FREE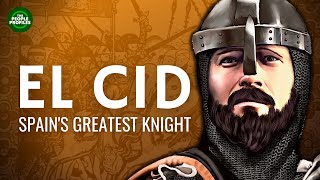 The People's Profile is also responsible for this Spanish documentary, which is short and informative about one of Spain's most iconic knights.
The Cid tells the story of Rodrigo Díaz de Vivar, who lived in the twelfth century during King Fernando the First and Alfson the VI. The life of this knight sounds like a movie; friendship, love, betrayal, and war are all necessary elements of a successful fantasy movie. 
The story is told in less than fifty minutes and has over 150k views. 
Now you have nine Spanish documentaries to watch if you want to learn more about Spanish history, culture, and politics. I would like to remind all of you that sometimes Netflix doesn't offer the same movies in all countries, and three of the four FREE documentaries can be found on Youtube.
I hope you enjoyed this list, and let us know if you watched any of these movies!