10 Pros & Cons of Living in Barcelona For Expats!
April 12, 2023
Updated:

April 24, 2023
Published: April 12, 2023
Moving to a new city brings opportunities for growth, self-discovery, and new adventures. And Barcelona is one of the best cities in the World to move as an expat, as it is known for receiving foreigners with love and warmth.
However, we all know this exciting and new experience comes with many challenges. For this reason, I hosted a podcast with Maria, a Colombian girl who has been living and working in Barcelona for multiple years.
She gave us insights on what it is like to live in Barcelona, the good and the bad, along with different experiences and anecdotes so I could write this article and make it helpful to our community.
Today, I'll explain everything about living in Barcelona so that relocating to this new city can be easier for you! And, for those who haven't decided yet, I hope this article enlightens you and makes your process less complicated!
---
1. A Global Community: Barcelona is a diverse and multicultural city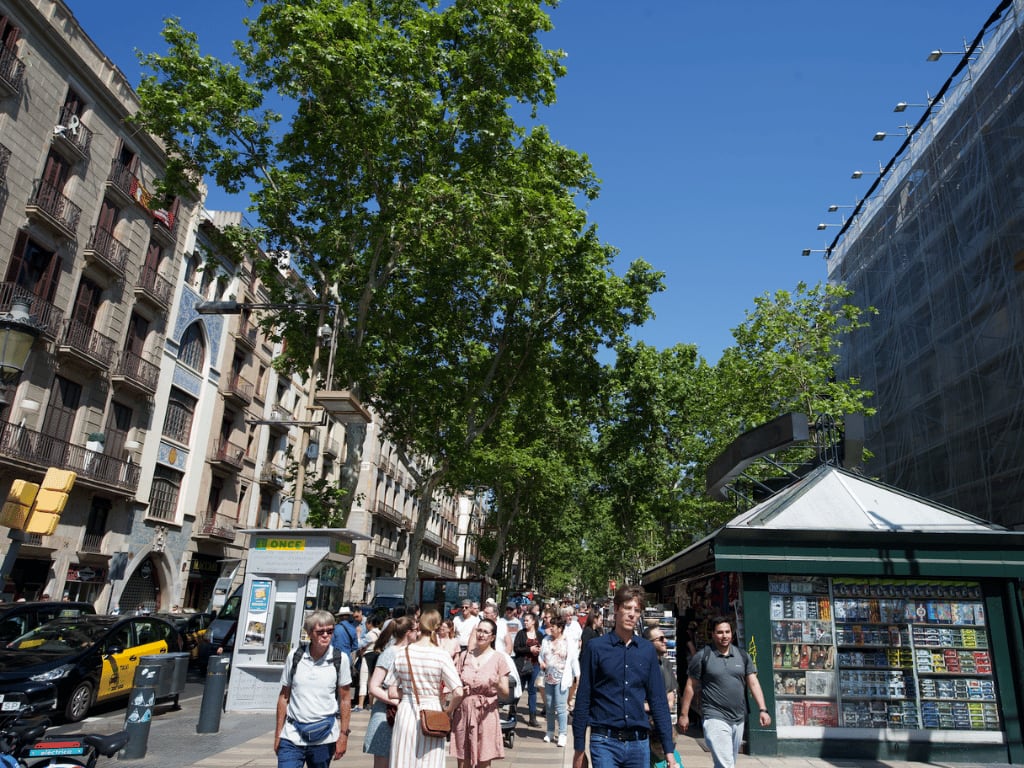 Barcelona is a pluralistic city where people of different origins, cultures, and religious beliefs live side by side.
A significant advantage of going to this city is its opportunity to meet people from different cultures, open up to new experiences, be more open-minded and enrich the city's culture with what others bring.
In this sense, Barcelona has always been one of the leading destinations for Erasmus students because it opens the doors to their curiosity to discover the world and promotes good networking, which is greatly appreciated in the business world.
Moreover, studying in a diverse environment provides skills that are very necessary in the globalized world in which we live and can't be taught in a classroom. 
The city is cosmopolitan, and everyone can easily find their place. As Maria said:
"The people living here, with their different backgrounds, perspectives, and languages, make it so cosmopolitan, diverse, and intercultural."

-Maria, living in Barcelona, on Sensational Spain's Podcast.
---
2. Provides a vibrant cultural scene and activities
This place radiates art and culture from the moment you open your eyes and see the beauty of the buildings it has.
It is famous for its architectural jewels, home to impressive Gothic temples, fantastic modernist creations, and recent avant-garde works.
Here you can see the most important ones: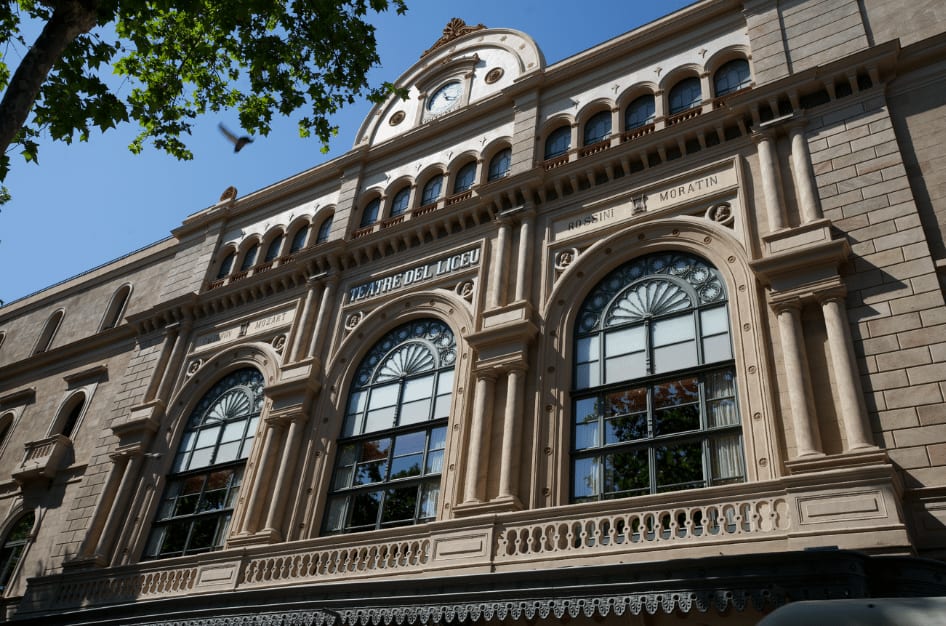 You will always have plans and activities to carry out around culture, and trust me, even if you have lived there for five years, you will have yet to see everything.
The cultural offer is enormous, impressive, and one of the largest in any other city in Spain.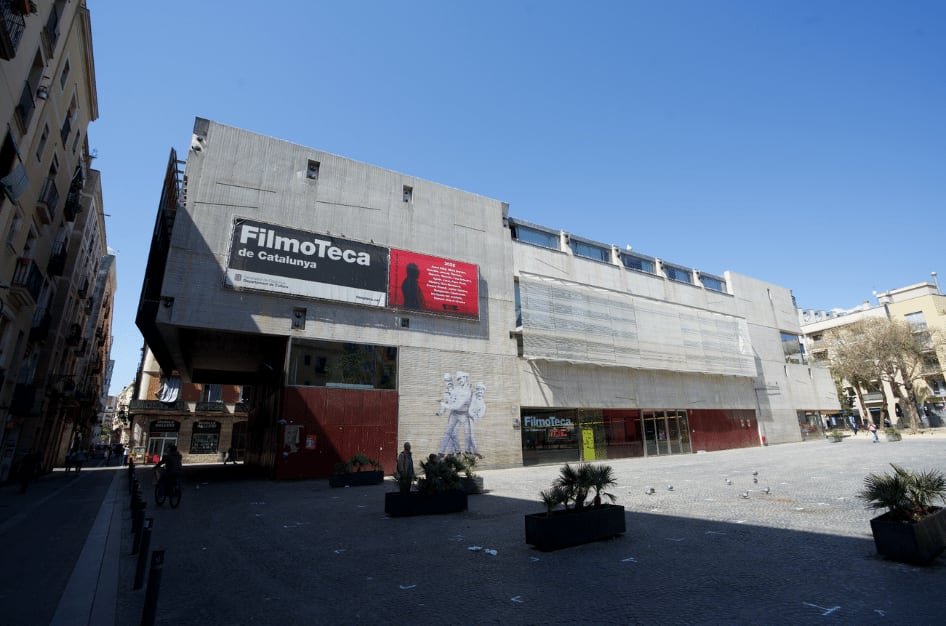 You have a wide range of cinema, shows, literature, music, performing arts, museums, heritage, innovation, cultural itineraries, festivals, traditions, and more.
Moreover, there are music festivals throughout the year, including two of the most important ones, Primavera Sound and Sònar.
In addition, the Barcelona City Council promotes different cultural activities and events and encourages people to enjoy them.
👉🏻 Official website: Barcelona City Hall
As Maria recommended, you should visit their official web to get information and details about purchasing tickets and other services.
Also, She is currently learning Catalan for free while living in Barcelona, thanks to the City Hall!
---
3. A relaxing beach atmosphere and lifestyle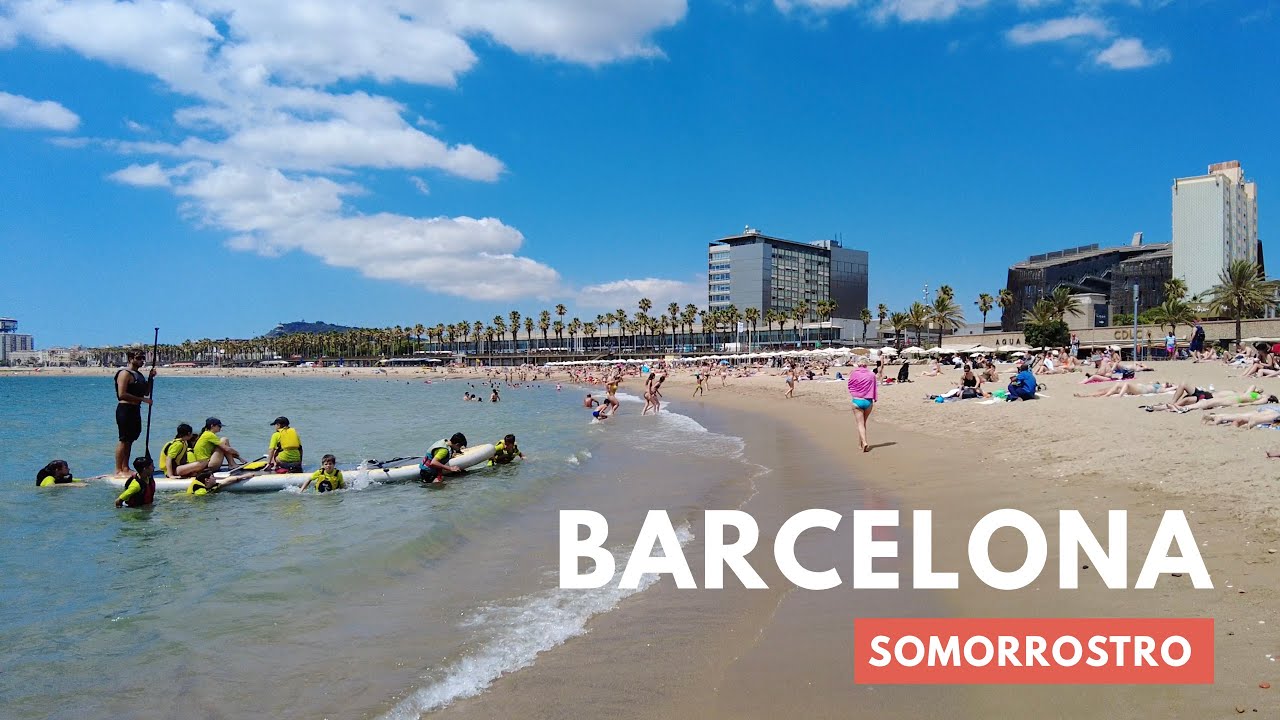 Barcelona is the only large European city with beaches within its urban core.
Plus, it has many parks and mountains, making it an ideal place to enjoy the outdoors, exploring it on foot or by bicycle. It is the definition of quality of life. 
Among Barcelona's best green spaces, we can find urban and mountain parks, botanical gardens, labyrinths, and big parks. 
It has a privileged location between the sea and the mountains, which makes it very accessible to visit other towns nearby by bus. Read more:
For example, Sitges, Cadaqués, Figueres, and many other paradisiac towns worth discovering.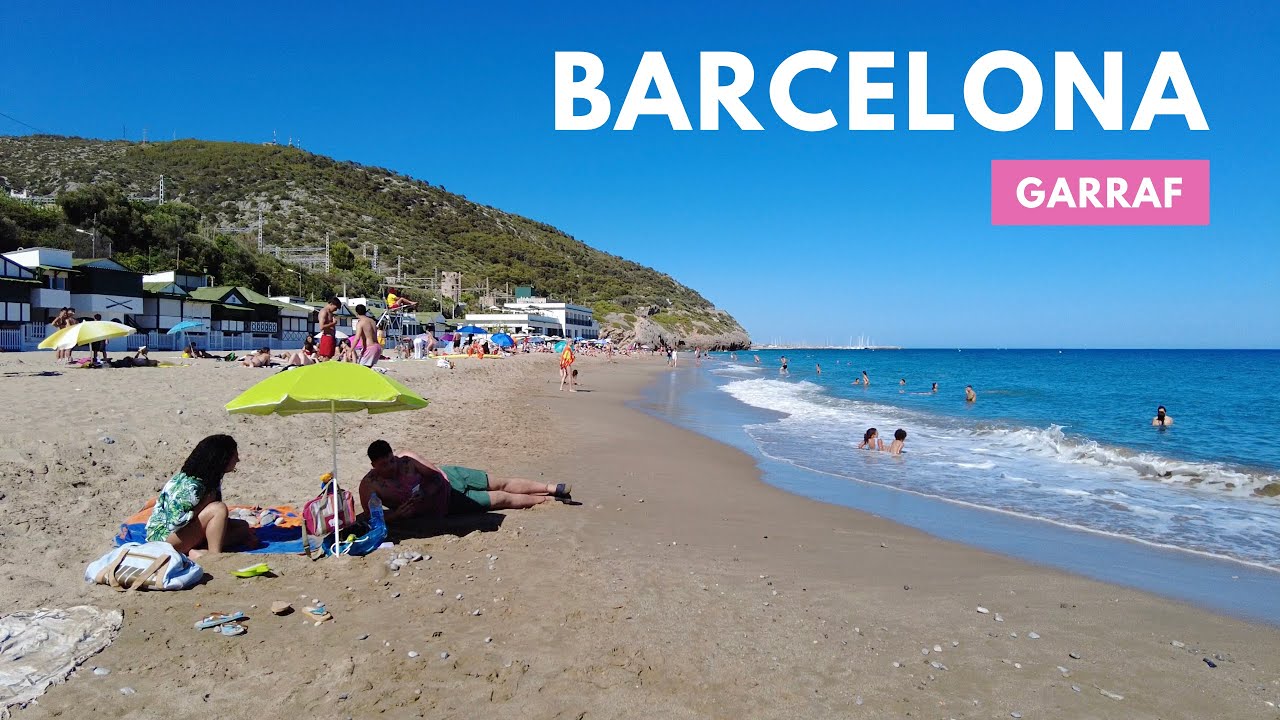 And, if you want to stay in the city, the Barceloneta beach is within walking distance from the main center, so you have no excuses to relax, take a deep breath after a long day, and keep on. 
All the beaches within the city are super well maintained, have the necessary equipment so visitors do not need anything, are very safe, have bathrooms, access with reduced mobility, and sea temperature that allows bathing from Spring to Fall.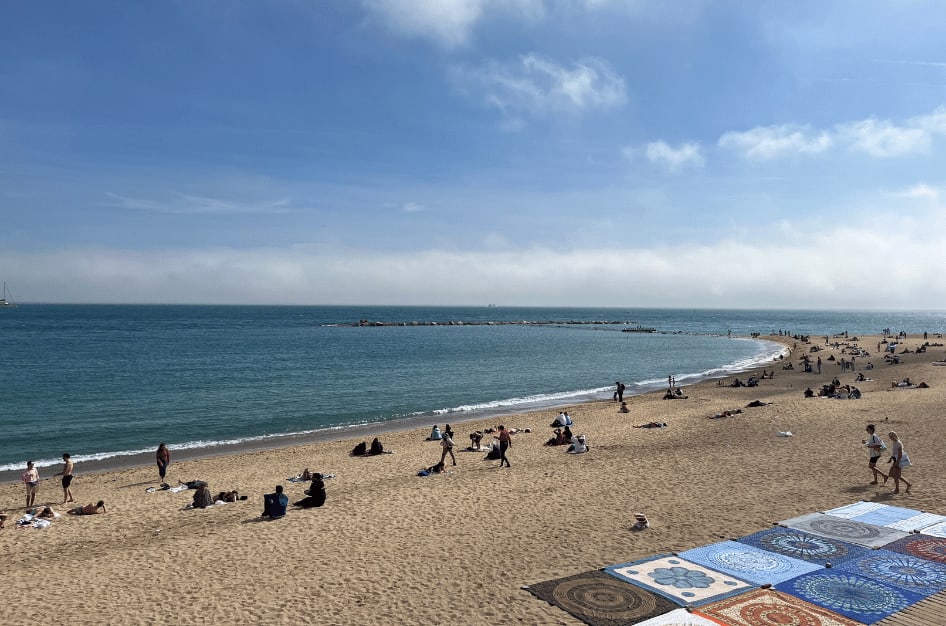 Last year, one of our teammates traveled to Southern Spain, visited ALL the beaches, and recorded them so you could see why we love Spain so much!
Discover the most beautiful beaches you can't miss when visiting Barcelona in this article:
---
4. Experience pleasant weather throughout the year
I could spend ages talking about how important it is to live in a city with enough sunshine hours per day and how the vibrant weather can affect your mood positively. 
After a rough working week, what could be better than going for after-work drinks on a terrace, any time, any day, without worrying about the weather conditions, the rain, wind, or anything? 
Barcelona enjoys very nice weather almost 365 days a year. Something that most big cities in the world struggle with. This city is ahead in this game regarding weather. 
Specifically, Barcelona's Mediterranean climate is characterized by warm summer and mild winter temperatures. And light showers are expected throughout the year, although they are not that usual. You can see all the weather details in this article:
Prepare for Barcelona Weather: Advice from a local + 7 Tips!
It takes little or no effort to get used to this attractive climate. It is one of the main reasons many visitors fall in love with Barcelona. 
---
5. Awesome Party Destination & Never Running Out of Places to Go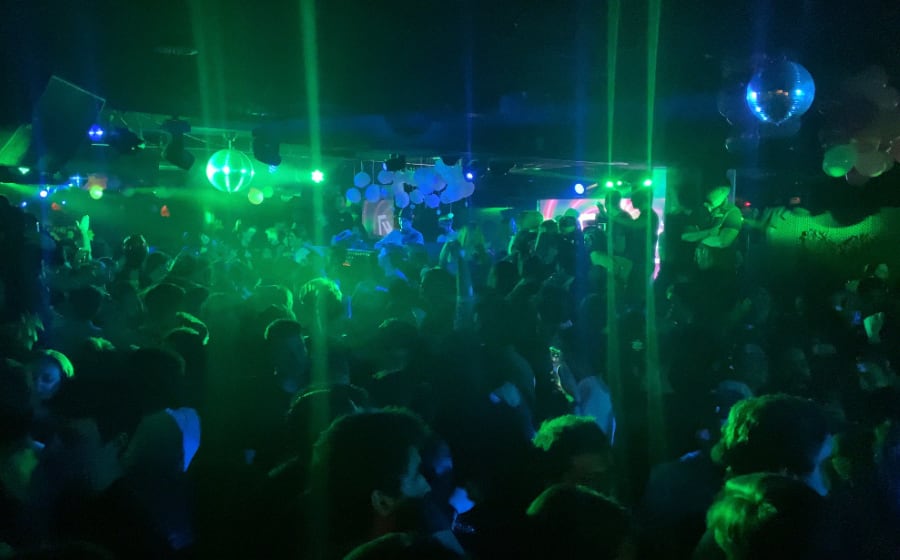 Talking about attractive features for foreigners, Barcelona's famous nightlife is insane. It is more than just hype and even exceeds expectations. 
You'll enjoy streets full of life, energy, happy people, and plans every day of the week.
Going out on Tuesdays, Wednesdays, and Thursdays is normal! (watch out for Mondays… as you can be carried away very quickly) This city is very seductive when it comes to nightlife.
Barcelona and Madrid are the best places in Spain to go out. You can find multiple areas full of bars, pubs, terraces, and high-end nightclubs.
In any part of the city, it is possible to find places open until late at night. But these clubs stand out from the rest:
11 Top Barcelona Party Spots and Clubs for a Cool Night Out
Moreover, it has plenty of tapas bars, cafeterias, beautiful terraces, cocktail bars, "xampanyerias" (bars where you can taste the Catalan Cava), craft beer bars, "vermuteria," to try vermouth, and many other cool spots. 
---
6. Barcelona is a gastronomic paradise
Gastronomy is a very important part of Catalan culture, and it is home to many important and well-known chefs worldwide, making it the perfect destination for food lovers!
In Maria's words:
"Beware, you could easily spend all your money on food without noticing…"
The food in Barcelona is nothing short of amazing, and it is a true delight for any foodie. It has a lot of diversity since you can find a wide range of dishes from various regions of Spain and excellent international cuisine.
Try Bravas from Bar Tomás Sarrià! They are huge and delicious. Big portions are key since you won't want to share.
The city has a rich culinary heritage and stands out for having abundant fresh, and locally-sourced ingredients.
---
7. A great place to socialize and meet new people
Don't worry. You won't be alone.
The rhythm of this city is very fast, and it is true that people can have their circles, but don't worry, the city makes it easy for you to find a crew.
Like you, millions of people are moving to this beautiful city for its attractive benefits. Even if you have just arrived in town or spent all day at work, and even if all your friends have girlfriends, you will still meet new people.
A local advice is to sign up for different classes or activities according to your tastes, frequent the same cafes and become friends with the regulars, and sign up for courses on something you are passionate about.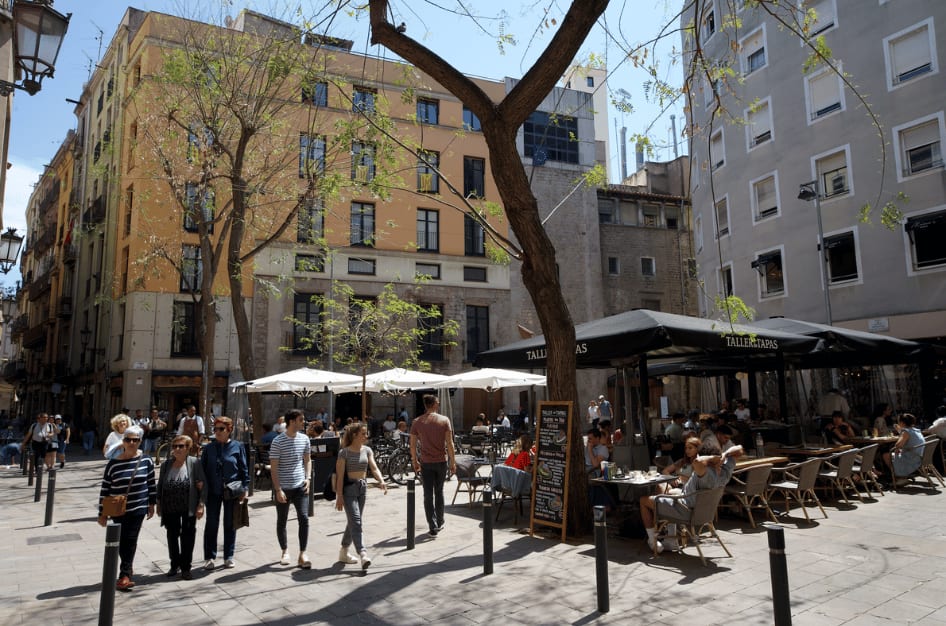 And if none of this works for you, Maria told me one of her most valuable tips, join a WhatsApp group. As you hear it, in these groups, there are people of all nationalities who write daily to schedule meet-ups to go out for beers, partying, sharing events, and even if you don't go with them, you can find out about the "places to be."
Overall, it's an excellent way to know where people go and what they do, which is a good place to start.
And there is a rumor of the Catalans being rude. Still, according to Maria, this has not been a problem for her so far, she understands that some of them can have a tough character, but she says that the city and its people have welcomed her with lots of love, and it's something she's grateful for.
In short, Barcelona is a very open city where most people are willing to be friends.
---
8. It is a Pickpocket's Playground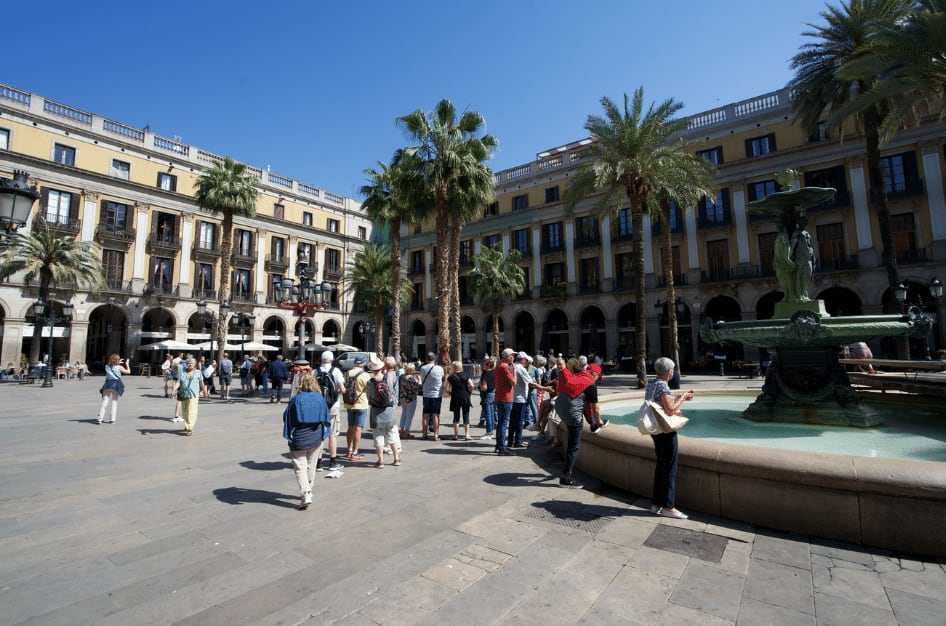 Unfortunately, Barcelona has a bad reputation for pickpockets, especially in busy tourist areas like the famous Las Ramblas, the Sagrada Familia, and the city's main squares.
You should be as cautious as in any other big city. However, they are not generally violent or brutal, so you don't have to stress over them. 
Pickpockets target handbags, phones, and wallets, which they try to steal without the owner noticing, and they're smart. 
They use different methods to distract tourists, such as asking for directions, pretending to be lost, or needing help. Moreover, they can also work in groups (one person distracting the victim while another steals their wallet or valuables). 
Still, you can enjoy this beautiful city without problems by taking certain precautions and using common sense. Like the following:
Don't carry all your valuables while touristing.
Keep an eye out for suspicious behavior, and beware of your surroundings. If someone bumps into you, immediately check your pockets and bags to ensure you have everything. 
Use the hotel safe (if it applies to you) to store your passport, extra cash, and other valuables.
Avoid walking in poorly illuminated areas, mainly at night.
Keep bags closed and with you in cafes/coffee shops.
With this said, you're ready to go! And, most importantly, have fun with care. 
To see other tips and tricks to enjoying Barcelona to the fullest, read the following article:
---
9. The struggle for accommodation in Barcelona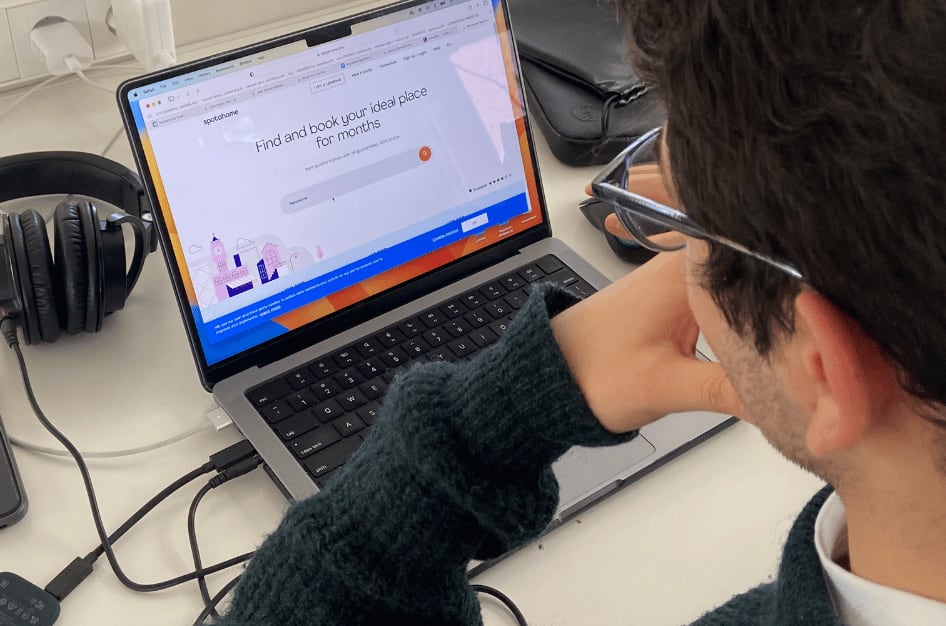 With some planning and research, I'm sure you can find the right place to stay that fits your budget and needs.
Rumor has it that Barcelona is a tough place to find apartments, as the rent prices are higher than in other European cities and even more during the high season, depending on the specific location you're looking for.
However, there are some helpful tips you should consider while looking for an apartment in Barcelona, according to Maria in our podcast:
Start your search as soon as possible to ensure you have the best chance of finding suitable accommodation; opportunities come and go, and time passes quickly.
It is a large city, and different neighborhoods offer different advantages. It depends on the time you're staying and the motive. Read the full article:
9 Best Neighborhoods in Barcelona: Students, Expats, Tourists
For example, if you're a tourist wanting to visit the most important landmarks, attractions, and cultural offers Barcelona has, L'Eixample or the Gothic Quarter could be the best areas for you.
On the other hand, if you want a tranquil area, Sarrià is a great place to live. And, consider staying in the Barceloneta neighborhood to be closer to the beach, and so on.
We created our guide to finding accommodation in Barcelona. Here are the best platforms to do your research:
Also, we have a podcast about finding where to stay in Madrid. Let us know in the comments if you are interested in a podcast about Barcelona accommodation! We'll be happy to help you.
---
10. Needs a more effective clean infrastructure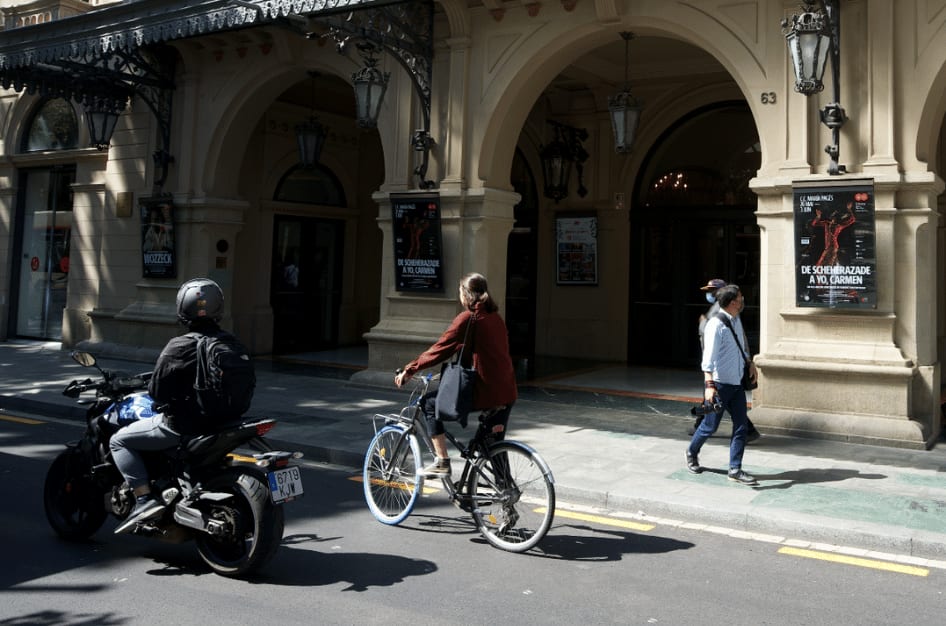 Many people complain that one of the main issues in Barcelona is the poor overall cleanliness of the streets, compared to other European countries.
However, one of the reasons we enjoy life in this cosmopolitan cityso much is its green environment surrounded by nature. 
Therefore, seeing some people still discard their trash on the streets can be upsetting. This is especially true in areas with high foot traffic, such as famous tourist attractions like Las Ramblas and the Gothic Quarter, which can lead to unsanitary conditions on the streets and sidewalks.
However, the city council is making huge efforts to make Barcelona clean and polished. A great waste management system is in place that helps keep the streets and public areas relatively free of litter and other types of waste.
Still, education and manners must be reinforced, and punish people when necessary so everyone can contribute. 
---
As you can see, there are many advantages to living in Barcelona, and what you can enjoy outweighs significantly the bad. I am sure you will not regret it if you decide to come.
Any doubt you have, or if you need extra help, remember to contact our team. We will put you in contact with the best people who can help you in any situation or doubt regarding Spain or any of its cities.
Thanks for reading, and don't forget to comment with your opinion or thoughts about the advantages or disadvantages you see.