Choosing Between London vs Barcelona? 13 Pros & Cons
May 12, 2023
Updated:

May 17, 2023
Published: May 12, 2023
Whether you're looking for a place to grow roots as an expat or if you haven't had your well-deserved vacation yet and are looking for the perfect place to visit, here are two of the best cities in the world compared: Barcelona and London.
First things first, I absolutely love both cities! And really believe you should give each of them a try, as they provide a completely different experience. But which city will suit your needs best?
While London is home to over nine million people, and Barcelona is home to 1.62 million people, both cities are economic hubs, globally important cities, provide excellent living standards for expats, are home to world-famous landmarks, amazing food, and wonderful things to do. 
Despite their similarities, both cities are very different. Let's compare and contrast the best of London and Barcelona in every dimension!
---
1. Affordable City: Barcelona Costs Less Than London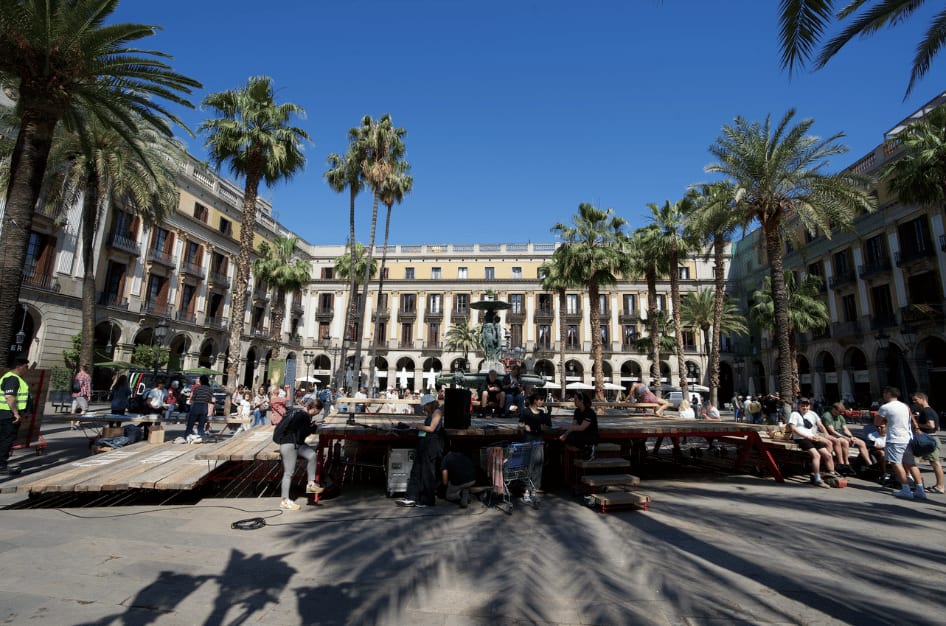 You may want to keep your budget tighter in London than in Barcelona.
For travelers, the average daily cost per person in London is £191 (239.07 USD$), while the average daily cost in Barcelona is £137 (171.48 USD$), including shared accommodation, food, transportation, attractions, and entertainment.
But again, it depends on what you wish for. You also can spend more money in Barcelona to afford a more luxurious travel style by staying in nicer hotels, eating at higher quality restaurants, and doing more activities since the same level of travel in London would cost you much more money.
Otherwise, Barcelona is the best for backpackers and budget travelers. It has many affordable places to stay in different locations. Find out more in this article:
The 9 Best Hotels in Barcelona: From Budget to Luxury
Plus, if you fancy a glass of wine, the prices start from 2.5 euros in any local bar.
And, as for the cost of living, Barcelona is also 42% cheaper than in London.
| Accomodation | Barcelona | London |
| --- | --- | --- |
| Monthly rent for 85 m2 (900 sqft) furnished accommodation in expensive area | €1,633(£1,423) | £2,996 |
| Monthly rent for 85 m2 (900 sqft) furnished accommodation in normal area | €1,138(£992) | £2,010 |
| Utilities 1 month (heating, electricity, gas …) for 2 people in 85m2 flat | €142(£123) | £220 |
| Monthly rent for a 45 m2 (480 sqft) furnished studio in normal area | €803(£700) | £1,299 |
| Utilities 1 month (heating, electricity, gas …) for 1 person in 45 m2 (480 sqft) studio | €106(£93) | £145 |
| Hourly rate for cleaning help | €12(£10) | £14 |
| Transportation | Barcelona | London |
| --- | --- | --- |
| 1 liter (1/4 gallon) of gas | €1.78(£1.55) | £1.67 |
| Monthly ticket public transport | €35(£30) | £151 |
| Taxi trip on a business day, basic tariff, 8 km. (5 miles) | €17(£15) | £20 |
| Activities | Barcelona | London |
| --- | --- | --- |
| Basic dinner out for two in neighborhood pub | €35(£30) | £43 |
| 2 tickets to the movies | €18(£16) | £26 |
| 2 tickets to the theater (best available seats) | €45(£39) | £195 |
| Dinner for two (3 courses) | €53(£46) | £78 |
| 1 cocktail drink in downtown club | €13(£11) | £13 |
| Cappuccino in expat area of the city | €3.43(£2.99) | £3.46 |
| 1 beer in neighbourhood pub | €4.85(£4.22) | £5.79 |
| 1 package of marlboro cigarettes | €5.12(£4.46) | £13 |
📌Source: Expatisan
2. Local Flavors vs. Global Cuisine: Barcelona's Gastronomy, London's International Offer
London is known for being the world's best eating destination. Year after year, it is recognized as the capital where many cultures and fusions from all over the world are housed.
London is a true gastronomic hub with thousands of options, from exclusive Michelin Star restaurants to the best street food, which is unquestionable.
However, both are huge gastronomic cities, with a large gastronomic offer and a wide variety of excellent quality establishments.
The local gastronomy of Barcelona has an incomparable cultural value. Food is one of the most characteristic axes of the city that unite and complement each other. 
Moreover, it has been recognized in all the rankings among the Top 10 best cities in the world to eat, and has the 3rd best restaurant in the World according to The World's 50 Best Restaurants
This famous Mediterranean kitchen offers fish, shellfish, and the best local product with flavors of sea and mountains.
Plus, Barcelona is the world capital of cocktails with The World's 50 Best Bars, with Paradiso Bar on top of the list and many others than London.
So, London is your option if you travel to try different high-quality world cuisines. But, if you are interested in local restaurants, traditional dishes made into modern cuisine, recipes passed down from generation to generation, and flavors with history, Barcelona is the place for you.
3. Sun, Sand, and Sea: Barcelona's Coastal Charm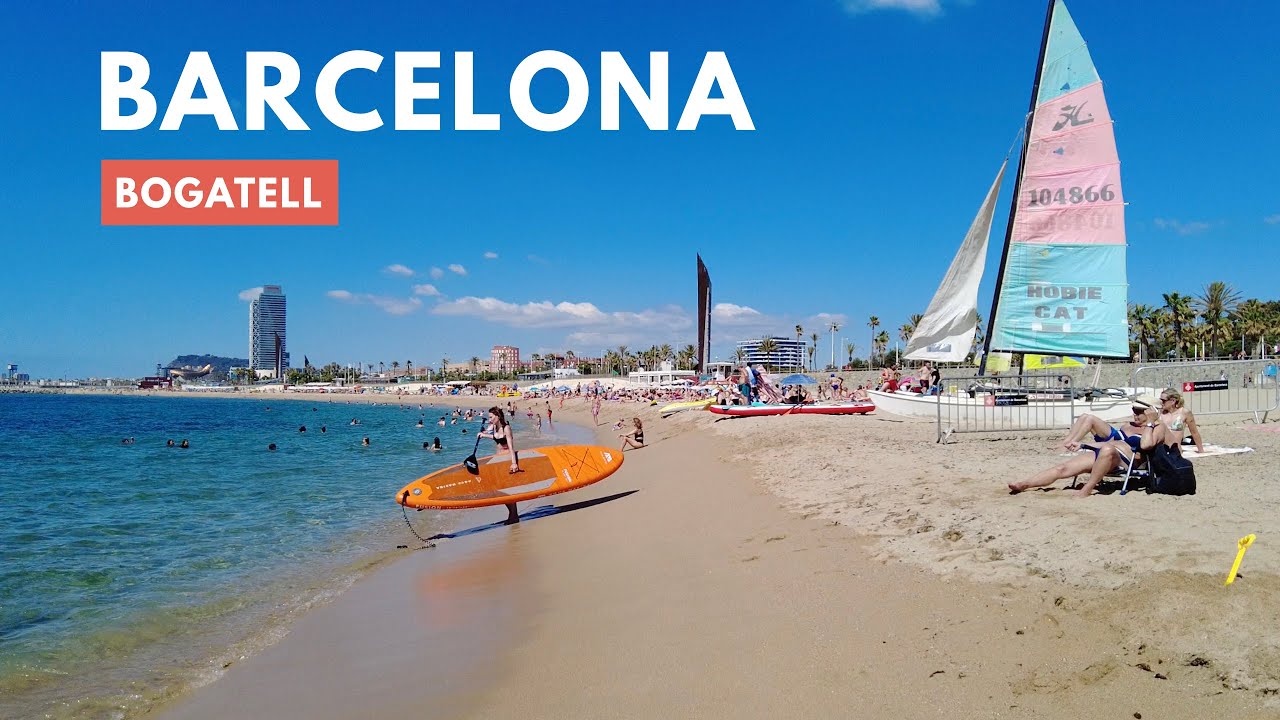 Do I need to say more? Barcelona is a coastal city, so you can enjoy and relax in nice city breaks at the best beaches in Spain, only 10 minutes from the city center by metro.
There are 9 beaches in Barcelona, but Catalonia has more than 200 beaches to enjoy the sun, sand, and sea with little effort, located on the Costa Brava, Costa Daurada, and Costa del Maresme.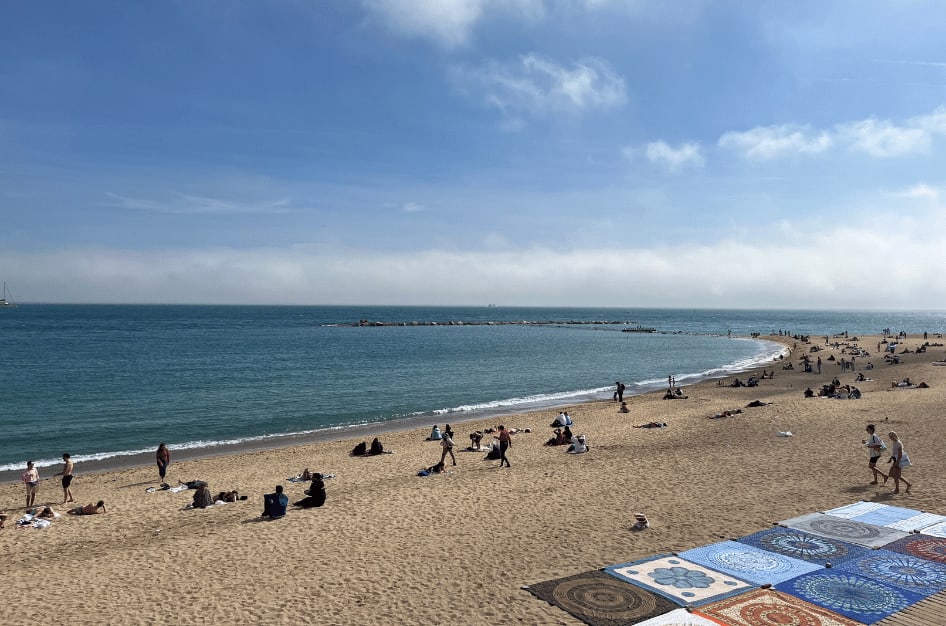 This advantage offers the possibility to enjoy a fantastic quality of life thanks to the opportunity to enjoy the city's natural beauties for free.
This translates to less stress, a more sporty life walking and doing physical activity in mountains, hikes, lakes and rivers where you will enjoy the sea breeze to sleep better, eat fresher food and probably feel calmer.
4. Bustling Metropolis: London's 8.16 Million Population Advantage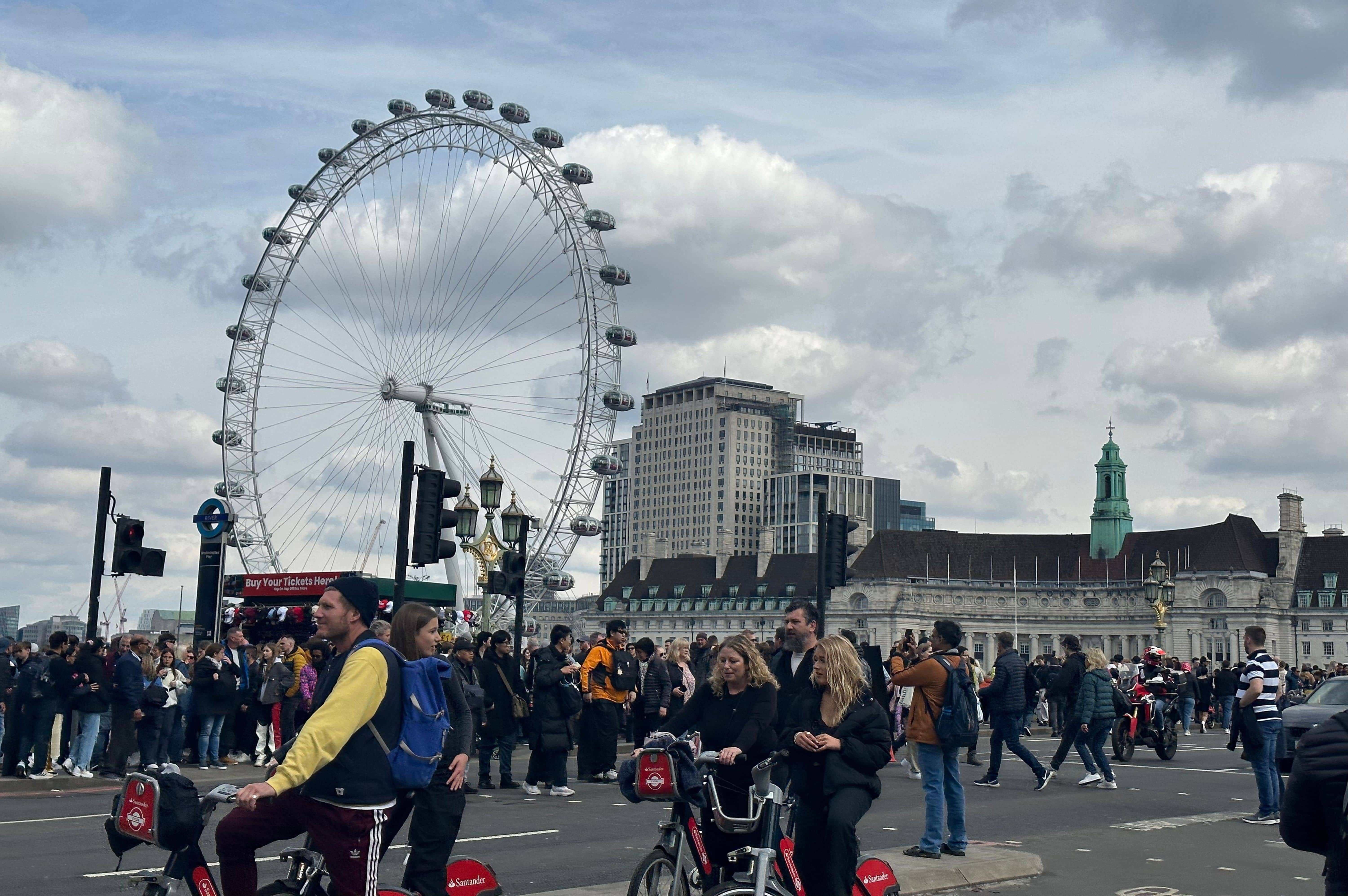 London is the cosmopolitan city par excellence. Reference in the world from all possible areas, economic, political, financial, you name it. Therefore, different ethnic groups, cultures, and religions coexist here, and more than 300 languages are spoken.
Although Barcelona is a big contemporary Spanish city with 1.62 million people, it is not as big as London, with 8.982 million people. 
Barcelona is your place if you want a smaller version of a massive city while getting the same advantages of a large city. Still, it will not feel any small since Barcelona's population density is higher than London, with a 65.3% lower population density than Barcelona.
Overall, London is the metropolis of history and modernism, while Barcelona is a plural city where people of diverse origins, cultures, and religious beliefs live together. Also, it mainly grew during the XIX and XX centuries, so it is bourgeois and industrial rather than "lordly."
It's up to you which kind of city you prefer. Be sure that there will be a place for everyone in both!
5. Sports culture: FC Barça outperforms Chelsea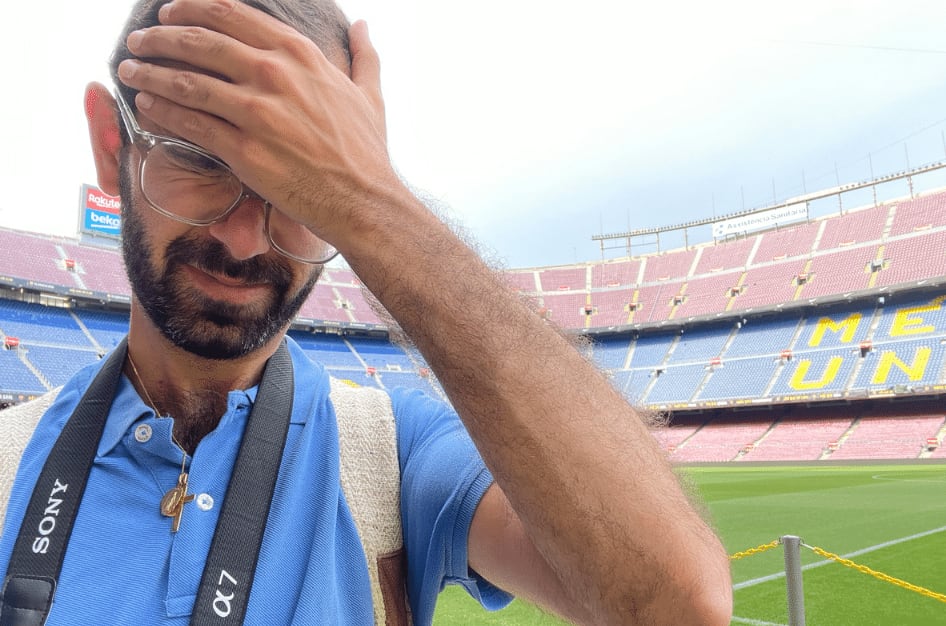 For soccer and sports lovers, Barcelona is definitely your place. Football in Spain is one of the country's most precious and valued fortes. 
Now let's head into a sensitive topic. Deciding which is best, between Chelsea FC and FC Barcelona, is subjective and can vary depending on personal preferences, team performance, and individual opinions.
👉🏻 Read more: What is LaLiga for Dummies: League Rules, Teams, Players
And, before you think I am biased, let me tell you I'm a Real Madrid fan. So if I could say something about FC Barcelona regarding Madrid, we should save it for later. 
However, facts are facts. And Barcelona has a better team than London.  
Chelsea has won the UEFA Europa League and the UEFA Champions League twice. While FC Barça has won the UEFA Champions League five times and has consistently competed in the tournament.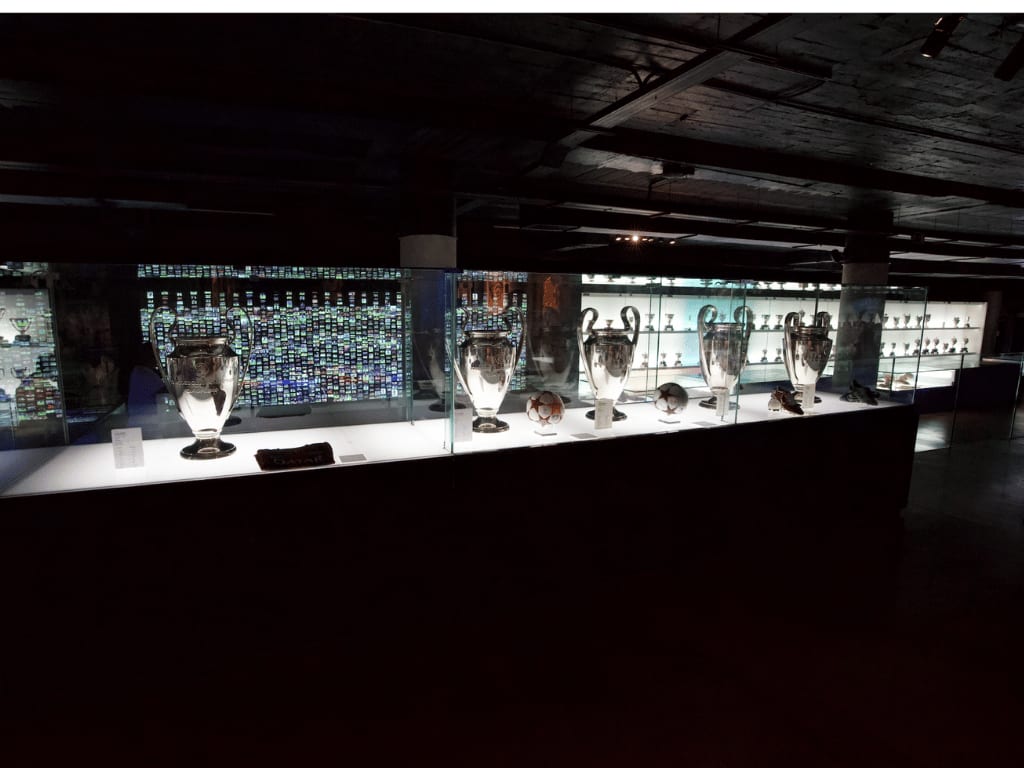 Also, FC Barcelona has a rich heritage and is considered one of the most successful clubs in football history. It has been home to legendary players like Lionel Messi, Maradona, Johan Cruyff, and Ronaldinho, who have left an indelible mark on the sport.
Still, both teams have left their mark on the football world in different ways.
6. Museum Wonderland: London's Incredible Cultural Offerings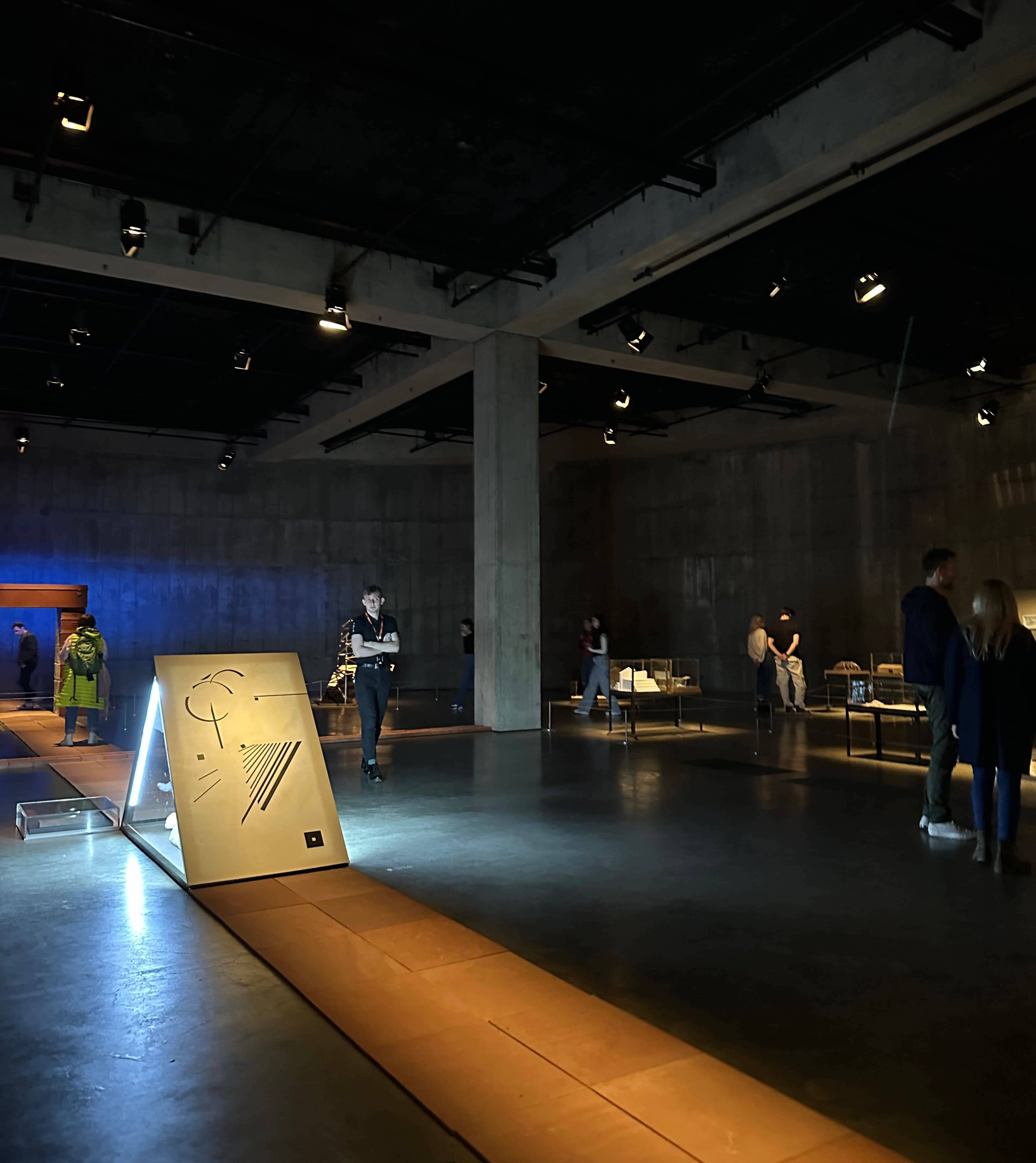 When talking about museums, London is home to some of the most important museums in the world, both in terms of quality and size, and most of the city's most important museums are free, so you can afford to spend more than one day exploring them quickly.
However, you have to spend enough time in each since they are massive, and there's no way to see everything in a quick visit. Compared to Barcelona, you can easily combine visiting Museums and art galleries with going to the beach or enjoying natural heritage parks on the same day.
Overall, Barcelona's cultural offer is one of the richest in Spain. It has something so characteristic that no other has: Gaudí's Architecture: This Catalan architect's works are recognized worldwide, influencing Spanish modernism. 
👉🏻 Read more: The Best 11 Museums in Barcelona: Its not all about Gaudí!
You can see his work all over Barcelona and visit unique landmarks and attractions that take less time than in the UK city. Still, London's museum and art offer is far more extensive, to be fair. Best for art lovers and connoisseurs who like to get lost and immerse in art. 
7. Welcoming Vibes: Barcelona's Friendly Atmosphere and Relaxed Lifestyle
In Barcelona, people are too open to others and are very willing to share, connect and build community.
With this, I'm not saying that London is not a welcoming city. 
Still, compared to Barcelona, you are less likely to feel alone among so many people, mainly for those interested in living on the outskirts of London or those just looking for a travel spot to disconnect in a welcoming city where people are friendly, helpful, and warm.
We interviewed random people on the streets, and Barcelona came out as the Spanish capital that best welcomes foreigners, and it's true.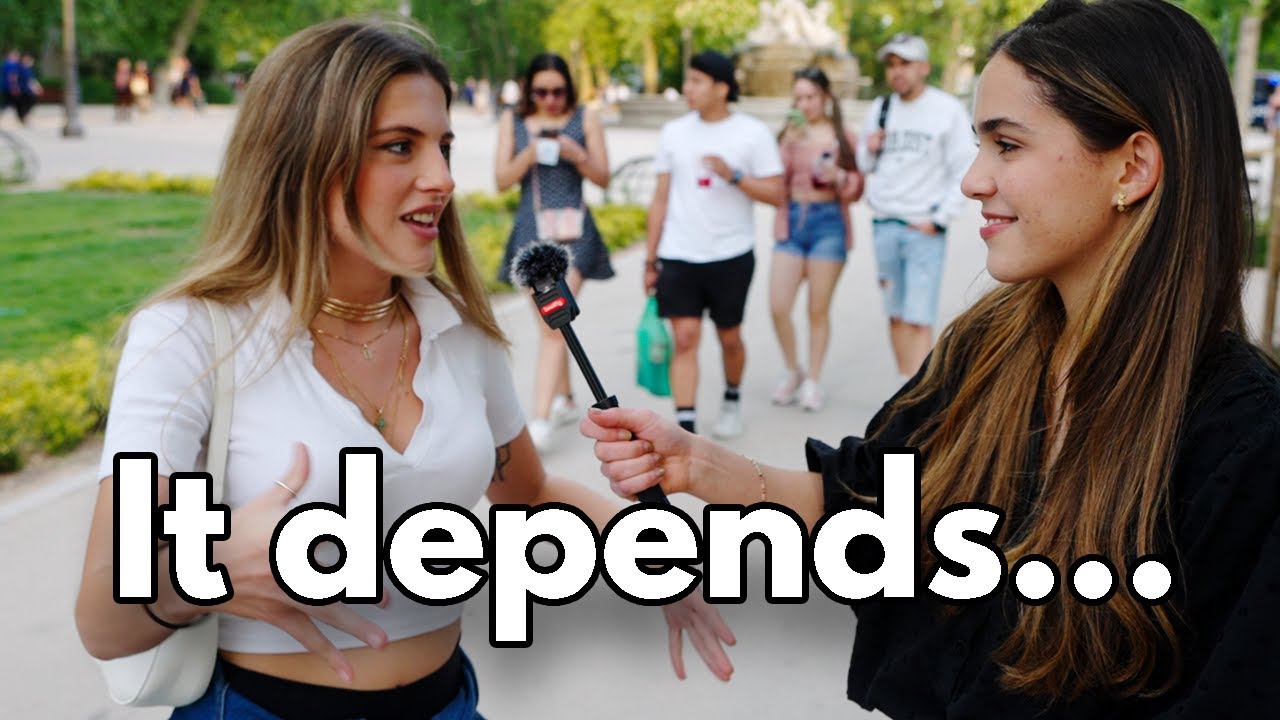 Along Madrid, Barcelona is the city that receives the most expats. It is a place that I guarantee you will feel comfortable with. 
London can be more reserved, your social life will really depend on the group of friends you create. While Spanish people are more easy-going, love to be outside and enjoy good food and wine, so if this relaxed and laid-back atmosphere sounds like your cup of tea, Barcelona is the place for you.
8. London's impeccable order and cleanliness
As a city, London is more organized overall. There is much more cleaning, as tossing litter on the ground is uncommon in London, where you rarely see garbage cans and piles of garbage bags in the streets. While this city could be cleaner, Barcelona is clearly a few steps behind. 
Also, Barcelona is too touristy and large city areas are no longer livable, only visitable. The so-called "laid back" atmosphere gives the impression of walking around the streets in a more hipster and relaxed atmosphere in general. Which translates into chaos on the roads that can be improved. 
Public transportation is also much cleaner. Using the Tube will impress you with a clean, brightly lit, civilized presentation. Whereas Barcelona can be more chaotic in that sense. Still, it works well and is one of the finest public transport systems; you can quickly get anywhere from the city center within a few minutes. 
9. Mediterranean Bliss: Barcelona has the Best Climate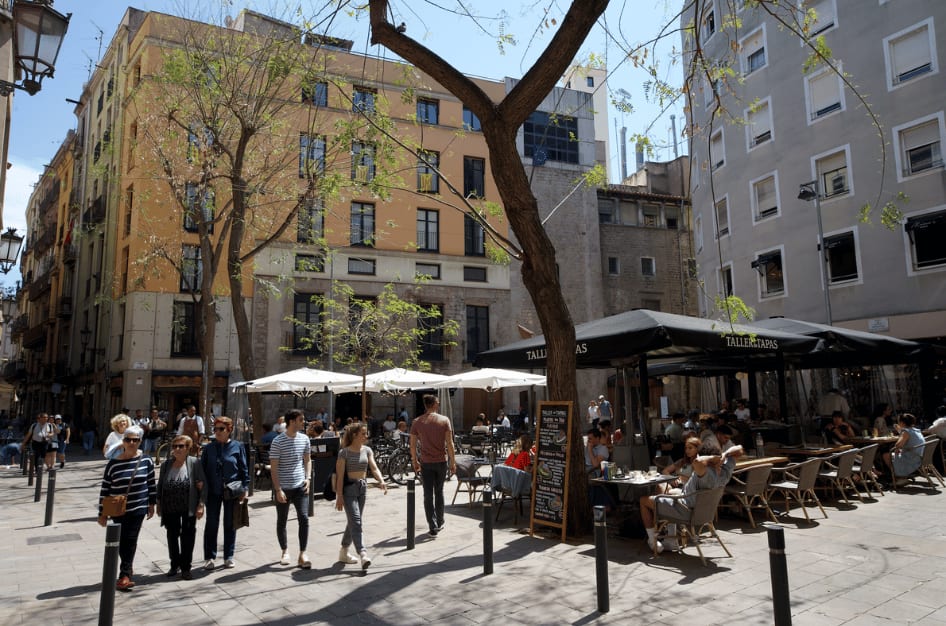 We've come up with one of the most important topics I didn't want to mention at the beginning and give you a chance to read some arguments before jumping to a conclusion immediately.
With average annual temperatures of around 26ºC, Barcelona offers the perfect environment. And that is not only due to its privileged geographical position but also to the sea that makes the climate ideal.
👉🏻 Read more: Prepare for Barcelona's Weather: Advice from a local + 7 Tips!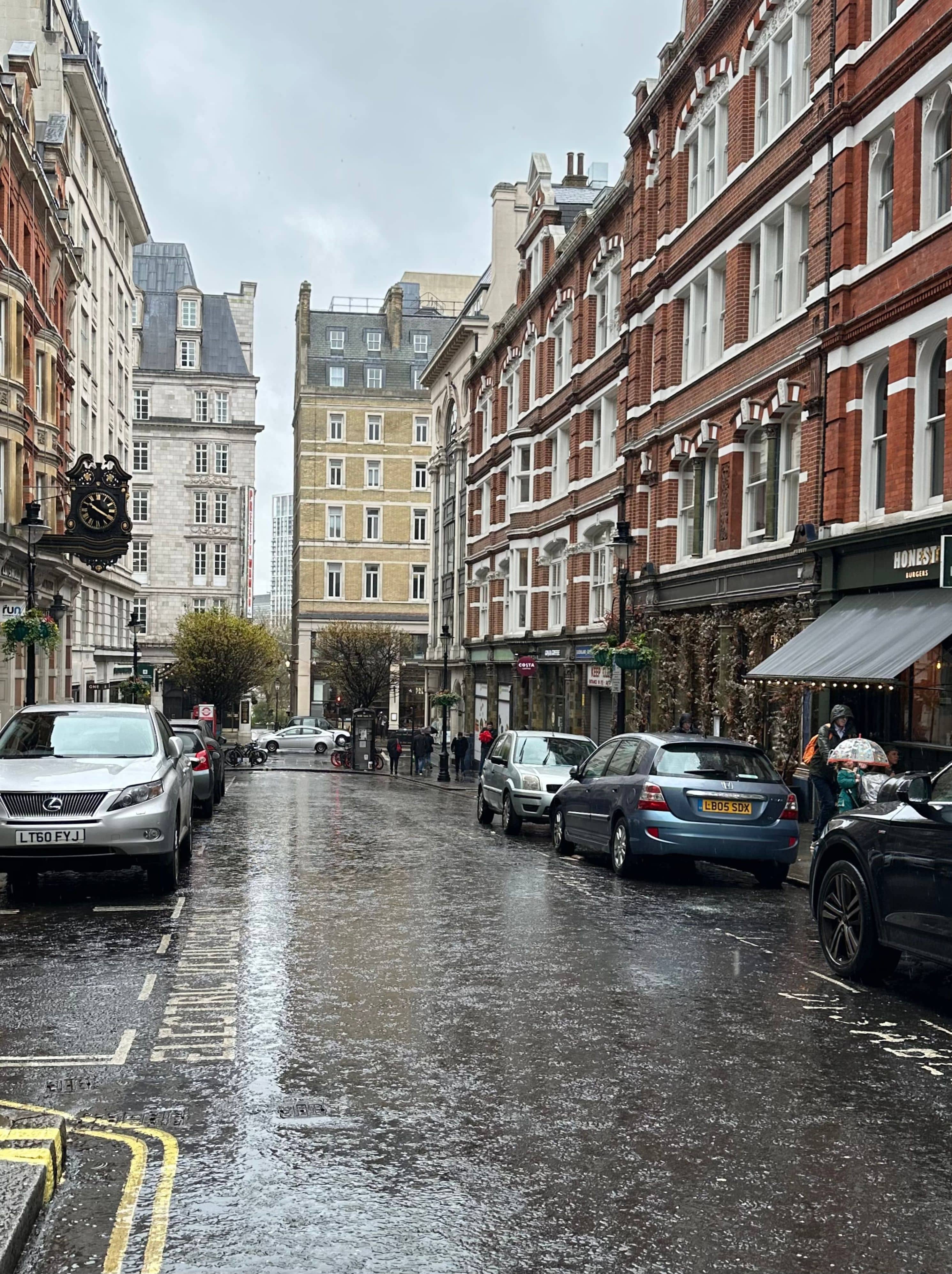 Winters are not at all dull like in London, where winters are very grey. For example, in mid-December, the sun rises past 8:00 am and goes down just after 3:00 pm in London. Also, it only has 2,109.37 days of sunshine a year. In contrast, Barcelona has 2,453 hours to carry out all kinds of activities all year round.
All this means that the city's atmosphere remains alive and energetic from January to December, with constant movement and people on the streets, terraces, and bars.
10. Safe and Sound: Which city is safest?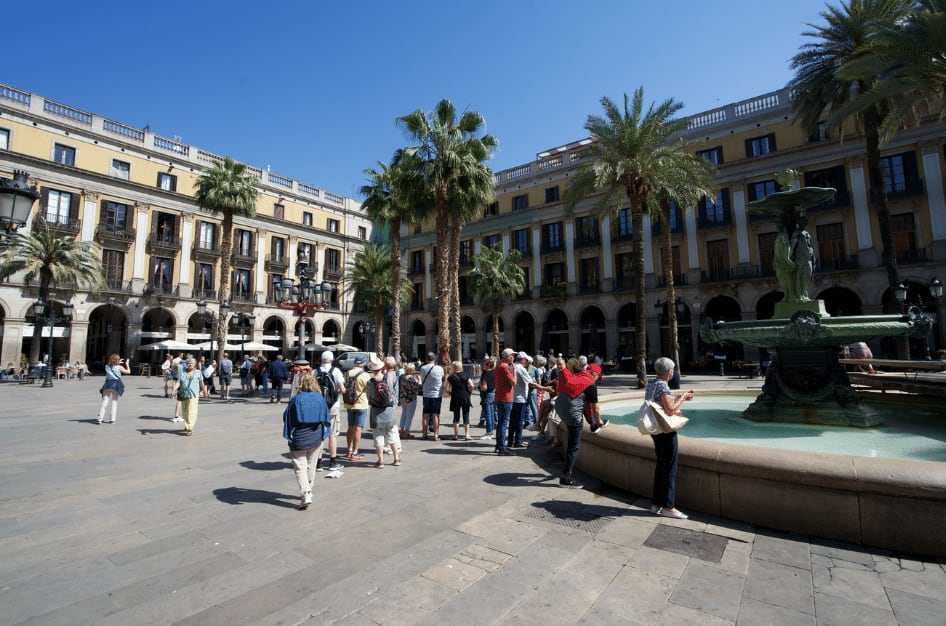 Security is one of the most crucial factors when deciding whether to visit or move to one city from another. 
There are almost 9 million Londoners, compared to the 1.6M Barcelona inhabitants. Barcelona is as safe as it can get for people visiting any famous European city.
Crime-wise, both are moderate, but Barcelona is statistically a bit higher for petty crime, vandalism, and theft, being pickpockets as the most frequent issue.
Since it has so many tourists, Barcelona has been invaded by foreigners with bad intentions that consider tourists good targets for stealing and robbing smartphones, luxury watches, gold, etc. These are the so-called gangs. Read our best safety tips:
👉🏻 Read more: 15 Best Tips & Tricks to Discover Barcelona like a Local
London looks safer, but there are more muggings, drugs, sexual attacks, and violent assaults. Barcelona looks more dangerous, but people feel safer here than in most other places they come from.
However, most people's experience is that of safety and comfort in both cities.
11. Higher Salaries: London's Lucrative Job Market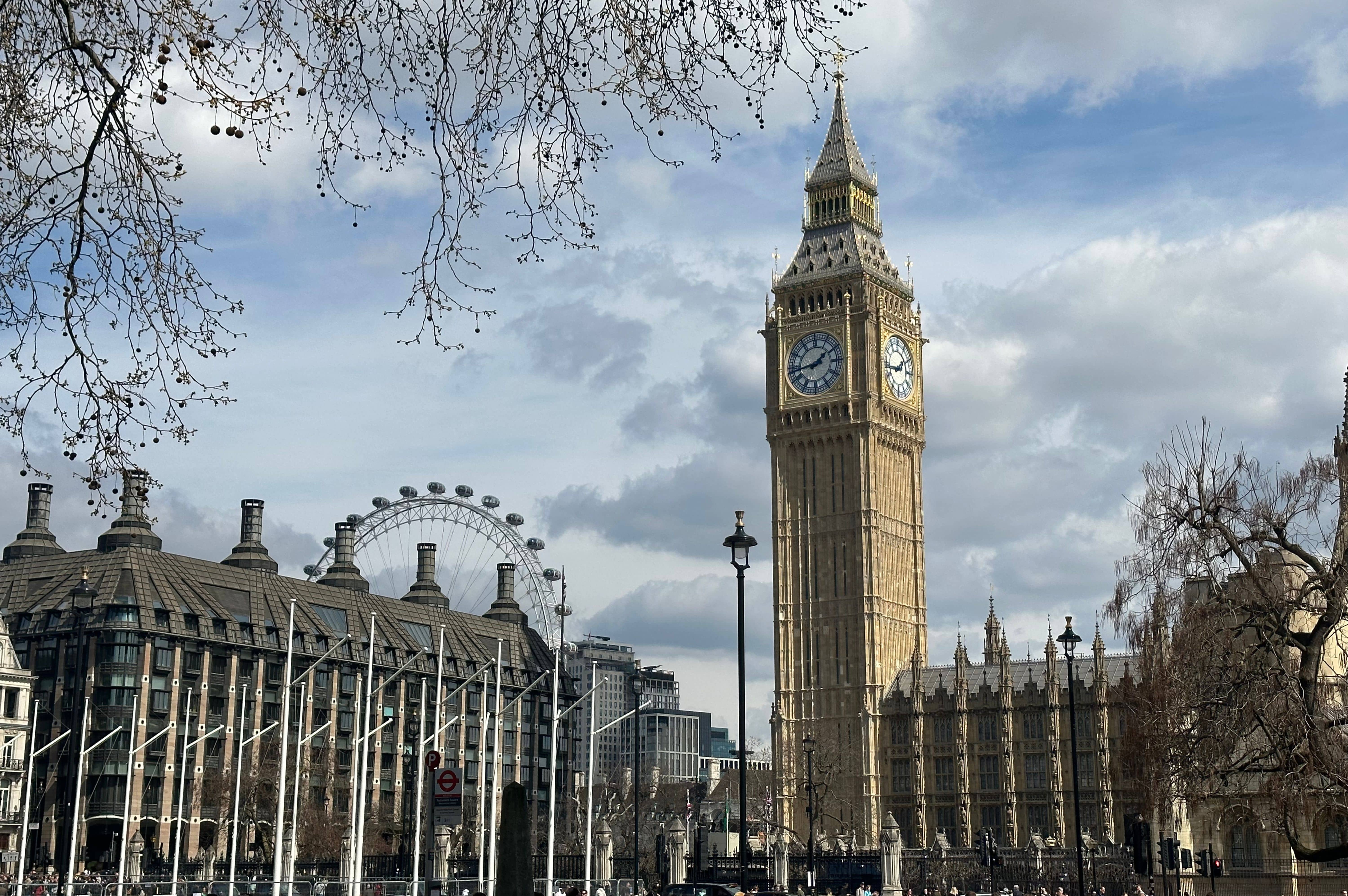 Working in London or another city in the UK can be the opportunity of a lifetime.
This city offers a significant advantage over Barcelona due to the possibility of developing an excellent career path.
London is your place if you have a good projection and want to move up and achieve high salaries. It offers opportunities that, unfortunately, are not available in Spain or any other Hispanic American countries.
| Salary | UK | Spain |
| --- | --- | --- |
| Average Yearly Salary | 33.22€ | 24.01€ |
| 75th Percentile | 40.49€ | 30.06€ |
| Medium Salary | 26.70€ | 20.08€ |
| 25th Percentile | 19.04€ | 14.00€ |
However, Barcelona is facing continuous growth and development, making it an appealing destination for those looking for a better life.
🎙️Follow our Podcast: 10 Things I Wish I knew Before Moving to Barcelona
There are great opportunities and job growth prospects for foreigners from all over the world. Mainly in the IT sector, digital marketing, and tourism, the main engine of the Spanish economy. Therefore, finding a job as a foreigner is not the most challenging part.
Also, the work-life balance is pretty nice as well. Once the working day is over, it is common to meet with co-workers or friends in any bar for a drink while enjoying the perfect weather and the city's atmosphere.
👉🏻 Read more: After work in Spain: A Unique Way to End Your Work Day
12. Barcelona's Advantage on UNESCO World Heritage Sites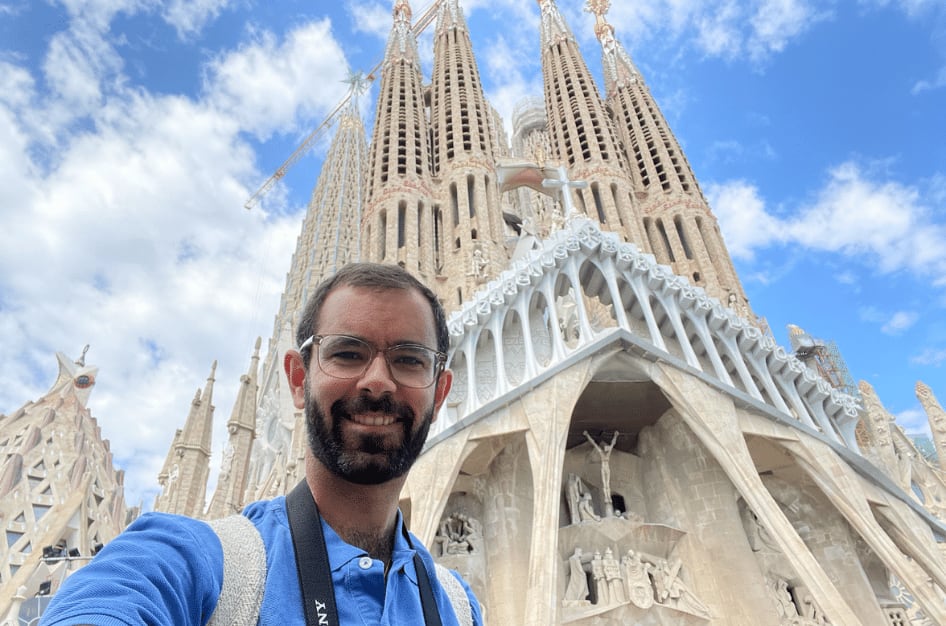 Barcelona is culture. It has its very own language, cultural background, and a great variety of monuments. It is also home to the nine most prestigious UNESCO World Heritage Sites.
Park Guell
Palau Guell
Casa Mila
Casa Vicens
La Sagrada Familia
Casa Batlló
Crypt of the Church at the Colonia Guell
Palau de La Musica Catalana
Hospital de La Santa Creu i de Sant Pau
👉🏻 Read more: 15 Best Tourist Landmarks in Barcelona Worth Your Visit
Whereas the four UNESCO World Heritage Sites in London are:
The Tower of London
The Royal Botanic Gardens at Kew
The Palace of Westminster, Westminster Abbey, and St Margaret's Church
Maritime Greenwich
But the truth is that both are impressive and unique destinations with immeasurable cultural value. It really depends on your preferences.
But, as long as your bucket list includes scratching off the list of some of the world's heritage sites, Barcelona is your place. Considering that they are also super accessible and pretty easy to reach any day at any time. 
13. Barcelona's Skiing Advantage: nearby ski destinations for activities in the Pyrenees
Living in Barcelona near Barceloneta Beach and skiing in less than two hours is not a pipe dream.
In the Catalan Pyrenees, we can find the famous ski resorts of Baqueira Beret, the largest ski resort in Spain and the only one that faces the north face of the Pyrenees mountains, which guarantees optimal quality snow throughout the winter; along with Boí Taull, and Masella.
While in the Aragonese Pyrenees is Candanchú, the oldest in Spain, Panticosa-Formigal, and Andorra, among others.
Although the closest to Barcelona are Port de Comte, Allter 2000, La Molina, Masella, and Vall de Núria.
This makes Barcelona an ideal city to enjoy in all its seasons, and especially cheerful and fun in winter activities compared to London.
Now that we've seen some of the advantages and disadvantages one city has with respect to another, I hope you feel more enlightened about what country is best for you, either for traveling, living or moving, depending on your personal preferences, needs, and life path.
Anyways, I honestly believe London and Barcelona are among the most incredible cities for expats in the world, and I expect you to see them for yourself.
Thank you so much for reading this article, and feel free to comment about anything you like!