Paris vs Barcelona? 15 Pros & Cons for Travelers
May 24, 2023
Updated:

May 31, 2023
Published: May 24, 2023
Two European Giants, one plane ticket… which one should you choose?
On one hand, Paris is home to the famous Eiffel Tower and the Louvre, among the world's most visited tourist attractions. In contrast, Barcelona has nine UNESCO World Heritage sites, including Gaudi's legacy in the majestuous Sagrada Familia and Park Güell. Tough choices, right?
Above this, other things, such as prices, food, living, weather, and overall quality of life, play a huge role.
So, if you're lucky enough to wander about a trip to each city, you're in the right place. In this article, we'll dig into both cities and compare them so you have the best information possible to decide your destination.
Let's see what makes each of them unique!
---
Cost of Living: Paris vs. Barcelona
The cost of living in Paris is 35% more expensive than in Barcelona. You will often hear Spaniards complaining that their quick getaway to Paris left them bankrupt. 
The most expensive thing in Paris compared with Barcelona is transportation, which is 53% more. Then, housing in Paris is 38% more expensive. And the next most costly thing is food, 32% more than in Barcelona.
If you are looking for a place to travel on a budget or like to enjoy more comfortable experiences and fancy some stylish spots, it would be best if Barcelona was your first choice. You can get more for the same amount as in Paris. 
📌 Read more: How to Survive Barcelona on a Budget? My 7 BEST Tips
Time Considerations in Paris vs. Barcelona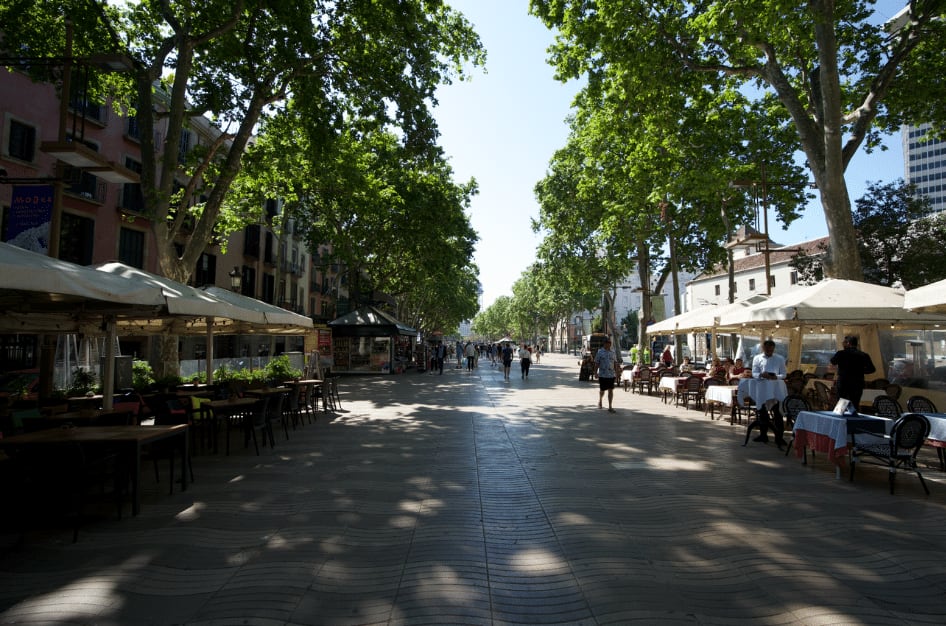 While deciding where to travel next, your available time plays a key role. It is not the same visiting a huge city where you cannot see and do all the activities in your schedule as visiting one that allows you to fit everything into your planning.
Paris is a vast city, and people visit Paris because there is so much to do. If I were you, I would go at least 6 days. Six days should give you a good understanding of everything this city offers, but you cannot admire the city to its fullest.
In Barcelona, many people enjoy this city's shopping and museums. You'll find plenty of activities on the beach. This would be the perfect place to spend 4 days, as it has just the right amount of activities. 
In conclusion, as Paris is a bigger city, it will take at least 6 days to visit compared with the 4 days in Barcelona.
📌 Read more: 22 Best Things to do in Barcelona: Fun Activities & Food
Weather Wonders: Barcelona's Favorable Climate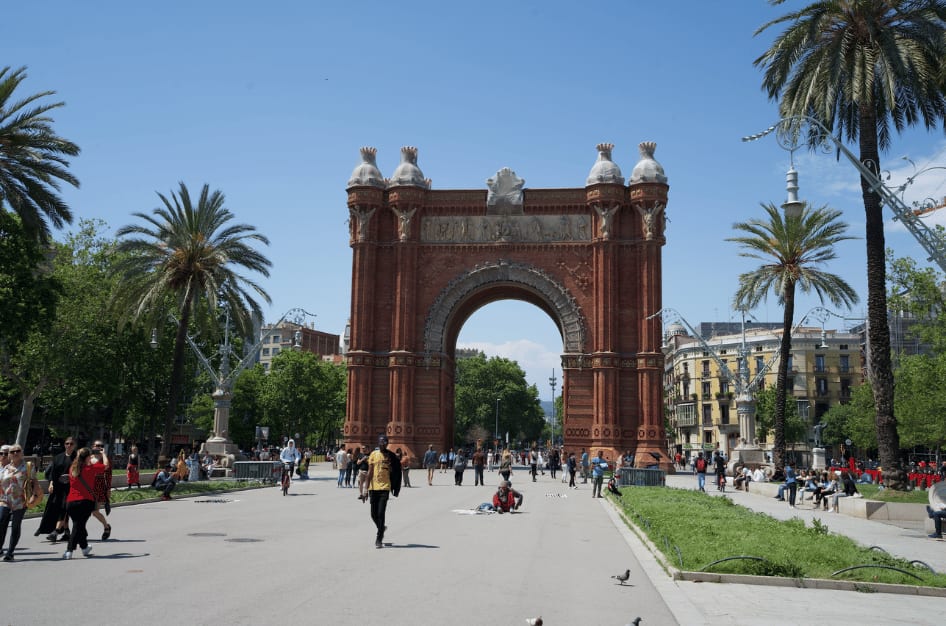 Both Barcelona and Paris have different climates due to their geographical location. But Barcelona has a better environment than Paris, and I'm going to tell you why!
Barcelona has a Mediterranean climate; its winters are mild and humid, while summers are hot and dry. Average temperatures in winter are around 10°C and 15°C; in summer, they can reach 30°C or more. 
Paris, in exchange, has an oceanic climate, with cold winters and mild summers. Paris has a more humid environment than Barcelona, with more rainy days throughout the year.
If you go to Paris in winter, there is a high chance that it will rain, but if you come to Barcelona, you will likely have good weather.
📌 Read more: Prepare for Barcelona's Weather: Advice from a local + 7 Tips!
Fashion Capital: Paris' Style Status
Paris is known for being the "fashion capital of the world." It has many luxury brands and high-end boutiques all over the city. 
It would be best to not miss going to the famous Champs-Élysées street, with stores of the most important French designers, such as Louis Vuitton, Channel, and Christian Dior. 
Another great option is shopping at the Rue Saint-Honoré, where you will find high-end boutiques and designer shops such as Hermès and Lanvin. 
On the other hand, Barcelona offers a diverse shopping scene, with options ranging from high-end boutiques to street markets.
In any case, Barcelona and Paris are cities where one of the most critical events in the fashion industry takes place, like Fashion Week. 
Learn everything about Fashion in Spain with this video: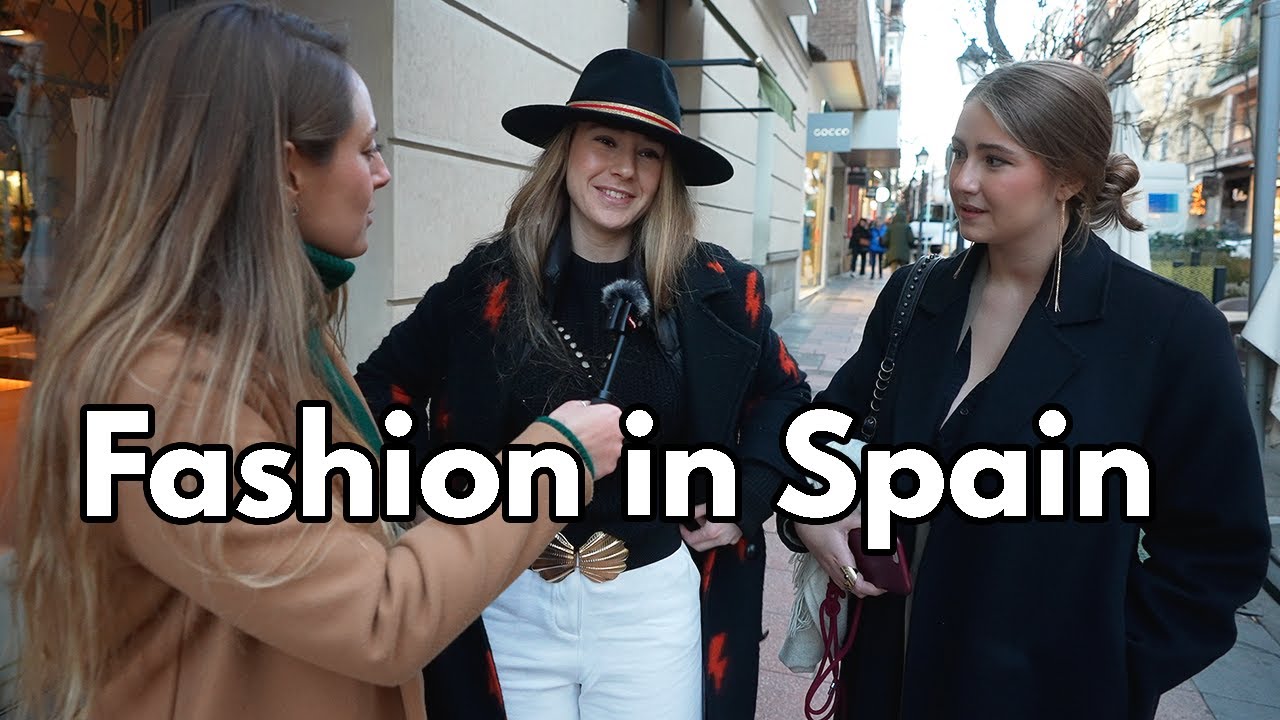 Language Advantage: English in Barcelona
English is more prevalent in Barcelona, so more people speak English than in Paris. Barcelona is a trendy tourist destination, especially among English speakers, which has led citizens to learn English.
In Barcelona, you will find that many people in the tourist industry, such as staff at hotels, restaurants, and tourist attractions, with a good level of English.
On the other hand, in Paris, although English is spoken in tourist places and the hotel industry, it is less widely spoken than in Barcelona. In general, French is the primary language in Paris, and only some Parisians have a basic level of English.
In Barcelona, people speak English more fluently, and you will find communicating with others easier.
If you're traveling to Spain with ZERO english, don't worry, other people have done it before. Here's what they did to survive: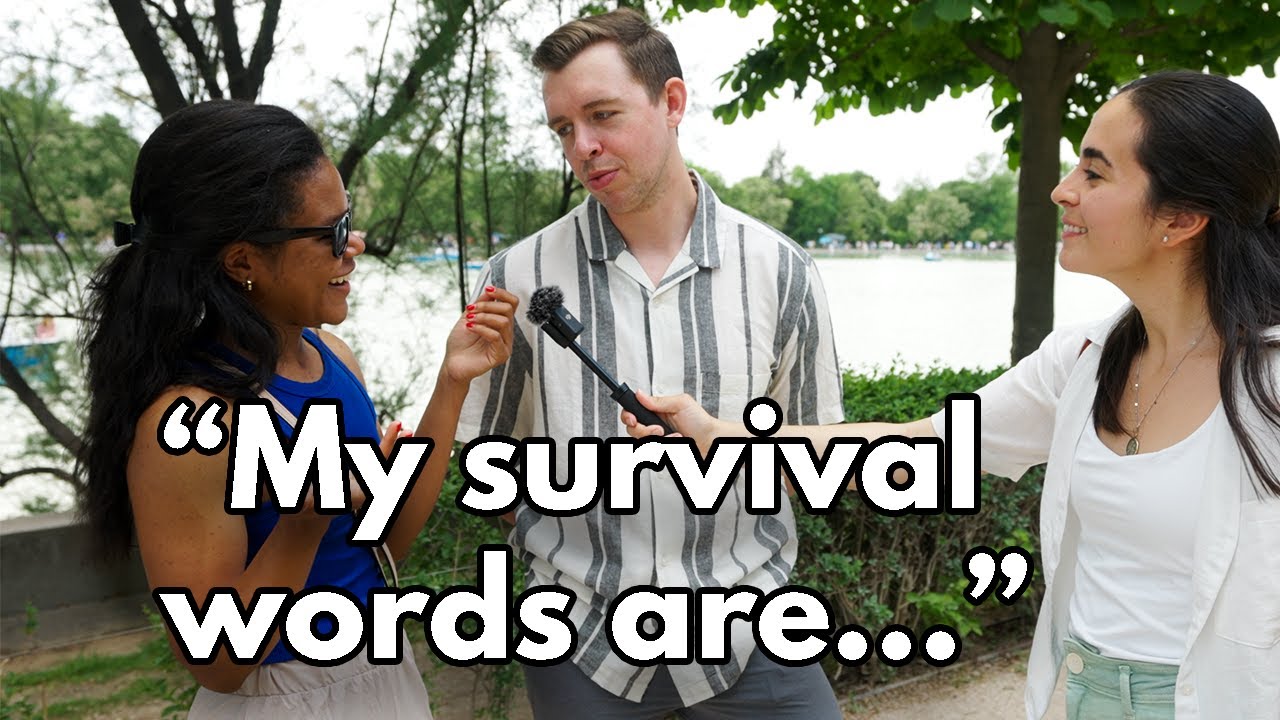 The Iconic Camp Nou in Barcelona: A Football Lover's Paradise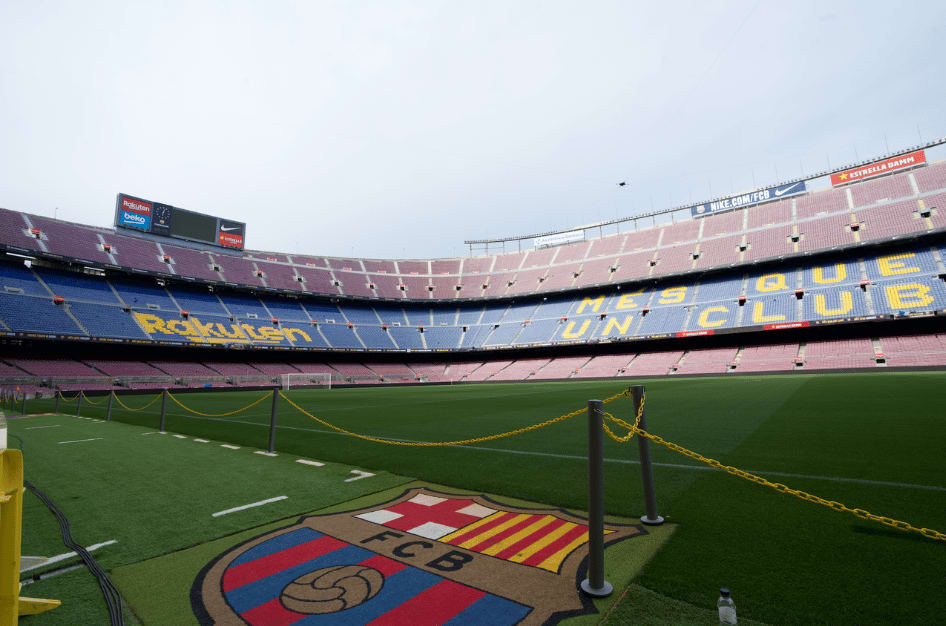 The Spotify Camp Nou has hosted the Club's first team soccer matches since September 1957. The Camp Nou is the soccer stadium with the largest capacity in Europe. 
The facilities are recognized by UEFA as a five-star stadium with the highest possible rating and a capacity of around 99.000 spectators.
Thanks to the team's recent titles, the Barcelona Football Club Stadium has become one of the most visited stadiums in Spain. If you want to see the stadium, I recommend you do a tour. I can promise you that you won't regret it. 
In the tour, you will, for example, enter the changing rooms and follow the same route as the players until they reach the pitch, something fascinating. 
You will discover all the secrets this stadium offers and learn about the Club's trajectory over more than 100 years. 
On the other hand, in Paris, they have the Parc des Princes Stadium with a capacity for around 47.000 spectators in its stands. It has been renovated several times over the years. In addition to hosting PSG matches, the stadium has hosted international sporting events and concerts.
I've been to both of them, but if I were you, it would be more impressive than FC Barcelona stadium than the PSG stadium.
Romantic Charisma: Paris, the City of Love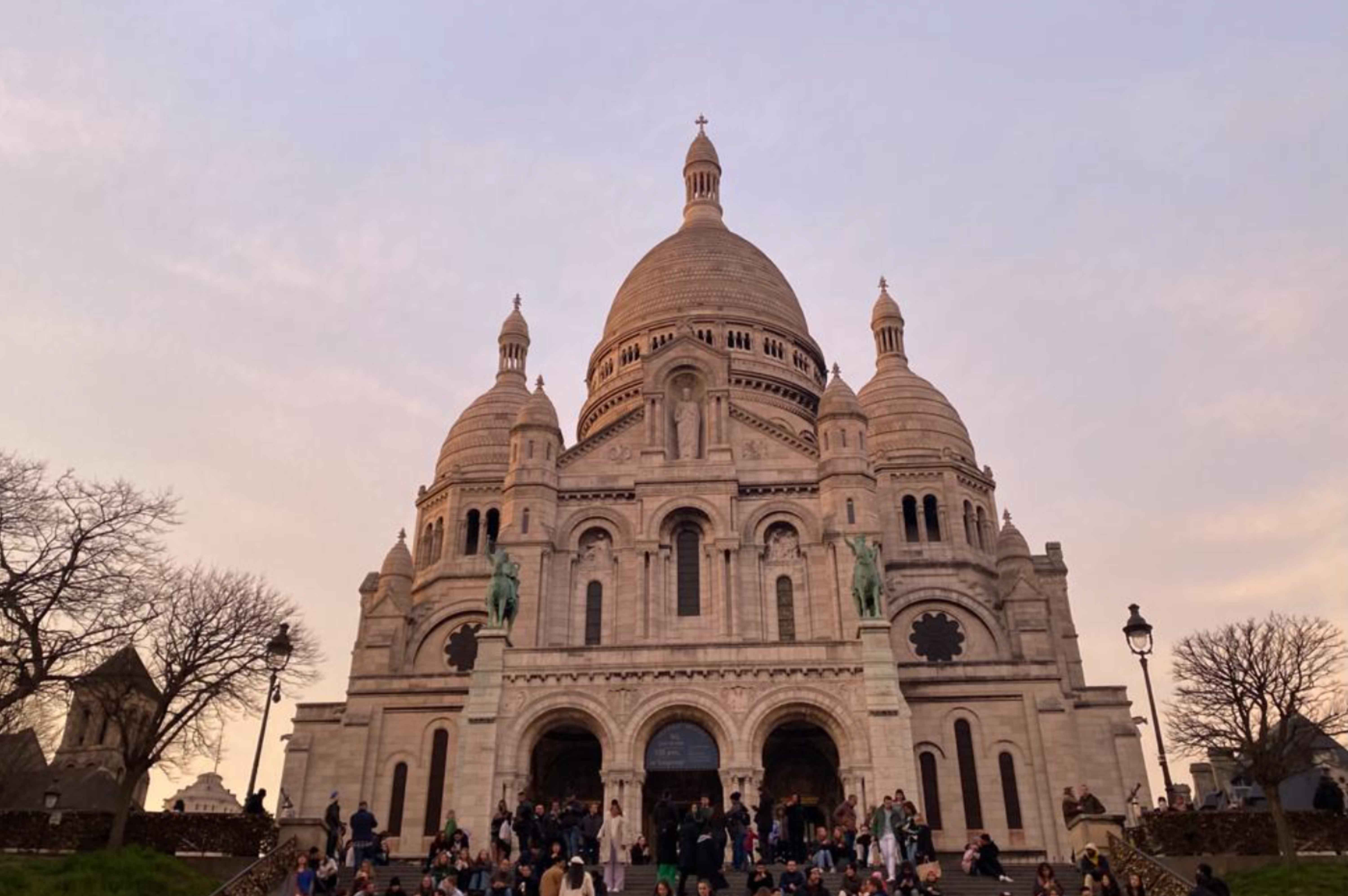 Paris is known as the City of Love because it is a city that is a mix between its architecture, romantic restaurants, and movie or series scenery, as it has been the setting for numerous romantic novels and movies.
Not only in movies, but we can also see in books how Paris is portrayed as a place symbol of love. Tourists from all over the world come for just that reason, to live all the romance breathed in its streets.
Another reason Paris is considered a city symbol of love is because of all the tourist attractions, the most important and the main one being the Eiffel Tower, where it is common to see many couples taking romantic pictures with a beautiful background.
Barcelona is not the city of love, but it is also an excellent destination to travel with your partner as you have thousands of activities to enjoy and things to visit. 
Barcelona's Vibrant Nightlife Scene
Spain is known for having the best nightlife, and Barcelona and Madrid are the best places to party in Europe. It has become an ideal destination to have fun, enjoy memorable nights, and find multiple areas full of bars, pubs, terraces, and some of Spain's most popular nightclubs. 
If you haven't been out yet, check our guide: 
This will help you understand our party culture, the plans and activities people are used to doing, and of course, the best places to go out by city depending on the type of plan you want to do.
Educational Hotspots: Studying Abroad in Paris and Barcelona
Paris is known for its prestigious universities and internationally renowned schools, such as the Sorbonne, Sciences Po, and HEC Paris. In Paris, there is a large number of educational institutions specializing in areas such as the arts, fashion, and gastronomy.
On the other side, Barcelona also has renowned educational institutions, such as the University of Barcelona, the Autonomous University, and the famous School of Business Administration and Management (ESADE). Barcelona is known for its cosmopolitan atmosphere, unique architecture, and lively student life.
Depending on what you want to study and what you want in a city, Paris or Barcelona will suit your likes and dislikes better. 
🎙️Listen to our Podcast: 10 Pros & Cons of Living in Barcelona For Expats!
Flight Convenience: USA to Barcelona
Moreover, flights from the USA to Barcelona are cheaper! We know that flight prices vary depending on many factors, such as the time of year, demand, specific airlines, and available promotions. 
Especially if you live on the East Coast of the United States. You may find more affordable flights to Barcelona due to the presence of low-cost carriers and competition on that route. 
On the other hand, if you live on the west coast of the United States, flights to Paris may be more competitively priced due to geographic proximity. Still, if you book in advance, flights to Barcelona are cheaper. 
Cultural Icons: Paris' Museums vs. Barcelona's Gaudi Marvels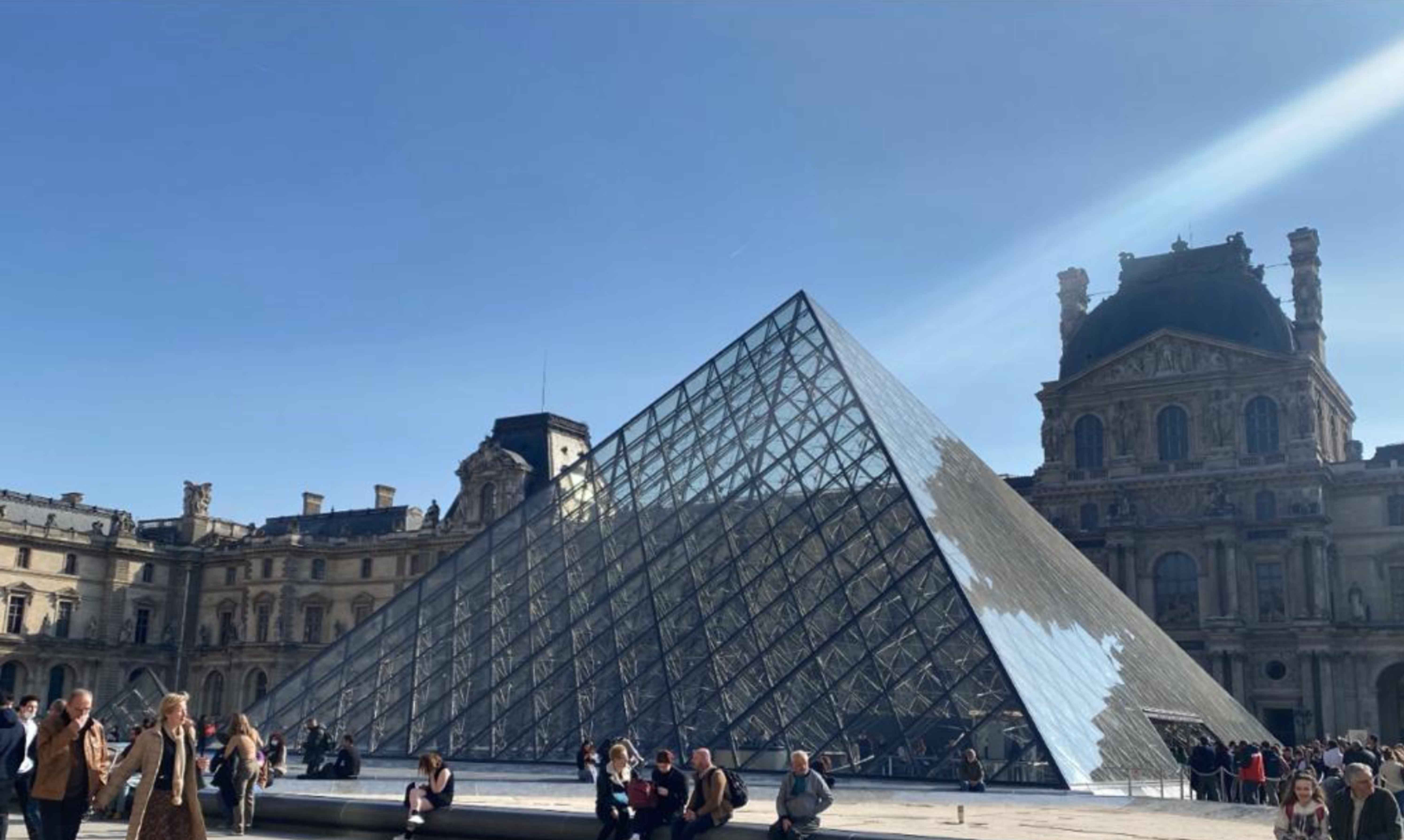 The Louvre Museum houses the heritage of great French history and other great works of art worldwide; it has extensive collections of paintings by important painters such as Leonardo da Vinci, Michelangelo, Raphael, and Titian. The museum has over 35,000 pieces in its century-old building, attracting millions of visitors worldwide each year.
It also has a significant collection of sculptures, objects d'art, and jewelry. The Louvre is a must-see for all art lovers.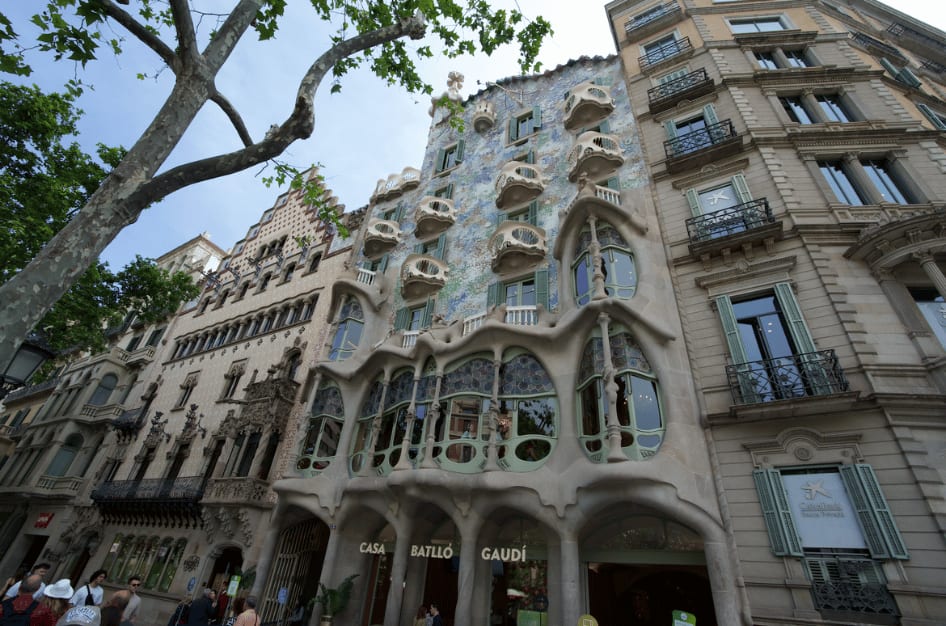 On the other hand, Barcelona also has significant museums as it is a city rich in culture and art, and has a wide variety of museums to visit, such as the Picasso Museum, which houses an extensive collection of works by Picasso or the National Art Museum of Catalonia (MNAC) were you will find a vast collection of Catalan art from the Middle Ages to the 20th century. 
📌 Read more: The Best 11 Museums in Barcelona: Its not all about Gaudí!
With all of this said, Barcelona indeed has significant museums, but not as the Louvre Museum in Paris is considered one of the most important ones in the world. 
Urban Escapes: Parks and Recreation in Paris and Barcelona
Paris is a vast city, and as a result, it has beautiful parks all over it. It boasts over 400 parks and gardens. Some of the most emblematic parks in Paris are the Jardin du Luxembourg, the Parc Monceau, the Jardin des Tuileries, and the Parc de Buttes-Chaumont…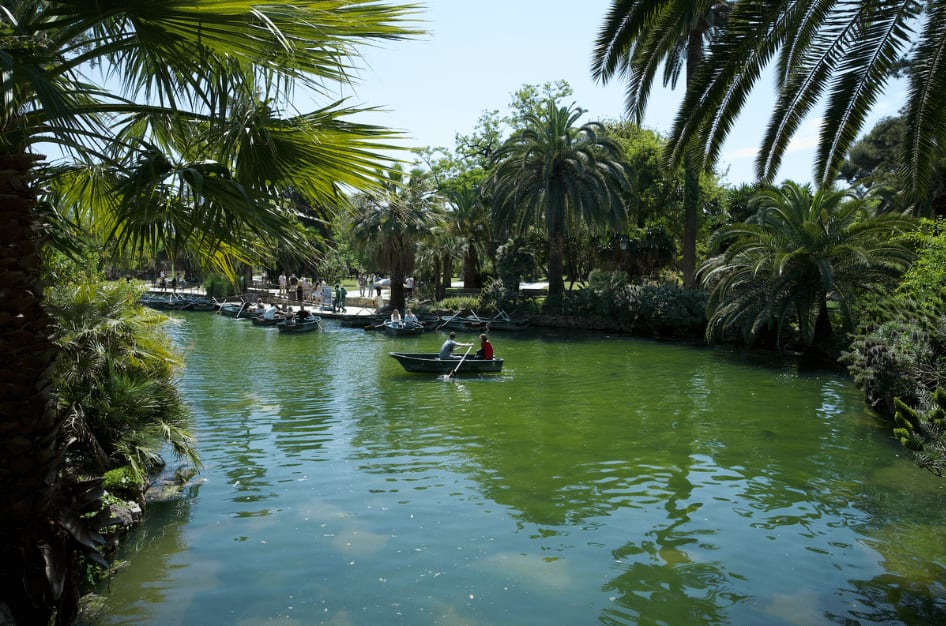 Barcelona, on the other hand, has fewer parks than Paris. However, it still has many beautiful parks, such as Park Guell, Ciutadella Park, and Montjuic Castle Park, perfect for nature lovers and escaping the city.
If you are one of those people that want to spend their day relaxing in a park, in that case, I recommend you go to Paris, as it offers various options. In addition, there are also numerous gardens and green areas throughout the city.
Coastal Retreat: Barcelona's Beach Paradise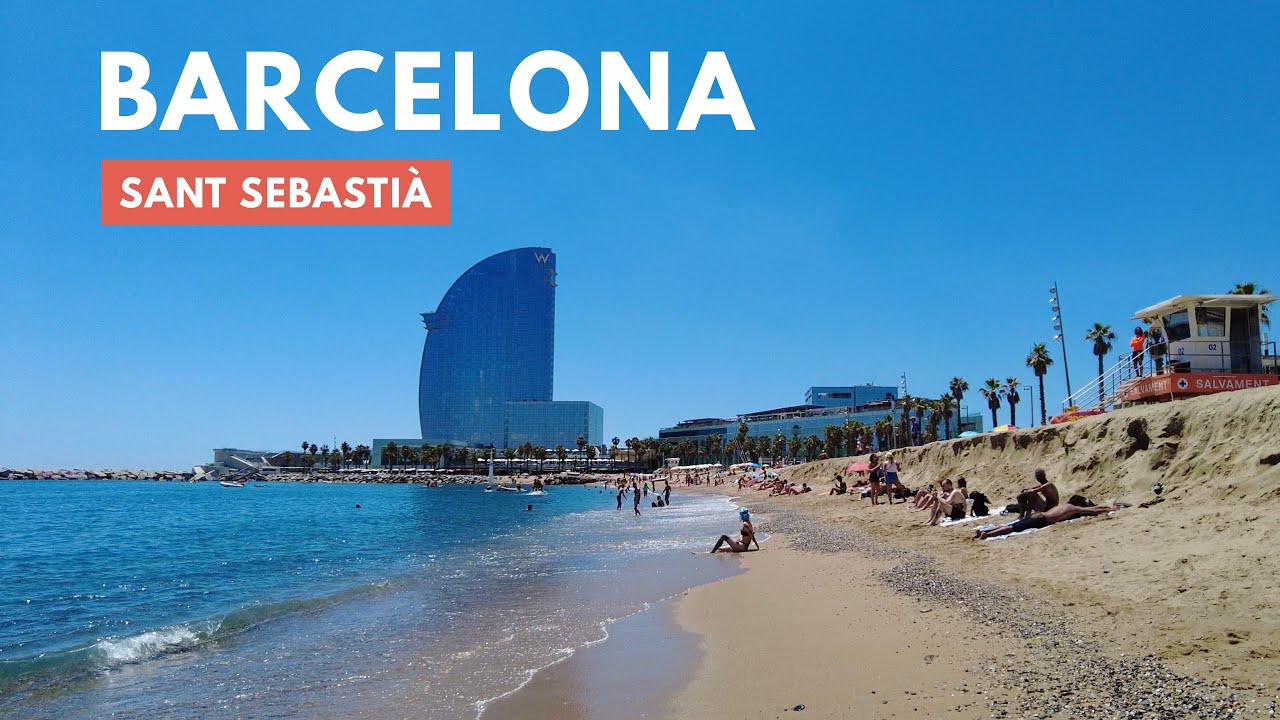 Barceloneta Beach is located in the center of Barcelona. One of the things I like the most every time I go is to stroll along the promenade. La Barceloneta, along with Sant Sebastià Beach, is one of Barcelona's largest and oldest beaches.
You can get to the beach by walking, taxi or public transport. Due to its easy access, it's one of the favorite beaches for foreign users and young locals who practice sports activities.
On the other hand, Paris is located in the interior of France, far from the coast, which explains why the city does not have a natural beach. However, despite not having a beach, Paris is close to the French coast. The town is connected by train and road to the shores of northern France.
Gastronomic Hubs: Paris and Barcelona as Culinary Capitals
Both Paris and Barcelona are known for their superb gastronomic offer. 
Paris is famous for its refined and sophisticated cuisine. The city is known for its classic French dishes, such as foie gras, duck confit, onion soup, or escargots (snails), among many other things. Paris is also famous for its pastry shops and bakeries, where you can enjoy croissants, baguettes, and macarons.
Barcelona focuses mainly on typical Mediterranean cuisine. The city offers a wide variety of dishes and tapas. Try paella, Iberian ham, Galician octopus tapas, fideuá, and fresh seafood. Barcelona is also famous for its food markets, such as the Mercado de La Boqueria. See the best restaurants in Barcelona in this article:
📌 Read more: 13 Best Restaurants in Barcelona: A Food Lover's Guide
And, if you're interested in Spain's gastronomy and Eating Out culture, these posts might be helpful:
📌 Read more: Eating Out in Spain: Where to Eat & Best Food to Order
---
It doesn't matter if you choose Barcelona or Paris; I hope your travel experience around Europe leaves you craving more! In the end, this is what discovering the world is for. You'll never stop learning and being curious about other cultures, making you more open to new ideas, people, and long-lasting experiences.
Thank you for reading our blog, and don't hesitate to comment on other travel and living comparisons you're interested in! We'd love to solve all your doubts.