11 Surprising and Curious Facts About Spain's Food
December 21, 2022
Updated:

January 23, 2023
Published: December 21, 2022
Are you planning a trip to Spain? Are you curious about one of the best cuisines on the planet?
Spain is a country with an incredible gastronomy that everyone falls in love with when they taste it. Its ingredients are rich, fresh, and varied, extracted from regional gardens and typical of the Mediterranean diet.
Each region has its own typical and traditional dishes with unique flavors from local products. In addition, Spain has some of the best restaurants that occupy the top positions in the world rankings.
But what makes Spanish food so unique? It's time to discover a series of curious facts about the Spanish cuisine that is becoming increasingly popular and never ceases to amaze us!
P.S.: I have included a list of the 13 Spanish restaurants with 3 Michelin stars!
---
1. Spain is the world's leading producer of olive oil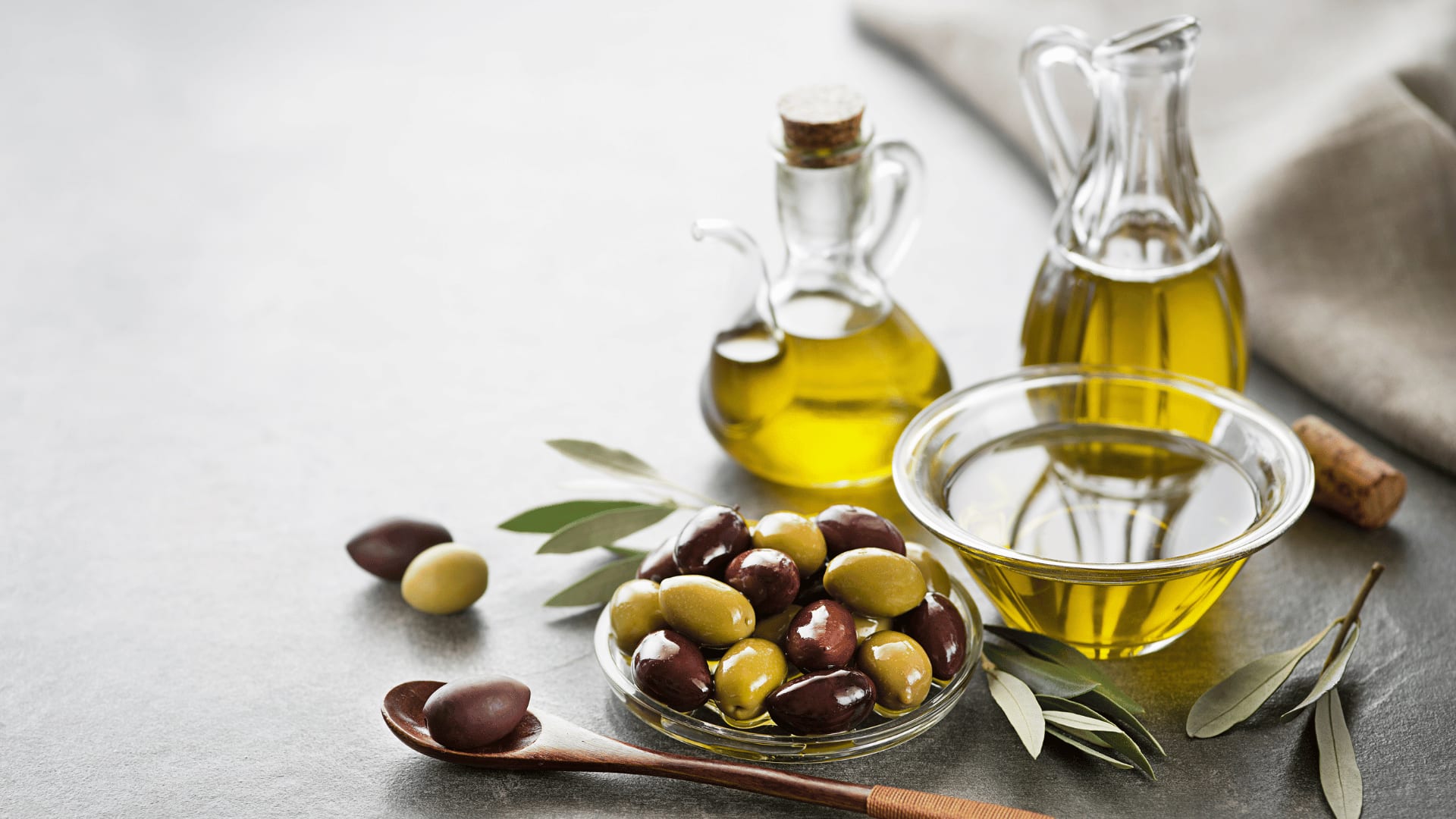 Europe is the world's largest producer of olive oil, reaching 69%. Italy, Greece, and Spain are the most famous European countries for their olive oil production. But Spain is undoubtedly the world's largest producer of olive oil, with a market share of 44%! This figure doubles Italy's production and quadruples that of Greece.
Virgin olive oil is one of the fundamental ingredients of the Mediterranean diet. It is a product with excellent nutritional value.
Did you know that Spain is the country with more olive plantations in the world? Most of them are in the south, in the region of Andalusia. But the province with the largest number of olive trees is Jaén. In fact, if you have the opportunity or are close to the area, it is worth enjoying its infinite landscape full of olive trees, known as the "Sea of olive trees" ("Mar de Olivos" in Spanish).
In Spain, there are many places where you can enjoy some of the best landscapes in the world, such as the coffee plantations of Gran Canaria, the beautiful desert of Bardenas Reales, or the spectacular volcanic landscape of Timanfaya in Lanzarote.
If you are interested in discovering our best landscapes, take advantage of this article!
7 Different and Incredible Landscapes You Will Find in Spain
2. Authentic paella is not made with seafood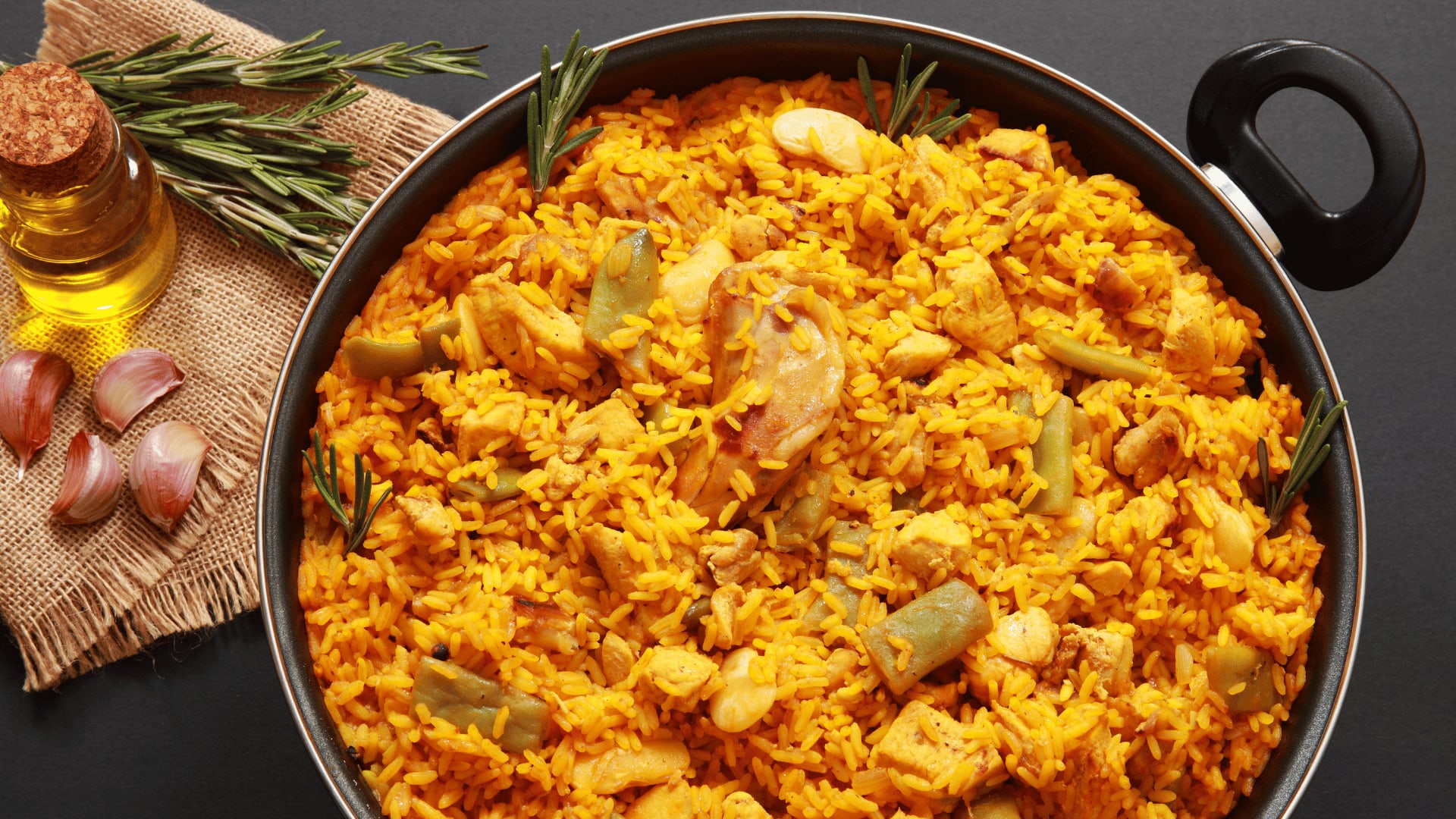 Who has never heard the word "paella"?
Paella is one of the most symbolic dishes in Spain. It is the star dish of the province of Valencia. A dish that was born in the orchards near the city and used to be cooked by the peasants.
Many people think that real paella is made with rice and seafood. However, the authentic and traditional paella is the one made with rice, chicken, rabbit, and vegetables.
3. About 75% of the world's saffron is produced in Spain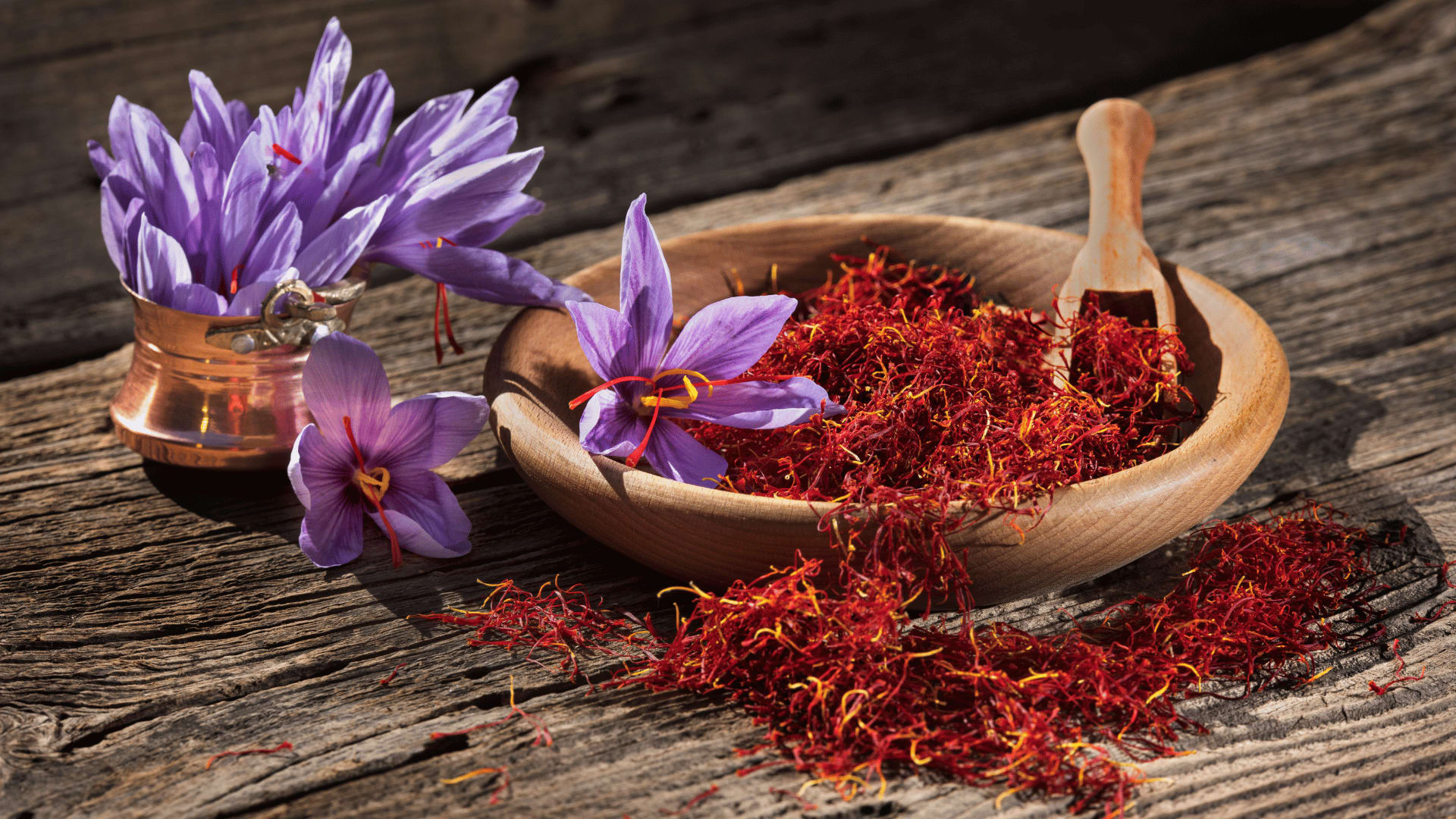 Did you know that saffron is the main ingredient of the famous paella?
Saffron is not only used for paella but is also one of the spices added to many Spanish recipes. It is actually one of the main spices of Spain.
This spice is a powerful antioxidant with very beneficial properties that even help fight cancer. It also helps to reduce appetite and to lose weight healthily.
4. Spain produces the most expensive ham in the world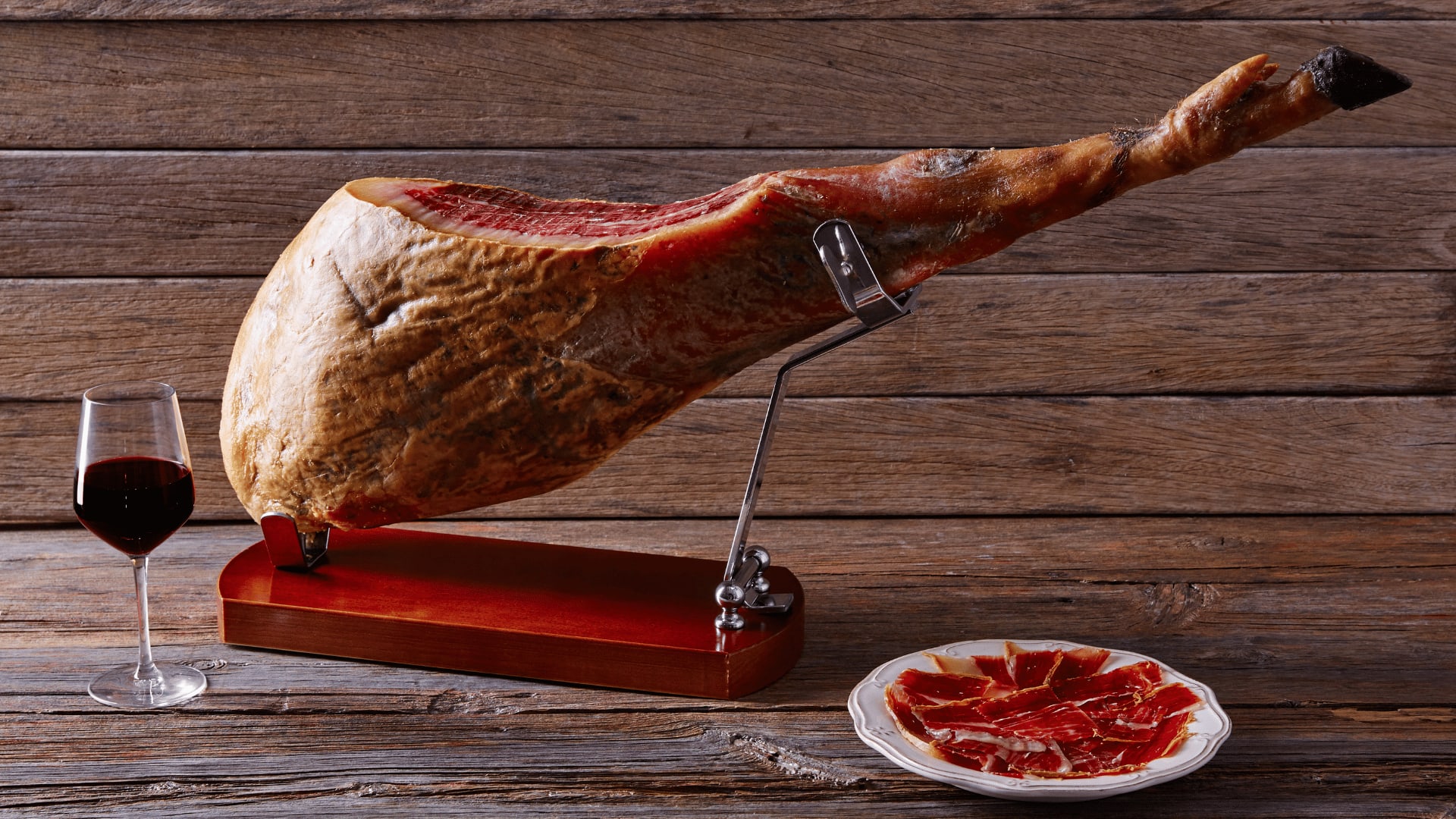 Did you know that a Spanish ham obtained in 2020 in Japan the Guinness record for the most expensive ham in the world? It was a 100% "Iberian Bellota" ham, with more than 5 years of curing and a selling price of 11,881 euros! A real madness!
This ham comes from the company Sierra Mayor Jabugo, located in the province of Huelva in the Natural Park of Sierra de Aracena and Picos de Aroche. This is one of the places par excellence in Spain where many hams and other Iberian products are produced.
In Spain, ham is one of the icons of our gastronomy. It is a product you can find anywhere, in bars, restaurants, supermarkets, and many homes!
Spaniards can eat ham at any time of the day, even for breakfast! In fact, there is no better breakfast than a toast with tomato, extra virgin olive oil, and an excellent Iberian ham! Ham can also be eaten alone or even mixed with eggs and potatoes. It is a product that you can find in many Spanish recipes. If you come to Spain, you have to try it! You have no choice!
5. If you ask for a drink, you'll get a "tapa" for free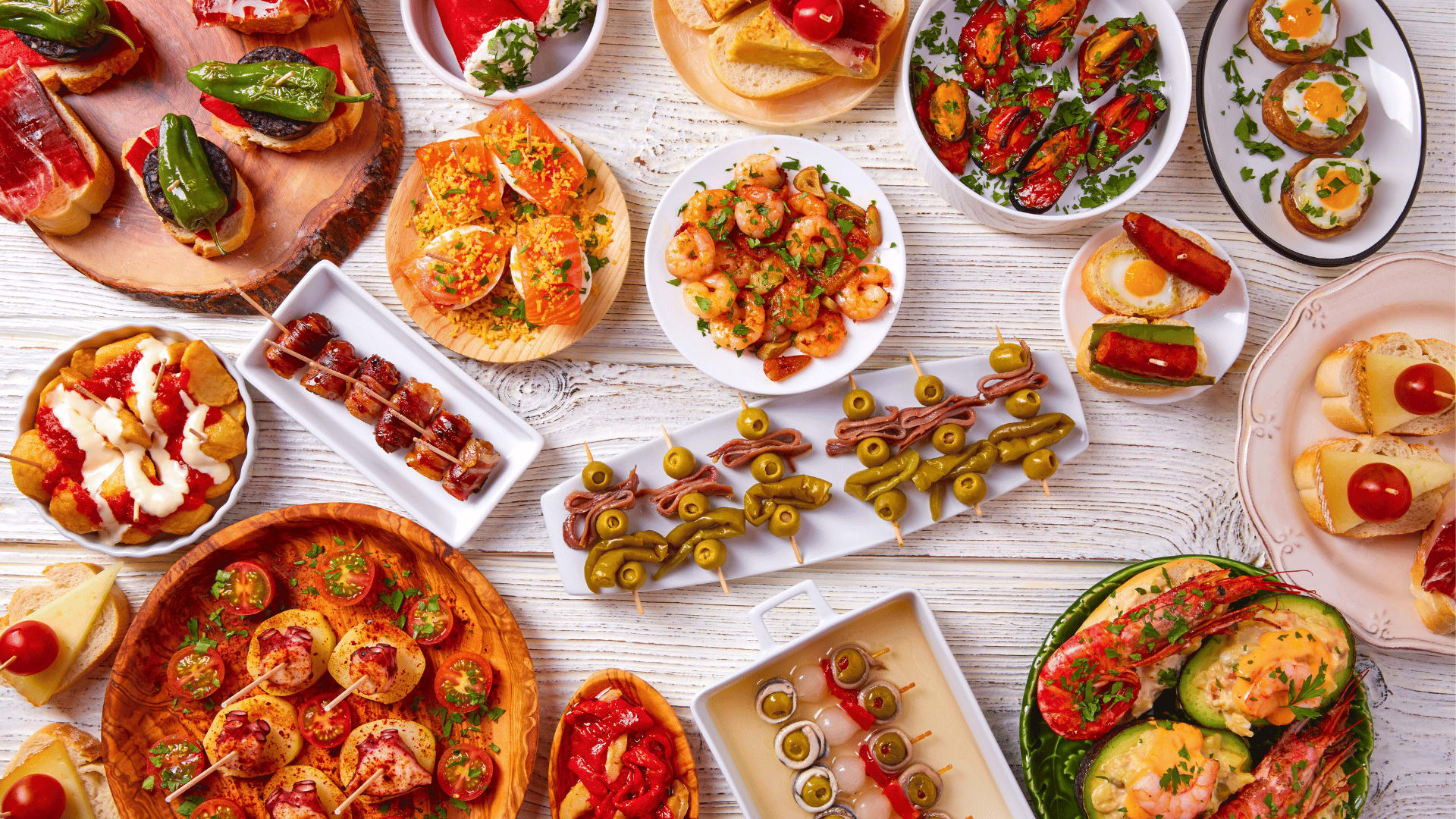 In Spanish bars, it is very common to order a drink, it can be a beer, a wine, a coke, or any other beverage, and they bring you a "tapa" to go with it.
A "tapa" is a small portion of food, ranging from olives, chips, or sausages to tastings of some of the dishes on the menu.
Spaniards habitually love to go out and enjoy "tapas" ("ir de tapas" would be the Spanish expression) either with friends or family. We love to go from bar to bar, trying the different specialties of each place and enjoying an excellent gastronomic variety.
I think it is important that you know how to differentiate "tapas" from "pintxos." "Tapas," as I have already mentioned, are usually small portions of main dishes. However, "pintxos" are individual portions consisting of a piece of bread, puff pastry, or another edible base to which a type of food is added on top, such as a piece of Spanish omelet, tuna with peppers, or whatever the chef comes up with that day. The "pintxos" are served with a toothpick to hold the food that goes on top of the bread.
6. Spain is one of the major wine producers in the world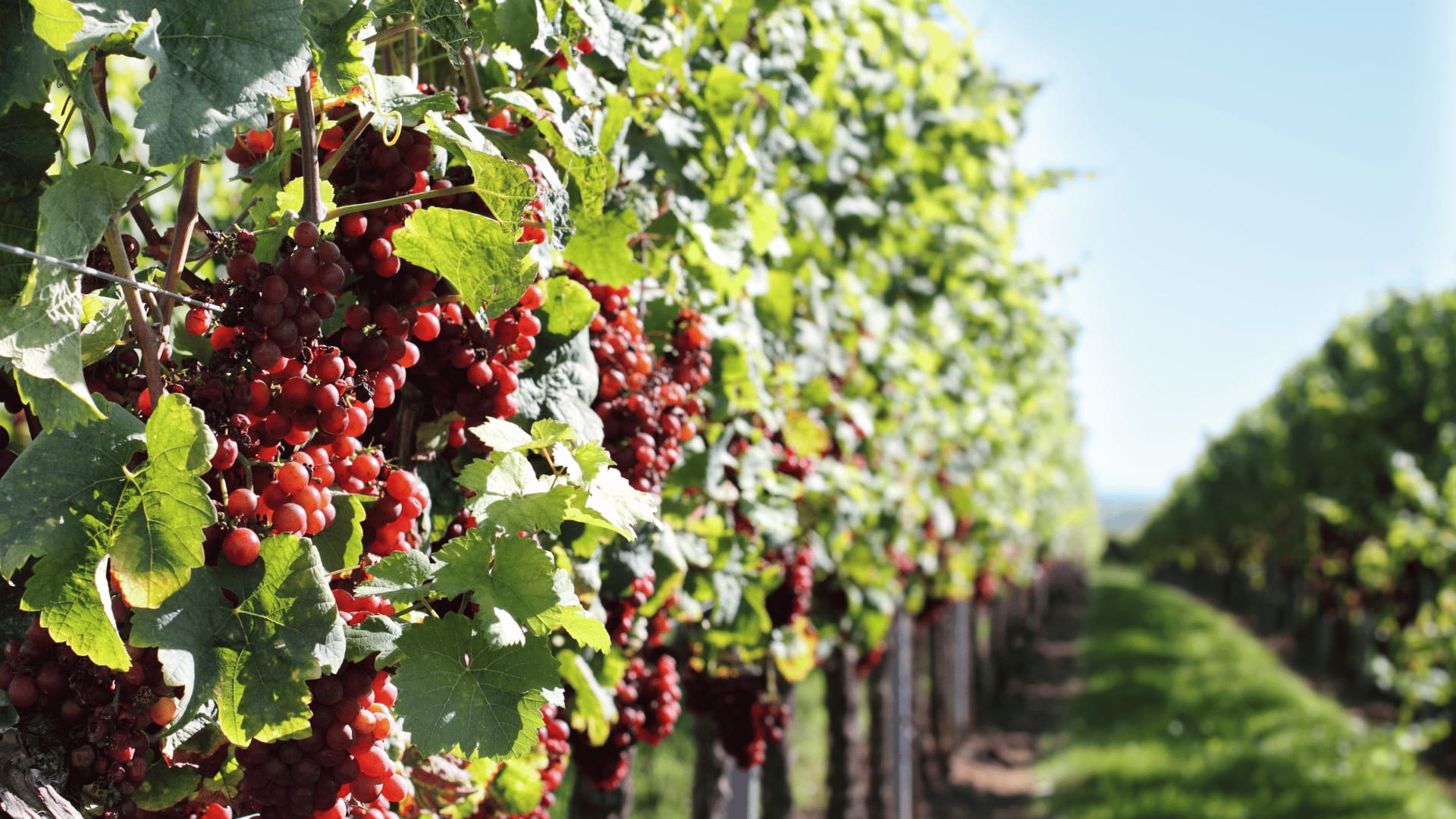 Spain is the country with the largest wine-growing area in the world, accounting for 15.5% of the world's vineyards.
Wine, more than a drink, is a tradition and a cultural trend in Spain as well as in many other countries. Each wine has its own flavor, aroma, and taste that makes it perfect for each type of food, whether it is good meat, fish, or a cheese board.
In fact, there is a science called enology, which studies the techniques and art of making wine. Whoever dedicates himself to it is very lucky, as it must be an amazing and beautiful project!
In Spain, there are many regions to enjoy some of the best wine tastings in the world. Would you like to know what they are? Then, take a look at this post:
A curious fact is that the most famous Spanish wines are the reds, but most of the vineyards are white grapes.
7. Spanish hot chocolate is eaten with "churros"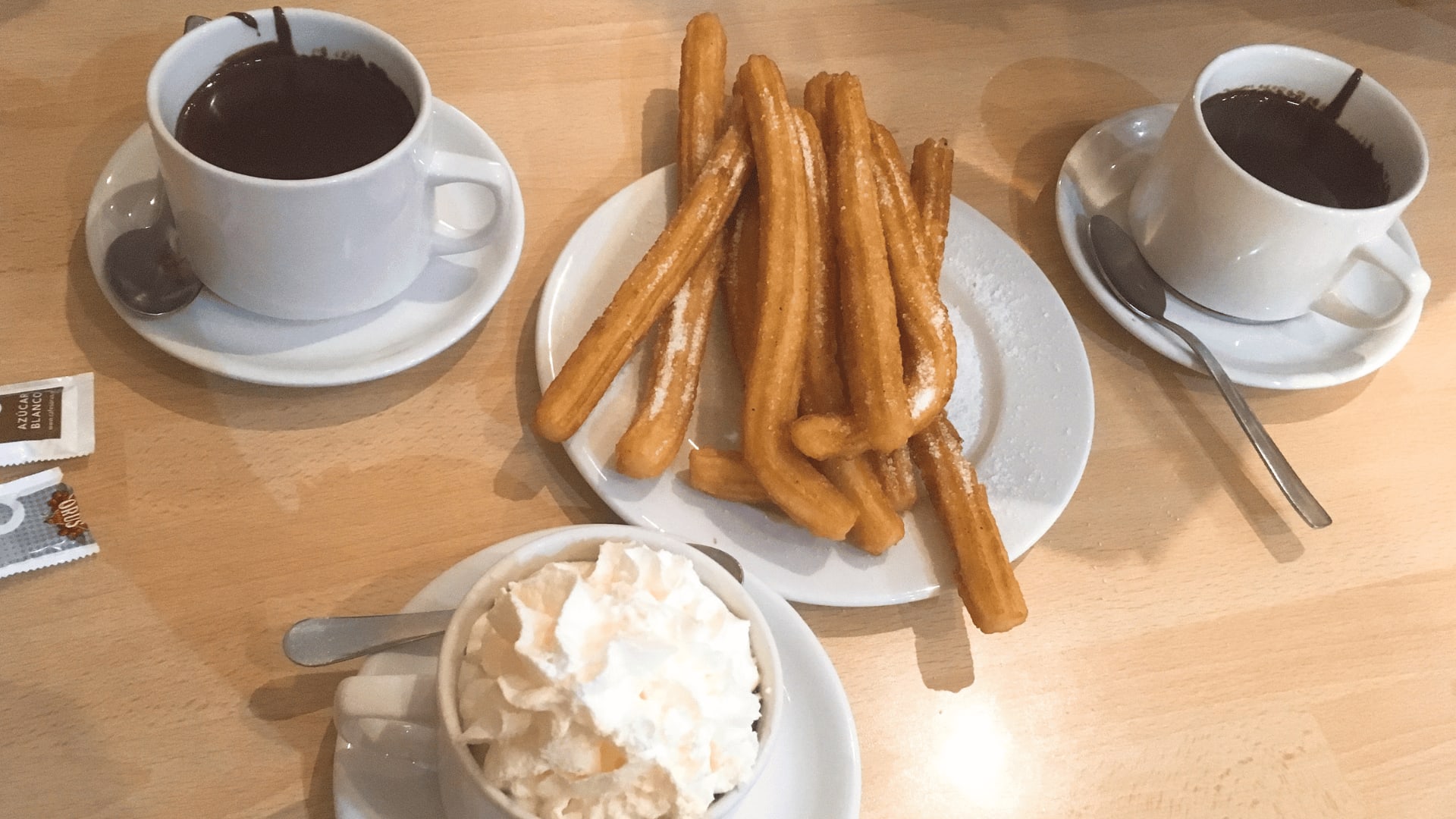 Chocolate with "churros" is a typical dish of Spanish gastronomy. However, over the years, it has spread to other countries, especially Latin America.
It is a dish consumed as breakfast, although sometimes it can also be served as a snack in the evening. It is usually eaten mainly in the winter when it is most appetizing.
However, there is a very special day of the year on which it is a tradition in Spanish culture to eat chocolate with "churros," and it is New Year's!
Would you like to know how the Spanish celebrate New Year's Eve? Then make sure to check out these articles, where you will find everything you need to know!
If you are in Madrid and want to have the best hot chocolate with "churros," don't think it twice and go to San Ginés!
8. The best Spanish sweets are made by the nuns of the convents in Spain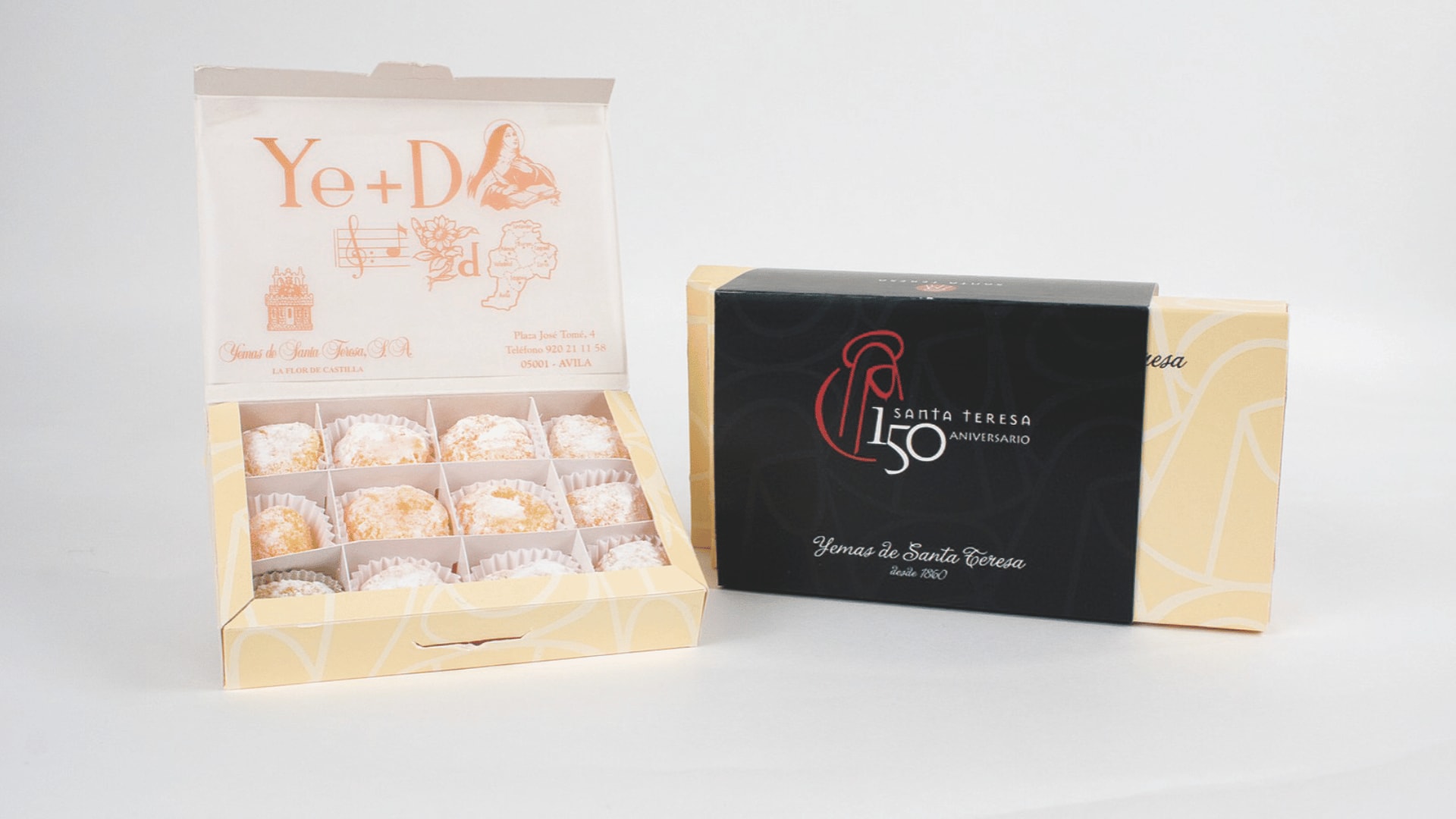 Spain is home to a third of the world's contemplative life. It is the country with the largest number of monasteries in its territory.
And not only that, the most delicious Spanish sweets you will taste are those made by the cloistered nuns who live in some of these monasteries and convents.
You will have all kinds of sweets, cookies, pastries, and chocolates to choose from, as well as jams and other handmade products that you will not find anywhere else.
If you like sweets as much as I do, I recommend you take a look at their website by clicking here!
Not only will you find great homemade products, but they also have books, household utensils, liquors, and even baby clothes!
9. The oldest restaurant in the world is in Spain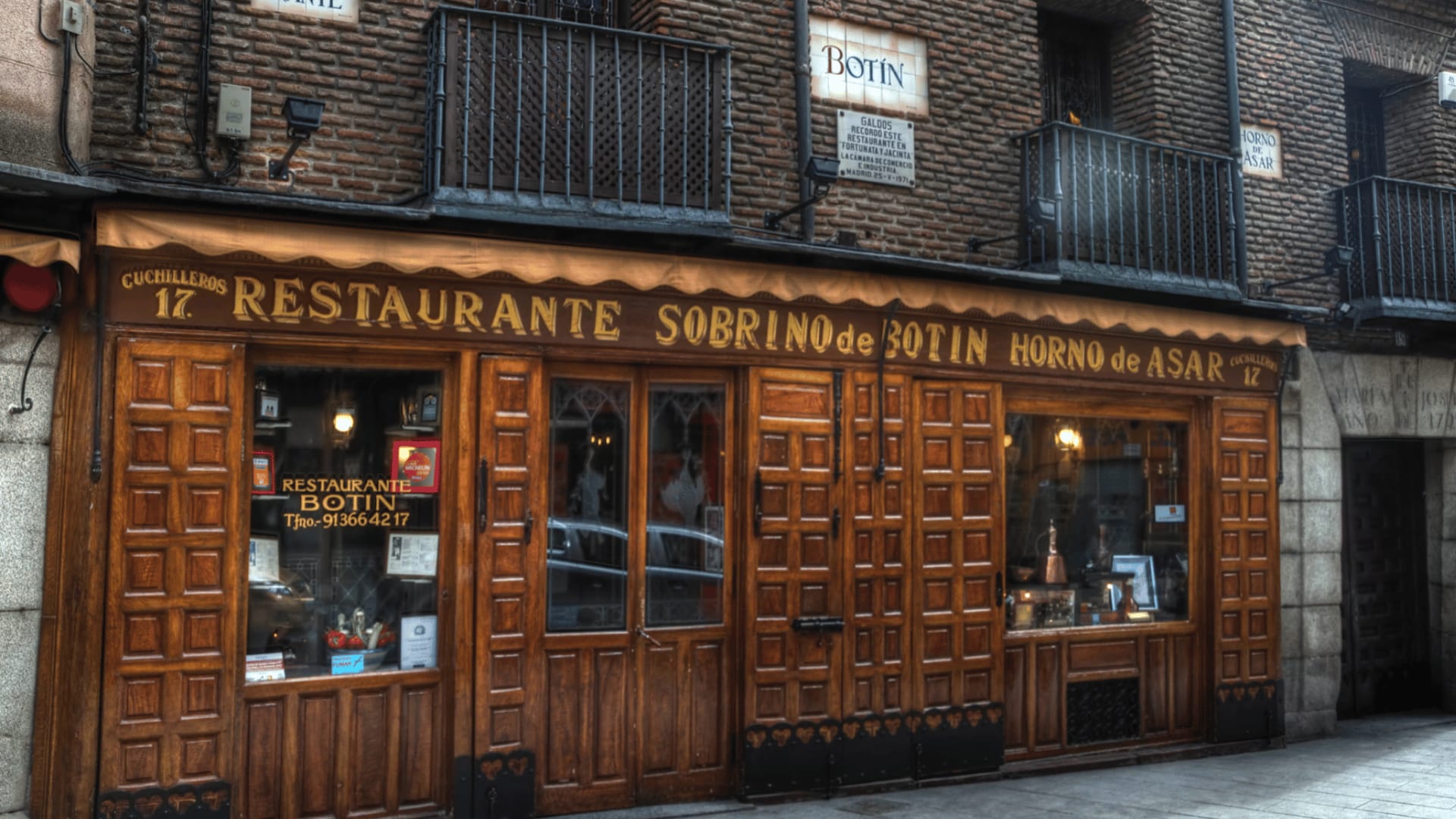 The restaurant "Sobrino de Botín," located on Cuchilleros Street in Madrid, has almost three centuries of history, which makes it the oldest restaurant in the world.
It was inaugurated in 1725 by the French chef Jean Botin and his wife. In fact, before becoming a restaurant, it was an inn!
Today it is one of the most visited restaurants in Spain by people from all over the world. If you visit the capital, this restaurant is the perfect place to enjoy some of the best Spanish recipes that have been passed down from generation to generation.
Forbes magazine ranked this restaurant third among the 10 best classic restaurants in the world, in addition to its two specialties, the delicious suckling pig and lamb roasted in the Castilian style.
10. Spain is the 5th country in the world with the most Michelin-Star restaurants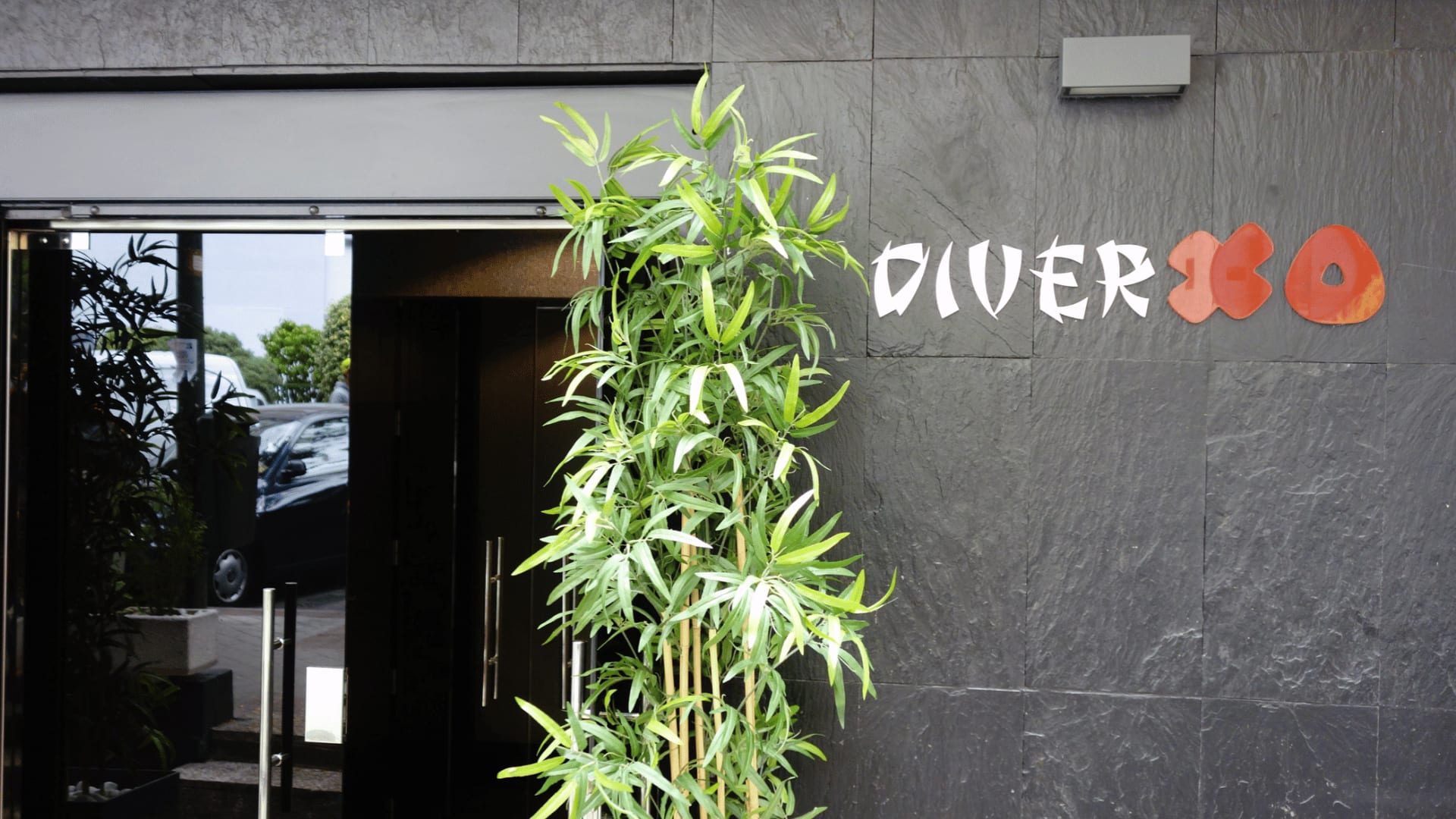 Spain is among the top 5 countries with the most Michelin-star restaurants. In fact, it occupies the fifth position after France, Japan, Italy, and Germany.
It was in 1926 when the Michelin Guide began awarding stars to haute cuisine establishments. Initially, it started with a single star. Five years later, a hierarchy was introduced, going from one to three stars.
List of the 13 Spanish restaurants with 3 Michelin stars:
11. Spain is the 2nd country in the world with the most bars per habitant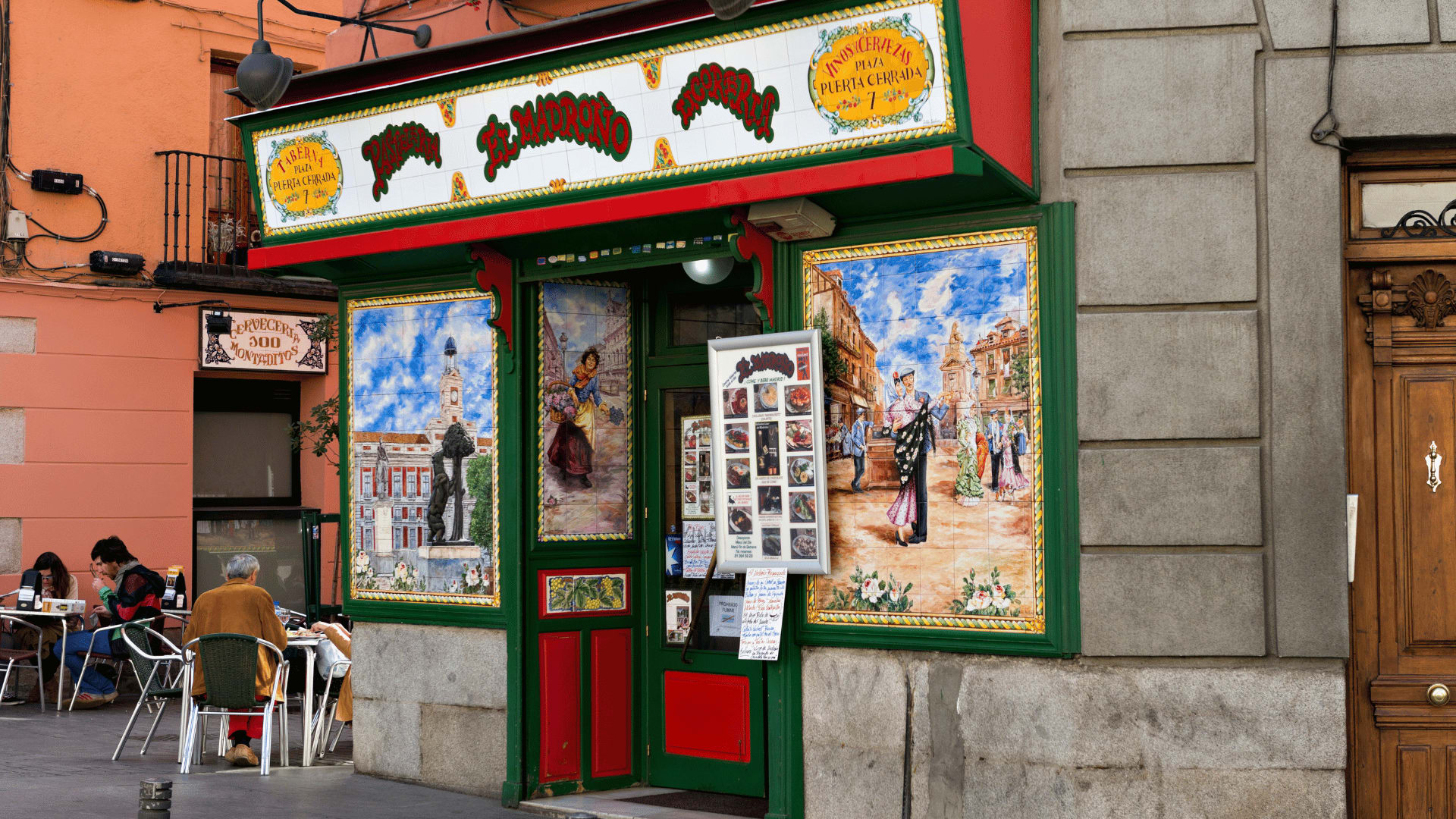 Spain is the second country in the world with the most bars per inhabitant, after Cyprus. According to the National Institute of Statistics, in 2020, Spain had 277,539 hospitality establishments, one for every 175 inhabitants.
In Spain, leisure is one of the fundamental parts of our culture. Meeting in restaurants and bars is part of our almost daily lifestyle.
Whatever region of Spain you are in, you will find a bar on every corner! All of them with traditional dishes to taste one of the best gastronomies on the planet.
---
These are some of the most curious and surprising facts about Spanish food. What do you think? Did you know any of them?
We must admit that Spanish gastronomy is spectacular. And not because I'm Spanish but because everyone says so! Wherever you go, you have a wide variety of dishes to choose from, all made with super fresh products! The origin of Spanish cuisine oscillates between rural and coastal styles. Also, it represents a diversity of many cultures!
What is your favorite cuisine? We would love to read you!